Date: 02/18/2019
Reading time: 8 minutes
Share on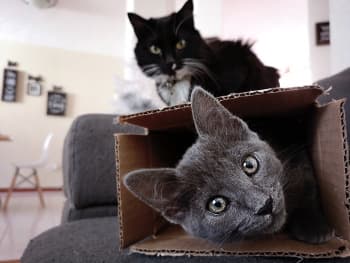 Moving the rest of your life to another state is no easy feat. It requires a lot of planning and preparation. Most households start looking through their options for long distance moving companies at least 2-3 months before their scheduled relocation. And yet, many people end up with an unreliable mover and a ton of headaches before, during and after the move.
How do you make your move as seamless as possible?
First of all, when it comes to arranging for a long distance relocation, you can choose to work directly with a long distance moving company or use a moving broker to help you get connected to a mover that suits your requirements. Both will ultimately help you get your entire household transported to your new home but only one has the potential to help you make a practical and wise decision when it comes to long distance moving. Let's break these two options down to get you started on your moving preparations.
Contents:
Long distance movers
Long distance moving companies, as the name suggests, provide transport services for moving households across state lines. Generally, any move that requires a 400 mile drive and crosses state boundaries is considered long distance.
Interstate relocation is a highly specialized service different from local moving services. Certain household items such as furniture and appliances need to be prepared and packed carefully for the long drive. The best long distance moving companies come with years, even decades of experience in transporting household items and making sure that your fragile belongings get to your new home safe and sound.
Unlike local movers that may or may not have state licenses, national moving companies are subject to Federal regulations and must be registered with the Federal Motor Carrier Safety Administration (FMCSA). They should also be mindful of state regulations on the transfer of items across state boundaries.
Aside from registration with the FMCSA, long distance moving companies are also required to obtain a number from the US Department of Transportation (DOT) before they can operate. This number is awarded after fulfilling federal requirements and passing safety audits.
To protect your belongings, the best moving companies also have sufficient insurance coverage for every transaction. Coverage varies according to the mover's agreement with the client but in general, you have 2 options:
1. Released value protection – a general insurance where you will be reimbursed at 60 cents per pound.
2. Full-value protection – in this case you will have to pay 1% of the total valuation of your furniture.
Moving Brokers
While it's always a good idea to research on your options for the best cross country moving companies, a good way to help you with the decision making process is by contracting a mover through a broker.
At this point, it's important to note that brokers do not provide the moving services per se.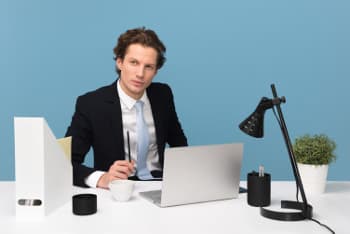 They are not licensed to move things interstate. Moving brokers act as middlemen, helping you get connected to moving services and basically arranging the move for you. They act more like salesmen and less as movers. They will provide you with moving estimates and will help you book with the best moving company. Ideally, a moving brokers will negotiate the price on your behalf and arrange for all necessary logistics.
With that said, it's important to note that even though they are not the ones moving your belongings, brokers still have to go through legal hoops and regulatory audits before they can operate. For instance, they are also regulated by the FMCSA and as such, they are required to be registered before they can arrange moves. Brokers also must have a valid DOT number.
Pros and Cons
So now the big question you may be asking is, "Should I go for one of the long distance movers near me or do I go through a broker to arrange the move?" Let us break down the pros and cons of each option.
| | | |
| --- | --- | --- |
| | Interstate Mover | Broker |
| Licensing and audits | Regulated by FMCSA to perform moves across state lines | Regulated by FMCSA to arrange moving for clients |
| Insurance | Yes, but may not cover the entire value. | Yes, but may not cover the entire value. |
| Geographic Coverage | Limited routes serviced, may have less frequent trips, resulting in furniture being delayed by weeks. | Access to wider serviced routes through network of movers |
| Customizable solutions | Usually very limited, some movers may not be able to move pianos or heavy appliances. | A broker will arrange for any service you require. |
| Cost | Average 2 br Long Distance Move will cost $4300. Movers charge $5-7 per cubic foot. | Cost includes broker service fee – usually 20-40% of the move cost. |
Long distance moving companies and moving brokers are both subject to regulations under the FMCSA for the functions they perform.
As earlier mentioned, brokers are not the same as interstate movers in that they don't have the resources to perform relocation services themselves. This explains why a broker may not provide insurance coverage for your belongings.
No matter where you are located in the United States, a moving broker should be able to help you connect with a moving company suited to your needs. Brokers typically have a diverse network of movers that service different parts of the country.
Are you moving a lot of fragile and expensive items to your new home? Valuable items such as paintings, china and sculptures will require special packaging to keep them secure during the long drive to your destination. And brokers will arrange for a save transportation.
Do you need to transport your car to your destination?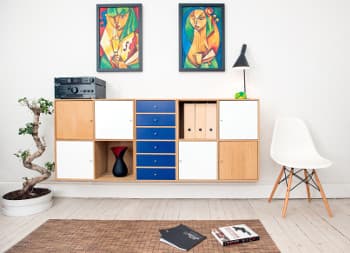 Small movers may not be able to accommodate such requests. If you're working with one moving company, your options for customizing your move may be limited to the services that they can provide you.
Thus, is you have 1 or 2-bedrooms worth of furniture and you do not own any valuable family heirlooms or bulky items, like a piano or a pool table, you can go with a local moving company. However, if you need to move a hot tub or the above mentioned pool table, you may want to at least get a quick moving quote from a broker and see if they can help. Alternatively, you can always do a more diligent research and find a mover who can move your items. This will take a while, but you'll save on the broker fee, which can add up to $400-600.
If you have specific handling needs for your household items, a broker will be able to connect you to an appropriate mover or a group of movers to handle your relocation.
In terms of cost, moving estimates may be a bit tricky to navigate when you're working with a broker. The quotes can end up way higher than what an actual mover can give you especially if you're unfamiliar with the items that you need to transport. The reason being – brokers do not offer an in-home estimate.
On the other hand, the common practice among the top rated moving companies is that they usually send somebody to meet you in person and survey your home to assess how much the move will cost you. If you transact with reputable companies, they usually have trained specialists who can provide you with a more accurate moving estimate.
In-home estimates are conducted at no charge for a customer. It's usually an assurance gesture from a mover, symbolizing a moving company is confident and professional. All moving brokers do offer a video call option where a customer will walk around the house and Facetime or Skype a sales representative. Yet, a true scale may be lost and again there's risk of miscalculating the volume.
Shady moving brokers follow a fraudulent estimation strategy: they will offer a very low moving estimate to win the move. Then, 2-3 days before the actual move they will call the customer with a verification "Quality Assurance" call. Surprisingly, the volume and the item count goes up and so does the price. A frustrated customer will have nothing to do, other than pay the difference, or

a) they'd lose a deposit.
b) they'd have to look for a different moving company with only 48 hours left.
So which one's the better choice?
Ultimately, this depends on your specific situation. If you are very organized and you can provide a detailed list of the items that you need in your home (and you need to have this inventory regardless), you may be able to get an accurate cost estimate when you deal through a moving broker. If you think you're doing a straightforward move with no special services necessary, you can work directly with your chosen long distance mover.
No matter which option you choose, it's more important that you transact with a reputable relocation company to save yourself from unnecessary headaches caused by dealing with shady movers.
How to choose a broker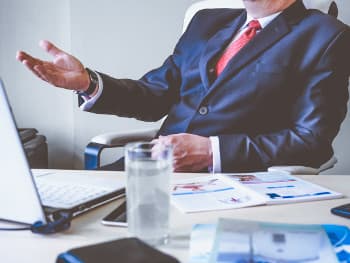 You have reached this far because you finally decided to go with a moving broker. You can find a number of options online but how do you know which one's legit and which one is just out to take your money and run away with it?
The truth is, it's difficult to find an honest moving broker nowadays but if you have the good fortune to meet a reliable one, you can pretty much kiss your moving headaches goodbye.
Apparently, the USA regulatory institutions care more about taxes being paid. Business practices per se are of no interest. Hence, today, more than ever before, it's easy to become a moving brokers. You'll need a license, an office and a few sales reps to call up the customers. There are even one-man moving brokers mostly out of Florida. No background or experience validation is needed.
Do a background check. Moving brokers are regulated by the FMCSA. Use their online tool to search and verify if your prospective moving broker is registered.
Ask for a list of long distance moving companies that they are connected with. The most reputable brokers will give you a list of companies that they work with upon request. This is a good way for you to determine whether or not the broker can provide you with the services you require. It is also an assurance that you will be connected to a reliable long distance moving company.
Make sure that the broker advertises his services clearly as a moving broker and not as a moving company. Some websites may lead you to believe that you are transacting with a moving company when in fact you are talking to just a broker.
A reliable broker must have a physical address clearly advertised. The internet is a good place for sourcing a moving broker that services your area. Make sure that the broker has a commercial address listed.
Check user reviews. While you may want to take online reviews with a grain of salt, it's always worth looking up a broker's online reputation to find out if they are legit. Note, that 95% of positive reviews may be forged, so only pay attention to 1-2-star reviews. These are genuine and will share what type of difficulties the previous customers encountered.
Never trust anything you see on a website at face value. Many moving brokerage companies get dismal reviews because of their bad services and they end up closing down and starting fresh with a new name. Always make sure that the broker you transact with is trusted in the industry and is connected to the best national moving companies – you can verify this by requesting a list of movers in the broker's network. Brokers must disclose this information if they wish to gain your business.
Movers will not ruin their good reputation by being associated with shady brokers, and visa versa. Check out our list of the top long distance moving companies to get an idea on the kind of companies your broker should be working with.
The best and most reliable brokers
To help you get started, we have researched the most reliable brokers to assist you with your long distance move. Out of the many shady operations on the Internet, here are three that have our mark of approval:
Colonial Van Lines
Colonial Van Lines offers an extensive range of moving, storage and corporate relocation services. They have a mobile app that offers a convenient way for obtaining moving estimates while on the go. It also features a moving checklist, box and packing supplies order service and an option to chat directly with a moving specialist if you have any questions. Rates start at around $2,500 for a 1-bedroom interstate relocation.
The one caveat: they require 50% deposit.
Purple Heart Moving Group
Purple Heart Moving Group clearly states in their website that they are a moving brokerage and not an actual mover – a testament to ensuring that the consumer doesn't get the wrong idea about their company. Aside from the usual long distance residential and commercial relocation services, they also provide assistance for military moves, storage and packaging. A long distance move for a 1-bedroom home starts at about $1,700 – $2,000.
Budget Van Lines
Here's another company that is so open about their being a broker, they actually put a line that says so on their logo. Budget Van Lines has been around since 2005 and is one of the trusted names in this industry. Booking fee is non-refundable. Their business is well structured and the entire process of your move will be monitored. With an outstanding
Budget Van Lines' customer support you may rest assured your belongings are in professional hands.