Date: 06/21/2020
Reading time: 11 minutes
Share on
Moving, especially long-distance moving is a task that requires careful planning. Not to mention a workable moving schedule, and all necessary resources. Whether you are about to make a local or interstate move, there are a few things you need to know! From how to prepare your furniture for a move to cost-effective moving – there is a lot to consider. This guide is here to help you make moving furniture as effortless as possible. And yes – it is possible!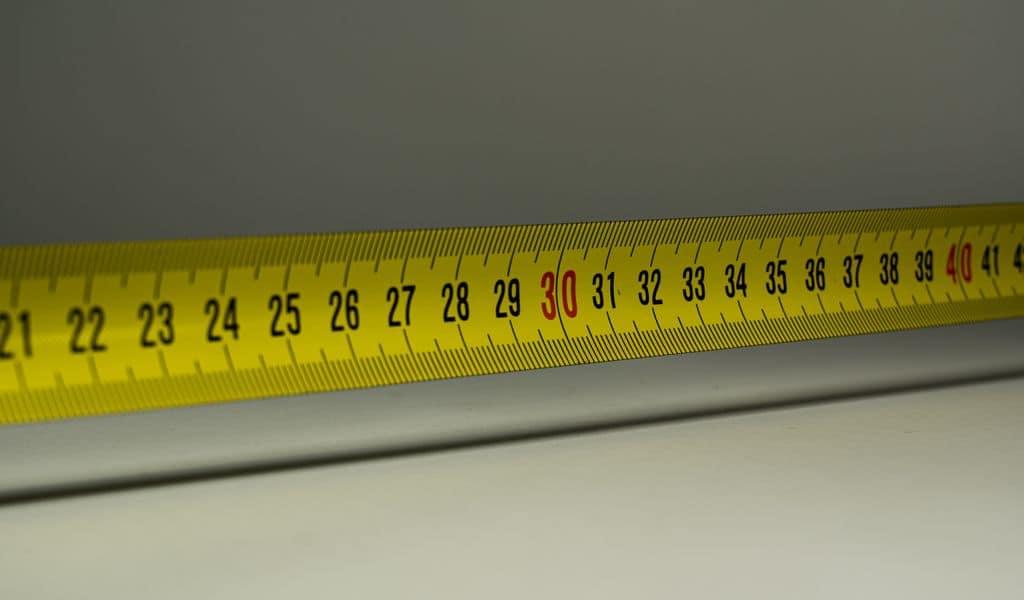 Contents:
How to prepare furniture for moving…
Perhaps you have decided to do the moving on your ace and ditched the idea of hiring movers. Or perhaps your movers do not offer all-round moving services and you are required to do some legwork yourself. Whatever the reason – we are here to guide you through the process step by step! Importantly, you want to avoid injury during your move, which means preparing your furniture is step number one.
What Are You Moving?
Your first step should be to take an inventory of all the items you are moving. To keep things on schedule, note the time it will take to prep and disassemble all furniture items, in advance. Time management during a move is important and with a little bit of prep work you will be able to do just that!
You have some measuring to do!
Measuring doorways and hallways is an equally important chore before you move furniture. If you are able to move furniture without taking it apart – your measuring will confirm this. Knowing which furniture items you need to disassemble before moving, saves you a lot of time. Moving bulky items can be tricky, so be sure to do your homework. Moreso, this extends to considering stairs, elevators, hallways, and any other space you have to move furniture through. Now that you have a fairly good idea of the task/s ahead – it is time to consider the moving resources you need!
Moving Tools and Equipment
Make a list of all the tools and equipment you will need to move furniture. In particular, any doors, frames, legs, or other parts of furniture. You would want to keep this organized and so labeling is crucial. Use sealable plastic bags and permanent markers to keep all belonging parts together. If any part of the furniture items is fragile, use the necessary protection such as furniture blankets or bubble wrap. Consider whether you will need to rent a dolly to make transporting your furniture easier. It really is a great piece of equipment to have during a move of any kind.
It's Time to Disassemble
Firstly, you need to prepare your furniture pieces that require disassembly. This is probably going to be the most time-consuming part of preparing your furniture for moving. The good news is the disassembly of your furniture can really make your move incredibly quick and convenient. And so, remove every part possible. Concentrate on one piece at a time and ensure that you package and label all bolts, nuts, and washers immediately.
Don't Lose Any Parts!
It would be a nightmare if you were unable to reassemble your favorite pieces of furniture because the parts have gone missing. This is not only an inconvenience but it means you incur extra costs on your move. Which you are naturally trying to avoid. So this is what we suggest. Tape the sealable plastic bags that you have labeled correctly to the most logical side of the larger pieces of furniture. If you have the instruction books of the furniture items, include this in the plastic bag and make your move easier with some moving savvy!
Pack it ALL up!
A move is so much less of a hassle if you have everything packed up and ready to go. This includes pillows, blankets, and every other thing possible. You can place pillows and cushions in plastic garbage bags. If the bags are clear it is a bonus as you can immediately see the contents of the bag. If you only happen to have black garbage bags, you can easily label these to keep things organized and ready to go. Always take caution with where you place tape as it might damage some surfaces such as paint.
Protecting Fragile and Valuable Pieces
Moving blankets work wonders for protecting valuable and fragile furniture pieces. Bubble wrap is another MUST. Especially, for artwork, frames, glassware, and more. Should you be using moving blankets, packing tape can be used to keep the blankets tightly secured.
What Goes To The Moving Truck First?
A moving company generally knows exactly what to do when it comes to moving furniture onto a moving truck. But as a general rule of thumb – the heavier, bulkier pieces of furniture will go on first. So prepare for the heavier pieces to be closest to the exit as much as possible. Hired movers? They will ensure your furniture arrives safely to your new home!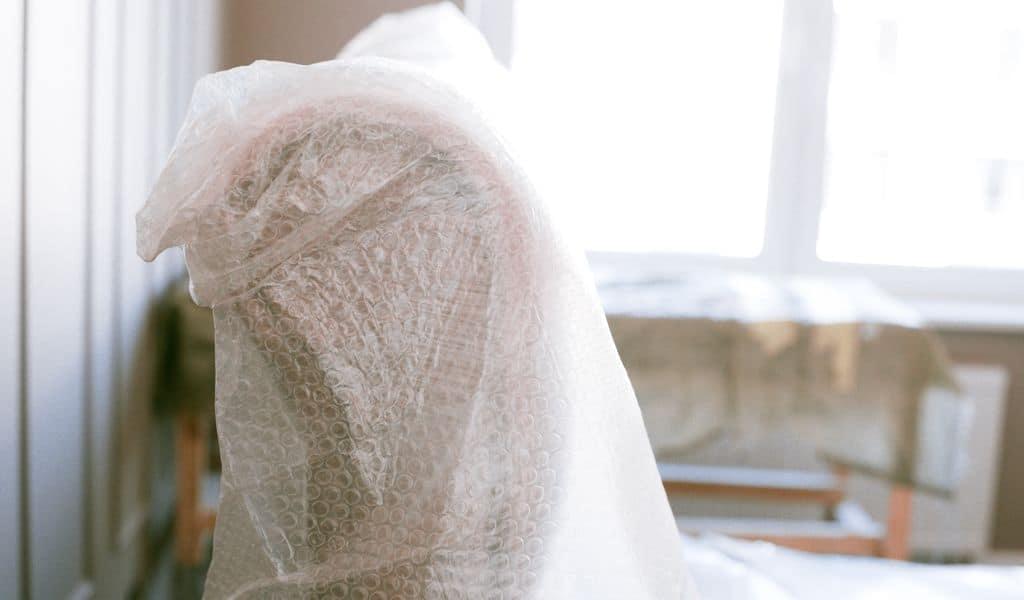 Five Tips: How to Pack Furniture for Moving
We all know moving can be exciting but it is an enormous task and the more tips you have to your disposal – the absolute better! The packing of your furniture is just as important as any other aspect of your move. And for this very reason, you will want to get it right. Let's look at five tips on how you can pack your furniture, which is ideal for moving.
1. Moving supplies you will need…
Every piece of furniture you have should be protected to protect it from damage or breakage of your goods. That's exactly why you will need to head over to the hardware store and purchase some moving or packing supplies.
List of general moving supplies:
Mattress blankets or covers
Plastic wrap
Sealing or packing tape
Permanent marker
Sealable plastic bags
2. Disassembling furniture before moving
We have covered this topic. Disassembling and organizing all components of your furniture is a vital part of moving bulky furniture. Ensure that you stick to the guidelines and tips provided to make this part of the process smooth sailing.
3. Wrap furniture correctly
You have two best friends when it comes to wrapping and protecting your furniture. That is plastic wrap and bubble wrap. These versatile products make light work of wrapping furniture and it actually gets the job done. The trick, however, is that you need to know how to wrap furniture correctly.
It goes without saying that bubble wrap works best for your glassware, art pieces, wooden pieces, and alike. Whereas plastic wrap is perfect for your sofas, ottomans, and other similar pieces of furniture. If you are working with multiple wooden items, you might want to consider adding corrugated cardboard in between the individual wooden pieces (shelving for example). It adds extra protection and ensures your furniture items stay perfectly safeguarded during your move.
TIP: Pay special attention to the corners of your furniture pieces as these are more prone to damage during moving.
4. Moving truck placement plan
We touched on the topic of how furniture will be stored on the moving truck. But your moving truck placement plan goes further than this. Ensure you place your furniture on the moving truck in the most logical manner and safest way. Naturally, bigger and heavier items should be placed at the bottom and/or back whereas lighter boxes and other items should be placed securely on the sturdier furniture items.
5. Combine smaller items
As you are packing to prepare for your big local or interstate move, you will realize that there are countless smaller items that need to be packed. If there happen to be some more delicate items amongst these, wrap them individually in bubble wrap. But try to pack as many small items into one box or container as possible. You can use newspaper or styrofoam as a filling if you feel extra protection is needed. The less you need to carry around when moving – the better your moving journey will be.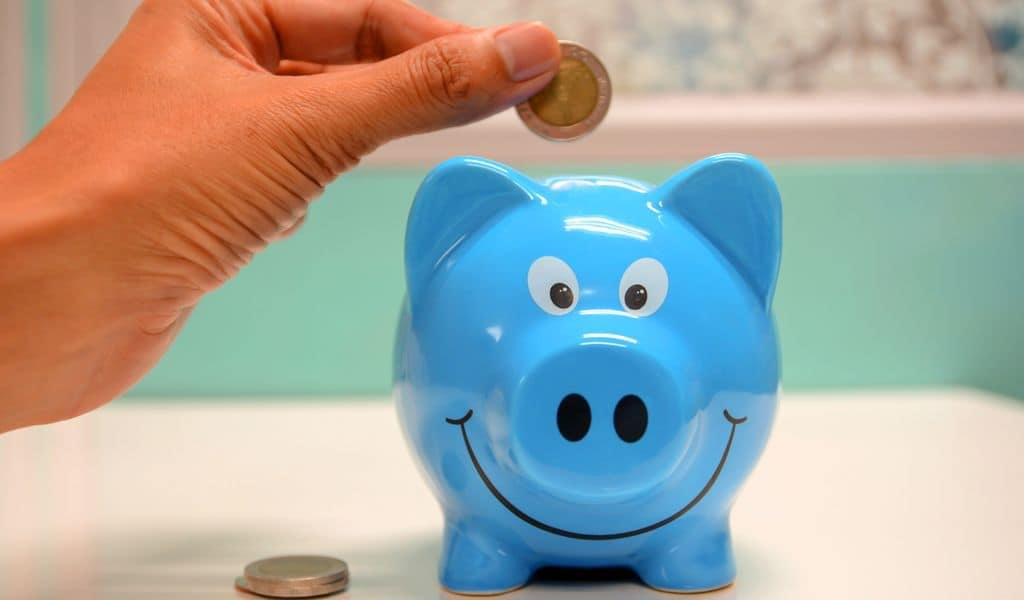 The Cheapest Way to Move Furniture Cross Country
Cross country moving might be something that you think is going to break the bank and ruin you financially. And to be honest, we don't blame you. But there are ways you can save money if you are moving interstate. In fact, these tips can help you save money even if you are planning a local move. Not only can you save money but there are some clever tricks that can ensure you are not financially ruined after all of this. And you might even make an unexpected quick buck!
From the detailed planning needed to move to moving costs and moving insurances, we understand – it is a lot! It is why we recommend that you get two or three moving costs estimates that you can compare and then choose the best viable option for you.
Although moving cross country can be a costly endeavor, here are a few tips to help you save money when moving cross country.
1. Sell your stuff!
The chances are that just like most other people, you have probably accumulated quite a few things by now. The question is, how many of these things do you actually need or use? And how many of these things have been sitting collecting dust over the years. That does not mean that it is worthless though.
You could sell these goods and create a bit of cash flow from it. A yard sale is a quick, easy, and convenient way to get rid of all your unwanted goods. Not keen on a yard sale, selling online is another brilliant alternative, which is fast becoming the quickest way to sell and buy almost anything. Think Facebook Marketplace, Craigslist, or one of your local second hand buy and sell platforms. Getting rid of it won't only put some money in your pocket but it will make moving interstate easier and more cost-effective.
It makes packing and unpacking easier and as you have less to transport, your moving costs are cut and you are saving money. All-round – it makes perfect sense. Additionally, donating unwanted furniture and other goods is just another way you can lighten the load when moving.
2. Free moving boxes and supplies
If you are moving cross country, you are going to want to save as much money as possible. And one of the best ways to do so is by collecting free moving boxes and supplies. Turn to your nearby retailers and shop owners to gather as many free boxes, bubble wrap, and anything else that you might need. Looking for free moving boxes and supplies online is a sure thing! Generally, marketplaces, community groups, and other online platforms allow you to get your hands on free things, which include moving boxes and moving supplies.
3. Rent a portable moving container
If using full-service movers is not an option for you, consider renting a portable moving container. It is a great and popular alternative to professional moving companies. It also gives you some flexibility as the cost is dependent on the size of the container and the time you rent it for. As a result, you can plan this to best suit your moving budget. Using moving containers cross country is not an issue as it works much the same as it would if you were renting a car to drive interstate.
4. Renting a moving truck
Perhaps you have ditched the idea of getting full-service movers and you're thinking about renting a moving truck. Renting a moving truck from a reputable moving truck company could be the cheapest way to move cross country. Although it is going to require far more work from your side, you will be saving upon thousands of dollars. It is possible to hire a moving truck one-way, making it an easy hire, use, and drop-off, set-price moving option. Keep in mind that you may have to pay for any additional fuel costs for the distance traveled.
5. Choose the cheapest moving date
The cost of relocation will largely depend on the date you have chosen to move. Avoid peak moving dates and you will be surprised as to how much money you can save by just using this little nifty tip. Generally speaking, weekends and the first and last week of the month is considered peak moving times. If you are able to aim to move between October and April, around mid-month, you should get the most cost-effective moving costs.
6. Negotiate moving costs with your company
Congratulations if you have just landed your dream job and now have to move cross country. The bonus is that if you are moving interstate for a new job, you have some negotiation power. Many companies will pay for your relocation costs. If your company agrees to pay full or part of your relocation, ensure you keep all receipts and related documents for reimbursement.
7. Hiring moving power
Moving labor alternatives to hiring a full-service moving company is a sure way to save money on your moving costs. You have several labor-only options available to you. These services include everything from packing and loading to junk removal and more.
8. Friends and family make great helpers
If hiring moving power, a moving company, or anything alike is not an option for you, you're not doomed. You simply need a different plan and as such, you can always turn to your family and friends. Most of the time, they are more than willing to help and it is a great way to cut down moving costs cross country or local.
8 Tips for Moving Large Furniture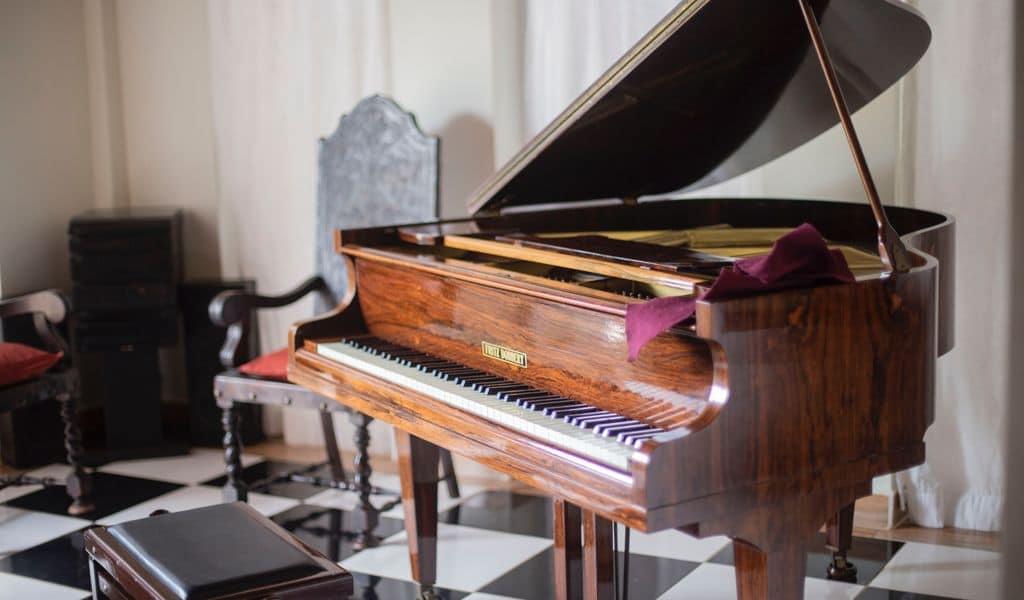 If you have ever tried moving bulky items, you should know that it is a task that requires some doing. Hot tub moving, pool table moving or piano moving, for example, can be regarded as specialized, and with good reason. It requires specialized packaging and very careful handling.
With a few tips and tricks, however, you can manage moving large furniture DIY-style and this is how!
1. Do you need extra help?
Firstly, assessing and being honest with your limits on moving bulking furniture is important. Finding out midway through hot tub moving or perhaps pool table moving that you need help, might make moving much harder than it needs to be.
2. Be aware of dangerous areas
Moving heavy furniture through a stairway is a tricky business. You should never attempt to move heavy furniture through dangerous areas unassisted.
3. Moving tools and appliances
Moving tools can make light work of moving heavy furniture. Furniture sliders, for example, make it easy to slide cupboards, couches, and other heavy items across a floor's surface. A furniture dolly is also a great investment to ensure you are not doing all the heavy lifting yourself. Anything that can reduce weight strain is worth investing in when moving cross country or locally.
4. Prevent injury and take precautions
When lifting heavy furniture, always ensure that you lift from your legs and not your back. If you are using a dolly, avoid placing items on it that are higher than chest level. Ensure that you wear fitting clothes and shoes while moving.
5. Furniture and doorway protection
The chances are there will be a few scrapes and bumps as you move bulky items. Using moving blankets can help you protect your furniture and doorways. Damaging your doorways or furniture will result in unnecessary costs, which is exactly what you are trying to avoid with your cross country move.
6. Keep the load light
If possible, remove any parts that are removable before moving furniture. If you are moving a dressing table, remove the drawers and mirror to make moving the heavier part as easy as possible. Furthermore, ensure you remove any loose items from the furniture pieces to avoid breakage or damage.
7. Be prepared to spend some money
Spending some money on items that might make it easier to move heavy, bulky furniture will definitely be worth it. Avoiding to do so might result in damage or breakage to items that you will need to replace. More importantly, you might end up paying thousands in medical bills if you were to injure yourself.
8. Disassemble furniture
As we have covered previously, disassembling your furniture is the best way to make heavy furniture as light as possible. Although you might have to move various parts, it might be your only option, especially if you are embarking on a DIY-move.
How to move heavy furniture by yourself
It is completely understandable that not everyone can afford professional moving services when moving interstate. And you might have no choice but to move heavy furniture by yourself. Follow our tips and tricks for moving heavy furniture to ensure you get the job done without damage or injury.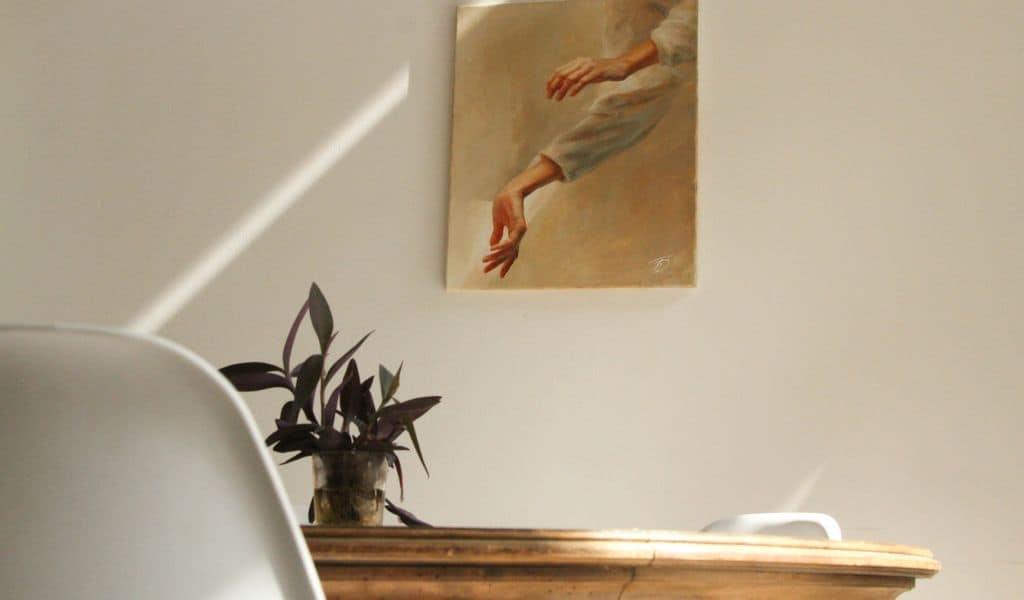 How to move fragile furniture
We understand your concern when it comes to moving your most cherished furniture items and art pieces. Fine art moving requires the correct moving boxes and supplies to avoid damage. Moving companies offer specialized services for moving fragile items and can make your job much easier while taking the stress off of moving delicate items. Any of the 10 best long distance companies in your state should be the best place to start recruiting professionals to move your fine art pieces, and other valuable items.
Custom boxes for fine art pieces
Your fine art pieces are probably some of the most valuable items you own. And so, you will undoubtedly want to preserve it and importantly, protect it during moving. Especially if you are moving interstate. Custom boxes for art pieces are perfectly designed to ensure your art pieces are protected when moving cross country. With various options and sizes available, you can find the perfect temporary home for your art pieces. Packing paper and bubble wrap are also recommended when preserving canvas and it is worth the purchase when packing your fine art pieces.
Packing delicate plates and platters
Any glassware requires a few extra packing supplies (and time) to ensure it reaches its destination unscathed. Ultimately, the best way to pack these delicate items is by using bubble-wrap or packing paper and placing them vertically in a sturdy, glassware box. The extra padding allows you to relieve some of the pressure and keep your goods in good order. Plug all the gaps to ensure each item is secure.
Furniture blankets protect larger items
To protect larger furniture pieces and appliances, invest in furniture blankets. They help protect your items from potential dents, scratches, and any other little mishaps. Furniture blankets are ideal for wooden furniture as they do not trap moisture like plastic wrapping. You will be glad to know that furniture blankets are inexpensive while still getting the job done.
Using protective fillers DIY style
You can use pillows, duvets, cushions, and soft toys as extra protection while moving your goods. Since you are moving these anyway, you might as well put it to good use. You can use these to fill the gaps, create a layer of extra protection, or place it in between items that you would like to secure. The options are endless – use it!
Protecting mirrors with masking tape
Do you have antique mirrors? Then you should know these are particularly susceptible to damage. Generally speaking, mirrors break easily. But we have just the trick for you to ensure your mirrors stay protected and unharmed during a move. This is what you have to do. Tape a large X across the mirror before placing it in a custom-sized box. It reinforces the glass and gives you one less thing to worry about.
Plastic stackable boxes for fragile items
It might be worth purchasing a few sturdy plastic, stackable boxes. These are ideal for fragile items. Keep in mind that it is still recommended that you wrap each individual item in bubble wrap or packing paper. Also, remember to fill all the gaps so that the items do not move around when transporting the box.
Bottom line
Moving always presents its challenges and these challenges are unique to each situation. From seniors moving, moving with pets, moving with kids or office moving, to name a few. But using a few practical guidelines, tips, and stress, you can have the stress-free moving experience that you are looking for!