Date: 08/08/2020
Reading time: 11 minutes
Share on
So, you are relocating! It's an exciting time but chances are you are not as excited about all the work involved. Long distance moving is especially challenging. But you are in luck. You don't have to do all the work. Full service movers are skilled to make any move whether local or a cross-country move as easy as it could possibly be. Although it might not be the cheapest option, it most certainly is the best option for people who cannot handle the enormous task of moving for whatever reason. From the 10 best long distance moving companies to moving costs and movers vs brokers; let's look at all you need to know about full service movers!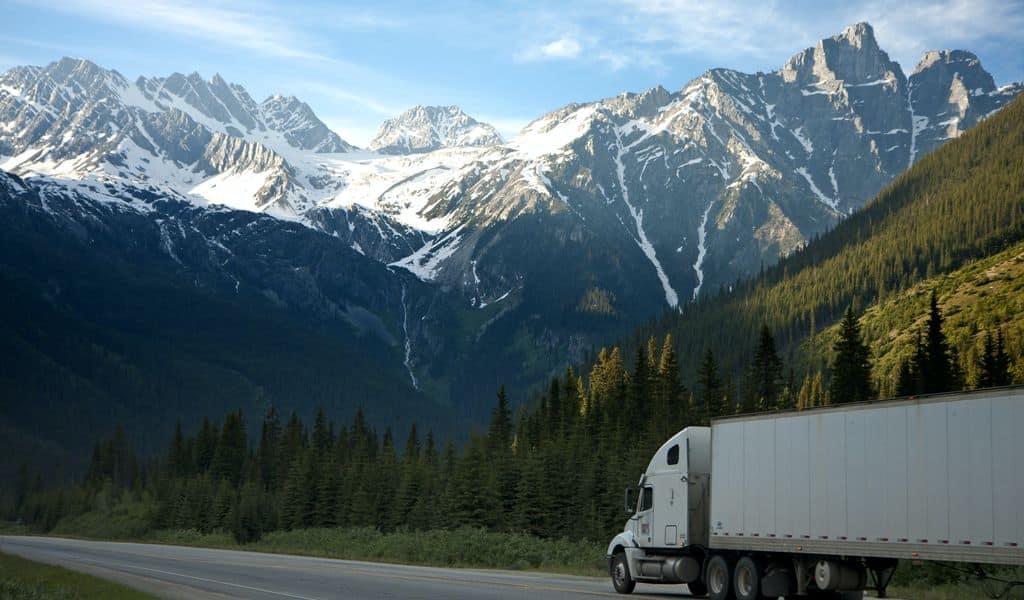 Contents:
What do full service movers do?
You might be wondering what you can expect from full service movers. In a nutshell, full service movers will handle everything associated with your move. This includes but is not limited to supplying and packing materials and supplies, moving truck/s, and all labor.
Packing – The most time-consuming part of a move is the packing. But it does not necessarily have to be, for you that is. If you hire movers, they will do all the packing for you. What's more is that they are trained packers, which ensures that all your belongings are safely and securely packed for transport. If you have valuable or fragile items, they are able to pack these in the best way suited for moving.
Furniture disassembly – Movers make light work of furniture disassembly. Something that might take you quite a bit longer to do if you were to do it all on your own. As full service movers are experts when it comes to furniture disassembly, all your heavy and bulky furniture can be moved easily and securely. Furthermore, once all your goods arrive at your new home, they will reassemble all your furniture in a jiffy. Moving bulky items is not as simple as it might seem. For example, moving a piano or moving a pool table requires specialized moving services and this is where you can make good use of full service movers. They have all the skills and equipment to ensure your bulky furniture pieces reach its new home, unscathed.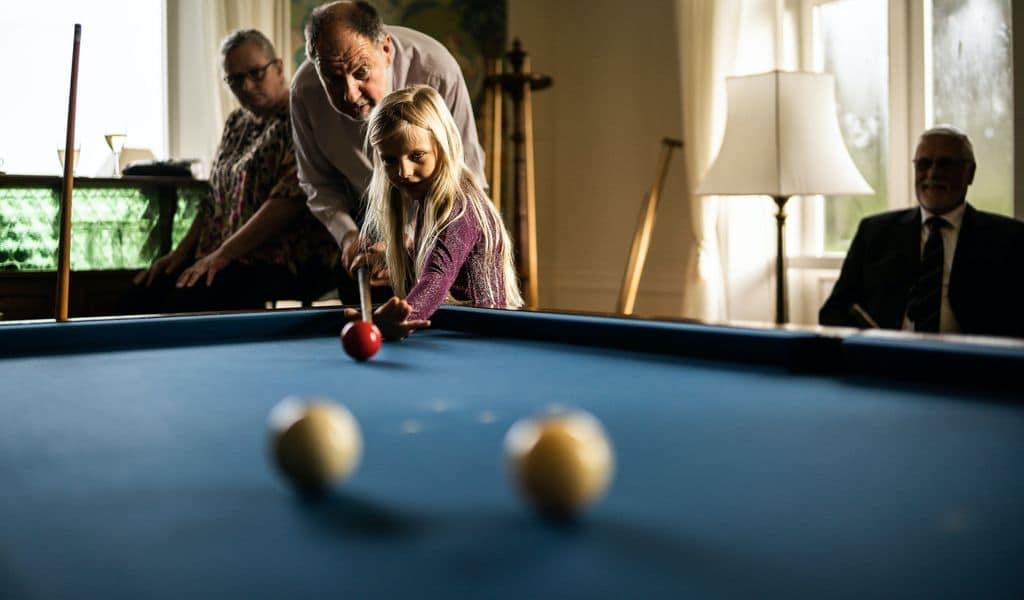 Moving truck loading/unloading – Heavy lifting is best left for the professionals. Especially if you have little to no experience with moving heavy furniture. Not only will full service movers pack all your belongings but they will load and offload the moving truck at your convenience.
Moving transport – Whether you are moving locally or cross-country, full service movers will provide a moving truck, which will transport all your belongings safely to your new home. All you will need to do is accept the shipment at your new home and allow them to make your move as easy as it could possibly be.
Disposing of packing materials – If you have moved before, you should be well aware that it leaves you with dozens of packing materials, moving boxes, and more. A full service mover will dispose of all these materials. Importantly, they will dispose of these materials in the best possible manner. It leaves you with less of a mess and more time to settle into your new home.
How much do full service movers cost?
Moving costs can differ substantially. As you could imagine, hiring full service movers will without a doubt cost much more than hiring a company for only one or two moving-related services. Generally, you should ensure you acquire two to three moving cost estimates before choosing the best suited full service movers for your move. Movers tend to charge around $25 to $50 an hour per mover. But your final moving cost will depend on:
The number of movers that you need.
The amount of furniture you need to be moved.
If you require specialized moving services such as moving a piano, moving a hot tub, or moving a pool table.
The cost of your moving insurances is another cost that you will need to consider.
If you are using full service movers, packing material costs are generally included and will affect the final cost.
The specific moving tasks that the moving company will need to perform.
Moving rates are also dependent on the time of year that you move. If you are moving during a peak season, you can expect to pay more.
And finallly, the distance of your relocation will impact the cost.
Using a moving cost calculator is the easiest and quickest method that you can use to get an idea of how much your move will cost.
7 Tips how to prepare for full service move
Hiring full service movers is by far the easiest and most convenient way to get your move over as soon as possible. They literally take care of everything! You won't have to lift a finger, which leaves you with time to concentrate on settling into your new home. Full service movers are the most convenient relocation method. However, there are a few simple tasks that you can take upon yourself to ensure the smoothest relocation possible. Let's look at 7 tips on how you can prepare for full service movers!
1. Create a moving inventory list
Creating an inventory list for all the items that will be moved is probably the first and foremost task that rests on your hands. For example, if you have four floor lamps and three desk lamps, you should record it as such on your inventory list. Having an inventory list does not only make it easier for your movers but it helps you to keep track of all your valuables being moved. Once all your belongings reach their new destination, you can ensure that you have all your items as per the inventory list. An inventory list helps you determine any loss of item due to breakage or anything that has gone missing during your relocation.
TIP: You can also download a printable inventory list if you are running out of time or simply feel overwhelmed by the relocation.
2. Choose the items you would like to pack personally
Hiring full service movers means that most (if not all) will be done to ensure you relocate with ease. However, there are a few things you would probably need to handle personally. These include items such as a change of clothes, toiletries, chargers, etc. Place all essential items in a designated box or bag to ensure you have easy access to these items when you need them. Additionally, important documentation, expensive jewelry, and other highly valuable items should ideally not be packed by your movers. You should pack these items personally and let your movers know that they are not to pack or move those items.
3. Save on moving costs & downsize your belongings
Moving costs can be costly and saving where you can is always beneficial. Before the packing of all your belongings, we highly recommend that you downsize your belongings by getting rid of what you no longer need. You can sell or donate unwanted items before packing. By doing so, you will see your moving costs decrease and that is certainly something to smile about. Not to mention, that you will be relocating to your new home with a lot less unnecessary items. Decluttering has more than just one benefit.
4. Basic prep work before packing
You can make things a little more manageable before your full service moving company arrives. Here are a few tips to get you started with basic prep work before your movers arrive:
Clear any wires and cords – It would be really helpful to your movers to clear your house of any wires and cords. A useful method of this is to wrap your wires and matching devices. Not only does it make it easier for the movers to move these items but it eliminates the chances of injury. Additionally, it prevents your valuable items from breakage.
Unplug appliances – Keep in mind that you would need to defrost your fridge about 24 hours before your movers are able to move the fridge. As for other appliances, you should unplug it before the movers arrive. Keep in mind that you will need to switch off water supplies to appliances such as your dishwasher or washing machine.
Clear the walls – Consider leaving your walls as bare as the first day you moved in. Remove all hanging artwork, mirrors, and alike from your walls. If you have full service movers that will be wrapping those for you, they are ready as soon as the movers arrive.
TIP: If you have wet or perishable foods, consider donating to a local soup kitchen. You will not be able to transport it to your new home and donating it really is a win-win.
5. Prepare for moving day
There will be some important prep work that you will need to take care of before moving day. It could be a nightmare if you realize a particular detail on a moving day that might really make matters difficult. One such incident could be doorways that are simply too small. So before moving day arrives, make sure to get out your tape measure and measure all passages and doorways. Now, go ahead and measure your bulkiest of furniture – and compare. In some cases, you might have to remove doors from hinges.
In most cases, you simply need to disassemble your furniture. However, this is entirely dependent on the piece of furniture in question. As a safety measure, ensure that all loose carpets and rugs are removed before movers have to move furniture. This can become a serious hazard when carrying heavy items.
6. Don't forget your moving insurance
Professional moving companies employ trained packers and movers. And as a result, you can expect a high level of service. But that does not mean that damage or loss during relocation is a guarantee. That is why you need moving insurance. Most moving companies offer moving insurance as a service but it advisable that you purchase additional moving insurance.
Movers generally offer Replacement Value Protection, which is generally not sufficient cover. You should definitely speak to your moving company to secure additional cover to ensure you have peace of mind. Moving companies supply materials and tools to ensure the safeguarding of your goods. These include but are not limited to moving blankets, corner covers, and more.
TIP: If possible, be around to supervise and ensure all your valuables are packaged and packed to avoid any loss or damage.
7. Look after your movers!
And last but not least – a bit of courtesy goes a long way! Professional movers work hard to ensure all your belongings are relocated as quickly and safely as possible. Providing them with a few drinks and snacks will go a long way. Besides, anyone works better when well taken care of. Especially those working with your most valuable possessions.
Full service movers: Time estimates
Full service movers come with many advantages. Time efficiency is one of those. If you were to attempt a cross-country move DIY style – it might take forever and a day. But not with professional movers. They will provide you with a timetable from start to finish. Professionals movers have expert time efficiency skills. So make sure you choose a reputable moving company.
Total time estimates
The total time estimates will depend on the size of your household, the services you have paid for, and the distance of your relocation. In order to give you an accurate estimation, the moving company will take a general inventory of what you need to move. This takes no more than an hour.
Ensure to book an appointment with a moving company a few days ahead. The chances are you won't have the luxury of a same-day appointment. Moving companies also have professional packers, which is why they get the job done in a fraction of the time. Let's have a closer look at the different time estimates you need to consider.
Quoting and planning time
Once a moving company has a general inventory of all your belongings that you need to move, they can move over to the quoting and planning. Receiving a quote from a moving company shouldn't take longer than two to three days. If you are moving during peak moving times, you may accept somewhat of a delay.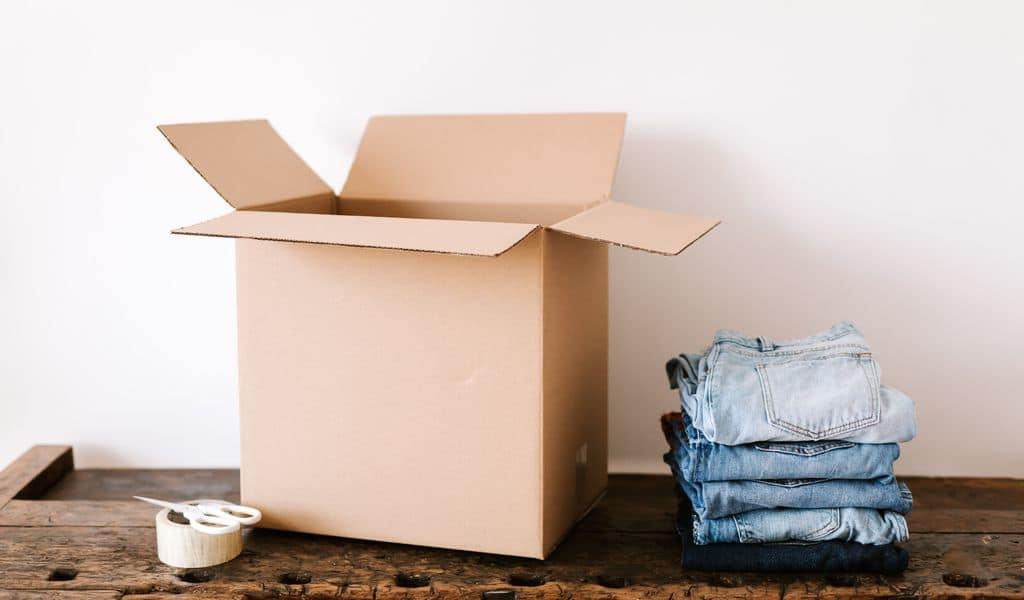 Packing time
Again – moving companies have professional packers! This means you will be packed up in almost no time. Depending on the size of your household. The good news is no matter how big your household, it should be done within a day. This also depends on the size of the crew. Therefore, ensure you go with a reputable moving company to ensure you get the most out of professional movers. Below is a general estimate of packing times by professional moving companies.
| | | | | |
| --- | --- | --- | --- | --- |
| House size | Crew size | Packing | Unpacking | Total time |
| Studio | 2 | 2-3 hours | 2-3 hours | 4-6 hours |
| 1 bedroom | 2 | 2-3 hours | 2-3 hours | 4-6 hours |
| 2 bedrooms | 2 | 3-6 hours | 3-6 hours | 6-12 hours |
| 3 bedrooms | 3 | 6-8 hours | 6-10 hours | 12-18 hours |
| 4 bedrooms | 3 | 8-10 hours | 8-12 hours | 16-22 hours |
| 5+ bedrooms | 4 | 10-12 hours | 10-12 hours | 20-24 hours |
Loading and unloading time
If you think you and your friends can load and unload a moving truck faster than professional movers, you're wrong! Professional moving companies offer loading and unloading of moving trucks as a standalone service for a reason. They know exactly how to get the job done in record time. Again, the time estimates are completely dependent on the size of your household and crew size.
| | | | |
| --- | --- | --- | --- |
| Household size | Loading | Unloading | Load & Unload |
| Studio or Small Apartment | 2 movers – 2 hours | 2 movers – 2 hours | 2 movers – 4 hours |
| 2-3 Bedroom Apartment | 2 movers – 3 hours | 2 movers – 2 hours | 2 movers – 5 hours |
| 2-3 Bedroom House | 3 movers – 4 hours | 3 movers – 3 hours | 3 movers – 7 hours |
| 3-4 Bedroom House | 4 movers – 4 hours | 4 movers – 3 hours | 4 movers – 7-8 hours |
| 4+ Bedroom House | 4 movers – 5 hours | 4 movers – 4 hours | 4 movers – 8-10 hours |
| Large House | 4+ movers – 6+ hours | 4+ movers – 4+ hours | 4+ movers – 10+ hours |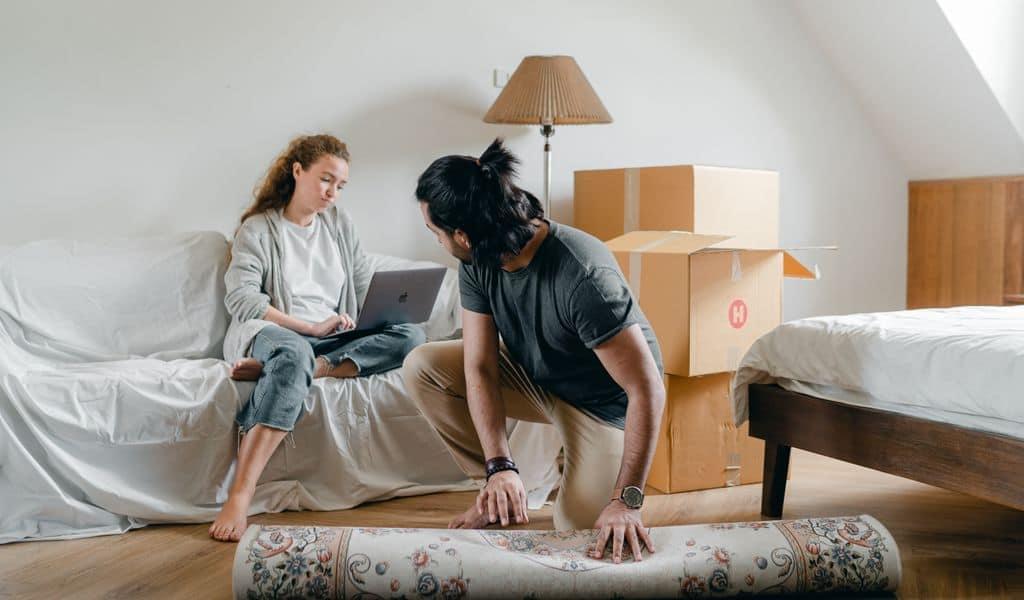 5 Tips to find reliable full service movers
Now that you know much more about what is involved in a relocation, you have probably decided to go with professional movers instead. Now, it's time to choose one that suits your needs to the T. So here you have 5 tips for scouting for reputable moving companies.
Verified address – At the very least a reputable moving company should have a website. If they do have an online presence, you can easily suss out whether they are a good option for you!
Moving company reviews – It goes without saying that you should read reviews on the moving companies that you are considering. Consider review sites like Reviews.co.uk or Hellpeter.com. Additionally, ensure that the moving company is registered with a professional association.
Pricing – Local moves are usually straightforward in pricing. Cross-country moves are slightly more complex. This is also usually dependent on the size of your household. As well as whether or not you have any bulky furniture or specialty moving requirements. Examples include hot tub moving, piano moving, or perhaps pet moving. However, any reputable moving company should be able to provide you with a professional quote with a thorough breakdown of all costs involved.
Paying your moving company – If your moving company insists on cash payment only, you should run miles away. Reputable moving companies will accept most, if not all, verified payment methods available. Don't fall prey to scammers who insist on being paid cash only. While it is quite normal to pay an agreed percentage of the quoted amount as a deposit, you should never pay the full amount before moving.
All moving questions answered? – Professional moving companies will not hesitate to answer all and any of your moving-related questions. If a moving company seems too vague on certain unanswered questions you have, you should probably regard it as a red flag.
Advantages and disadvantages of full-service moving
When relocating one of the biggest questions you face is whether or not you should hire professional movers. And rightfully so. There is a lot to consider and it is a tremendous undertaking regardless if you are planning a local or long-distance move. Let's consider the advantages and disadvantages of professional moving companies.
Advantages of full-service movers
1. Time-saver
Moving takes time and a lot of it. That's no secret. One of the biggest advantages of professional movers is that time efficiency is a skill they have. And that makes your relocation a breeze. Full service movers are able to pack, load, and offload a moving truck with ease, precision, and much faster than you and all your friends. Whereas relocation can be somewhat of a nightmare if you were to choose DIY-style; professional movers will save you time and make your relocation almost effortless.
2. Stress-free moving
The stress factor of moving is a real thing. And often the sole reason people choose to hire professional movers instead. Moving involves a lot of hard work and careful planning. A task which many people find overwhelming, especially as they still have their usual commitments. If you are looking for a stress-free relocation option, hiring a full service moving company is definitely your best option.
3. Professionally packing and moving services
Another advantage of professional moving companies is that you can be sure all your belongings are professionally packed and transported to your new home. Professional packers know exactly how to pack goods to optimize space but also to avoid damage or breakage. Not to mention that they can get it done in a fraction of the time it would take you to do it.
4. All-in-one-service
Full service movers cover every aspect of your move. From packing to loading, offloading, and unpacking. It leaves you with almost nothing to do. You won't even have to worry about packing materials or other related tools and gadgets. They pretty much have you covered all-round. With all involved in a relocation, full service movers are probably the one thing that can keep you sane through it all.
Disadvantages of full-service movers
1. It can be expensive
Of course, this is entirely dependent on the size of your house, the amount of furniture you have and the distance of your relocation. The amount of work involved in moving is clear, as a result, moving companies can be expensive. The good news is with some savvy, you can cut down costs and save on your moving expenses.
2. Be sure to schedule it
You might need to schedule your time according to the schedule of the professional movers, which is not always the easiest thing to do. Especially, if you have to work or have other commitments. Schedule your movers in advance to allow you some time to juggle things around on your side. Reputable moving companies will give you a detailed time schedule, which allows you to plan accordingly.
These advantages and disadvantages may help you decide whether or not to hire a moving company. The cost thereof is a major deciding factor for most people. Request moving estimates from a few reputable moving companies to see if it fits within your budget. If you can afford it, the benefits thereof will definitely outweigh the effort and trouble of a DIY-relocation.
Bottom line
Relocating can be tricky. Consider moving with pets or even moving with plants. There are some technicalities that come into play. Technicalities that might not be possible for you to deal with. Seniors moving alone requires careful planning and is best done by professionals. Full service movers are professionals that have all the skills required to make moving quick, convenient, and hassle-free. All you have to do is find the right moving company to suit your relocation needs.