Date: 06/18/2020
Reading time: 11 minutes
Share on
If you're working out the logistics of a complicated move, you know that it's crucial that you have the support you need. Even the easiest and simplest of moves can quickly turn into a harrowing and frustrating situation if you don't carefully think in advance as to exactly how you're going to move all of your items from your old home to your new one!
For those who have lots of bulky items, such as pool tables or hot tubs, then the move will be even more difficult. However, those who may have the most arduous and risky task before them may be the homeowners who have many pieces of fine art.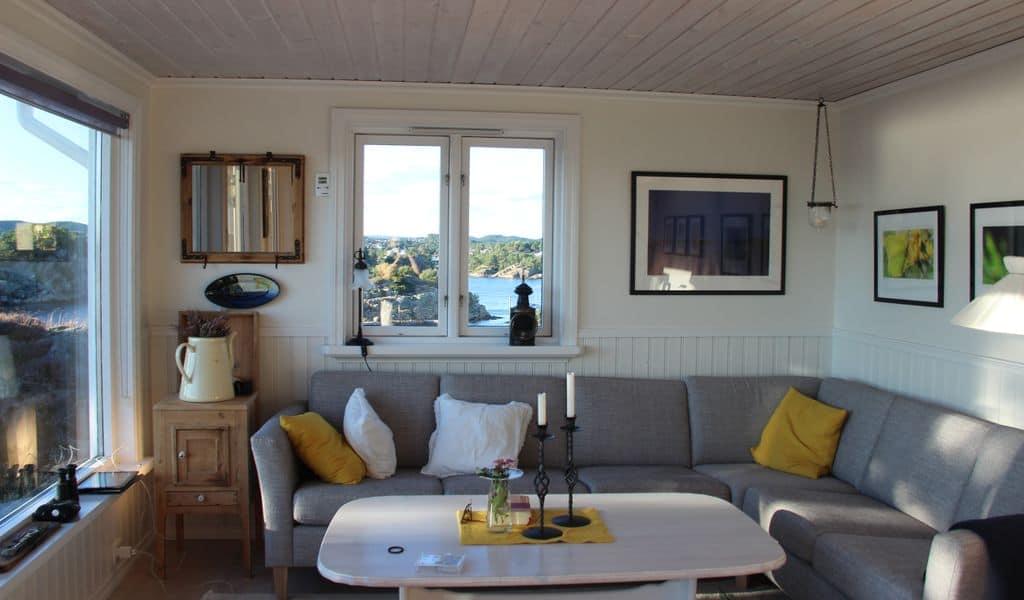 Fine art requires careful storage and as much lack of motion as is possible during the majority of its life. Otherwise, you risk the paint or other art media flaking off, lightweight canvases being stretched, and the art ruined altogether! As fine art usually represents quite a significant investment, it would be just too bad if a careless or hurried move on your part destroyed this asset—not to speak of the tragedy that is a ruined piece of art in itself!
Fortunately, you aren't alone. In this article, we'll discuss the best ways to move art by yourself as well as the methods for finding the best art movers. Either way, once you've read this piece, you'll be well prepared to take care of your investments and get your fine art moved from your old home to your new home with no problems at all.
Contents:
1. What qualifies as fine art?
There is a subject and objective answer to this question. Subjectively, if you're wondering what qualifies as fine art, it is simply anything which can be appreciated by a discerning eye as art! Art is that which a viewer finds lovely or, alternatively, stirs up an emotion in the heart of the viewer.
Fine art can also be described as anything which has been produced as a result of a serious amount of effort over a long time, or anything which has been produced by the application of a very fine technique.
However, more objectively speaking, fine art can be distilled into a more clear definition. Paintings, sculptures, drawings, illuminations—as a very general (yet helpful) definition, we can consider for the purposes of this piece fine art as anything which is worth displaying, or might be conceived to be displayed in a museum.
With fine art, we are working with very old, very fragile, and very expensive pieces. Many will be on aged paper or canvas that will need to be protected. Others will have fragile protrusions or components like wires which must not be bent. As a final consideration, many old works of fine art (particularly paintings) cannot be subjected to overly hot, cool, or humid atmospheres; otherwise, the paint itself will begin to degrade.
2. The Fine Art Moving Process
Whether you're moving a fine painting or a heavy, detailed sculpture, it's best if you consider yourself held to the same moving standards that fine museums use when they move their wares. There is no such thing as too fragile when it comes to protecting your fine and delicate assets! Therefore, in this section, we'll talk about the different ways that museums use moving companies to protect their works.
Firstly, it's a good idea if you can arrange that the displaying conditions of your fine art are already as healthy for the painting yet conducive for moving as is possible. As the entire goal of moving fine art is to disturb them as little as possible, you'll find that if—for example—the frame in which your painting is displayed is already very durable and the glass shielding your painting is very thick, then your painting is already set up for a favorable move.
The first step, therefore, is to invest in long-term (even permanent) protection for your fine art pieces. Secondly, invest in protection for anyone moving the pieces. In the fine art world, people go through intensive training in order to become certified to move fine art. In certain museums, you can actually go watch fine art being moved; people will applaud as the steps are being carried out, as moving fine art is an art in itself!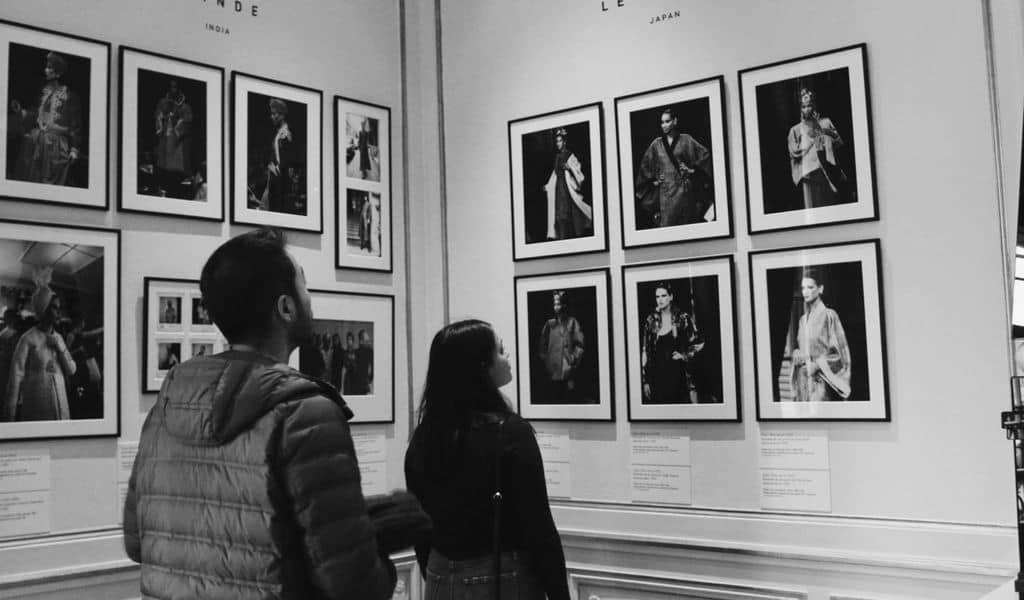 A good pair (or several) of white gloves, several moving blankets, lots of tethers, a custom-made crate; these are all things that you will likely need if you're serious about moving your fine art yourself to your new home. In addition, you'll likely want help; even if your fine art is as small as the Mona Lisa, you'll want to carry the piece in two gloved hands at all times. That means you'll need someone to open doors for you, at the very least.
If your fine art is at all bulky or large, you'll want at least a few friends to help you.
Once you're all ready to go, you'll want to carefully take the art down from the wall, or off its pedestal, or wherever it is placed. From there it should go immediately into a crate or pile of blankets (or, preferably, both). Make sure that the piece of art is packed in such a way that it will be impossible for it to move during transport.
Once your piece of art has been packed, the next step depends a lot on how far away you're going! Long distance moving companies will typically try to bundle the custom crate in with other moving pieces for simplicity; if you're moving the piece yourself, you may have a bit more freedom.
It is recommended that you move the piece personally (if you're doing it yourself), as opposed to methods like shipping the piece through the postal system or flying it across the country. This just means that you'll be able to control the whereabouts of your package. The underbelly of a plan will likely not have an ambient temperature that is friendly for fine art, and you cannot count on any of the major shipping services to keep your package in safe conditions.
This may mean that you will need to rent a car (or use your own) to drive your piece of fine art to your new home. Additionally, just as it was noted that having friends to help you move the piece of art into its crate was likely a good idea, having helpers during the move to sit with the crate to make sure that it does not move may save your piece of art from an untoward fate.
Finally, when you get to your new location, note that mere proximity to your end goal does not equal safety for your fine art! Get your fine art to the final finish line by reversing every single step described above. Have friends over and make a day of it—and then celebrate with champagne when your art is safely installed in its new home.
3. What do you need to keep in mind when hiring fine art movers?
If you've decided not to move your fine art on your own for any reason, that's totally fine; in fact, it might be better, as you'll be able to relax, and any mistakes or accidents that may happen will likely be covered by either your insurance or the moving company's.
However, your job isn't over just yet. Before you hand your art over to a moving company, you'll want to make sure that it's someone you can trust! Let's talk about what you need to keep in mind when you're going through the process of hiring fine art movers.
Firstly, you'll want to do your homework. Even if you think you're working with one of the best moving companies, you still stand the chance of getting ripped off! Make sure that doesn't happen to you by taking the time to read online reviews of your companies, call around to get competing quotes, and talk to people who have used the company in the past to get a personal referral.
If you've done that and it all checks out, you'll want to spend at least a few minutes considering whether you want to hire a mover or a broker. Each has pros and cons, of course, but one will likely be better for you and your move. Take the time to go through each of your options and weigh out the benefits of each! It won't be an exercise you regret doing.
Lastly, consider just how much the movers you're working with will expect you to be able to do yourself. There are some moving companies that will take care of everything from packing to unpacking, and others that tend to be more focused on shipment. Make sure that you aren't taking on more than you can when you sign on the dotted line.
4. 6 Best Fine Art Moving Companies
Wondering whom to hire to ensure that your fine art pieces are safe? Don't worry—we've got your back. Curated here you'll find our expert list of the best fine art moving companies in the country!
1. Black Tie Moving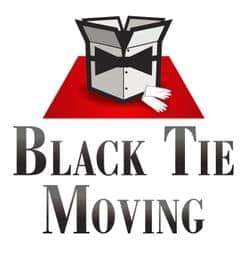 Black Tie Moving is well-versed in any type of fine art move, from fine paintings to historic sculptures and even your children's kindergarten pieces. With red carpet treatment for every unit moved, you can be sure that your art will be well taken care of when working with Black Tie Moving.
2. National Van Lines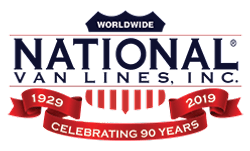 National Van Lines has a specialty moving contingent that is ready to take on even the most delicate of your pieces. Because they're a nationwide van line, they have resources all over the country, ready to take care of your fine art pieces.
3. Fine Art Shippers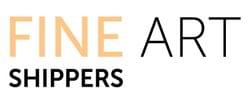 Fine Art Shippers is a more specialized company that only does fine art—so you can be sure that they'll give your pieces their fullest attention! From white glove treatment to custom crating, they have all the information you'll need to know about getting your fine art to your new home.
4. Morgan Manhattans

Morgan Manhattan is a New York based fine art company that can help you get your pieces anywhere you want all over the world! To start, just reach out and tell them what you want to move. They'll take care of the rest.
5. Moving Of America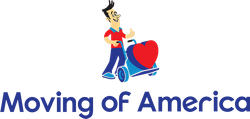 Moving Of America: This company does a little bit of everything, which means that if you need a creative, outside-the-box solution for your moving project, they'll be able to help you get it done! With affordable rates and a wide service radius, this company is a go-to when it comes to fine art moving.
6. Element Moving

Element Moving: This company's ultimate goal is the safety of your art piece. From start to finish, they will obsessively ensure that no harm will come to your treasures! Incredibly careful and meticulously detail-oriented, Element Moving is a trusted choice for top-tier fine art moving.
No matter which of these movers you choose, you'll be in good hands. Make sure to do your homework and read reviews and contact the company with lots of questions, and you'll be set for the long haul.
5. What You Need to Pay Attention To When Moving Your Fine Art
Your fine art represents a major investment of yours—so you'll want to ensure that the movers you're working with are doing a great job. When choosing a fine art mover, you'll want to make sure that you pick one that costs not the lowest amount you're bid, as that might be a scam! Instead, go through all of the proposals you receive and go through the itemized moving costs. You can get a good idea of exactly what you're paying for by doing this!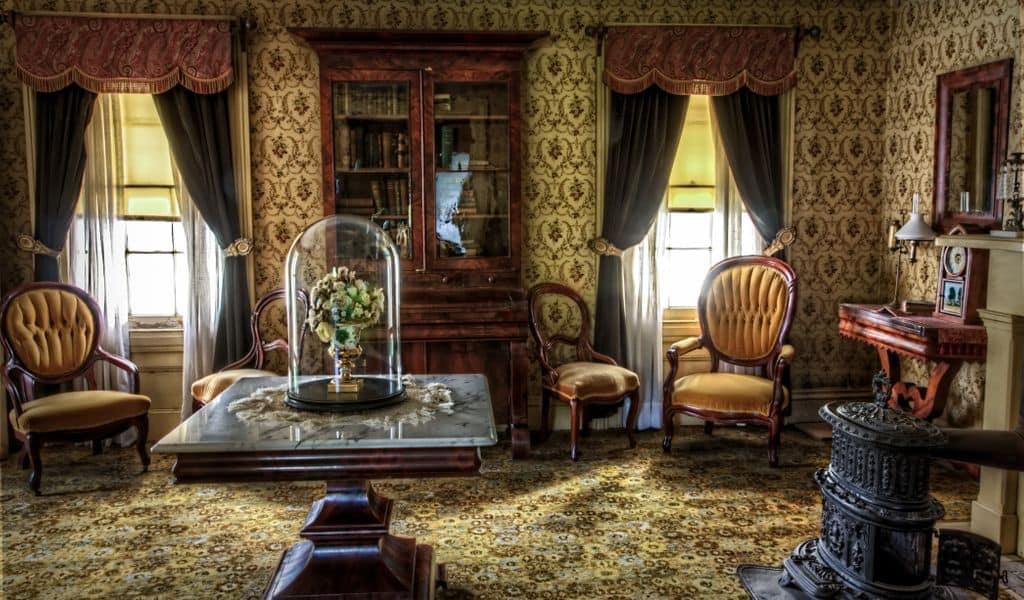 Aside from standing back and letting the movers take care of everything for you, there is another thing that you should likely think about when you're hiring out the moving of your fine art. That, of course, is moving insurance. Especially with fine art, moving insurance is a good idea. That's because your fine art is likely, objectively speaking, very valuable. That investment isn't something that you'll want to lose in the event that something untoward happens during your move.
Check the fine print of your moving insurance document. You'll want to make sure you don't make it void just because you did something silly that and against the rules! Fortunately, all of the details need to be spelled out in the document you signed, so just make yourself a large cup of coffee and go through the document meticulously. If, for example, you find that your insurance will only be honored if you work with a specific type of moving company, it's in your best interest to go ahead and work with that type of company!
All of these precautions aren't just for the sake of being able to recoup your investment in the case of a worst case scenario. They're also for your peace of mind: If you know that no matter what you and your interests are going to be protected during your move, you might be able to relax a little bit and take in the momentous experience of relocating instead of concentrating on details you've already sourced out.
6. 10 Tips for Moving Antiques and Fine Art
Moving your fine art on your own? . If you're doing your move yourself, however, it's a good idea to hold on to the following tips and tricks of the trade:
1. Microfiber is your best friend
If the front of your painting or any part of your piece of art is made of glass, use a soft microfiber cloth as the very first lining that you place up against the glass components. It will very slightly cushion the glass, but also work to keep it clean.
Perhaps cleanliness is not your first objective when moving a piece of art, but it certainly won't hurt to unwrap your piece of fine art at your new home and be able to hang it right away!
2. Take your time
In the fine art world, everything takes time—including transportation! You'd hate to get everything set up appropriately only to bungle the entire thing because you were rushing, right? Make sure that you have at least a full day to pack up your artwork, and leave enough time in for transportation that you're not rushing on the road.
3. Travel early in the morning or late at night
Which brings us to our next piece of advice:
This means, potentially, packing up your artwork the day before, and then getting a few hours' of shut-eye before hitting the road. The main motivation for this is to give you the best chance there is for uncontested roads and confrontational other drivers who may force you to swerve or take other movements on the road which might impact your precious cargo.
4. Check the insurance policy on your artwork
If your artwork is insured, take a look at the fine print. Likely, there is a clause relating to any damages which might happen during transportation. Every careful to note whether your insurance policy will cover you and any accidents incurred if you're moving the pieces by yourself; sometimes, insurance will only cover mistakes made by professional movers with professional equipment.
5. Clear your hallways
When you're moving your fine art through your home, you don't want anything surprising to be in the way! Have doors propped open, put your pets in rooms or backyards where they won't be able to interfere with the process, and especially in any tiny or awkward corridors, make sure there is nothing on the ground. Your future self will thank you!
6. Make sure your anchors are strong
Before you hang up your art in your new home, or place your statue on your pedestal (wherever and however you plan on displaying your art), make sure that your new display area is sound and safe. There's nothing more horrible than transporting a piece of fine art all the way across the country only to have it fall off the wall once you get it to its new space!
7. Pack snacks along the way
Perhaps we're just paranoid, but if you're driving a fine art crate across the country, there's a good chance that you won't want to leave it in the car while you go get food at a diner! Prepare to keep your precious fine art in your line of sight at all times. (This is another reason why it's a good idea to have friends help you do this!)
8. Have an expert framer on call, just in case
Whatever medium your fine art is made of—whether it's a painting or a sculpture or a mosaic—it would be a good idea to have someone who specializes in that craft available, even if it's just over the phone. Having an expert who knows you're moving your piece on call can give you additional mental security; and, in the case of an accident or other unfortunate event, your expert may be able to come over and undo or mitigate the damage you may have inadvertently caused to your piece of fine art.
9. Have more blankets than you think you need
However many pieces of protection you think is necessary, go ahead and double it! Think about it this way: In the event that you drop your piece of fine art, you're going to wish it was more covered, not less. Make sure that your fine art is wedged into its crate with plenty of soft blankets, and that even more are keeping the crate your fine art is stored in completely immobile in the car you're using for transport. The ultimate goal is simple: You don't want your fine art to move at all for the entire duration of its moving experience.
10. Ultimate location
If your ultimate location for your fine art isn't ready at the time that you're moving your art, that's unfortunate—but it just means that you'll have to take a few extra steps and precautions while you're moving! While the preference would be to move your fine art only once, start to finish, if you have to find storage, make sure it's excellent. There are facilities all over the country which are able to guide you through excellent climate-controlled and highly-secure storage for fine art and other valuables. Make sure your fine art insurance is okay with your storing the art, but then go for it—as long as the conditions you require are met.
When you're moving fine art, you need to take as much care as if you were moving a small child. All fine art, no matter the medium, requires extremely specific conditions and a lot of great care! If your fine art is older, then all of its needs will be amplified.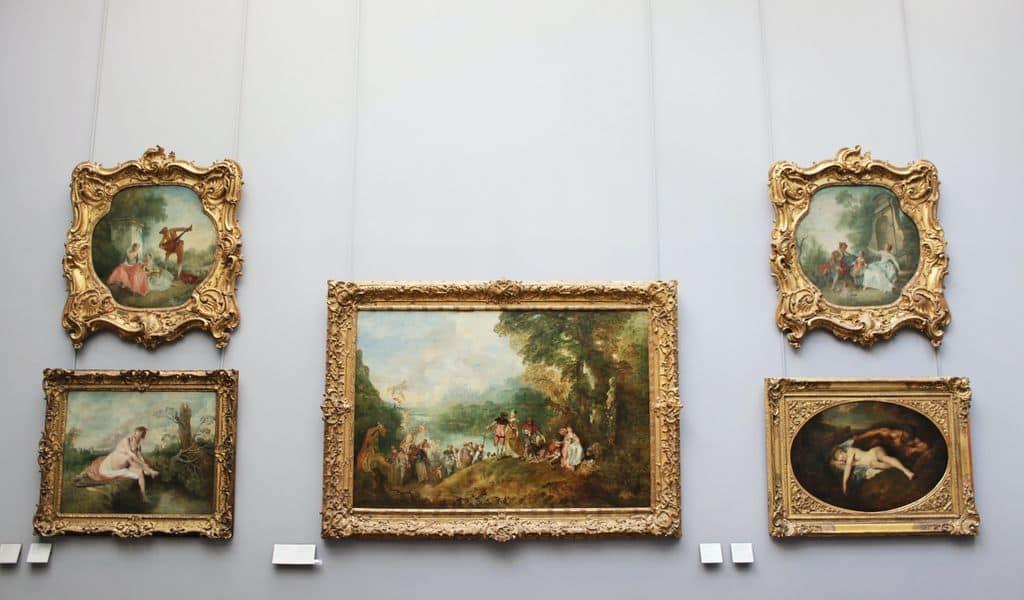 Fortunately, you don't have to do it alone. Call on one of the great fine art moving companies in the area to take care of all of this for you, and you'll be all set to go—and your insurance company may even be happier as a result! However, if you've decided that taking care of it yourself is the best step for you, that's totally fine.
Just make sure that you've followed all of the steps and tips we've outlined here, and you'll be fine. Good luck on moving your fine art!
7. Conclusion
Ultimately, keep the end goal in mind: You're doing all of this work so you can display your beautiful piece of art once you're in your new home! Think about how lovely that will be; because there may be several time during the moving process that you will be tempted to cut corners or act carelessly. Remembering just why you're going to all this trouble, particularly once your art is crated and you can't see it anymore, can help you concentrate on the work at hand.
Moving fine art can be a lot of work, but if you think about it, likely less work than it took to create the piece in the first place! Just as with moving pianos, plants, pets, or moving with seniors, you're going to want to follow some best practices for extra care.
Whether you're moving with kids or moving with bulky items like hot tubs or pool tables, you're in for a wild and bumpy ride! There are a lot of details associated with moving tricky pieces of furniture and pieces of fine art, but the end result will be well worth it.