Date: 02/18/2019
Reading time: 7 minutes
Share on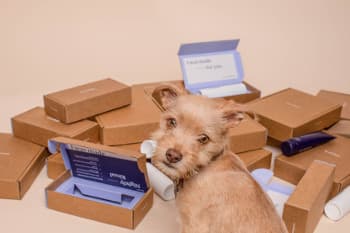 Long distance moving requires careful planning and preparation. Most people start to plan their move at least two months before their scheduled relocation. You don't want to leave any detail to chance because this could spell the difference between a hassle-free move and one that is full of complications.
To get you started with planning for your move, here are some of our select tips on how to search for the right long distance mover. We have also prepared a list of the best long distance companies who can handle whatever kind of move you intend to do.
Most of these moving companies have been in the industry for decades. This implies, they will not ruin their reputation with shady practices. One thing you should look out for – is the price of the move. Being reputable and reliable movers, they usually charge 40-60% more, of what a smaller, family-owned moving company would charge.
Contents
Getting started with the move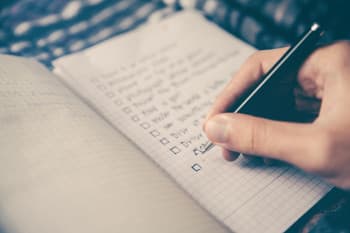 Before you start looking for a long distance moving company, it's important to create a list of what you will need for the move.
A survey of your belongings and the items you intend to move will give you a good idea as to how to phrase your questions to the mover when you start calling prospects.
Now is a good time to itemize and do an inventory of what you own. Identify the items that require special care during transport and plan your move wisely.
Will you be flying to your destination? You may need to consider getting special services for transporting your car to your new place. Do you have antiques and other special items you need to move? These are extra services for most movers so it's important to be aware of these before you start your search for your long distance moving company.
Once you've made an inventory of everything you own, it's also easier to prioritize and decide which ones you want to keep and take with you to the new house and which ones you will be letting go.
How to search for a Long Distance Mover
Before you start your search, it's important that you understand what constitutes a long distance move. Any kind of relocation which requires you to cross state lines is considered long distance. All interstate moves – even when your destination is half-hour's drive away – are considered long distance relocations.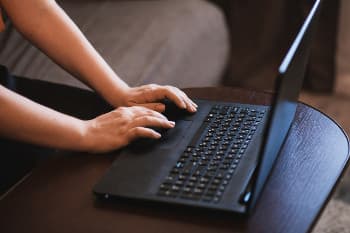 With that being said, you cannot use any local mover for this process. Your belongings are going to be subjected to a long drive across the country and you want to make sure that they arrive at your new home safe and sound.
The internet is a good source of information on the best long distance moving companies. You can even get moving estimates online through reputable websites. Check out user reviews on different companies although you may want to take these reviews with a grain of salt. Other sources of information include your real estate agent if you used one to purchase your new home, or family and friends who have done relocations themselves.
We created a comprehensive guide to long distance relocation. It contains great advice on where to find the best long distance movers to suit your needs.
What to Look for in Moving Companies
Comprehensive Moving Quotes – moving services generally charge according to the weight of the items being moved. Make sure that you provide accurate numbers to your prospective mover. Your mover should also give you a detailed quote in return. This includes the extra charges for services such as disassembly and assembly, additional packing boxes, etc. Reputable moving services will schedule an in-home estimate for a more accurate moving quote. Accepting moving estimates over the phone, in particular, from moving brokers, is risky and not recommended.
Insurance – Having insurance coverage is a must for any interstate mover but you need to make sure that they have sufficient coverage. Always ask about what their insurance covers – e.g. does it cover items that they did not pack and were broken in transit?
Licenses – coast to coast moving companies are subject to Federal regulations and therefore must have the appropriate registrations and licenses to perform long distance relocation. You can find out whether your prospective mover is registered or not through the FMCSA website.
Customer support – at any point before, during and after the move, you want your long distance mover to be always available to handle your requests or inquiries. Whether it is about additional moving boxes or a fragile household item you forgot to add to your inventory, or maybe questions about insurance for and how you are covered as a consumer, the mover should have a customer support hotline that is easily accessible.
The best long distance moving companies
Now that you're ready to search for a mover to handle your upcoming long distance relocation, here are the best moving companies that you can trust to handle your belongings.
1. Atlas Van Lines

Atlas Van Lines is a part of a bigger group of logistics and relocation companies that serves the United States and Canada. It claims to be one of the biggest movers in the country. It offers a range of household and corporate relocation services including auto transport and storage. They also provide moving services for special items such as plants, boats, pool tables, pianos and swings, as well as non-traditional relocation services for small apartments.
The cost of an interstate move that comes with full-value protection starts at $3,000 while cross country moving services starts at $7,000.
2. Wheaton World Wide Moving

Wheaton World Wide Moving offers a great range of moving services including local and interstate relocation, international, government and military and specialized moves. Their website provides a variety of resources to plan your move including an online estimate tool that gives you an idea how much your move can cost. Wheaton World Wide also provides discount schemes for certain individuals such as active retired federal employees, missionaries and moving senior citizens. A coast to coast moving service for a 1 bedroom home starts at around $3800 to $5400.
3. United Van Lines

United Van Lines has been in the logistics and relocation industry since 1928. In terms of experience in this business, they can't be beat. Aside from the standard moving services, it offers auto transport, storage and real estate services. It's full-package services also includes home cleaning and trash removal. Their aim is to make your entire move – with their IT team handling your complicated electronics network if you need their help removing and setting up your appliances.
4. Sirva, Inc

Sirva claims to offer premium end to end solutions and customizable relocation services suited to every need. It provides up to 50 types of mobility services in-house and through the help of their logistics and supplier networks to become the one-stop-shop relocation company in the United States. Aside from long distance moving, they also provide real estate and mortgage services, home sale and closing services.
5. Bekins Van Lines

Bekins Van Lines is another one of those companies that has been around for more than a hundred years. Bekins operates through an in-house staff of experienced movers as well as through a network of agents composed of moving companies that perform the interstate moving services under their banner. This is basically how they broaden their coverage to include most states in the country.
According to their automatic estimate tool, an interstate move for a 1 bedroom apartment starts at about $2000 to $2700.
6. National Van Lines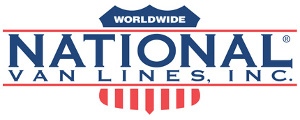 National Van Lines traces its beginnings in 1920s Chicago, providing logistics services by horse and wagon. Fast forward to the present, its operations as a long distance mover has moved to a global scale providing international moves as well as the usual suite of relocation services. It also offers specialty moving services for specific items such as paintings, piano moving and antiques. They use the latest relocation technology to get households moved on time, every time.
7. Mayflower Transit

Maflower Transit features complete end to end moving solutions for residential and commercial clients. It also has a variety of add on services to allow customers to customize their move according to their specific requirement. Aside from car transfers and storage services, they also provide real estate services and cater to small moves. Just like other national moving services, they have a network of agents and smaller moving companies working under their umbrella. Moving costs start at $1,500 for a studio apartment.
8. Stevens Worldwide Van Lines

With its headquarters located in Michigan, Stevens Worldwide Van Lines has been around for more than a hundred years. Since then, it has grown to a full-service company with more than 125 agent locations all over the United States. Aside from relocation, it offers storage solutions and records management. Stevens Worldwide Van Lines is also committed to supporting breast cancer research. They make a donation to this cause on the customer's behalf every time they do an interstate move.
9. Two Men and a Truck

Operating for more than 30 years, Two Men and a Truck can be considered quite young when compared to almost everyone on this list. But the company prides themselves for being one of the fastest growing movers in this industry. They provide comprehensive home and commercial relocation. They cater to small moves and large-scale ones, providing them with the same quality of services. Their most popular service is the expedited long distance move. The same team and truck that picked up your household items will be transporting and driving your belongings directly to your new home.
10. Arpin Van Lines

Headquartered in Rhode Island, Arpin Van Lines has been in the business of long distance moves and storage services for over a hundred years. This privately owned company boasts of more than 600 agents in various cities across the United States. From small moves to huge cross country moving services and storage concerns, Arpin Van Lines promises to deliver exactly what you need.
Additional Information
One question you may ask is that, "Is there an office for these moving companies near me if I want to call them for assistance?"
Notice that most if not all of the companies listed above have been in the service of moving household items and commercial equipment interstate for decades, some for more than a century even. It's important to understand that these national moving companies are able to expand their scope by working with a diverse network of agents and small movers.
There are many advantages to having big companies handle your interstate moving requirements. For one, these companies will not ruin their reputation by messing up with your move. They have reliable customer service lines available for any concern you might have regarding the relocation. And they are expected to have vetted the agents working for them before they are assigned to move things in their name.
However, we cannot stress enough that it's important to do your due diligence on these companies and talk to them directly before signing a contract.
Check your local Better Business Bureau for reviews on these companies and find out which ones are worth working with. As a general rule, you want to ask for moving estimates from at least three movers before you make a choice. Study the quotes properly and make sure everything that you need is covered. If you have any questions, go back to the moving company and make sure they are sufficiently answered.
As you start planning your move, have a look at the resources around this site to make your relocation smooth-sailing. We can get you connected to the best movers in the industry to handle every concern you may have.
Start planning your move with us today!