Date: 08/08/2020
Reading time: 11 minutes
Share on
Just found out that you are relocating? If yes then we know you have 101 questions right now. From how to find movers to moving checklists and the difference between local movers and long-distance movers. If you want to know how to choose the best local movers, or long-distance movers and everything in between, then this is the moving guide for you.
So, let's start with the basics…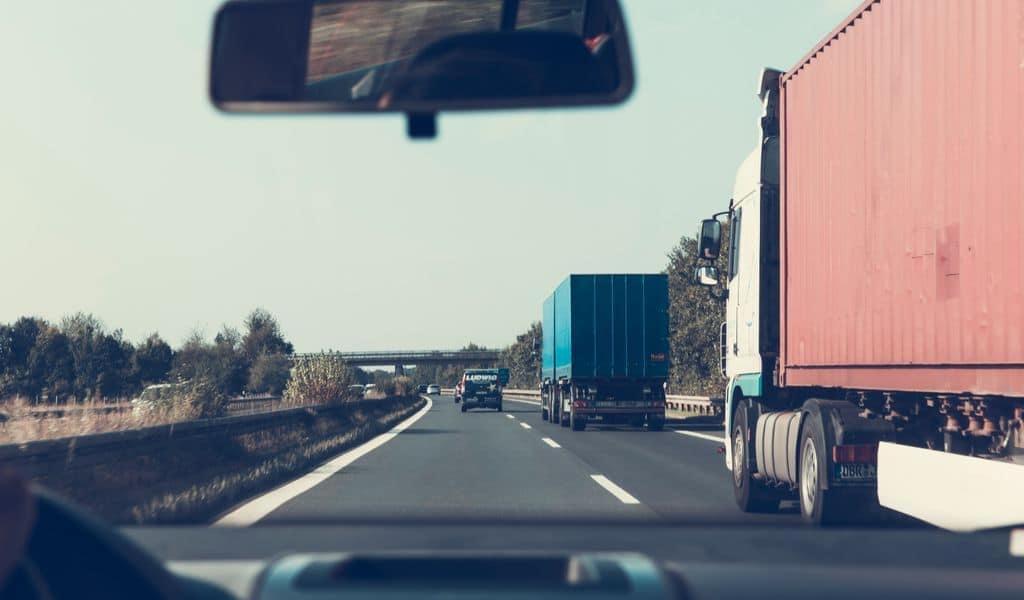 Contents:
What is considered a local move?
Relocations under 50 miles are considered a local move. Even if it falls within the same state, a move beyond 50 miles is considered an interstate move.
Local movers vs long-distance movers
There are many differences that separate local movers from long distance movers. And it is important to understand the difference between the two. Typically, local movers are used for any relocation under 50 miles whereas long-distance movers are used for 50 miles up and cross state lines. Naturally, if you were planning a cross-country move, you will need to use a long distance moving company.
Local and cross-country moving companies require different licenses and operating permits. And as a result, you might not be able to use your local mover for a long-distance move. It is always viable to check your movers vs brokers options, to ensure you are getting the best mover for your specific relocation needs. Here are a few things to consider depending on if you are relocating locally or cross-country.
Local moves
Usually, local movers will cover a range of up to 50 miles. Although some might go further, you will need to confirm this with the respective mover you are thinking of using. Local movers generally use a two- to five-man team, depending on the size of your household. And most local moves can be done on the same day. Smaller household moves can be done within just a few hours.
Long-distance moves
You will need to use long-distance movers if you are relocating upwards from 50 miles or cross-country. Long-distance movers have the necessary licenses and permits, which comply with interstate moving regulations. Costing for long-distance moves are determined by the total distance of your relocation as well as the total weight of your move.
Long-distance movers (unlike local movers) must be registered with the Federal Motor Carrier Safety Administration (FMCSA) under Federal regulations.
It is highly recommended that you use professional moving services when relocating long-distance. A reputable and licensed long haul mover will make your relocation easier and quicker. It is a task simply too big to take upon yourself.
Planning ahead for your move
Whether you need a local or long-distance mover, ensure that you plan ahead. Reputable moving companies might be booked up in advance. Delaying the process could have you waiting for an available moving slot. Once you have contacted a moving company, they will arrange for a moving estimator to conduct an in-home moving estimation. After this has been done, you will receive the costing, time, and date of your move.
TIP: Do you want to save some cash on your relocation? Choose an off-peak moving time slot. If you choose a peak time for moving, you might end up paying far more.
How much does a local move cost?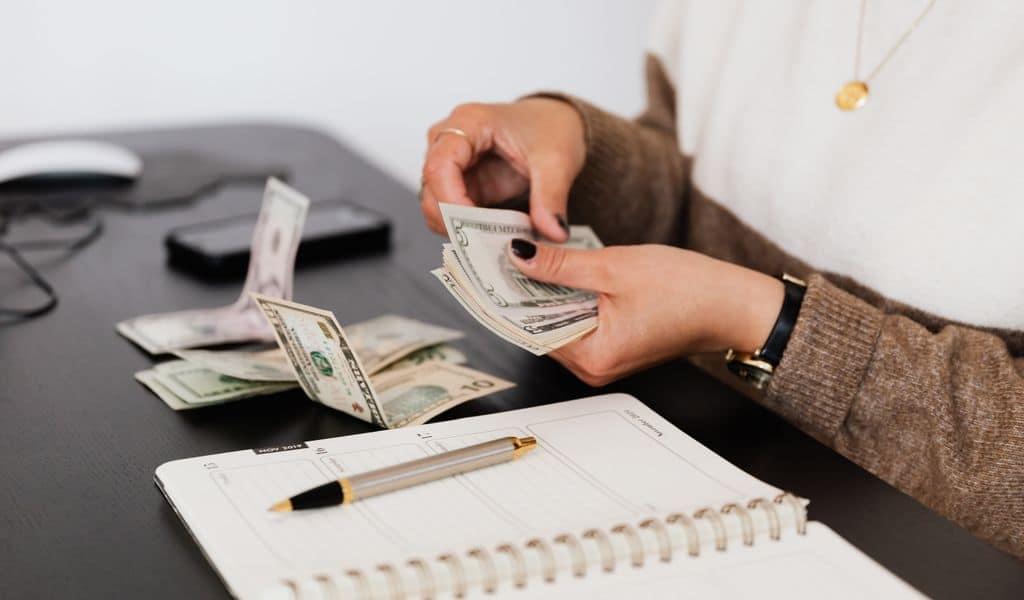 You might be wondering what your average moving costs will be. The answer is not quite a simple one. From moving costs estimates to moving insurance and more. There are a few factors to consider.
Let's look at two examples of average local and interstate moves and the respective costing. The average interstate move of around 1,225 miles and 7,400 pounds weight in goods could cost around $4,300. Whereas a local move for the same weight in goods to be moved is about $2,300, which will generally include four movers.
Average costs of full-service movers
Choosing a full-service mover is definitely the most expensive option for your relocation. However, it also the most convenient. Full-service movers will do everything from packing, moving furniture, loading and off-loading, and unpacking. It makes relocating a dream!
If you have chosen to use full service moving companies for your relocation, then in most cases, that would be the most expensive option to move your belongings. If you are moving from one state to another, then the relocation cost of your move will be based on the distance between the old and new locations and the overall weight of the stuff you own.
Let's say you were to move from Boston to Chicago and you have a four-bedroom household. The average cost of hiring a full-service moving company could cost around $10 000 or more. However, if you were moving locally, the cost would be calculated per hour. Keep in mind that the average moving cost varies depending on whether you require any additional services.
Although the national average for professional packers is $60, it is possible to find a cheaper option. If you shop around you might be able to pay as little as $40 per packer. Full service movers offer a host of services such as disassembly and re-assembly of bulky and heavy furniture items. As well as specialized packing material such as crating for extra-fragile items, specialized moving equipment, and storage services.
Ensure that you are aware of the costs associated with these services. You should go through each billed item or service on your moving estimate before finalizing the payment.
Average moving costs per hour (local moves)
You might be wondering how the costs for a local move is calculated. And generally, there are three important factors to consider. Be aware of these points will help you avoid any unexpected relocation expenses.
We have covered the average moving estimate as an example. However, these moving costs can vary depending on the state and city.
As a general guideline, local movers charge per hour and the tariff remains unchanged regardless of the task they are performing. So, whether they are packing or loading or driving, the hourly rate you are charged will be the same throughout.
Local movers charge a travel fee. The travel fee covers the actual transportation of your goods in terms of fuel and time.
Breakdown of moving costs
The average per hour rate for local movers is around $25 per hour, per mover but that also depends on the particular state or city you are in.
Let's look at the average breakdown of moving cost per household size:
Studio apartment:
A studio apartment move usually requires two professional movers. The move will take between 3 to 5 hours and the total move estimate will range between $150 and $250.
Two-bedroom apartment:
With three local movers working around 5 to 7 hours at an average of $25 each per hour, you are looking at around $375 and $525.
Three-bedroom house:
A 3-bedroom house requires about four professional local movers. They will need 7 to 10 hours to complete the job and you are looking at a total of between $700 and $1,000.
Larger homes:
For larger homes of 5,000 square feet and up, the moving cost estimate can be around $1,500 to $2,000, or more.
These are only general estimates. Moving costs can differ greatly depending on a number of factors. It is for this very reason that you should get at least 2 to 3 moving estimates before deciding on a moving company. If you are looking for a quick and accurate moving estimate calculation, use our cost calculator to get you started.
Additional moving costs
Interested in packing and unpacking services? You are looking at paying around $25 to $35 per hour. Often, the cost of packing materials will be included.
You can incur extra moving costs depending on the complexity of your local move. Stairs, excessive obstacles, or even bulky furniture can increase the costs of your move.
Average moving cost per mile and pound (interstate moves)
If you understand the factors involved in an interstate move, you might be able to save some bucks. Firstly, you need to know that the moving costs for an interstate move are calculated completely differently than that of a local move. Usually, long-distance movers do not charge per hour but rather per move. The final cost is usually determined by the following factors:
Distance of relocation
Naturally, the longer the distance you need to relocate, the higher the moving costs will be. This is fixed and the cost thereof is determined solely by the distanced covered.
That does not mean you cannot save money when moving. Here are two price influential variables:
Shipment weight
It goes without saying that the more household items you have to move, the higher the cost will be. You can save money by ensuring you only move what you need to. Getting rid of unwanted goods, for example, will lower your shipment weight and in doing so, lower your relocation costs too.
Additional moving services
A reputable long-distance moving company will include the basic moving costs and any additional services rendered when concluding your moving estimate. These services range from packing to unpacking, the supply of moving material and equipment, furniture disassembly, and re-assembly. Many of these services come at an additional cost and should be clearly stated within the moving estimate documentation.
What are the average moving costs of an interstate move?
Final moving prices are calculated on a case-by-case basis, which makes it rather difficult to give a general moving estimate. The main variables with regards to moving estimates are:
The amount and type of furniture
Additional services requested
The professional mover you choose to hire
However, let's consider an example…
If you were to move to a city exactly 1,000 miles to your new destination, you will be looking at the following moving estimates.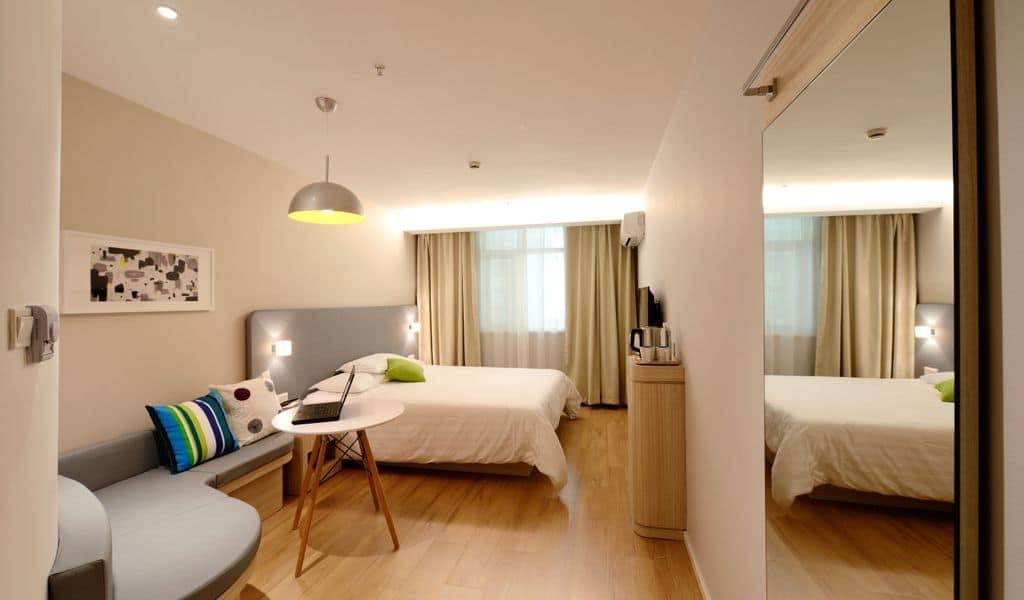 Studio apartment
The average shipment weight of a studio apartment is approximately 1800 to 2000 pounds. If you were to move exactly 1000 miles away, you would be looking at a moving estimate of roughly $1500. This excludes any extra services you may request.
One-bedroom apartment
Household goods of a one-bedroom apartment weigh between 2500 and 3500 pounds. You are looking at a price range of between $1800 and $2500 for an interstate move. Once again, it excludes any additional moving services.
Two-bedroom home
For a two-bedroom home, the average weight is anything from 5000 pounds to 6000 pounds. You're moving costs will be around $3500 and $4200 without any extra professional relocation services.
How to find local movers
You have probably been wondering how you should go about finding reputable local movers. With so many choices available, you might not be sure which moving company is best suited for your relocation. Here we have a few useful tips on how you can find a local mover.
Moving inventory
You can easily identify a reputable moving company right from the start of a moving process. Any professional moving company will take a detailed inventory of all your household goods. The process is also useful for determining the shipment weight of all your goods. The inventory is done in person or via a virtual survey.
In-home moving estimation
Keep an eye on your estimator. An estimator that rushes the walk-though estimation may have missed a few items. This could cause you to get an inaccurate estimation. And as a result, you will end up spending more than you had bargained to. Also, be sure to tell your estimator which items will not be part of the moving inventory. Otherwise, you will be quoted more than needed.
No large deposits
Professional and reputable moving companies do not request cash upfront or larger than usual deposits. You should settle your moving bill only once the move has been completed. Although it is completely understandable to pay somewhat of a deposit. It should be a reasonable percentage of the total moving cost.
TIP: Pay your moving company with your credit card as it can protect you from fraudulent activity.
Are you working with a reputable moving company?
There are many ways that you can verify the reputability of the moving companies that you are considering. A good place to start is the Better Business Bureau. You can check to see if there have any complaints or issues with the moving company in question. Additionally, should you need to, you can file a complaint against a moving company.
If you would like to know more about the company's history, you can get in touch with the Federal Motor Carrier Safety Administration on 888-368-7238. It's another fantastic platform that enables you to safeguard yourself from potentially fraudulent or less-than-perfect moving companies.
Get references…
You can start by asking friends and family if they have any recommendations for reliable movers. However, the are many other ways. You could ask the moving company for contactable resources. Alternatively, you can use the internet to find the best moving company. Many online platforms have hoards of references of people who have dealt with a particular company. And that's why it is a good place to scout for reputable moving companies.
Extra moving fees
You should keep in mind that there might be additional moving fees. Are you perhaps moving in or out of a 10th-floor apartment? Do you have multiple flights of stairs in your home? Do you have exceptionally difficult entrances or doorways in your home? All of these factors might result in extra charges. Ask your mover of any charges that might be applicable to your move. Reputable moving companies will be transparent of all their charges.
Know your different moving contracts
It is important that you know the different moving contracts offered by moving companies before making your final choice.

Three kinds of moving contracts:
A non-binding estimate means that any additional costs cannot be more than 10% of the original moving estimate. These costs must usually be paid within 30 days after delivery.
A non-binding-to-exceed estimate contract means that you will, under no circumstances pay anything more than the original estimate. That is the maximum amount that you can be invoiced for.
A binding estimate on your moving contract is guaranteed price for the move, including all extra services and fees.
Moving insurance
Moving companies are liable for the goods that they transport. But be aware that there are different levels of liability. It is crucial that you understand the moving insurance cover that you have with your moving company. Failing to do so, can result in a loss in the event that there is damage or breakage to any of your goods.
Report any problems
If you have to report any problems you have had with a moving company and/or file an insurance claim, you have 9 months to do so. Perhaps you open certain boxes a few months after relocating to find that you have damaged or broken goods. You should still be able to claim, right? And luckily you can! As long as it falls within the 9-months window period. The mover is obliged to acknowledge receipt of your claim within 30 days. Thereafter, the moving company must either deny your claim or offer to pay within 120 days.
7 Reasons why you should hire a local moving company
Moving is stressful! With all that needs to be decided on and all that needs to be done, it might leave you feeling slightly overwhelmed. Choosing a moving company to help you relocate is probably one of the best choices you can make. Hiring a group of professionals to do all the moving for you takes a huge amount of stress off of you and enables you to actually enjoy the new change in your life. Here are 7 reasons why you should hire a local moving company:
1. Packing made easy!
Packing, undoubtedly, is one of the biggest jobs that need to be done when moving. Around one-quarter of your moving expense. But if you pack yourself, you might actually end up spending more money. Why? The simple answer is: you are not a professional packer.
Professional packers can optimize space and pack to use fewer boxes than you would, for example. They are pros when it comes to packing fragile items. If you pack fragile items incorrectly, it is almost guaranteed that it will break!
Not to mention that professional packers get the job done in no time at all. Chances are – it will take you up to three times longer to complete the exact same task.
2. Know-how of the area
Professional moving companies know the local area very well and know exactly which routes to take. This is important to ensure that it gets done it the quickest time possible must also that the safest route is used to transport all your valuables.
3. Insured and safe
Professional movers have all the skills and equipment to move all your belongings safely. Additionally, all moving companies are required to provide you with insurance cover, which gives you peace of mind in the event of an accident, loss, or damage. As they have all the correct moving material, such as heavy-duty wrap for furniture, you know that your household goods are as protected as possible.
4. Professional moving equipment
Although a do-it-yourself approach is admirable. It could quite possibly not be the best idea when it comes to moving. Why do you want to hire professional movers? They have all the necessary equipment to move your goods safely and as quickly as possible. The same amount of work might take you weeks to do.
From hoisting straps to appliance dollies, ramps, trucks, and air ride cushions, they have everything you need. This alone is reason enough to choose professional movers to move all your goods.
5. Free moving estimates
Many professional moving companies offer free moving estimates. This means you can easily suss out how much you will be paying for professional moving services. What's more, is that you can (and should) request 2 to 3 moving estimates to determine which suits your moving budget best.
6. Helpful customer service
As trained professionals, moving companies can offer you helpful customer service during your relocation process. They are able to provide solutions or suggestions and take care of all your moving requirements. It just makes it so much easier when dealing with moving and all that it involves.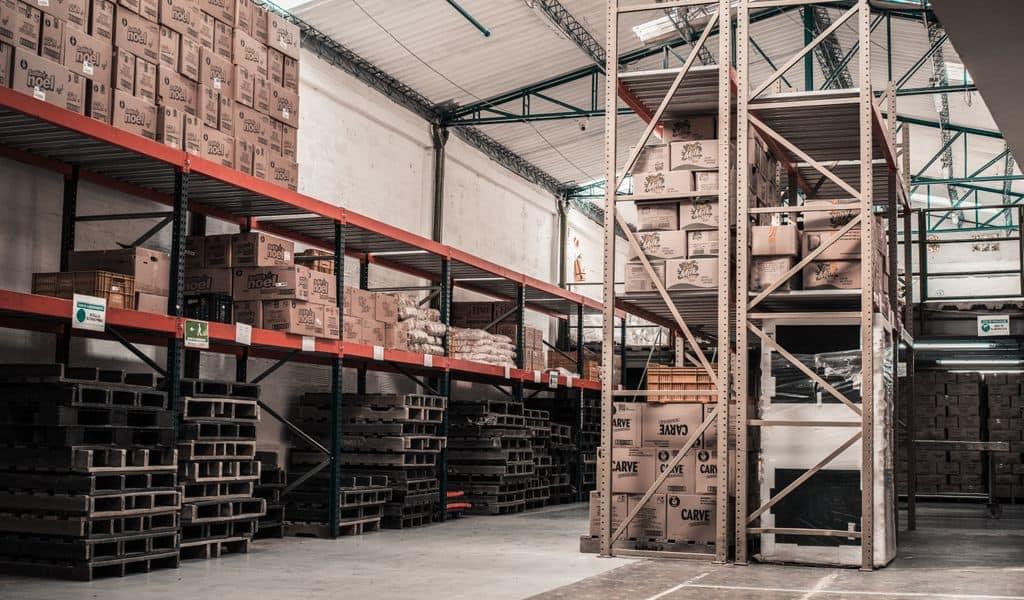 7. Storage facilities
In some relocation cases, you won't reach your final destination immediately. Or perhaps you simply need the storage of some goods during your relocation for whatsoever reason. A local moving company will be able to provide you with storage facilities. You have various options available such as short-term storage, overnight, or long-term. It is the best way to ensure your goods are protected from theft, loss, or damage.
Additional moving costs
We have mentioned additional moving costs a few times already. So, it is worth looking at it in greater detail. What exactly would incur additional moving costs? And what is considered to not be part of a standard move? Let's take a closer look.
Moving supplies
Full service movers usually include everything. From moving boxes and supplies to all moving-related services etc. If you have not hired a full service mover, you should find out whether they offer additional moving services and what the additional costs are.
Specialized moving services
Moving bulky items, fine art moving, hot tub moving, piano moving, even moving a pool table – is no easy task! And that is why these are considered specialized moving services. If you require any of the above services, you need to first ensure your moving company does, in fact, offer specialized moving services before finalizing anything.
A checklist for your local move
You should definitely have a detailed checklist for your move. Luckily, it's super easy! Just download a printable moving checklist from one of the many reputable moving platforms available online. It saves you a lot of time and it is detailed to the T to ensure you don't miss anything!
Each relocation case is different. And so it should be approached on a case-to-case basis. For instance, if you are moving with kids or moving with pets or moving with seniors, you have a host of other things to consider. The same applies even if you were just moving with plants. Hiring local movers to help you with all that needs to be done can ensure everything goes smoothly. Especially when you have so much more to consider. This guide is your first step to finding the best local mover for your relocation!