Date: 05/14/2020
Reading time: 11 minutes
Share on
Have you ever trying moving a piano? Or wait, let's say moving a piano without the help of a professional moving company? It is a near-impossible task. But not entirely impossible. We have included a guide with expert tips to help you conquer any DIY move project. Moving bulky items will remain a challenge, especially without the expert services of a relocation company that makes moving bulky items look incredibly easy.
Bulky items can include anything from pianos, large cupboards, beds to cabinets, and more. Each one of these heavy items presents its own set of challenges. Challenges that relocation or moving services are generally equipped to deal with. But if you do not have that luxury available to you. You can still own your moving project by simply reading further!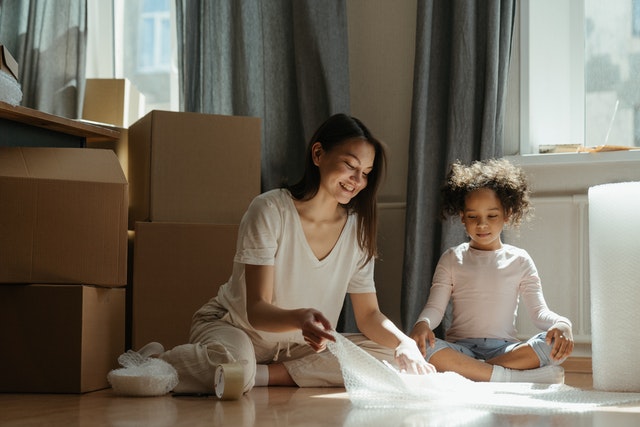 So, how does it work?
You are probably wondering where and how to start your DIY move? We do have the answers! But in a nutshell, to curb the stress of a move – it will work as follows…
Call a friend (or a few) – Although your friends are probably not going to jump at the joy for yet another moving project, they will help you! You simply cannot do it all single-handedly. Rope in your friends to help you get it all done without blood, sweat, and tears! This is a deal easily sealed with a free meal… And some beer?
Measure it! – Your moving project could turn nightmarishly difficult if you do not measure your furniture to get an idea of what you are looking at moving through (presumably) smaller spaces such as a doorway. Measuring your furniture helps you mitigate any potential issues easier and quicker.
Remove doors for extra space! – Yes, in some cases it might be a good idea to remove the doors from the hinges to give yourself that little bit of extra space. In fact, you simply may not have a choice in some cases. Easy to screw back in and worth the extra effort.
Different angles: easier moving – One word: Experiment. Experiment with different angles to find the easiest way to move certain items (especially larger, bulkier, heavier items). Second word: Patience. You are going to need a lot of patience to move heavy furniture to your new home.
Protecting your furniture – Wrap everything! Moving can put a lot of strain on your furniture and you want to move it all to your new home, unharmed – wrap it! Pay special attention to corners and sharp edges, these are prone to damage during a move. Stay tuned for tips on our to protect your furniture.
What do you need to know about pricing?
The cost of moving bulky items depends on the amount, size, and type of heavy items you require to be moved. Moving a piano, moving pets, or moving plants, for example, all require some detailed planning and specialized moving techniques. And this as a direct impact on your bill (it's worth keeping that in mind).
Moving cost estimation is important to ensure you have an idea of what you are looking at and to avoid any unexpectedly high bills. To get a general idea, you can use a guide to compare moving costs and know that you are paying reasonable moving prices. Don't forget to consider the cost of moving insurance. Protecting your valuables cannot be understated!
8 Tips How to Move Heavy Furniture By Yourself
In an ideal world, we would all like for professional movers to sweep our place in a jiffy – and within 1.. 2.. 3.. we're all done moving and ready to enjoy our new home. Moving companies do get the work done easily and quickly but some of us might find ourselves having to move without the convenient help of a moving company.
It is especially challenging when you have to move heavy and bulky furniture! But it is not impossible! Now we have not even mentioned the uncalculated obstacles you might face, like a staircase. That's why we are going to give you 8 expert tips on how to move heavy furniture by yourself!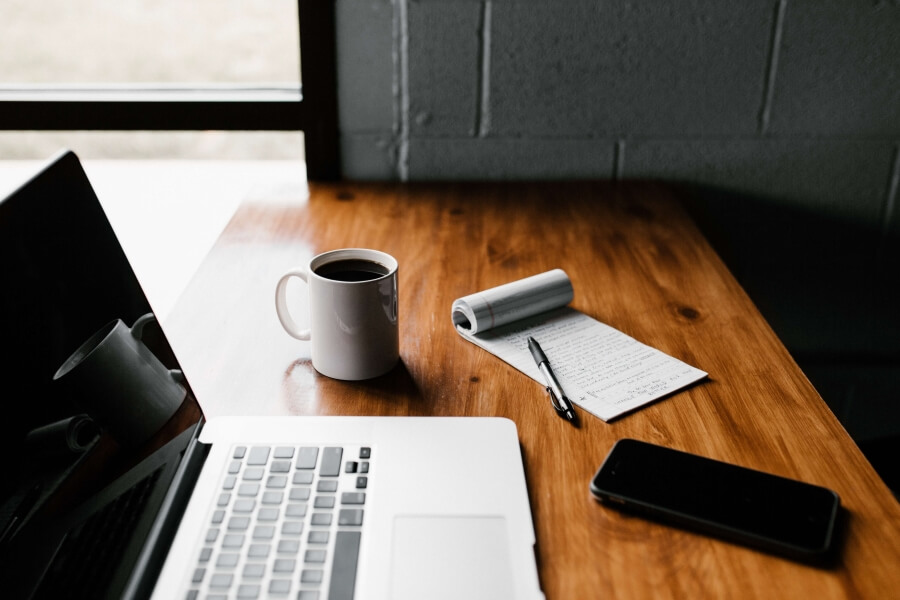 Tip #1: Planning is important!
Moving, in general, requires efficiency and you can only have efficiency if you have a plan! An inventory list is a great place to start. Make a list of all the heavy furniture that will need to be moved on to the moving truck. As a result, you will also need to get a moving cost estimate. Unless you own a moving truck large enough to transport your belongings.
Generally, larger pieces of furniture are moved to the back of the moving truck and smaller items, boxes, etc are then packed as to fill the gaps. So, that means you will do the heavy lifting first. Plan accordingly. This will help you maximize your efficiency and keep the process as smooth as possible.
Tip #2: Gather needed equipment
You and so many DIY movers before you have looked at ways to make a move, especially with heavy furniture, as easy as possible. Luckily for you, you can! By renting or purchasing some equipment designed to help you move heavy items can take the nightmare out of your move!
Tip #3: This is what you will need
Let's look at some of these nifty gadgets designed to make moving easy!
Moving/Lifting Straps – Definitely worth considering! These little gadgets help to transfer weight off of you, making it drastically easier to move heavy furniture. Keep in mind that they are adjustable and so you will need to adjust them according to your body.
Furniture trolleys/dollies – If you want to level-up, furniture dollies are the way to go. You have your choice of a four-wheel or two-wheel trolley, which has been designed to distribute weight vertically and make your job that much easier!
Furniture sliders – You cannot do without these if you are planning a move DIY-style! These single or multiple part plastic sliders are placed under the weight-bearing corners of any given large furniture piece. Viola! Now you can easily glide your furniture across the floor without barely breaking a sweat!
TIP: If you are not keen on purchasing furniture sliders – try a DIY method. DIY creatives have used everything from cut-up pieces of an old carpet to cardboard and anything else that gets the job done.
Tip #4: Dismantled furniture (if possible)
The more furniture you are able to dismantle – the better. Bed frames, cupboards, and many other larger furniture pieces become easy to move once you have broken it up into smaller parts. Keep in mind that you will need to put it all together again. Hence, make sure you store and mark all the components accordingly.
Tip #5: It's all in the lifting technique!
You need to apply heavy lifting 101 to your DIY move. Using pushing, pulling, and sliding techniques will only get you so far. If you are faced with a staircase, you will need to do the heavy lifting – and there is no way around it. Remember, safety first!
Tip #6: Lifting techniques
Here are a few tips to get you started:
Bend at knees – not your waist! Don't put the weight of the furniture on your back but rather your knees. It is also important to settle the weight as evenly as possible. First, squat down at your knees – lift straight up (from the legs) without hunching your back or putting the weight of the furniture on your back.
Hold items close to your body – Carrying furniture away from your body will not only make the item far heavier but it will also mess with your center of gravity. So, to maintain balance and make the task possible – carry items as close to your body as possible.
Keep a straight posture – To prevent injury, avoid twisting and turning your body while moving heavy items.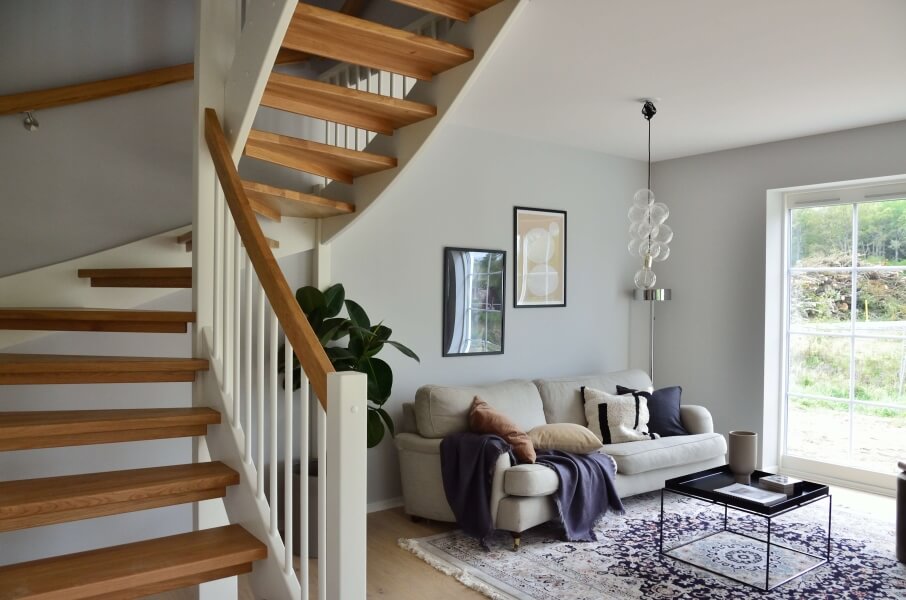 Tip #7: Conquering the stairs!
Moving furniture up and downstairs has, and, will never be an easy task! Complexity is added when you have to move heavy, bulky, big furniture pieces downstairs. Firstly, don't forget tip #3! Secondly, team effort should be at the top of your agenda here. Generally, the person at the bottom should set the pace as they have a higher risk of injury. Not to mention that they are carrying most of the weight of the item. Working up or down stairs requires your undivided attention. Slow and steady wins the race!
Tip #8: Plan for the unloading
You might have accomplished the first task of your moving mission – which is packing a moving truck with all your furniture. But it does not stop there! You now have to consider the unpacking of all your heavy furniture. It is important to plan and prioritize the unloading to ensure once again that you are as efficient and logical as possible. Save time by unloading all heavy items before attempting to reassemble and moving it into place.
Moving heavy items without tools
It's completely understandable that not everybody can hire or purchase fancy moving gadgets. Although convenience and ease are guaranteed with moving equipment, you can be looking at extra costs (that you might have). If you are not able to hire a mover, here are a few hacks to make heavy moving a little easier. You can thank us later!
Don't have moving gliders? As previously mentioned, cut out pieces of carpet or any other heavy-duty material that can be used under heavy furniture to easily slide it across the floor. Plastic plates have been said to do wonders for sliding furniture.
No wrapping for furniture? If you are looking at saving on moving costs, you can definitely save on the wrapping of your furniture. You can use everything from old blankets to a newspaper, or anything else that offers protection. To protect corners and sharp edges, you can use pieces of cardboard sealed with box tape. Works wonders!
Part moving works great! Keep in mind, you do not have to move an entire massive wardrobe all at ones. Disassemble before moving. This will save you a lot of time and effort moving an item that simply won't fit through a standard doorway.
Moving Hacks for the win!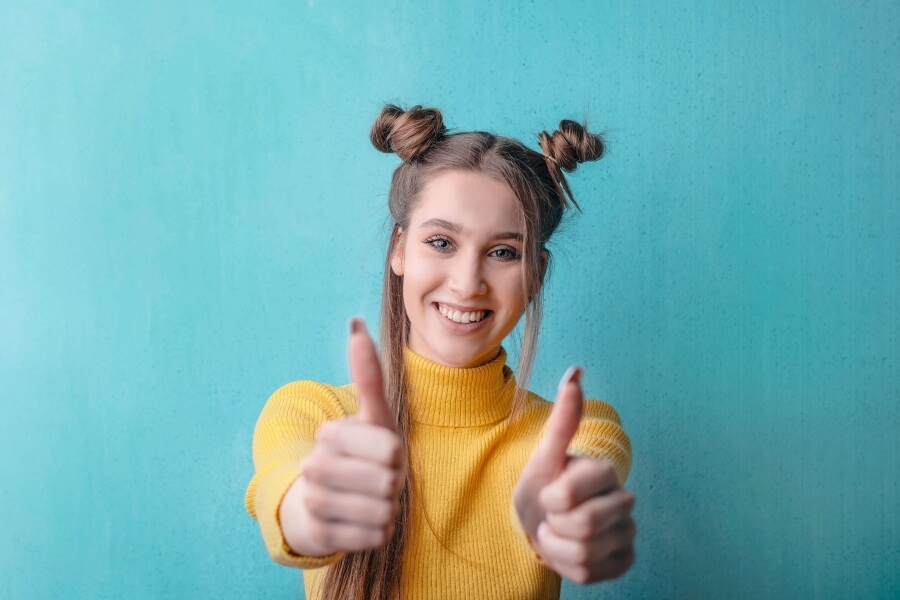 Whether you are planning a local move or a long-distance move – you are going to need some moving hacks to help you along the way! The aim of the game is that you want to work smarter – not harder!
Let's look at a few lessons and secrets that will make you a DIY moving pro!
Toilet paper for padding – Yes, that's it! Toilet paper works great for padding boxes and so do paper towels. As a general guideline, try not to exceed 50 pounds per box. Reuse the toilet paper for cleaning – there will be a lot of that!
Shrink your move! – Vacuum-sealable bags or industrial wrap (mover's wrap) works wonders. Instantly shrink curtains, blankets, pillows, clothes, and more and save space! If you save space you will more than likely save money when you move.
Label it! – Make the unpacking a breeze after moving – simply label it. It makes things a bit easier for the movers as well. The prep work will pay off during and after your move. And we're all about saving time!
Golden moving tip – Use pool noodles to protect exterior frames of mirrors or pictures. Pool noodles can be innovative little gadgets when moving. Cut them up, shape them, or use them for padding. The sky is the limit.
Moving mirror hack – To prevent it from shattering, tape an X across mirrors for protection when moving.
Moving boxes for cheap! – Buy moving boxes online and save money!
Moving boxes tip – Cut handles into moving boxes – viola!
Moving mattress protection – Use fitted sheets to protect your mattress when moving.
Pet moving – Rest assured that moving companies offer affordable pet moving services.
7 ways to protect hardwood floor when moving bulky items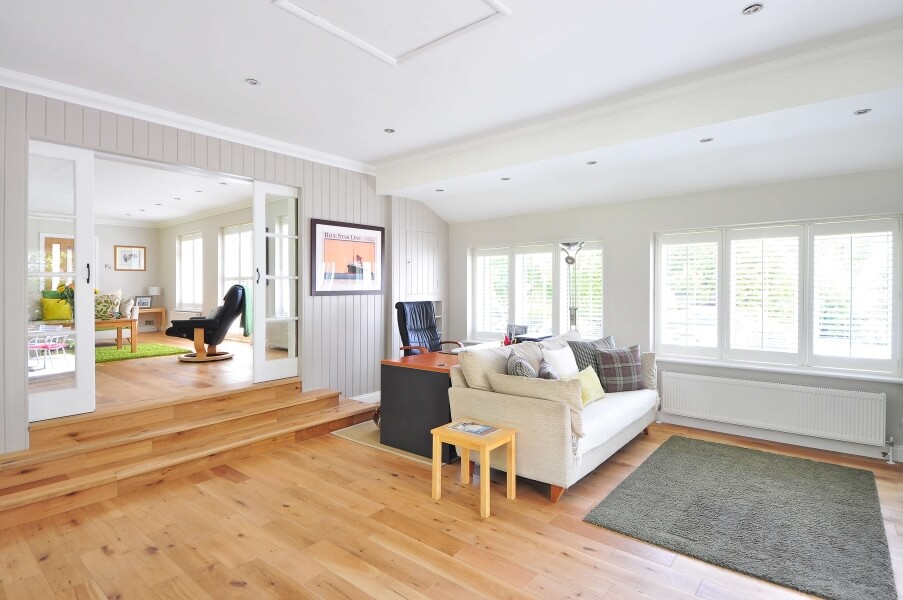 Moving into or out of a house with hardwood floors will require some extra attention to detail. The last thing you want is to scratch or damage wooden floors, incurring more moving costs and stress. Here are 7 ways you can ensure you protect wooden floors during a move.
1. Clean floors are better
Quite often homeowners don't think of cleaning their wooden floors before moving heavy furniture. Small stones, dust or anything else laying around on the floor can damage wooden floors if it were to get stuck under one of the heavy furniture items you are moving. Clean floors mean you have that one less issue to consider while moving heavy items.
2. Slower is better!
Heavy furniture pieces require more time to be moved. Don't rush it. By moving too quickly, you might risk damaging not only your furniture but the wooden flooring might endure a few heavy scratches if you don't. Always keep your eye on the padding to ensure that you protect your wooden floors while moving large items across its surface.
3. Dragging should be your last option
If and where possible, avoid dragging or pushing heavy furniture over a wooden floor. Ideally, it would be best if you are able to lift the item. If not, ensure you use floor slides to protect your floors while dragging or pushing furniture.
4. The lighter the load – the better!
If you are able to, take some weight off whatever heavy item you are moving. For example, if it is a dressing table, consider removing the mirror and/or any other attachments that add extra weight. The idea is to take the weight off however possible and lighten the load you have to transport over wooden floors.
5. Try moving that on its side
We have already mentioned using different angles to move heavy furniture. This means you should also try to move heavy items on its side or back. This might be the massive difference between an easy-breezy move and you battling for days! If you can move the item on the softer side of its surface – bonus!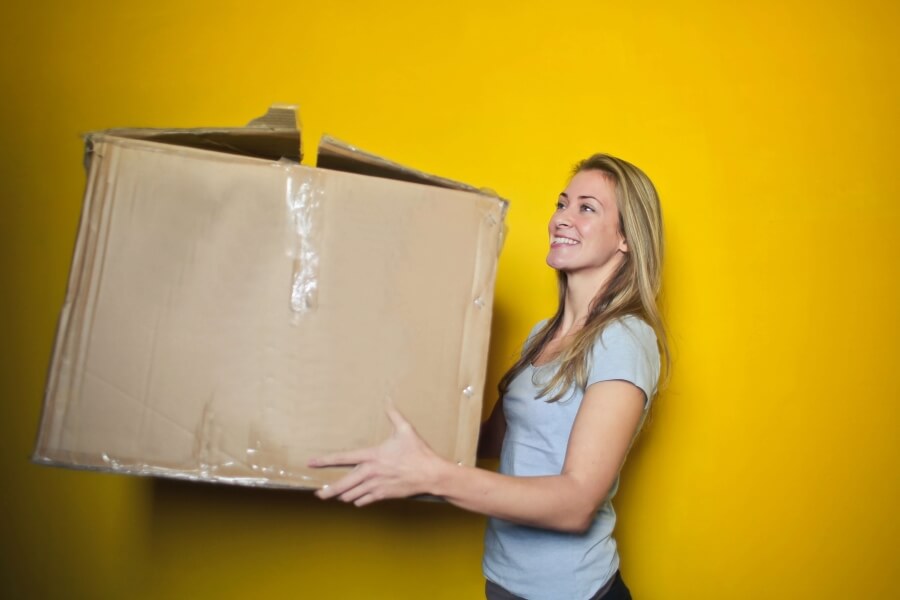 6. Get all the small things out the way!
Free up space to allow you to work with the heavier pieces with ease. Use a dedicated space for all your smaller appliances and boxes. Having enough space to move big furniture items makes your DIY job that much easier!
7. Use dollies with softer wheels…
There is no argument. Dollies make your life much easier! However, be sure that the wheels on your chosen dolly are not rock hard. Especially considering that you will be putting quite a bit of weight on it. Inflatable rubber wheel dollies are the way forward and are much gentler on your precious wooden floors.
Tips if you hired movers for this process
Have you decided to ditch the idea of attempting a DIY move? Hiring movers is definitely the easiest and most convenient way to move. Whether locally or whether you are planning an interstate move and require the services of a long-distance moving company.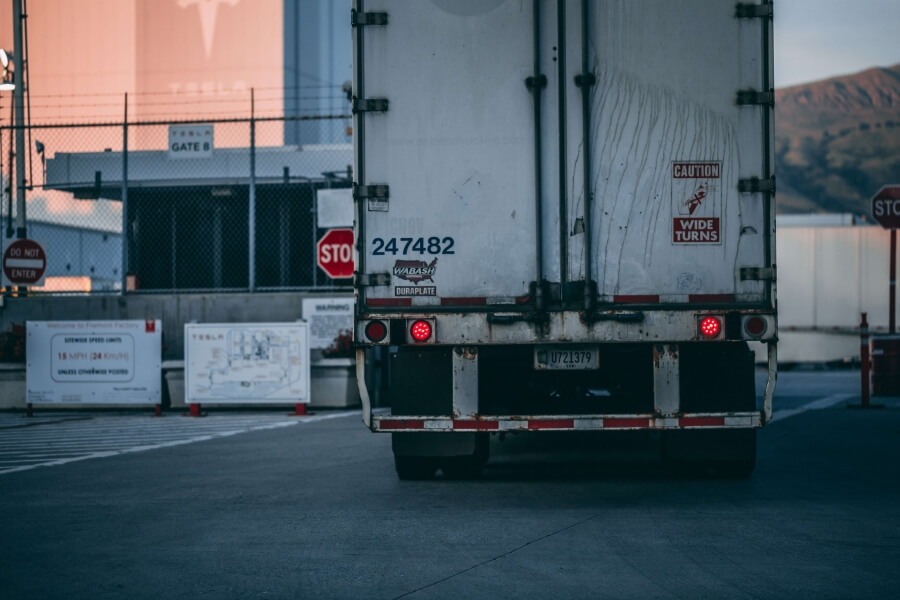 Hiring professional moving services will make your move easy and convenient. Not to mention, save you a lot of hassle. Beware of scams, overcharging, and any other clause/s that might turn your move into a nightmare. Luckily, there are various moving companies offering reputable and affordable services. Meaning you don't necessarily have to break the bank.
Here are 9 tips to help you choose the right moving company!
1. Inventory list – Important!
Any reputable moving company will take a thorough inventory of all your items to be moved! They should be able to give you an accurate moving estimation based on this inventory.
2. No shortcuts!
A moving estimator should do a thorough walk-through to ensure that all items are covered in the costing and that you are not left with any nasty surprises when it comes time to settle your bill! If the estimator rushes this process, you can be almost certain that some items will go unaccounted for.
3. Say 'no' to large deposit amounts!
Generally speaking, reputable movers don't ask for hefty deposits. Rather all bills are settled upon delivery. Paying in advance means you have little control over the duration of time it will take to receive your goods. Paying by credit card also protects you from fraudulent activity (worth keeping in mind).
4. Moving companies changing names is a red flag!
Unfortunately, some lesser moving companies might change their company name from time to time to avoid assessment by the Better Business Bureau. This is NOT ideal. You should ensure that your moving company has a registered office and adhere to all licensing and insurance requirements. If a company is trading under various names, you should regard this as a red flag!
5. References are a MUST!
You can start by asking friends and family for references on reputable moving companies. Alternatively, you can turn to associations such as the American Moving and Storage Association. Another option is to ask the company directly for references. Any reputable company won't have any issue giving you these references. If they do have a policy against that, perhaps continue your search for a moving company that ticks all your boxes.
TIP: Use online platforms to check the ratings of moving companies. And get reviews from people who have dealt with that particular company.
6. You can avoid packing costs…
Here is a cost-saving moving hack! Pack your belongings yourself. By paying your mover to pack your belongings, you may lose track of what belongings have been packed or still needs packing. You will also incur extra costs if you opt for the moving company to pack your belongings. This is a hack that can lower your moving costs. Additionally, no one will take care of your belongings the way you do.
7. Are you aware of the extra costs?
Are you moving out of a home with stairs or into a home with stairs? Is your apartment on the 11th floor? All these factors may incur extra costs and should most definitely be discussed with your mover. Perhaps there is a street that does not accommodate a big moving truck. These are all factors you should consider before accepting your moving quotation.
8. Steer clear of blank moving contracts
It goes without saying that you should never sign a blank contract. Before signing any moving contract with your moving company or moving broker. Make sure that all-important particulars are stated in writing.
This includes but is not limited to moving cost, moving insurance, extra fees, moving and delivery dates, and a full inventory list.
9. Reporting problems & claiming
General moving contracts allow you up to 9 months to report any moving-related complaints or file an insurance claim. It is advisable to check all your belongings as soon as possible after delivery. You are also able to file a moving fraud complaint.
Moving is tricky business, especially when dealing with a hot tub move, or a pool table pool. In fact, basic furniture transportation can be a nightmare. But with these incredible tips and sound advice – you are well on your way to becoming a professional mover – DIY style, however. Moving with pets or moving with plants requires careful planning and if you require specialized services, like moving piano services – it might be best to get the experts in!