Date: 12/02/2019
Reading time: 5 minutes
Share on
Moving day is one of the most challenging and stressful events in anyone's life especially when you're a pet owner. Pets are considered a part of the family and It is our responsibility to make it easier for them to adjust and move to a new environment. Big or small, they are fragile creatures that are easily affected by the changes in their surroundings. These changes can cause serious problems which is why it is essential to know what to do during the eventful day. Below are 10 guidelines to help you when moving with your precious pets.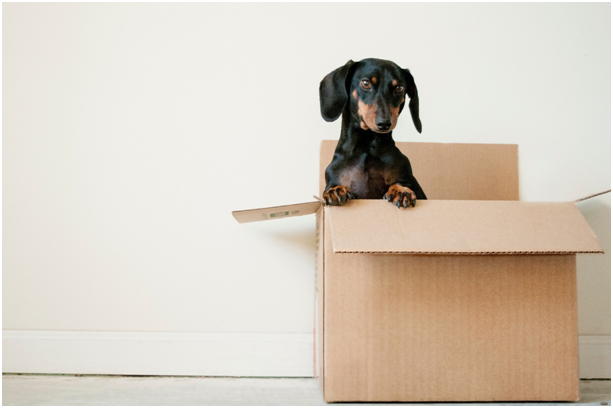 Contents:
Things to Consider
Pets are very special as they give joy and love to any household. Studies show that pets provide emotional and physical benefits to their owners which is why they needed to be treated with care and love. Moving to a new home is a big transformation for them therefore the more reason to plan for their well-being. Here are 10 tips to moving with a pet: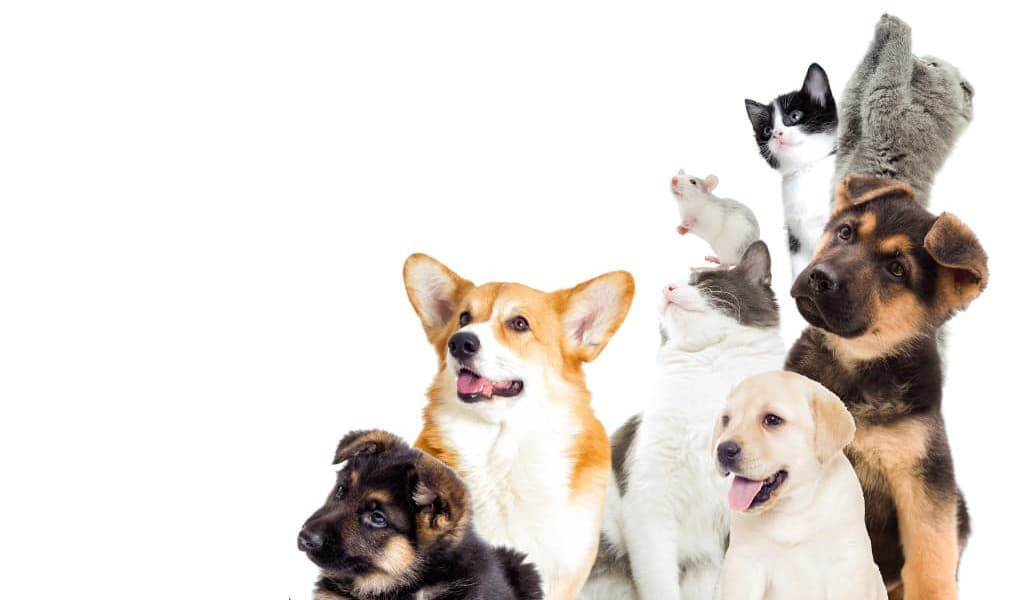 1. The Right Type of Neighborhood
It is essential to always ponder if your neighborhood is a pet-friendly environment for your furry companion. Check to see if there are any unfriendly or aggressive animals nearby or restricted areas for your pets. In addition, it would be great for your pets to have some space to walk or run around such as a yard or a nearby park for them to exercise or walk. It would be easier for them to adjust if they love the place as much as you do.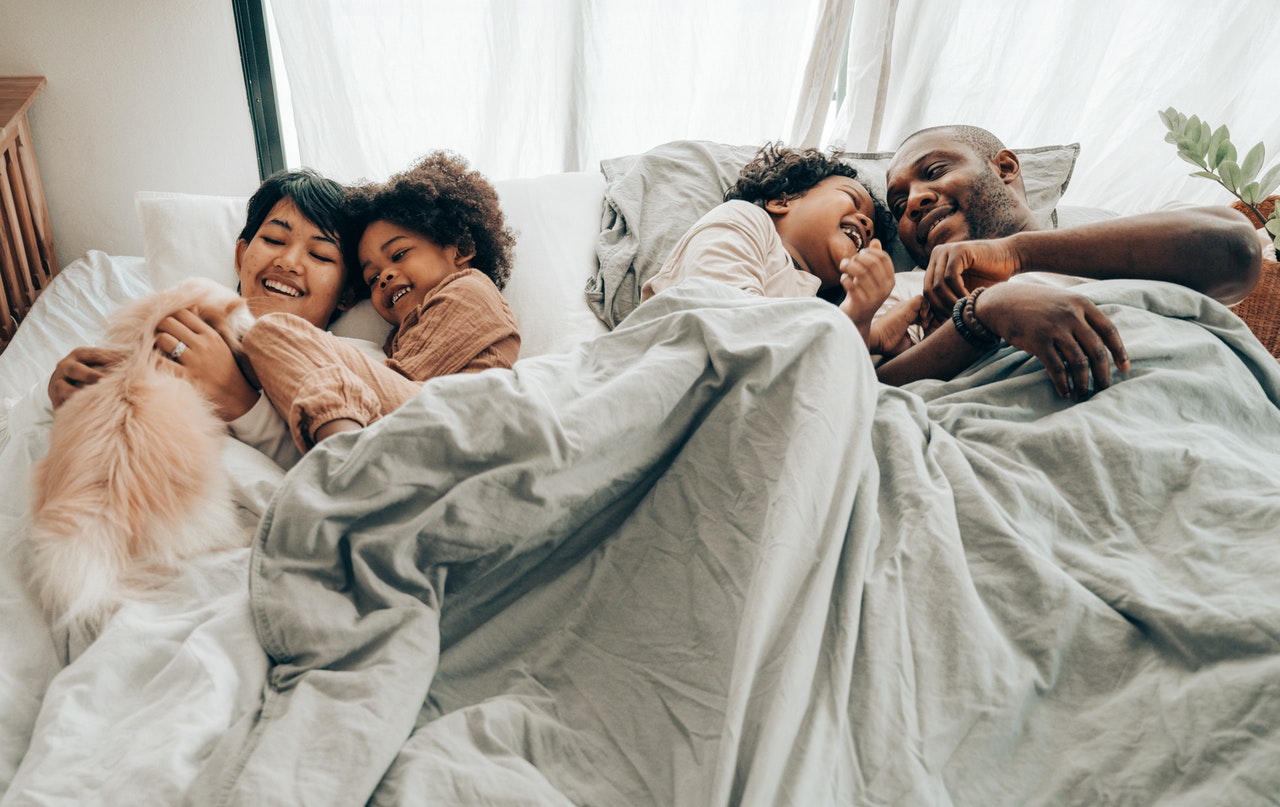 2. The Pet Laws and Regulation
This is one of the most important things to always keep in mind before you relocate to a new town or state. Always know and review the pet laws and regulations of the new area you're going to move into. This is to prevent any violations and be aware of what you need to follow when you're settled in your new home. Below are some guidelines you may do:
Research or find animal-related laws online about the city or state.
Check with the City Clerk's office about the law and ordinances you need to follow such as Leash Law, Zoning Law, and Limitations on the number of pets in the household.
Securing a permit for your pet if necessary.
Providing necessary paperwork for your pet like health records, certificates, etc.
3. Schedule a Visit to the Vet
Take your pet to the veterinarian to know if they are in their best condition when you take them with you to your new home. Inform them about it and ask for any recommendations they might know in the area. It is also important to ask for your pet's health records and medications for you to bring along when you transfer to a different city. Make sure to also have them visit a vet in your new neighborhood once you're settled in.
4. Place them in a Pet Carrier or Crates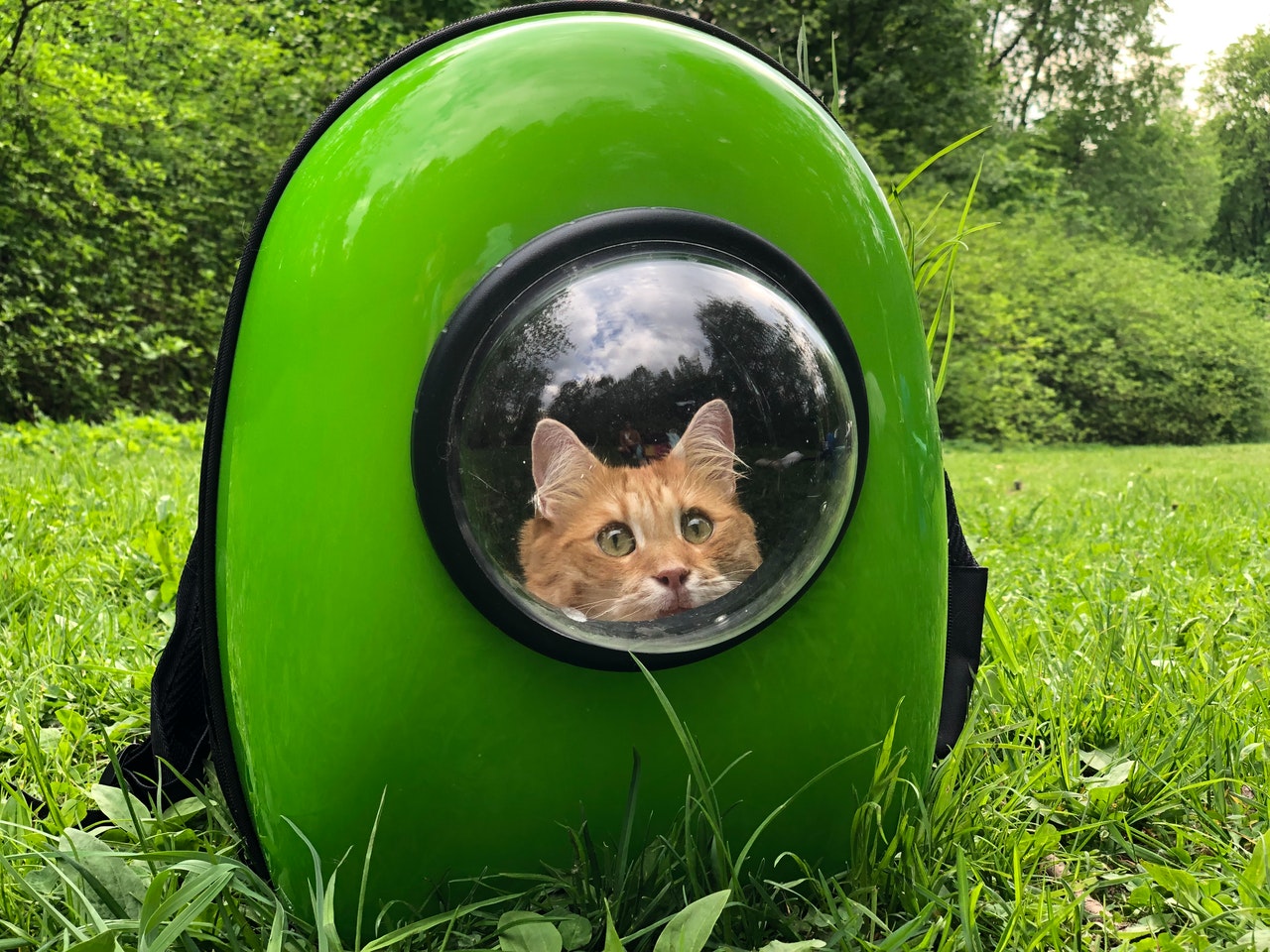 During your moving day, place your pets in carriers or special crates. This is advised by the ASPCA (American Society for the Prevention of Cruelty to Animals) as it would make your furry friends feel more comfortable and secure when you travel. Ensure that the carriers are big enough for them to stand up, lie down or turn around. Also, allow them to adjust to it prior to your moving date:
Gradually prepare them to their crates by placing their food and letting them eat inside with the door shut.
Letting your pets play inside by placing their favorite toys or treats inside.
Carry them around your house or bring them with you when you drive while they are inside their crates to make them feel accustomed to movement.
5. Updating your Pet's ID
Make sure to update your pets' collar by putting your latest address on it. This will help them to be found easily when they get lost. Ensure that the tag includes: pet's name, your name, recent address, and contact number.
6. Know your moving options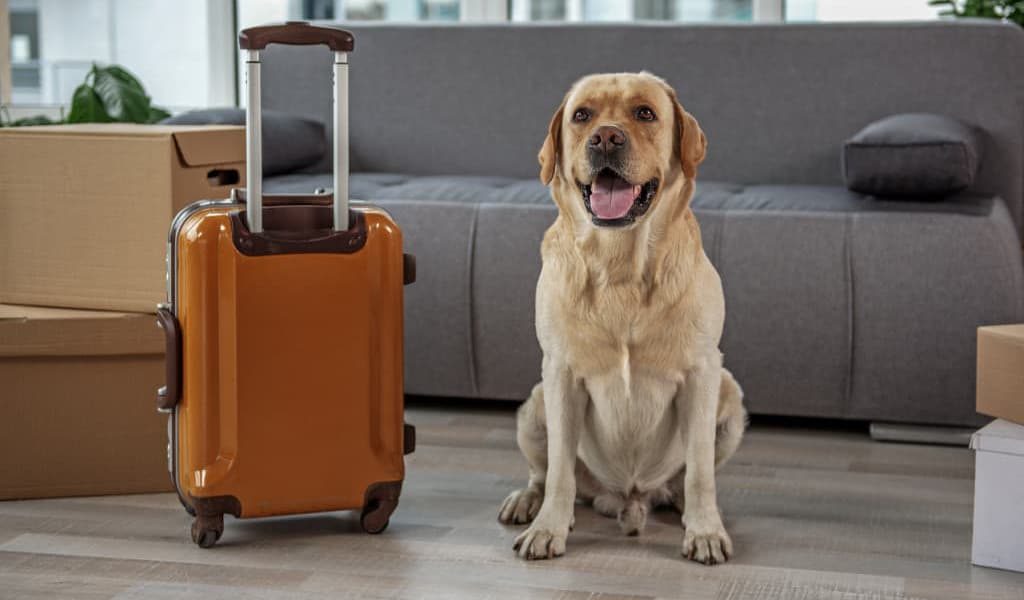 According to AMSA (American Moving & Storage Association), It is always important to consider what travel option you will choose when you relocate. You can also ask for help from moving companies or professional movers. Traveling far is a very stressful time for them so it's important to make them feel comfortable as much as possible. If you are:
Traveling by Car:

This is the most popular method for travelling as it is less stressful for your pet. Take them on short trips with you to familiarize them with riding in a car. Refrain from giving food or water to dogs before you leave to avoid motion sickness and feed them only once a day after the ride. Also, if your pet does suffer from motion sickness, ask your vet for medication to help ease the symptoms.

Traveling by Air:

For long-distance moving, traveling by air might be your only option. There are many things to consider when transferring requires you to travel by plane. Planning is very crucial not only to you but also to your pets as special travel arrangements may need to be done due to airline regulations. It is always wise to check your airline's policies about your pet. Some airlines allow small pets with carriers to be taken with you inside the cabin for a small fee while some only allow them on the cargo. Make sure to have their proper health records from their vets to ensure they are healthy enough to travel.
7. Set them Aside during Packing and Unpacking
To make it less traumatic and tense for them, place your pet in a quiet area or room. This is to help them keep away from all the stressful noise and movement of people and moving boxes. You may keep them in a quiet room in their carrier or kennel to help them feel comfortable during the busy day. Just make sure to check on them from time to time.
8. Know some Stress Indicators of your Pet
Stress is a very serious matter when it comes to your furry companions. It must not be taken lightly as it causes serious health problems to them and might even lead to death if not treated immediately. For example, pets might vomit, have diarrhea, have changes in eating behavior and many more when they are stressed during the car ride from Texas to New Mexico. Though some symptoms might go away, there are some that can develop into lifelong disorders. Here are some few stress indicators you need to be aware of:
Cowering
Heavy Panting (for dogs)
Loss of Appetite
Pacing
Trembling
9. Do Diligent Research on your Pets
Pets are not only limited to dogs and cats. There are a variety of pets you can have at homes such as fish, guinea pigs, birds, turtles, and many more. Big, small, or whatever their kind, they all have different ways to handle and care especially when it comes to moving. For example, fish are easily traumatized by movement and it might even be fatal for them. To prevent this, you may fill their bags with their old tank water and ensure that the trip is as short as possible. This is why it is important to do your research and planning to know what to do.
10. Allow them to Adjust
Lastly, after you have settled in with everything around your home. Make sure to allow your pet to adjust to their new surroundings. Allow them to explore and walk around to help them feel more comfortable. Place their food, water, and toys near and make sure to examine and inspect for any odd behavior.