Date: 01/07/2020
Reading time: 13 minutes
Share on
Relocating is not something that many people envision for their foreseeable future. But new opportunities arise and bring forth circumstances that may have never been planned for before. But do not allow all the excitement and unknown to make you anxious – moving to The Lone Star State is not as difficult as you think!
After some research on the best schools, employment opportunities, living costs, and some fun-things-to-do, you will feel a lot better about moving to a new state.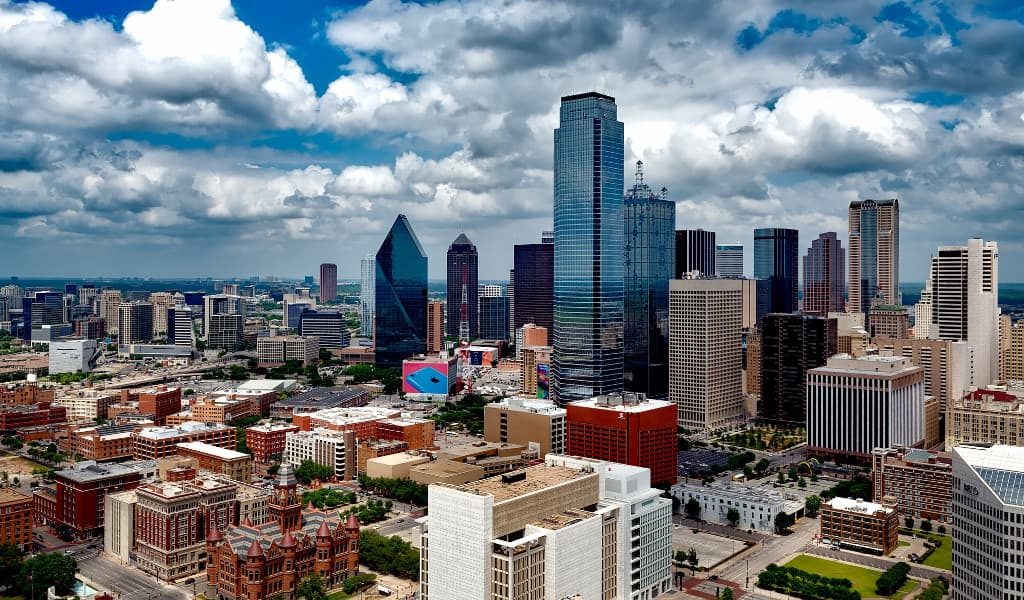 Known for their live music, delicious barbeques and toasty weather – Texas offers an array of exciting cultural, historical and natural wonders that will leave you awestruck. But before you make the arrangements for your relocation, there are some things that you should know to help you become acquainted with your future home state.
Contents:
Getting to know Texas
Relocating is a massive decision, so it is only natural to experience some anxiety. Texas offers a unique lifestyle and culture that is different from that of other states in the US.
If you find yourself wondering if you are making the right choice then perhaps it is time to weigh out the pros and cons before moving to Texas.
| | |
| --- | --- |
| Pros | Details |
| Plenty of room | Even though Texas has the second largest population in the US, there is still plenty of room for relocators because of the size of the state. |
| Weather that you will love | If the rain is not for you than Texas is the perfect state. Most of the year Texas boasts hot and sunny weather. |
| Happy residents | A national poll indicates that Texans love their state and believe that it is the best state to live in. |
| Save on tax | Texas does not charge personal income tax and has a lower tax burden than other states in the US. |
| Get more for your money | Texas has a lower standard of living when compared to most of the other states. This means that you will be able to spread your money further than what you are used to. |
| Plenty of work | One of the main reasons for relocation to Texas is employment. The economy in Texas is diverse. |
| Keep your assets safe | The asset protection laws in Texas are very strict and protect most of your assets from creditors. |
| | |
| --- | --- |
| Cons | Details |
| Hurricanes | Hurricane scares exist for about six months of the year in Texas. Your home will also require additional insurance. |
| Constant heat waves | The Texan humidity and heat can be difficult to get used to especially if you are relocating from a rainy state. |
| Major traffic jams | With the high influx of relocators, some Texas cities have become quite congested. The nearer you get to the city centers, the more crowded it becomes. |
| Higher crime rates | Crime rates have been a steady increase in Texas since 2015. Fortunately, the crime is higher in the cities, so it is still possible to live in a nearby neighboring town that is safer. |
| Healthcare woes | Current healthcare statistics reveal that the elderly or those with existing health issues are more at risk than the young and healthy. |
| Tough neighbors | Many of the smaller towns find it difficult to accept newcomers into their midst. Some of them also carry some strong ideals that may be difficult to contest. |
| Property taxes | While Texans are not paying income tax, property tax is the fifth-highest figure in the US. |
Living the life of a Texan
The demographics of each state are different, but the difference might be relevant to your career or even just your interests.
The most recent census statistics revealed that the Texas population is currently 29.09 million. This indicates a population increase of 1.32% from 2018. Of these 29.09 million, 50.4% are females and 49.6% are male with an average age of 34.2 across the state.
Even though Texas is the second most populated state, there are 105.2 people per square mile ranking the state 26th in the country for population congestion.
The current religious and racial statistics for 2019 are as follows:
| | |
| --- | --- |
| Religion | Population Percentage |
| Christian Faiths | 77% |
| Atheism | 18% |
| Non-Christian Religions | 4% |
| Race | Population Percentage |
| White | 74.32% |
| African American | 11.99% |
| Other Races | 5.76% |
| Asian | 4.51% |
| Native American | 0.48% |
| Native Hawaiian or Islander | 0.09% |
The top-ranked cities to live in Texas
Every city has its attractions, lifestyle, and vibe that draws people to it. It is best to find the city that is most suited to your needs and preferences. Here is a list of some of the top-ranked cities in Texas that you should take into consideration.
San Antonio
As one of the oldest cities in Texas, San Antonio is home to a variety of important landmarks. One of such historical landmarks includes the fight for independence from Mexico.
The unique mixture of Spanish, German and Mexican architectural styles can be experienced from The River Walk. Also called 'Paseo del Río', this 15-mile river is between an array of museums, hotels, stores, and restaurants.
If you prefer a walk into the supernatural, the Alamo City Ghost Tour will recount the tales of murders, executions, and deaths that occurred in the streets and alleys of downtown San Antonio.
Houston
Also referred to as 'Space City', Houston has more to offer than just space museums and exhibits. There are also stunning art galleries, Broadway shows, and excellent brunch restaurants among others.
Houston is home to the Space Center which is one of the finest interstellar museums on the planet. Here you can see a 747 airplane with a replica of the space shuttle 'Independence' above it. Not only can you tour the flight decks and living quarters, but you can also learn a thing or two from the educational programs.
Since 1923, the Miller Outdoor Theatre in Hermann Park has been hosting theatre productions. See everything from symphonies to drama productions for free!
Austin
Austin is best known for its energetic atmosphere across the nightlife scene. With a vast number of festivals, live music, and food trucks there is no shortage of entertainment in this city.
The Broken Spoke dancehall is a dive bar offering a classic Texan dance experience. For over fifty years, Texans and tourists have been enjoying the live music, beer and chicken-fried steak that the Broken Spoke has to offer.
The best place to cool off from the Austin heat is none other than the Barton Springs located in Zilker Park. This three-acre pool is filled by natural springs and maintains an average temperature of 68 degrees Fahrenheit throughout the year.
Dallas
Dallas currently offers the highest relocation and job creation rates in the US thanks to the rapid housing construction in the city. But this city is not all about work: there are plenty of unique attractions to visit.
The Medieval Times Dinner & Tournament offers up to 1000 guests an authentic medieval experience with its live jousting tournament and a four-course meal. Witness horsemanship that you have never seen before!
Take the family for a sunny day out to the Dallas Zoo. The Dallas Zoo is the largest in Texas and is home to many rare or endangered animals.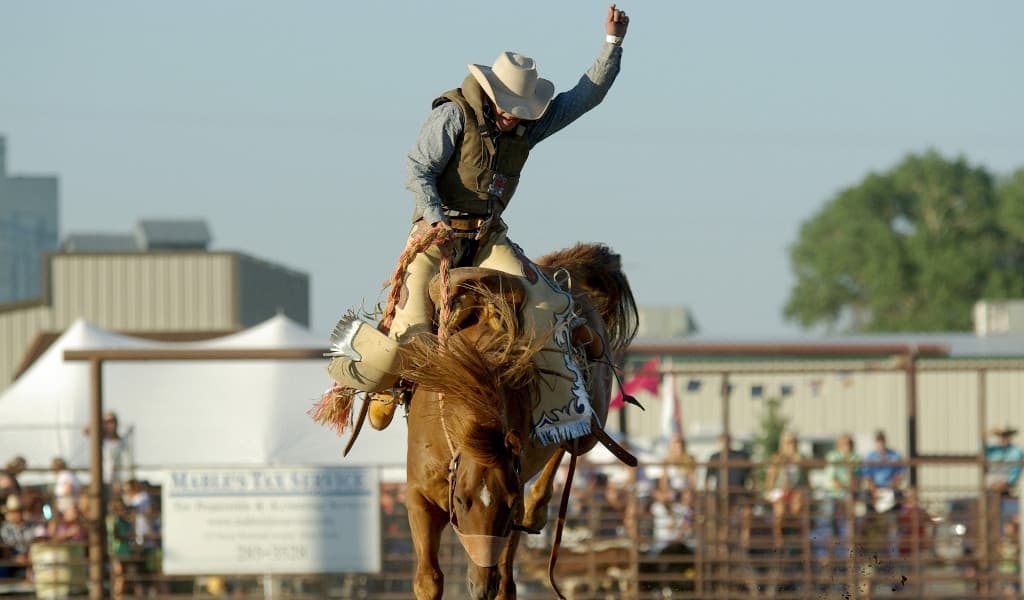 Fort Worth
Fort Worth boasts eleven different entertainment districts each offering their unique amenities. From NASCAR racing to rodeos and charming boutiques, Fort Worth has something for everyone.
The Urban Air Adventure Park is the perfect place for adrenaline junkies. Scour climbing walls, take part in indoor skydiving or even take an American ninja warrior course!
If you are looking for an authentic western experience, then the Stockyards Championship Rodeo is the place to go. Not only is it the only year-round rodeo in the world, but it is also the world's first indoor rodeo park.
Travel back in time
If all the adrenaline and excitement is getting a bit too much to handle, it can be a good time to take a step back and visit some of the art and historical buildings in Texas.
Humorous facts and laws in Texas
Everything about Texas is unique: its culture, lifestyle, and history. But sometimes state laws and facts can be quite interesting and strange. Some of these might be excellent conversation starters when getting to know some new people once you relocate!
Fun facts about Texas
The Wool State: Texas is the biggest producer of wool in the country.
Home of Dr. Pepper: the secret recipe for Dr. Pepper was founded in Texas and the formula is now hidden in two banks in Dallas.
"What's Up, Doc?": Tex Avery, a graduate from North Dallas High School, is the animator behind the famous Bugs Bunny catchphrase.
Power to Us: Texas has a power grid that is separate from the rest of the US. During WWII the government wanted to ensure that the Texan factories were able to sustain themselves.
The Worst Natural Disaster: The Great Galveston Hurricane (1900) claimed between 6,000 and 12,000 lives making it the worst hurricane in Texas history.
Free Television: after the residents of Clark agreed to change the name of their town to DISH they got free basic television and DVRs for ten years.
Strange state laws in Texas
Cleaning a public building with a feather duster in Clarendon is prohibited.
Walking barefoot in Texas requires a $5 permit.
Texas law forbids the sale of your eyes.
The Britannica encyclopedias are banned in Texas because they contain a recipe for homemade beer.
Buffalos are not allowed to be shot from the second floor of a hotel.
The wonders of Texan nature
Texas is known for its hot weather and humidity. While the summers are hot, winters can be expected to be cool to mild.
Temperatures recorded during November (2019) in Houston revealed an average low temperature of 52 degrees Fahrenheit and an average high of 71 degrees Fahrenheit. Rainfall for the year totaled at 45.28 inches and 106 days with precipitation but no recorded snowfall. Houston experiences an average of 2633 hours of sunshine annually.
Even though the weather is generally pleasant the temperatures can be extreme and bring rise to weather anomalies. It is best to check the weather statistics before choosing the town you wish to relocate to.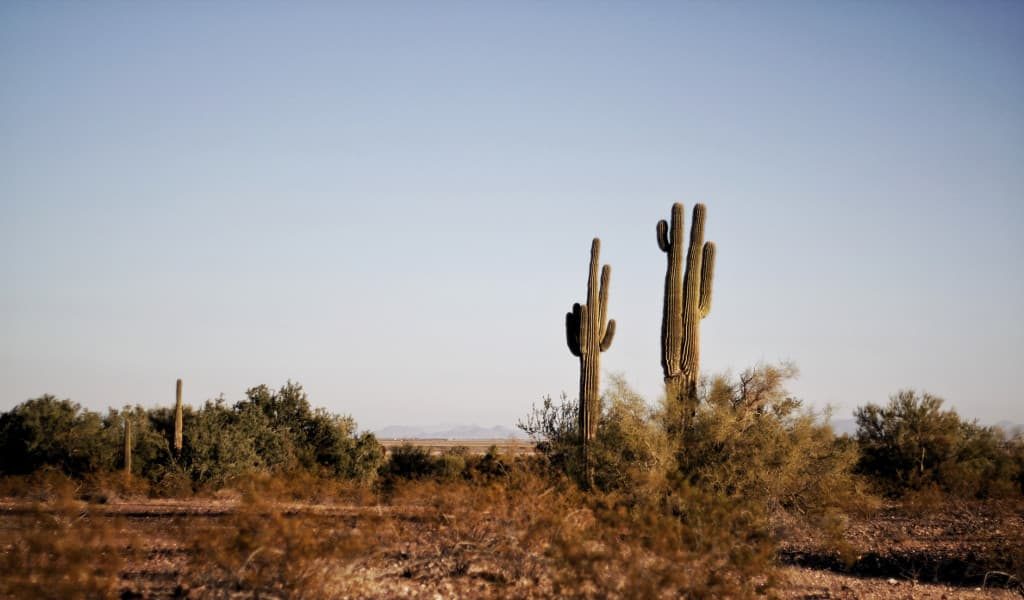 It is time to venture out
While Texas has plenty to experience in the entertainment and history department, sometimes a breath of fresh air is what is needed the most. With desert plains, majestic rivers, and rugged landscape, Texas has stunning natural wonders to offer to its visitors.
Palo Duro Canyon: the caverns in this canyon were formed by the waters of the Red River and can be found by following the Caprock Escarpment.
Big Thicket National Preserve: referred to as "America's Ark", this forest land offers unique biodiversity that is found in the Piney Woods area.
Jacob's Well: with a width of 12 feet and a depth of 30 feet, this natural spring in Wimberley is popular for swimmers and divers.
Hamilton Pool Preserve: the shade provided by the canopy of the naturally formed cavern and surrounding cypress trees makes the Hamilton Pool Preserve a popular place to cool off.
Enchanted Rock State Natural Area: this landmark as of 1970 is home to the largest naturally occurring pink granite rock in the US.
Cado Lake: as the only natural lake in Texas, these marshlands are popular for kayaking, canoeing, and fishing.
Natural disasters in Texas
Texas is ranked first in the US for many different types of natural disasters like wildfires, tornadoes, floods, sinkholes, droughts and hail storms to name a few.
The combination of masses of air traveling across the Texas flats, moist air blocked by the Rocky Mountains and moisture from the Gulf of Mexico, all contribute to extreme weather disasters like droughts, heat waves, hurricanes, and tornados.
Every county mayor and judge are responsible for warning and preparing citizens for potential disasters that can occur. These preparations include emergency training, drills and public education about hazards among others. The Office of the Texas Governor provides all the necessary information a Texan would need on disaster management.
Costs involved with moving to Texas
Whether you are moving from across the US or a state right next door to Texas one thing does not change: moving is not cheap or easy. The price that you will need to pay will greatly depend on how many possessions you have and the distance that the movers will need to travel to get to your new home in Texas.
Here are a few approximate relocation costs to give you an idea of what you can expect for your move to Texas:
New York to Texas = $4,000
Los Angeles to Texas = $3,300
Chicago to Texas = $2,900
Atlanta to Texas = $2,940
Washington to Texas = $2,860
Miami to Texas = $3,680
Is it better to rent or buy?
Even though you have done research you can never quite decide on which town to live in without staying there yourself. Every town offers something different and the best way to decide if you are going to be happy there is to rent before buying.
The worst thing that can happen is purchasing a home in a town that your family is not happy in and then you are stuck with a mortgage. Renting before purchasing is the best way to get a feel for a city without making a permanent choice.
According to the latest housing statistics in Texas, currently, 70.2% of homes in Texas are valued at $247,000 or less with a median value of $166,374 where renters can expect to pay an average of $731 to $1,049 per month.
The table below lists the average cost of homes and rentals in a few Texan cities:
| | | |
| --- | --- | --- |
| City Name | Average Home Cost | Average Rental Cost Monthly |
| Houston | $160,190 | $1,200 |
| San Antonio | $148,636 | $1,228 |
| Dallas | $186,829 | $1,223 |
| Austin | $322,291 | $1,531 |
| Fort Worth | $179,824 | $1,308 |
The cost of living in Texas
The cost of living plays a large deciding factor in relocation. If you cannot afford to live comfortably in the state you are planning to move to then the move is not worth it. Before you decide to move to Texas it is vital to research the cost of living in the state.
The best way to determine the average cost of living in a state is by using the Economic Policy Institute's family budget calculator. The calculator takes into consideration the size of your family and a variety of essential expenses to determine an approximate annual cost of living. These essential expenses include taxes, food, child care, and healthcare.
A family of two adults and two children living in Houston can expect an average annual cost of living of $74,718 and a monthly cost of $6,226. Where a family of the same size living in San Antonio will have an annual cost of living $72,291 and a monthly cost of $6,024.
Do what is best for your family
When you relocate to a new state you need to know which cities offer the best healthcare and educational facilities for your children so that you can relocate to the city with the best prospects.
Education is a top priority
It is only natural that you want your children to attend the best schools right from elementary level to have access to the best opportunities that they can. Texas offers a wide variety of prestigious schools and universities that will provide your child with the right path to pursue.
Top ranking elementary, middle and high schools in Texas:
Top ranking universities in Texas: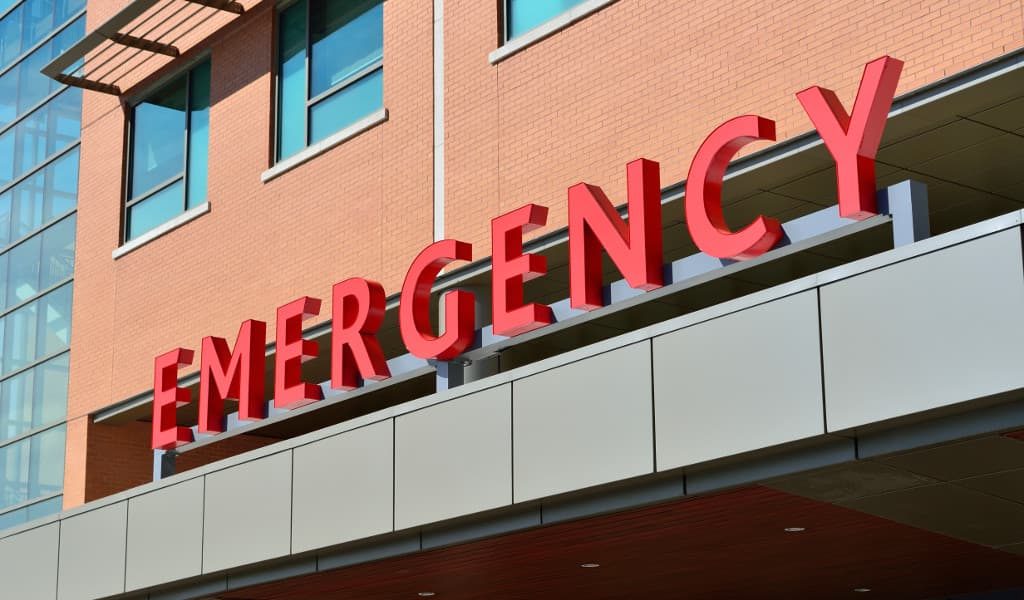 Healthcare in Texas
There are many things in life that you should not settle for second-rate and healthcare is one of them. Unfortunately, good healthcare does not come at a low cost and Texas has the highest hospital bills in the US.
Texas has the highest percentage (19%) of uninsured citizens in the US that are under the age of 65. The high medical and hospital costs that Texans face often result in them forgoing medical attention or getting stuck with hefty bills that they simply cannot pay.
However, the state does work in partnership with the federal government and a variety of non-profit organizations to assist the uninsured and low-income citizens by providing free or low-cost medical care. The services include free prescription medication, childcare, and cancer treatment.
If a family member has a health condition or falls ill you want to know that the healthcare facilities in your area are capable of dealing with a situation. This list is a good place to start your search for the best healthcare in Texas:
How safe is my family?
Wherever you go crime is inevitably going to follow. But it is good to know what areas you should avoid. Before moving to a town in Texas it would be useful to research the current crime rates or get into contact with local law enforcement to hear about the current crime statistics.
The 2019 crime rate in Texas has dropped by 9.41% when compared to the national crime rate in the US. The most recent crime statistics for Texas revealed that a total of 849,566 crimes occurred of which 124,238 were violent crimes and 725,328 were property-related. The chances of becoming a victim of violent crime in Texas are 1 in 228 with a crime per square mile rating of 29.
Finding a job in Texas
Finding a job has become more difficult in recent years than in the past and often families need to relocate to a new area where employment is most accessible.
Texas has a low unemployment rate of only 3.4% as measured in October 2019. Texas created more than 200,000 jobs since 2018 alone and a job growth rate of 2.8%, making Texas the leader in job creation in the US.
Finding a job in Texas becomes a lot simpler when you know where to look. The Bureau of Labor Statistics in Texas released the State Occupational Employment and Wage Estimatesfor each industry in Texas making this the ideal site to start your search for a new job.
As of 2018, the Texas economy is the second-largest in the US with a gross state product of $1.8 trillion. Texas is a manufacturing powerhouse and is ranked first for its growth prospects. Texas remains the best state to start a business in and it is no wonder with 102 of the 1,000 largest public and private companies being in Texas.
The current best industries to become involved in Texas are:
Trade, Transportation and Utility Industry
Business Industry
Education and Health Industry
Leisure and Hospitality Industry
Manufacturing Industry
Finding employment on your own can be quite taxing in general but if you add the added stress of relocation it can be near impossible. Luckily a recruitment agency can help you to find the ideal job in Texas.
Commuting in Texas
Even though Texas has a high population, traffic is not as big of a problem simply because of the mere size of the state. Dallas is ranked 21st in traffic congestion when compared to other states with commuters losing approximately 76 hours per year in traffic.
Unfortunately, no state is free from road accidents and Texas has the most road and traffic fatalities in the US. In 2018, 626,952 recorded accidents were resulting in 3,694 fatalities and 255,457 injuries. Since 2010 accident deaths have increased by 19%.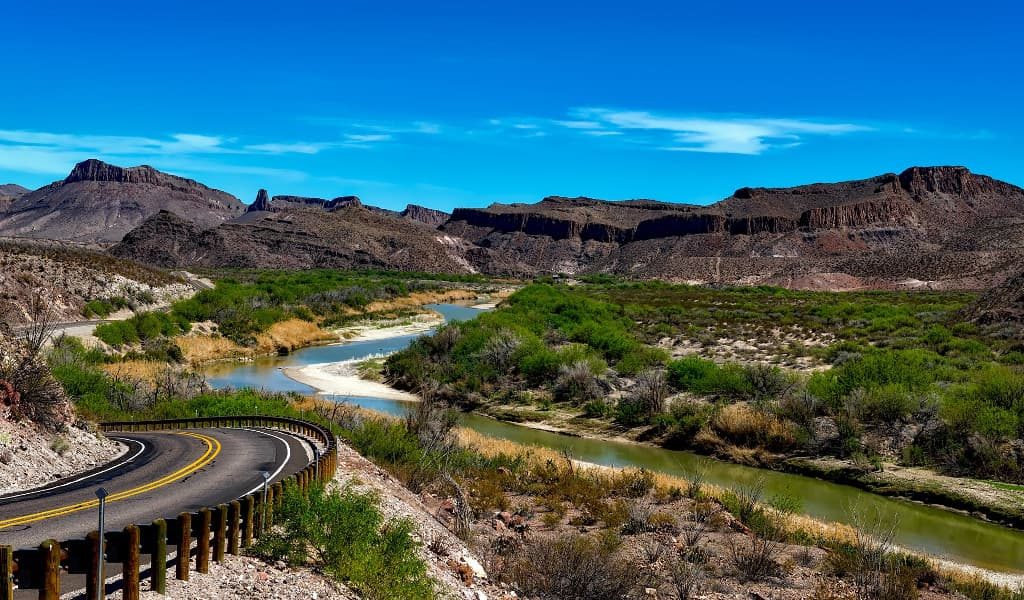 Some areas are more congested and dangerous than others and should be avoided where possible. According to traffic statistics, Houston has the worst traffic congestion in Texas. When relocating these are the areas that you should be wary of:
The I-35: 290 fatalities occurred between 2010 and 2014 on this 400-mile strip mostly due to road construction.
The I-45: with 115 fatalities occurring in 2015 alone, the I-45 has been ranked as the most dangerous interstate in the US.
The 85 MPH Highway: Highway 130 is the quickest route between San Antonio and Austin it is one of the most dangerous because of the speed at which commuters are allowed to drive.
Public transportation is popular in Texas but is only readily available in the major cities. A typical one-way commute will take approximately 26 minutes in Texas adding up to 4.35 hours per week. Public transportation can greatly reduce these times. Here are some of the options commuters have:
| | |
| --- | --- |
| Public Transport Type | Cost |
| Bus | $1.25 per trip. |
| Light-rail System | $1.25 per trip. |
| Amtrak | $3.50 to $358 depending on the distance traveled. |
| Streetcar | $2.50 per trip or $6.00 per day pass. |
| Taxi | $2.75 per 1/11 mile and $0.20 per additional 1/11 mile. |
| Uber | $0.35 per minute for Uber X and $0.50 per minute for Uber XL. |
| Lyft | $0.90 initial cost and $0.90 per mile for standard Lyft and $1.50 initial cost and $1.50 per mile for Lyft Plus. |
| Biking | $3 per 30 minutes or $13 for a monthly membership. |
When you move to any state you will be required to get your new state driving license and re-register on that state's voting roll.
The first thing you will need to do is get your vehicle registered and inspected – this has a 30 day grace period. To register the vehicle you will need to bring along insurance information and proof of ownership.
If you are a new resident to Texas you have up to 90 days to apply for a state license. The new license application can be completed by visiting the Department of Public Safety.
When you visit the DPS you will need proof of identity, social security number and proof of Texas residency. You will also need your vehicle registration papers and your out-of-state license. It is that simple!
Re-registering to vote is just as easy! All you need to do is complete the online application, print it out, sign it and mail the completed document to the voter registrar in your county.
Is moving to Texas worth it?
The Lone Star state is filled with a rich history and flavourful cultural background: with an array of museums, galleries, rodeos, and restaurants to visit there is no shortage of entertainment. Employment and education prospects are also aplenty in this sunny state.
While traffic and crime are not as serious concern in Texas as what it is in other states, healthcare has proven to be an issue. But if you can look past the negatives and focus on the cheap rentals, low housing costs and vibrant people Texas can make for an excellent home state.
No state is perfect but Texas could provide you with the perfect opportunities you need to flourish as an individual or as a family. Relocating to Texas might not have been part of your plan, but it can be that necessary step you need to take towards a prosperous future.
Bottom-line
Whether you are relocating to a new home or moving your business, there are a variety of professional moving companies that can assist you with your move and answer your questions your questions about moving costs, moving estimates, discounts for seniors or moving insurances. .
Even if you are moving to a new state, a long-distance mover or office mover can provide you with the ideal solution to your moving predicament.
Possessions come in all shapes and sizes and some are more difficult to move than others. Do not even think about getting rid of that piano – these packers and movers have the skills and knowledge to move anything and everything.
From piano movers, art movers, pool table movers, and even hot tub movers you can get all your possessions from A to B without a concern.
Also take a look at our updated downloadable moving checklist to make your relocation as easy as possible!