Date: 02/22/2020
Reading time: 15 minutes
Share on
The decision to relocate comes with an array of concerns and factors that need to be taken into consideration before the move can be finalized. Whether you are planning for a local in-state relocation or a large-scale inter-state relocation, the planning process remains similar.
When you begin your moving estimate cost calculations you will soon realize that certain costs are more apparent than others. The cost of the movers, for example, is a cost that you expect to budget for. However, there are multiple unforeseen moving expenses involved in relocating and this is one of the facets we plan to touch on.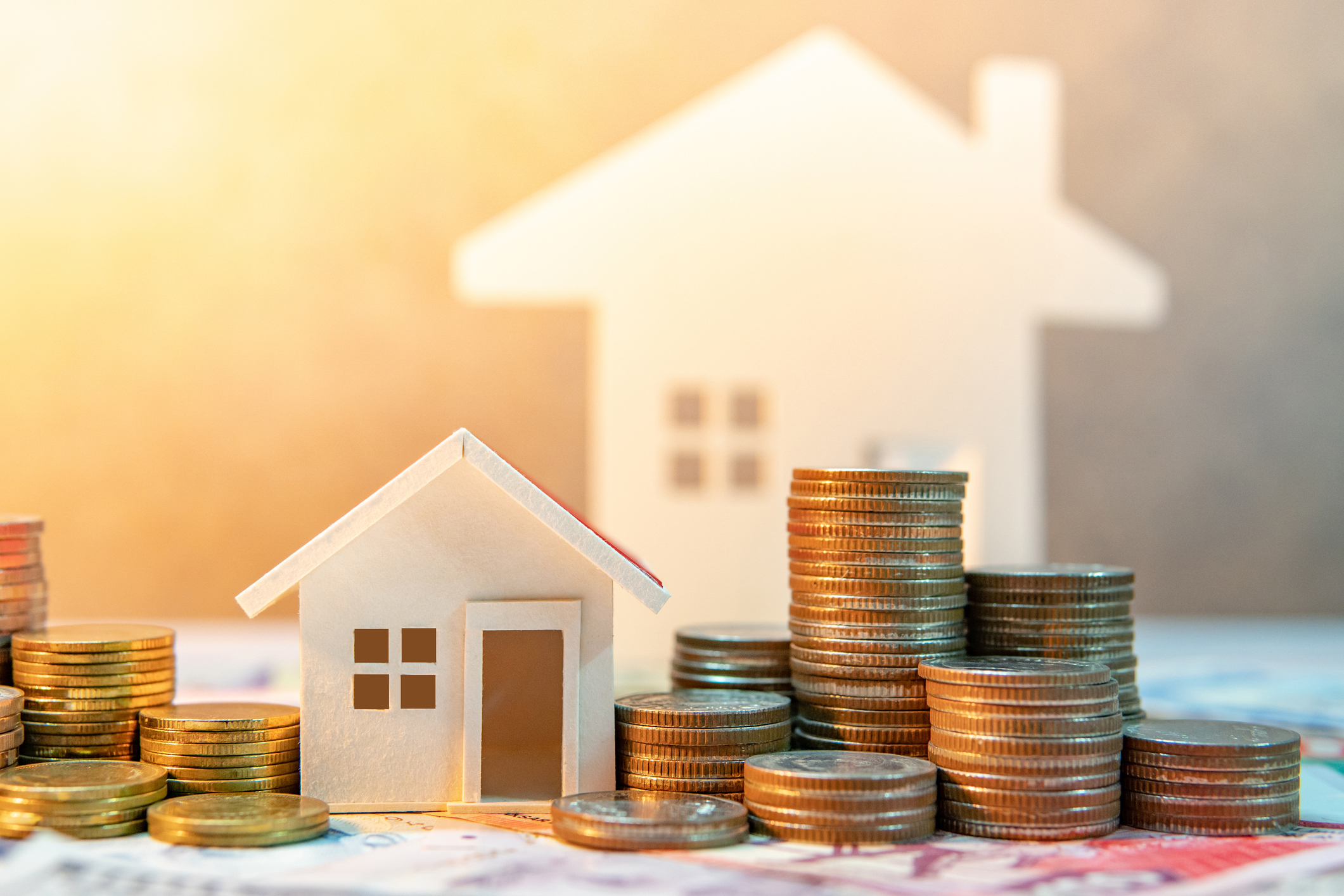 This guide will assist you to determine the moving costs that influence the relocation process; everything from movers to packing, vehicle transportation to choosing the correct moving estimation options – all in an attempt to make an accurate moving cost estimate.
Whether you are planning to hire a full-service moving company to handle the move, or you decide to take the DIY approach, it is important to be aware of all the relocation costs involved in the process to ensure that you are able to correctly budget for the considerable feat.
Contents:
Local Vs Long-Distance Move
Whether you are preparing for a local or long-distance move, it is vital to obtain a moving cost evaluation. The size of your home, number of possessions, and distance that the movers will need to transport your belongings overall influence the final cost estimate.
Before making a final decision, it is wise to compare the moving estimate cost of at least four different moving companies.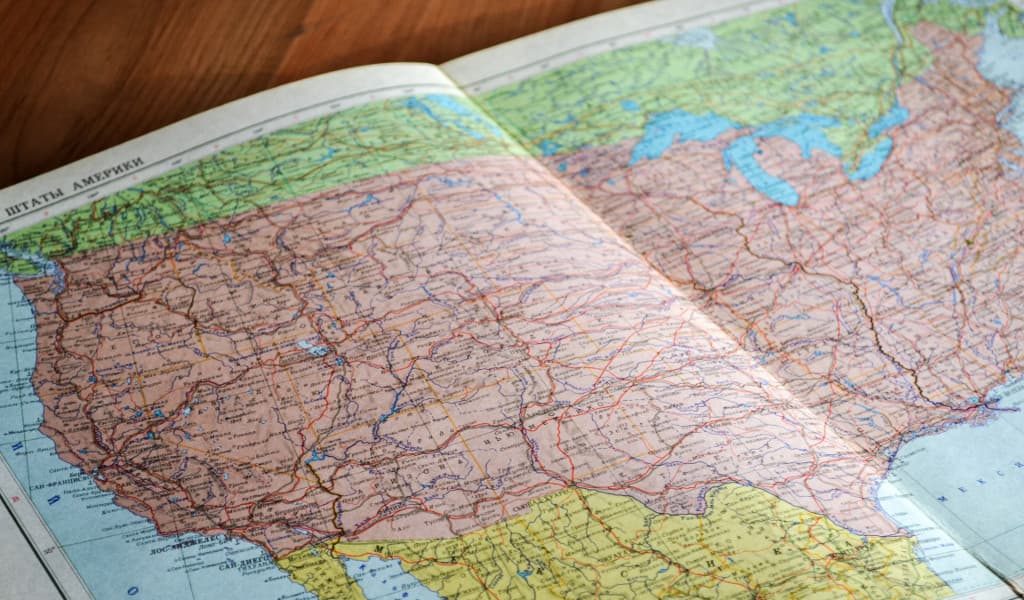 The cost of moving local
Local movers will help you relocated within the same state, usually up to 150 miles. They calculate their costs differently from long-distance movers; local movers determine their cost estimation based on an hourly rate and the cost of the moving truck.
The local moving costs incurred are highly dependent on the city and state where you are relocating. The hourly rate the local movers charge applies to the packing and loading of boxes and household items too and the transportation of the belongings to your new home.
Local movers charge an approximate fee of $90 and $120 per hour, including the cost of the moving truck, and $60 to $80 per hour for labor only. The size of your move also plays a large influencing factor on the moving costs estimate you receive – the longer the movers take, the higher the cost will be.
The average charge per hour per mover worker is $25; with this and the latter in mind, the approximate cost of moving for a varying size home is as follows: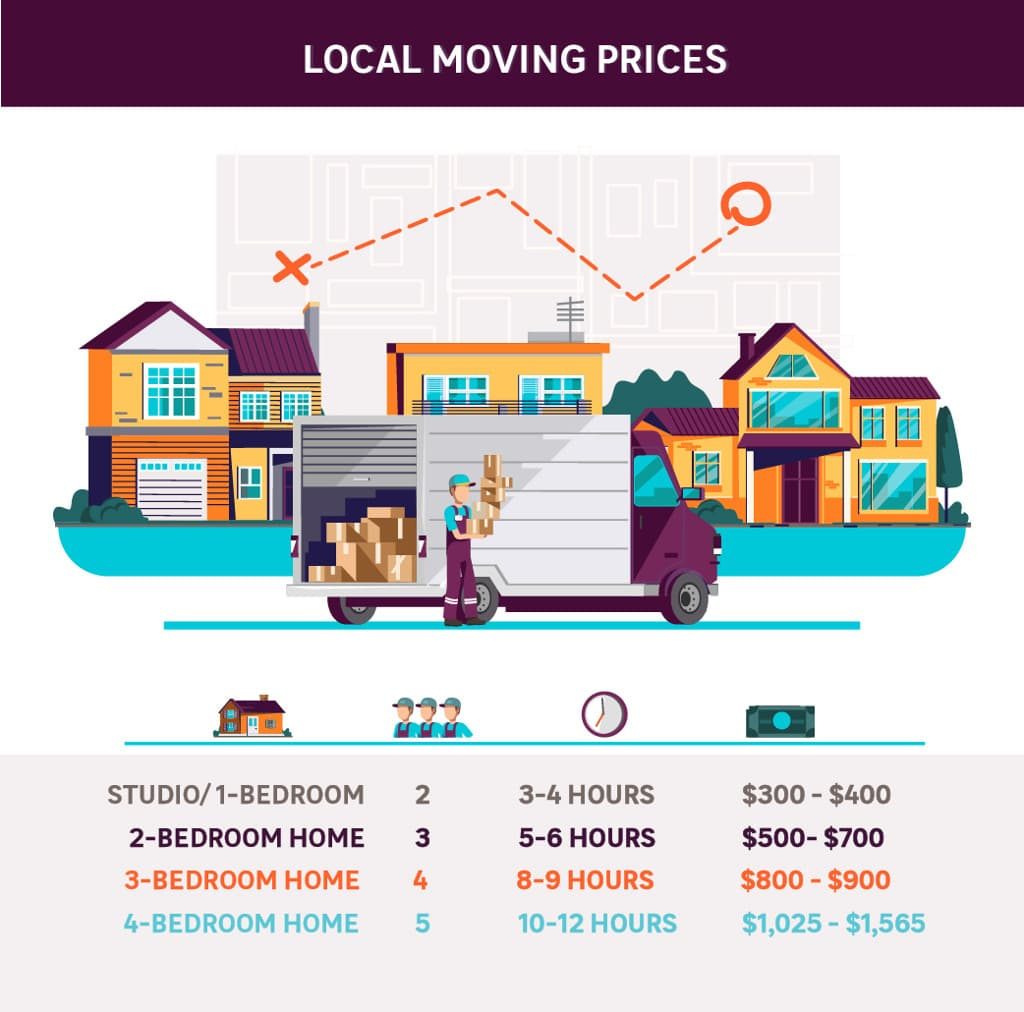 | | | | |
| --- | --- | --- | --- |
| Home/Apartment Size | Number of Movers | Hours taken to Move | Approximate Cost of Relocation |
| Studio Apartment | 2 | 3-4 hours | $300 – $400 |
| 2-Bedroom Home | 3 | 5-6 hours | $500 – $700 |
| 3-Bedroom Home | 4 | 8-9 hours | $800 – $900 |
| 4-Bedroom Home | 5 | 10-12 hours | $1,025 – $1,565 |
Paying for a long-distance move
If you are relocating to a different state, you will need to look for a long-distance mover to assist you. While local movers calculate moving estimates based on an hourly rate, long-distance movers determine the moving estimate cost based on the weight or cubic foot count of the possessions and then the distance over which the possessions will be transported.
While long-distance movers charge an approximate fee of $0.70 per single pound of goods transported over 1,000 miles, it is difficult to provide a moving cost estimate as there are various moving influencers that can drastically alter the final price.
The best way to obtain an accurate estimation is to arrange for an in-house moving estimate wherein a representative of the moving company visits your home and provides an accurate evaluated cost estimation.
The following examples will provide an approximate moving estimate cost for long-distance movers based on the number of bedrooms and total weight of the belongings to be transported over 1,000 miles.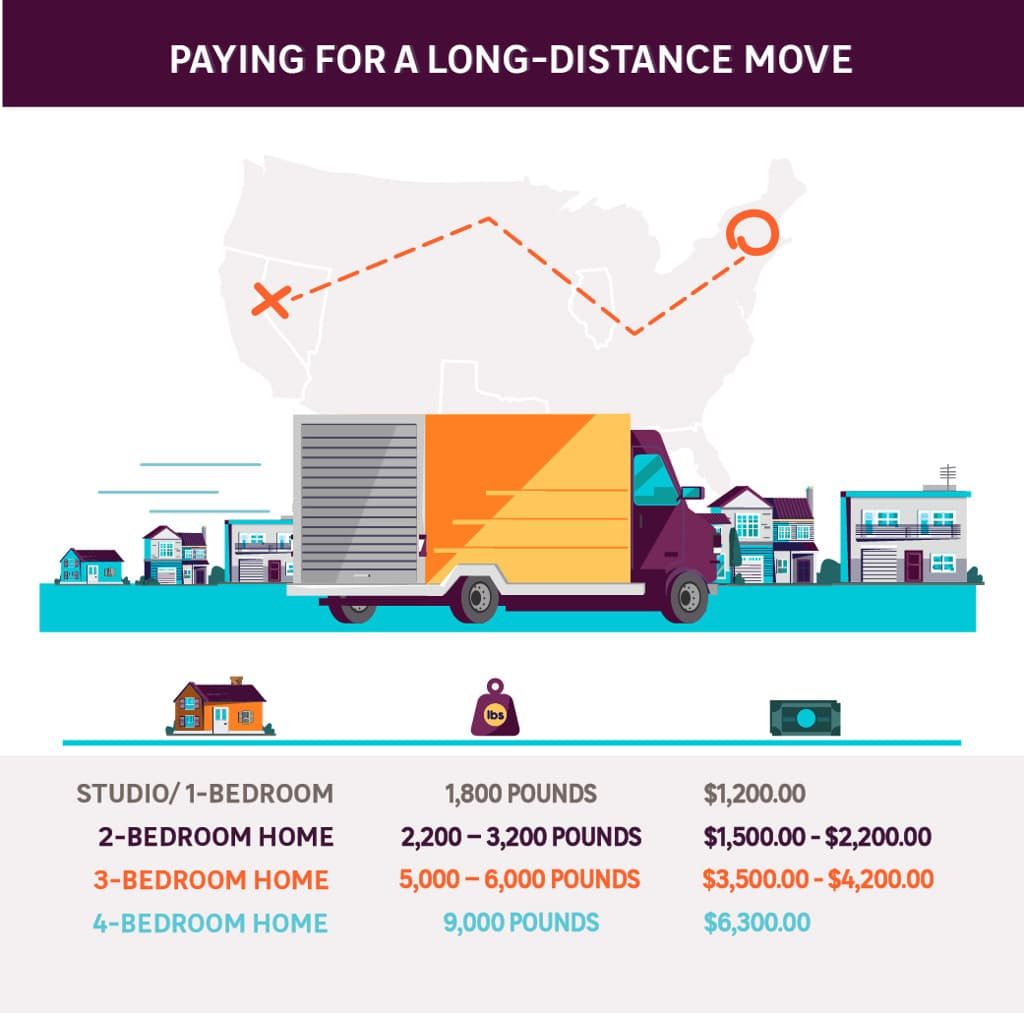 | | | |
| --- | --- | --- |
| Home/Apartment Size | Weight of Belongings | Approximate Cost of Relocation |
| Studio Apartment | 1,800 pounds | $1,200.00 |
| 1-Bedroom Apartment | 2,200 – 3,200 pounds | $1,500.00 – $2,200.00 |
| 2-Bedroom Apartment | 5,000 – 6,000 pounds | $3,500.00 – $4,200.00 |
| 3-Bedroom Apartment | 9,000 pounds | $6,300.00 |
Unforeseen moving costs you never thought of
Sometimes there are unforeseen moving expenses included in the final invoice that you would never have expected. These are expenses that do not fall within the standard expected moving fees mentioned above:
Sorting and packing

If you ask the movers to do the packing, you can rest assured that it has been done in the most effective manner possible. This is a great way to ensure that your possessions are safely and securely packed. However, it can come at quite a hefty additional cost.
If you would like the local movers to handle the sorting and packing for you, you can expect an hourly charge of $25 to $35. Long-distance movers, on the other hand, calculate their packing fee based on the number of belongings that need to be packed as well as the nature of the belongings.
Larger and more cumbersome possessions also impact the final moving estimate cost you will be charged. Pianos, hot tubs, pool tables, and fine art all fall within this category, and require specialized movers for transportation – but this comes at an additional cost.

Additional fees

Moving companies have an array of 'hidden' additional fees that they can charge for should the scenario arise. Some of these additional fees include:

Laborious handling fee:

If you have multiple large and fragile possessions that need to be packed and transported, the moving company can charge a laborious handling fee for the additional physical effort.

Long-carry fees:

If the distance between the moving truck and the front door of your home is beyond a certain distance the moving company can charge long-carry fees for the additional time the move will now take.

Stair fee:

The movers will charge a fee if there are more than two flights of stairs for the movers to climb. This fee will not be charged if there is a working elevator in the building.

Storage fee:

If you need your possessions stored before they can be delivered to your new home, then you will incur a storage fee for the delayed delivery.

Moving insurance:

It is very important to insure your possessions before allowing the mover to transport them. If anything should happen while on the road, the Basic Limited Liability Protection will only repay 60 cents per pound for each item that is damaged.
This is not a viable solution which is why research for proper moving insurance companies is very important. The moving company you have selected might have a few preferred companies that clients make use of. Otherwise, there are always other third-party options to choose from.

Time of relocation:

Certain seasons are more popular for relocating because of good weather or, if you have children, you do not want to relocate when school has already started. For this reason, moving companies often charge up to 40% more during peak relocation periods.
The peak times for relocation are from May to September as well as weekends, holidays, and the start and end of the month. Be picky about your relocation date and you could save quite a lot of money.

Vehicle transportation:

If you are relocating to a new state, many families choose to fly to their new state and get a shuttle or taxi to their home. But this leaves the dilemma of transporting the vehicles from back home.
Vehicle transport is essential in this situation but can cost quite a pretty penny. Most families do not only have a single vehicle, and this is where costs begin to rack up.
The following examples should give you an inclination of the vehicle transportation costs you can expect: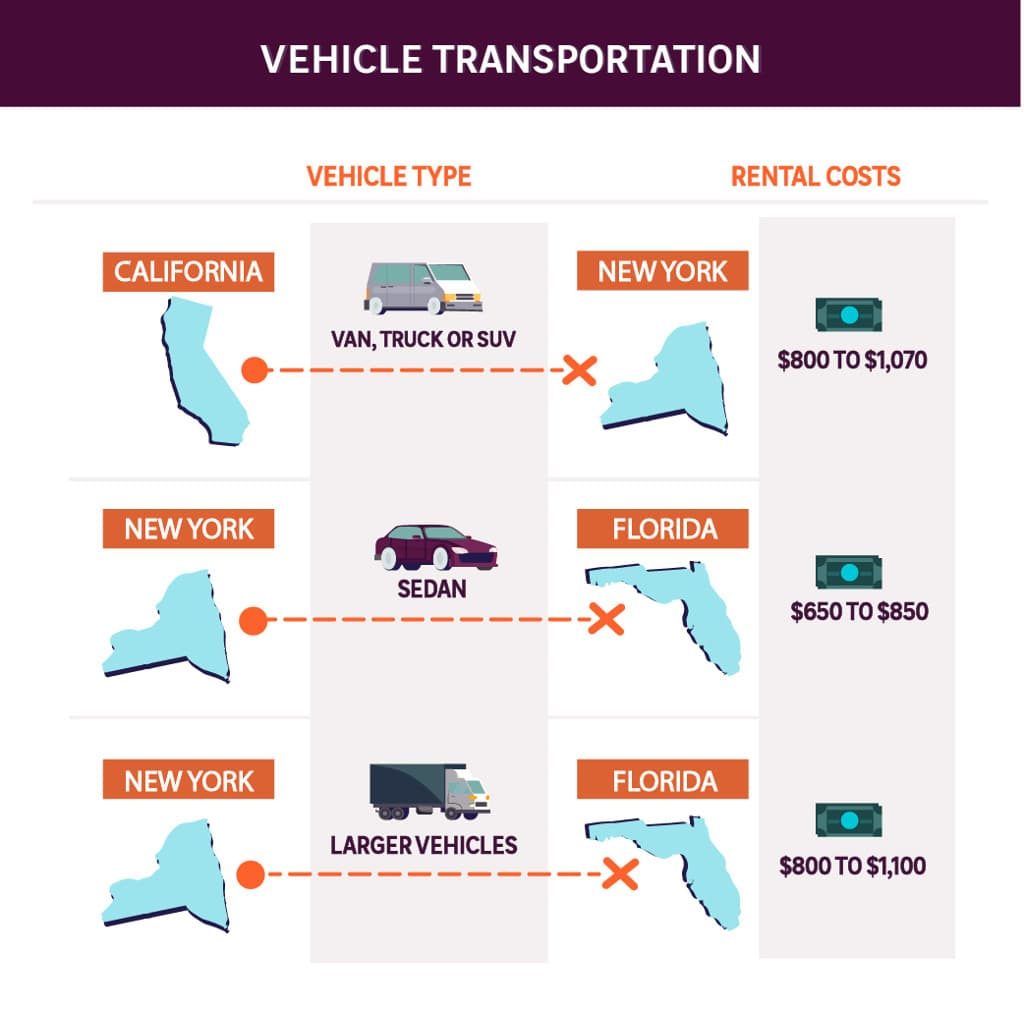 | | | |
| --- | --- | --- |
| States Traveled | Vehicle Type | Rental Costs |
| California to New York | Van, Truck or SUV | $800 to $1,070 |
| New York to Florida | Sedan | $650 to $850 |
| New York to Florida | Larger vehicles | $800 to $1,100 |
Your moving estimation options
When it comes to relocating, it is important to obtain moving estimate costs from at least 3-4 moving companies. While some movers might be more expensive than others, it is not always ideal to go for the cheapest option either.
There is a variety of ways in which you can obtain moving estimates and we will run through some of the moving estimation options to give you an idea of what to expect.
Visual moving estimation options
The explanation lies in the name – the nature of these estimation options is visual which means that the evaluator has had the opportunity to see the propertyand make an estimation based on what they have seen.
In-home or On Site Moving Estimate
If you want to obtain an accurate moving estimate cost, then getting an evaluator to make an on-site visit is the most accurate option.
Once the mover is on your property they will be able to see the types of belongings you need to move, the number of bedrooms you have, and the number of fragile possessions there are that will require specialist packing.
In this position the evaluator will also be able to discuss some of those 'hidden' fees that may reveal themselves as mentioned above. This way you can get the most accurate idea for budgeting purposes.
And, not to worry, reputable moving companies will issue a free evaluation.
Skype or Facetime
Modern technology has brought about many miraculous wonders and has now reached the moving industry. You can arrange for a video call evaluation via Skype or Facetime in which the evaluator will 'take the tour' with the assistance of modern technology.
While this option is most effective in long-distance mover situations, as it is not always possible for a moving sales representative to make an on-site visit, it is always more ideal to push for a face-to-face evaluation.
Although the evaluator will be able to see your home, they might miss out on some large or important possessions you thought they had noticed, and this is how some of those unforeseen fees come into play.
Photographic estimations
If your home is for sale, you probably have already posted pictures on Zillow or StreetEasy.
It is also so easy to take a photograph and send it to an evaluator. Smartphones all have built-in cameras with the ability to forward the image with an array of software and application options.
The evaluator may recommend the sending of photographs for an evaluation but, as you can imagine, this will prove to be rather inaccurate. Most individuals do not have adept photography skills and poor lighting, poor angling, and just about anything can result in a misinformed view of your home.
Most of the time this method is exploited by untrustworthy movers. Once again, push for an on-site visit – it will always be the safest and most reliable option.
Non-visual moving estimation options
Non-visual estimation options imply that the moving estimator has not received any visual material from which to base their evaluation. If you have not gotten any red flag feelings then we will be the ones to say it: this is not a good option to consider at all.
Over-the-Phone Moving Estimates
When moving estimations are conducted telephonically, the client will describe what their moving needs are which can easily leave room for miscommunication. There is no way that an accurate estimation can be made from a telephone call.
While this does stand as an option for receiving a very raw moving quote, it is a method exploited by untrustworthy moving companies and moving brokers.
---
The ins and outs of moving brokers

Moving can be quite a cumbersome and complicated process which is why moving brokers can be especially helpful.
Moving brokers are similar to insurance and financial brokers in that they make all the arrangements for a move and then sell it to a moving company. These arrangements can include transportation, carriers, and moving trucks right down to your temporary accommodation and vehicle transportation.
However, there are many negative connotations surrounding moving brokers as they are often irresponsible, inaccurate, and unreliable.
Here are some pros and cons of moving brokers to help you decide if they are the right choice for you:
| | |
| --- | --- |
| The good side | The bad side |
| Vast network of moving companies – sometimes as many as 500. | Charge an additional fee for their services on top of the moving costs. |
| Consider your individual needs and moving requirements. | Sometimes reluctant to draft a written agreement – May manipulate the agreement. |
| Can arrange for additional special moving needs. | May be an old borker under a new name – to refresh online reputation. |
| Will negotiate a price, availability and services included on your behalf. | Do not have full control of a move. |
Keeping the above in mind, hiring a reputable moving broker does have its advantages. However, there is also a list of negatives that need to be considered. Before deciding to hire a moving broker, remember that it is free to arrange everything yourself. Ultimately, the choice lies in your hands.
---
Characteristics of a 'red flag' moving company

The last thing you want is to end up in a red-flag situation wherein your possessions are being held hostage unless you agree to make a higher payment than you were quoted.
Here are some warning signs you need to be aware of when choosing a moving company:
The moving company refuses to make an on-site visit and provides an estimate telephonically or via the Internet.
They answer a phone call with: "Hello, moving". Try to hide their actual name.
Large deposits are demanded before moving can commence – a mover will only accept cash or money order.
No moving estimate cost is provided – written or verbal.
The mover doesn't provide the FMCSA's rights and responsibilities moving guide to the client which is required by law.
A moving company quotes a suspiciously low pound or cubic foot count.
Poor website structure, no clear contact and address navigation.
Exaggerated claims (been in business for 25-years, millions of families moved)
The legality terminology involved
When you start negotiating moving estimate costs with movers, you will soon come across the terms 'binding' and 'non-binding' moving quotes.
When contacted by a client, long-distance movers must provide a moving estimate form complete with thorough estimation of all costs involved – the quote can either be a binding- or non-binding quote.
This quote must include an estimate of the total transport costs and any extra charges that will be incurred after an on-site visit has been conducted.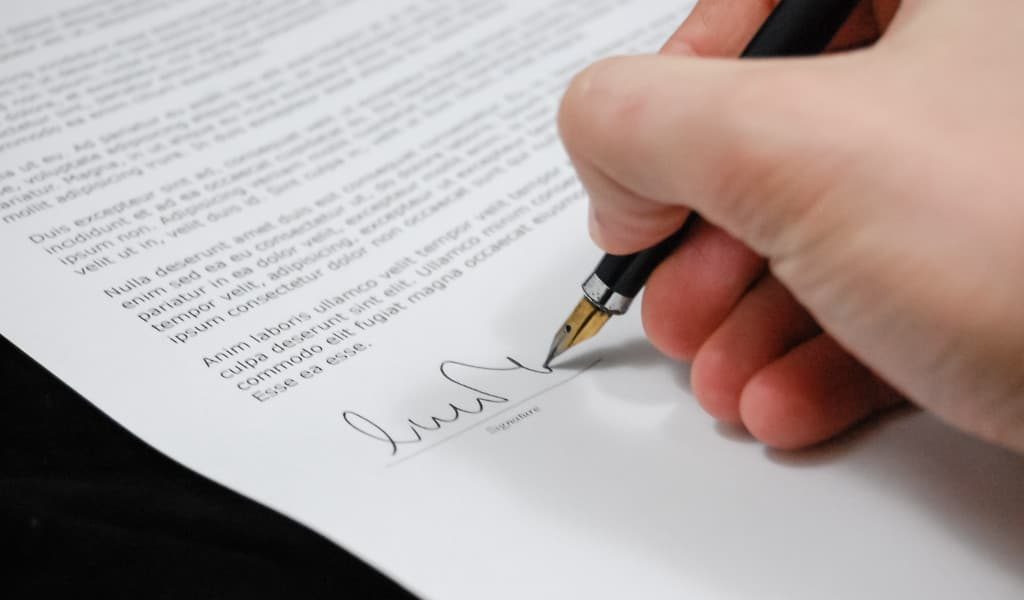 Binding moving estimates

Binding moving estimates are a written estimated quote calculated according to the total weight or cubic feet of the client's possessions as well as the additional services that are incurred.
Movers are able to charge for the drafting of a binding estimate; however, this does not automatically imply that the final cost of the estimate will remain the same upon completion of delivery.
Non-binding moving estimate

A non-binding moving estimate quote provides the client with a rough approximation of the total cost of the move. When such a quote is provided, the mover must explicitly state that the quote is non-binding which means that the quotation cost can increase upon receipt of the invoice.
Is all this legal?
Many of the times an inaccurate estimation could have taken place, or a simple misjudgment, and, in times like this, the moving company will need to amend their original moving estimates cost.
Don't be reassured by the phrase "binding moving estimate". The estimate is only binding to a price per cube. E.g. a moving company may quote your move at 300 cubic feet, $6 per cube. That equals to $1800. Once the movers actually arrive and start loading the truck, the volume surprisingly goes up to 500 cubes. Now you'll owe $3000. And legally, movers did nothing wrong. At this point, the mover can adjust the estimate to the correct amount.
Often binding moving estimates alter by up to 10% of the original value and this is completely legal and within the rights of the moving company to do – so long as it is all done before the possessions are loaded.
The FMCSA is dedicated to ensuring a fraud-free move and will assist citizens from falling victim to moving fraud.
The right way to approach estimates
With so many grey areas in the moving industry, it can be quite difficult to trust the estimates that you are receiving. But there are few ways that are deemed the right way to approach moving estimates and we have jotted them down for you.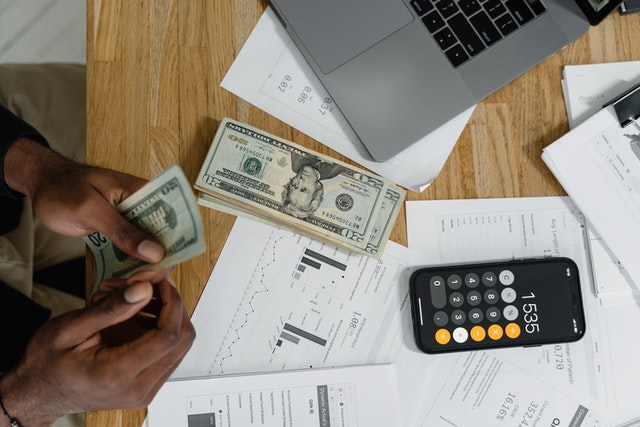 Only accept on-site moving estimates

As previously mentioned, on-site moving estimates are the most accurate and trustworthy. It does not only show that the mover is committed to providing you with their services, but also serves as the ideal time to discuss those unforeseen fees.
When you are walking through your home with the evaluator it is also opportune to ask questions and gather as much information as you need. By the end of the visit, you will also be able to discuss the necessity of various costs. This way the evaluator can explain how the final cost has been determined.
Reputable moving brokers and moving companies

You know what the red flag signs are, so do not fall trap to fraudulent moving brokers and moving companies. If you are picking up a bad vibe then rather move on to a different moving company.
Consult with friends, family, and colleagues who may have recently moved. Otherwise, visit the website of moving companies to ensure that they are legitimate. In doing so, you will be able to trust the service you are receiving.
Comparison is key

When deciding between moving companies it is important to obtain multiple moving quotes. Moving estimate costs from on-site visits are free of charge so do not feel bad if you have had an armada of evaluators beating at your door – it is best to be thorough than sorry.
When comparing the moving quotes, be wary of excellent deals. Remember: if it sounds too good to be true, it probably is. Therefore, it is always best to steer clear of the cheapest quote and rather choose a mid-range moving company.
Keep an eye on the fine print

Before you sign anything make sure to give it a thorough read through – this includes any documentation and contracts you have received from the moving company. And never sign a document that is blank – that is setting yourself up for disaster.
It is best to receive all formal quotes in writing; verbal agreements do not stand without proof. Remember: a legitimate moving company will never force you into anything.
Reducing the costs involved

If you are happy with the moving estimate cost you have received and believe that the moving company is legitimate but are still not happy with the amount of money you are having to spend, there are some ways to reduce the relocation costs involved with the move.
Let's get packing

Moving companies charge per hour to pack your possessions for you. They also bring along their own boxes, packing materials, and bubble wrap which all increase the total cost of the move.
However, you can always pack some of your own belongings that do not require expert assistance such as clothing, kitchen utensils, linen, and toys among others. In doing so you can also get your own cardboard boxes and packing materials at a lower cost, if not for free, rather than using the expensive ones provided by the moving company.
Leave the larger and more fragile things for the movers to handle.
It's time for a garage sale

When you start packing your own belongings you will surely find a few items that you no longer need or have use for. And what better way to save on moving costs than to get rid of some of your old items?
The best part of it all is that you will be making some money and this money can be put towards paying the move or buying new furnishings when you arrive at your new home.
Use a moving pod

If you do not mind some physical labor and have already gone through the effort of packing your boxes yourself, then why not go the extra mile and load them yourself too? Call up some friends and family and hire a portable moving container.
These pods are specifically designed for individuals who do not mind loading their belongings but cannot drive them to the new state. Once the pod is loaded, you will just need to find a mover to drive the pod to your destination.
Save the date

As explained earlier in the article, the date you choose can significantly impact the total cost of your move and drive the final cost up by 40%. Make sure to choose a moving date that lies outside peak moving season and you are sure to save on expenses.
Exercise some DIY spirit
If you feel that the moving estimate costs are simply too far outside of your budget, then why not consider a DIY moving project? If you are already prepared to do most of the heavy lifting yourself, then why not go the extra mile and complete the move yourself?
When performing a DIY move there are two moving options to consider: rental trucks and moving containers. Let's compare the costs involved with each: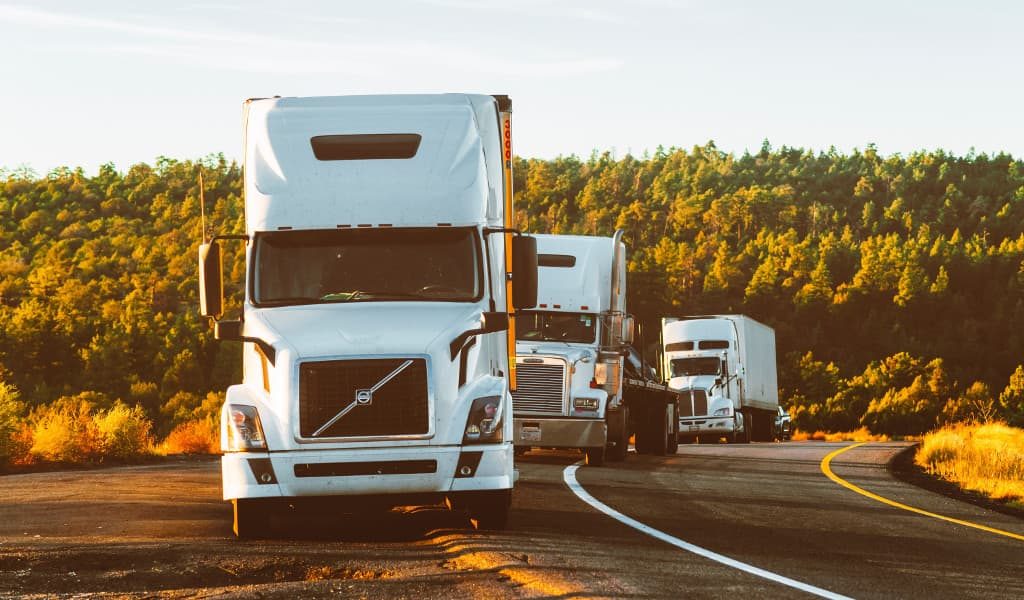 The costs of hiring a moving truck
When renting a moving truck, the final cost of the rental is calculated according to the moving truck's size as well as the number of days the truck is rented over. The average moving truck rental price is between $20 and $60 per day.
A local move will cost an estimate of $200 to $300. while long-distance moves will average anywhere between $2,000 and $4,000 – depending on the total distance traveled.
Another important aspect to consider is the fuel economy of the truck – the further you travel and the heavier the load, the more gas will be consumed.
The costs of hiring a storage container
When renting a moving storage container, a long-distance move will prove to be quite costly. Interstate moves can cost anything between $900 to $4,500 and higher depending on the moving distance and number of drop-offs. For a local move, movers can expect to pay approximately $400 to $700.
A typical move involves a drop-off fee, transfer-fee, and pick-up fee – when the container is moved more than three times it can become quite costly. If there is also no nearby drop-off location, the company can charge an additional fee.
When searching for a portable storage container company, it is best to search for a company that has a drop-off near your new home.
The verdict
The type of DIY moving rental you decide to make use of depends on the distance that you need to travel and the quotes that you receive from the various rental companies.
At the end of the day it is up to you to sit down and make the hard calculations and determine which option will be cheaper for yourself. Both options are viable depending on where you are relocating from and where you plan to relocate to – the largest cost influencer in this situation is going to be distance.
Before you make the final decision to go solo, it would be best to consult with various moving companies to see what their final moving estimate cost would be – you might be pleasantly surprised.
Bottom line
Planning a move, local or long-distance, is by no means an easy undertaking. However, if you start ahead of the time and do proper research there is no means that you should struggle. Hundreds of thousands have moved and lived to tell the tale, right?
The most important factor to relocating is gathering the most accurate moving estimate costs information – whether you decide to do it yourself or get a moving broker to help you out, is up to you.
Just always remember to push for on-site visitsas these remain the most accurate. There is nothing wrong with the evaluator requesting telephonic, video call, or photographic estimations after the on-site visit has been completed. So long as it is not requested before the time.
And if you are not happy with the costs that you have been quoted then consider the DIY moving options or the ways in which to cut down on moving costs – this is also a great way to know exactly which boxes all your possessions have been packed into.
Last, but by no means least: do not be shy to ask questions. The moving companies rely on the client's ability to ask questions and gather information. Remember: the movers know all the answers, it's you that is in the dark.
Relocating is an exciting chapter in your life – enjoy every moment of it and best of luck in your new home!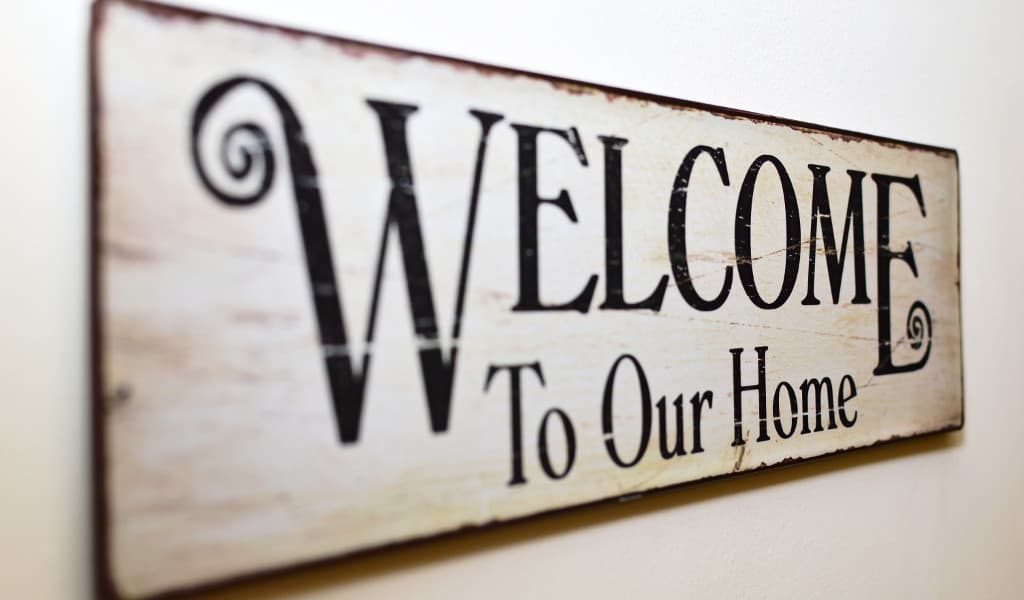 Moving services to help you relocate
The big moment that has everyone giddy with new hope and opportunities: relocating. But, what no one ever seems to tell you, is that along with all this excitement comes a whole array of planning and hard work.
The first big step is to arrange furniture transportation– whether you are considering a move for residential or commercial purposes – you will be needing the assistance of residential movers and office movers. After all, they have the knowledge and expertise for packing, loading, and delivering your belongings safely.
Professional moving services are especially essential when it comes to the larger, bulkier, and more complex possessions such as fragile artwork, pianos, and hot tubs. In situations like these, it is best to obtain moving estimate costs of specialist movers for these items.
If you have a piano, the last thing you want is for your move to end on a sour note. Obtain quotes for piano transportation – these specialist movers know exactly how to pack and secure your favorite instrument.
And what about your hot tub or pool table? There is no need to leave it behind or purchase another on the other side – simply contact the specialist hot tub movers and pool table movers and they will be happy to send over an evaluator for a quote.
Have fragile art pieces you do not want to find shattered in a box? Arrange for an art and antique mover to take over the packing and transporting for you. You will save yourself a lot of concern in the long run.
Long-distance movers are the ideal solution for your interstate relocation plan. And, if you need to make an unscheduled move in a hurry then last-minute movers are there to save the day. Start your relocation research today – you will be happy with the good moving estimate costs you receive.