Date: 02/18/2020
Reading time: 13 minutes
Share on
A detailed look at all the information you need to know when relocating to the state of Wyoming's mountain region in the West of USA. With a population of only 577,800 as per the 2018 census, there is more than enough room for you and your family.
Cheyenne is that states capital and has a population of about 64,000 (2017 census). And almost two-thirds of the state is covered by the famous Rocky Mountains, or the 'Rockies' mountain range and on the other side lie the High Plains and 50% of the land is owned by the government, making this the 6thin the line of state land owned by the government.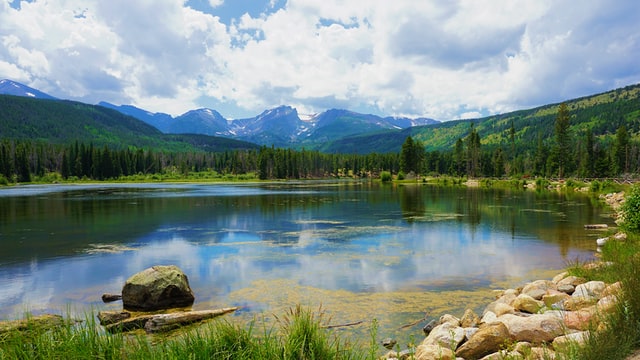 According to written records, the name 'Wyoming' was derived from the Munsee word xwé:wamənk, meaning 'at the big river flat' – a language spoken by the Algonquian subgroup and a dialect spoken by the aborigines in New York City . The federal land comprises of the well-known Yellowstone National Park with its 'Old Faithful' geyser, and its less-known neighbouring Grand-Teton, the land also houses recreation areas, national monuments, fish hatcheries, historic sites, numerous national forests and wildlife sanctuaries.
So, if you're looking for a reason to move to Wyomingor are already in the middle of it – Look no further than this comprehensive guide to give you all the important information you will need once you get there. We have provided everything from pros and cons of moving to Wyoming, to all the statistical information like the job market, what the demographics look like, what is the price of living, public transport and even fun or weird facts about the county! Loads of helpful information including all the major authorities you can contact directly.
Contents:
Pros and Cons of Moving to Wyoming
Below you can find both the pros and cons of living in Wyoming state:
Pros
Its landscape has the best of both worlds: the coastal areas and the densely populated forest, not to mention you get to enjoy all the 4 seasons too.
It has possibly the most 'western' food in the whole of the United States – Chicken, Elk and Bison are on most menus, and steak, jerky and trout are also very common.
It has very good infrastructure including its transportation is well-maintained and the speed limits are slightly higher in comparison to other states due to the open spaces.
It likes to be known as the 'Equality State' because women's rights are traditionally enjoyed in the state. But has a certain liberalism that makes it attractive and hospitable to newbies to the area.
Did you know 'Buffalo Bill' – William Cody founded Cody Park, which is near Yellowstone National Park.
If you are looking to own or operate a small business in the town, you do not need to worry about personal or corporate income tax and even the 0.62% property tax is below the average of any state.
Last, but definitely not the least. Moving to a state like Wyoming offers you outdoor ecstasy, with Yellowstone National Park a stone throw away from any radius and the vast openness of nature and wildlife, one can only feel blessed when living here.
Cons
The weather can sometimes be temperamental and the storms can be frequent in some seasons. Late spring and early summer are characteristic of tornadoes in Wyoming, so when you make your move, we would remind you to expect at least 3 days out of the week of stormy weather. Rainfall can be heavy so flash flooding is prevalent and we would advise checking and taking necessary safety precautions.
Wyoming's capital is Cheyenne and has about 64,000 people living in in. The other neighboring areas are Laramie, Casper, Rock Springs and Gillette, of which they have an average population of 20,000 each, so if you are used to a more modern territory, you may be disappointed because these areas tend to be more rural and do not offer as many activities as the urban landscapes do.
If you are looking to buy something in particular, you only have a choice of two shopping malls to which you can go to. But its not all bad as the main retail stores are available, just not for speciality things. Similarly, the options of places to eat out, are also limited to just a few because fresh foods are hard to bring into the town and so most of it is frozen and can be bland and tasteless or overcooked. There are some farm-restaurants that have delicious options though.
The number of youngsters that leave the state are high every year, especially colleague graduates. It is not the best option to look for work if your planning on settling down and retiring in the state. But for freelancers, it is not a bad place to live.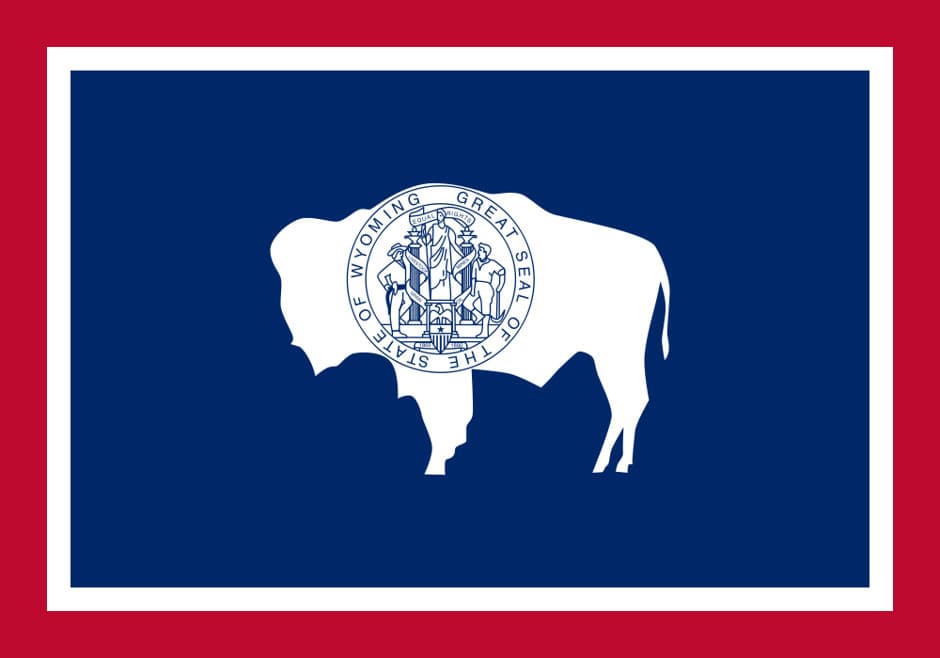 Fun Facts About Wyoming
Wyoming was the first state to implement women's right to vote, over the age of 21, back in 1869.
It is the least populated state in the country regardless of it being the 10th largest by area. There is a lot of breathing space in Wyoming.
there are only two escalators in the state in Caspers, a neighbour of the state.
The outlaw known as 'The Sun Dance Kid' a.k.a. Harry Alonzo Longabaugh, got his nickname from the town of Sundance, in Wyoming. This was the only town that ever jailed him, for stealing a horse at the meagre age of 15.
Jackson Pollock, the expressionist painter was born in Cody, Wyoming. And Buffalo Bill helped establish the name of the town.
Yellowstone hosts almost 4 million visitors every year because of its unique landscape and hundreds of choices of animal and plant species.
The movie 'Broke back mountain' was not filmed in Wyoming mountains, but instead in Alberta, Canada. Sorry to disappoint the fans.
The official state animal is the Bison, but they hurt more people than bears do.
The idea of a 'jackalope' was derived back in the 1930s when 2 brother – Ralph and Douglas Herrick, added antlers to dead jackrabbits and sold them to the public. You can still get a jackalope hunting licence in Douglas.
Weird and Funny State Laws
As with all the other states, this one too has some weird and funny state laws. Whether people still abide by them or not, is left to your discretion. Perhaps when you relocate to Wyoming, you can find out. Knowing about these laws could save you from a lot of costs and or personal embarrassment.
Taking pictures of rabbits is forbidden between the months of January and April. This includes any wildlife (in reality), and one needs a permit to do so.
Getting drunk in a mine or skiing while drunk are both unlawful.
Buildings also have funny laws, for instance, any property that is worth $100,000 and above, must allocate at least 1% of any spend on the artwork for it. But the misconception is that not 'all' building must comply, only government buildings.
It is forbidden to make business transactions while drunk, including purchase of junk items like metals, rags, paper or rubber.
It is illegal to spit on the steps of a school – In Cheyenne.
Wearing a hat that obstructs public viewing in a theater is not allowed, and using a firearm whilst fishing is also forbidden. You can only fish by means of bait.
Failing to close a fence behind you can lead to a fine of over $700 (because of all the ranches around).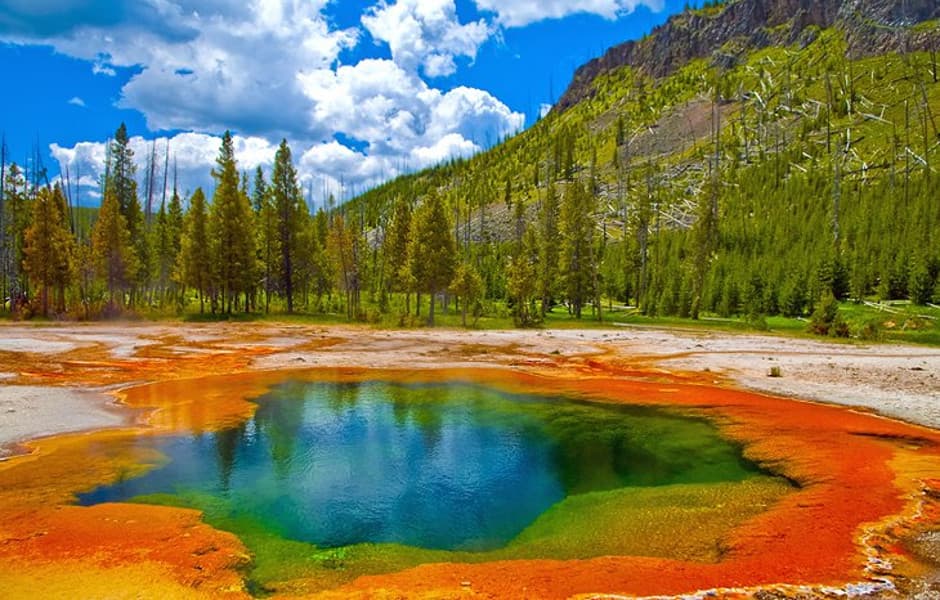 Climate
The two types of climate Wyoming has been having are continental and semi-arid. This state is slightly ore dry and windy in comparison to other states. Summers in July can get up to an average of between 85 and 95 °F (29 and 35 °C). the nightly temperature can drop to very low temperatures of between 50–60 °F (10–16 °C).
If your looking for rain, the popular months of early summer and late spring – May, June and July. But it depends on the area. The state is generally a dry area, almost desert-like. It is always good to check for the weather forecast beforehand.
The best time to travel to Wyoming is June – October (mid-summer to autumn).
The Landscape and Nature Activities
Wyoming's 'Cowboy State' is included in one of the most beautiful and breath-takingly gorgeous states, in its own unique way.
It offers some excellent outdoor activities for both singles and families. From Devils Tower, to fishing at the Grand Teton National Park or taking the tram to Jackson Hole to go skiing.
There's plenty to do.
Some of The Best Places to Visit
There are 13 state parks in Wyoming:
Boysen State Park
Buffalo Bill State Park
Bear River State Park
Curt Gowdy State Park
Edness K. Wilkins State Park
Glendo State Park
Guernsey State Park
Hawk Springs Recreation Park
Hot Springs State Park
Keyhole State Park
Sinks Canyon State Park
Medicine Lodge Archaeological Site
Seminoe State Park
Natural Disasters
The state suffers from a few regular weather conditions, conditions such as thunderstorms, wildfires and tornadoes are frequent in early summer, with hot and dry weather at its peak and late spring with rainfall and flash flooding.
The wildfire season is commonly reported by The National Weather Service and usually occur in a few areas like, Badger Creek, Medicine Bow National Forest, Ponderosa Pine forests to name a few.
Thunderstorms usually occur in the South-eastern plains. This is where risk of tornadoes is high, but lessens going further west, but the force of these storms is much smaller compared to some of the other parts of the country.
Housing and Real Estate
Buying
The average value of property in 2018 was $230,500. Wyoming is number seven on the list for the states with the highest percentage of owner-occupied homes. According to statistics, as of 2019 there are 295,796 houses and 71% are owned and the remaining 29% have been rented.
The average commute time is 15 minutes, and there are about 2 cars per household.
It has a very stable market in comparison, mainly because of the two interstates and military base. Once you buy property – it is yours.
Top 10 best places to buy by ranking are below:
Worland
Green River
Newcastle
Vista West
Rock springs
Kemmerer
Ranchettes
Powell
Thermopolis
South Greeley
Find out more about the their ranking here.
Renting
Average costs of renting are about $175 cheaper than the average mortgage you would pay if you bought property. The numbers show that on average you would pay rent of about $1,025 and mortgage of about $1,200 per month. Sometimes you need to pay extra if you own a pet.
Price of Living
There are a number of positive aspects when considering a move to Wyoming. However, the cost of living tends to be about 9% higher than the national average. The most expensive state to live is Casper. But you can limit this by living in one of the rural communities.
Average household income in Wyoming is $61,584. Males have a higher income than the female population – 1.5 times higher.
This equality of income is measured using a 'Gini Index' . But the gap between the rich and poor is the lowest.
Overall, Fort Collins, Colorado is 18.8% more expensive than Cheyenne, Wyoming.
Median Home Cost is 53% more expensive in Fort Collins.
The total of all the cost of living categories weighted subjectively as follows:
Housing (30%),
Food and groceries (15%),
Transportation (10%),
Utilities (6%),
Health care (7%)
Miscellaneous expenses such as services, clothing and entertainment (32%).
Demographics of Wyoming
If you are looking for information on the demographics of the state, the World Population Review website has extensive literature on it.
The last official census in the country took place in 2010, so the numbers now are an estimate of the total population and is about 567,025 in the whole of Wyoming.
In a nutshell, the average age across the population is 36.8 years. And the percentage population of females to males is at a balance of 48.9% females and 51.1% males as of 2020.
Equality to all people is a fundamental concept to the state, however it offers much less diversity than in other locations throughout the United States.
If you like to live in a place with a more cultural diversity, this may not be the place for you, as it is not a very culture assorted place with over 92% of the population is Caucasian, and the next main group identifies as 'multiracial' at 3.4%. 1 in 4 people in the state come from German ancestry, with English and Irish accounting for 16% and 13% respectively.
Ethnicity puts itself in the below categories:
White: 91.44%
Two or more races: 2.68%
Native American: 2.42%
Other race: 1.61%
Black or African American: 0.95%
Asian: 0.82%
Native Hawaiian or Pacific Islander: 0.09%
Education in Wyoming
The concept of advanced education is not found in Wyoming, with only one public university in the state – University of Wyoming. In 2017, universities in Wyoming awarded 7,438 degrees. The student population of Wyoming is skewed towards women, 17,369 female students and 15,695 male students.
Tuition costs are approximately $18,021 for private four-year colleges, and $3,096 for public four-year colleges and $12,384 for in-state and out-of-state students. Its Catholic College is the only private institution that is available. And there are only 7 community colleges at present.
Healthcare and Medical Institutions
Health coverage is enjoyed by almost 87.7% of the population of Wyoming and the rest of the population:
50.5% on employee plans
13.3% on non-group plans
11.8% on Medicare
9.54% on Medicaid
2.62% on military or VA plans.
According to the Data USA, and information provided by the Counties Health Authorities, the number of patients to primary care physicians is 1 to 1499 (per year) compared to their dentists who see on average 1557 patients per year.
Spending on Health Care per capita grew from $ 7,961 to in total is $ 8,320 – this includes private, Medicare and Medicaid.
There are a number of medical health facilities in all the different cities and all their contact details can be found on this page of the – Wyoming Medical Facilities:
Cheyenne Regional Medical Center
Cheyenne VA Medical Center
Community Hospital
Crook County Hospital
Department of Veterans Affairs Medical Center
Evanston Regional Hospital
Hot Springs County Memorial Hospital
Ivinson Memorial Hospital
Memorial Hospital of Campbell County
Memorial Hospital of Carbon County
Memorial Hospital of Converse County
Memorial Hospital of Johnson County
Memorial Hospital of Sheridan County
Memorial Hospital of Sweetwater County
Lander Valley Medical Center
North Big Horn Hospital
Powell Hospital
Platte County Memorial Hospital
Riverton Memorial Hospital
Saint John's Medical Center
Star Valley Medical Center
South Lincoln Medical Center
Torrington Community Hospital
VA Medical Center in Cheyenne
Veteran's Affairs Medical Center in Sheridan
Washakie County Memorial Hospital
West Park Hospital District
Weston County Health Services
Wyoming Medical Center
Wyoming State Hospital
Job Market
According to reputable online sources, below are the average numbers of a few things:
Population: 577,737
Median Age: 38.5
Average Household Income: $61,584
Property Rate: 11%
Number of employees: 280,411
Average Property Value: $230,500
The economy of Wyoming employs 280k per year so far and the main industries that operate in Wyoming are:
Construction (25,333 people)
Restaurants & Food Services (17,992 people)
Elementary & secondary schools (21,442 people)
The highest paying industries are:
Securities, commodities, funds, trusts & other financial investments ($177,241)
Computer Systems Design ($153,808)
Offices of physicians ($162,572)
Top 10 Things to Do in Wyoming
Once you have settled in this exclusive location, whether you have children or you are a single adult looking for activities to do and places to see, you can't go wrong in Wyoming. The below list has been compiled to get you started. It is vibrant with a variety of things to do. So, if you're looking for:
Outdoor Activities and Recreation
Going on A Road-Trip
Visiting Festivals and Events
Going on A Family Vacation
Exploring Various Cuisines and Drinks
Guided Tours
Shopping
Going to See the Museums
Looking for the Arts and Entertainment Scene
Taking a Trip to The Ranches
Stargazing
Getting Around in Wyoming
There are a few ways you can get around in Wyoming, and something of a necessity, due to its vast landscape. Nearly everyone that moves to Wyoming or visits the state, either buys or rents a car. Every household has an average of 2 cars.
The distances are something to get used to when living here, but the adjustment does occur quickly.
Car Rental and Taxis
Jackson and Cheyenne, are the most useful for grabbing a taxi on a short business trip. Some have fixed rates for all trips and others use a meter. Fares are reasonable in any case and you need to phone for a pick up as opposed to finding one around the corner waiting for passengers – they are open 24 hours.
In the capital, Cheyenne, try Better Checker Taxi (+1-307-632-4444).
In Jackson, try Cowboy Cab (+1-307-413-1000)
Buses and Trains
Trains are none-existent in Wyoming but the Greyhound bus network has good routes to most major cities in the state. The bus tends to stick to destinations around the interstates, so it is difficult to reach remote towns without a car. Greyhound buses are cheap but they are not the most comfortable option for long trips.
Larger towns have public bus service – Jackson has the Southern Teton Area Rapid Transit (START) which has regular routes around useful parts of town. City bus service usually increases dramatically during the summer months.
Crime and Safety
The online source Safewise has reported that incidents of violent crime that occur in Wyoming are only a mere 2.13% per 1,000 people, which is about 60% less than what it is for the median in the United States.
It is also very low in things like property crime which is 5% in comparison to the 27.11% average in the United States.
One of the safest places to live is Lander with zero violent crime incidents for two consecutive years (2017, 2018). With a community of only 7,500 people, it is also just a short drive to Yellowstone, and you can take Highway 26 to Casper for and supply runs.
Acquiring a New Driver's License
If you are thinking of getting a car and either renewing or getting a new drivers licence, the Wyoming Department of Transport is your go to for this service – you need to go there in person to make your application. You are given one year, from the time you relocate to the state, to get a driver's licence.
The documents required can be accessed here: Documents Required For Drivers Licence or ID
In order to pass you can take a free practice test online here: Free Practice Test
Voter Registration
Registering and all the necessary information required to vote can be found online on the Wyoming Election Centre website. It is a simple and straightforward process.
Wyoming Voter Registration Deadlines:
In Person: Election Day
By Mail: Received 14 days before Election Day.
Online: N/A
Road Safety, Highways, and Routes
Agriculture is one of the most prominent profession in Wyoming, so if you're interested in this field, there is an excellent chance that you will get work in agriculture. There are numerous ranches owned and operated by locals for crops, cattle and similar products.
The longest commute you will have is about 15 minutes when working for one of these ranches. Getting around is as easy as pie with only 70,000 neighbours living in the same city as you.
If you are moving your furniture , you have a choice of the interstate system with I-80 and I-90 offering east-west connections, while I-25 connects the two while allow you to get Colorado or Montana.
The routes that are available to you on the national highway system are below:
Interstate 25 – Colorado State Line to Buffalo
Interstate 80 – Utah State Line to Nebraska State Line
Interstate 90 – Montana State Line to South Dakota State Line
Interstate 180 – Cheyenne/Central Avenue Spur
U.S. 14 – Yellowstone to Sheridan
Alternate U.S. 14 – Cody to Lovell
U.S. 16 – Gillette to Rapid City
U.S. 18 – Orin to Lusk; Lusk to Mule Creek Junction; Mule Creek Junction to Hot Springs, South Dakota, and South Dakota 79 junction). The route from Orin to Rapid City via U.S. 18 and South Dakota 79 is a STRANET Route.
U.S. 20 – Greybull to Shoshoni; Shoshoni to Casper; Lusk to Chadron, Nebraska
U.S. 26 – Diversion Dam to Riverton; Riverton to Shoshoni; Dwyer to Ogallala, Nebraska
U.S. 30 – Cokeville to Granger
U.S. 85 – Cheyenne to Deadwood, South Dakota
U.S. 89 – Ogden, Utah, to Moran Junction
WYO 89 – Cokeville to Geneva, Idaho
WYO 114 – Lovell to Deaver
U.S. 212 – through Colony, between Crow Agency, Montana, and Belle Fourche, South Dakota
WYO 220 – Muddy Gap to Casper
U.S. 287 – Fort Collins, Colorado, to Laramie; Rawlins to Muddy Gap; Muddy Gap to Lander; Lander to Diversion Dam; Diversion Dam to Moran Junction
U.S. 310 – Greybull to Laurel, Montana, via Frannie
WYO 789 – Lander to Riverton
The National Highway Transportation Safety Administration (NHTSA) evaluations state that 6 million vehicle accidents occur each year in the U.S. And in Wyoming last year there were 1,112 traffic fatalities out of 13,846 crashes.
In the end, is moving to Wyoming worth it?
With millions of people relocating to and from the USA every year, the only answer to this question is – Yes, it is! With so many options to choose from. And 23 different counties to choose from. You can't go wrong when making a move to Wyoming.
Check out our downloadable moving checklist to make your move comfortable as possible!
How to Move to Wyoming
Whether this is a long-distance move for you or within the state itself; planning and researching are central to your journey. Looking for top moving companies or long-distance movers does not have to be a time-consuming task. These services offer professional movers and packers that will assist you in picking up your things and moving them to your new home in Cheyenne or Lander, Douglas, Gillette, wherever you want to go, in a heart-beat!
These professionals are experienced at moving both big items like moving your piano to moving your furniture and if it is your office that needs to be moved, they can help you with that too.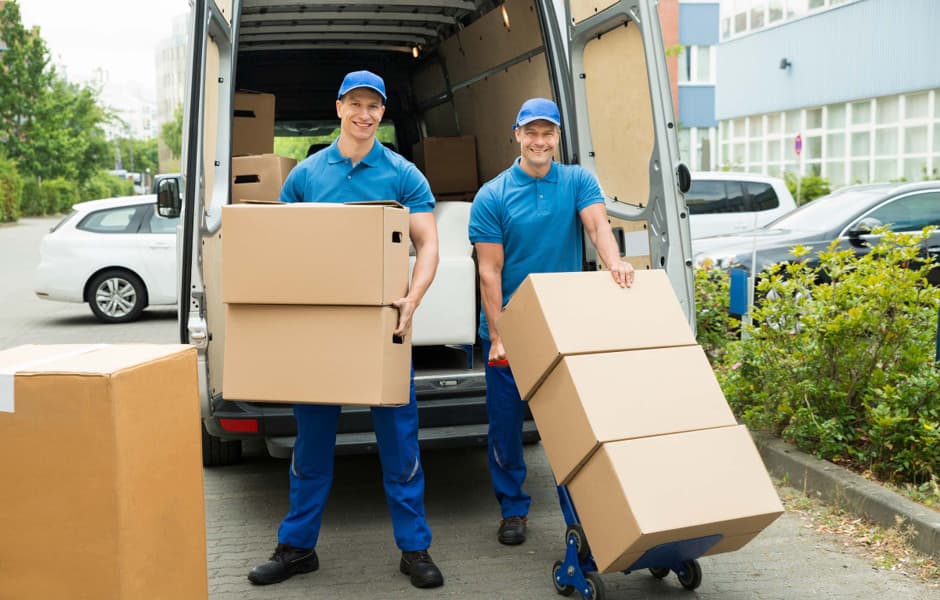 Moving Services to Help You Relocate to Wyoming
Furniture Transportation – moving your furniture can save you from having to buy new things later. Some furniture is sentimental and you want to take it with you. Whatever the reason for taking your furniture with you, professional movers make sure they get everything there for you in one piece.
Residential Movers – help take the stress out of moving and for added benefit it is always a good idea to take out moving insurance for your precious possessions.
Piano Transportation – big items like pianos can be a hassle to try and put in the back of your car, that's why hiring a professional moving company that deals in piano transportation, is advisable.
Art and Antiques Movers – not all relocating services offer the right moving insurance for your needs. However, it is essential that with items that are of high value like art and antiques to consider insuring them if not already done, to make sure you don't suffer loss or additional costs of breakage or stolen goods.
Hot Tub Movers – hot tub movers offer the service of moving your hot tubs and swim spas. Using the best equipment, they can safely move your hot tubs from one house to the other and if need be, install it back for you.
Pool Table Movers – pool tables are pretty hefty and need professional movers to do the heavy lifting. Pool table movers offer this service, using the best equipment and they can safely move it from one location to the other and if need be, install it back for you.
Office Movers – are experienced movers at moving all your office supplies including the furniture and equipment from one location to the other when you are relocating.
Last Minute Movers – and then there are the last-minute movers who can also be called and provide exceptional services to help moving anything from your home or office.