Date: 02/15/2020
Reading time: 20 minutes
Share on
It is time to make those New Year's resolutions a reality and to start planning that relocation that you have been putting off. Moving to a new state comes with plenty of opportunities but also a few challenges of its own.
Relocating to Nevada is no different which is why we have all the information that you will need in one place to help you decide. Researching different moving companies and finding the ideal movers is something that is left up to you but we have covered all the rest.
The Silver State is often regarded as the entertainment capital of the US, especially Las Vegas. But, apart from the gambling aspect of the state, what makes Nevada special from the other states?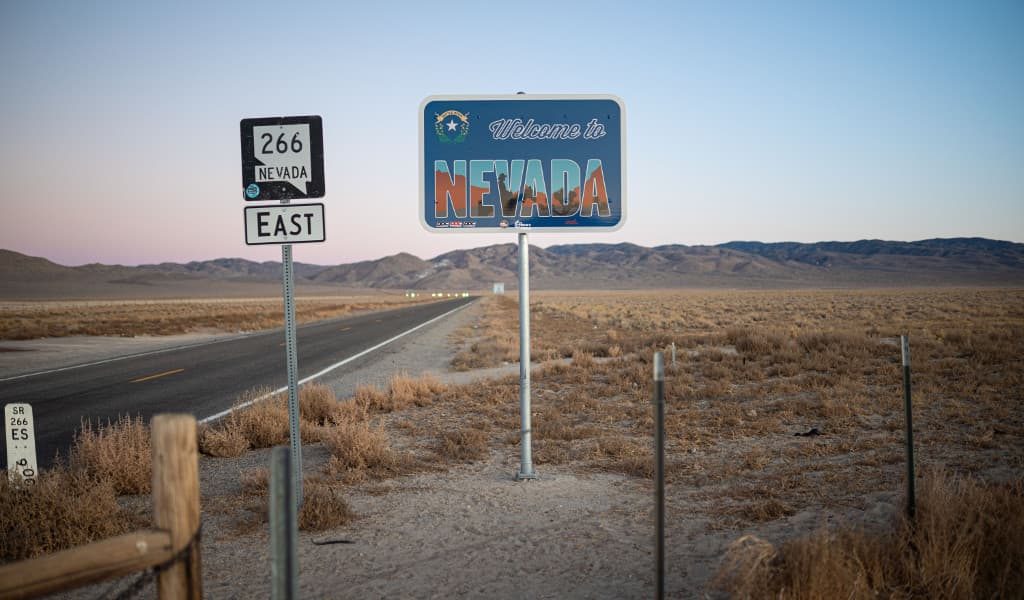 For starters, Nevada got its nickname from the silver rush days in the mid-1800s and, the silver deposits, are one of the main reasons for Nevada being granted statehood. Nevada is also very popular thanks to its resorts and multiple state parks – 24 to be exact!
When it comes to nature, the wild mustangs make Nevada particularly unique. These wild horses can be found all over Nevada but mainly along The Virginia Ridge – a must-see for tourists and newcomers!
So, what are you waiting for? It is time to make the leap and discover what wonders moving to Nevada can do for your life. All it takes is one phone call and all can be changed forever.
Contents:
The pros and cons of moving to The Silver State
With so many states to choose from, how are you supposed to know that Nevada is the right choice? The first place to start is by measuring the various pros and cons against your very own "moving to Nevada checklist".
From here you will be able to see how Nevada compares to your preferences and needs. All you need to do after this is book the movers!
| | |
| --- | --- |
| Pros | Details |
| Previously illegal | While gambling is not legal in many US states, Nevada is an exception. You do not have to drive far to get a hold of the slots. |
| Sunny days ahead | Nevada is listed as one of the top ten sunny states in the US providing no shortage of sun. If you hate the cold, then moving to Nevada will solve that problem. |
| Better tax rates | Thanks to tourism and entertainment, Nevada has quite large revenue. As a result, Nevada residents pay lower taxes than most states in the US. |
| Get out and about | Everything from skiing, mountain biking, rock climbing, and even camping can be enjoyed in Nevada. If you are an active person then you will find Nevada attractive. |
| No housing problems | Housing in Nevada is quite cheap when compared to other states. While this might be shocking it is the reality. Moving to Nevada might be cheaper than you had previously imagined. |
| The party-state | Making friends and finding places to wind down from work are not in short supply in Nevada. Most cities have an active nightlife even during the week. |
| All-day, everyday | Because of the active nightlife in Nevada, there are always a couple of stores that stay open all night. So, if you want to miss the rush and do your grocery shopping at 2 AM then you can! |
| | |
| --- | --- |
| Cons | Details |
| Reduced standard of living | Nevada has proven to be quite a costly state to live in – often increasing general living expenses by up to 50% upon relocation. Before deciding to move it would be wise to find a higher paying job first. |
| Crime in the city | The crime rate in the urban areas of Nevada is often above the national average. However, rural areas are mostly void of crime. Moving companies might know something about safer urban areas. |
| Healthcare woes | Those living in rural areas might struggle with healthcare. While the urban areas have proven to be fine, rural residents are feeling the low quality of access rating Nevada has. |
| High-self discipline | Alcohol and gambling addictions are rampant in Nevada. If you are moving to Nevada then you need high self-discipline to ensure that you do not fall into the trap. |
| Employment opportunities | Finding a job may prove to be difficult unless you are in the foodservice industry. It is best to save up before moving to Nevada to have some savings to carry you through. |
| Education problems | The public schools in Nevada do not have great education ratings which is why most families opt to send their children to private schools in the area. |
| Tons of traffic | Commuting in Nevada, particularly the cities, is very difficult and residents have found that they need to leave up to 30 minutes earlier to arrive at their destination on time. |
Living the Nevada lifestyle
Living in Nevada will prove to be a completely different lifestyle: you will need to get used to a new standard of living, new people and a new job. All of this adjustment can be quite taxing but knowing what to expect can ease the transition.
The demographics in Nevada might prove to be quite different from other areas in the US but different is not always a bad thing! The most recent census information reveals that Nevada is currently ranked 32nd in population density with a population value of 3.13 million as of 2020 -1.7% higher than 2019.
The population is divided into 49.8% female and 50.2% male with an overall average age of 37.5 years across the state.
The Nevada population is growing at a very fast rate – in fact, one of the fastest in the country. Thankfully, the living area available in the state measures to approximately 110,000 square miles ranking the state as 7th largest in the US.
While most of the population is currently residing in busy cities, the rural areas are much less crowded and have a very small population.
The current (2020) religious and racial statistics in Nevada are as follows:
| | |
| --- | --- |
| Religion | Population Percentage |
| Christian Faiths | 66% |
| Atheism | 28% |
| Non-Christian Religions | 5% |
| Race | Population Percentage |
| White | 66.21% |
| Other races | 10.14% |
| African American | 8.93% |
| Asian | 8.03% |
| Native American | 1.23% |
| Native Hawaiian or Pacific Islander | 0.66% |
The most-loved cities in Nevada
Nevada has a great array of popular cities, which is no wonder why the population is centralized in these areas. Let's have a look at some of Nevada's greatest cities and what the residents get up to in these areas.
Las Vegas
If you are planning on moving to Las Vegas, then you are in luck because the city never sleeps. Las Vegas is internationally renowned for its resorts, nightlife, gambling, and fine dining among other forms of popular entertainment. It is also the financial and commercial hub of Nevada.
The first must-see of Las Vegas is none-other than Caesars Palace. With a glamorous pool area, a thrilling nightclub, a shopping center, and over 4,000 suites and hotel rooms to choose from, a weekend away at Caesars is one to remember.
If you prefer a slower night of entertainment then the Park Theater might be more suitable. This 5,200-seater can be found in the center of the Las Vegas Strip and is the ideal place for artists to perform in a more intimate environment. The venue also hosts award shows and can even be rented for events.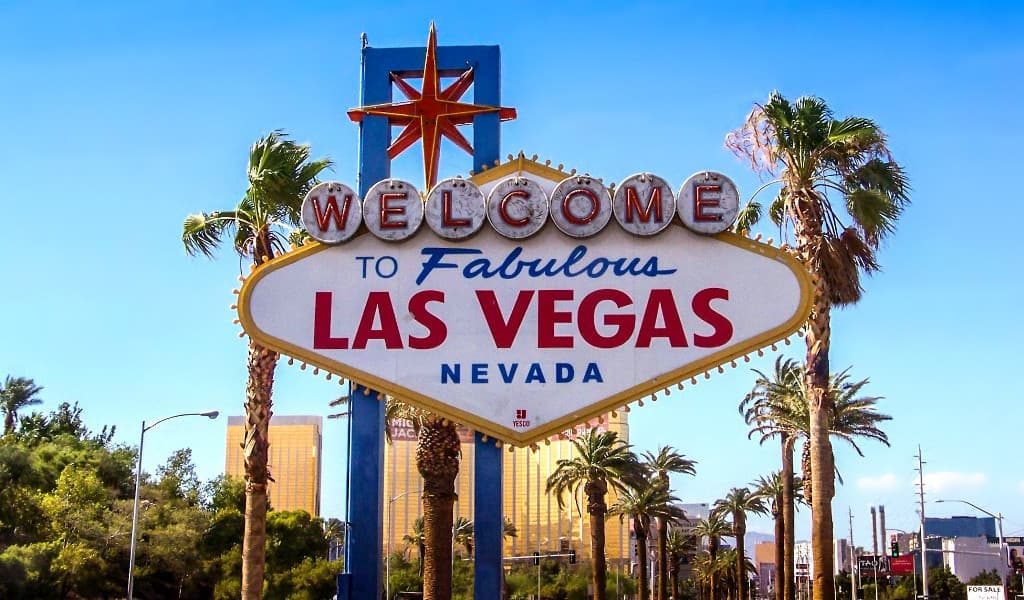 Reno
Reno might be most popular for its casinos and gambling but there is more to the city than entertainment. Reno is quite a historical city and offers a variety of museums and monuments to visit.
But there are also opportunities to relax and become active. The Mount Rose Ski Resort has proven to be a Reno-favorite. Only 20 miles from downtown Reno, the resort is the nearest for ski enthusiasts to travel to. It is also the highest base resort in the region.
If this is not the type of rush you are looking for, you can always visit the Greater Nevada Field. Enjoy some concession food while watching the Reno Aces among other popular teams. There is also a great view of the surrounding mountain range and a great way to escape the business of the city.
Henderson
Henderson is the second-largest city in Nevada comparable only to Las Vegas in size. The city is best-known for its supply of magnesium during the Second World War But that is not all that the city is famous for now.
No visit to Henderson would be complete without a visit to the M Resort Casino. Not only a modern marvel of architecture, but also an impressive amalgamation of slot machines, roulette wheels, and blackjack tables for gambling enthusiasts.
And what better way to end off a day at the tables than with a relaxing walk to the Lion Habitat Ranch – only a short drive from the M Resort Casino. Here visitors can see cute and cuddly cubs as well as roaring full-grown specimens. You can also learn more about lions and even be lucky to see a grooming session.
Carson City
As the capital city of Nevada, Carson City is well worth a visit, particularly for its authentic Wild West history. The city is also located near the historic mining ghost town of Virginia City and other popular skiing areas.
Take a break from city life and explore the city with a bird's eye view by hang gliding with Hang Gliding Tahoe. All safety equipment is provided and you will be assisted by an instructor throughout.
If you prefer to keep your feet on the ground, the Jack C. Davis Observatory is also a popular choice. The observatory and astrology center has two reflecting and one spectrograph telescope. What could be better than to spend a night looking at the stars?
Sparks
Although one of the smaller cities in Nevada, Sparks is not lacking in activities to keep residents and tourists busy. Sparks is the home of the Legends at Sparks Marina as well as the West Rib Cook-Off Festival among other community events.
Spend some time in the sun, by visiting the Sparks Marina Park. The park offers the perfect way to cool off from the hot Nevada sun. There are facilities for kayaking, boating, and even scuba diving!
And after a day in the sun, you may want to try your hand at some poker or roulette. And you can do so by visiting the Rail City Casino which has numerous gambling activities waiting for you.
The historical, cultural, artistic side to Nevada
Most people know Nevada for its gambling, casinos, and live entertainment but there is also a hidden historical, cultural, and artistic side that residents treasure and love. Here are a few of the museums you need to visit that should be on your "moving to Nevada" checklist.
A weird and wonderful Nevada
It is always good to know a thing or two about the state you are planning to relocate to. Nevada has some interesting facts and hilarious state laws that will make you smile.
Interesting state facts about Nevada
The meaning in the name – the state's name is from Spanish origin and derives from the Sierra Nevada – a mountain range in Spain. The name translates to "covered in snow" which refers to the snowfall on the Nevada Mountains.
Sunny most of the time – if you hate the cold and rain then you should move to Winnemucca. Although a small town, the town has an average of 201 sunny days per year.
Early remains – the oldest remains in the US were discovered outside of Fallon, Nevada at the Hidden Cave in 1949.
Tiny little rodents – the kangaroo rat, native to the Mojave Desert area, can survive their entire life without any water.
A shrimpy matter –more shrimp is eaten in Las Vegas in a day than in the rest of the US at a whopping 60,000 pounds worth.
State laws that will have you in stitches
Men residing in Eureka who have mustaches are not allowed to kiss a woman.
If you want to walk around the street in Elko, you are required by law to wear a mask. This law was introduced during the flu outbreak of 1918.
Attempting to pawn your dentures in Las Vegas is illegal
You are not allowed by law to own a spray-painted shopping cart in your basement in Reno.
It is illegal to ride a camel on the highway.
Hula-hoops are banned in Fremont Street, Las Vegas because they obstruct the shoppers attempting to get by.
In Nevada, it is illegal to ride a camel on the highway.
The natural side of Nevada
Even though the weather in Nevada is mostly sunny, the state does experience rainfall and snowfall – be it but a little. In Nevada, the climate is mostly dry and residents can expect up to 265 days of total sunshine annually.
The average rainfall and snowfall annually have been recorded at 11-inches and 22-inches respectively.
While the heat can be harsh, the state offers the perfect sunny day weather almost all year round making outdoor trips planning a breeze.
According to the Nevada weather statistics for Las Vegas, the city experienced a total of 3,817 hours of sunshine and only 21 days of rainfall with no recorded snowfall.
The annual average high temperature for 2019 was 80 degrees Fahrenheit and the annual low temperature was recorded at 58 degrees Fahrenheit.
While Nevada is known for being hot, Las Vegas is recorded as being the hottest city in the state. So if you can handle the Vegas heat then you should be fine around the other areas of the state.
Natural attractions that cannot go unseen
Take the time to escape the hustle and bustle of the busy Nevadan cities and explore the natural beauty that Nevada has to offer. While most of the landscape is beautiful deserts, there are a few luscious lakes that make for great weekend trips.
Here are some of the natural attractions that should be on your checklist:
Hoover Dam (Las Vegas)–Hoover Dam is an important Great Depression landmark and now separates the Colorado River and Lake Mead. After five years and the labor of 21,000 men, the 726-foot dam was completed. It can now be visited by tour, the bridge or a boat ride along Lake Mead.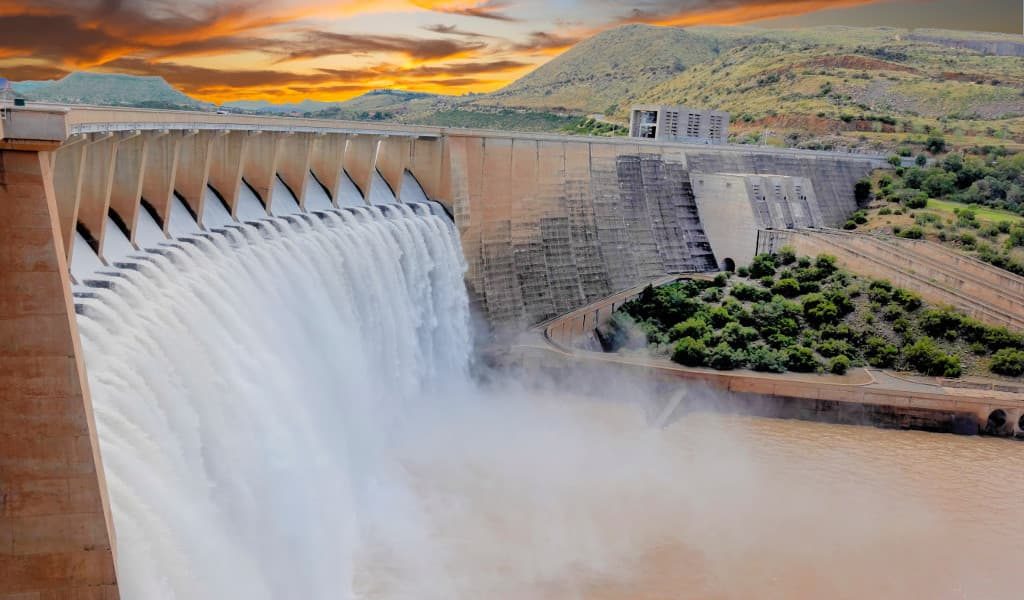 Red Rock Canyon National Conservation Area (Las Vegas)–while most people are drawn to The Strip for a night of gambling and live entertainment, the surrounding mountains provide particularly world-class entertainment of their own. The Red Rock Canyon National Conservation Area has plenty of hiking routes, rock climbing cliffs, and beautiful scenery.
Animal Ark (Reno) –this wildlife sanctuary 25 miles outside of Reno is not a zoo but a haven for animals who cannot be released back into the wild. There are several species of both exotic and North American animals spread across 38-acres of land. The most popular attraction at the center is the bear feeding.
Sloan Canyon National Conservation Area (Henderson)–a popular place to get your boots dirty is the Sloan Canyon National Conservation. The area is best known for the rock carvings and petroglyph designs. You can explore them in miles of hiking trails.
Lake Tahoe (Carson City)– not only is Lake Tahoe one of the most popular tourist destinations in the world, but it also provides an excellent contrast from the desert environment that those living in Nevada are used to. Crystal clear waters, lush trees, and spectacular views are only a few of the marvels at Lake Tahoe.
Red Hawk Golf and Resort (Sparks)–if you are a golfer, or would like to take up the sport, then there is no better city to do so in than Sparks. Sparks has multiple golf courses with the Red Hawk Golf and Resort being a favorite. This eighteen-hole golf course also offers some spectacular views.
Watch out for those natural disasters
As with many of the other states in the US, Nevada is also victim to random natural disasters with a few making quite common appearances in the area. The weather anomalies occurring in the area include floods, earthquakes, and wildfires.
While these are the commonly occurring disasters, there are also recordings of blizzards and high winds. Droughts are also common in the area, given that Nevada receives so much sunlight and very little rain.
If you would like to avoid these disasters, it is best to determine which county is least affected by these hazards beforehand. If you are concerned about the best route to take when moving to Nevada, you can always consult your moving company and will be able to provide more information.
The Southern Nevada Health District released an official guide on how to deal with both natural and manmade disasters that occur in the area. Part of these preparations includes assembling an emergency kit, developing a disaster plan for your pets, and organizing ways in which to receive important information should a natural disaster occur.
Budgeting for the move to Nevada
Moving to Nevada will not come cheap – moving to any state is not something that can be done overnight. But, with some budgeting and saving, the relocation will be simple. Comparing the relocation costs of various moving companies will be the best place to start; once you are settled on your movers then the rest will fall into place.
The total amount that you need to budget for will differ according to your current home state. Movers charge according to the distance that needs to be traveled to deliver your possessions as well as the amount, nature, and weight of the possessions you have.
For example, if you have a hot tub then you will need movers that specialize in hot tub transportation as these movers have the necessary specialist skills.
The following approximate relocation costs should help you to start budgeting for your move to Nevada.
New York to Nevada = $6,152
Chicago to Nevada = $4,990
Louisiana to Nevada = $4,953
Buying a home versus renting one
Before you get caught up in all the packing and researching rental companies, you need to be able to tell the movers where exactly they are going to be taking your possessions. And, to do this, you need to answer one question first: do I want to rent or buy a home?
When you move to a new state you might be tempted to buy a home immediately – you have the savings from your previous home being sold and it feels right to purchase a home and tick it off the to-do-list.
However, what if you are not happy in the city you chose? Research goes a long way, but it can only go so far. Traffic could be horrid, the schools might be sub-par, or you might just not like your neighbors. Whatever the case – it is best not to tie yourself down immediately.
Avoid the mortgage ties for a few months after you arrive in Nevada and from there you can decide if the city has the right feel for you. Renting a property will allow you to explore the area and see if you 'fit' into the picture. If you are happy you can always arrange a purchase then.
According to 2019 housing statistics in Nevada, the average home cost is $292,100 while the average home value is $320,922. This places the average cost per square foot at $179.
The national average rental price is currently $1,590 and the Nevada average is $1,560 placing it basically on par with the nation price.
The table below should give you a basic idea on the average home cost in various Nevada cities:
| | |
| --- | --- |
| City Name | Average Home Cost |
| Reno | $317,100 |
| Sparks | $281,800 |
| Henderson | $274,800 |
| Carson City | $273,500 |
| Las Vegas | $216,500 |
Surviving the lifestyle change
One of the cons of moving to Nevada has proven to be the change in lifestyle. Nevada cities have proven to be more expensive than many other states which can be a bit of a challenge for those moving to Nevada.
This means that some drastic lifestyle changes might be necessary – at least until you can find better employment or adjust to the new living customs.
Before moving to Nevada, it would be wise to prepare yourself for the change in the cost of living. This will allow you to plan better and, possibly, budget more. The Economic Policy Institute designed a family budget calculator specifically for this purpose.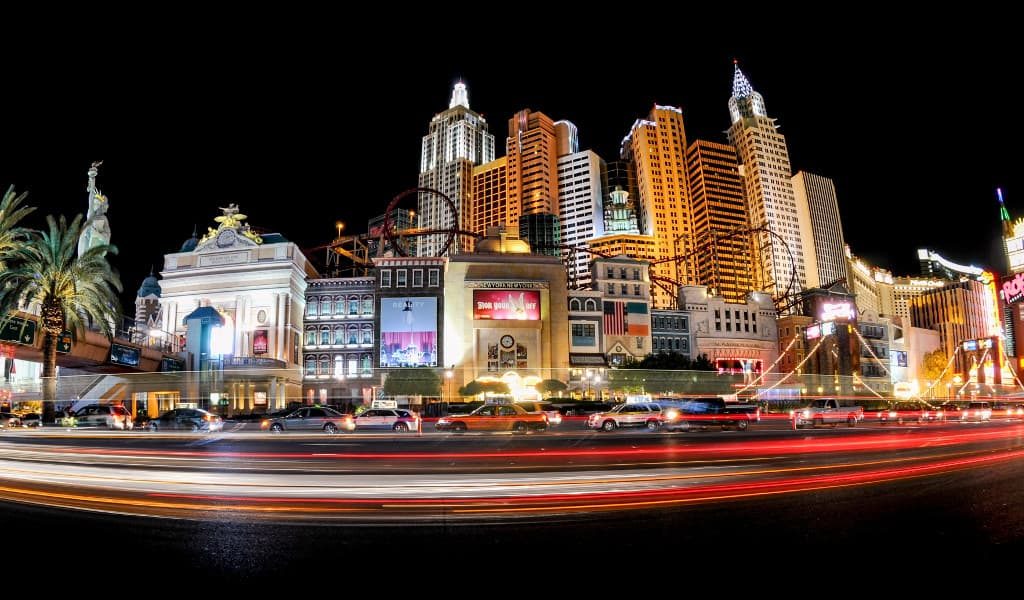 Those moving to Nevada, or any other state, will find this tool particularly useful as it provides a cost estimation for the annual and monthly cost of living they can expect based on the size of their family. The calculator considers an array of expenses including taxes, childcare, and healthcare.
A family of two adults and two children living in Las Vegas can expect an estimated monthly cost of living of $6,422 and an annual cost of living of $77,068. Whereas, the same family living in Carson City would pay $6,777 and $81,330 respectively.
Looking out for the education, health, and safety of your family
When you relocate certain factors that can simply not be ignored or skimped on and the three basics are education, healthcare, safety.
You do not want to move to a place where your family will be in danger or will not receive the adequate education or healthcare they deserve.
Education is important
Unfortunately, education is not highly ranked in Nevada. In the most recent studies, Nevada ranked 50th out of the states for their education system.
If you have children then sending them to a private school in Nevada is the best option as these schools are still highly regarded. Otherwise, if you are looking for good educational training, then another state might serve your needs better.
The following schools are among the better regarded elementary, middle and high schools in Nevada:
Top ranking universities in Nevada:
The ins and outs of healthcare in Nevada
Similar to the educational problems in the state healthcare is ranked very low across a national average. In fact, the healthcare system in Nevada ranks 48th in the country placing it near to last.
Nevada ranked 50th for healthcare accessibility and affordability, 51st for prevention and treatment, and 38th for avoided hospital use. However, despite the low rankings, Nevada's population is still ranked 39th for population health.
Despite having shown improvements in various areas of healthcare, like granting more medical insurance to adults and children, the state remains among the bottom in national rankings.
This does not mean that the healthcare system in Nevada is useless. Nevada performs well in the chronic disease sector but still lacks in a variety of others.
The problems in the healthcare system can be mainly attributed to the lack of medical personnel to attend to the fast-growing Nevada population. The rural areas are particularly lacking in medical facilities.
With more medical personnel and funding, the medical sector should pick up. If you are a doctor or medical practitioner then perhaps moving to Nevada would be a good move – especially since medical personnel are in demand.
If you are looking for medical assistance, the following list of medical facilities ranks among the best in Nevada:
Is Nevada a safe state?
Crime is unavoidable but, before relocating to Nevada, it would be wise to research the current crime statistics in the area to determine which city would be the safest to live in.
The urban areas have relatively high crime rates in Nevada due to them being densely populated. However, the rural areas are almost void of all crime. If you are not looking to live in the cities then going rural would be your best bet.
Nevada is currently ranked 14th in the US in terms of crime and safety. A total of 22 crimes occur in a square mile radius in Nevada. Although, the national average violent crime rate is 4.49 and Nevada's is a whole point higher at 5.96 which is a reason for concern.
A total of 16,420 violent crimes and 73,985 property crimes were recorded in Nevada in 2019. This probability of becoming a victim to a violent in Nevada as 1 in 185 and a victim to property crime is 1 in 41.
Although these statistics are higher, if you contact the local police and ask about the crime statistics in individual neighborhoods you will be pleasantly surprised to hear that crime is not a problem everywhere.
Finding a job in Nevada
Due to the high population and influx of relocations to Nevada, the job market has been quite tight. Unless you are in the foodservice industry; then there are plenty of jobs available due to the high number of resorts, hotels, and casinos in the area.
The current unemployment rate in Nevada is 4.1% – relatively higher than most of the other states but with the influx of people moving to Nevada it is not difficult to understand.
Despite the high unemployment rate, the state introduced 55,200 jobs between 2018 and 2019 which amounts to a 4% job growth rate over a year. This proves that Nevada is making the effort to deal with the unemployment rate.
However, Nevada's economy remains one of the strongest in the US and is currently ranked 8th in the country with most of the state revenue being accumulated from the tourism industry. Nevada has an economic outlook ranking of 4th which implies that the US expects the state economy to continue to improve.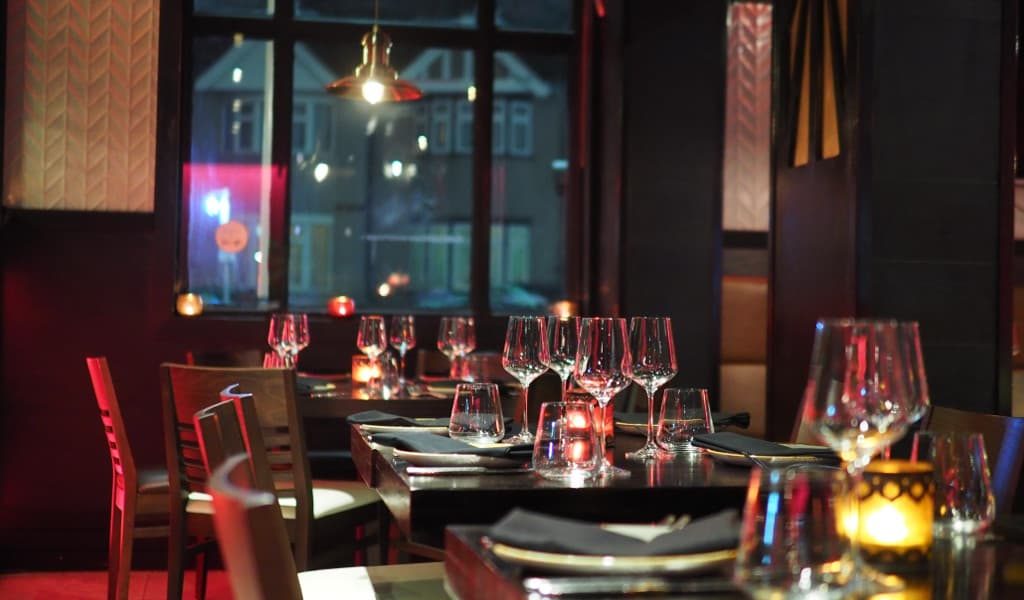 While the above statistics are promising, it might be best to research on the State Occupational Employment and Wage Estimates, released by the Bureau of Labor Statistics, to ensure that the industry you have training in is in demand in Nevada.
The top-ranked industries in Nevada are as follows:
Tourism and Gaming industry
Logistics industry
Manufacturing industry
Mining industry
Aerospace industry
Apart from researching the moving companies, you have one other major challenge: finding a new job. But, thankfully, some skilled people are familiar with the job market that can lend you a helping hand.
Recruitment agencies will be able to find an available job based on your skills, qualifications, and preferences. Here's a list where you can begin your search:
Commuting in Nevada
Drivers in Nevada have been ranked as the 10th worst in the state for the third time since 2011. Nevada also has one of the highest cyclists and pedestrian fatality rates in the US.
However, according to a study conducted by the Nevada Department of Public Safety, the total number of vehicle accidents and road fatalities has decreased since their previous assessment in 2018.
331 road fatalities were recorded in 2018 but this count has decreased in 2019 by 45%. The total number of accidents occurring has also decreased by 34%.
Nevada currently ranks 31st in the US for overall traffic congestion and commuting times. Because the majority of the population lives in or around Las Vegas and Reno, the two most populated cities, the traffic can become quite hectic.
Commuting to work, or even a shopping center, can take up to 22.8 minutes in Nevada – significantly longer than some other states and, probably, a longer commute than what you are used to in your home state.
As with any state, some roads and highways are more congested than others and are best avoided. Here are some of these infamous routes that should be avoided when you are traveling with your movers to your new home in Nevada:
Highway 50–also known as the Loneliest Road in America, this 250-mile stretch of highway has no gas stations to refuel at and barely any cell service. AAA advisors even advise those traveling along this highway to take additional gas and food in the event of a potential breakdown.
Mt. Rose Highway–regarded as the most dangerous road in Nevada, the Mt. Rose Highway has various twists and turns. While the highway stretch is regarded as one of the most beautiful routes in the state, it becomes highly dangerous in the winter months.
US 93–the US 93 connects Vegas and Phoenix but is dubbed one of the highways to avoid. The road does not only have one of the worst emergency response times, but it has claimed over 90 lives in the past few years.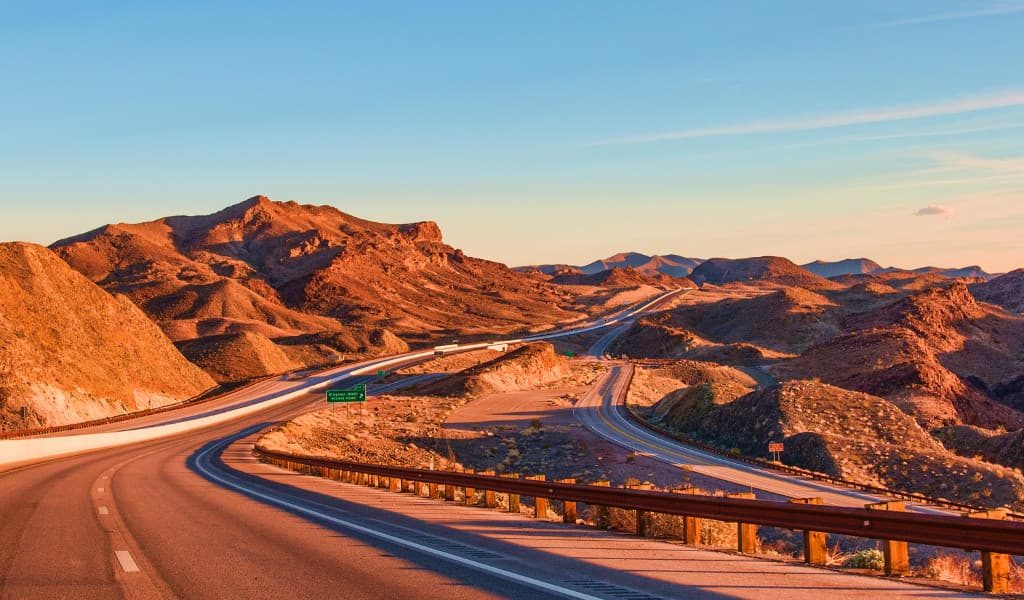 With the total number of people living in the cities, driving your own vehicle can become quite frustrating. So public transport might be a better option.
This table summarises the most popular forms of public transport in Nevada along with the respective fares:
| | |
| --- | --- |
| Public Transport Type | Cost |
| Bus | $2.00 per trip, $8.00 per day pass, $65.00 monthly pass. |
| Limousine rental | $50.00 per hour for a basic limo & $115.00 per hour for luxury limos. |
| Amtrak Trains | $20.00 to $400.00 depending on distance traveled. |
| Monorail | $5.00 per trip, $12.00 per day pass, $28.00 per three-day pass. |
| Taxi | An initial fee of $3.30 and $2.60 per mile thereafter. |
| Uber | Uber X: $2.55 initial fee and $1.75 per mile. Uber XL: $3.85 initial fee and $2.85 per mile. |
| Lyft | Lyft: Initial fee of $1.56 and $0.83 per mile. Lyft Plus: Initial fee of $3.25 and $2.31 per mile. |
| Biking | $65.00 per day or $325.00 per week. |
Another formality that will need to be dealt with upon moving to Nevada is vehicle registration. Movers will also have to obtain a Nevada driver's license and re-register on the voter's roll for Nevada.
After relocating to Nevada, new residents will have to complete their vehicle registration and obtain a Nevada state license within thirty days of relocating or will be liable for a $1,000 fine.
To apply for the new state license in Nevada, new residents will have to visit the nearest DMV and complete the relevant documentation. The following documentation will be required:
Passport and birth certificate
Out of state license
Permanent resident card
Proof of Nevada residency
After all the documentation has been completed, an administrative fee of $42.25 will need to be paid to receive your license.
While you are at the DMV sorting out your license, you should also re-register on the voter's roll while you are at it. Otherwise, you can complete the online application too. After completing the application, it can be printed out and handed in or mailed to the nearest County Clerk.
In the end, is moving to Nevada worth it?
The Silver State is filled with plenty of forms of live entertainment, resorts, casinos, and some of the most delicious food to be found in the country. But, all these pleasures do come at a cost.
And some of these costs are large amounts of traffic, longer commuting times, highly populated cities, and higher crime rates. Unfortunately, when urban areas are crammed tight with people, these types of disadvantages are inevitable.
Education and healthcare also leave much to be desired in comparison to the other states. Unemployment rates in Nevada are also higher than the national average but their job growth rates are currently among the highest in the country.
There are also plenty of places to become active in Nevada with various hiking trails, rock climbing cliffs, and even places to go kayaking and canoeing.
Taxes in Nevada are also among the lowest in the state due to the high amount of revenue Nevada accumulates from tourism and entertainment. This directly benefits the Nevadan residents as property and rentals are often cheaper than the national average – particularly if you are looking to live in rural areas.
Every state has its pros and cons, and if you can overlook the negatives you will face by moving to Nevada then you will be more than happy living in the Silver State. Afterall, it is one of the sunniest states in the US and there is always something to do in the city.
How to Move to Nevada
The first item on your moving to Nevada checklist should be to plan ahead. Before you can start contacting the movers, you need to make sure that you have thoroughly prepared for your relocation to Nevada.
One important factor to consider is the value of downsizing. Especially if you are retiring, or are only a single person, you do not need a lot of space. When you relocate to Nevada, it might be worth considering moving to a smaller property.
It is time to book the movers – and this is where all the research for different moving companies comes in. If you have oddly shaped or delicate possessions you will need to find specialist movers.
But do not rush into your decision – there are plenty of movers out there and you need to find the one that is best suited for you. Obtain a couple of moving quotes so that you can save as much money on your move as possible.
Take a family trip to visit your new area – this will help you to become familiar with the surroundings and see if you are happy with the new home you have chosen. Remember – it is never too late to change your mind.
Now you can start packing – grab some cardboard boxes, tape, and markers and decide what will go where. It will also be beneficial to make a checklist so you remember where everything is.
Before you set out for your new home, you should create an essential box. These are all items that you will need on your road trip like medication, maps, a camera, and maybe even a book to read!
It is time to say your farewells – go visit your family and friends and even go to dinner at your favorite restaurant. It might not be farewell forever, but it is farewell for now.
Get some rest before you set out on the road – you are going to need all your energy. Make sure to have a good breakfast and a strong cup of coffee before you leave.
The most important thing is to enjoy the move! It is not every day that you move to a new home so savor it and capture the memories. Do not forget to take a photo of you and your family posing in front of your new home!
Missing something is easy, especially when there is so much to do. So if you would like to make sure that you have covered all the bases and have all your affairs in order, then download our downloadable moving checklist.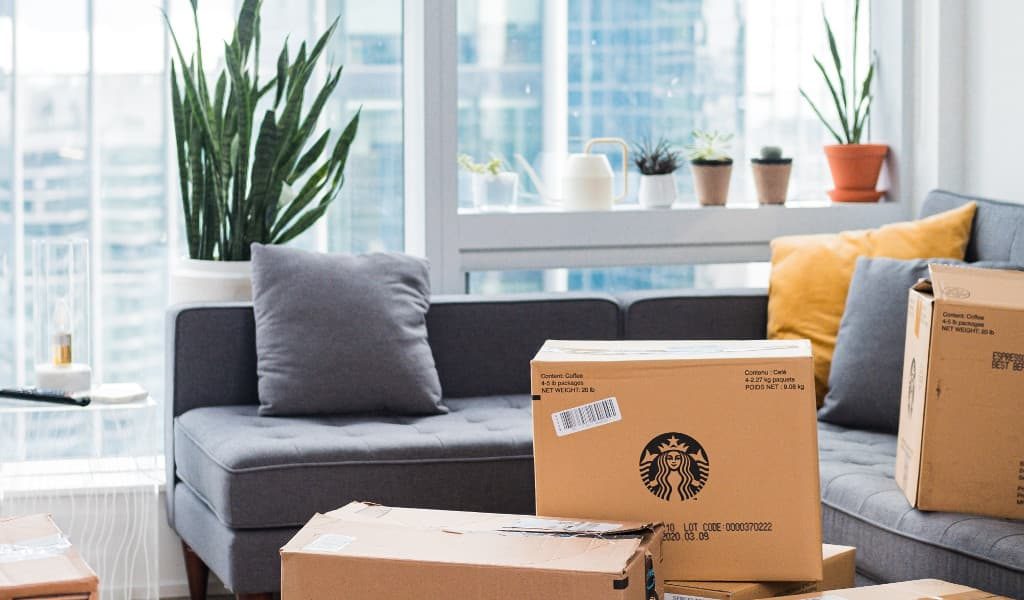 Moving Services to help you relocate to Nevada
Are you moving to Nevada? Then it is time to contact those moving companies and get a quote for their services! Furniture transportation can be difficult, especially if you have many delicate pieces.
But that does not have to be a problem – many long-distance movers specialize in the relocation of abnormal objects to Nevada. These possessions could include pianos, hot tubs or even pool tables.
The first step is to research moving companies that specialize in the moving of these specific possessions. So, if you need a pool table mover, then you do not need to get rid of it! The movers will disassemble it and put it back together when you arrive in Nevada.
There are also plants movers, antique movers, hot tub movers, and piano movers who all do the same thing – they know how to handle, pack, and move these objects without you having to worry about the trip to Nevada. Everything will be quite safe!
If you have forgotten to book a mover – don't worry it happens – there are last-minute movers who will be able to help you out. They will pack all the boxes with the safety wrap and ensure that everything is packed space-sparingly in the truck.
Whether you are getting quotes for a residential mover or an office mover, there is a variety of moving companies that will be happy to help you with your move to Nevada.
So, do not delay, go on and begin your research for moving companies today! You could be moving to Nevada sooner than you thought.