Date: 06/18/2020
Reading time: 3 minutes
Share on
Moving is a tedious and nervous enough. You are overwhelmed with packing up and preparing all the details, immersed in affairs and problems. But there are some ways that help you get rid of stress and make the move fun and easy for the family! With a little pre-planning and imagination, you turn one of the biggest stress into a pleasant experience.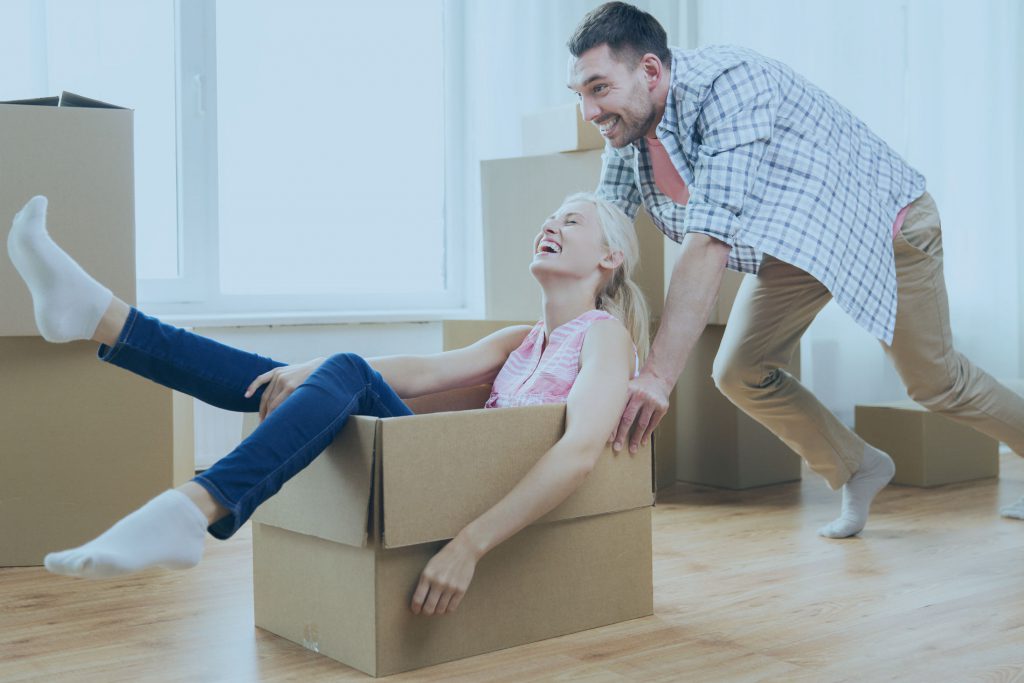 Contents:
5 tips how to make moving fun for adults
1. Be positive
The first difficulties with moving arise already at the preparation stage. This is when you get nervous. There be quarrels with your loved ones. It affects the move process for your whole family. The most important thing is to stay positive. Remember to meet your friends. Take your mind off the constant box collecting. Spend time with your significant other and children. It will make your move easier. Long distances moving is particularly tiring. Try to play more games, read funny stories and think positively about the life ahead in your new home.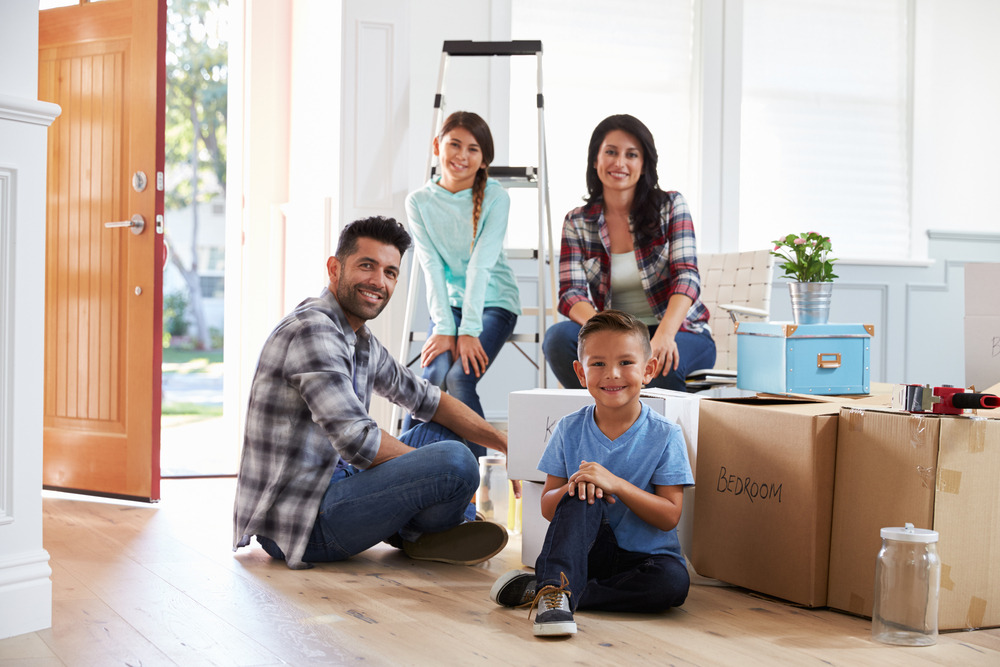 2. Allow yourself some unhealthy food!
When you move, you are so busy with problems that you even forget about eating. Think about what you eat on the day your move. Tasteful food help relieve your anxiety. Stock up on snacks, sweets and soda in advance. This cheer up the family during the break. The day before you move, try to get distracted by the new dish. Who knows, you might even come across a great new recipe and a new favorite dish as you collect different ingredients. Eventually, cook apple pie for the whole family!
3. Throw a party
With this house you have a lot of memories. Have a party with some friends to celebrate the moving. Put the table in the middle of the packed boxes, play your favorite music. You are calm down and have fun. On the day you move, you can picnic outside and take your mind off the hassle.
4. Make moving day playlist
Download the playlist of fun and rhythmic songs. Your favorite melody help you distract, speed up the process and lift your spirits. For example, use an iTunes to create playlists for the moving. Seniors moving more fun by including songs from their youth. You come up with the lyrics of the song yourself and sing it while packing.
5. Feel like a kid
It is considered that childhood ends at 18, but sometimes it is worth becoming a child even if you are much older. Imagine that moving is a game. Fold up the boxes to race with your family. Use colored duct tape to mark them. Bright colors make you feel better! Dive into pleasant memories, fantasize how you'll spend time in your new home.
7 ways to make moving fun for kids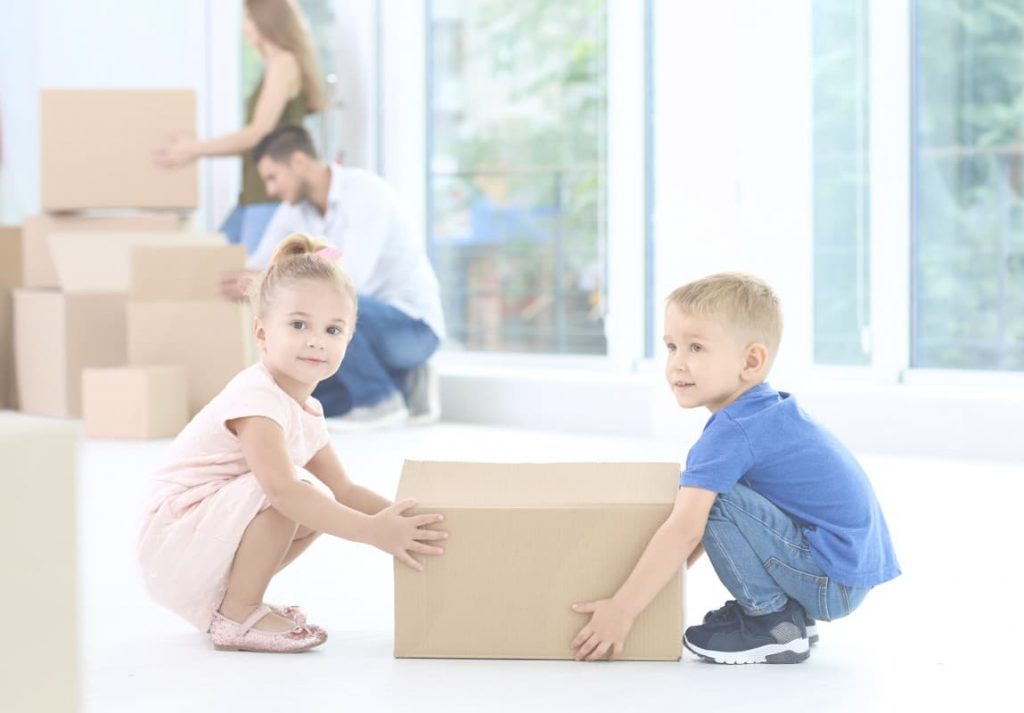 Draw your future home in bright colors and details. During this process, tell your child how much fun you will have at your new place. Cartoons and toys seem a great solution, but at young an age it is often not recommended to watch cartoons, and old toys quickly get bored. Take your child with colorful magazines, come up with interesting games, and look at examples on the Internet.
Give your child a chance to help with the packaging. Tell them how to put their belongings in the boxes. Buy colored stickers and duct tape. Let the kid mark and decorate the boxes if he wants to. Older kids can sign what's in them. Age from 3 to 15 years called the most difficult period for moving: up to 3 years, the child is relatively easy to part with the "old place of residence", after 15 people perceive the move rationally.
Spend a farewell evening with balloons, cake and games. Don't let the moment of parting become sad.
Turn on the cartoons while you're packing. This will keep the baby busy and give you the opportunity to clean up.
Use the boxes so that your children can play with them. Let them build their home or shelter. The road to a new place long. Especially if it's a move to another city or state. For example, from California to Texas.
The journey takes a lot of time, so you need to come up with games and fun songs in advance so your child won't get bored.
Delight them with small surprises like candy or small toys. This help them take their mind off the chaotic atmosphere. Also, try to present moving to your children, as the happiest and the best thing in their lives.
Top 5 packing songs for family
The right songs cheer you up when you pack. The rhythm of these songs will help you for sure to immerse yourself in the mood and enjoy every minute with your family. These melodies are directly related to your situation.
Top of the moving songs!
"Changes" by David Bowie
"Home" by Jack Johnson,
"I'm Moving On" by Elvis Presley
"Move On Up" by Curtis Mayfield
"Too Good at Goodbyes" by Sam Smith
The packing is a long and tedious task, so be patient and remember to add these songs to your playlist!
Bottom line
As you see, the moving is not boring and scary. Approach this process with a positive attitude. It is a pleasant event in your life. Turn on the radio or play a funny melody on a musical instrument yourself. Find how to move it properly, especially if it's the piano. Moreover, it is a fun journey for children, not a stressful one. You just need to pay a little attention. Moving with a pet is challenging, but incredible also! You get distracted by playing games with your pet or let your child have fun. Move the plants, beautiful things and precious details to your new home. Have a happy and easy moving!