Date: 12/14/2019
Reading time: 8 minutes
Share on
There comes a time when you need to say goodbye to the old chapter and turn the page to start the new one. Whether you are relocating for family reasons or received another job opportunity, moving to a new state is an exciting time.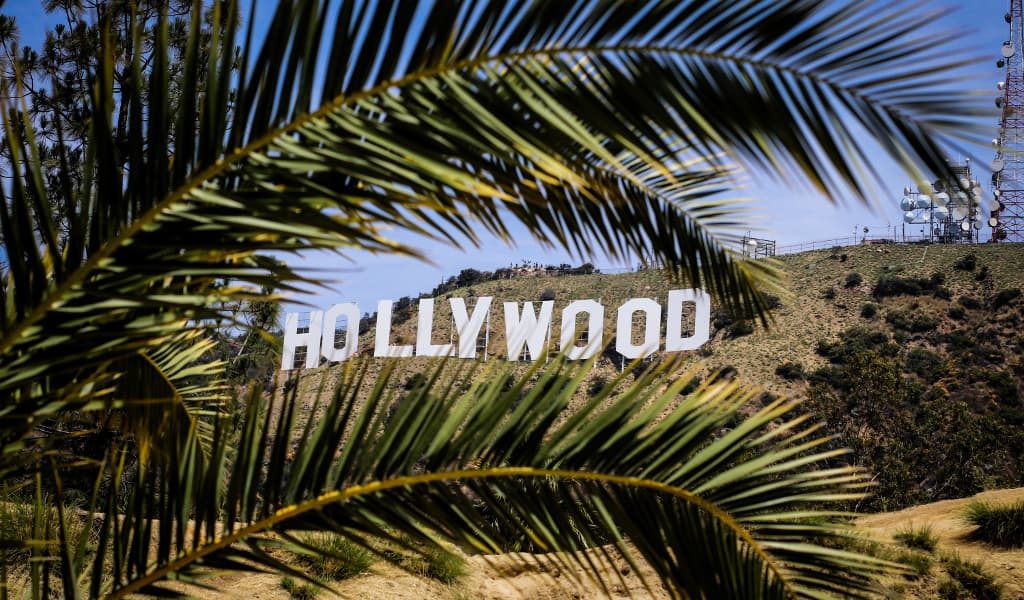 But it comes with its fair share of challenges, difficulties, and factors that you need to take into consideration. If you have a family, you need to consider which schools or universities would be most suited for your children. Or which traffic route or public transport is best to make use of.
Relocating to California is something to get excited! Nonetheless, there are still a few important factors to consider. Let's look at what you need to take into consideration.
Contents:
Is the grass always greener on the other side?
While you are keen to start afresh, the grass is not always greener on the other side. Here are some pros and cons to help you better decide which you are able to live with and which – maybe not so much. However, this should not deter you from relocating to The Golden State; it's just good to be aware of these things!
| | |
| --- | --- |
| Pros | Cons |
| The weather is always good | Crowded streets |
| A variety of local and foreign foods | Potentially higher cost of living |
| Tons of different types of people | Lots of traffic and traveling |
| Great educational opportunities | Difficulty finding parking |
| Plenty of tourist attractions | Far away from the neighbors |
| Beautiful beaches | Earthquake risks |
| Excellent healthcare system | Missing your family back home |
Getting to know California
The latest 2018 census revealed that there are 39.5 million residents in California of which 50.3% are female and 49.7% are male. See the race statistics for 2018 below or click here to view other interesting census statistics.
| | |
| --- | --- |
| Race | Percentage Population |
| White | 72.1% |
| African American | 6.5% |
| American Indian | 1.6% |
| Asian | 15.3% |
| Hispanic and Latino | 39.3% |
There are so many great cities and towns in California so how do you make a choice?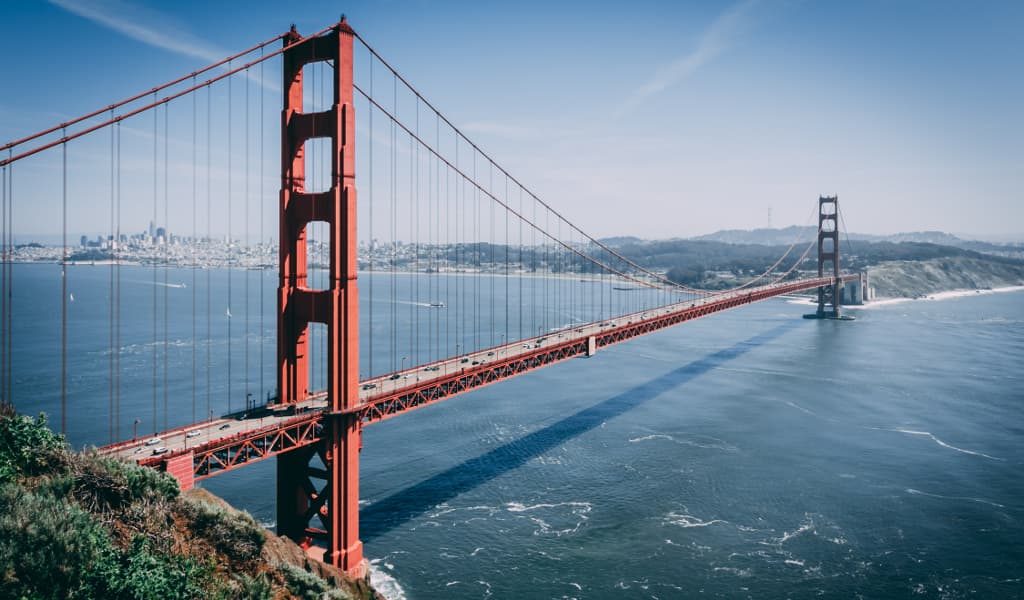 But, if all the excitement is too much, you can also take a walk-through history in one of the many local museums.
Fun facts about California
Before moving to a new state, you should know some of the cool facts surrounding that state's culture, history, and lifestyle. Here are a few to get you started but, if you are interested, there are more!
The grizzly flag
The Bear Flag of California originates from the early 1800s where a group of settlers proclaimed California an independent republic. It was only after the war on Mexico in 1911 that the flag was made the official state flag.
Queen Califia
California has its name origins from Spanish settlers who claimed that the island was ruled by Amazon women thus naming the island after an Amazon warrior queen: Queen Califia.
Eureka!
'Eureka', meaning 'I have found it is the state motto and originates from the discovery of gold during the California Goldrush.
Rich in agriculture
For a state that is known for its business exploits, it can be quite unexpected that California is the top agricultural and dairy-producing state in the USA.
The laundry crisis
The high service costs of laundry cleaning in California lead the miners during the Goldrush to ship their shirts to Honolulu for cleaning.
The oldest, tallest and largest trees in the world
California holds the record for the oldest, tallest and largest trees with a General Sherman, Redwood and Bristlecone Pine holding the records respectively.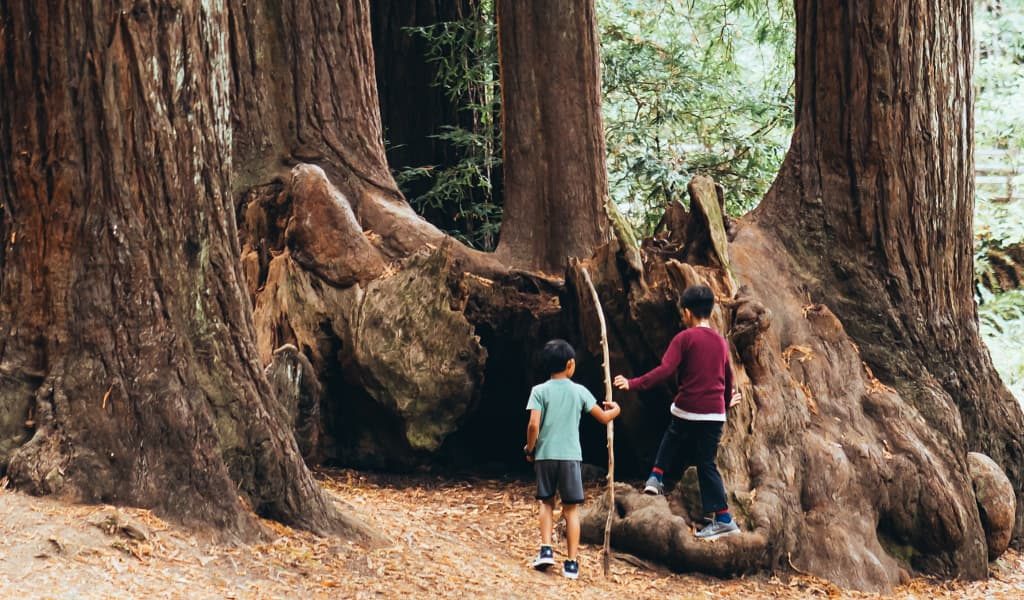 But the fun facts do not have to end here! Some interesting state laws that will make you chuckle!
Californians are not allowed to set a mousetrap unless they have a hunting license.
Eating oranges in the bathtub is illegal.
It is not permitted to lick a toad in Los Angeles.
Walking a camel down Palm Canyon Drive between 4 PM and 6 PM is illegal.
Flying a kite above ten-feet in the air is not allowed in Walnut.
All about the scenery
One of the things that people love about California is the weather. While the temperatures can vary, the weather is warm and pleasant. But if you enjoy the occasional snowfall you can still visit the Northern part of the state and find some snow in the mountains.
During October 2019, the temperatures remained cool in the 70s in Los Angeles. But the weather will depend on the particular city you wish to move to and its best to check it out for yourself.
So many places to see
If you are going to be staying in California then you are going to love the places that you can visit: from lush green forests to white sandy beaches and impressive waterfalls, California has something for everyone.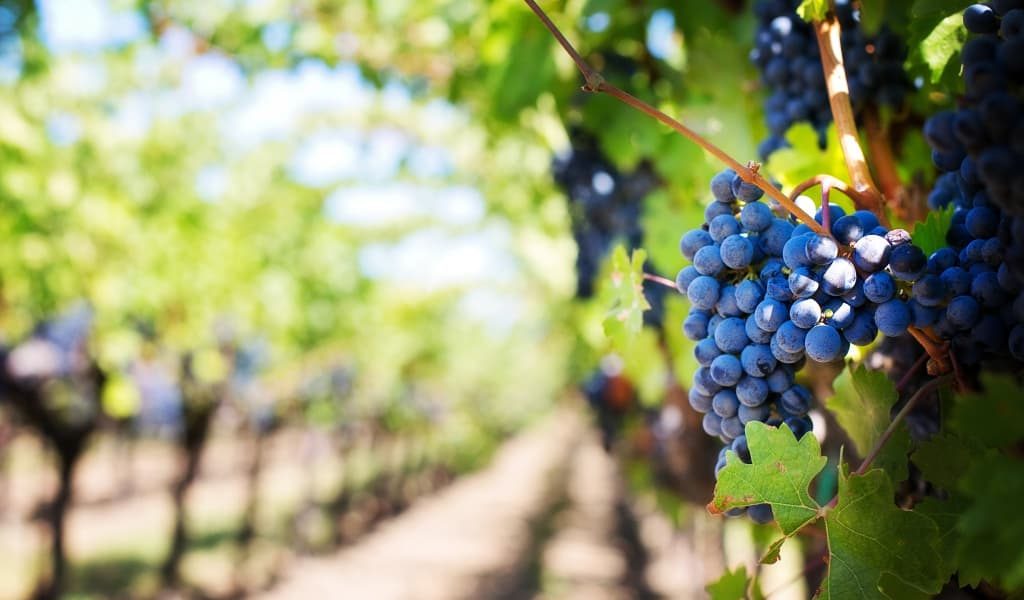 Oxnard Dunes: Tranquility meets beauty at the Oxnard Dunes. While Oxnard is a small city, its beaches are among the most beautiful that the state has to offer.
Bishop Hiking: If you are a lover of the outdoors then Bishop is the town for you. Hike an impressive 14,200 feet to the top of White Mountain Peak and enjoy the vista below.
Humboldt Redwoods State Park: There are a variety of Redwood parks in California, especially since Redwoods are native to the California area. Often growing over 290 feet, you can enjoy a walk through these lush forests.
California One Highway: This highway is one of the most celebrated roads in the world and offers fantastic views of vineyards and the coast of California. If you are one for road trips, then this is one for the books.
Napa Valley: If you are looking for a getaway to enjoy some award-winning food and spa treatments then Napa Valley is the place for you. Sip on the local wine from the vineyards and take in the stunning landscape.
Beauty is not without fault
Despite the obvious beauty that California is host to, the state is not without fault. California is near the top of the list for natural disasters including earthquakes, landslides, floods, and power outages.
To find out more about the potential risks each city is exposed to, make use of the MyHazards website created by the California Governor's Office of Emergency Services.
The cost of moving to California
The cost of relocating depends on what state you are moving from and how many possessions you have. Here are a few approximate relocation costs:
New York to California = $3,900
Washington to California = $3,500
Chicago to California = $3,000
Detroit to California = $4,300
Boston to California = $7,000
Renting versus buying
Buying is not always the best option when moving to a new state: you are not familiar with the surroundings so it is better to rent first and make sure you are happy with the city/suburb you have chosen.
Buying an average home in Los Angeles will cost anywhere from $605,000 with a deposit of approximately $120,000. A deposit of this amount is not always possible; especially when relocating.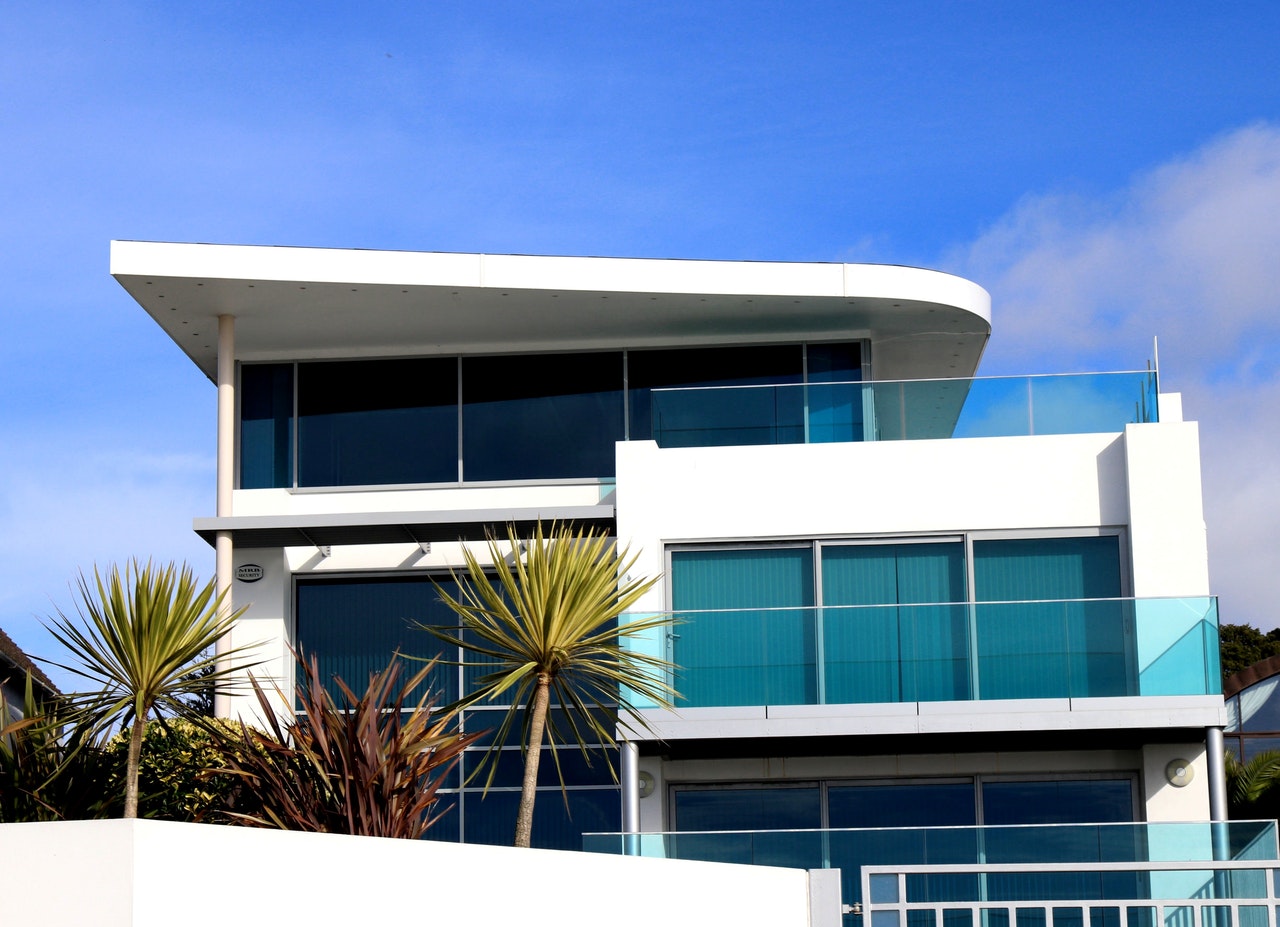 The cost of living
Use of the Economic Policy Institute's family budget calculator to help choose a city to relocate to. It will give you an approximate annual expenditure by taking taxes, housing, child care, and other factors into account.
As an example, a family of two adults and two children living in Los Angeles will need to budget for an average living cost of $92,295 annually with a monthly cost of $7,691.
Taking care of your family
Educational Opportunities
It is only natural to want the very best education for your child. This is why we have compiled a list of some of the most respected and trusted schools in California to kick start your search.
Top ranking elementary, middle and high schools in California:
| | | |
| --- | --- | --- |
| School Name | School Type | City in California |
| K.L Carver Elementary School | Elementary School | San Marino |
| Manchester Gate | Elementary School | Fresno |
| North Star Academy | Middle School | Redwood City |
| Science Academy STEM Magnet | Middle School | Los Angeles |
| Oxford Academy | High School | Cypress |
| Dr. T.J. Owens Gilroy Early College Academy | High School | Gilroy |
Top ranking universities in California:
| | |
| --- | --- |
| University Name | City in California |
| Stanford University | Stanford |
| University of Southern California | Los Angeles |
| University of California | Berkeley |
| California Institute of Technology | Pasadena |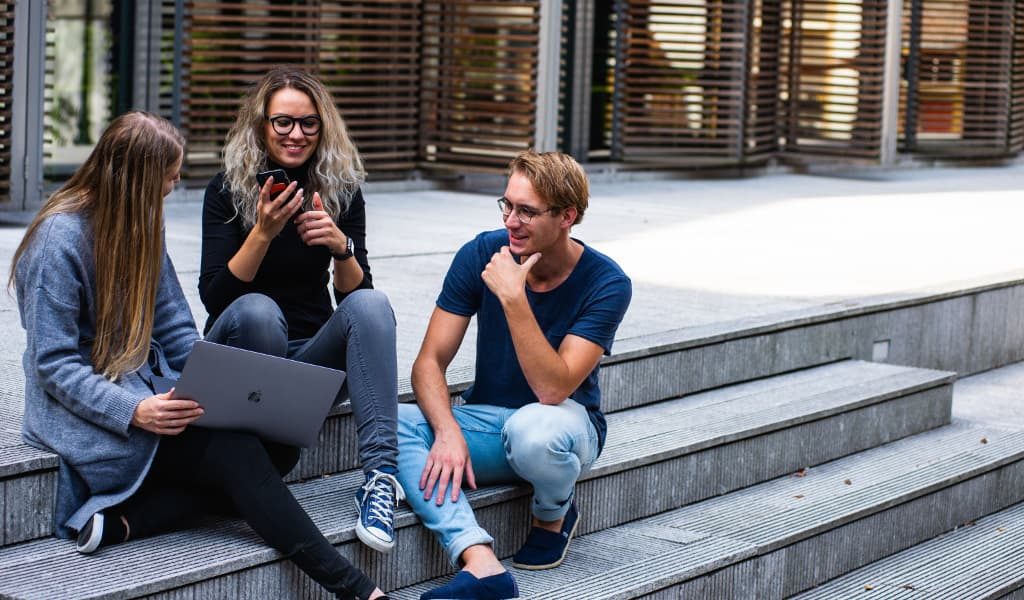 Healthcare and Medical Institutions
In recent years the medical care system in California has changed for the better with the passing of the Affordable Care Act. Some notable improvements include:
Everyone is required to have medical insurance by law and can face tax penalties if not abided by.
California residents can enroll for health insurance and obtain subsidies to reduce their monthly premiums.
Pre-existing medical conditions will not disqualify an individual from health insurance.
If you or a family member needs medical attention, then you can rest assured that you will be in the capable hands at one of these medical institutes:
Crime and safety
You do not want to relocate to an unsafe city or suburb so it is best to explore the city's crime stats beforehand.
In 2017, statistics recorded that 59% of crimes were related to aggravated assaults, 32% in robberies, 8% in rapes and a low 1% in homicides making California quite a safe state to live in.
The Public Policy Institute of California can provide more information on the crime trends over the years.
Getting to work
In September 2019, the Bureau of Labor Statistics measured unemployed at four percent in California. Los Angeles has a current labor force of 5.1 million and 4.9 million of these individuals are employed leaving 200,000 (3.9%) unemployed.
Find out about the employment statistics in your relocating city on the Employment Development Department website.
The economy in California has been ranked the largest in the USA as of 2018 and is ranked the world's fifth-largest economy Germany with a GDP of $3 trillion and a GDP growth of three percent from 2017.
As of 2018 employment statistics, the following industries have been ranked the best for job opportunities in California:
Architecture and Engineering
Computer and Mathematics
Business and Financial Operations
Arts, Design, Entertainment, Sports, and Media
Education, Training, and Library
But, if you are concerned, you can always get one of the top recruitment agencies to help you find the perfect job in a variety of industries.
Making your way around town
Accident statistics for 2018 revealed that motor vehicle accidents claimed 48 lives per 100,000 which is lower than the national average of 65 lives per 100,000.
Highways are the most congested areas in California, especially during holiday weekends. When you move it is best to plan your traveling between 9 AM and 3 PM as these times are the least congested.
With traffic been so hectic in California making use of public transportation is often the better option.
| | |
| --- | --- |
| Public Transport Type | Cost |
| Bus | $1.75 per one-way trip or $100 per monthly pass. |
| Metro Rail | $1.75 per one-way trip or $100 per monthly pass. |
| Ferry | $7.20 per adult, $3.60 per child on average. |
| Light Rail System | $1.75 per one-way trip or $100 per monthly pass. |
| Taxi | Base fee of $3.50 and $2.75 per mile. |
| Uber | $0.96 per mile for Uber X and $1.61 per mile with a $1 initial fee for Uber XL. |
| Lyft | $1.07 per mile with no initial fee. |
| Biking | $54 per day, $248 per week. |
If you prefer commuting in your vehicle, then getting your license is the first step. Visit the local DMV, complete the DL44 form, supply proof of identity and pay the $33 fee. Once you have completed the written and behind-the-wheel test you will receive your license.
To register to vote in California you can visit the DMV, post office, public library or the county elections office and complete a document or you can register online.
Is moving to California worth it?
The Golden State has a lot to offer from secure employment, low crime rates, beautiful beaches, great weather and a wide variety of cultural and historical sites to explore. A bit of bad traffic and struggling to find parking is a small price to pay for the lifestyle this state has to offer.
However, moving is a very personal matter and you need to strongly consider your reasons for relocation. It does not matter how pretty the picture is, you need to make the best decision for you and your family.
If you have the savings and can make the move then California will welcome you with open arms. Perhaps it is time to turn to that new chapter after all.
If you're looking for long distance movers, piano movers, or hot tub movers to help you relocate to California, Simply submit the form and get quotes from reputable movers. If you need art movers, pool table movers or even office movers, please, do not hesitate to reach out.
Check out our comprehensive downloadable moving checklist to make your relocation smoothly as possible!