Date: 12/11/2019
Reading time: 12 minutes
Share on
General Info
New Mexico, the Land of Enchantment, is a beautiful state located in the Southwestern region of the United States of America. It has a total land area of 121,592 sq mi and is the 5th largest of the 50 states. It is known for its vibrant views, rich culture, and diverse art which makes it a wonderful tourist destination. Moving to New Mexico may be a sound idea, The state has numerous parks and outdoor activities that are perfect for outdoor enthusiasts while its rich history made it become home to people of different nationalities, such as Hispanic, Latino and Native Americans. New Mexico's capital is Santa Fe which was founded in 1610 and is recognized as the cultural center of the state while its largest city, Albuquerque, is most populated.
Contents:
The Pros and Cons
There are many considerations when it comes to moving to New Mexico. Like any other state or neighborhood, it has its ups and downs. This is why it is essential to know what is needed to expect to let you be prepared when you decide to relocate into this wonderful state.
The Good News
It is full of history and culture. The state boasts its rich and beautiful history with its oldest establishments and historical sites that are full of amazing stories and stunning artifacts dating back to its original settlers, the Native Americans.
New Mexico has various breathtaking landscapes. It is full of natural beauty such as mountains, lakes, rivers, and an abundance of green areas that are perfect for those who seek relaxation and tranquility from the busy world.
The affordable cost of living. This is the most important thing to consider especially when you want to move. The state's cost of living index is lower than the average national one which is about 3.1%.It also has affordable housing costing only $187,000.
New Mexico has a beautiful climate. The state has a temperate climate as it enjoys 300 days of sunshine per year. Through its local climate may be dry, it experiences all the four seasons throughout the year. This state may be a sound option for elderly people who are looking to move or for those looking to move Long-Distance From the cold Northern states.
It has a great variety of entertainment and activities. New Mexico is home to many outdoor enthusiasts due to its various activities they can do hiking, cycling, rafting, kayaking, skiing, climbing, horse riding, etc. It also hosts multiple festivals and events that are full of history and art.
Home to the oldest vines. The states boast one of the oldest vines which makes it a great source for the best and tasty wine you can find in the state. It even has a wine trail for visiting the best wineries in a single way.
The Bad News
It has a low quality of education. Though having an affordable education, the state is considered to have low education standards. Its graduation rates of high school and colleges are low compared to the national average rate which may be due to generational poverty in its rural areas. New Mexico is not the best state to move to with kids.
Hard to find job opportunities. The state may have many well-developed industries but seeking a well-paying job is hard to find especially when most require high educational attainment. The state has a much higher unemployment rate than the average national rate.
It has a high crime rate. This is a big disadvantage in this state as it ranked last in public safety compared to all of the states in the U.S. It has a high rate of violent crimes which is 7.83% wherein the national average is just 4%.
Bad traffic and road conditions. Like any state, New Mexico suffers from traffic. The state is one that has the worst traffic and road condition in rural roads. Also, it is home to the most dangerous road in the USA which is called the "The Devils Highway".
Different Ethnicities of people. New Mexico is considered to have one of the most diverse ethnic groups in the U.S. which is why it may hard to adjust to the different cultures of people who are living in this state.
Windy Climate. Though the state may have a sunny climate, there are times that the winds are extremely strong and fast. Winds can sometimes blow from 17 to 35 mph in spring. This can be noticed especially during a storm wherein you'll see winds funneling at high speeds.
Low economy rate. New Mexico's economy is ranked 46th in the U.S News. Due to its high unemployment rate and a large number of people moving out of state, many businesses have been struggling to grow and develop.
Fun Facts
New Mexico is home to people of all walks and life each with different cultures and beliefs. It also has been around for thousands of years. This is the reason why there are many interesting things about this state. Here are a few:
Smokey the Bear: The famous advertising icon we all know and love originated from New Mexico. The symbol was inspired by the black bear cub that was found by firefighters during a fire from Taos Pueblo in New Mexico. It was created to help spread awareness and educate the American public about forest fires.
The Explosion of the First Atomic Bomb. The desert sands of the Jornada del Muerto in south-central New Mexico was the location of the explosion of the first atomic bomb. It was detonated in 1945 and had the code name, Trinity.
A-List of Hollywood Celebrities: There are various well-known celebrities that were born in New Mexico such as Demi Moore, Freddy Prinze Jr., Neil Patrick Harris, French Stewart and many more.
Wilderness Act: The Wilderness Act was developed in New Mexico and was signed by President Lyndon B. Johnson to become law in 1964. This is the reason why the U.S. has the most diverse and protected wilderness today.
Capulin Volcano National Monument: The Capulin Volcano is an extinct volcano that is located in the northeastern corner of the state. Not only does it tower over 8000th ft but it also has a stunning view wherein you can see five different states from the top such as Texas, Oklahoma, Kansas, and Colorado.
The Palace of Governors: The establishment was built in 1610 in Sante Fe and is considered to be one of the oldest buildings in America. It serves as Spain's seat of government for centuries.
Largest Hot Air Balloon Festival: New Mexico celebrates the largest hot air balloon festival (The Albuquerque International Balloon Fiesta ) in the world. It began in 1972 and continued every year in October. The festivities include about 500 hot air balloons, tens of thousands of balloon aficionados and many more.
Funny State Laws
Dancing while wearing a sombrero is illegal and might get you in jail.
It is illegal in Las Cruces, New Mexico to carry a lunch box down the main street.
Challenging or even suggesting a duel with a deadly weapon to anybody is prohibited.
Cab drivers are not allowed to reach out or pull customers from their cab.
Females are prohibited to appear unshaven in public.
Camel and ostrich racing are illegal.
Weather and Climate
New Mexico has a wonderful climate as it experiences 278-300 days of sun throughout the year. Though it has an abundance of precipitation, most of its days are filled with warm sunshine making it the perfect spot for outdoor activities and recreations – another good reason to move to New Mexico.. The state experiences all the 4 seasons which are spring, summer, fall, and winter. In recent years, New Mexico has been the warmest amongst the state wherein it has both extremely hot days and warm nights. During the wet season (July-August), monsoon rains are frequent in which it accounts for half of the annual precipitation of the state. This balance is important not only for New Mexico's environmental temperature but also for its agricultural economy.
Nature
One of the reasons people move to New Mexico is a stunning nature. It is abundant in forests, parks, and wildlife which is beneficial to those who want to relax and loves nature. It has vast mountain ranges where you can hike and explore, breathtaking views of its wilderness and amazing animals of different species. New Mexico offers exciting outdoor and educational experiences for everyone. Here are some of its top natural attractions:
Natural Disasters
Like any state, New Mexico is not a stranger to natural disasters. This is why information and preventive measures from The New Mexico Department of Homeland Security & Emergency Management are given to the public so as to educate them about it properly. Anyone moving to the state of New Mexico needs to develop a habit of owning an essential box. Here are the common natural hazards in New Mexico given by READY (Official website of the Department of Homeland Security):
Extreme Heat

Extreme heat is caused by high heat temperature and humidity that last for a long period of time (2-3 days). This is very dangerous compared to other weather-related hazards as it results in the highest number of annual deaths.

Floods

Floods are known to be the most common disasters in the U.S. It is described as a temporary overflow of water in a dry land. It can destruction, injury or death when an area is not evacuated immediately.

Wildfires

Wildfires are accidental fires which burn down natural areas such as grasslands, forest, and prairie. It is very fatal not only to humans but to animals as well. It not only destroys homes but also causes death to any living creatures.
Moving Prices from Major Cities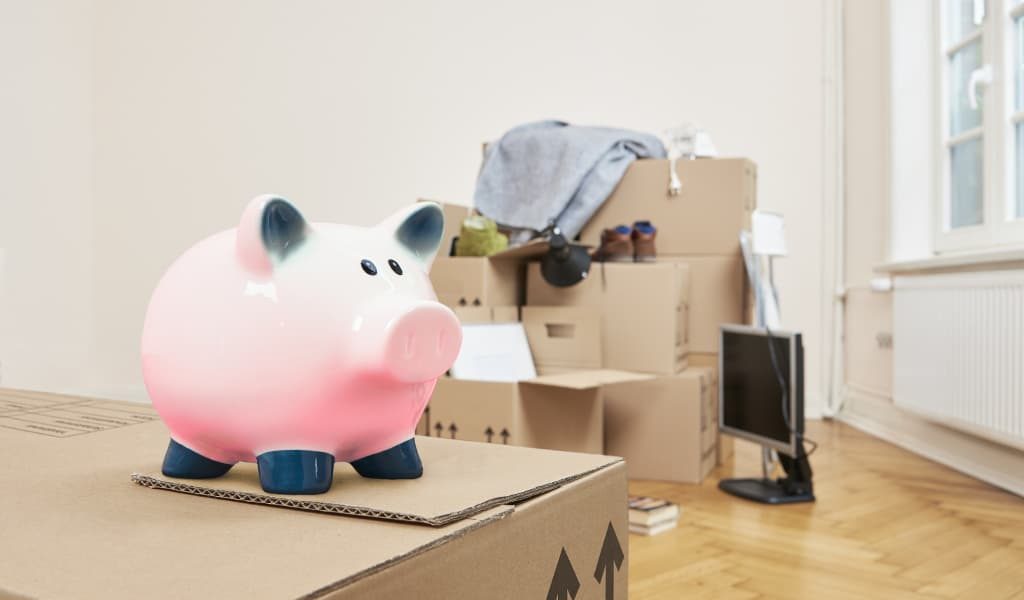 There are many amazing cities to move into in New Mexico. Though the moving cost may vary for different locations and moving companies, it is essential to consider the potential moving expenses when relocating to New Mexico. The average cost of an interstate household move is generally about $4,300. Below are some examples of moving prices in cities:
Move from New York to New Mexico – $5000.
Move from Chicago to New Mexico – $4750
Move from Dallas to New Mexico – $3000
Move from Los Angeles to New Mexico – $4000
Move from Phoenix to New Mexico – $3500
Housing / Real Estate
One of the perks to moving to New Mexico is that the state's housing/real estate prices are affordable. The reason behind this is that the cost of living in this state is cheaper than most states. The median home cost in this state is around $193,200-$ 231,200 while rental expenses cost $679- $835. Though it is a lot cheaper to rent, owning a home will save you more cost in the future. New Mexico is generally great to move to if you are a freelancer working from home.
Price of Living
The low cost of living in New Mexico serves an advantage for those who want to move to New Mexico with their families. According to Best Place, the state's cost of living index is 88.4 which is below the 100-average rate of the US. By using EPI's Family Budget Calculator, below is an example of an average monthly and annual cost of a family with 4 members (2 adults and 2 children) in 4 cities in New Mexico:
Albuquerque:

HOUSING: $873
FOOD: $739
CHILD CARE: $1,213
Transportation: $1,141
HEALTH CARE: $808
OTHER NECESSITIES: $650
TAXES: $729

Monthly Total: $6,153
Annual Total: $73,839

Santa Fe:

HOUSING: $1,006
FOOD: $784
CHILD CARE: $1,237
Transportation: $1,176
HEALTH CARE: $806
OTHER NECESSITIES: $722
TAXES: $821

Monthly Total: $6,552
Annual Total: $78,624

Las Cruses:

HOUSING: $753
FOOD: $721
CHILD CARE: $1,116
Transportation: $1,095
HEALTH CARE: $835
OTHER NECESSITIES: $595
TAXES: $634

Monthly Total: $5,749
Annual Total: $68,985

Bernalillo County:

HOUSING: $855
FOOD: $731
CHILD CARE: $1,191
Transportation: $1,112
HEALTH CARE: $808
OTHER NECESSITIES: $640
TAXES: $702

Monthly Total: $6,039
Annual Total: $72,464
Demographics
According to the collected data of ACS (American Community Survey) which is conducted by the US Census, New Mexico's demographics are as follows:
Ethnical Composition:

White: 74.24%
Other race: 9.49%
Native American: 9.46%
Two or more races: 3.28%
Black or African American: 2.02%
Asian: 1.44%
Native Hawaiian or Pacific Islander: 0.07%

Age: The state's median age of people is about 37.2 years old.
Gender: Its gender ratio is split into half with 50.5% females and 49.5% males.
Education
New Mexico may not be on top of its education quality but it does have many top universities/schools to offer for people living in its state. Here are a few:
Healthcare and Medical Institutions
The state's health system is supported by the New Mexico Department of Health (NMDOH). The agencies' mission is to help promote health and wellness, enhance health outcomes, and provide assured safety net services for the people living in the state. It has various medical institutions such as:
Tourism / Attractions
New Mexico is known for its beautiful tourist attractions which is why many people plan their vacations or even relocate to New Mexico. Not only is it full of outdoor activities, but it also has countless of beautiful historical attractions waiting to be visited. The state is perfect for any vacation as it full of things to do like mountain hiking, skiing (during winter), road trips and many more. Below is a list of various famous tourist attractions in the state:
Top Cities
The state is one of the oldest states in the U.S. and is home to various cities that makes it beautiful and full of life. Here are some of New Mexico's top cities:
Albuquerque

Also known as The Duke City, Albuquerque is a bustling and vibrant metro that has many things to offer to its tourists and people who choose to move to Albuquerque. From museums to parks, it has countless destinations for families and individuals alike.

Santa Fe

Santa Fe is New Mexico's capital city which dates back to centuries ago. It has about 400 restaurants, 250 art galleries, and 19 world-class museums to choose from.

Las Cruces

The wonderful metropolitan of Las Cruces is the state's second-biggest city. Full of fun festivals, attractions, and activities, the city promises an adventure for everyone.

Taos

The city of Taos is known for its fresh clean air, rich culture, and friendly natives. One of its famous attractions is the Enchanted Circle wherein you can drive along and visit its beautiful forest scenery.
Job Market
New Mexico is a home to well-developed companies in its states yet its job market is taking a downfall. According to Wallethub, it is ranked 8th for being the worst state to find jobs. The state has an unemployment rate of about 5.8% which is higher than the national average rate of about 4.1%. No surprise more people actually move out of New Mexico.
Top Hiring Companies
New Mexico Tech Golf Course
Sandia Corp
Presbyterian Hospital
Isleta Resort & Casino
Intel Corp
Albuquerque Police Dept
UNM School of Medicine
Route 66 Hotel
Economy
Like any other state, New Mexico economy suffers due to the great number of unemployed people in its state. The state's economy was ranked 46th by U.S News. Though it has a great number of industries, many businesses become stagnant due to this reason.
Top Industries:
Tourism
Energy
Agriculture & Mining
Food Processing
Distribution, Logistics & Transportation
Things to do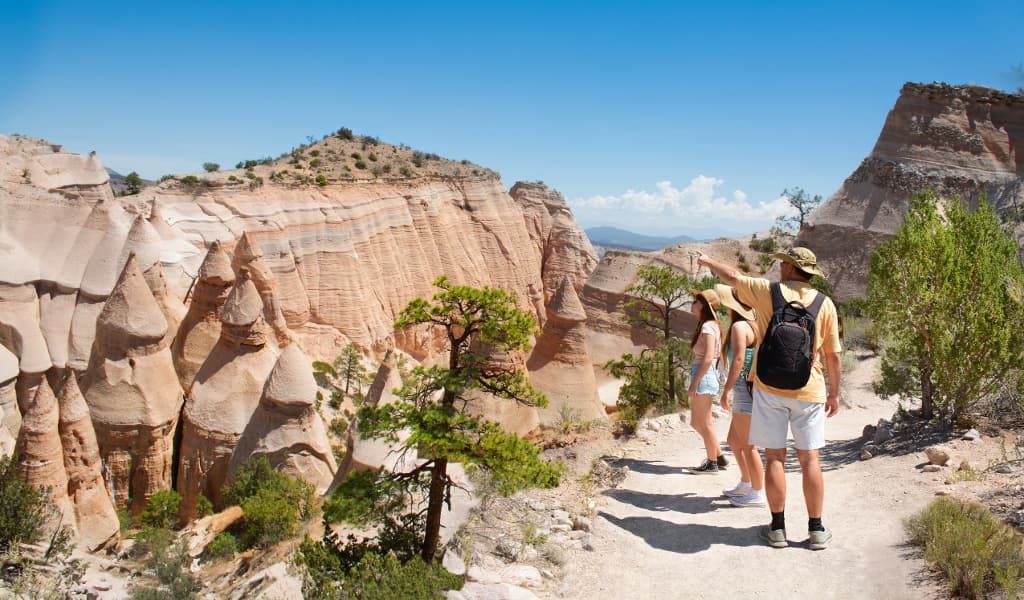 There are countless attractions and activities that await those looking to move to New Mexico. What New Mexico lacks in economy, it compensates with it's gorgeous sights. Here are some of its famous attractions:
Chaco Culture National Historical Park

This is one of the main attractions in this state. It features more than 4,000 prehistoric ruins of structures that were built by the Ancestral Pueblo. You can hike and explore its historic site for an unforgettable experience.

Rio Grande

Rio Grande rapids will surely satisfy the hunger for thrill and adventure. You can go kayaking or canoeing to enjoys its gentle rapids while viewing its breathtaking scenery. It goes for about 24-miles wherein different species of birdlife can also be seen.

Ghost Ranch

The Ghost Ranch is famous for its dramatic history and landscape. It once was home to the famous artist Georgia O'Keeffe who created her famous paintings based on the site's beautiful scenery.

White Sands National Monument

This famous tourist attraction is the largest gypsum dune field in the world. It features beautiful glistening white dunes which are very dynamic as it moves northeast at a rate of 30 feet per year.

The Blue Hole

The Blue Hole is known as "The Scuba Diving Capital of the Southwest" which is located in Santa Rosa, New Mexico. It is an 81-foot-deep natural artesian spring that allows scuba diving all-year-round.

Gila Cliff Dwellings National Monument

Built-in the 1280's, the cliff dwelling serves as home to the pueblo people many years ago. The site lies at the edge of the Gilla wilderness and is surrounded by the Gila National Forest. Today, it lets tourists have a glimpse of the lives and homes of the Indians who once stayed there.

Kasha-Katuwe Tent Rocks National Monument

The site is known for its scenic cone shaped formations that are composed of ash, pumice and tuff deposits from volcanic eruptions. It offers a recreational trail for hiking, bird watching, picnics and many more.

Albuquerque Museum

Indulge in the art of the Southwest and the history of Albuquerque in this stunning museum. It also includes diverse traveling exhibitions and works by regional artists ranging from contemporary to historical collections.
Public Transport
| | |
| --- | --- |
| Transport | Prices |
| Sandia Shuttle Express | $33 |
| Rail Runner (Commuter Train) | Adult: $10 Child: $5 |
| Amtrak | Depends on location |
| Greyhound Bus Station | Ranges $36-$71 |
| ABQ Ride (Bus) | Adult: $1 Child: 35¢ |
| Taos Express (Bus) | $5 |
| Taos Airport | Roundtrip: $399 |
| Albuquerque International Sunport | Depends on location |
Crime and Safety
Crime is another thing to consider for those relocating to New Mexico. This state has a high crime rate of 7% when compared to the national average which is only 4%. According to the American Civil Liberties Union of New Mexico, the state's crime justice system is suffering. This is because the state spends big amounts prosecuting and incarcerating thousands of its citizens for low-level, non-violent crimes which result in the state's budget being overstretched. In 2016, New Mexico launched a campaigned named S.A.F.E. which stands for Safer, Apolitical, Fiscally Responsible, and Evidence-Based. It was created to help fix the state's broken justice while keeping its citizens safe. The state's website also features a list of safety agencies and numbers for its citizens and guest. Despite all efforts, the authorities are not able to make
Acquiring a New Driver's License
Acquiring a new driver's license is important especially when you have just moved to New Mexico. You must surrender your old one and register in order to prevent any problems in the future. Below are steps in obtaining one:
Go to the nearest MDV branch in your location.
Bring the needed requirements such as current license, birth certificate, social security card, 2 proofs of current physical address, and None for the Road DWI Home Study (for ages 18-24 years old).
Take and pass the vision exam including all applicable tests if a license is expired.
Have your photo taken.
Surrender your old driver's license (if any)
Pay the necessary fees
You will then receive a temporary license as you wait for the new one to arrive.
Road Safety, Highways, and Routes
New Mexico is known to be the home of the most dangerous road in the U.S called The Devil's Highway". Due to its poor road conditions and bad traffic, many are at risk for accidents and traffic fatalities. This is why it is important to drive safely and be aware of your surroundings at all times when driving at any location. Some of its main highways and business routes are:
Interstate 10
Interstate 45
Business loop 21
Business loop 22
Museums
In the end, is moving to New Mexico worth it?
New Mexico holds many promises for people who plan on a long distance move to this state. It has a great history and culture that goes back centuries which makes it home to great stories and artifacts. The state's breathtaking nature and wildlife are something to always look forward to especially when you want to relax and just simply enjoy its beauty.
In addition, it also has countless outdoor activities and attractions just waiting to be visited. Though there may be some disadvantages such as its high crime rate and poor economy, there are always ways to avoid and make better a situation out of it. Moving to New Mexico is a personal choice and there is no definite yes/no answer.
Check out our comprehensive downloadable moving checklist to make your relocation hassle-free!
Bottom Line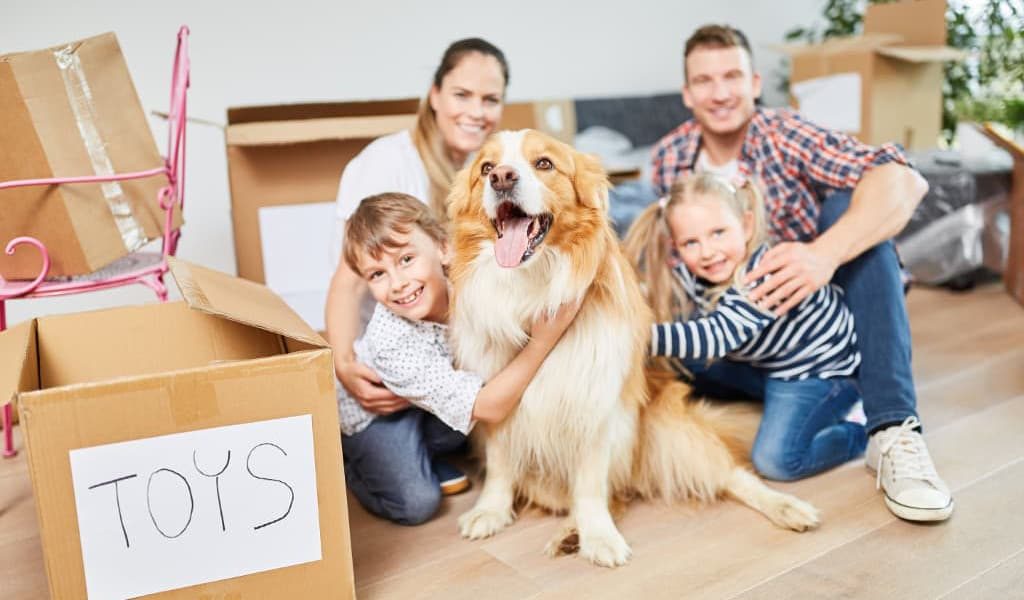 Moving to a new state or city may be quite a hassle as it involves many things to consider. This is why moving companies are just one call away to help you out. There are various movers and packers for different kinds of services. For instance, long-distance movers are what you'll need if you're relocating to another state. Also, don't be afraid if you heavy things to take with you, there are piano movers, hot tub movers, art movers, pool table movers that would be happy to help you out. There are also office movers which, as its name states, help you move to a different office location. With this in mind, moving to New Mexico is a lot easier.