Date: 03/18/2020
Reading time: 23 minutes
Share on
If you need a change of pace, a wave of fresh air, or a blank page to start anew then why not consider relocating to a new state?
But with so many different states to choose from, how are you supposed to decide which one will be the perfect fit? We have compiled everything that you need to know before relocating to Arizona to help you to reach a decision.
Arizona, or the Grand Canyon State, is stunning in its rugged desert beauty with an array of national parks to visit, plenty of sunshine, and an assortment of some of the most gorgeous cacti in the world.
If the nickname did not already give it away, Arizona is the state that houses the majority of the Grand Canyon and is also one of the first states in the US to announce the opening of a national park.
Other nicknames the state has received over time are the "Copper State", for the state's rich copper mineral deposits, and is also referred to as the "Nation's Valentine" because the state joined the union on the 14th of February.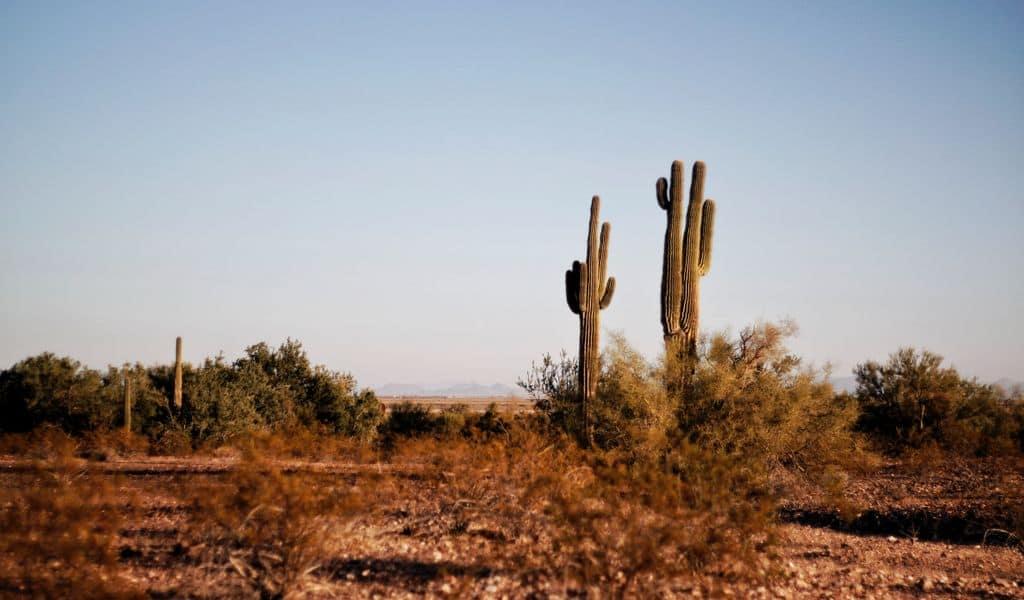 Arizonians are also famous for their love of food. While the only officially recorded national food in the state is the Apache trout, an unofficial love is surprisingly chimichangas. The Mexican-American culture within Arizona is clearly displayed through this shared love.
But Arizona is not just a desert with good food and cacti – there is plenty more to this state and we want to walk this journey of discovery with you to help you decide whether to relocate to Arizona.
Once you have made your decision, it is only a matter of finding and hiring a moving company, booking the movers, and getting everything packed up!
The Pros and Cons of Moving to Arizona
Moving to a new state is never easy: we all have our own ideas and expectations painted in our imaginations which might not quite add up to what you discover upon arriving in your new home state. Before you decide to book the movers, it would be wise to take a look at the facts.
This is exactly why making a "moving to Arizona checklist" is so important – this way you will be able to determine exactly what you expect and how the state weighs up against these expectations. These pros and cons of moving to Arizona should help you out with that task.
The pros of moving to Arizona
Great cost of living – when compared to other states in the US, the cost of living in Arizona is considerably lower. The average monthly cost of living in Arizona has been measured at only $2,700.
A strong job market – Arizona shows plenty of promise for job growth in the present and future. With the constant expansion within the state, those who are relocating should not have any trouble finding employment.
Rich cultural activities – there is not a lack of culture in the Grand Canyon state. Whether you are a historical nut or a sports fanatic, there are plenty of sports teams and historical museums and facilities to visit in the area.
A hole in one – because of the great weather in Arizona, there is plenty of time to get out and be active in nature. If you are a golfer or aspire to be one, then you will be happy to hear that Arizona has over 200 golfing locations to enjoy.
Finding your way around – those who relocate to Arizona are happy to see that finding your way around the cities and suburbs is not difficult and it's all thanks to the grid layout that has been used. There is also almost always a highway to connect you to the exact destination you have in mind.
Blue and sunny skies – rain is not at all common in Arizona. With approximately 320 days of sun in the state, there is plenty of time to get in touch with nature and explore what the state has to offer.
Let's hit the road – when you add lots of sunshine and great scenery together, you get the perfect combination for a road trip. Arizona is near both California and Nevada which are both excellent day-trip destinations.
The cons of moving to Arizona
You will need some wheels – whether you are living in the city or rural areas, owning a vehicle or making use of public transport are essential. Arizona has been declared one of the least walkable states in the US mostly due to the harsh heat.
Barren wilderness – when compared to other lush states, Arizona is not on the scale. Most of the scenery is made up of cacti, desert, and some palm trees if you are lucky.
Living with the heat – for four months of the year temperatures in Arizona average above 100 degrees Fahrenheit. While it is not impossible to get accustomed to, you will need to start carrying a bottle of water with you wherever you go.
Political rivalry – the residents in Arizona tend to be like-minded so a differing political view might place you in an awkward position. Arizonians have conservative views on immigration, law enforcement, and gun laws.
Winter does not really exist – even the winters in Arizona are not particularly cold, especially if you are living in the southern part of the state. Winter temperatures are often in the 70-degree Fahrenheit region.
A difficult economy – the economy in Arizona is heavily reliant on real estate and construction so the economy tends to suffer when there are no construction projects underway in the state. Competitive jobs are also few and far in-between.
Winter's break – many northern retirees have purchased second homes in Arizona for the warmer weather during the wintertime. Shopping centers and cities do tend to become more crowded during the winter months which can become frustrating.
Living as an Arizonian
When you move to Arizona you will be moving into a new home, but also into a new culture, and a completely different lifestyle from what you are used to. While this may seem scary, this does not mean that you will not fit in!
The demographics in Arizona
The demographics of each state is different, but it allows you to explore new cultures and familiarise yourself with new practices. According to the latest census data of 2020, Arizona is ranked 14th for population density in the US with a total population value of 7.38 million. This shows a positive state growth rate of 1.42% from 2019's assessment.
Of these 7.38 million dwellers, 50.3% are female and 49.7% are male. Currently, the average age in Arizona is 37.
While most of the Arizonian population is centered around Phoenix and Tucson – many prefer to remain outside the city borders in the rural areas. For a state that is constantly expanding, a population density of 63 people per square mile is impressive.
However, the total area of Arizona is approximately 113,000 square miles which leave room for further expansion and population growth.
The current (2020) religious and racial statistics in Arizona read as follows:
| | |
| --- | --- |
| Religion | Population Percentage |
| Christian Faiths | 67% |
| Atheism | 27% |
| Non-Christian Religions | 6% |
| Race | Population Percentage |
| White | 77.22% |
| Other races | 6.79% |
| Native American | 4.46% |
| African American | 4.39% |
| Asian | 3.29% |
| Native Hawaiian or Pacific Islander | 0.20% |
Arizona's favorite cities and what to do in them
Life in the cities of Arizona has proven to become increasingly popular in the last few decades. Let's explore some of the favorite cities in Arizona and what the Arizonians who reside there get up to for fun.
Phoenix
As the state capital and largest city in Arizona, Phoenix is not only highly populated but also has plenty of explore from serene desert gardens to an array of fun festivals to join in on.
From the 6th to the 15th of February, those residing in Phoenix can enjoy a delicious craft beer, local beers, or newly brewed beers at the Arizona Beer Week festival. Every year there are over 150 breweries that showcase their work!
Or, if you prefer an opportunity for family fun, then visit the Phoenix Zoo! The zoo is home to over 1,400 local and foreign animal species with opportunities for close-up encounters.
Tucson
Nature and history are all around you in Tucson with plenty of opportunities to explore historical sites, golf courses, hiking trails, and visit an array of shopping centers.
Golf is a large part of the Tucson culture which can be seen by the fact that there are over 40 golf courses in the area. Whether you are a novice or a pro, a day out on the Oro Valley golf course, or any other, will do you wonders.
But if being on the ground is too mainstream for you, there is always the opportunity to explore Arizona from above with Arizona Zipline Adventures. This is the ideal tour to get your adrenaline flowing.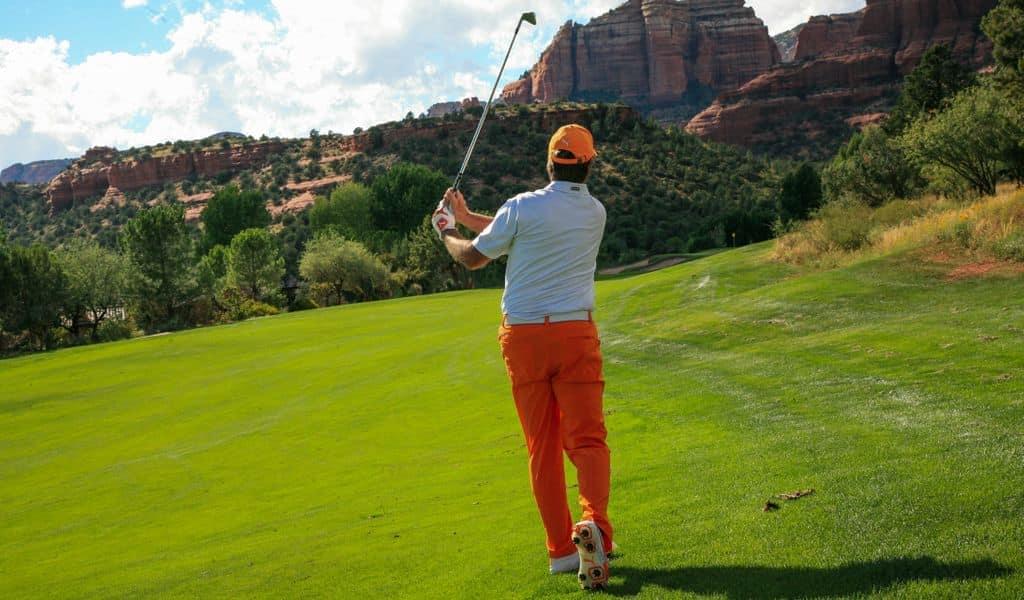 Scottsdale
Scottsdale is home to world-class museums, thriving art galleries, and miles and miles of beautiful hiking trails that take you through the picturesque landscape of Arizona. You will not only experience 330 days of sunshine here but a whole array of fun activities for the whole family.
The Arizona Taco Festival is the first of its kind in the world and attracts over 40,000 visitors annually. Here you can sample over 60 different types of tacos while being entertained by live bands. You can even try out some tequila!
If you prefer something just as exciting but with less spice then the OdySea Aquarium is the place to be. The aquarium has over 500 different marine species as well as a butterfly observatory, various stores, and a restaurant to enjoy some fine cuisine.
Mesa
Just a couple of miles east of Phoenix, Mesa is quite the cultural and archaeological hub of Arizona. From museums that house artifacts that are centuries old of Hohokam origin to a wondrous collection of dinosaur fossils – there is something for everyone in Mesa.
But, if history isn't quite your scene, then there is always an opportunity to soak up some good vitamin D while picking some oranges at the Orange Patch. Founded in the 1960s, the Orange Patch allows visitors to scour acres of orchard fields for oranges, grapefruit, and tangerines. What sweeter way to spend your day?
Moving away from fruit to meat – if you are a chicken lover then the Wingstock festival will get your crop in a knot. Restaurants all over the area to compete for the "King of Wings" prize; there is even a wing-eating contest!
Chandler
Often described as the tech and innovation hub of Arizona, Chandler has now also developed a reputation for its vibrant, diverse, and fun community. Attractions ranging from family-friendly to nightlife, and golfing are only a few of the things to get up to in Chandler.
If you want to get a bird's eye view of Chandler, then the best way to do so is with a hot air balloon ride. Aerogelic Ballooning provides the most fantastic hot air balloon routes to enjoy with the family or someone special.
But if heights are not your thing then maybe boat rides are! The Arizona Falls showcase the advancements in art, history, and technology where visitors can view the hydroelectric plant and learn about renewable energy. Did we mention there is also a dance floor?
Learning more about the history, culture, and artistic side of Arizona
There is more to Arizona than a vast desert, array of cacti, and sweltering heat. In fact, Arizona is home to some of the most interesting museums in the country and, when you relocate here, it would be wise to do some exploring.
The wacky and wonderful side to Arizona
Moving to a new state is almost the same as starting at a new job – when you arrive you do not want to look like the new guy. The best way to avoid this is by learning some interesting facts and state laws about Arizona so when you arrive here you will have the basic knowledge to start with.
State facts you probably didn't know about Arizona
Get your Big Mac here – the first drive-through window in the US was built in Sierra Vista completely revolutionizing the fast-food industry in 1975.
The London Bridge in Arizona – in 1968, Robert P. McCulloch purchased the London Bridge for $2.46 million and had each of the 10,276 granite blocks shipped from London to Arizona. The bridge was reconstructed in Lake Havasu City.
'Oklahoma' in Arizona – surprisingly as it might seem, the popular film 'Oklahoma!' was not filmed in Oklahoma but Arizona. Moviemakers could not find enough undeveloped land in Oklahoma, so they decided to move their production to Arizona.
Birds to get you humming – Arizona is the state with the largest and most colorful hummingbird population. If you have flowers in your garden then you can rest assured there will be hummingbirds hovering around.
Relax and have a beer – the beer industry is rapidly growing in Arizona and currently has more than 75 licensed craft breweries in the state. If you are a beer lover, then you are in store for a treat!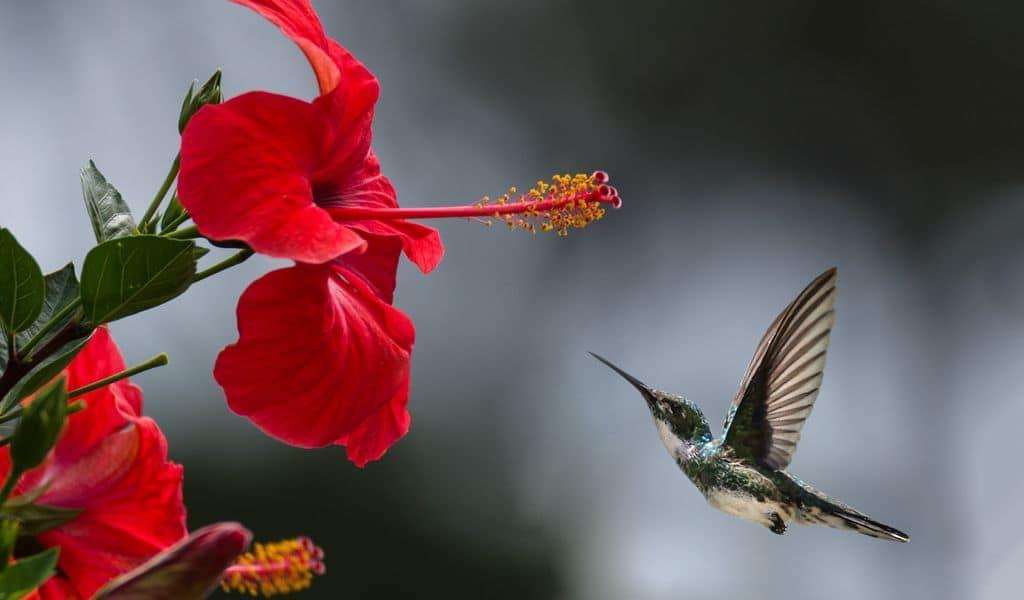 Weird and wacky state laws
The digging up, shooting of, or cutting down of any cacti in Arizona is strictly illegal and a guilty individual can face up to 25 years in prison for committing this offense.
Not only is cocaine illegal in Arizona but the creation of imitation cocaine is too! Creating imitation cocaine is registered as a class 6 felony in the state.
Cross-dressing in Tucson is prohibited and those found in attire that is not fitted to their gender can face a misdemeanor charge.
Arizona is the only state in America that has an official necktie. In fact, the Bolo tie was declared the official neckwear in the state in 1971.
While most states have declared street racing illegal, Arizona permits it so long as the landowner or officials have approved the event.
Due to a large number of people who make use of horses as a mode of transport in Arizona, the animals also enjoy vehicle rights and must follow the same laws as other vehicles on the road.
Rugged, beautiful Arizona nature
When you move to a new state, there is much on the natural side of things that you will need to get used to – the weather being one of the largest challenges. But, one of the upsides, is that there are plenty of new natural wonders to explore.
The harsh weather conditions in Arizona
If you are relocating from a rainy state then adjusting to the weather in Arizona might prove to be difficult. The moving companies will be the first to warn you that the summers in Arizona are harsh – they might even recommend a move in the wintertime.
Weather statistics recorded in Phoenix reveal that the state experiences 3,832 hours of sunshine annually. These statistics leave very little room for chances of precipitation with a total annual recording of only 36 days and 8.03-inches. This means that residents of Arizona can expect severe heat almost all-year-round.
However, there is some relief from the heat in the low seasons. While the average recording of temperatures throughout the summer is over 100 degrees Fahrenheit, matters simmer down from fall onward.
Winters in Arizona are quite pleasant which is why many people reside in Arizona for half of the year before returning home to avoid the harsh summers.
The average annual high temperature recorded in Phoenix in 2019 was 87 degrees Fahrenheit while the average annual low temperature was recorded at 63 degrees Fahrenheit.
If you do not mind the heat, want to catch a tan or simply want to escape the wet weather in your current state then the arid and dry climate of Arizona is perfectly catered to your desires.
Natural wonders waiting to be explored
The arid and dry landscape of Arizona might appear bleak and plain but once the summer sun catches falls upon the desert sand then the entire state shimmers in golden warmth.
Such beauty is waiting to be discovered, explored, and embraced and you will be able to do so any time should you choose to relocate to Arizona.
Here are some of the best natural attractions that Arizona has to offer and serves as a great start to your exploration:
The Salt River (Phoenix): for an opportunity to experience the lusher side of Arizona, the Salt River kayak tour is essential to your list. This is not only an opportunity to escape from the heat but to witness wildlife in its natural habitat – like wild mustangs, blue herons, and bald eagles.
Colossal Cave Mountain Park (Tucson): while Arizona is undoubtedly beautiful on the surface, the limestone caverns below ground level are something to gawk at. With its rich history and western vibe, the Colossal Cave Mountain Park is not a destination to be missed for adventurers at heart.
McDowell Sonoran Preserve (Scottsdale): those who reside in or visit Scottsdale are sure to visit the McDowell Sonoran Preserve. This desert habitat is over 30,000 acres large and has over 180 miles worth of trails. These trails are ideal for biking, hiking, and horseback rides. If you want to experience Scottsdale's beauty, this is the place to do so.
Mesa Community College Rose Garden (Mesa): stop to smell the flowers at the Mesa Community College Rose Garden. The garden consists of over 9,000 bushes which renders it the largest rose garden in the Southwestern desert. A definite rose among the thorns, this rose garden is a natural wonder.
Apache Trail and Superstition Mountains (Chandler): forty miles of steep, winding mountain passes filled with spectacular scenery and forests of protected saguaro and Ferocactus cacti. However, these mountains are filled with much more than scenery. Here visitors will be taught many stories and legends – including that of the Lost Dutchman Mine.
The Grand Canyon National Park (North-West Arizona): classified as one of the wonders of the world, the Grand Canyon is an impressive gorge of the Colorado River. The entire park spans over 1.2 million acres of land and receives hundreds of thousands of visitors annually. Regardless of where you reside in Arizona, this is a road trip you must make.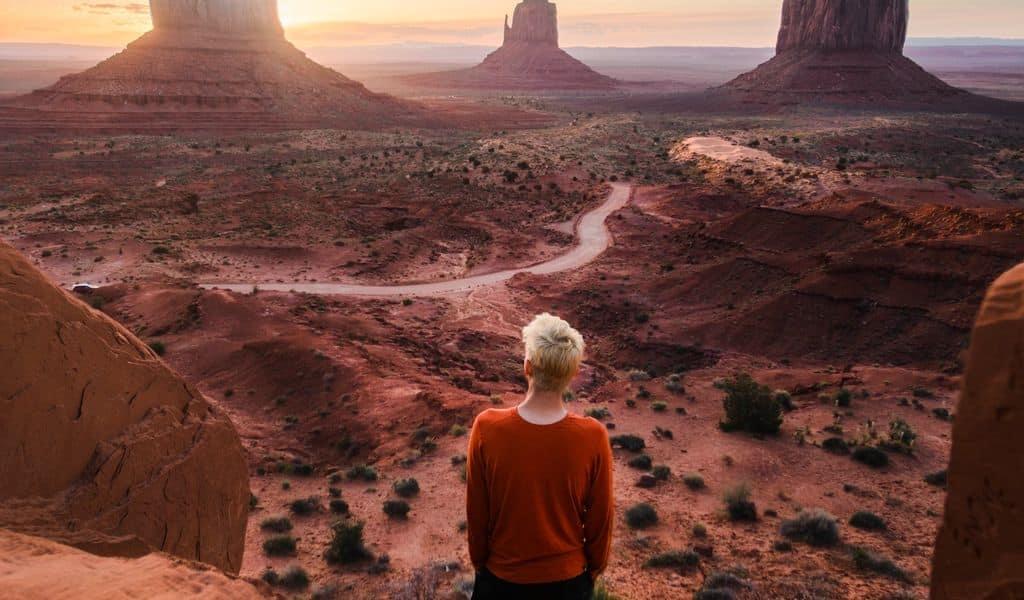 Natural disasters to be wary of
Weather anomalies are a frequent concern in the United States and Arizona is, unfortunately, also a victim to their onslaught. In fact, Arizona has been ranked as the 10th most at-risk state for natural disasters.
Some of the natural disasters plaguing Arizona's borders include severe weather, flash floods, landslides, wildfires, tornadoes, and earthquakes.
What many people do not know is that Arizona also has three active volcanic fields with 1000s of extinct volcanoes. While there might be little risk for one erupting, the state does experience problems with the soil rendering it prone to collapse.
Before moving to Arizona, it would be wise to do some research on the safest parts of the state so that you do not find yourself in the eye of the storm should anything go wrong.
Due to the potential threat of disaster in Arizona, the Arizona Emergency Information Network has constructed a plan to advise families on how to prepare for potential disasters. The Arizona Geological Survey is also on the constant lookout for irregular activity in the area and works in collaboration with the government to keep Arizonians safe.
The cost of moving to Arizona
The cost of living differs according to where you are relocating to. Sometimes you will be pleasantly surprised. Before you decide to purchase property, you should make sure that you can afford the change of lifestyle.
The estimated cost of moving to Arizona
Before relocating to Arizona, it is best to launch an all-out investigation into the moving estimate costs that you will incur during the relocation process. To make an accurate comparison it is recommended that you compare no less than four moving companies to ensure that you are receiving the best possible deal for your relocation.
There are no ifs and buts about it – relocating is not cheap but there are ways for you to reduce the costs and one of them is to find the most affordable movers. Long-distance movers charge for total weight or cubic foot count of the possessions you own.
Additional fees can also be incurred for larger possessions such as pianos and pool tables. Often these items require specialist movers who are experts in moving hefty objects such as these.
Below are some approximate relocation costs to help you budget for your big move to Arizona:
New York, NY to Arizona: $8,501
Los Angeles, CA to Arizona: $4,198
Chicago, IL to Arizona: $6,814
Boston, MA to Arizona: $8,518
To rent or to buy?
When compared to other states in the US, the property market is doing well in Arizona. Property is cheaper in Arizona than the national average which is why many people are choosing Arizona as the state to relocate to. But, just because the market is good, does this mean that you should commit to purchasing a property?
Relocating to a new state is no easy task and can result in quite a culture shock. The last thing you want is to be bound to a city, or state, because of a mortgage. And, therefore, renting a property is the better option.
In 2019, the average cost of a purchasing property was estimated at $261,000 – significantly lower than property in other states. This places the average square foot price at $166.
While this is undoubtedly a good price, is it worth getting stuck in a place where you and your family could be potentially unhappy? Renting a property will cost an average of $1,529 per month which is only slightly lower than the national average but a feasible option, nevertheless. You can also use this time to find the best home, neighborhood, and city to live in.
Find below the average home costs for various cities in Arizona:
| | |
| --- | --- |
| City Name | Average Home Cost |
| Scottsdale | $421,200 |
| Chandler | $278,200 |
| Mesa | $221,400 |
| Phoenix | $211,300 |
| Tucson | $164,800 |
Adjusting to the cost of living in Arizona
According to national statistics, the cost of living in Arizona is significantly lower than that of other states in the US. This automatically means that you will experience a better and more lavish lifestyle when you move to Arizona.
Of course, the extent of the savings you will experience is highly dependent on where you are relocating form but knowing that Arizona has a lower cost of living than the national average is comforting.
To reduce the potential shock, or heighten the excitement, it is best to determine just how drastic the lifestyle change you will experience when relocating to Arizona will be. Luckily, there is a nifty tool called the family budget calculator designed by the Economic Policy Institute for moments such as these.
This family budget calculator considers the size of your household and, using this data, calculates an estimated monthly and annual cost of the living amount. It does so by considering the average expenses such a household would incur such as childcare, education, taxes, healthcare, and more.
As an example, a family of two adults and two children residing in Scottsdale can expect an estimated monthly cost of living of $7,585 and an annual estimate of $91,024. If the same family was residing in Tucson, their estimated monthly cost of living would be slightly lower at $6,764 with an annual estimate of $81,166.
This further highlights the importance of ensuring you are moving to the correct area for your budget – another reason why renting when you move to Arizona is a good idea.
Health, education, and safety – all the important factors
When you relocate to Arizona, you want to know that your family will be safe, have the opportunity to obtain a good education, and be in good hands if there is a medical emergency.
While the education and healthcare systems in Arizona do not rank among the top states, they are good enough to ensure that you and your family are well taken care of.
A bright and prosperous future
Whether you have already started a family or are planning to start one soon, you want to ensure that your children have the opportunity to obtain a solid foundation.
Arizona is the third-worst state for its public-school systems in the country. The study made use of both quality and safety to determine the ranking. Sadly, Arizona ranked among the lowest for its quality of education. But these statistics are mostly due to a high pupil-to-teacher ratio.
That being said, if you can send your child to a private school or a school with a lower pupil-to-teacher ratio the chances of a successful education will increase.
The following educational facilities are among the best elementary, middle, and high schools in Arizona:
Top ranking universities in Arizona:
The healthcare system in Arizona
Healthcare remains one of the largest influencing factors on relocation. If you, or a family member, have medical problems then you want to ensure that you will have the best care available for those you love.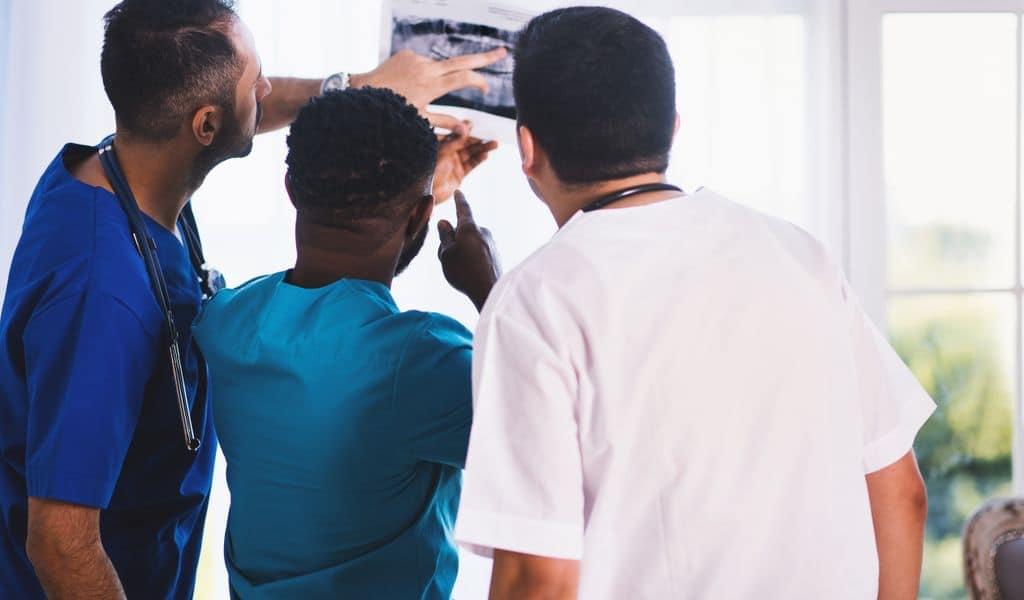 Arizona ranks 23rd in the US for its healthcare system which places then in the better half of healthcare providers in the country. However, their system ranks as follows in the following categories:
Cost: 37th
Accessibility: 48th
Positive Outcomes: 34th
As of 2019, there are 129 hospitals and medical facilities in Arizona and the Mayo-Clinic in Phoenix is the best hospital in the state with rankings in eleven different specialties.
Some of the specialties that the hospitals received rankings include cancer, cardiology, and neurology among others. Procedures that were included in the rankings include heart bypass surgery, knee replacements, and lung cancer surgery.
Part of the reason for the good rankings that Arizona received is due to the healthy and active lifestyles that the Arizonians lead. The great weather conditions and variety of hiking, cycling, and jogging trails available just outside the city, it is quite easy for Arizonians to live a healthy lifestyle.
Should you require medical assistance, here is a list of the most trustworthy medical facilities in Arizona:
Keeping your family safe in Arizona
The safety of your family should always be your top priority. If you are wondering if moving to Arizona is a good idea, then you need to do the proper search on crime rates and crime statistics to ensure you are as safe as possible.
Before you contact the movers, before you start to pack your boxes – make assessing the current crime statistics in Arizona the top priority on your moving to Arizona checklist.
Arizona received an overall ranking of 42 for crime and safety in the state. As can be expected, crime is focused mostly around the cities and busy urban areas where the rural areas remain mostly crime-free.
The violent crime rate in Arizona is, however, lower than the national average with only 2.97 incidents occurring per 1,000 – the national average rate is 3.47 per 1,000. The chances of falling victim to violent crime in Arizona is currently 1 in 211.
In a year, Arizona sees approximately 34,000 violent crimes and 191,000 property crimes. This accounts for approximately 30 crimes per square mile.
According to current statistics, Florence has been regarded as the safest city in Arizona with a violent crime rate of only 0,742 whereas Tucson has been regarded as the most dangerous city in the state.
Before relocating to Arizona, it would be wise to contact the local police stations or consult with your moving company to find out more about the crime statistics in specific neighborhoods. Remember: just because the crime rate is bad in certain areas, does not mean that it is bad all over.
Finding employment in Arizona
Employment studies in Arizona have determined that finding a full-time job in Arizona may be more difficult than in other areas of the country.
While the unemployment rate in Arizona, as of October 2019, is only 4.8% the underemployment rate is significantly higher at 9.9% – almost double the unemployment rate! The underemployment population consists of part-time workers and those who want to find employment.
As a result, Arizona has been ranked as the sixth most difficult state to find full-time employment in.
Despite the morbid statistics above, Arizona currently ranks second in the US for job growth. The state created 84,400 jobs in 2019 amounting to a growth rate of 2.8% from 2018.
However, the latest economic studies in the US have ranked Arizona's economy as the 11th best in the country. The state has also received recognition for attracting relocating companies. That being said, there are also plenty of office movers available to help you relocate your business premises to a different state!
Recent census data revealed that more people are relocating to the Phoenix area than anywhere else in the US and it must have something to do with the extensive job growth rate or that Arizona is currently boasting the fourth-best GDP growth in the nation.
Before you relocate to Arizona, it is best to determine if there are jobs available for your current skill set and expertise. And the best way to do so is by researching the Bureau of Labor Statistics' website and examining the current State Occupational Employment and Wage Estimates.
The current top-ranked job industries in Arizona are as follows:
Trade, Transport, and Utilities Industry
Government Industry
Professional and Business Service Industry
Leisure and Hospitality Industry
Finance Industry
When you relocate to Arizona, finding employment is going to be one of the challenges you are going to have to face. Before you start booking the movers, maybe you should contact a recruitment agency.
When relocating you do not know the area nor the jobs that are in demand. Therefore, it is best left to professionals. There are dozens of recruitment agencies that can help you find employment based on your current skill set and expertise.
Here's a list of some of the currently best-listed recruitment agencies in Arizona:
Getting around Arizona
Commuting in Arizona is nearly impossible without making use of your own vehicle or public transportation as a result of the harsh weather conditions. Because of this, traffic can become quite frustrating to navigate through.
Making your way downtown in Arizona
Arizona has been ranked 21st in the US for traffic congestion wherein residents commute for an average of 25.6 minutes to arrive at their destination. This congestion is greatly attributed to the fact that Arizona has become quickly urbanized. The average driver spends approximately 34 hours in traffic annually.
Improvements to road infrastructure are necessary to reduce commute times and the number of accidents on the roads.
Traffic statistics determined that there are three fatalities as a result of motor vehicle accidents daily which amounts to an estimated 1,000 fatalities per year. Approximately 125,000 motor vehicle accidents occur in Arizona annually. However, of these accidents, only 4% are alcohol-related and 13% involved a pedestrian or bicycle.
Keeping this information in mind, some dangerous roads and highways that are infamous for vehicle accidents that should be avoided if possible. When discussing the mover's route with the moving company, you might want to mention these roads to the driver:
Interstate 17:

Interstate 17 connects Phoenix and Flagstaff over a distance of 145-miles but, when traveling here, the road reaches a high altitude of one mile which means that fog, snow, and ice are a regular occurrence.
In five years, this piece of road has claimed over 123 lives averaging almost a fatality per mile making it one of the most dreaded routes in Arizona.

Interstate 40:

Interstate 40 is a highway 359-miles in length that connects California and North Carolina but passes through Flagstaff. As the main commerce route, Interstate 40 is a dangerous route for any state it passes along.
In four years, this road has claimed approximately 220 lives due to the uniquely dangerous fires and snow conditions.

Interstate 10:

The Interstate connects Tucson and Phoenix over 150 miles. As the two biggest cities in Arizona, you can expect a great amount of traffic congestion and road accidents along the way.
A lack of guardrails and barriers are the lead causes of motor vehicle accidents on the highway. Over six years, over 483 lives have been claimed on this highway making it the most dangerous highway in the state.
Your public transport options
As the urban areas of Arizona have expanded and become home to a large influx of families, people are having to rely more and more on public transport to get around the busy areas.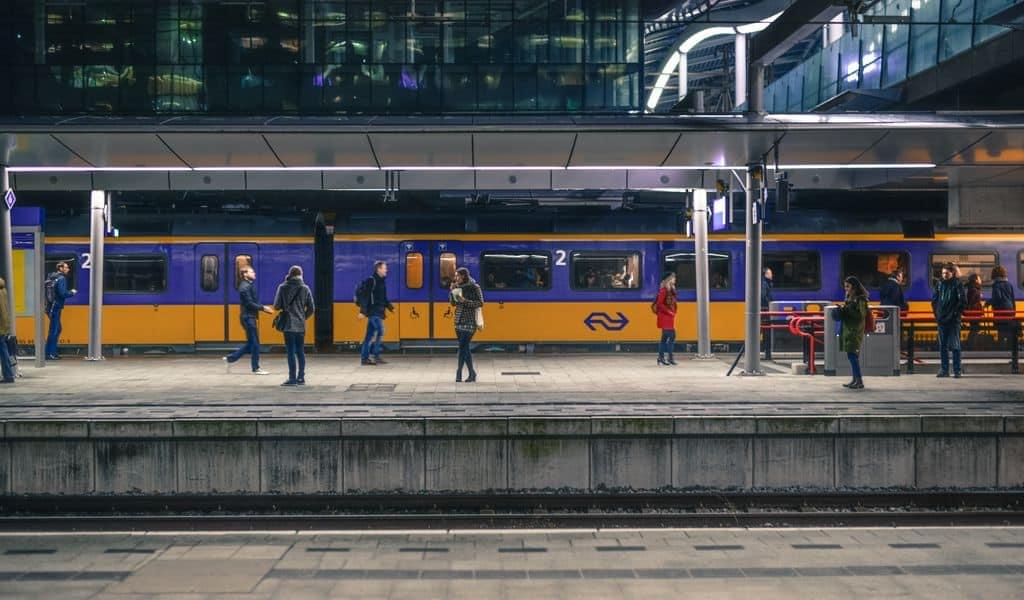 The table below summarizes the most frequently used forms of transport in Arizona along with their respective fares:
| | |
| --- | --- |
| Public Transport Type | Cost |
| Local Busses | $2.00 per trip, $4.00 per day pass. |
| Rapid & Express Busses | $3.25 per trip, $6.50 per day pass. |
| Amtrak Trains | $20.00 to $400.00 depending on distance traveled. |
| Light Rail | $2.00 per trip, $4.00 per day pass, $64.00 per monthly pass. |
| Taxi | An initial fee of $2.90 and $1.31 per mile thereafter. |
| Uber | Uber X: $2.20 initial fee and $0.90 per mile. Uber XL: $3.05 initial fee and $1.50 per mile. |
| Lyft | Lyft: Initial fee of $0.90 and $0.90 per mile. Lyft Plus: Initial fee of $1.50 and $1.50 per mile. |
| Biking | $20.00 per 2 hours, $50.00 per day, $120.00 per week. |
Getting your driver's license and re-registering on the voter's roll
Another very important point to add to your moving to Arizona checklist is moving to Arizona and getting a driver's license. When you relocate to a new state it is necessary to visit the DMV and register for a new state driver's license and to re-register on the Arizona voter's roll.
When you move to Arizona you will have 30 days to register your vehicle and obtain your Arizona state license before you are liable for a fine. To complete the vehicle registration and apply for your new state license, you will need to visit the DMV office.
To apply for your new state license, the following documentation is required:
Birth certificate and/or identity document
Proof of Arizona residency
Out-of-state license
Permanent resident card
Once all the documentation and tests have been filled out and completed, you will be liable to pay a licensing fee of $10.00 to $25.00 depending on your age.
While you are at the DMV office you might as well get registered onto the Arizona voter's roll. All the necessary documentation is available at the office. Otherwise, you can also register online. Once the online application has been completed, all you need to do is print it out and hand it in or mail it to the nearest County Clerk.
In the end, is moving to Arizona worth it?
Relocating to Arizona is a big step to make for your future and, while there are definite pros and cons to living in the state, we feel that it is a good direction to be moving towards.
While the landscape is rugged, plain, and hot this does not mean that it is not beautiful. Every state in the US has its own definition of beauty and the beauty in the Grand Canyon State is not comparable. If you can get used to the heat, enjoy a good tan, and keep well-hydrated there is no reason you will not be happy in Arizona.
With the rapid expansion of urban areas in the state, there is also a great influx of people. But, with the second-highest job growth rate in the US, there is no reason for employment concerns. But, on the flip side, this same influx means that there is a lot of traffic congestion in the cities.
Education and medical facilities might not be top tier in Arizona, but there are plenty of good facilities to ensure good education and medical cover for you and your family. Crime is also not a significant issue considering the crime rates are below the national average.
One of the major draws to Arizona is the low property costs, low rental rates, and reduced cost of living. Those moving from states like California and Washington can expect a major lifestyle improvement with better cash flow due to the reduced cost of living.
Saying 'goodbye' to your home state will never be easy but the excitement and wonderful opportunities that await your arrival in Arizona are motivation enough for you to grab the phone, contact the movers, and arrange the start of this new chapter in your life.
How to Move to Arizona
Plan Ahead

A successful relocation to Arizona starts with the ability to plan ahead and ensure that everything has been put into motion. This means sitting down and deciding what needs to be done, by when it needs to be completed, and by whom it will be done.

Downsize

While you might be accustomed to a larger home, if you are retiring or have no intention of starting a family any time soon then downsizing might be a good option. Even if you start small now, there is always an opportunity to purchase a larger property in Arizona at a later stage.

Get Moving Quotes

This is probably the most important aspect of your relocation to Arizona. Before you decide on a mover, you need to ensure that they are a suitable moving company for your needs. If you have cumbersome furniture, such as a piano, then you will be needing specialist movers.

Book Movers

Once you have reviewed no less than four moving company quotes, it is time to make your selection. Make sure that the moving company has sent in an on-site evaluator before you sign any documentation.

Visit Your New Area

You would not buy a car without driving it first, so why would you relocate to a new home in a different state without viewing it in person? Take a family trip to your new home, make an occasion of it and ensure that you are completely satisfied.

Start Packing

Now that you have booked the movers, see your new home, there is little left to do than start packing. You can always leave it up to the movers, but you can save a lot of money by doing it yourself.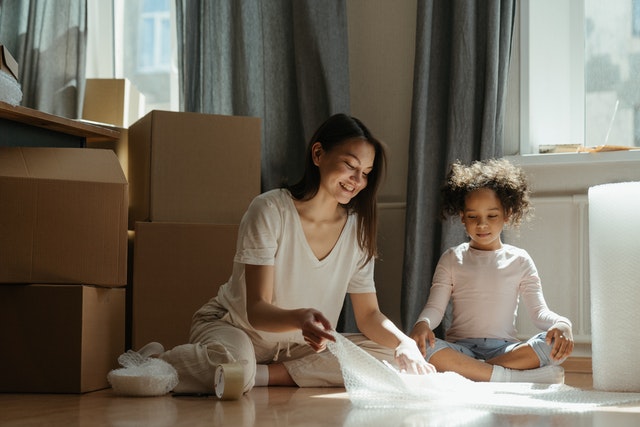 Create Essential Box

When you first move into your new home it might be a while before the movers arrive with all your belongings. You should pack a box with all the essentials you will need so that you can manage until the movers arrive with your belongings.

Say Farewells

It is difficult to say goodbye to the place that you have lived in, even more so to say goodbye to friends and family. But with planes and trains, you can always return or invite them over for a visit to your new home in Arizona.

Get Some Rest

You have a long journey ahead of you so make sure to get a good night's sleep before you head out to your new Arizona home. Give yourself enough time to wake up properly, have a good breakfast, and do not forget a cup of coffee!

Enjoy the Move

It is not every day that you move to Arizona so enjoy it! Take along a camera, take plenty of photographs to capture the moments that you will treasure forever.
Relocating is very stressful and if you are worried that you have missed out on something then we will be happy to relieve some of the pressure. Get our downloadable moving checklist from our website to make sure that you have not forgotten anything.
Moving services to help you relocate to Arizona
Furniture Transportation

While arranging for furniture transportation can be a schlep, it is a necessary part of the relocation process. It can be time-consuming and tedious to purchase new furniture in Arizona, so it is much better to hire professionals to do it for you.

Residential Movers

When selecting your moving company, it is important to ensure that you are getting a quotation for a residential mover to Arizona. There are many different types of moving companies and each has its own moving specialties.

Piano Transportation

Larger, more cumbersome possessions like pianos are difficult to transport. Because of their cost, it is also dangerous to attempt moving them yourself – this is why there is the opportunity for specialist piano transportation.