Date: 09/28/2020
Reading time: 11 minutes
Share on
Unless you have a friend (with a moving truck) that is willing to haul all your stuff for your move – you need a moving truck! It's true that moving trucks will be the larger part of your moving costs, especially long-distance moving. If you were to move a three-bedroom household cross-country, you could look at spending $2,000 or more.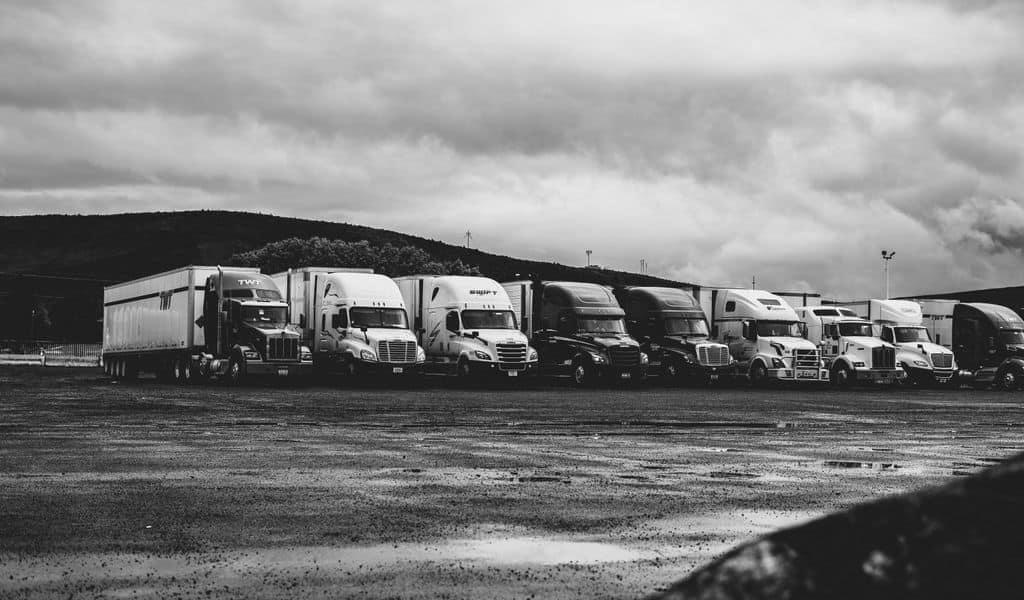 Naturally, smaller trucks cost less, and fewer miles means lower gas costs and mileage fees. Although moving trucks can be expensive, you should not abandon the idea altogether.
Keep in mind that hiring a moving truck comes with several benefits that we will have a look at in just a bit. For now, let's take a closer look at the average cost of hiring a moving truck. It is worth checking the current policies on moving trucks amid the Coronavirus pandemic.
Contents:
The average cost to rent a moving truck
A moving company will stipulate the cost of the rental truck in the provided moving cost estimates. But generally, a moving truck could cost you anything between $20 and $100 per day. The cost is dependent on the size of the truck and the distance of your move.
Small moves
A small move of a 1 to 2 bedroom household would require a 10ft or 12ft truck. You're looking at around:
Cost per mile: $0.59 to $1
Price per day: $20 to $35
Price per trip: $80 to $300

Mid-sized moves
A mid-sized move of a 2 to 3 bedroom household would require a 15ft to 27ft truck. You're looking at around:
Cost per mile: $0.59 to $1
Price per day: $40 to $85
Price per trip: $150 to $600

Large moves
A large move of a three or more bedroom household would require a 20ft to 27ft truck. You're looking at around:
Cost per mile: $0.59 to $1
Price per day: $80 to $100
Price per trip: $600 to $2,800
Renting a moving truck per day
Renting a moving truck per day has a base rate depending on the truck size. However, there are other costs to consider, such as mileage fees, gas, including expenses like taxes and insurance.
Renting a moving truck per trip
The cost of renting a moving truck per trip includes the size of your household, the size of the truck required, and the distance of relocation. Below is an average cost estimation of hiring a truck per trip. These estimates include most fees and taxes. Keep in mind that the final cost is very much dependent on the distance of your relocation.
Small moves: $80–$300
Mid-sized moves: $150–$600
Large moves: $800–$2,800
Hiring a moving truck to move locally vs. one-way
Usually, a local move should cost you more than between $100 and $300. One-way moves are usually more expensive as they cover a longer distance. A one-way move will be used for cross-country moves. The truck will be collected in your current state and dropped off in the state you are relocating to. If you hire full-service movers, they will naturally do this for you.
The size of your household dramatically impacts the cost of hiring a moving truck. If you have a smaller household, you might get away with hiring a moving van. Moving vans cost substantially less and are more than adequate if you have a studio to a smallish two-bedroom apartment. They are ideal for local moves. And a great way to save money on your moving costs.
Truck rental prices by distance
Let's look at truck rental prices by distance by comparing three reputable moving truck hiring companies. These estimates include most fees such as taxes, mileage fees, etc.
One-day, local – $83
Medium-distance, one-way – $187
Long-distance, one-way – $1,419
One-day, local – $349
Medium-distance, one-way – $841
Long-distance, one-way – $1,038
One-day, local – $122
Medium-distance, one-way – $469
Long-distance, one-way – $1,625
Although Penske's price, at first glance, seems substantially higher, this might be misleading. Penske's costs are mostly all-inclusive of all fees whereas U-Haul and Budget have charges that are added on a quote-to-quote basis. U-Haul usually quotes a base rate, insurance, environment fee, and other related fees. Thereafter you can expect taxes, mileage fees and additional ad hoc costs to be added.
Rundown of the cost factors: Moving Truck Rentals
Base rate rental truck fee
Mileage fee
Fuel costs
Deposit (anything between $100 and $150)
Taxes
Damage protection
Environmental price (usually between $1 and $8)
Add-on services (these might include moving supplies, moving equipment etc.)
Extra fees when hiring a moving company
When hiring a moving truck you need to keep in mind that there will almost always be extra charges. These are usually not advertised openly and will be included in the final quote from your moving truck rental company of choice. Let's look at what some of these extra charges might consist of:
Damages: If there are any truck repairs required it will be deducted from your deposit.
Gas fee: To avoid gas fee charges, ensure that you return the truck with the same amount of gas as when you collected it.
Late return fee: You can expect to pay anywhere from $20 to $80 should you return the truck later than agreed upon.
Moving supplies and accessories: If you find blankets and a dolly inside your truck, keep in mind that you will be charged for it.
Excess mileage fee: Certain moving companies may charge you additional mileage on one-way rentals.
Cancellation fee: Cancel your reservation at least 48 hours in advance of your scheduled pickup, or you will be charged a cancellation fee. The cancellation fee is usually around $50.
Choose the right truck size for your move
The size of the moving truck you need when making a DIY move is probably one of the first questions you will have. And you want to get it right because it is also probably the highest moving cost you will have. Long-distance moving compared to a local moving also brings a few extra considerations.
Working with a professional moving company when moving cross-country makes things a lot easier. They handle every task of your move – which is quite useful when you have a hundred other tasks to do. Bulky furniture moving could take you days if not weeks. Professional movers are able to do the job in a fraction of the time. Unless you have no other choice but to attempt a long-distance DIY move, you should seriously consider a professional moving company.
This is why you need to choose the right truck size.
What an inconvenience it would be if you were to rent a moving truck that is too big or too small. More than an inconvenience it could be a costly mistake. And that is why it is the most critical decision you will need to make when planning a move. Let's look at how you can ensure you choose the right size moving truck.
You need an inventory
Professional movers do the same! They start with an inventory. An inventory will give you a reasonably accurate idea of what size moving truck you will need. These are the factors you need to consider:
How many rooms are you moving?
Most moving estimates are based on the number of rooms you have. List all the items that need to move on your inventory. Especially the bulky items. When it comes to moving bulky items, there is much to be considered. If you are unable to move these bulky items DIY-style, we will definitely need to call on professional movers.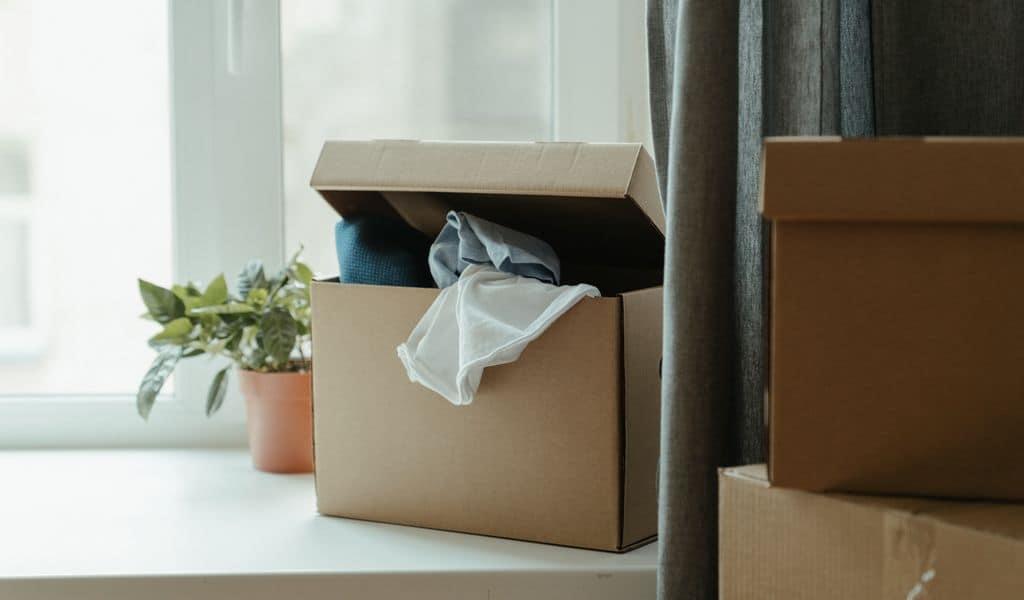 How many boxes are you moving?
If you want to get smart about it – consider using a moving box calculator to help you with a reasonably accurate estimation on this. Moving boxes and supplies are expensive – so you would not want to overcompensate for something that costs you money.
How big is your furniture?
Do you have any oversized, bulky, or fragile items that may need special treatment?
As we have mentioned, moving bulky furniture can be costly. It is exactly why it is highly recommended that you use professional movers to avoid any breakage or damage to your furniture. Consider piano moving or fine art moving? These require specialized moving services. And for a good reason. It requires specialized packaging. From pool table moving to hot tub moving – professional movers can ensure all your goods reach it's new destination exactly the way it was found.
How far are you moving to?
The other obvious factor is how far you are moving. Many states require long-distance moving to be done only by registered movers. Before you start the planning of your move, ensure that you are familiar with the specific rules and regulations of a state.
Moving truck sizes
Not familiar with the different truck sizes available to you? Let's look at a quick breakdown of rental truck offerings.
Pick-up trucks
If you really only have a couple of things to move, a pick-up truck might be your best option. Pick-up trucks are ideal if you are moving to a dorm room or small studio. Don't overpay by renting a moving truck that is too big. It has a volume of space around 76 cubic feet. Pick-up trucks have a maximum weight load of around 2,000 pounds.
Cargo van
Moving a studio apartment? Best suited for studio apartments with a full-size or queen-sized bed – a cargo van can keep your moving expenses to a minimum. Around 245 cubic feet and a maximum weight load of 4,000 pounds – you might just be able to get away with it.
Small moving trucks
If you are moving a studio or small one-bedroom apartment, 10 to 12 feet in length small trucks should do the job. Some people find driving a large truck a little overwhelming. Luckily, you can consider renting a smaller truck and just doing multiple trips. A small truck has a volume of space around 380 to 450 cubic feet with a maximum weight load of up to 3,500 pounds.
Medium moving trucks
Should you be moving out of an apartment or small homes of one or two bedrooms, 14 to 17 feet in length truck should be just fine. These trucks are also an option if you are moving interstate. You should get around 650 to 850 cubic feet in space, and it has a maximum weight load of between 3,000 and 6,000 pounds.
Large moving trucks
The largest moving trucks are around 20 to 26 feet in length. Best suited for a three-bedroom house or larger. Even if you live in a two-bedroom house with quite a few furniture pieces. Most large moving trucks have a maximum weight of around 5,000 to 7,000 pounds.
How to find the cheapest truck rental?
It's true! Moving truck rental is not the cheapest part of your move. But it is going to be needed. And although you need to be prepared to lay out some cash – there are ways that you can get the cheapest moving truck rental available.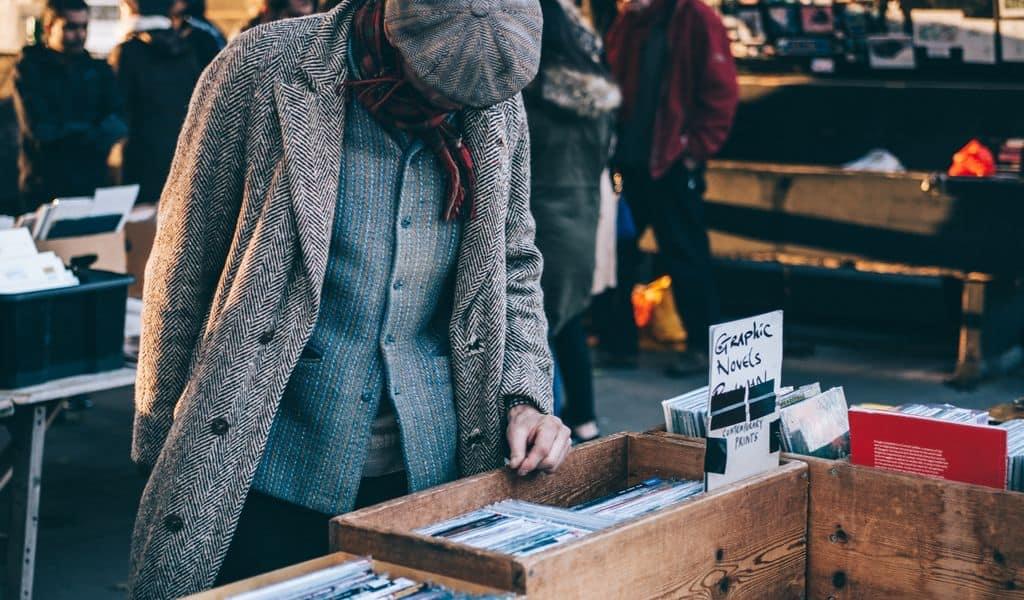 1. Get rid of what you don't need!
You need to ask yourself how many of the things you have do you need or use? If it has been collecting dust over the years, why not just get rid of it?
Sell unwanted goods and lower your moving truck bill. How? Host a yard sale or use platforms such as Facebook Marketplace or Craigslist. Alternatively, donating unwanted furniture is a great idea. Fewer things to move means lower moving truck costs.
2. Consider renting a portable moving container.
Not everyone can afford full-service movers. But that does not mean that there are no other options available. By renting a portable container as it gives you some flexibility with regards to moving costs.
3. Find free moving boxes.
By using free moving boxes and supplies, you can lower your total moving costs. Just a bit of effort can save you quite a bit. Moving boxes and supplies can also amount to quite a sum. Not sure how? Try finding free moving boxes and supplies online. Local online marketplaces and online community groups often post the collection of free moving boxes. And it's an easy and quick way for you to find what you are looking for.
4. Find an affordable moving truck rental company.
Renting a moving truck from a reputable moving truck company with competitive rates is possible—request two to three different moving estimations from the top moving truck rental companies near you. By having a few options available to you, you can easily find a company that best suits your moving budget.
5. The cheapest moving date
Not everyone knows this but the cost of moving is very much dependent on the date. There are peak moving dates that will cost you substantially more than out-of-season dates. This nifty little know-how can save you thousands of dollars!
6. Moving for a new job?
You have some negotiation power if you are moving for a new job. More often than not, companies will pay for your relocation costs. Keep all receipts and moving documents for reimbursement should they agree.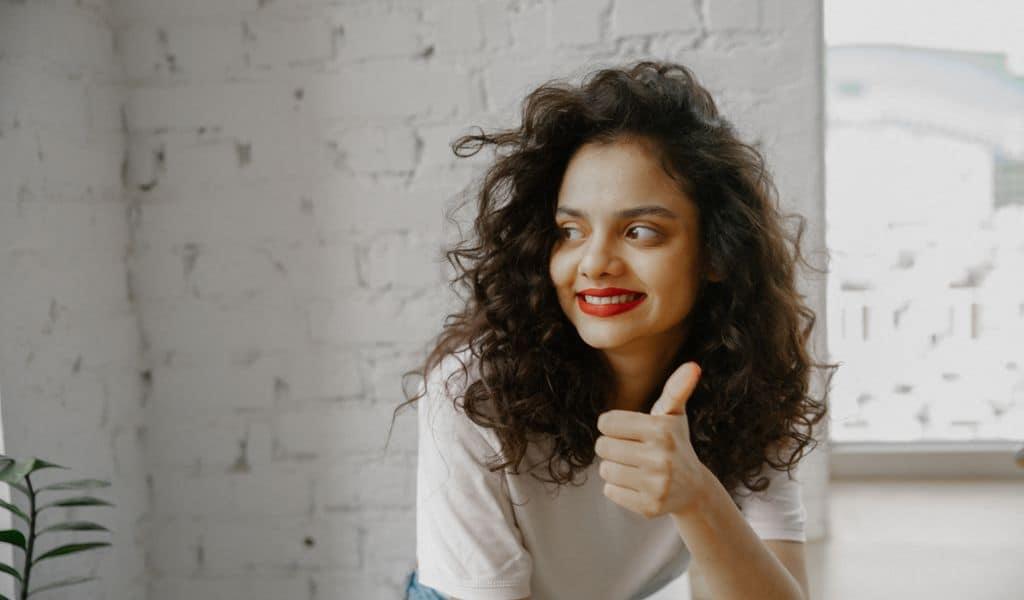 5 Tips How to Load a Moving Truck Safely and Efficiently
You are probably wondering how to pack a moving truck? And you're right, you need to know the ins and outs of loading a truck rental. Here are five tips to get you into the pro-packing mode.
1. Right size truck rental needed.
Choosing the right size truck rental is the first and most important step. Hire a truck too small and you might have to do several tips. Hire a truck too big; you end up spending more than you should and risk damage to your goods as they easily move around.
A reputable truck rental company will provide you with a detailed online explanation of how many items can fit into their moving truck options.
2. Get moving supplies
You will need all the necessary moving supplies for the move. This includes boxing boxes, packing tape, furniture pads, corner covers, bubble wrap, and more. Not forgetting moving blankets and moving straps. Ensure you get exactly what you need before you start packing your moving truck.
You want to package and pack each item to prevent any damage or breakage. This starts with getting all the moving equipment and moving supplies needed for your move.
TIP: A dolly makes it easier and quicker to move heavier, bulky furniture and other household items.
3. Disassemble furniture
You need to disassemble your furniture to make moving possible. Before loading the moving truck, go through all your household items and bulky furniture. Disassemble as much as possible. It makes it easier to transport and less likely to break. It also allows you to optimize the space available in your moving truck.
4. Load largest items first
Now, you have reached the stage where you can start packing your moving truck. The largest and heaviest items should be loaded first. From mattresses to bed frames, refrigerators, chairs, couches, and more – these need to be loaded to the back of the moving truck. Use moving straps to hold furniture items in place.
5. Lighter items should be packed last.
Medium to lightweight boxes and appliances should be packed last. Avoid placing these items under heavier items. Fragile items such as a mirror or alike should be stacked at the very top of the pile.
Packing tips
Pack moving day essentials in a marked container and pack it where you have easy access to it.
Moving blankets or plastic wrap can be used to protect couches and chairs.
Appliances, such as coffee-makers or blenders, should be placed inside of a box.
Save room on your moving truck by rolling rugs up in a secured plastic wrap.
Top 5 Best Moving Truck Rental Companies for your Move
Choosing the right moving truck company is the aim of the game. Here you have the five best moving truck rental companies to make your decision a little easier.
1. U-HAUL Truck Rental
U-HAUL covers more locations than any other truck rental company. They are available in over 50 states with several locations to choose from. They offer a great level of convenience for DIY movers. It is worth noting that U-HAUL does not offer unlimited mileage options and you per mile for local rentals. If you are moving cross-country, your quote will be worked out on the number of miles and days you rent the truck for.
2. PENSKE Truck Rental
Penske is the third-largest rental truck rental company with the newest truck fleets in the industry. Penske does not reserve as many locations as Budget, but they do offer a larger option of truck sizes. But you are probably going to spend a little more on your rental.
Another awesome thing about Penske is that they reserve your rental, which means you are guaranteed your moving truck on the time and date that you need it. What's more? Compared to other moving truck rental companies, they offer more flexibility on moving truck sizes.
3. Budget truck rental
Generally, Budget is the lowest-priced truck rental option. The base rate of budget undercut Penske and U-HAUL. Simply go online to get an affordable quote for local and long-distance moves. Don't expect unlimited miles as on local moves, you will pay per mile. Usually, with cross-country moves, you will be allowed an allotted amount and after that you will need to pay for additional miles. In addition to being the most affordable truck rental company, you can enjoy several discounts and enjoy further cuts in your moving costs.
4. Enterprise Truck rental
The first and foremost pro about Enterprise rental is that they offer the largest inventory of fleet. No matter what type of moving vehicle you are looking for, you are likely to find it at Enterprise Rentals. With around 14 different options to choose from. The only downside is they do not offer one-way rental and, as a result, can only be used for local moves.
5. Home Depot Rentals
If you are looking for a moving truck rental company that offers unlimited miles – Home Depot Rentals is the company for you. You can make as many trips as you need and pay a fixed amount for your moving truck. You do need to keep in mind that you are responsible for the fuel.
They cover more than 2,200 locations in North America, and finding a branch is super easy. They also offer an after-hour drop-off option, and their rentals can be used to move long-distance.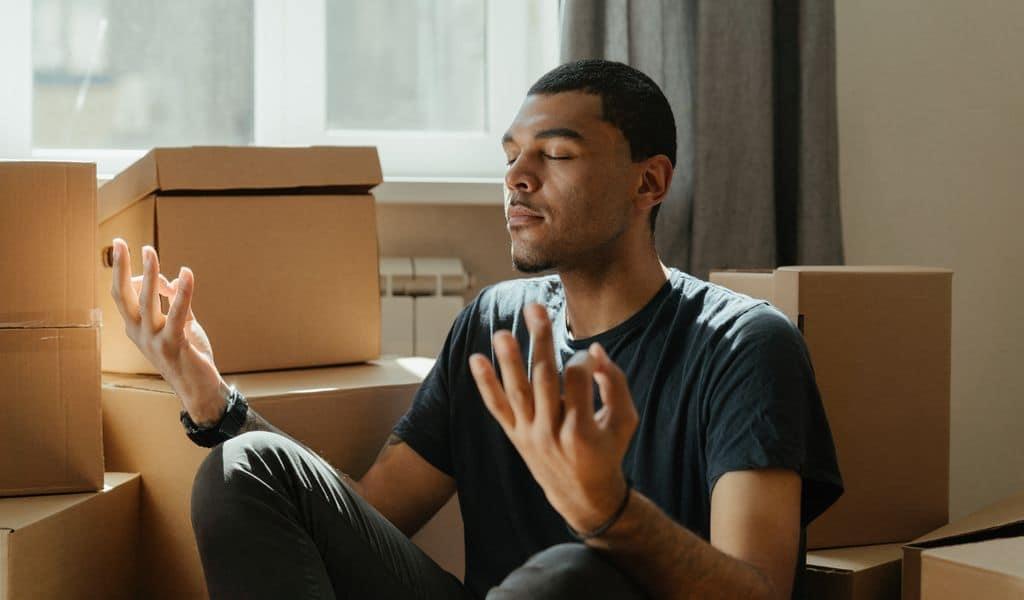 FAQ: DIY MOVING
What size truck should I rent?
When choosing a truck size, you need to take into consideration the cubic feet capacity of the truck. As a general rule of thumb, you will need approximately 150 to 200 cubic feet of truck space for one fully furnished household room.
Do I have to pay for a truck rental if I hire movers?
Moving companies generally include the truck rental in the moving estimation. Ensure you use one of the ten best long distance moving companies to get the most value for your money. Movers vs. brokers fees are separate and moving broker fees, therefore, are not included in your moving estimation.
How long can I typically keep a truck?
Generally, the price per day for a moving truck will be consistent for up to five days. After that, the price per day can increase by quite a bit. It is best to return the moving truck within the allocated five days before incurring additional costs.
What does moving truck rental insurance cost?
The moving truck rental company usually includes moving insurances in the cost of the rental fee. However, you should ensure you discuss this in detail with the company to ensure you are comprehensively covered in the event of loss or damage. Protecting your move is crucial to avoid any loss of your goods.
What is the cost of renting a moving truck to move locally/long distance?
The cost of your moving truck is dependent on the size truck you choose and the distance of your move. Local movers usually charge a per-day rate with either an allocated amount of miles or an unlimited amount. This varies from moving truck company to moving truck company.
If you are moving cross-country, the distance you need to travel will be calculated to form your moving truck cost estimation. Long-distance moving works different from local moving, and almost every moving truck company has different policies.
Am I permitted to hire a driver for my moving truck?
Yes, you are permitted to hire a professional truck driver for your moving truck. However, it is not compulsory.
What are the costs of hiring a professional truck driver?
The rate for a truck driver depends on the truck size you are renting. Generally, you are looking at paying around 65 cents and 99 cents per mile for a driver.
Does the driver need to stop at weigh stations when driving a U-Haul or Penske rental truck?
The laws on weigh stations depend on the state you are in or moving to. The driver will be required to stop at all weigh stations as per state laws. For all transportation laws, visit D.O.T for more information.
Moving truck rental is only one of the aspects of moving that you need to consider. If you are moving with pets, moving with plants, moving with kids, or moving with seniors– you have a lot more to consider. Therefore, planning your move is the best way to ensure smooth sailing.