Date: 04/17/2020
Reading time: 8 minutes
Share on
If you're thinking about moving across the country, there are several things you might need to consider in order to get the move done well—and without forgetting anything huge! Fortunately, we've got all the information you need to know right here in this handy guide.
1. What is a cross-country move?
Let's start with the basics. A cross-country move is a specific type of long-distance move, in which the start location is usually at least 1000 or more miles away from the end location. It does not encompass international moves—just long-distance moves from one end of the country to another! TGood examples of cross country move would be the incredibly long trek of moving from California or New York to Florida; from Montana to Texas or from Texas to Montana! Any move in which you're traversing the majority of the continent will be considered a cross-country move.
When you begin to look for good moving companies to help with your move, you're going to want to consider the pros and cons of brokers and movers. Especially when you're moving cross country, a broker may be a good idea—but you'll want to make sure you get everything in writing and understand everything up front!
2. What is full-service cross-country moving?
When you're moving across the country, the likelihood of DIY-ing your move becomes lower and lower due to the higher logistics involved with your move. For example, if you're moving with pianos or other bulky or specialized equipment, then you know it's difficult to manage these without breaking expensive items or at the very least getting extremely frustrated.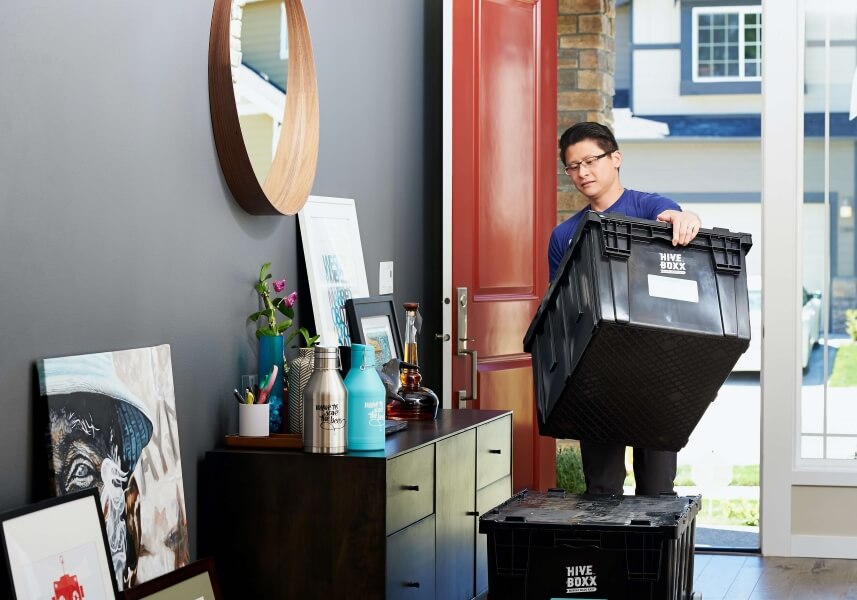 Fortunately, you won't be on your own for these moves. If you opt for full-service moving, you'll have help on hand for all of your more complex pieces of baggage. It may be a slightly higher cost for these services, but professional movers will have all of the equipment necessary to move these items with zero stress and frustration. If you're a senior, it may be a good idea to opt for full-service cross-country moving in any case, as it will indubitably be better for your health.
3. What is the cost of moving cross-country?
As you'll be moving a farther distance, than if you were just moving in-state or locally, the costs will naturally be higher. However, if you shop around, you'll find that the moving costs don't have to be prohibitive. Talk to friends and pick moving companies with good reviews, just to ensure that you truly are getting the best deal.
However, there is one other step you can take to ensure that your money goes as far as it can. Selecting moving insurance is a good idea, because it ensures that your overall costs will not go further than a certain ceiling—and if anything happens to your move, you'll be able to recoup the costs.
4. How long do cross-country moves typically take?
Because the distance traversed is higher, movers will generally take a little more time getting all of your items from point A to point B. However, this doesn't have to be a bad thing—it also gives you more time to make sure all of your affairs are in order!
Generally speaking, movers will have about 21 business days to deliver all of your items. This can vary depending on the precise distance and location of your move. For example, moving cross-country from Washington State to Louisiana may take more time than moving from Oregon to Florida, even though each move would be classified as a cross-country move. The network your moving company has in place will also influence the efficiency of your move. For example, if your Louisiana-to-North-Dakota movers have lots of East Coast contacts, they may be able to get the move done more quickly. Asking about timelines and the network your moving company has in place are good questions to ask up-front—before signing any contracts.
5. How do you choose good cross-country movers?
When you're looking for good long-distance or cross-country moving companies, there are several steps you can take to ensure that you're able to find the best companies for you. The moving company you go with is the single most influential factor in making your move stress-free and budget-friendly! Here's the homework we recommend completing prior to choosing a mover or signing any paperwork prior to your next move:
Do your research: Before you hire a moving company, take the time to read everything you can find on the internet about them! Ask local friends in the area if they have any experiences with local moving companies, and ask if they have any referrals they can give you.
Get moving estimates: You'll want to do some homework and get a lot of estimates from differing companies! That way, you'll be able tocompare all of the different numbers you get and make a good, informed decision. Try to aim for about 3-4 estimates from 3-4 movers or brokers.
When you get them, compare and contrast what's included as well as what your expected investment would be! We do have one caveat: As attractive as it might sound, never go with the lowest offered price.
There are many moving companies out there who will low-ball their offers to reel you in, and then hike up the price after you've signed. A suspiciously low price could be a red flag of a company that might be planning to do just that!
Another reason not to accept a low offer? They might just have substandard service. If a company is offering a low rate, then you'll want to do some extra digging—they might not have your best interests in mind.
Ask lots of questions: The more curiosity you show when you're looking at these movers, the less they'll be able to pull the wool over your eyes.
When you're asking about their initial rates, be sure to ask what they offer for seniors (even if you don't necessarily qualify), as well as their military rates and discounts, their cancellation policy, the insurance options they offer, and the packing prices they stand by.
Even if you aren't planning on asking them for any of these services, knowing how they would handle them will be illuminating. You'll also be able to this information on in the event that
you have a friend who qualifies!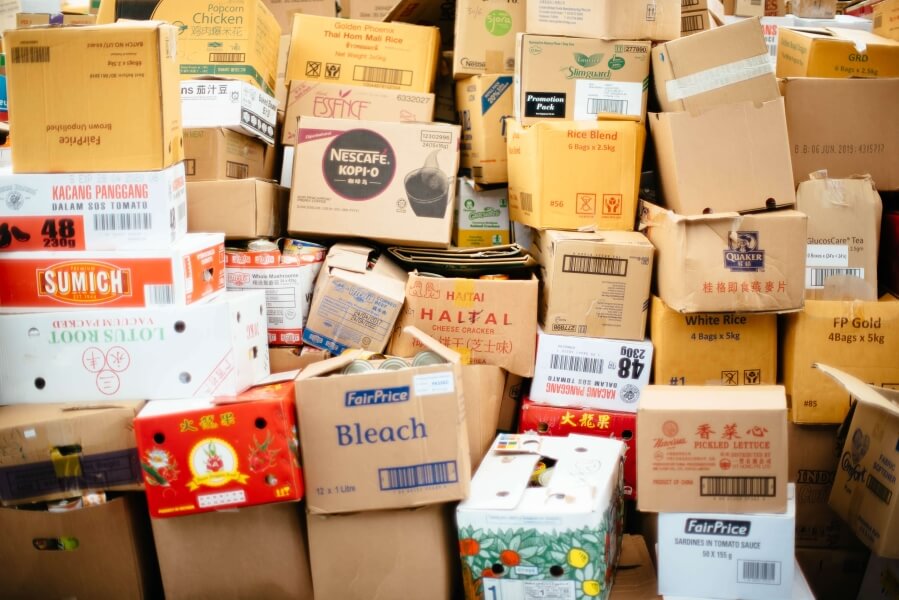 6. Top 5 Cross-Country Moving Tips:
Whether you're moving to Arizona, Kansas, or Ohio — you're moving a long way, and there are lots of logistics you'll want to figure out before you sign on the dotted line! Here are five of our favorite, most effective, cross-country moving tips. There are definitely a lot of things to think about—but following these will make your life a lot easier.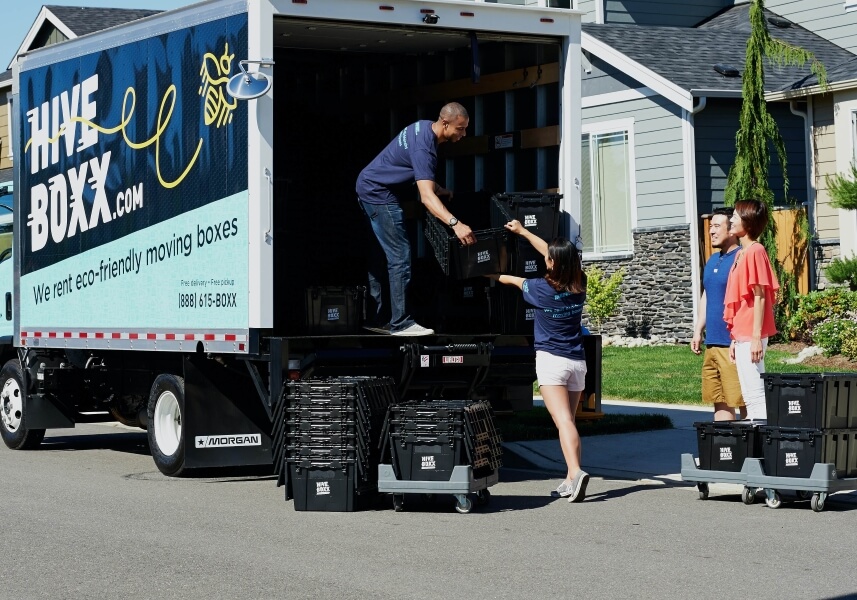 Start Earlier Than You Think You Need To: Whenever you think you should start packing, pick a date two weeks earlier and start then! Time has a way of speeding up when you get closer to big deadlines and huge projects—and moving constitutes both. Even if it's just a little bit each day, start getting your things packed early—you'll thank yourself later!
Do Your Research: The single most important step is to ensure that the movers you're working with are reputable. If you can trust your movers, you'll find that a large amount of moving-related stress will simply melt away!
Get referrals from your friends if you're able, do extensive research online, compare quotes, and pay a respectable amount for a well-vetted mover. It may be more of an investment up front, but you'll be thanking yourself later when all of your belongings are delivered—none of them broken, none of them missing!—in a timely manner.
Give Away Most of Your Stuff: You'll likely find as you go through your belongings that much of what you own isn't worth moving anyway! Donate everything that you don't want to take.
Having a going-away garage sale is fun, too, provided you have enough time and headspace to manage the logistics! Once you've gotten rid of some fraction of your belongings, you'll find that it's cheaper and easier to move your remaining items. Once you're in your new home, you'll likely not even notice that anything is missing!
Accept That There Will Be Discomfort: Rarely, even with best-case-scenarios, does everything arrive instantaneously in your new home. You should be prepared to live without some of the items you packed for a few days—or even up to three weeks. For example, for a few days people may have to sleep on the floor, waiting for the furniture.
You should always be prepared for the worst: even if you work with a highly-rated company, there may be unavoidable delivery disruptions and delays. Be prepared for a couple of days of discomfort. Bringing things specifically with you (such as blankets, sleeping bags, pillows, and essential toiletries) can alleviate some of these rougher days.
Organize and label everything, and make sure to keep track of your belongings: When you start to unpack your items on the other side of the move, you'll thank your past self for taking the time to sort everything by type!
Having a 'kitchen box', a 'bathroom box', a 'laundry box', etc, can make unpacking simple, as these clearly labelled boxes can simply be taken to their designated destinations on arrival.
Other simple tips for successful moves include keeping valuables with you—gold and jewelry should stay with your person during the move, if at all possible. Lastly, pack an 'essentials' bag with medication, toiletries, snacks, and a change of clothes so that you have what you need in the event that shipping or delivery of your items is delayed.
7. Cross-Country Moving Checklist
Think you're ready to move across the country? Don't fear—we're going to make it very simple for you. We're going to break down all of our helpful advice into three distinct checklists to ensure that you have everything covered prior to your moving day.
To Do: One Month Before Move
Do Your Homework: If you haven't already, now's the time to put together a list of moving companies and get quotes to compare. Remember to read online reviews!
Throw Away or Donate Your Stuff: Have a rummage sale, donate your items, give them away to friends, and throw away stuff that no-one truly needs. Having a lighter load on moving day could end up saving you money and making your experience far less frustrating.
Make a List of What You Have: Having a solid inventory of your items after you've streamlined your belongings will help you know where to put everything once you've moved, and also help you keep track of when your move is safely complete.
Organize Your Pertinent Documents: It's surprising just how much paperwork there is when you have to move—especially across the country! All of your important documents, including your travel information, any school paperwork or medical forms, and all of the contact and scheduling information for your moving companies should go into one easy-to-find, organized location.
Pack Up Anything You're Not Using: If you're able to, putting your lesser-used items in boxes (like out-of-season decor) will help streamline the packing process.
Give Your Notice: If you haven't yet, now is a good time to tell people you're moving. For landlord-tenant agreements especially, 30 days prior to your move might be written into your contract!
Change Your Address: It may take a while for your new address to take for different subscriptions and accounts, so changing it early may help ensure you don't miss anything important.
Plan Your Travel: It's easy to forget amidst the logistics of a cross-country move that your belongings aren't the only thing that has to get to your new home: You have to be there, as well! Taking the time now to book flights, hotel rooms, rental cars, or even just deciding on your route will free up mental energy that will be very scarce later.
To Do: One Week Before Move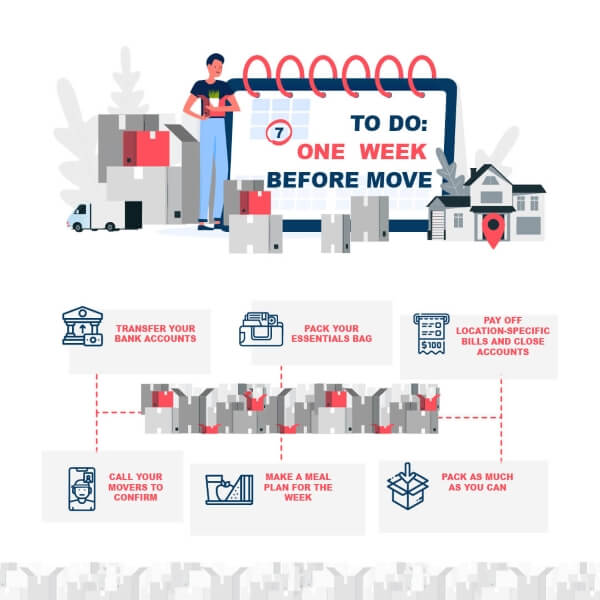 Transfer Your Bank Accounts: If your money is in a national bank, you may not have to do much—but it's definitely a good idea to ensure that your bank knows you'll be moving. Update the address on your bank account if you have not done so prior to this time.
Pack Your Essentials Bag (or Boxes): While you likely don't have to pack your toothbrush until the very last minute, now is a good time to lay out the clothes you'll need for the next week, and put everything else into storage. Ensure that your go back is packed or ready to pack with medication and toiletries, and pack a 'first night' box with plates, cups, your Wi-Fi materials, and anything else you'll need your first night in your home.
Pay Off Location-Specific Bills and Close Accounts: Before you head out of town, it's a good idea to have a clean slate! Make sure no debt follows you across the country.
Call Your Movers to Confirm: Giving them a call won't hurt, and they may have last-minute instructions for you as well.
Make a Meal Plan for the Week: Take one thing off your mind! Review your pantry and refrigerator to see what needs to be used, and plan meals out for the remainder of your week.
Pack as Much As You Can: Even if you're using full-service movers, having a few things packed, such as valuables and personal items, can save time and give you peace of mind.
To Do: Moving Day
Wake Up Early: You can sleep once you've moved! Make sure that you're up and moving well before the movers show up.
Assist the Movers as They Request: Ask your movers how you can help, but otherwise, stay out of their way.
Check Inventory: Make sure you're not forgetting anything!
Provide Contact Information: Give the movers your cell number so they can contact you in case anything goes awry.
Clean Your Old Home: Lastly, ensure your old home is sparkly and clean—you'll stand a higher chance of getting back any security deposits.
8. The Bottom Line
Moving across the country can be a monumental task! From buying a new home to packing up all your stuff, moving is complicated and definitely not for the faint of heart. Luckily, you don't have to go it alone. By doing your homework and finding great cross-country movers to help you, you'll be able to move with ease. Just make sure you keep an inventory of your things, plan ahead, and keep every last piece of paperwork, you should be good to go! Good luck on your cross-country move!