Date: 03/24/2020
Reading time: 20 minutes
Share on
You always see it in the movies or hear about it from other people but now you can finally experience it for yourself! Relocating to a new state might be a challenge but it is one that is greatly welcomed for the range of experiences and new opportunities you can uncover!
If you have received a job offer in Nebraska or are thinking of furthering your education at one of their prestigious colleges, then it is important to become familiar with the ins and outs of the state before relocating to Nebraska to avoid any confusion or unnecessary frustrations.
Nebraska obtained its unique state nickname, the Cornhusker State, from the name of the University of Nebraska's athletic team: The Huskers. Before machinery was invented for it, the early settlers husked corn by hand. And, by 1945, the state nickname was made legally official.
But cornhusking is not all that Nebraska is famous for: Nebraska is also known for the creation of several famous foods such as the Reuben sandwich, made with corned beef, Swiss cheese, and sauerkraut, as well as much-loved Spam!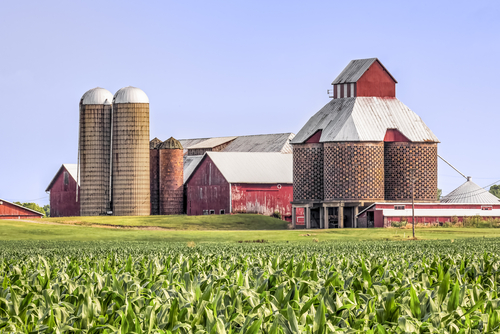 Because Nebraska lies in the western part of the Great Plains, the state has a varying landscape of rolling plains, farmland, wheat and cornfields, as well as many forestry valleys. Interestingly, the rivers and streams in Nebraska have a larger collective distance than any other state in the US.
And, many of these luscious forests are around as a result of Arbor Day – a tradition starting in Nebraska in 1872 where over one million trees were planted in the Nebraskan plains.
But you will only discover the wonders that Nebraska has to offer when you relocate there.
However, moving to a new state comes with its own challenges such as researching moving companies, booking the movers, and getting all the packing done. This is where we come in with a compilation of all the information you will need to make relocating to Nebraska a breeze!
Contents:
The Pros and Cons of Moving to Nebraska
Before making any large decision, many people prefer to compare the benefits and setbacks of said choice. Think of this step as making your very own moving to Nebraska pros and cons list.
Pros of Moving to Nebraska
Low population
The population in Nebraska is statistically lower than that of the national average classifying it as one of the more sparsely populated states in the US.
Perfect farming community
Corn and wheat farming are tremendously successful in Nebraska mostly due to the perfect farming conditions. If you've always wanted to be a farmer, here is a good place to start.
A manageable cost of living
When compared to other states, the cost of living in Nebraska is significantly lower, meaning you will have more savings in your pocket at the end of the month.
Good education system
Education is very important in Nebraska. There are numerous prestigious colleges and universities to attend that will provide you with an excellent foundation.
Affordable rentals
Property is a lot cheaper in Nebraska than other states in the US. This makes renting a very affordable option when you relocate.
Excellent road maintenance
Nebraska prioritizes road safety and ensures that the roads are always well-conditioned and properly maintained reducing the number of accidents on the road greatly.
Low utility costs
Because the cost of living is lower in Nebraska, this automatically means that the utility costs are also better than in other surrounding states.
Cons of Moving to Nebraska
Rigid morals and beliefs
The people who live in Nebraska can be quite stuck in their ways and do not always like differing opinions so making friends when you first arrive might prove to be difficult.
Hiking is scarce
Due to the flatness of the state, hiking trails in mountainous areas are near to nil. But there are plenty of biking trails!
Hot and muggy summers
The summers in Nebraska can be quite brutal and humid making for a great amount of discomfort during the summer months.
Skin problems
The winters are not much better. The winter air is void of moisture resulting in numerous dry skin problems.
The flat state
Nebraska is as flat as can be – there are no mountains in sight. So, if you are relocating from a rocky state then adjusting might prove to be difficult.
No oceans or lakes
Summers can be even more brutal when there are few areas to cool down in. While there are rivers and public pools, they do not quite compare to vast oceans and lakes.
A whole lot of corn
Nebraska is predominantly a farming community and the commodity of choice is corn, wheat, and soybeans. Traveling along the highways is usually accompanied by a whole lot of produce.
Living the Nebraska lifestyle
There are no ifs and buts about it – relocating to Nebraska will result in quite a drastic change of lifestyle. The degree of change will depend on where exactly you are relocating from. You will be exposed to new demographics, religions, cultures, and so much more!
The latest Nebraskan demographics
Fitting in with the Nebraskan lifestyle will be a lot easier once you have a better understanding of their demographics, cultures, and religions in the area. The latest Nebraskan 2020 census statistics have ranked Nebraska 43rd for population density with a total population of 1.9 million. When compared to the statistics of 2019, a growth rate of 0.60% has occurred. The state of Nebraska is 77,354 square miles large allowing for an estimated 23 residents per square mile.
Omaha and Lincoln are the two major cities in Nebraska and is where a third of the population resides. Most cities in Nebraska do not have a population about 3,000 and most rural towns have less than 1,000 residents making for close-knit communities
Of the 1.9 million residents, the census data concluded that 50.3% are female and 49.7% are male. The average age of the current population has been recorded at 36.
The latest religious and race statistics for Nebraska are as follows:
| | |
| --- | --- |
| Religion | Population Percentage |
| Christian Faiths | 75% |
| Atheism | 20% |
| Non-Christian Religions | 4% |
| Race | Population Percentage |
| White | 87.49% |
| African American | 4.77% |
| Asian | 2.32% |
| Other Races | 1.89% |
| Native American | 0.91% |
| Native Hawaiian or Pacific Islander | 0.07% |
Exploring the city life in Nebraska
While Nebraska is predominantly a rural state, there are quite a few developing cities that new residents are flocking to. If you are not too interested in the rural lifestyle, then here are some of the best cities in Nebraska and some things you can get up to in them.
Omaha
Many tourists tend to overlook Omaha even though it has rapidly become one of the most advanced cities in the US. It is not only a massive historical hub but has plenty of places to visit with great food and sights to explore!
While most zoos boast a wide range of indigenous and exotic species, Omaha Zoo has the world's largest indoor desert and rainforest. There are more than 130 acres of explorable areas including underground caves!
Or perhaps you prefer a calming stroll through one of the most historic areas of the city – The Old Market. There are flea markets where you can pick up all kinds of interesting trinkets and bargains. There are also a variety of delectable restaurants to explore.
Lincoln
Starting as a small salt trading post, Lincoln has now developed to become the state capital of Nebraska. Boasting a rich history for development in the state, Lincoln is not a city to be avoided on your touring list.
When you get out to see the sights, the Nebraska State Capitol building should be the first place to start your journey. The large, impressive white building towers over the center of Lincoln and offers the opportunity for multiple tours of the wings and legislative rooms!
However, if you are looking for a place to take the edge off, then the Zipline Brewing Co is the place to be! Founded by a group of friends in 2012, the brewery is renowned for serving the best drinks in the city!
Grand Island
As the third-largest city in Nebraska, Grand Island has various natural attractions that will be worth visiting when in the area from beautiful gardens to relaxing rivers. Learning about the culture and history of the area is possible through one of the many museums in the city.
But this city is not all about learning and nature – there are also plenty of opportunities to let loose and cool off from the harsh summer heat at the Island Oasis Water Park. There are plenty of activities to enjoy such as the wave pool and numerous water slides.
If getting splashed is not your ideal form of relaxation then you can always visit the Crane Trust Nature & Visitor Center that focuses on preservation and restoration of nature in the Platte River region. There are awesome walking trails and an observation tower for exploring.
Kearney
The city of Kearney is now best known for being the home of the University of Nebraska but has its origins in the railroad. Once the Civil War reached its end, the rail system allowed for the establishment of this now great city.
If you would like to get a taste of the cultural scene in Kearney then visit The World Theatre where a variety of movies, shows, and special events are hosted. There are even snacks available for the screenings!
But if you would rather get some fresh air, the Hike-Bike Trail Bridge is quite a popular attraction particularly for watching sunrises and sunsets. Perhaps this would be the perfect place for a romantic outing?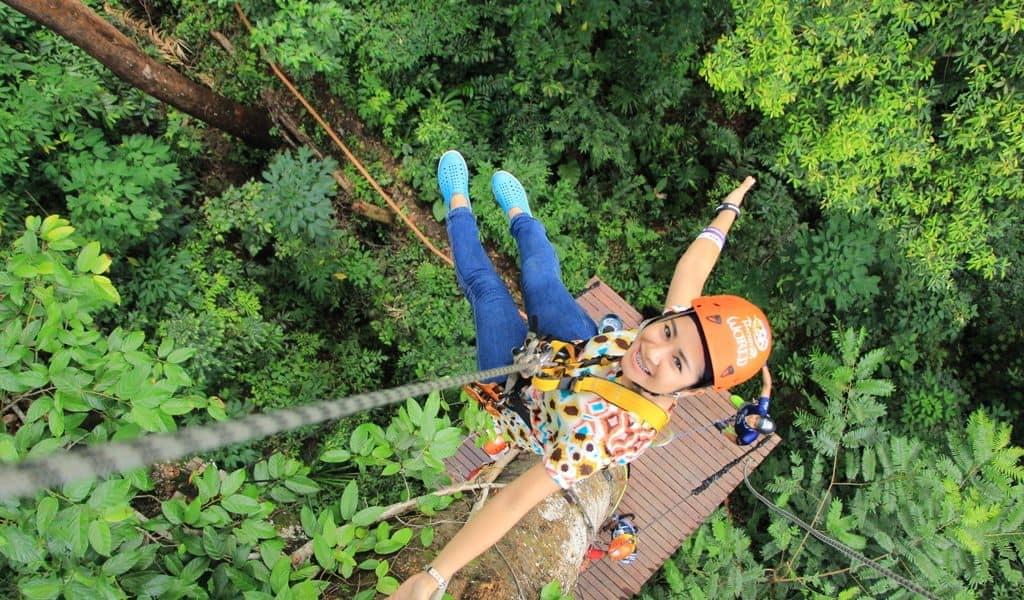 Bellevue
As the second-oldest settlement in Nebraska, this city was once the seat of the Nebraskan government. It is also accompanied by excellent scenery which is why the city was named after the French word for "beautiful view".
Get out and about and experience the wonderful weather in Bellevue when you visit the Bellevue Berry and Pumpkin Ranch. There are plenty of desserts to choose from and fun activities to partake in including the haunted hayride.
When you're done at the ranch you can also visit TreeRush where children and adults alike can explore the forest canopies with various zip lines, bridges, and fun hiking trails.
Art, history, and cultural development in Nebraska
There is a lot more to Nebraska than just cornfields. In fact, the history of the state is very fascinating and can be explored at numerous museums and galleries throughout the state. If you are still getting your bearings, you could ask the movers to point you in the direction of some interesting places to start with.
Natural attractions, interesting state laws, and so much more!
When you relocate to Nebraska you will become exposed to a whole new world of natural and cultural discovery. Moving to a new city is like getting to know a new person; there are plenty of interesting state laws and facts that you do not even know about!
Five facts you didn't know about Nebraska
Everybody loves Kool-Aid – the much-loved Kool-Aid powdered cooldrink was created in 1927 by Edwin Perkins in Hastings, Nebraska. It was originally a syrup but was changed to a powder for easier shipping.
A lighthouse without an ocean – even though Nebraska has no oceans, it does have a 75-year-old lighthouse standing guard to a 40-acre lake.
King of pastries – popular pastry fast-food chain "Runza" is renowned for its delicious pastries in Nebraska. And, although there are 82 stores across the state, it's unlikely that outside the state have heard about it.
Fitness is important – fitness is evidently very important in Nebraska considering that the state has the largest weight room in the US. This room covers a total of three-quarters of an acre!
Massive fossils – the largest mammoth fossil in existence is believed to have belonged to a Columbian mammoth and can be viewed at the University of Nebraska State Museum.
Strange and wonderful Nebraskan state laws
When you are visiting the city of Leigh do not expect to treat yourself to any donuts in this town; the sale of donuts is prohibited.
If you are attending a church service in Omaha make sure to suppress any need to belch or sneeze as it might result in some jail time.
Even though Nebraska does not have any oceans, whale fishing is illegal in the state.
If you were looking to get your chest shaved at the barber, think again! Barbers are legally not allowed to shave chest hair.
Those who test positive for gonorrhea are prohibited from getting married.
Mothers who seek to perm their daughter's hair cannot do so without a state license – this is probably for the best!
Diverse beauty across the Nebraskan plains and prairies
Depending on where you are relocating from, the movers will be able to tell you just how much of a shock you can expect from the change in weather. But, if you are no stranger to the warmer conditions then you will fit in just fine!
Becoming climatized to the Nebraskan weather
The weather experienced in Nebraska is highly dependent on the season. While the summertime is greeted with typically humid, warm, and wet weather the winters are windy, freezing, and dry in comparison. However, partly cloudy weather can be experienced all year round.
The latest weather statistics recorded in Omaha for 2019 has recorded a total rainfall count for 30.62 inches over the year. There were also 26 inches of recorded snowfall across the state.
While the summers do prove to be quite warm, some relief can be experienced in fall before the cold weather from winter hits.
The average high temperature recorded in Omaha in 2019 was 62 degrees Fahrenheit while the average low temperature has been recorded as 40 degrees Fahrenheit. At least Nebraska has major distinctions between its seasons where many states' climate seems to blur between the lines.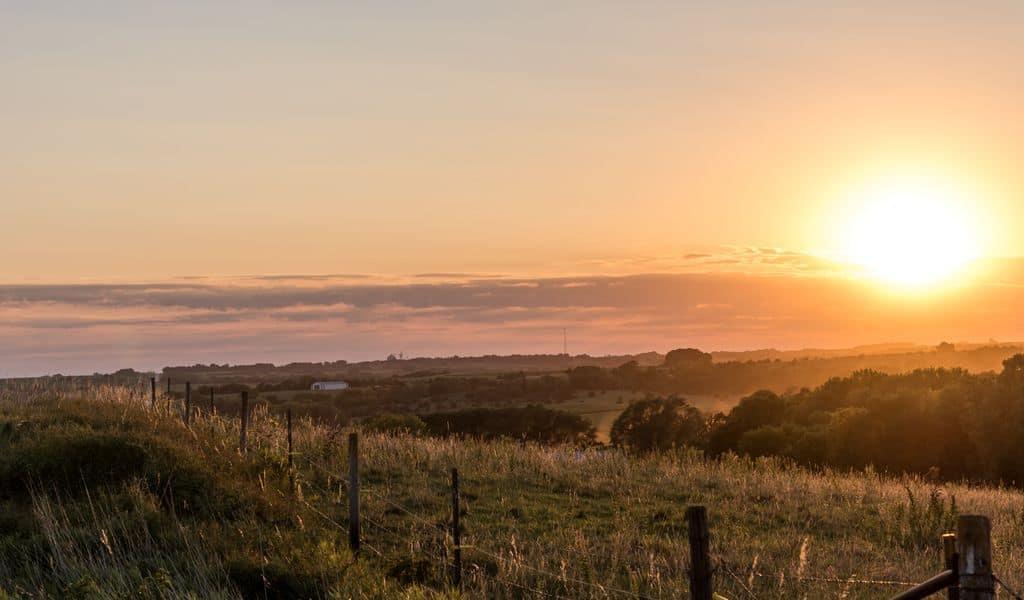 The natural Nebraskan beauty
Nebraska is quite diverse in its landscape: while there are no mountain ranges or oceans, there are plains, prairies, fields, and forests accompanied by rivers and streams.
After moving to Nebraska, you will surely want to explore the naturally diverse beauty that this state has to offer so here is a list of natural attractions that you should place at the top of your list.
The Wildlife Safari Park (Omaha) – this petting zoo in Omaha is quite popular for family day outings. The four-mile park offers drive-through opportunities to get close and personal to a variety of species indigenous to Nebraska. There's even a gift shop where you can buy a few souvenirs to remember the occasion.
Pioneers Park Nature Center (Lincoln) – if you would like to escape the hustle and bustle of the city then Pioneers Park is the place to do so. A combination of birch trees, rivers, creeks, and dense thickets makes for great fresh air and marvelous scenery. There are even protected bison, deer, and elk in the area.
Platte River (Grand Island) – the Platte River is quite a popular area for those interested in bird watching. During springtime, the migration of numerous birdlife such as cranes, geese, and egrets is quite prominent.
Cottonmill Lake (Kearney) – getting active in Kearney is not difficult when you visit Cottonmill Lake. There are a variety of family-friendly activities to engage in such as fishing, swimming, hiking, and boating. There is even a children's petting zoo!
Tregaron Golf Course (Bellevue) – there is nothing like having fun with friends while getting to take in a breath of fresh air. The Tregaron Golf Course is the ideal course for both novices and pros alike to unwind amid beautiful Nebraskan scenery.
Keep an eye on those natural disasters
Natural disasters and extreme weather anomalies are quite common in the United States; however, certain states are fortunate enough to be less likely affected by these encounters.
According to statistical data, Nebraska is ranked 25th in the US for natural disaster probability. All seasons are prone to natural disasters ranging from heavy snow and ice storms in the winter, tornadoes in the spring, wildfires in the summer, and extreme flooding throughout the year. Certain areas in Nebraska are even prone to experiencing earthquakes.
Be Ready Nebraska has prepared a guide for state residents to follow in the case of the severe weather conditions. With the assistance of this guide, you and your family can be prepared in the event of an emergency.
Estimated Cost of Moving to Nebraska
The cost of living is different in every state so when you relocate it might be difficult to become accustomed to the change in living costs. Before relocating to Nebraska, it would be wise to determine how the cost of living compares to the state you are relocating from.
Keeping up with the cost of living in Nebraska
Moving to a new state is about much more than just comparing the cost of moving companies; you need to keep in mind the costs you will incur once you have begun living in the new state.
Investigating moving estimate costs is a good way to begin your cost comparison journey. These costs include the hiring of the movers, packaging costs, and any additional fees or charges that the moving company will add to the final invoice.
Here are some approximate relocation costs to help you get an idea of what your relocation budget to Nebraska will cost:
New York to Nebraska: $6,613
California to Nebraska: $6,857
Ohio to Nebraska: $4,497
Massachusetts to Nebraska: $6,638
Washington D.C. to Nebraska: $6,182
Texas to Nebraska:$5,389
Choosing between renting and buying
If you are renting a home in your current state and think that it would be best to settle down and make a purchase in Nebraska, you might need to slow down and consider the implications of this decision. Purchasing property is a massive commitment to make, especially when you already have the pressure of adjusting to a new state and lifestyle.
There are various factors to consider like employment proximity, cost of living, distance from education and medical facilities, and whether you are happy. Only once you have been living in a state for a while will you be able to determine if it is a perfect match which is why we recommend renting a property first.
According to 2019 housing statistics in Nebraska, the average home value in Nebraska is estimated at $179,000 while the average cost of homes being sold is averaging $184,400 which shows that the Nebraskan property market currently favors the seller and not the buyer.
While the property is considerably cheaper than many other states in the US, renting is still a more viable option in the current market. Home rentals are available from the low cost of $1,203 per month which is $391 lower than the national average.
Renting also provides you with the opportunity to scout the neighborhood; determine if the culture and lifestyle are suitable. Otherwise, you can always relocate to a different town or city and start over!
The table below illustrates the average property costs in various Nebraskan cities:
| | |
| --- | --- |
| City Name | Average Home Cost |
| Omaha | $152,100 |
| Lincoln | $159,800 |
| Bellevue | $163,800 |
| Grand Island | $147,000 |
| North Platte | $139,300 |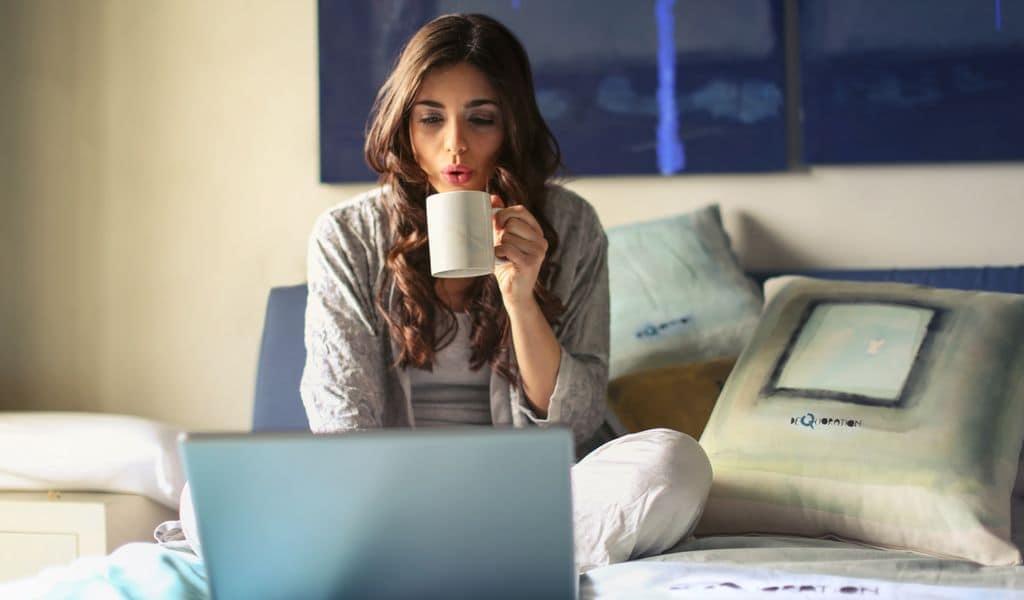 A new state and a new cost of living
According to residents in Nebraska, the cost of living is relatively low in comparison to other states in the country. In fact, studies show that Nebraska's cost of living is 11.5% lower than the national average!
This is, of course, good news depending on where you are relocating. If you are moving from a city like New York, you will find that you will incur much lower monthly expenses compared to what you are used to.
The family budget calculator designed by the Economic Policy Institute is ideal for comparing lifestyle costs between states and cities. This means that you can compare how much you pay monthly in your current state and compare the various towns in Nebraska too.
This cost of living calculator considers a variety of monthly living expenses and provides an estimate of the cost of living a family will incur based on the data input.
For example, a family of two adults and two children living in Omaha will incur an estimated annual cost of living of $86,633 and a monthly cost of living of $7,219. Whereas, if the same family was living in Lincoln they would experience a slight increase in the cost of living with an annual cost of $87,094 and a monthly cost of $7,258 respectively.
Keeping in touch with health, education, and safety statistics
Whether you already have a family that you are responsible for, are planning for the future, or are only a single person relocating to Nebraska certain factors need to be considered such as education, healthcare, and safety.
Getting the best education possible
If you are relocating for your own education or that of the family, you will be happy to hear that Nebraska boasts some of the best educational facilities in the United States. In fact, Nebraska is ranked 6th in the country for education!
To qualify for this ranking, the educational facilities were measured according to their quality, safety, SAT scores, dropout rates, and educational facilitators. In total, Nebraska ranked 7th in safety and 11th in quality education.
The following educational facilities are among the best elementary, middle, and high schools in Nebraska:
Top ranking universities in Nebraska:
Good old Nebraskan healthcare
When you move to a new state, you need to have the peace of mind that if a medical emergency should arise that you will be well taken care of. Another major problem in healthcare that Americans face is affordable healthcare cover.
Luckily, Nebraska understands the predicament that fellow Americans find themselves in which is why affordable healthcare is not far out of reach. When compared to other states in the US, Nebraska ranks 17th in the country for its healthcare system.
While they might not be in the top-ten, this does not mean that they are not capable. In fact, since 2017 the number of practicing physicians in Nebraska has increased by 7% from 148 physicians to 158 physicians per 100,000 residents.
Although Medicaid is the most popular form of healthcare insurance in the state, the expansion of the program is not yet in full swing. However, residents can make use of the affordable healthcare finder to assist them in finding the most affordable healthcare for their family.
Should you need medical assistance, here is a list of some of the top hospitals and Nebraska that you can visit:
Nebraskan safety statistics
When relocating to Nebraska you want to know that your family will be safe. The best way to ensure this is by researching the latest crime statistics or contacting the local police station in the city you're considering relocating to.
Crime is inescapable and, unfortunately, Nebraska is no exception. Currently, the Nebraska crime rate is higher than that of the national average with a total of 5,494 violent crimes and 40,126 property crimes occurring annually within the state's borders.
The chances of becoming victim to violent crime in Nebraska are listed as 1 in 351 and property crime as 1 in 48. This amounts to a total of 17 crimes per square mile. However, these statistics are still a lot better than that of many other states in the country.
Currently, the safest city to relocate to in Nebraska is Gering with a safety rating of 91.11 while the most unsafe city is Omaha. The chances of falling victim to any type of crime in Omaha is 1 in 25.
Getting a job in Nebraska
One of the other challenges you will face when relocating to Nebraska is finding new employment and, unfortunately, this is a challenge that the moving company cannot solve!
As of 2019, the unemployment rate in Nebraska was recorded at a surprisingly low 3.1%. Keeping in mind that the state is sparsely populated, the job growth rate of 1.7 percent from 2018 is impressive.
Currently, job growth in the business, hospitality, education, and healthcare service have particularly been booming. The current job market is one of the many reasons why so many people are choosing to relocate to Nebraska.
The economy in Nebraska is currently ranked 21st in the United States but only 33rd for its economic outlook. The state is not classified as 'rich' or 'poor' but does continue to grow at a slow but steady rate.
While the main drivers of the Nebraska economy were always agriculture and produce, the economy is undergoing a paradigm shift wherein services are also becoming lucrative contributors to the wealth of the state such as finance, insurance, transportation, and real estate.
The current best-ranked job industries in Nebraska are as follows:
Agricultural Manufacturing industry
Finance and Insurance industry
Healthcare and Social Assistance industry
Military and Defense industry
Transportation industry
However, before you start looking for employment it would be wise to examine the State Occupational Employment and Wage Estimates released by the Bureau of Labor Statistics. This will help you to see what industries are currently in demand of employees as well as the expected salary.
If you would prefer to leave a professional to do the job-hunting, then you can always contact and send your CV into a recruitment agency. These individuals know the job market in Nebraska like the back of their hand.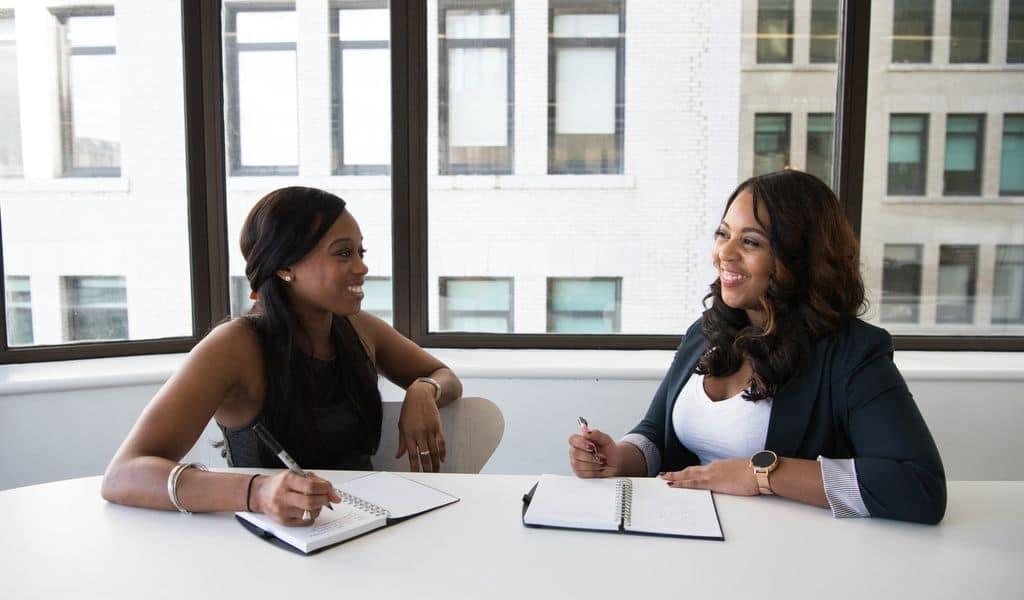 Here's a list of the top recruitment agencies in Nebraska:
Traffic, highways, and public transportation
As urban life continues to develop in Nebraska, commuting times are becoming increasingly longer. The average commute time in Nebraska has been recorded at 18.5 minutes – even in the cities. To make matters worse, those using public transportation have also decreased.
But traffic is not the only contributor to commute times – bad weather conditions like snow, rain, and icy roads are also culprits. A total of 210 fatal car accidents is recorded annually in Nebraska with an average of a fatality per 40 hours.
Of the accident fatalities that occurred, 7 out of 10 are because the occupants were not wearing their seatbelts and 20% involved alcohol consumption.
Every state has dangerous roads and highways that should be avoided as best as possible. When discussing the relocation route, you might want to mention these to the movers.
Interstate 80:

As the most direct interstate traveling through Nebraska, the I-80 has been classified as the most dangerous in the state. During the past ten years, this stretch of road has seen 179 fatal car accidents.

The Interstate 81 and 91 Intersection:

Possibly the most dangerous intersection in Nebraska is that linking the I-80 and I-91. Traffic on the I-91 must come to a complete standstill to merge onto the I-81 resulting in numerous accidents.

Highway 281:

Due to extensive traffic congestion on the highway, vehicle accidents are quite common on highway 281.
Public transport options in Nebraska
Public transportation might not be booming in Nebraska as it is in the states with larger cities, but as Omaha and Lincoln continue to expand public transport is relied on by many Nebraskan residents.
Find below the most commonly used types of public transport along with their respective fare costs:
| | |
| --- | --- |
| Public Transport Type | Cost |
| Local Busses | $1.25 per trip, $55.00 per monthly pass. |
| Car Rentals | $28.00 to $40.00 per day depending on the vehicle. |
| Amtrak Trains | $12.00 between Omaha and Lincoln and between $50.00 to $70.00 to further areas. |
| Airport Shuttles | Approximately $60.00 per trip. |
| Taxi | An initial fee of $3.00 and $0.93 per mile. |
| Uber | Uber X: $2.55 initial fee and $1.75 per mile. Uber XL: $3.85 initial fee and $2.85 per mile. |
| Lyft | Lyft: Initial fee of $3.46 and $0.99 per mile. Lyft Plus: Initial fee of $3.90 and $1.56 per mile. |
| Biking | $40.00 per day and $150.00 per week. |
Let's get you back onto the system
When you relocate to Nebraska there are a few administrative responsibilities you will need to take care of. Two of these include transferring your state license and re-registering on the voter's roll.
After relocating to Nebraska, new residents have 30 days to register their vehicles. First residents will need to obtain a Certificate of Title from the County Motor Vehicle Office. Hereafter, the vehicle registration process can be completed.
When applying for your Nebraska state license, the following documentation will be required:
Proof of citizenship
Proof of Nebraskan address
Valid social security number
Out-of-state license
Another integral part of the relocation adjustment process is to re-register on the voter's roll. The best part is that this can be done online! All you need to do is visit the website, complete the application form, print it out, and deliver it to the nearest County Clerk.
In the end, is moving to Nebraska worth it?
The Cornhusker State might not be the majorly urbanized metropolis such as New York or Los Angeles, but perhaps that is what makes the state so welcoming.
Those who are looking to escape from the hustle and bustle of the busy city life can do so easily in Nebraska. Although Omaha and Lincoln are the two most populated cities in the region, some smaller cities and towns will be ideal.
Property rental, cost of living, and utility costs are significantly lower in Nebraska when compared to the national average making for a more laid back lifestyle.
The quality of education and healthcare in Nebraska is also among the top states in America making it a great place to start a family. While the crime rate could be better, crime is only slightly above the national average.
Nebraska offers a very diverse landscape ranging from plains to forests and prairies and fields. While the state has no ocean or mountains, there are still plenty of marvelous natural attractions to explore.
While bidding your home state a sad farewell will not be easy, your relocation to Nebraska will be filled with exciting new memories to be uncovered. It is time to take on the challenge and step into the unknown; a happier life could be waiting for you around the next cornfield.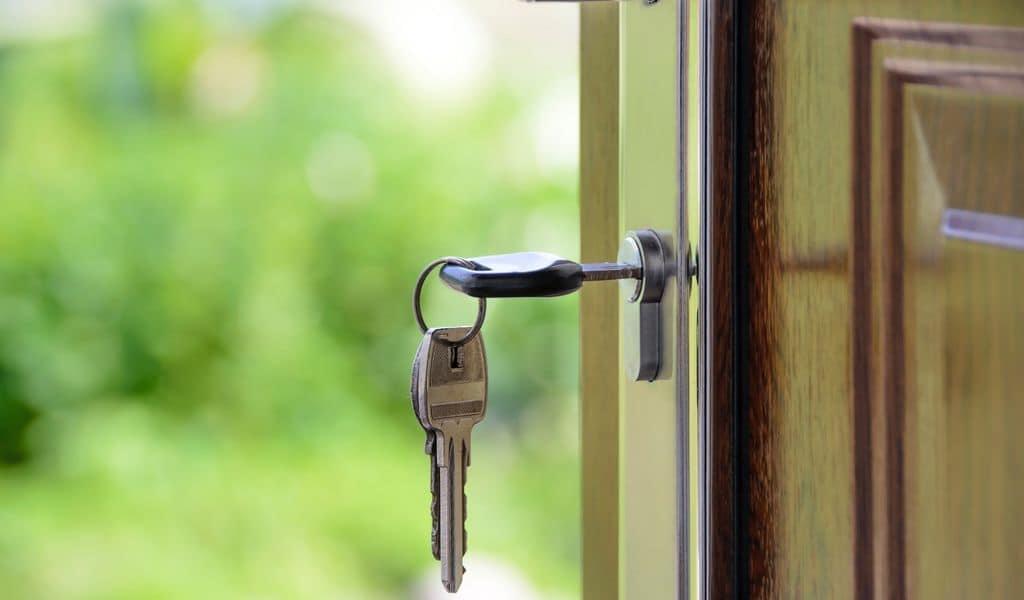 How to Move to Nebraska
Plan Ahead

The decision to relocate is not something that should be made without careful contemplation. Obtaining moving company quotations, finding the ideal home, and doing research takes a great deal of time – not to mention budgeting!

Downsize

If you are relocating to Nebraska to retire, then why not consider renting or purchasing a smaller home? Without all the children in the house, there is not much need for a large living space. It will help to cut down on costs too!

Get Moving Quotes

When you compare moving companies, make sure they send an on-site inspector to provide you with an accurate quote. Once you have compared the costs of at least four moving companies, you can make an informed choice.

Book Movers

Now that you know what your options are, you can decide. Before making the final booking, ensure that there are no hidden costs and charges involved. If you have any bulky or fragile possessions this can influence the final invoice.

Visit your New Area

You would not buy a car without test driving it first, so why would you move to a state you have never seen before? If you can, it is wise to visit your new hometown to explore and determine if it is the right fit before putting anything on paper.

Start Packing

It's time to grab the bubble wrap, newspaper, and boxes – it's time to pack! Packing for your move is a great opportunity to get rid of items you no longer have use for. Why not think about hosting a garage sale?

Create an Essential Box

Your furnishings, clothing, and essentials will not necessarily arrive at your new home in Nebraska at the same time as you and your family. For this reason, it is important to pack an essentials box with all the necessities until the movers have arrived.

Say your Farewells

Now that all the heavy lifting is over, it's time to say goodbye to your hometown. Perhaps one last meal at your favorite diner is in order? Remember 'home' is only a plane ticket away!

Get Some Rest

Driving is exhausting so make sure to get enough sleep the night before. This also means getting a wholesome breakfast with a strong cup of coffee!

Enjoy the Move

Most importantly, enjoy the move! Relocating to a new state is scary but you have plenty to look forward to. Make sure to keep your phone charged and take photos along the way!
If you are worried that you have missed out on something important or would just like to ensure that you have covered all the bases, we have a downloadable moving checklist available on our website for these exact moments.
Moving services to help you relocate to Nebraska