Date: 03/24/2020
Reading time: 15 minutes
Share on
Ohio may not feel like the most glamorous state, but with its temperate climate and friendly Midwestern cities, you'll find this state is worth much more than just a flyover! With booming industrial towns, valleys with roaring rivers, and national parks galore, Ohio brings a little of everything to an extremely accessible region of America.
From the buckeye trees to the Ohio State buckeyes to the chocolate and peanut-butter confection which takes the same name, Ohioans are proud of everything their state has to offer. From Columbus to Cincinnati, from Toledo to Dayton, every town has its own distinct charm. Ohio is the 34th largest state but the seventh most populous, according to the most recent census data—so no matter where you go, you're sure to find people to meet!
Named after the Ohio river—which, in turn, was named from the Seneca term for 'good river'—the entire Ohio valley is populated with diverse vegetation and beautiful flowers. Whether you're looking for good hikes or good eats, Ohio will not disappoint!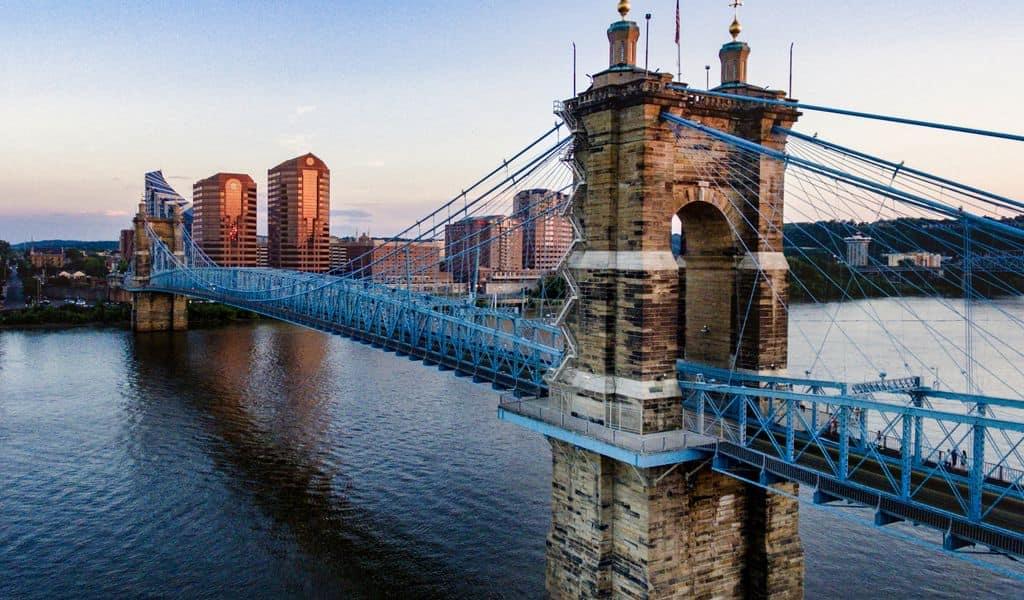 Contents:
Pros and Cons of Moving to Ohio
Interested in the pros and cons of moving to Ohio? Read on:
Pros
Ohio represents the literal heartland of America! Look at any map and you'll see that Ohio is not only generally heart-shaped but is in the center of our great nation.
Ohio enjoys one of the lowest costs of living per capita in the United States. For the 7th most populous state in the country, the fact that it consistently ranks around 9th cheapest to comfortably live is astonishing!
The hospitals in Ohio are truly world-class. Ohio boasts several of the top-rated hospitals in America, including Cleveland Clinic and Cincinnati Children's Hospital.
Ohio gets four full seasons. As opposed to some more northern or southern states wherein spring and fall last only a week (if that!), Ohio's seasons are relatively temperate and long-lasting.
If you're looking for cultural institutions, you won't be disappointed. From aquariums to art museums, Ohio houses some true cultural and academic treasures you'll be fortunate to behold.
The islands of Lake Erie offer a unique beach atmosphere within the continental U.S.! Travel up to Toledo for fresh fish and a bustling boating scene.
Are you interested in a thrill ride? As of this year Ohio is home to 10 of the top 100 roller coasters in the world, between Cedar Point and King's Island!
Cons
Of course, there are less than desirable things about the Buckeye state. For one, even though the state does enjoy four relatively equal seasons, winter arrives later than one might expect and does continue long into March; so while the rest of the nation is enjoying flowers and warm temperatures, Ohioans are often still waiting for that first nice day!
Politically speaking, Ohio is a battleground state. This means that every four years (and, in some cases, more often), politicians and media trundle through the state in search of your vote, resulting in advertisements and billboards plastered with their stump speeches.
If you're strong-minded about your vocabulary, you might want to know this in advance: Ohioans are those rare creatures that refer to soda as 'pop', which can get on the nerves of those living in other states.
If sports aren't your thing, you should be aware: Even for people who live far away from Columbus, the obsession with Ohio State sports permeates every square inch of Ohioan soil.
Construction runs rampant in Ohio, to the point where every summer season it seems that at least one major highway is down for the count! As long as you plan your travel accordingly or use a GPS app, however, it shouldn't affect you overly much; expecting travel delays is par for the course.
Speaking of construction issues: For some reason, Ohio seems to have more potholes per road than exist in other states.
If you don't like catchy slogans that aren't really catchy slogans, just wait until you hear Ohioan's propensity to shout OH-IO, spelling it out each time, in support of their great state! Depending on how enthusiastic you are, it can get old rather quickly…however, for true Ohioans, the love will never die.
Fun Facts About Ohio
Every state has a few interesting tidbits to bring out at dinner parties! Here are some fun facts about the Buckeye state.
One of Ohio's unofficial state titles is 'The Mother of Presidents'—this is because of the presidents that America has had, an undue proportion seem to be from this Midwest state! These presidents include Ulysses S. Grant, Rutherford B. Hayes, and William Howard Taft—who had an alehouse still thriving today named after him.
In 1913, a candy manufacturer living in Ohio made the popular candy Life Savers completely by accident! He was attempting to make round candies and the equipment he was using slipped.
Have you heard of the Loch Ness Monster? Ohio has its lesser-known version, 'Bessie', an unidentified creature living in Lake Erie. Very little proof has been documented of Bessie's existence, but that doesn't stop Ohioans from believing she's there.
Lake Erie is also the inspiration for Dr. Seuss's book The Lorax!
The state flag of Ohio is the only one that isn't rectangular: instead, it comes in the shape of a classic pennant.
One of Ohio's biggest exports is fresh red tomato juice! Perhaps not coincidentally, tomato juice is also the state beverage.
The city of Newark, Ohio, contains the world's largest basket. (It's actually a large office building disguised to look like one!)
Funny State Laws of Ohio
You might not have known that it's illegal to hunt or catch mice without a hunting license in Ohio.
Just in case you were wondering: In Ohio, you cannot legally get a fish drunk!
If you're not a fan of snakes, Toledo might be your best bet: Within city limits, it's illegal to throw a snake at anyone!
Ohio Weather and Climate Conditions
You can expect moderate temperatures for the most part across the Ohio valley; however, because the state is so far inland, temperatures can drop or climb to severe, dramatic temperatures in the blink of an eye. A typical average summer day might climb to 90 degrees Fahrenheit; statistically, the average winter day temperature is about 40 degrees Fahrenheit. The area does go through cold snaps across the state, particularly areas which are closer to Lake Erie or the Ohio River!
On the average day, Ohio is a pleasant, mild, temperate zone with short bouts of rain. It's generally easy to grow most plants, and storms such as tornadoes or hurricanes are rare.
Nevertheless, it's always a good idea to check the online weather forecast before heading out!
Must-Sees in Ohio Nature
From lush foliage to dramatic cliffs and waterfalls, Ohio has it all! Here are the top spots to see in Ohio if you're in the mood to visit with nature:
Natural Disasters Endemic to Ohio
There are very few recurring weather conditions that are dramatic in Ohio, as it's quite far from any coastal areas and their hurricanes, and it isn't in the Midwest's Tornado Alley. Occasionally lower areas near large rivers (such as, for example, the city of Cincinnati) will experience small amounts of flooding during periods of peak rainfall.
Other than that, the natural occurrences of severe storms and earthquakes are quite low. The climate is not arid, so there is no overly large concern for wildfires. However, it's still a good idea to make a disaster plan per state recommendations.
Moving Prices from Major Cities
Ever wondered what the average cost is to move from city to city? Now you won't have to be curious anymore: Below find average costs of complete moving packages between major cities, including rent and deposit—as well as average costs of living in Ohio cities. For reference, one of the lowest monthly costs of living in the nation is El Paso, Texas $1,182 , compared to the highest which is San Francisco, California, at about $4200.
Pittsburgh, PA to Sandusky, Ohio

The average cost of moving is: $2,765
1st month's rent plus deposit: $3,522
Average household income: $50,766

Las Vegas, NV to Cincinnati, Ohio

The average cost of moving is: $4,231
1st month's rent plus deposit: $3,2411
Average household income: $62,000

St. Louis, MO to Toledo, Ohio

The average cost of moving is: $1,987
1st month's rent plus deposit: $2,675
Average household income: $52,341

New York, NY to Dayton, Ohio

The average cost of moving is: $3,221
1st month's rent plus deposit: $2,671
Average household income: $51,873

Atlanta, GA to Columbus, Ohio

The average cost of moving is: $4,231
1st month's rent plus deposit: $3,665
Average household income: $62,311

Washington, DC to Cleveland, Ohio

The average cost of moving is: $3,299
1st month's rent plus deposit: $4,211
Average household income: $59,001
Housing and Real Estate Statistics for Ohio
If you're thinking about moving to the Buckeye state, then you're probably interested in knowing what the real estate market is like in the Midwest. With a median home value of $152,226 and a relatively low cost of living as compared to the rest of America, Ohio's real estate market is hot—and is expected to be so for the next several years. Median rent in Ohio is also low, at just over 1K/month. Homes don't tend to stay on the market for too long, so whether you're looking to rent or buy—you likely want to strike while the iron is hot.
Want to know where specifically you should buy? The top ten cities for homes in Ohio, ranked from best to worst, are as follows:
Ottawa Hills. Suburb of Toledo, OH: An affluent community with a population of 4,517, the Ottawa Hills suburb has a beautiful school district and distinctly charming small-town feel.
Sherwood. Suburb of Cincinnati, OH: Ranked as one of the best places to live in Cincinnati, Sherwood offers a rural feel that's actually quite close to the amenities of small towns.
Minster. Town in Ohio. Set in Auglaize County, Minster feels like a peaceful retreat while still offering easy reach of nearby metropolitan areas.
Madeira. Suburb of Cincinnati, OH. Madeira is one of the most walkable villages in Ohio, with grocery stores, theaters, playgrounds and more all within blocks of most residences.
Waterville: The historic city of Waterville is a picturesque small town with working schools, fire departments, and community events that feel straight out of a charming family movie.
Wyoming, OH: As a slightly larger city within Hamilton County, Wyoming is a retreat from the larger city of Cincinnati while still offering closeness to everything the big city offers.
Oakwood, OH: Within Montgomery, this jewel of a suburb allows families and friends alike to work, play, live, and socialize within minutes of each other. This community is perfect for raising a family or retiring in joy and peace.
Bluffton. The village of Bluffton has excellent community resources and a vibrant village life in which the entire town loves to participate. With a charming small-town feel you won't find elsewhere, Bluffton is excellent for value and quality of life.
Hyde Park. Suburb of Cincinnati, OH: As a stunningly simple village very close to Cincinnati proper, Hyde Park offers great school districts, delicious food, great entertainment, and historic homes.
Mason: About a half hour away from Cincinnati, Mason manages to feel like its own unique town and has fantastic job potential (as it's the site of Proctor and Gamble, as well as several other pharmaceutical and home industry giants).
Ohio Cost of Living Information
When you'r reconsidering a move to Ohio, one of the likely perks is that you'll be experiencing many amenities for a relatively low cost. However, your specific cost of living will vary by county and depend on the income you're able to provide.
The average household income in Ohio is $56,111; which is admittedly a bit lower than the average income across America, but the requisite cost of living is cheaper—resulting in a better balance overall.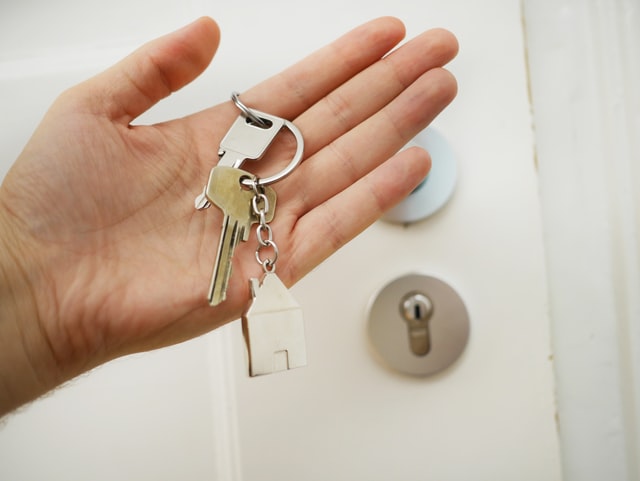 Where you live in Ohio, of course, contributes to this equation. For example, living in a larger city such as Columbus, Cleveland, or Cincinnati will escalate your cost of living, while living in a smaller city like Dayton will make your money go much further.
Here are some proportionate percentages of different costs for different aspects of living within Ohio:
Housing: 29%
Healthcare: 7%
Transportation: 8%
Food: 12%
Utilities: 4%
Childcare: 7%
Taxes: 5%
You can learn more about the specific costs of living in different cities within Ohio here.
The Demographic Information of Ohio
Interested in the demographic information of your potential future home? Look no further: We've distilled some vital information from the World Population Review to help you understand the demographics of Ohio.
As of 2020, the population of Ohio sits at 11,747,694. It's one of the top ten most populated states in the United States of America! It also has the 10th largest highway system and, perhaps strangely, has one of the lowest growth rates in the nation at 0.67% (so, perhaps soon it won't be quite as relatively populated as it is now!).
There are slightly more females than males in Ohio, at approximately 51 to 49 percent; and the average age in the state, currently, is 39.3 years of age.
As far as racial demographic data, the current breakdown of ethnicity is:
White: 81.51%
Black or African American: 12.35%
Two or more races: 2.81%
Asian: 2.15%
Other race: 0.94%
Native American: 0.20%
Native Hawaiian or Pacific Islander: 0.03%
Education in the State of Ohio
The Heart of the Midwest is a fantastic place to invest in education! There are several top universities in the state as well as publicly funded schools and community colleges. Here are the top five places to get some great studying in if your life in the state of Ohio:
Healthcare and Medical Institutions in the State of Ohio
Ohio is full of state-of-the-art medical and healthcare institutions, with many wonderful hospitals, care facilities, and medical research foundations doing their part to ensure innovation and invention across the globe.
According to Ohio's provile on DataUSA, the breakdown of health coverage enjoyed by Ohio's residents is as follows:
94% of the population of Ohio has health coverage.
50.9% are on plans provided by their employers.
18.2% are on Medicaid.
13% are on Medicare.
10.6% are on non-group plans.
1.35% are on military or VA plans.
The healthcare facilities in Ohio are all highly rated and reviewed, and Cleveland Clinic as well as Cincinnati Children's Hospital Medical Center are revered nationwide for their research and care. Other medical health facilities are as follows:
Main Places for Unique Tourist Attractions In Ohio
If you're looking to take in culture, art, sports and other fun things to do while you're in Ohio, you're in luck—there are great things to do in almost every city! Here are the top tourist activities to keep in mind while you're planning your visit in Ohio:
The Top Cities in Ohio
Only have a limited amount of time to spend in Ohio and want to know where you should prioritize visiting? Never fear, we've got your back! Below find listed the top-rated cities in Ohio in terms of visitability, featuring both large cities and some hidden gems:
Cincinnati: Sitting on the Ohio River just a few minutes away from Kentucky, Cincinnati features fantastic sports (Reds baseball games in the spring; Bengals football in the winter) as well as a a wide range of gourmet foods and micro-breweries, gorgeous rolling parks, friendly people, and a good art scene. Cincinnati is definitely worth your time for the best mix of big-city amenities and small-town charm.
Cleveland: Located right on beautiful Lake Erie, Cleveland has a friendly-community feel that you won't find anywhere else! From the Rock'n'Roll Hall of Fame to the world-class restaurants, from Browns games to the city's vibrant music scene—Cleveland is definitely a place to visit and a place to stay.
Columbus: If you're an OSU fan, there's no better place to be! With easy access to state-of-the-art hospitals, fantastic nightlife, and quiet suburbs that offer peaceful residences, you can't go wrong with Columbus. As the most populous city in Ohio, Columbus is a friendly city that is definitely worth your time.
Toledo: At the other end of Lake Erie from Cleveland you'll find the Glass City, Toledo itself! Earning its name from the nineteenth century, when it was one of the first glass centers in North America, Toledo today is the center of a bustling art community.
Dayton: Go Flyers! As the home of the University of Dayton, which has some of the best college basketball talent in the country, Dayton is an up-an-coming city to put on your radar. With beautiful museums and a delicious food scene, Dayton is a small town that feels like a big city!
The Job Market in Ohio
If you're looking for a job, you could definitely do worse than Ohio. Even though it's a populous state, there is usually enough turnover within the job market to ensure newcomers with good credentials a chance at a job that could work for you! The unemployment rate in Ohio is 4.2%.
Based on the data profile of Ohio, it seems like the job market can be described as follows:
The main economy of Ohio is currently employing 5.5 million people. You're likely to find a job within the largest industries currently operating within Ohio, which are:
Restaurants and Food Services
General Medical and Surgical Hospitals
Specialty Hospitals (Excluding Psychiatric and Substance Abuse Clinics)
Elementary and secondary schools.
If you're looking for a high-paying job and you have the experience and education for it, you might want to look at the currently highest-paying industries within Ohio:
Securities
Commodities, Funds, Trusts, and Finances
Pharmaceutical and Medicine Manufacturing
Petroleum Refining
Within each of these fields are many great companies eager to hire top talent. If you're thinking about starting your job search in Ohio, here are some good resources for you!
Things to Do in the State of Ohio
If you're looking for ways to spend time in Ohio, there's no shortage of fun things to do in the Buckeye state! Here are several pastimes that are definitely worth checking out during your time in the Midwest: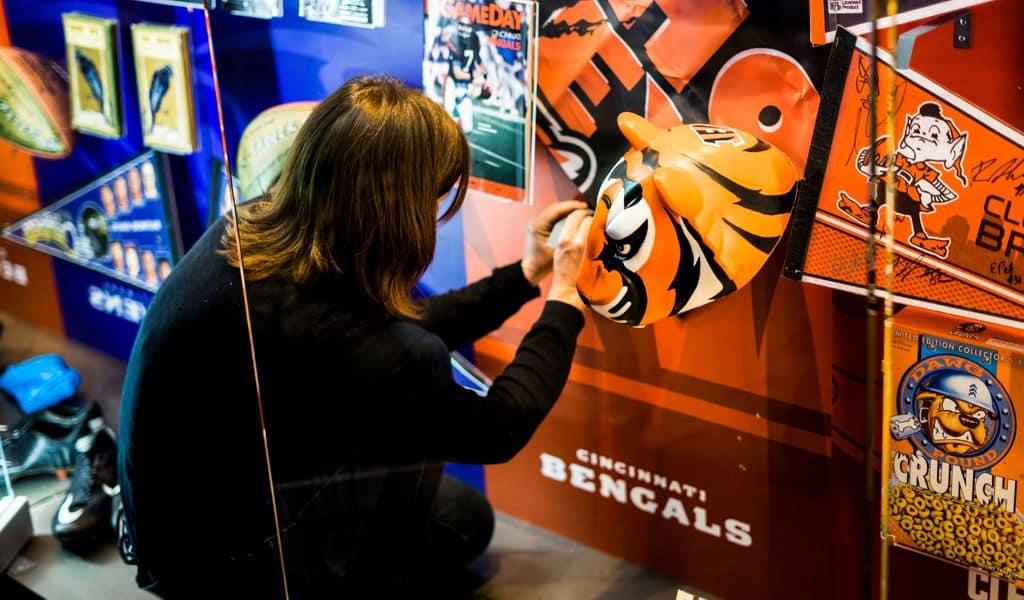 Cincinnati Museum Center: Built inside a beautiful Art Deco Union Terminal, this museum features gorgeous rotating features from the tombs of Egypt to the kings of Maya and more! With an Omnimax center, hands-on interactive exhibits and architecture worth visiting just for itself, the museum center is definitely worth putting on your to-do list.
Stan Hywet Hall & Gardens, Akron: Wanting to stroll through history? As the sixth largest national historic home that opens its doors to the public, Stan Hywet Hall & Gardens offers a peaceful retreat from the hustle and bustle of modernity. You can find yourselves in a beautiful, original manor with original furnishings to marvel at the historicity of this famous estate!
Toledo Museum of Art: From its newly-opened Glass Pavillon to its legacy collections of Greek and Roman art, the Toledo Museum of Art is continually offering beautiful pieces which can both ground and fascinate you. With 32 acre's worth of gorgeous pieces, you'll find yourself lost in the beauty of what humans can accomplish.
Catch a sporting event: From the Bengals to the Reds to Buckeye games at OSU, there's never a shortage of heart-racing events to attend and tailgate! Whether it's football season or time for baseball in the spring, head to one of Ohio's numerous arenas for a guaranteed good time.
Fountain Square, Cincinnati: As a central apex in downtown Cincinnati, Ohio, Fountain Square functions as an event space and a place to gather surrounded by beautiful restaurants and fascinating city sights. No matter what you're in the mood for, you're guaranteed to find it just off Fountain Square!
Cincinnati Zoo, Cincinnati: If you're a fan of baby hippos, ice cream, safari hunts, or more, the Cincinnati Zoo is where you need to be. From trains to light shows to informative movies and more, the Cincinnati Zoo is perfect for a casual afternoon stroll through the wonders of wildlife.
Public Transit in Ohio
While the vast majority of people who live in Ohio — and, indeed, in the Midwest — choose to purchase a vehicle after they've completed their move, there are several methods to get around that are more public in nature. Here's a quick rundown:
While fares vary from county to county, it's usual that each ride only costs a dollar or two—less if you buy a pass!
Crime and Safety Stats for the State of Ohio
Ohio sits squarely in the middle of the range for levels of dangerous activity; however, there are areas which are naturally safer and less rife with certain types of more dangerous crime.
The trusted authority Neighborhood Scout rates the average person's chance of getting involved in a violent crime within a given year at about 1 in 357, which is a very average rate when compared to the rest of America.
Wondering what the safest neighborhood in Ohio is? If you're looking for low to nonexistent levels of crime, look at the villages of Madeira and Indian Hill near Cincinnati, Ohio: crime rates are virtually zero in those communities.
How to Acquire a New Driver's License in the State of Ohio
It's relatively simple to acquire a new driver's license in Ohio! The State of Ohio BMV is your best bet for all information regarding the documents you'll need and deadlines for receiving your authorized paperwork. Here's a quick overview of the steps required:
Successfully acquire a driver's permit. You must be at least 15 years old to use one!
Complete your driver's education. This can be a formal class or simply review of the rules of the road in Ohio.
Take the written driver's test.
Pass the in-person practical driving test.
Bring the required documentation.
Receive your ID!
Often, when you acquire your Ohio driver's license, you'll be asked to register as an American voter. This is a simple in-person process when you get your ID card; you'll receive information in your mail a week or so later detailing your polling location and further deadlines for registration.
Road Safety in Ohio
One commonly held perception of the Ohio highway system is that it's constantly under construction! Especially if you're travelling within the state during the summer, the probability that you'll find myriad orange construction cones is high. Here are a few other things to consider for road safety in Ohio:
The main highways within Ohio are as follows:
I-76: Ranging from Ohio to New Jersey, this interstate joins I-71 at Akron.
I-77: Running from South Carolina to Ohio, this interstate serves the downtown Cleveland area.
I-80: Bisecting the entire North American continent, this highway runs horizontally across Northern Ohio—roughly between Cleveland and Columbus.
I-275: Encircling Cincinnati, this interstate helps delineate the downtown metropolitan area of that city from the suburban communities.
I-75: Running from North to South between Lake Erie and Kentucky, this interstate will definitely be of use if you live in Ohio!
As far as the prevalence of road accidents in Ohio, it's statistically a little more safe than other similarly populated states within the USA. Here's a brief breakdown of recent data collected from the highways of Ohio, courtesy of the Ohio State Patrol office:
In 2019:
There were almost 100,000 enforcement stops on Ohio highways.
Of these, 79,523 were warnings.
Only 13,693 crashes were investigated.
Of these, 3,475 were classified as drug violations.
When compared to data at the National Highway Traffic and Security Administration, it seems clear that Ohio is relatively average when it comes to normal highway safety.
Ohio Museums
Looking for an afternoon of culture? You can't go wrong with:
Is Moving to Ohio Worth It?
In the end, moving to Ohio will grant you access to close-knit communities and legendarily low cost of living! From its farmer's markets to its museums, safe highways, and more—Ohio is a wonderful place to live, to make friends, to work, raise a family, and more! No matter which county or city, you can't go wrong with Ohio.
Check out our downloadable moving checklist for FREE!
How to Move to Ohio
Moving can be overwhelming, but with the right resources it doesn't have to be an overwhelming task. Here's how to make it happen: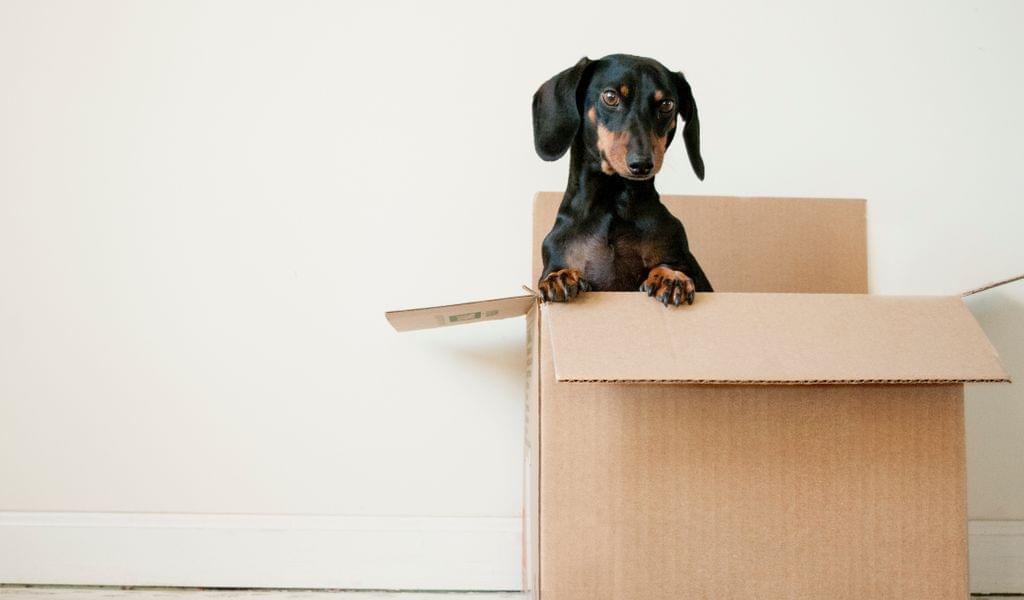 Plan Ahead: The more you're able to figure out before deadlines start to occur, the better.
Downsize: If you're able to donate some items to charity or share lesser-used items with your friends, you won't have to move quite as much—definitely making the task easier.
Get Moving Quotes: Feel free to shop around! Getting several quotes can help you feel sure that you're getting the best deal.
Book Movers: Negotiate an offer, then get on a mover's schedule early to avoid last-minute snafus.
Visit Your New Area: Getting a feel for your new home before the big move can offer you definite peace of mind!
Start Packing: Time to get those boxes out! Luckily, many moving companies offer assistance with thoughtful packing services.
Create Essential Box: Include a box of things you'll need the first night you move in: blankets, coffee, dishes, batteries, etc. You'll be glad you did!
Say Farewells: Make sure you leave enough time in your schedule to say goodbye to your beloved ones!
Get Some Rest: Moving can be a stressful process. Ensure that you remain calm and healthy by giving yourself time to rest during the journey!
Enjoy the Move: Moving represents the closure of one chapter in your life and the beginning of another. Take the time to relish in the little details so it's a happy memory to reflect upon later!
Great Resources for Specific Moving Assistance: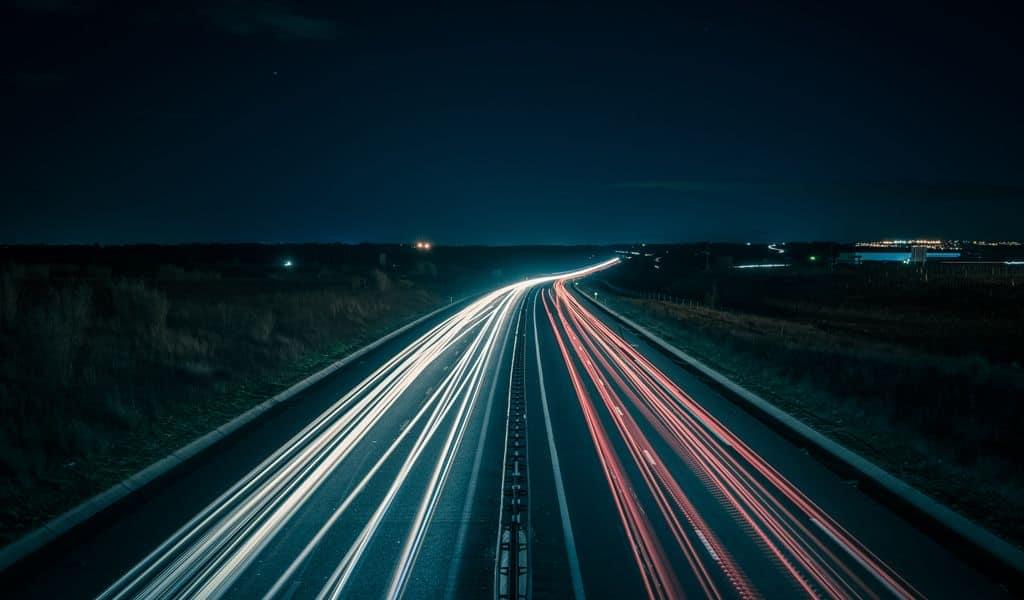 Here's a quick list of some resources you can reach out to for personalized moving support in the state of Ohio: