Date: 03/24/2020
Reading time: 10 minutes
Share on
Moving to the 17th largest state in the USA, one that is often referred to as the land of infinite variety can be a daunting experience to say the least. Which is why we have included all the information below just for you so as to provide for a rather fun journey and get you some adventure out of it.
One of the many states that was also named after the Native American Tribes – Lakota and Dakota, and is the 17th largest in terms of area but the smallest in its population sizes. Both South and North Dakota became states in the year 1989, but both are just as different as any other of the 50 states in USA.
Most of the population lives in the Eastern regions of South Dakota in the capital city of Pierre, you could be one of about 187,200 population that lives there. It has one of the richest soils in the country and as such, agricultural activities are quiet dominant. Farmland and croplands are vast. In the West, however, ranching is most predominant.
While you're on your way to moving to South Dakota, you will be welcomed by the magnificent Black Hills, in the southwest part of the state, which is a group of pine-covered mountains that have been sacred to the Sioux for centuries.
Everyone knows the famous sculptures that are carved into the granite surface of what is now collectively called Mount Rushmore, as a major tourist attraction – and this is there to great you too. All in all, it boasts a diverse and rich culture as well as a growing economy.
Contents:
The pros and cons of moving to South Dakota
If you are asking yourself weather moving all your furniture to South Dakota will be worth your while. Continue reading, as we have done some in depth research for you to provide information on everything you need to know before making that final decision. Let's dive right into a few of the pros and cons you can look at:
Pros:
Looking for and getting a job is the easiest thing you'll ever do. According to statistics, the past 12 months have reported a 2% growth in various sectors. And as a result, the rate of unemployment is at a low of just 3%.
Organic and corn-fed beef is a popular choice for its residents and tourists.
Traffic is never an issue, what with the small population and the clear skies with no smog.
If you're into hiking and fishing, there are some excellent places to visit including Mount Rushmore, Badlands National Park and Sioux Falls to name a few.
It has a strong economy, no doubt about that. Rated as one of the only states that has almost $3 trillion in bank assets, its lax banking laws allow for this.
Due to the lack of population, you get more space to live. There is a sense of personal freedom when moving there from any other state, for example California or New Hampshire. With this, the population rate is very low.
Did we mention there is no state income tax? Yes, that's what we said.
It has a good reputation for higher education. So, if your looking to school your kids, you've come to the right place.
Cons:
Making the choice of where to live can mean the difference between living in good weather or bad weather. It can get pretty in the summer months and very cold during the winter months. From as much as 110 degrees in the summer and -25 degrees in the winter.
Unless you're a fan of small towns, this is not a place for everyone. Everyone knows you and its one big, but small, happy town.
This could be a pro or a con depending on how you look at it – turns out the police tend to be a bit overenthusiastic when it comes to minor violations, due to having no real crime to handle. Thus, you may get a fine for a small error.
If you're a sports fanatic, just to let you know there are not that many Pro teams in the area, like basketball or football.
And if your big into eating, chain restaurants are either few and far between or none-existent. You would have to drive out of the state to get some burgers and fried from a McDonalds for instance or even to watch movies at a theatre.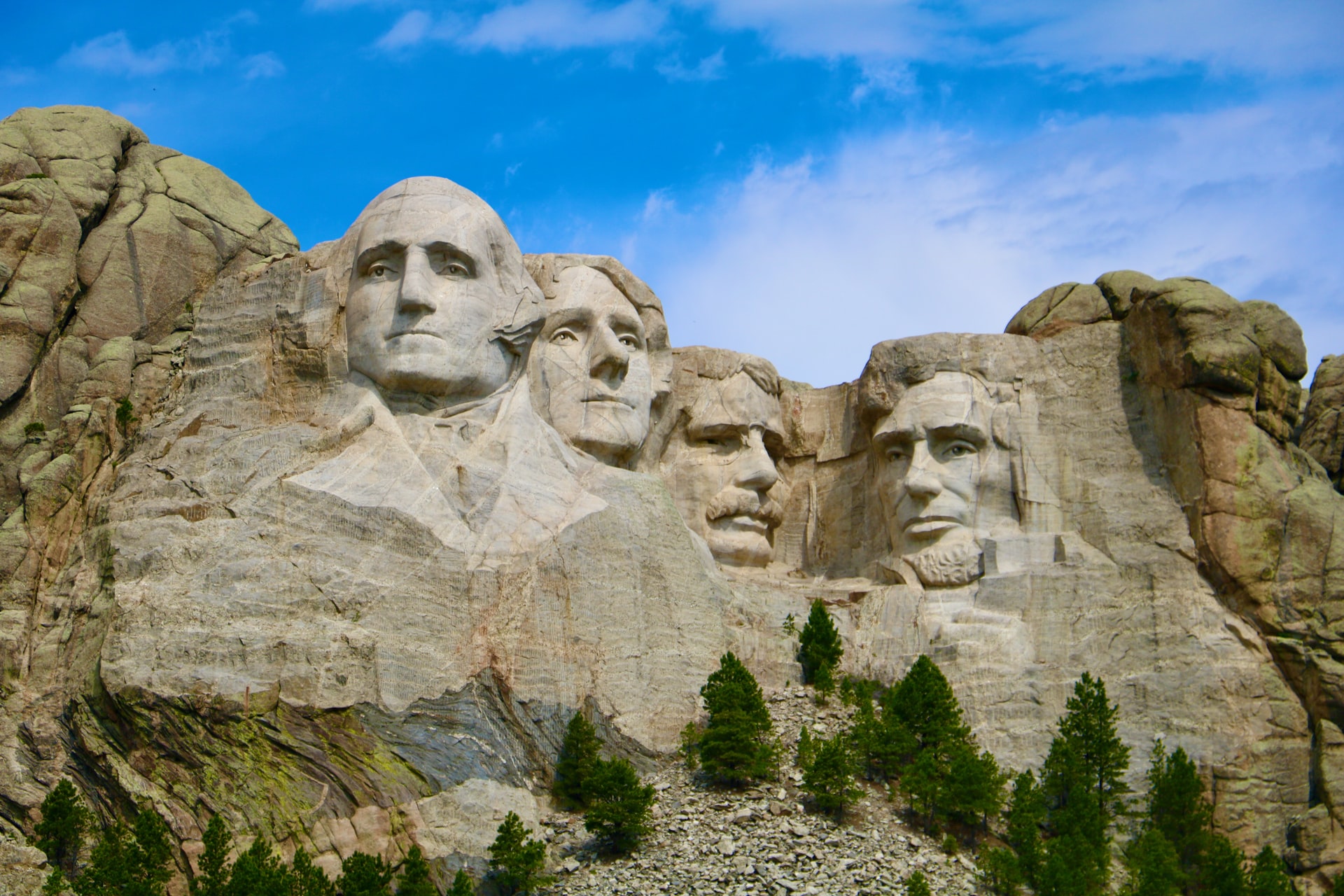 All the Fun and Interesting Facts About South Dakota
It has often bee given a few different nicknames for example Sunshine State and Coyote State. And of course, often called the 'Rushmore State' too.
The four, 60 feet high U.S. presidents faces that are seen carved on the rocks of Mount Rushmore are: Thomas Jefferson, George Washington, Abraham Lincoln and Theodore Roosevelt.
The above sculptures may just be the 2nd of the famous ones in the state, of course, once the sculpture of the Lakota Warrior – Chief Crazy Horse will be completed. One hopes that happens sometime soon as it has been going on since the late 1940s.
Back in the 1950s, Sioux Falls had a manufacturing company called Raven Industries that created the first modern hot air balloon.
If you love potatoes…in particular mash potatoes, you will love this place! Every year, the town of Clark, in South Dakota throws its famous potato party, to celebrate this crop! They call it Potato Day and it has prices for all of its good-looking potatoes, not to mention for the winners of the mash potato wrestling competitions. Yup, you read right.
Here's a weird and wacky one for you: It is prohibited to fall asleep in a cheese factory. So, if you have an issue with this, we would suggest avoiding any cheese factories.
Badlands National Park, keeps collecting a variety of fossils from as old as 35 million years ago, things like the creodonts or three-toed horses can be found at this popular tourist place. Did you know the T.Rex dinosaur was discovered near this area in the late 90s?
If you like to go gold hunting, South Dakota offers some adventurous gold excursions for all the folk. This has become famous since the advent of the Black Hills Gold Rush scenario. Lead houses the deepest gold mine in the South.
Jewel Cave in South Dakota, is noted as the third largest cave in the world. A must visit for anyone who lives or visits the region.
Out of the other 2 states in the USA that have Rodeo as their national sport i.e. Wyoming and Texas – South Dakota is the third.
If you haven't watched the movie Revenant (2015), it's a must watch. Not just because of the story and acting qualities but because it was shot in South Dakotas mountains during peak winter. The picturesque sceneries in the film, depict exactly what you can find when you moving to South Dakota.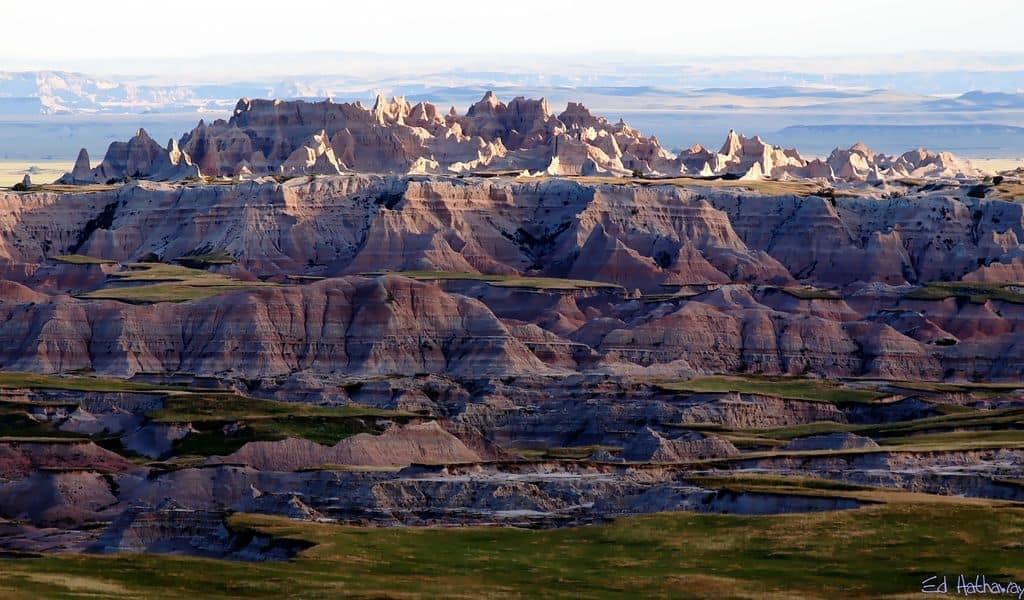 Climate
South Dakota has a moderate mainland characteristic to its climate. Laden with warm and slightly humid summers and dry and cold winters. To the South you can find Nebraska, Wyoming is in the western region, the northwest holds Montana and to the North – North Dakota. These all share borders with the state. South Dakota, lies in the Great Plains region.
Summers temperature in the south range from an average high of 80°F (26.7°C) to 90°F (32.2°C) in the peak of July and cools down quickly as the sun goes down, to around 50°F. Many days have registered almost 100°F in the semi-arid western belts. Winters can drop to an average temperature of 10°F.
Best time to make your move to the region would be anytime between the months of May till October. Although other months such as June straight to August can also be fine, if your looking to travel in hot weather.
Nature
The ideal time to watch the sunrise and sunsets in South Dakota are in October. Sylvan Lake is a popular spot to do some bison watching and to see some other wildlife amongst the vast landscape.
Orange aspens and green pines are amongst the natural plant life that if offers in between the granite rocks and cliffs. The Nature Conservancy of South Dakota, does its best to preserve all of what its landscape offers and manages almost 13,000 acres of land and wildlife in the state, including the 11 national reserves that are open to residents and tourists alike.
Some of the Most Amazing Places to Visit in South Dakota
There are a number of beautiful places to visit in South Dakota, in fact it is bursting out of its seams with so many places and so activities for all wildlife and nature enthusiasts, that we just had to include this section.
1. Deadwood: Natural Historic Landmark
Famous legends such as Calamity Jane and Wild Bill Hickok resided here. As their names suggest this was the family-friendly Wild West past of this region. We can't forget it's rich gambling history that began back in the 1870s due to the Black Hills Gold-Rush and has its very own Wild Bill Days Festival.
2. Mount Rushmore National Memorial
So, once you have made you move to South Dakota and are looking for a bit of a fun time and let your hair down, If you don't get to see anything else on your first planned escapade; this is the one place you should no doubt at least visit.
3. Custer State Park
Home to an expanse of over 70,000 acres of parkland, Custer State Parks magnificent clear mountain water calls you to pitch up a tent and enjoy some wild camping adventures, with swimming and hiking too.
4. Sturgis Motorcycle Rally
It is quiet the thing, to have one of the worlds biggest and historically popular events take place in a small town like Sturgis. Every year, in the month of August, a bunch of motorcycle fanatics bring out their oldest and fastest bikes to the streets to get together and celebrate this idea. They show case their beauties (their bikes), listen to music, celebrate and enjoy everything life has to offer! It is sitting at its 80th event this year, and no wonder as it is the most scenic and fun mountain rides in all of the state in the Black Hills.
Natural Disasters
The state of South Dakota is known for its Earthquakes and Tornadoes with the Morris Earthquake that took place in the year 1975 in western Minnesota, and there have been a few tornadoes that have occurred since the early 1880s to date the last one recorded was 2014.
You can find out more about these here.
Budgeting for Your Move To South Dakota?
We've got you covered with all the information you need to know regarding the Cost of Living. Housing, rent, salaries and more.
Below is a comparison of the amenities one would consider when trying to create a budget. This is comparison of South Dakota with the rest of the US states.
100 = National Average
| | | |
| --- | --- | --- |
| COST OF LIVING | South Dakota | United States |
| Overall | 88.3 | 100 |
| Grocery | 97 | 100 |
| Health | 101.5 | 100 |
| Housing | 83.8 | 100 |
| Median Home Cost | $193,700 | $231,200 |
| Utilities | 93.6 | 100 |
| Transportation | 71.2 | 100 |
| Miscellaneous | 98.3 | 100 |
Housing and Real Estate
If you're looking to buy property in South Dakota, The South Dakota Real Estate Commissions guide will give you a good idea on all the registration prices, and how to go about getting financing and what is involved in the transaction for real estate completion.
We have gathered precise information for you to look at below. Each links gives you insight on the average home value in that city, the median rent, about the public schools, their grades, crime and safety in the area and much more, so you can decide if it is the place to live and bring up your family.
Below are the most expensive cities:
Brandon
Tea
Harrisburg
Hartford
Sioux Falls
These are the least expensive cities:
Redfield
Winner
Mobridge
Hot Springs
Renting
The average rent you will be paying depending on the size of the accommodation is as per below:
| | | |
| --- | --- | --- |
| SIZE | South Dakota | United States |
| STUDIO | $541 | $821 |
| 1 BEDROOM | $625 | $930 |
| 2 BEDROOMS | $792 | $1148 |
| 3 BEDROOMS | $1070 | $1537 |
| 4 BEDROOMS | $1220 | $1791 |
Demographics of South Dakota: Ethnicity, Health & Safety
The world population review has estimated its population numbers to be around 903,029 as of the year 2020.
The average age across the population of is 36.8 years. And the percentage population of females to males is almost equal with 50.3% females and 49.7% males as of 2020. According to statistics it is predicted that its population will reach the 4 million mark by 2020.
Ethnicity categories are as per below:
White: 84.47%
Native American: 8.72%
Two or more races: 2.67%
Black or African American: 1.88%
Asian: 1.46%
Other race: 0.77%
Native Hawaiian or Pacific Islander: 0.03%Native Hawaiian or Pacific Islander: 0.03%
Education in South Dakota
The top-rated schools in South Dakota are Alcestor-Hudson High School, in Alcester, and the University of South Dakota, in Vermillion. The department of education has a lot more information on their online resources here.
Healthcare and Medical Institutions
There a number of reputable and high-ranking Healthcare Providers in the state, including Children's hospitals. In total they have 64 medical institutions, the top 5 being:
Avera McKennan Hospital and University Health Center
Sanford USD Medical Center
Rapid City Regional Hospital
Avera Dells Area Hospital
Avera De Smet Memorial Hospital
Job Market
Here you will find some information about the job market and things like the average earning in South Dakota. Below is a list of the various job sectors one can find a job in – these are besides the farm and agriculture jobs that are also available:
1. Mining, Logging and Construction
Mining and Logging
Construction
Manufacturing
2. Trade, Transportation and Utilities
Wholesale Trade
Retail Trade
3. Transportation, Warehousing and Utilities
Information
Financial Activities
4. Professional and Business Services
5. Education and Health Services
6. Health Care and Social Assistance
7. Other Services (except Public Administration)
Government
Federal Government
State Government
Local Government
Finding a job in South Dakota
Your best bet would be to look online and do some research. Other areas to look into are job agencies. Below are some resources that may help with this:
The South Dakota Department of Labor and Regulation has a variety of other useful information you can access.
How Do You Get Around in South Dakota?
Wherever you choose to travel within in South Dakota (or outside of it), you will need your own means of transportation. It is safe to say that as vast as this state is, one thing it lacks is public transport options. It does, however have excellent highways that interconnect to smaller rural roads, such as the interstate 29 that runs from the south to the north.
Although if you do fly down, you may be lucky to find a rental car office to get your self some wheels.
Long distance travels are covered by their coach services, for example the Greyhound services. But there are no trains to take you around. Further information and contact details can be found on this website.
Crime and Safety
In comparison to the national levels, this regions crime finds itself slightly above average with around 4 offenses per every 1,000. The US average is 3.7 per 1,000.
The good news is that in 2018, this number dropped.
SafeWise has all the statistics on their website including the top safest cities, crime rate and even average income.
Acquiring a New Driver's License
As we have already established the public transport options aren't the best in the state, lets look at how to get that drivers licence then.
The Department of Public Safety would be responsible for this. You can find out all about acquiring a driver's licence, renewing it, and even applying for an ID on their online resources.
Road Safety, Highways, and Routes
If you are moving your furniture , you can download the National Highway Safety Plan here.
In the end, is moving to South Dakota worth it?
Now that your dream to move to South Dakota has come alive, you will not be disappointed. Its reputation precedes it.
There is a great divide in both its urban and rural areas and so if you want a slightly slow-paced lifestyle, the suburbs will do it for you. The east is very different from the west from one being dry land and the other lush, green and liberal.
How to Move to South Dakota
With long-distance moves preparation in advance is always key and fundamental to your trip before you step outside your house. And looking for top long-distance movers should be a priority on your list. There are dozens of well-established and reputable moving companies to choose from. With the extra helping-hand, packing and moving with be a piece of cake and you can enjoy the road-trip too.
Take a look at our downloadable moving checklist to help you with the relocation to the state of South Dakota!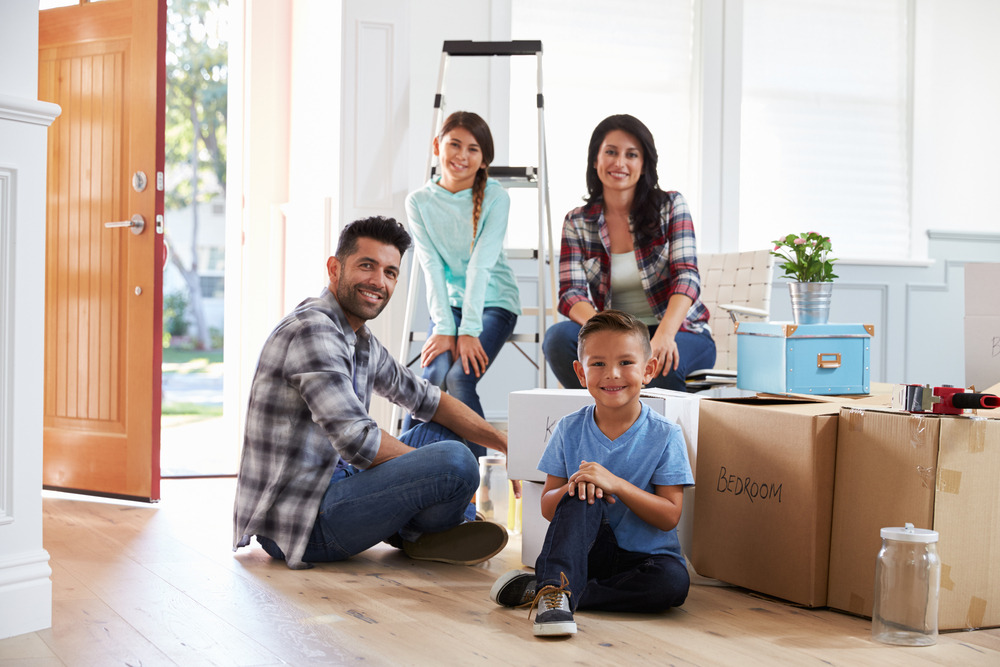 Moving Services to Help You Relocate to the state of South Dakota

Furniture Transportation – moving your furniture can save you from having to buy new things later. Some furniture is sentimental and you want to take it with you. Whatever the reason for taking your furniture with you, professional movers make sure they get everything there for you in one piece.
Residential Movers – help take the stress out of moving and for added benefit it is always a good idea to take out moving insurance for your precious possessions.
Piano Transportation – big items like pianos can be a hassle to try and put in the back of your car, that's why hiring a professional moving company that deals in piano transportation, is advisable.
Art and Antiques Movers – not all relocating services offer the right moving insurance for your needs. However, it is essential that with items that are of high value like art and antiques to consider insuring them if not already done, to make sure you don't suffer loss or additional costs of breakage or stolen goods.
Hot Tub Movers – hot tub movers offer the service of moving your hot tubs and swim spas. Using the best equipment, they can safely move your hot tubs from one house to the other and if need be, install it back for you.
Pool Table Movers – pool tables are pretty hefty and need professional movers to do the heavy lifting. Pool table movers offer this service, using the best equipment and they can safely move it from one location to the other and if need be, install it back for you.
Office Movers – are experienced movers at moving all your office supplies including the furniture and equipment from one location to the other when you are relocating.
Long Distance Movers – careful planning and preparation is one thing to moving long-distance, but finding the right movers can mean the difference between getting your personal belongings to your new home in one piece or many! Many of these full-service moving companies have been in the industry for years and know the ropes. It's always best to leave it in their hands.
Last Minute Movers – and then there are the last-minute movers who can also be called and provide exceptional services to help moving anything from your home or office.