Date: 01/31/2020
Reading time: 19 minutes
Share on
Relocating is not an easy task; having to research different moving companies and finding the ideal movers for your precious belongings are only two of the challenges you will face. Whether you are relocating from Montana or Maine – moving to North Dakota is going to be an experience of a lifetime.
People relocate for an array of different reasons including schooling, job opportunities, and family. But what if you are looking to relocate for a simple change of pace? And what better state in which to do so than the Peace Garden State?
This prestigious nickname has been on all vehicle registration plates in the state since 1956 and is called so because of the International Peace Garden that borders between North Dakota and the Canadian state of Manitoba.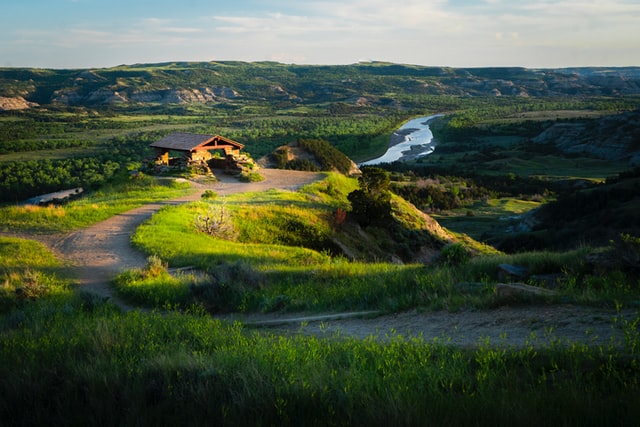 However, the state got its official name from the Native American language wherein "Dakota" translates to "friend". It is for certain that you will find a friend in the state when you move to North Dakota.
North Dakota is largely famous for its contributions to the livestock and agricultural sectors specifically their research into sheep. The largest sheep research center in the US can be found here! Half of the nation's spring wheat is grown in North Dakota as well as barley, oats, and lentils among others.
Moving to North Dakota does not have to be difficult – it can be quite an easy and simple task. With the correct movers and the right information, you will be able to enjoy the laid-back lifestyle of the North Dakotans in no time!
Contents:
The Pros and Cons of North Dakota
There are always benefits and setbacks to living in any area – the important thing is to find a state that suits your needs and will allow you to build the future you have been looking forward to.
Let's have a look at some of the pros and cons of moving to North Dakota and determine how these factors compare to your expectations.
| | |
| --- | --- |
| Pros | Details |
| Tax friendly | North Dakota ranks sixth in the US for tax-friendliness. With current local and sales tax averaging a score of 6.78% and income tax on the steady decline, these figures will only improve with time. |
| Friendly people | Research has proven that North Dakota is ranked as having the highest quality of life in the US mostly due to the friendly people who reside in the state. The sense of community is an important ideal among North Dakotans. |
| Plenty of job opportunities | Even though North Dakota has one of the lowest unemployment rates in the country, employers still struggle to fill current positions. So if you are new to the job market then North Dakota is the perfect place to begin your job hunt. |
| Educational opportunities | North Dakota offers some of the best educational programs that the nation has to offer – particularly in agricultural studies. If you are looking to go into agriculture then North Dakota should be on the top of your list. |
| Rich history | Crops and livestock are not all that North Dakota has to offer – there are a wide variety of historical, cultural, and art museums that tourists and residents can both enjoy. |
| Delectable taste buds | The food in North Dakota is more exotic than that of other states as a result of the German, Norwegian, and Native American influences on cuisine. There is plenty of delightful foods unique to the state that are sure to tickle your tastebuds. |
| City life like no other | While the majority of the landscape in North Dakota is open fields and plains, rural life is not the only option in the state. There are numerous developed cities in North Dakota that rank among the best cities in the US to reside in. |
| | |
| --- | --- |
| Cons | Details |
| Uncontrolled wildlife | There are plenty of wild animals like deer and bison who tend to 'own the road'. It is important to be vigilant while driving to avoid colliding with one of these animals. |
| Cold winters | If you are relocating from sunny California you might struggle with the sub-zero temperatures in North Dakota winters. However, if you prefer the cold then this is ideal! |
| The 'windy' state | North Dakota is infamous for its wind. Add ice-cold winds to the already harsh winters and you have a recipe for hectic snowstorms. |
| Say goodbye to your diet | Although delicious foods are definitely a perk, they can also be a problem. With so much good food around, it can be difficult to say no. |
| Keep the bug spray handy | While the winters are cold, the summers can be quite humid. And humidity breeds the ideal conditions for mosquitoes and other insects. |
| Long stretches of road | Road trips can become tedious with the same long-stretching roads along fields of crops. But low traffic is an upside! |
| Sports fanatics | In North Dakota sports fans are dedicated to either the Vikings or the Packers – there is not much room for inbetweeners. |
Living as a North Dakotan
North Dakota has an entire demographic of its own which will be completely different from what you are used to in your home state. It is only natural to want to fit in and knowing the latest demographics can make the transition a lot easier.
According to the latest 2020 census statistics, North Dakota ranks the third-least populated state in the US with 761,723 individuals residing in the state. When compared to census data from 2019, it can be determined that the population of North Dakota increased by a minuscule amount of 0.21%.
Current gender statistics revealed that of the 761,723 residents residing in North Dakota, 48.8% are female and 51.2% are male. The average age of North Dakota residents is currently 35 years of age.
Even though North Dakota is the 19th largest state, the population is sparsely populated. Of the 70,700 square miles of landmass, an average of 9.7 individuals reside over every square mile. This registers North Dakota 47th for population density.
The current (2020) religious and racial statistics in North Dakota read as follows:
| | |
| --- | --- |
| Religion | Population Percentage |
| Christian Faiths | 77% |
| Atheism | 20% |
| Non-Christian Religions | 3% |
| Race | Population Percentage |
| White | 87.11% |
| Native American | 5.25% |
| African American | 2.72% |
| Asian | 1.44% |
| Other races | 1.00% |
| Native Hawaiian or Pacific Islander | 0.05% |
Most-beloved North Dakota cities
While North Dakota is dominated by rural plains and fields, numerous cities have emerged and now rank among the best cities to relocate to North Dakota. Let's have a look at some North Dakota's favorite cities.
Fargo
Fargo is not only the largest city in North Dakota, but is also the cultural, retail, industrial, and educational hub of North Dakota. Among many city attractions, Fargo is also home to North Dakota State University – one of the finest educational institutions in the state.
If you are one for sports, music, or trade shows then the Fargodome is ideal. The stadium is not only home to the Bison football team, but also hosts a variety of events throughout the year. Keep your eyes peeled!
If loud concerts and sporting events are not really your scene, then perhaps the Fargo Theatre is more up your alley. The theatre is best known for its dance performances, independent films, and comedy performances among others.
Bismarck
The capital of North Dakota, Bismarck, is also the second most populated city in the state. Bismarck is best known for its historic sites and good educational facilities. Those living in Bismarck love the suburban feel that the city offers.
The Dakota Zoo is an excellent family attraction with the opportunity to view over 600 animals living in the beautiful ninety-acre zoo. The Dakota Zoo is dedicated to education and learning and, thus, offers up-close encounters and events in which visitors can learn about the animals.
A great way to enjoy a lazy Sunday afternoon is by going on a boat cruise. The Lewis and Clark Riverboat Cruises travel along the Upper Missouri River. Both afternoon and evening cruises are available for an array of occasions including weddings and reunions among others.
Grand Forks
Located along the Red River, Grand Forks is best-known for hockey offering a wide array of outdoor and indoor sporting events throughout the year. There are also numerous opportunities to become active and explore the nature that surrounds the area.
The Turtle River State Park is a 784-acre sanctuary for the snapper turtles after which it is named. There are plenty of opportunities to get in touch with nature with bike trails, fishing programs and a variety of campsites and cabins to stay in.
However, if you prefer to become active within the city borders then Ganesha Yoga offers the perfect place to become in touch with your inner self and relax while you are at it.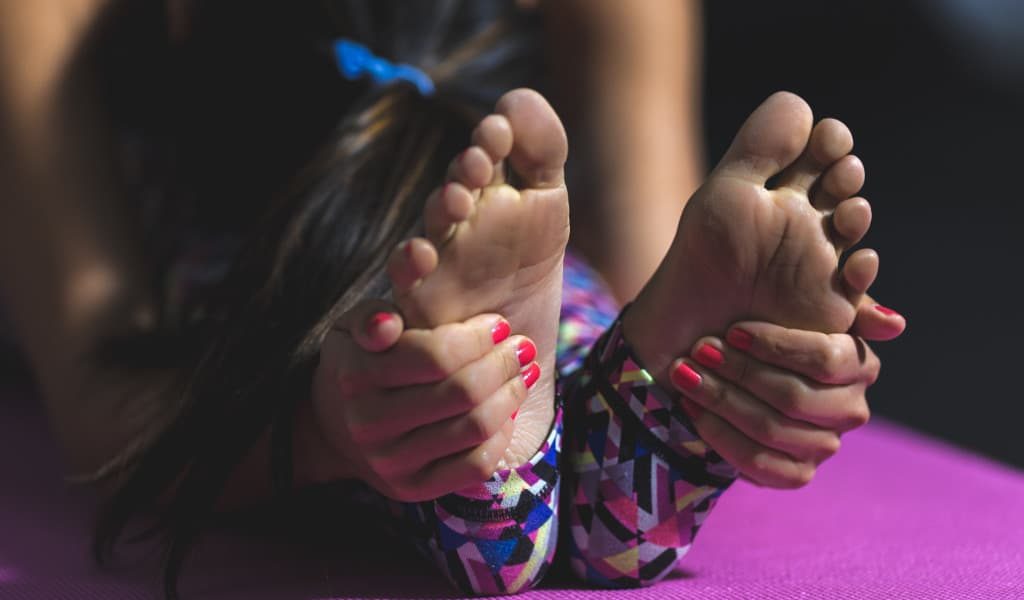 Minot
Minot is most popular for its close proximation to the Air Force base only fifteen miles away. It is also referred to as the "Magic City" in commemoration of how the city grew so quickly in such a short period.
If you are looking for the perfect place to have fun with the family then Lucy's Amusement Park should hit the spot. The park includes a challenging 18-hole mini-golf course, kiddie rides, and a tower slide. Families can also enjoy picnics and bonfires in the area.
If you are looking for something more adrenaline-filled, then be sure to visit the Magic City International Dragway. Here vehicle enthusiasts can experience a variety of action-packed drag races. Be sure the check the schedule for events!
Williston
Williston has become a hub for business, history, and development in North Dakota. There are a variety of historical sites to explore that are sure to pique your interest. Hunting, fishing and golfing are popular recreational activities in the area.
If you are looking for the perfect place to cool down then the E.J. Hagan Aquatic Center is a definite visit. Swimming lessons are also available for the little ones – perfect for those moving to North Dakota.
One of the most iconic structures in Williston is the Wheat Monument. Constructed by the people of Williston in 1987, the monument serves as a tribute to the men and women who settled in Williston and grew wheat and grains. There are continued requests for names to be added to the monument – perhaps one of your family member's names could be added to the list?
Stepping into rich North Dakotan history
If you are relocating to North Dakota then the best way to learn about culture, history, and traditions is to visit some historical places like museums. North Dakota has a rich history displayed in their historical, art, and science museums to choose from and you are sure to learn a thing or two about your new home state.
Plains Art Museum – this Fargo arts museum houses over 3,000 artworks of both local and national origins including Native American and contemporary art pieces. The museum also has a semi-trailer that operates as a portable museum. The trailer transports museum pieces to the surrounding communities of Fargo for the exhibition.
North Dakota Heritage Center & State Museum – learn all about North Dakota's geological, prehistorical and cultural roots when you visit the North Dakota Heritage Center & State Museum. Here visitors can look forward to seeing the world's biggest giant squid fossil, a T-rex skeleton and a variety of 3-D displays among other interesting artifacts.
Dakota Science Center – the Dakota Science Center encourages lifetime scientific curiosity among children and adults to enrich the community. Visitors can learn about science, engineering, astronomy, and numerous other disciplines all under one roof!
Dakota Territory Air Museum – the air museum in Minot is dedicated to preserving the memories of aviation for future generations to come. Here at the Dakota Territory Air Museum, visitors will see how man has pushed the boundaries of air travel throughout time. The museum is home to a variety of hangars and aircraft available for viewing.
Fort Buford State Historic Site – the remnants of an important military post are preserved at the Fort Buford State Historic Site just outside Williston. Built in 1866, this historic site was once a supply depot for military field operations. What was once the officer's quarters has now become the museum; now host to an array of exhibits. A variety of objects from the original post's days can be found in the exhibits.
Did you know … about North Dakota?
When asked what is to know about moving to North Dakota, one of the best places to start is with fun facts and interesting state laws. When you relocate to North Dakota you could use some of these as conversation starters – you could even test a few out on the movers!
Fun facts about North Dakota
A healthy appetite – the largest hamburger was eaten by 8,000 people in Rutland, North Dakota. The burger weighed a hefty 3,591!
A city for one and all – Maza is the smallest city in North Dakota with a tiny population of five people. And, even though the population is so small, Maza is still referred to as a city!
The sunflower state – North Dakota grows the most sunflowers in the US and is one of the state's major exports.
A whole lot of farmland – the total farmland in North Dakota is large enough to cover 12 million city blocks. And, the amount of wheat produced annually is enough to bake 12.6 billion loaves of bread!
No forest in sight – while most states in America have a lot of forest land, less than 1% of North Dakota's landmass is covered by forests.
Weird and wonderful North Dakota state laws
In Fargo, dancing with a hat on, or even wearing a hat while others are dancing, is illegal.
In North Dakota, charity groups are permitted to use stud poker games to raise money but are only allowed to do so twice a year.
It is illegal for beer and pretzels to be served at the same time in any eatery establishment.
Taking a nap with your shoes on is illegal.
Skinny dipping in the Red River between 8 AM and 8 PM but any other times are just fine!
In Waverly, horses are not allowed to sleep in a bathtub.
Talk a walk on the wild side
One of the challenges presented to those relocating to North Dakota is the change in weather. Movers will be the first to tell new residents that the weather conditions can get quite harsh – especially in the winters.
The North Dakotan weather statistics measured an average annual rainfall of 22.58 inches and an average annual snowfall of 50 inches in Fargo in 2019. While North Dakotans do assure new residents that all four seasons are present in the state, snowfall can be expected throughout the year.
The winters in North Dakota can reach temperatures below negative 60 degrees Fahrenheit with good chances for snowstorms. Snowfall is common in all months of the year except for the summer months – July and August.
However, the summer season offers warm and even hot weather with average temperatures of 82 degrees Fahrenheit. The summer evenings are even cool enough for restful sleep!
The annual average high temperature in Fargo is recorded as 52.5 degrees Fahrenheit while the average low temperature is 31.9 degrees Fahrenheit – be sure to pack your snow boots and coat!
Natural beauty like no other
One thing that is amazing about all the states in the US is that each state has its own natural beauty to contribute to the country. North Dakota is no different and, you can rest assured that when you relocate to North Dakota, you will be seeing some of the most beautiful landscapes both along the road and in the cities. Here are some of the natural attractions you should not miss:
Red River Zoo (Fargo) – home to approximately 300 animals from over 75 species, the Red River Zoo offers thirty-three acres of the magnificent landscape. There are over 500 trees and shrubs creating enclosures that are like the natural habitats of the animals. Many endangered species are also protected here.
McDowell Dam Nature Park (Bismarck) – located just five miles outside of Bismarck, the McDowell Dam Nature Park is a 271-acre park with its greatest marvel being the man-made recreational lake. With plenty of opportunities for sunbathing, sandcastle building, paddle boats, and fishing, the park serves as a summer North Dakotan favorite.
Hawktree Golf Club (Bismarck) – the Hawktree Golf Club offers a challenging golfing experience with over 80-acres of prairie grasses, three lakes, and black coal sand bunkers. The breath-taking scenery can be enjoyed for 18 holes with a shop on site available for refreshments and lessons.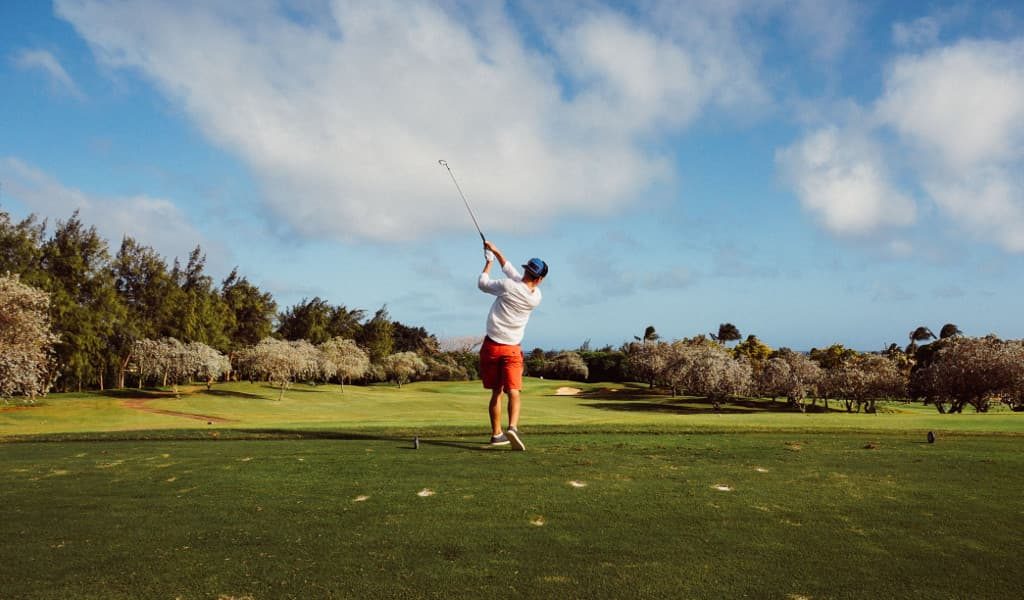 Sertoma Park (Grand Forks) – there is plenty of opportunity for relaxation and fun at the Sertoma Park which features a Japanese Garden, biking/jogging trails, and Ally's Boundless Playground. The playground is particularly special because it is the only playground in Grand Forks accommodating children with disabilities.
Riverwalk of Minot (Minot) – become active in the natural beauty of Minot city where visitors can explore Minot over a 2.5-mile walking/jogging/biking trail. Visitors will have to travel through Roosevelt Park, stroll through quaint streets and view impressive architecture.
Blacktail Dam (Williston) – situated just outside of Williston, the Blacktail Dam serves as an ideal place to escape from the busy city life in Williston. Here visitors have access to a wide range of amenities including boating, fishing, camping, and picnicking. What better way to experience the natural vistas North Dakota has to offer?
Dangerous weather anomalies in North Dakota
Unfortunately, few states in America are not affected by natural disasters. Some of the weather phenomena that can be experienced in North Dakota include floods, windstorms, earthquakes, and tornados – particularly in the summer months.
Even though the probability of earthquakes and tornadoes occurring in North Dakota is significantly lower than the US average, they do still occur.
When you move to North Dakota, you should find out about the natural disasters that commonly occur in each county so that you know which regions to avoid. You can even consult with the moving companies as they will be aware of which routes are safest to take during the winter season.
The Department of Homeland Security released an official guideline that residents of North Dakota should use to prepare for impending natural disasters. Part of these preparations includes knowing where evacuation areas are and how to receive emergency alerts.
The big price tag to relocate to North Dakota
If you find yourself asking "should I move to North Dakota?" then comparing the relocation costs from various moving companies is the first step that you should take. There are no doubts about it: relocating is not cheap; in fact, it comes with quite a hefty price tag.
The total expense that you are looking at paying will depend on the movers that you choose as well as the possessions that you own. Moving a piano to North Dakota, for example, will require specialist movers who know how to handle these unique possessions.
Therefore, the distance, number of possessions and type of possessions all influence the final cost of the movers that you will choose.
Below are approximate relocation costs to help you budget for when you are moving to North Dakota.
New York to North Dakota = $4,710
Los Angeles to North Dakota = $4,873
Chicago to North Dakota = $3,429
Boston to North Dakota = $4,580
Louisiana to North Dakota = $4,541
Biddeford to North Dakota = $4,538
Are you looking to rent or buy?
Moving to North Dakota will present you with its own share of challenges. Before you can even start to organize the movers, you need to be able to tell them where they are headed. Now the big question remains: to rent or to buy?
While purchasing a home might be an attractive idea, it is not always wise to make an immediate purchase in a new state.
Relocating to North Dakota comes with a change in lifestyle, habits and living standards. If you and your family wind up being unhappy in North Dakota, you cannot be bound to the state by a mortgage.
This is when renting property becomes the better option: renting allows you to scope out the area, make sure you are happy in your new workplace and that the kids are settled into their new schools. It's always possible to purchase at a later stage.
In 2019, the average cost of property in North Dakota was settled at $230,985 and has since increased by 2.0% placing the new average at $235,722. This makes the average price per square foot of $147.
However, the average rental cost is currently at $1,330 per month which is $260 less than the national average of $1,590 making renting quite a feasible option.
The table below illustrates the average home costs for various cities in North Dakota:
| | |
| --- | --- |
| City Name | Average Home Cost |
| Bismarck | $263,500 |
| Fargo | $217,800 |
| Minot | $208,800 |
| Jamestown | $147,700 |
| Grand Forks | $147,500 |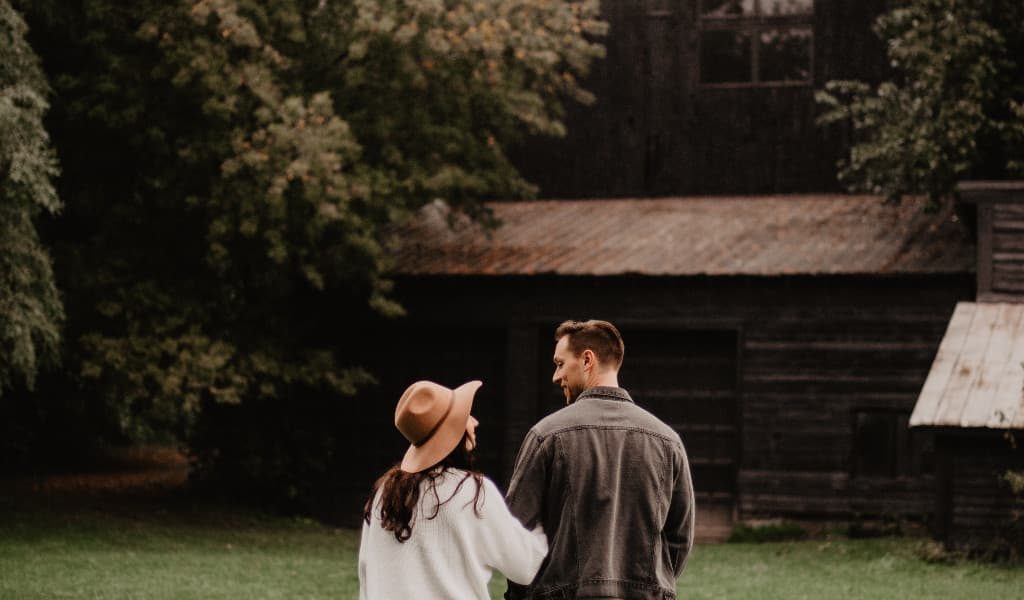 The cost of living in North Dakota
The pros and cons of moving to North Dakota might extend to an altered standard of living depending on where you are relocating. Floridians moving to North Dakota, for example, would be quite a large shock – moving from warm to cold weather.
However, there are also drastic lifestyle changes that will need to be made. Some of which might result in money savings while others could render you in a worse position than in your previous state.
Before moving to North Dakota, it is important to explore just how drastic the change to your cost of living would be. One of the fastest ways to do so is by using the Economic Policy Institute'sfamily budget calculator.
With the assistance of this online calculator, prospective movers will be able to approximate their future annual and monthly cost of living based on the size of their household. It can do so by considering various essential expenses including taxes, healthcare, and childcare among others.
For example, a family of two adults and two children residing in Fargo can expect a monthly cost of living of $7,433 and an annual cost of $89,192. The same family living in Bismarck would pay $7,781 monthly and $93,377 annually in comparison.
Education, health, and safety are top priorities
Whether you are a parent or not, education, health, and safety are three factors that are highly relevant when relocating. Luckily, North Dakota offers highly acclaimed educational institutions and medical facilities.
Start with a solid foundation
Secure a bright future for your children by sending them to a school or university in North Dakota. North Dakotan universities rank among the top universities in the US. The schools are also ranked above the US average for performance.
The following are only a few of the best elementary, middle and high schools in North Dakota:
Top ranking universities in North Dakota:
Quality of healthcare in North Dakota
Those residing in North Dakota are typically healthy, partly due to the active lifestyles they live. With tons of natural attractions to hike/jog in, North Dakota encourages a healthier way of living. The current active and preventative health practices also rank among the highest in the US.
The healthcare system in North Dakota ranks 38th overall in the country. Currently, North Dakota houses 47 licensed general care hospitals, 36 critical care hospitals, and 3 psychiatric facilities. There are also 38 certified rural hospitals throughout the state.
In the past three years, the number of available physicians in the state has also increased by 14% allowing a value of 154 doctors per 100,000 individuals.
Residents in North Dakota without employer-based health insurance can also arrange health insurance in their private capacity. The most popular health care plans in North Dakota are Medicaid and CHIP.
With the introduction of the Affordable Care Act, most North Dakotans now have health insurance. Residents with a low-income can apply for assistance to lower their monthly health insurance premiums.
Should you require medical assistance, here is a list of the most trustworthy medical facilities in North Dakota:
Will my family be safe in North Dakota?
Ensuring your family's safety is always a top priority and, even if you don't have a family right now, it is good to plan for your future. No state is entirely void of crime, but when you are thinking "should I move to North Dakota?" then crime will not be one of the concerns on your pros and cons list.
North Dakota is referred to as the Peace Garden State for a reason; current crime statistics ranked North Dakota as the 20th safest state in the US. While the national average for violent crime is at 4.49 per 1,000, North Dakota is nestled at a low 2.91 in comparison.
The property crime rate is also lower than the national average comparing 27.11 per 1,000 to 25.77. Eighty percent of North Dakota's safest cities only reported less than five violent crimes occurring within their borders. The chances of becoming a victim of violent crime in North Dakota are 1 in 356 making the Peace Garden State a safe state to live in.
Plenty of work opportunities in North Dakota
Many people are moving to North Dakota for work. And with a low unemployment rate of 2.5%, there is no question as to why! On average, North Dakota's job growth rate has remained steady at 1.6% per year or an average of 6,764 jobs. With the above statistics, certainly, finding a job in North Dakota will not be very difficult.
The North Dakotan economy is currently ranked 3rd in the US for both economic outlook and economic performance which proves that the economy shows good economic promise. The economy has an overall rank of 35th when compared to other states.
The statistics above might appear promising but checking the State Occupational Employment and Wage Estimates,released by the Bureau of Labor Statistics, for North Dakota will help movers to see which industries are currently in need of labor.
Movers will be interested to know that North Dakota's economy is largely dependent on agriculture, ranching, and energy production.
The current top-ranking industries in North Dakota are:
Oil, gas, and mining industry
Agricultural industry
Manufacturing industry
Construction industry
Wholesale industry
You already have a million problems to deal with while moving to North Dakota, so why not leave employment to someone else that is more familiar with the job market?
Recruitment agencies will take a major concern off your back and help you find the ideal job to fit your needs and preferences. Here are a few you can contact: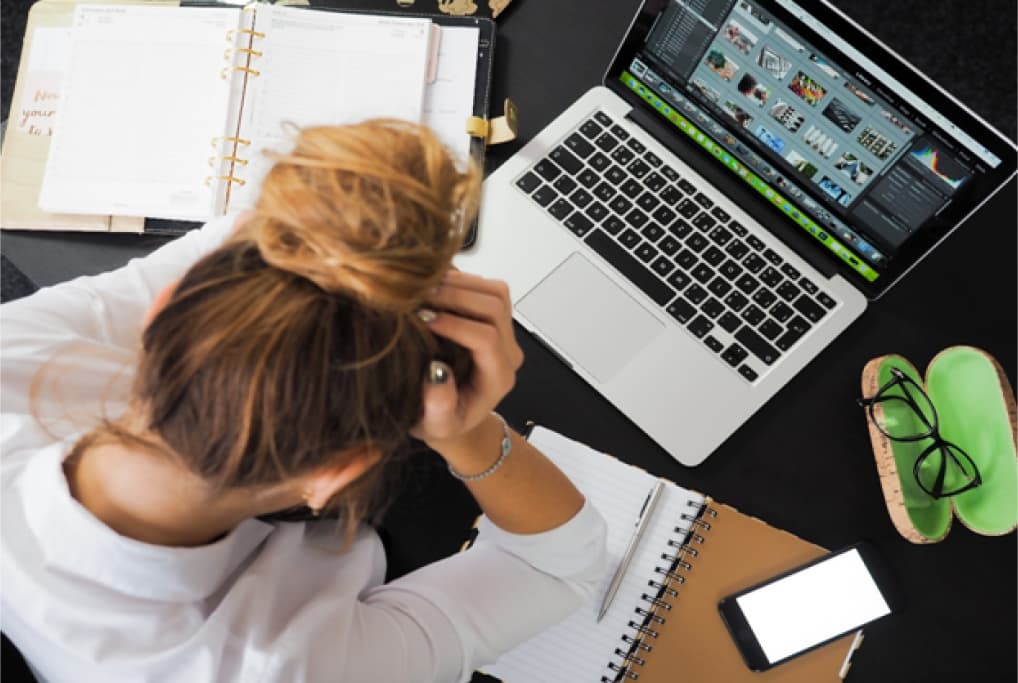 Transport and travel in and around North Dakota
Traffic studies have determined that North Dakota has the worst drivers in the country.
Over 30% of those interviewed drivers reported that they had experienced a problem while commuting – particularly during heavy snowfall. North Dakota also has the second-highest rate of repeated DUI's in the US.
Over 15,000 vehicle accidents were recorded in 2019 with a death toll of 105. Of these deaths, 48% were a result of seat belt negligence and 32% were due to alcohol consumption.
However, North Dakota is also ranked first for highway condition and cost-effectiveness which is something that movers can be glad about as their commuting will be less stressful.
North Dakota ranks 52nd in the state for traffic congestion with an average commuting time of 16.5 minutes – the lowest in the country! A smaller population combined with open road traveling all greatly reduce the commuting time for North Dakotans.
Some roads and highways are infamously known for being unsafe and difficult to travel on. When you are moving to North Dakota, these are the roads that are best avoided – the moving companies should be aware of these areas, but it is good to be aware!
Interstate 29 – this 217-mile long highway connects Fargo and Grand Forks; it is also one of the main highways in North Dakota. Movers should be cautious on this stretch of road as both lanes have a maximum speed limit of 75 mph and there is no center barrier. The road is also frequently closed due to slippery conditions.
U.S. Highway 85 – the U.S. Highway 85 travels alongside North Dakota is ranked as the most dangerous highway in the state. The area is prone to traffic jams and, as a result, many accidents. The highway is also the main route for many commercial trucks.
Rural Roads – while many may think that the most dangerous roads are the highways, the rural roads are worse in North Dakota. Drivers ignore the speed limits, neglect their seat belts and are often impaired or distracted while commuting.
Because North Dakota is a rural community, residents need to own a vehicle. However, cities do still make use of public transportation.
The table below summarises the most popular forms of public transport in North Dakota along with their respective costs:
| | |
| --- | --- |
| Public Transport Type | Cost |
| Bus | $1.50 per trip or $5.00 per day pass or $36.00 for a monthly pass. |
| Car Rental | An average of $44 per day. |
| Amtrak Trains | $20 to $400 depending on the distance traveled. |
| Planes (intercity) | Average of $187.00 for one-way and $270.00 for a roundtrip. |
| Taxi | $4.20 initial fee and $1.28 per mile traveled. |
| Uber | Uber X: $2.55 initial fee and $1.75 per mile. Uber XL: $3.85 initial fee and $2.85 per mile. |
| Lyft | Lyft: Initial fee of $1.55 and $0.94 per mile. Lyft Plus: Initial fee of $2.50 and $1.46 per mile. |
| Biking | $5.00 for a day rental. |
Unfortunately, when moving to North Dakota movers will have to handle vehicle registration, obtain a North Dakotan driver's license, and re-register on the voters' roll.
After relocating to North Dakota, the new residents have up to sixty days to transfer their out-of-state license and to a North Dakotan license.
When you visit the North Dakota Department of Transport you will need to provide the following documentation:
Proof of North Dakota residence
Proof of identity
Out-of-state license
Payment fee for a new license
Thanks to modern technology, re-registering on the voter's roll is very simple. After moving to North Dakota all you need to do to re-register on the voter's roll is complete an online application. Once completed, the application can be printed and taken to the nearest election office.
In the end, is moving to North Dakota worth it?
North Dakota is largely an agricultural and ranching state with a sparse population. The open roads allow for faster commuting times and the small communities give new residents that 'family feel'.
North Dakotan residents are very friendly, helpful and very dedicated to winter sports – particularly ice hockey. North Dakotans also have a particularly good taste for food but are not afraid to live a healthy and active lifestyle – there are plenty of opportunities for hiking, fishing and getting in touch with nature.
Taxes, home rentals and property costs in North Dakota are among the lowest in the US. The state also has a low unemployment rate with positive job growth. Not to mention their good education programs and low crime rates.
Overall, if you can deal with some poor drivers and some icy weather conditions then North Dakota can be the ideal home for you and your family. The neighbors are sure to help you get settled in once you arrive at your new home.
How to Move to North Dakota
The most important step to a successful move is to plan ahead before relocating to North Dakota. Unfortunately, moving takes time and requires a fair amount of research before you can start contacting the movers.
If you are thinking of retiring then perhaps it is time to consider downsizing. You no longer need all that space now that the kids have moved out so when you rent or purchase your new home in North Dakota, consider the smaller options.
This is where the bulk of the research comes in: when you need to book the movers. There are a variety of moving companies available all specializing in different types of furniture transportation – make sure that you choose the right one for your possessions.
But before you settle on a mover, make sure to obtain some moving quotes for relocation to North Dakota. Relocating to a new state does not come cheap so you want to save as much money as possible.
The next step is an exciting one: visit your new area in North Dakota. There is nothing more exciting than scoping out your new neighborhood so that you become aware of where all the important facilities are: like the mall.
Start packing as soon as possible – moving to North Dakota is not going to be an overnight task. Make sure to get lots of tape, boxes and a few markers!
Create an essential box for your trip to North Dakota. The trip will be lengthy so make sure to pack general medication like headache pills, road sickness tablets and plenty of water!
Before you leave your hometown for good be sure to say your farewells to friends and family. You may want to stop at your favorite coffee shop or bar and have one last drink before you come to town again.
To start your trip to North Dakota the right way, make sure to get some rest. Eat a good breakfast and do not skimp on the coffee!
Last, but not least, enjoy the move to North Dakota! It is an exciting chapter of your life and some things will not go as planned but that is just part of the adventure.
If you are worried that you may have forgotten something then make sure to double-check by downloading our downloadable moving checklist.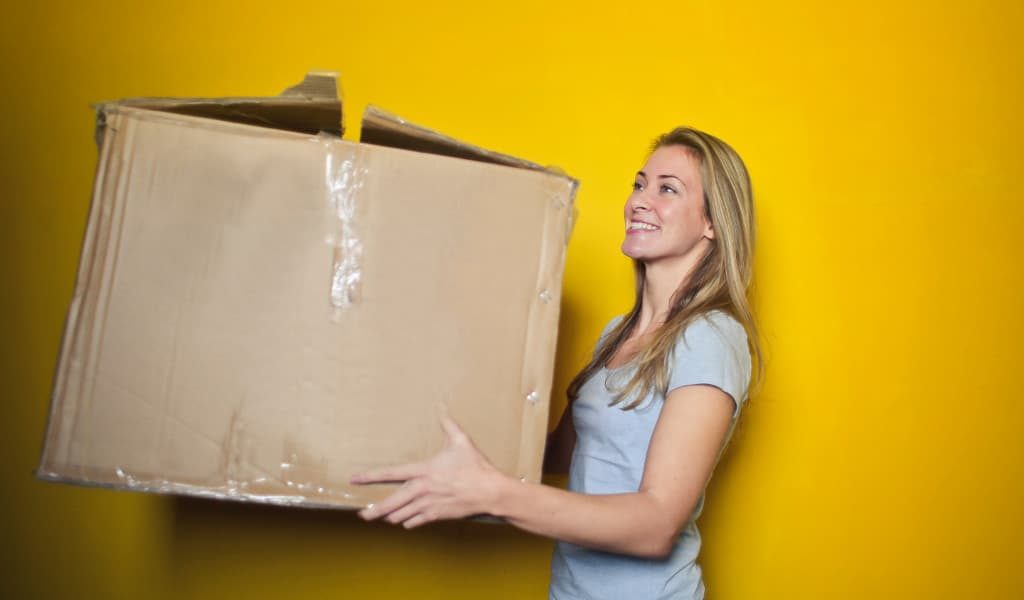 Moving Services to help you relocate to North Dakota
There are a variety of movers who have the necessary skills to assist you with your move to North Dakota. There is no such thing as simple furniture transportation. Each moving company has specialized ways in which to transport belongings.
Long-distance movers can help you to relocate to North Dakota from your current state. They are trained to pack your belongings more space consciously and securely than you will be able to do on your own.
And if you have expensive or oddly shaped belongings, like a piano, they can help you get your piano to North Dakota in one piece if they specialize in piano transportation.
There are also specialized art and antique movers, hot tub movers and even pool table movers that can securely pack your priceless antiques. And, with these movers, there is no need to sell the pool table or hot tub – just bring it along to North Dakota! The hot tub will come in handy specifically for those cold winter nights.
We know that relocating is a busy ordeal and sometimes the most obvious of matters are forgotten – like booking the moving company! But, if you have forgotten, do not worry. You can hire a last-minute mover to North Dakota, and they will get everything packed, secured and delivered in record time.
If you want to relocate your business or home to North Dakota then hiring a specialist residential mover and office mover is the best choice you can make. They know all the ins and outs of moving.
Start getting quotes for moving companies today – you could be relocating to North Dakota sooner than you think.