Date: 01/08/2020
Reading time: 10 minutes
Share on
Louisiana, also known as the Pelican State, is located in the southern part of the United States of America. It is bordered by Arkansas to its north, the Gulf of Mexico to its south, Mississippi to its east, and Texas to its west. It also has a total area of 4,600 square miles of inland waters with a subtropical climate. This is the reason why it has various breathtaking sceneries in the form of bayous, shores, forest and many more. The state is called the Festival Capital of America due to its countless festivals that are celebrated every year. Louisiana's capital is Baton Rogues is while New Orleans is its largest city.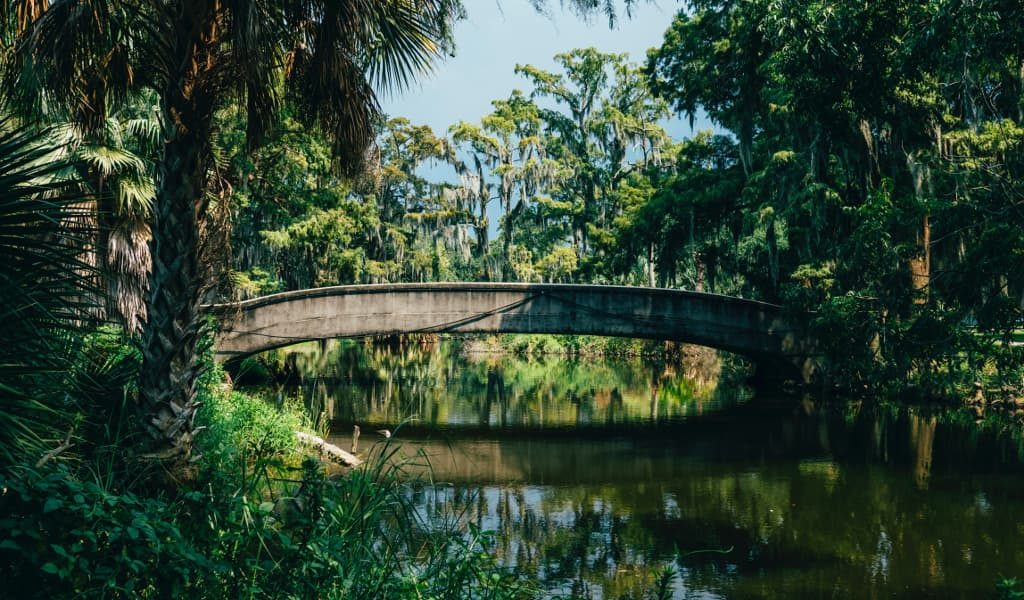 Contents:
Pros and Cons
The state of Louisiana has its highs and lows which is an essential thing to consider especially when planning to move into its cities. Here are some of its pros and cons:
The Good:
Various natural attractions: The state boasts its breathtaking landscapes perfect for a relaxing vacation. It has countless parks, bayous, pine forest and many more.
Great Food: Louisiana has awesome cuisines. From Jambalaya to Cajun seasoning, it is every food lover's dream. Every meal in its restaurant looks, tastes, and smells amazing due to its fresh ingredients and seasonings.
Exciting Festivals: Almost everything is celebrated in Louisiana wherein it has about 400 festivals held each year. Cities are always full of life and excitement which is a plus for those who like to have fun and celebrate.
Low Cost of Living: The prices of goods are low in the state when compared to others. With cheaper gas prices, homes, groceries, etc., the state is sure good for the pocket.
Love for Sports: Louisiana loves sports which is the reason it is sometimes called "The Sportsman's Paradise". The citizens here love almost all kinds of sports such as basketball, football, golf, baseball, etc.
Slow pace lifestyle: People coming from busy states like New York will notice the big difference in Louisiana lifestyle. Calm and slow, there are fewer people walking in the streets and cars traveling during rush hours.
Low-Cost Education: The state has many affordable education institutions which is an advantage especially to its citizens who are struggling financially.
The Bad:
Racism: Racism is still prominent among its citizens. Though not all as most are very friendly, having racism in a state leads to many problems like chaos and misunderstandings.
The Weather: If you're expecting a white Christmas in this state, then the chances are slim. This is because winter doesn't start until late January. In addition, the temperature is rather hot when compared to other states.
Prone to Natural Disasters: Due to its climate and geographical position, the state is often visited by hurricanes and other severe natural hazards such as floods, heatwaves, etc.
Poor Health Care: The state has trouble providing quality health care services to its people particularly in the rural areas.
Rampant Critters: Due to its various swamps, forest, and bayous, there are always critters that come around in people's yards and homes. Some of these are snakes, rats, possums, etc.
Limited Job Opportunities: The state's economy has not been doing so well recently, this is the reason why there are only a few job opportunities offered to its citizens. As a result, its poverty rate has increased.
Low-Quality Education: According to US News, Louisiana ranked 49th in its educational ranking among other states. This is based on assessment exams done to its students wherein some scored lowest in the country.
Fun Fact
Louisiana has many interesting facts that only a few may know about. Here are some:
The New Orleans Superdome, one of the largest enclosed arenas in the world, is so big that rainstorms can allegedly from inside it.
Though it originated in Southern Europe, the famous Mardi Gras festival is celebrated in New Orleans, Louisiana.
Many famous celebrities such as Reese Witherspoon, Ellen DeGeneres, and Harry Connick Jr. were born in this state.
Rayne, Louisiana is famously known as The Frog Capital of the World.
The state was named "La Louisianne" by French explorer Robert Cavalier Sieur de La Salle to honor King Louis XIV.
The Louisiana State Capitol is the largest Capitol Building in the United States. It measures 450 feet tall with 34 floors.
The state is home to 2 million alligators which making it have the largest alligator population in the United States.
Funny State Laws
It is prohibited to snore unless all bedroom windows are closed and locked.
Gargling in public is illegal.
Testing a bed before buying it is not allowed in the state.
It is illegal to have fake wrestling matches
Eating more than three sandwiches at a wake is prohibited.
Urinating in the water supply and an infraction is illegal and could land you 20 years in prison.
Goatees are illegal in the state unless you pay a special license fee to have it.
Weather and Climate
Louisiana's climate is affected by its geographical location as it is located on the gulf coast of Mexico. This is the reason why it is affected by diverse air masses along with the warm moist air over the Gulf of Mexico and dry continental air masses. The state has a humid subtropical climate which is characterized by hot summers, short and mild winters, and abundant precipitation throughout the year. It is also prone to tropical storms wherein hurricane season can last up to 6 months. During summer, the average temperature can go up to 90°F (32.2°C) while night stay below 70°F (21.1°C). Winters are mild with temperatures of 66°F (18.9°C) in the south and below 59°F (15°C) in the north while nights have below-freezing temperatures of 37°F (2.8°C) in the north and 46°F (7.8°C) near the Gulf.
Nature
The state has breathtaking natural attractions to boast about which are perfect for those who are seeking a natural retreat alone or with their family. This is because of its location and climate making it abundant natural vegetation. It has three major divisions consisting of forest, prairies, and marshlands. Each is filled with amazing plant life such as live oaks, Spanish moss draping, magnolia flowers and many more. Some of its top places to see are:
Driskill Mountain
Atchafalaya River Basin
Barataria Preserve
Avery Island
Honey Island Swamp
Kisatchie National Forest
Natural Disasters
Louisiana is not a stranger to natural disasters such as floods, hurricanes, and tornadoes. Due to its climate and location, it is frequently affected by these various natural hazards which all have devastating results to the state. This is why Louisiana's Homeland Security and Emergency Preparedness is very active in keeping the public safe and aware of what to do during these circumstances. Below are some of its natural hazards:
Floods: This is the most common threat not only to Louisiana but in almost all parts of the world. Floods often occur because of prolonged rainfalls, heavy rain showers, and overflowing of rivers or streams of surrounding areas. It is always best to evacuate and get to high ground when extreme flooding occurs.
Hurricanes (Tropical Cyclones): These are very typical in the state especially during the months of June to November. Hurricanes are very devastating and can result in loss of homes or even death.
Thunderstorms: The state's warm, moist air from the Gulf of Mexico and the Atlantic Ocean is the reason why there is frequent thunderstorms development. This can also result in the formation of hail and damaging winds in which it can cause damages to property and other structures.
Tornadoes: These are one of the most damaging natural hazards as they can happen and anywhere. It is characterized by a rapid and violent rotating column of air that extends from the cumulonimbus cloud to the ground. It has intense winds that are over 200mph.
Moving Prices from Major Cities
When moving from a major city to a state such as Louisiana, it is always best to know or have an idea of how much it would cost. This helps you budget and plan your savings for your relocation. Here are some estimated moving costs of relocation to Louisiana:
Dallas, TX to Louisiana$1,795
Los Angeles, CA to Louisiana= $2,394
New York, NY to Louisiana= $2,316
Phoenix, AZ to Louisiana= $1,799
Chicago, IL to Louisiana= $1,645
Philadelphia, PA to Louisiana= $2, 950
Housing / Real Estate
The state of Louisiana has a homestead exemption which means less money is spent taxes on homes. Also, other reasons such as job issues and flooding made housing prices low. With lower than average housing prices, it was ranked 20th in affordability by U.S. News. The state's median home value costs around $141,397 while the rent price is only around $1,200.
Price of Living
The cost of living in Louisiana is lower when compared to other states. With grocery, housing, and health services cost low, the state is very affordable to live in. According to the Economic Policy Institute's Family Budget Calculator, here are some estimated cost of living for a family with 2 adult and 2 children in Louisiana.:
Baton Rouge, Metro area

HOUSING: $906
FOOD: $760
CHILD CARE: $805
Transportation : $1,180
HEALTH CARE: $1,207
OTHER NECESSITIES: $672
TAXES: $777

Monthly Total: $6,307
Annual Total: $75,680

Lafayette, Metro Area

HOUSING: $865
FOOD: $792
CHILD CARE: $775
Transportation : $1,176
HEALTH CARE: $1,136
OTHER NECESSITIES: $668
TAXES: $745

Monthly Total: $6,157
Annual Total: $73,882

New Orleans, Metro area

HOUSING: $996
FOOD: $806
CHILD CARE: $840
Transportation: $1,101
HEALTH CARE: $1,093
OTHER NECESSITIES: $727
TAXES: $787

Monthly Total : $6,351
Annual Total: $76,213

Alexandria, Metro area

HOUSING: $750
FOOD: $669
CHILD CARE: $736
Transportation: $1,123
HEALTH CARE: $1,194
OTHER NECESSITIES: $572
TAXES: $637

Monthly Total $5,682
Annual Total $68,181
Demographics
The state is full of diversity as many different people have migrated and stayed in it. The median age of its citizens is 36.2 years of age composing 51.1% females and 48.9%, males. Louisiana has gone important changes in its demographics in the 20th century. Here is its latest racial composition according to ACS:
White: 62.39%
Black or African American: 32.18%
Two or more races: 1.88%
Asian: 1.74%
Other race: 1.21%
Native American: 0.58%
Native Hawaiian or Pacific Islander: 0.03%
Education
Though education is not its best asset, Louisiana has many educational institutions that it boasts of such as:
Healthcare and Medical Institutions
Louisiana's health care is one of the worst in the nation. According to U.S News, it ranked 45th in overall health care. Despite this, the state still tries to develop and enhance its health care system. The Louisiana Department of Health is the one responsible for offering health care services development to health facilities, organizations, and other health providers across the state.
Ochsner Medical Center
Willis-Knighton Medical Center
Our Lady of the Lake Regional Medical Center
Lafayette General Medical Center
Abbeville General Hospital
Tourism / Attractions
The state is very proud of its countless attractions. Because of its natural wonder, the state has become a haven for tourists all over the world. From natural parks to museums, each has its own interesting experience to offer. It also has its own fun activities that can be done or with family. Tourists can go enjoy fishing, hiking, camping, and many more while surrounded by breathtaking views and interesting wildlife. Here are some of its top attractions:
Jean Lafitte National Historical Park and Preserve
Honey Island Swamp Tour
Louisiana's Old State Capitol
R. W. Norton Art Gallery
Lake Pontchartrain Causeway Bridge
Top Cities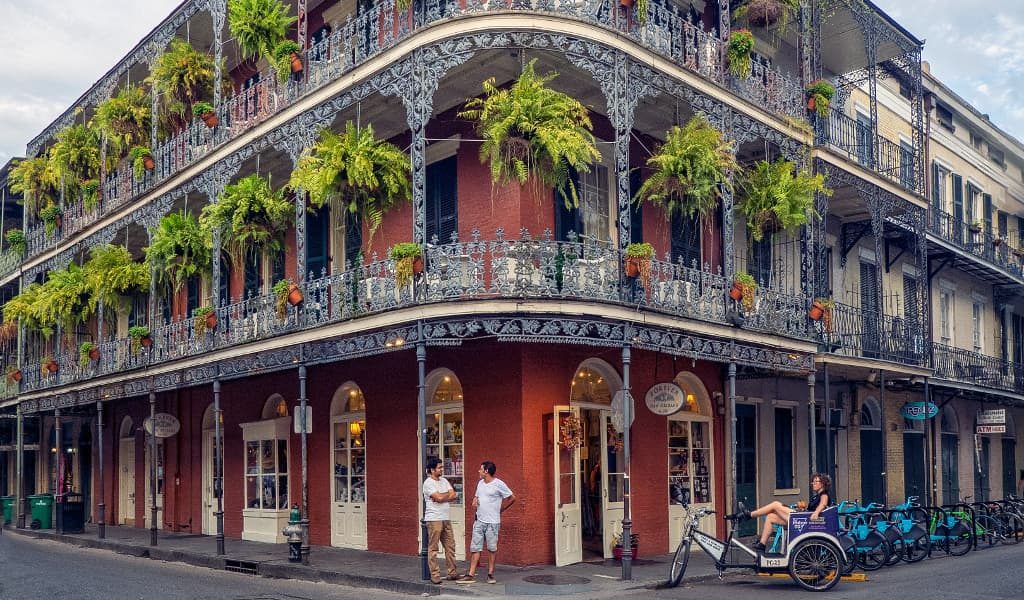 The heart and soul of Louisiana lie in its beautiful cities which are full of life, wonderful people, amazing attractions and fun festivities. Some of its top cities include:
New Orleans

New Orleans, also known as Big Easy, is famous for its exciting nightlife, vibrant and fun music, and delicious cuisines. It is also where the famous Mardi Gras Festival is held and celebrated wherein many people from all parts of the world flock together to celebrate.

Breaux Bridge

The small city is located in the heart of Cajun Country. It is known as the Crawfish Capital of the World and hosts the Breaux Bridge Crawfish Festival yearly. The city was founded by Acadian settlers who traveled from Canada and made home to the state of Louisiana.

Natchitoches

The city of Natchitoches is the oldest community in Louisiana. It was established in 1794 by French colonists and named the city after the Natchitoches Native American tribe.

Lafayette

The city is known for being the cultural center of Louisiana's heritage. The city is home to many museums such as Alexandre Mouton House, The Paul and Lulu Hilliard University Art Museum, LARC's Acadian Village and many more.

Baton Rouge

The capital city of the state, Baton Rouge is full of exciting events and amazing attractions. These include Magnolia Mound Plantation, and LSU Rural Life Museum.
Job Market
Louisiana's job market is struggling due to its lack of job opportunities for its citizens. Currently, it is ranked 48 in the unemployment rate according to U.S. News. Though saying this, the state continues to find ways to develop its market. Some of its Top Hiring Companies include:
Our Lady of Lourdes Regional Medical Center
Vie Sauvage LLC
St. Francis Primary West
Paragon Casino
Isle of Capri Casino and Hotel
Economy
The state's economy depends on its agriculture with cotton as its primary crop in the north and sugar cane in the south. Its economy is experiencing some struggles due to its lack of job opportunities, poverty, and low health care services. Still, the state has many top industries in its states which are:
Advanced Manufacturing
Aerospace
Agribusiness
Automotive
Energy
Things to do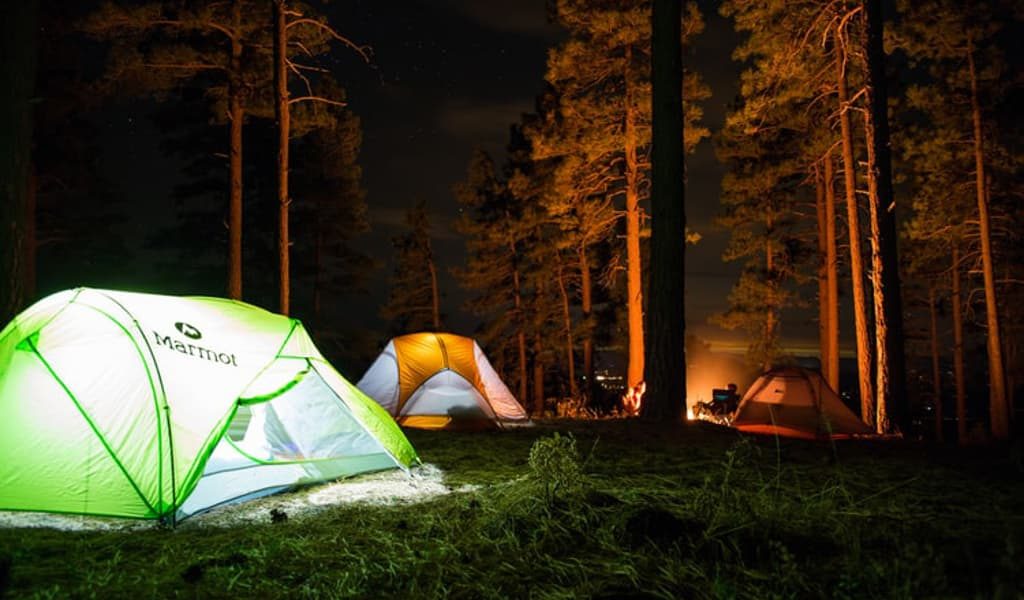 Louisiana is a state that is full of life due to its various recreational activities in each of its attractions. Here are some top attractions:
Mardi Gras

Held during February in New Orleans, the Mardi Gras is the biggest annual event in the state. The event is filled with colorful float parades, balls, and street celebrations. People from all parts of the world would come and celebrate the famous event.

Honey Island Swamp

The breathtaking sight of the Honey Island Swamp is the most pristine swamp in the U.S. It is located in St. Tammany Parish wherein day tours are available to be able to enjoy the beauty of the swamp.

Lake D'Arbonne State Park

The park is composed of 655 acres of rolling hills, hiking trails, forest and a huge lake. Tourists can go fishing, hiking, swimming and many more.

Vermilionville

Located in Lafayette, Louisiana, the beautiful Vermilionville features the heritage and traditions of the Acadian settlers during the 18th-19th century. View and discover many artifacts with fascinating stories in this amazing living history museum.

Rosedown Plantation and Gardens

Known as one of the most well preserved domestic Southern plantations, the breathtaking plantation presents a look of the lifestyles of owners and slaves during the mid-19th century. The site features beautiful flowers and tranquil gardens.

Fontainebleau State Park

The state park features the ruins of an old sugar mill and historic old grove. Tourists can enjoy a scenic view while kayaking, hiking, sailing, and camping on this site.

Bogue Chitto State Park

The Bogue Chitto State Park boasts an unforgettable outdoor experience to its tourists. It has one of the most scenic rivers in the state and has various activities to offer such as swimming, hiking, tubing and many more.

Kisatchie National Forest

The Kisatchie National Forest is the only national forest in the state. It features flatwood vegetation and rare longleaf pine forest. Tourists can enjoy and explore amazing animal species and rare plants during their tour.
Public Transport
| | |
| --- | --- |
| Transportation | Fares |
| Capital Area Transit System (CATS) | Adults: $1.75 Youth 5-18: $.35 Senior Citizens (age 62 and older): $.35 |
| SporTran | Adults: $1.25 Child (Under 37″): FREE Discount: $0.60 |
| Regional TA | Adults: $1.25 Child Age 2 below: Free Senior Citizen: $0.40 |
| Jefferson Transit | Base fare – $1.50 |
| Amtrak | Depends on location and date |
| Greyhound | $20 |
| Baton Rouge Metropolitan Airport | Depends on location |
| Shreveport Regional Airport | Depends on location |
Crime and Safety
Louisiana's crime rate has been decreasing in the past years and has shown a downward trend according to city rating. The Louisiana Commission on Law Enforcement and Administration of Criminal Justice has many programs to help its citizens keep safe from any crimes in the state. Some of these programs are the Family Justice Center, Innocence Compensation Program, Bulletproof vest and many more. With violent crimes and property crime decreasing, it is expected to be lower in the incoming year. According to Background Check, some of the safest places to live in Louisiana are:
Gretna
Minden
Mandeville
Covington
Youngsville
Acquire a new driver's License
Acquiring a new driver's license when moving to Louisiana is essential as the old one would be deemed useless in the state. Here are some steps on how to acquire a new one:
Completing a driver's education course is the first essential thing to do when getting your new one.
Visit the nearest local Office of Motor Vehicles in your location and apply in person.
Bring the required documents such as:
Certificate of Driver Education Completion or official transcript from a school in Louisiana for a driver's education course.
A certified birth certificate or Louisiana identification card.
Proof of residency
Social Security Verification
Certificate of Required Attendance from your school
If under the age of 18, a parent or guardian must be bought to sign the license application
Pass vision and knowledge test
Pay the necessary fees
Claim the permit
Road Safety, Highways, and Routes
Louisiana has many institutions and agencies to help keep their road safe for its citizens. Louisiana Highway Safety Commission and Louisiana Department of Transportation and Development work together to provide this to their citizens.
Here are some of its Highways and Routes:
Louisiana Highway 1
Louisiana Highway 173
Louisiana Highway 523
Louisiana Highway 3132
Interstate 410
Interstate 110
Museums
In the end, is moving to Louisiana worth it?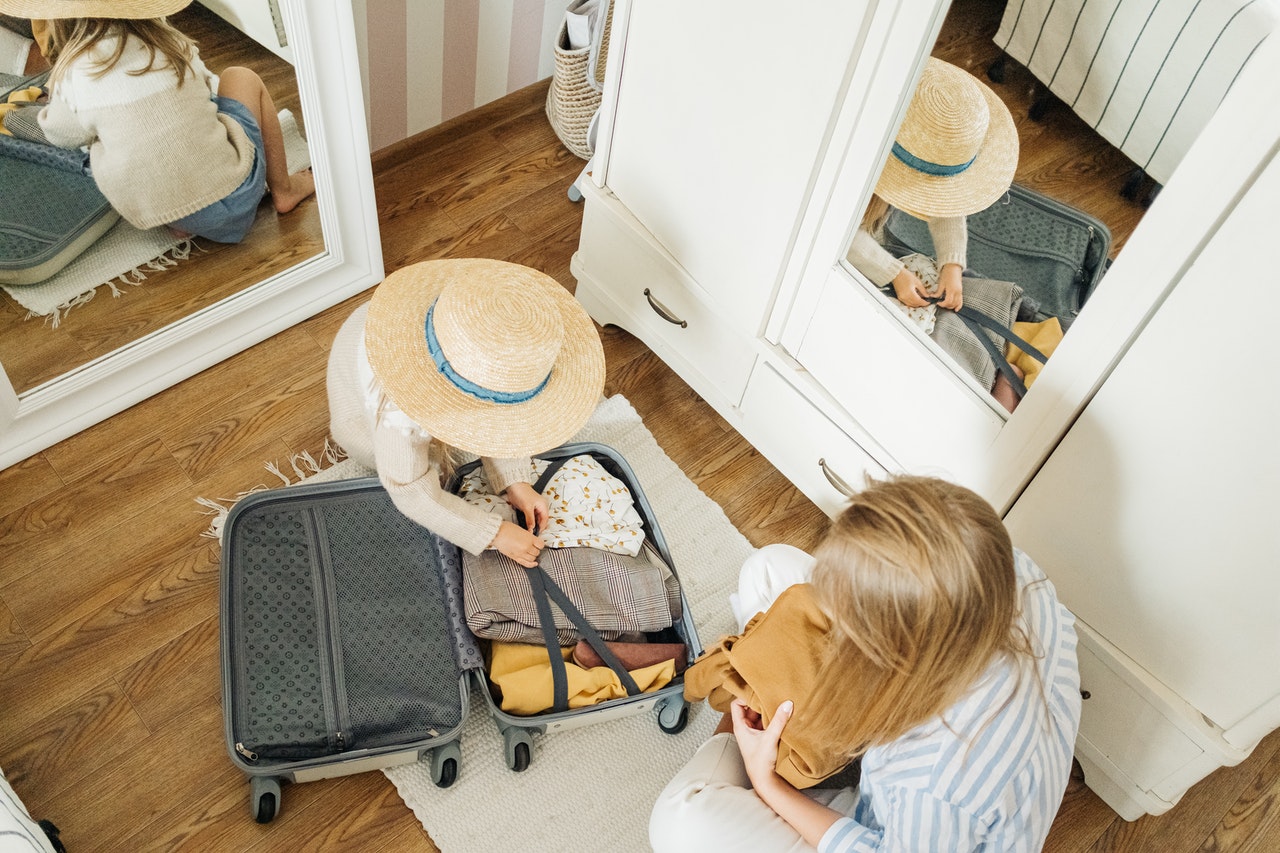 Like any other state, Louisiana has many disadvantages such as lack of job opportunities, poor health services and lack of quality education. In addition to this, the state is prone to natural hazards which may be dangerous when unprepared. But through all this, the state holds many promises for people who decide to move and live in it. Its low cost of living, peaceful surrounding, breathtaking natural attractions, and festivals outweighs its disadvantages. For its natural hazards, there are many ways to avoid and prepare these circumstances. The state is full of wonderful history and relaxing resources which will make your stay unforgettable. This is why moving to the wonderful state is indeed worth it.
Check out our downloadable moving checklist to make your relocation as easy as possible!
Bottom Line
Moving to a new state requires much-needed planning and the help of moving companies as they are the one's experts in relocation for your things to Louisiana. There are different movers and packers for each item such as piano movers, hot tub movers, art movers, pool table movers, long-distance movers and office movers. All of these moving professionals would not only make relocating easy but also keep your items safe from any breakages and destruction during the move.