Date: 02/01/2020
Reading time: 11 minutes
Share on
The state of Mississippi is located in the southern region of the U.S. which borders the Mississippi River to its west, the Gulf of Mexico to its south, and the state of Alabama to its east. It is known as the Magnolia State due to its fertile land that is abundant of magnolia flowers and trees. The state was named after its famous river, The Mississippi River, which is translated from the Chippewa words "mici zibi" meaning "great river". It became a territory in 1798 and was the 20th state to join the Union. Mississippi is the 32nd largest state in the U.S and has a population of about 2.987 million (2018). Its capital city is Jackson which is the state's largest city and is known as the Crossroads of the South.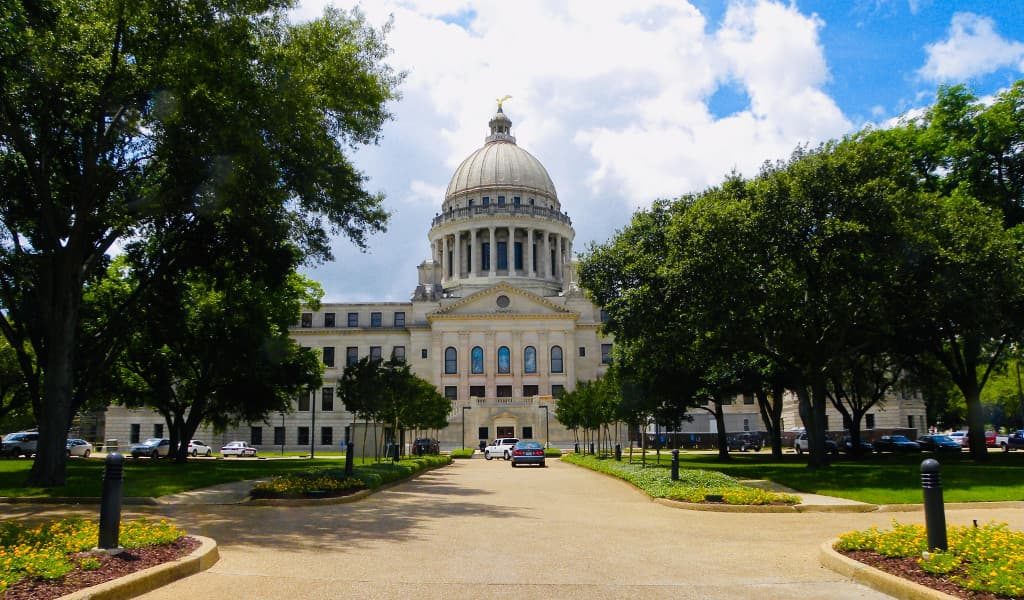 Contents:
The Pros and Cons
Mississippi has many beautiful things to offer but like any other state, it also has some things that it's not very proud of. Here are some of its good side and bad side:
The Good Side
Low cost of living: The state is rank #1 of the cheapest states in America to live in according to CNBC in 2018. The average home prices in this state cost only around $214,314 while renting a two-bedroom apartment would cost only around $778 per month which is lower when compared to other states. Also, groceries such as milk, food and other necessities (e.g. water and electricity) have low prices.
Fertile lands: Mississippi is known for its vast and fertile lands that are why farming is a good business in this state. Plants, trees, and crops are extremely abundant making it not only rich agriculturally but also adds to its nature's beauty.
Calm lifestyle: If you want a change from the busy and fast-paced lifestyle, then Mississippi is the perfect place to have those calm and peaceful surroundings. The streets are not that full of vehicles, have a quiet suburban area, and the suburb is in close proximity to downtown and inner-city areas.
Strong traditions:The state has many traditions which they are very proud of. The older citizens follow and stick by it as they pass it down to the younger generations.
Breathtaking views and sceneries of nature:Mississippi has diverse terrains which provide an exceptional view of its nature. It has forest, parks, prairies and many more. A great escape for those who want to relax and enjoy the beauty of nature.
Variety of cuisines and delicacies: The state offers various cuisines that will satisfy anyone's food cravings. From southern comfort foods to local cuisines, the choices are plenty.
Plenty of outdoor activities: Along with its stunning wildlife and nature, the state also has many outdoor activities to offer such as fishing, camping, hiking, canoeing and many more which could be enjoyed individually or along with the family.
The Bad Side
Bad health care: Mississippi's health care is one of its disadvantages. The lack of access, quality and affordability are the reason's why the state has a poor health care system.
Lack of quality education: According to U.S News, it is ranked 46th out of the 50 states in education. Tests in reading and math were amongst the categories that had the worst scores.
Poor economy: Mississippi is in the list of the top ten poorest states in the U.S. due to its high poverty rate. With a lack of proper support, most people suffer from hunger, lack of jobs and homes.
Rampant crime: Crime is rampant in this state due to its high gun violence. It is ranked second in gun-related deaths in the country with 7.4 homicides per 100,000 residents.
Hot climate: The state experiences extremely hot summers and mild winters. Summers are very uncomfortable as not only is it sweltering hot but mosquitos are abundant in that season.
No diversity: If you're looking for diversity, Mississippi is not your best bet. The state has little to no diversity as most people living in it have only one cultural and ethnical background. Though there are few coming from non-natives and exchange students, its legroom for diversity is little and stiff.
Few jobs: Jobs are hard to find due to the economic rate of the state. Most people here are jobless which adds to the competition in finding work.
Fun Facts
Mississippi has many interesting and fun fact that you might not know. Here are a few:
Mississippi is the home of Blues music. The city of Delta, Mississippi was where it was born and heard. Iconic Blues musician such as B.B. King, Howlin' Wolf, John Lee Hooker, and many more also came from this state.
In 1898, Barq's Root Beer was invented by Edward Adolf Barq, Sr. in Biloxi, Mississippi.
The Old Spanish Fort Museum in Pascagoula, Mississippi is the home of the world's largest shrimp wherein it is in a display for people to view.
In 1964, Dr. James D. Hardy performed the first heart transplant surgery in the world at the Mississippi Medical Center.
The states boast the world's only cactus plantation that is located in Edwards, Mississippi.
Jim Henson, the creator, and voice for Kermit The Frog was born in Greenville, Mississippi.
The Cotton Capital of the World is located in Greenwood, Mississippi.
Funny State Laws
Saying profanity in a public place is illegal.
Shaving in the center of Main Street in Tylertown Mississippi is prohibited.
The state prohibits couples that are not married to live together in one roof.
Selling cat meat is illegal in Mississippi.
It is illegal to let your dog without wearing a diaper in the streets.
Weather and Climate
The climate in the state of Mississippi is humid, warm, and gentle. The state experiences long, hot summers, short, mild winters and fair, abundant rainfall throughout the year. The average temperature during summer goes about 80 ° F (27 ° C) while winter temperature is about 48 ° F (9 ° C). Located in a subtropical climate region, Mississippi's climate rarely brings average conditions. High humidity is often one of the discomforts of people in this state as well as extreme heat during the summertime. During winter, the absence of extremely cold temperatures as well as cold spells is felt as the ground rarely freezes during the season.
Nature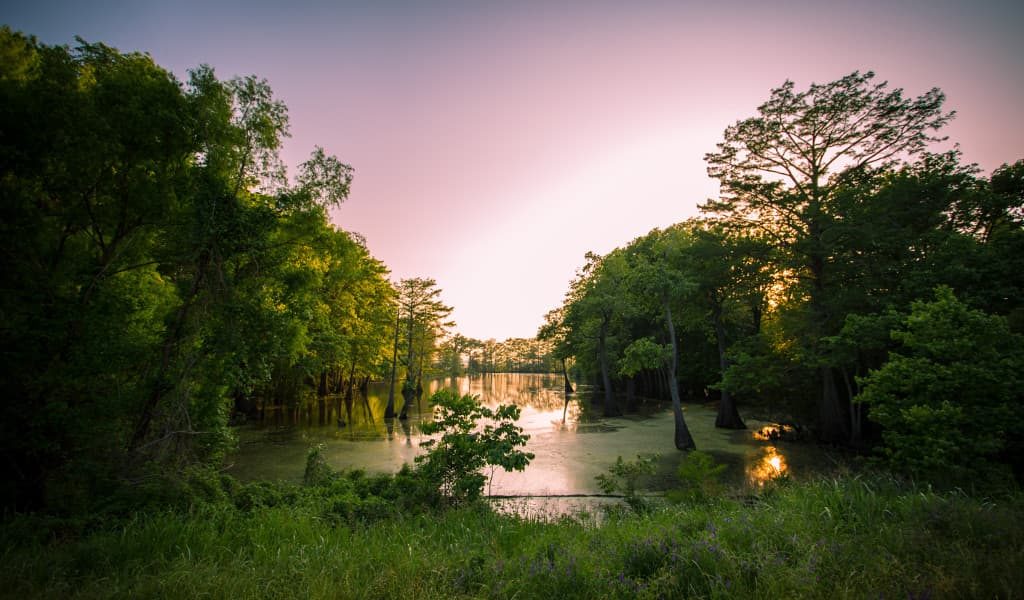 Mississippi is known for its beautiful magnolia trees and flowers which is why it is famous being called the Magnolia State. The state's fertile land allows beautiful and breathtaking plants, flowers and trees to develop and grow abundantly everywhere. Its stunning nature is one of the reasons why most people love to travel and relax in Mississippi. People can enjoy camping, canoeing, hiking, cycling while in the presence of the state's greenery. Here are some top place to see:
Red Bluff
Mynelle Gardens
Clark Creek Natural Area
Greenville Cypress Preserve
Flowood Nature Park
Natural Disasters
The state is no stranger to natural disasters due to its climate. In fact, according to MEMA( Mississippi Emergency Management Agency), ten of its counties were declared as natural disaster areas by the President. The agency also has various facts about these disasters to inform its citizens. This is also the reason why the Mississippi Insurance Department has many insights and prevention tips when encountering natural disasters in the state. Below are a few of its natural disasters:
Floods
One of the most common natural disasters, floods can be very devasting to people. The state of Mississippi is ranked 8th in the nation for or the number of repetitive loss-structures due to flood. It also has over 5 million acres that are classifieds as floodplains.
Earthquakes
The most unpredictable and dangerous natural disasters are earthquakes. Though the state experiences only small occurrences, The Mississippi Emergency Management Agency has programs that focus on earthquake hazard prevention.
Hurricanes
It is considered as one of the most damaging and life-changing disasters that could happen. Mississippi was struck by Hurricane Katrina which took the lives of 231 citizens, destroyed thousands of homes and causing billions of dollars in damages. Since then, the state has raised its level in hurricane preparedness to avoid many losses to its state.
Moving Prices from Major Cities
When moving to big cities, it is essential to plan and manage your budget in order to save you unnecessary expenses. Knowing the cost of moving prices of cities is one way of preparing your pocket when the big day finally comes. Here are a few examples of estimated moving prices from big cities:
Los Angeles, CA to Mississippi= $3,206
New York, NY to Mississippi= $3,373
Phoenix, AZ to Mississippi=$ 2,275
Houston, TX to Mississippi=$1,891
Oklahoma, OK to Mississippi=$1,522
Memphis, TN to Mississippi=$2,255
Housing / Real Estate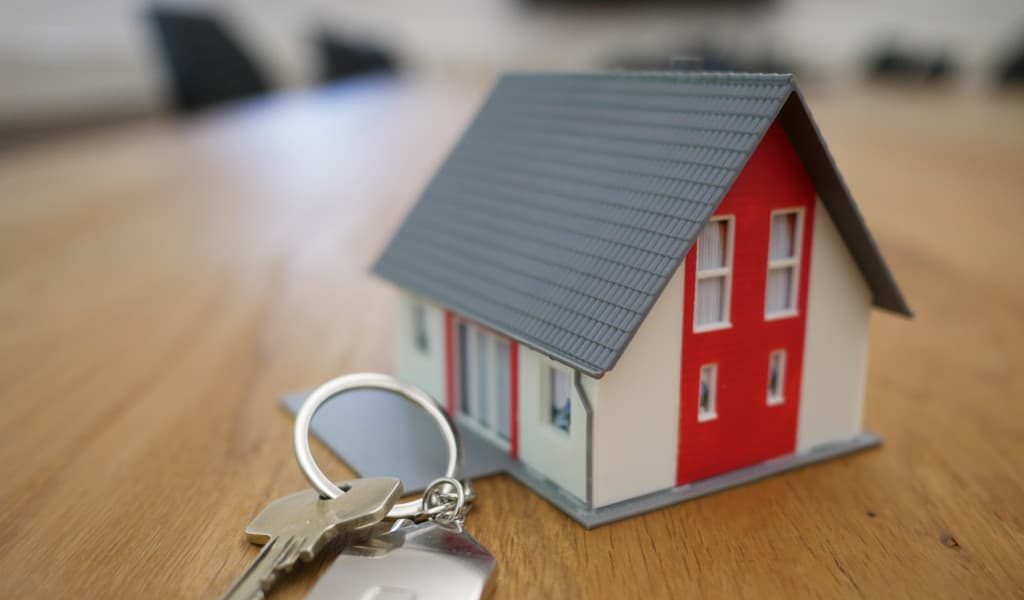 The state has very affordable housing and real estate rate. According to U.S news, Mississippi has the lowest cost in housing amongst other states. The median home cost in Mississippi is about $128,00 while the average rent is $1053. This is are low compared to the rising prices of home prices across other states. There are many reasons why housing prices in Mississippi are affordable like low cost of living, decrease in population, and many more.
Price of Living
Mississippi is one of the cheapest states to live in due to the low cost of living. This is an advantage especially when you have just moved in from other states as most prices of goods and houses are more affordable compared to others. According to world population review, Its cost of living index is 86.1 which is low when compared to the national index rate of 100. Using EPI's Family Budget Calculator. here are some examples of average monthly and the annual cost of a family with 4 members (2 adults and 2 children) in 4 cities of Mississippi:
Jackson, Metro Area:

HOUSING: $880
FOOD: $801
CHILD CARE: $680
Transportation : $1,173
HEALTH CARE: $1,134
OTHER NECESSITIES: $678
TAXES: $756

Monthly Total: $6,101
Annual Total: $73,209

Benton County, Metro Area

HOUSING: $661
FOOD: $744
CHILD CARE: $604
Transportation : $1,215
HEALTH CARE: $1,092
OTHER NECESSITIES: $567
TAXES: $615

Monthly Total $5,496
Annual Total $65,951

Gulfport/Biloxi, Metro area

HOUSING: $771
FOOD: $768
CHILD CARE: $650
Transportation: $1,077
HEALTH CARE: $1,161
OTHER NECESSITIES: $621
TAXES: $665

Monthly Total: $5,713
Annual Total: $68,552

Hattiesburg, Metro Area

HOUSING: $790
FOOD: $758
CHILD CARE: $636
Transportation: $1,105
HEALTH CARE: $1,160
OTHER NECESSITIES: $625
TAXES: $674

Monthly Total: $5,748
Annual Total: $68,973
Demographics
The state of Mississippi has a population of about 2.9 million. Its meridian age 36.7 years of age wherein the state's gender ratio is 51.5% female and 48.5% male. The ACS most recent survey resulted in Mississippi's demographics is:
Ethnical Composition
White: 58.79%
Black or African American: 37.59%
Two or more races: 1.27%
Asian: 0.97%
Other race: 0.92%
Native American: 0.44%
Native Hawaiian or Pacific Islander: 0.02%
Education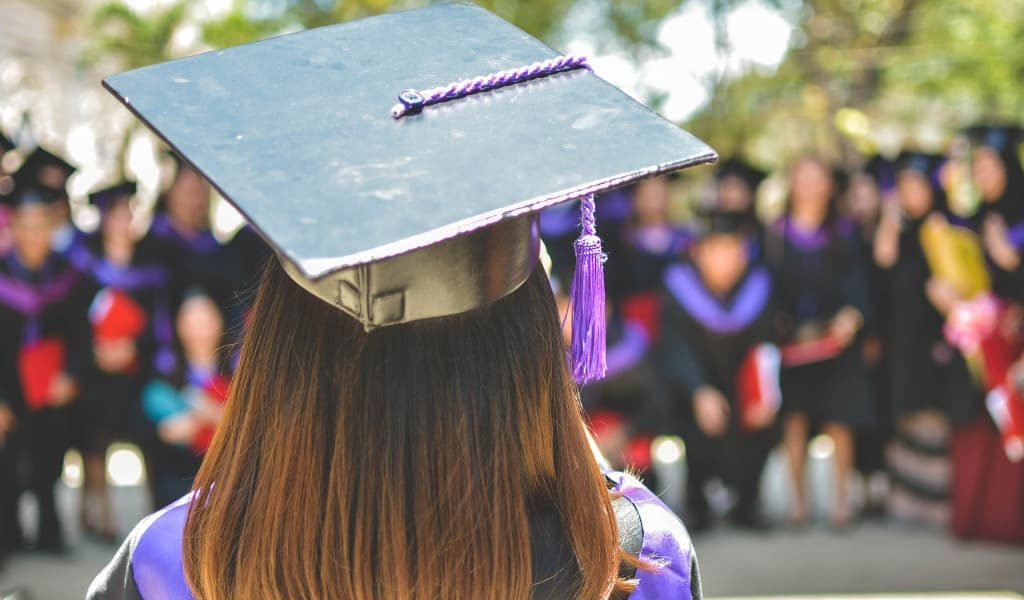 Mississippi has about 50 colleges, universities, and technical colleges. Some of its top educational institutions are:
College and Universities:
High school:
Healthcare and Medical Institutions
The state's health care may not be its best asset but it does have various agencies and health programs that continue in helping it develop and grow stronger. Its health care system is supported by the Mississippi State Department of Health, the agency aids in health protection, health promotion, and health planning for its citizens. It also has various systems of care such as Trauma System, STEMI System, and Stroke System.
Top Medical Institutions
Tourism / Attractions
Mississippi is home to many tourist attractions. It has plenty of breathtaking spots that will surely make any visit unforgettable. From parks to museums, the states have countless attractions to choose from. Not only will these spots take your breath away but it also holds amazing stories that will make it worth your visit. Some of its top tourist attractions are:
Top Cities
The Magnolia State has many beautiful and big cities in its area. All of which has many things to offer for its citizens and guest. Here are some of its top cities:
Jackson

The city of Jackson is the state's capital. It is the largest city in the state wherein it owns over 3,000 acres of land. The city was named in the honor of General Andrew Jackson who fought the Battle of New Orleans during the War of 1812 and later became and served as U.S. president.

Gulfport

It is the second-largest city of Mississippi and has a population of about 71, 318. The city is home to the US Navy Atlantic Fleet Seabees. The city has many recreational activities such as playing golf, kayaking, fishing, boating and many more.

Hattiesburg

Hattiesburg is one of the most progressive areas in Mississippi and is a certified retirement community. It has developed into a pro-business culture making its economy grow further. The city also offers various outdoor activities such as hiking, cycling, hunting, etc.

Biloxi

Known for its casinos, the city of Biloxi is located on the Gulf of Mexico. It has been a tourist favorite due to its beautiful and sandy beaches that have calm waters. Citizens and tourists can enjoy jet skiing, deep-sea fishing, and diving.

Tupelo

The city of Tupelo is Mississippi's seventh-largest city. It is known for being the birthplace of Elvis Presley, the King of Rock and Roll. Numerous statues can be seen to commemorate the legendary king of rock along with his childhood home which is now a museum to pay tribute to his contribution to music.
Job Market
Mississippi's job market has been struggling since the recession in 2008, its unemployment rate today is 5.5%. Though saying this, the state is slowly recovering and has increased its demand for jobs. According to MDES (Mississippi Department of Employment Security), there is a high demand in occupations and local workforce in a span of 10 year period.
Top Hiring Companies:
University of Mississippi Medical Center
Nissan North America Inc.
Beau Rivage Resort & Casino
Mississippi State University
North Mississippi Medical Center
Economy
The state's economy may not be doing so well as it is ranked 48th amongst other states. So far, it continues to find ways to grow and help its citizens from the problems it's currently facing which are poverty.
Top Industries:
Health Care
Education
Production and Manufacturing Industry
Management Industry
Architecture and Engineering Industry
Things to do
There are countless things to do and visit in the state of Mississippi. Here are some of its top attractions:
Windsor Ruins

Located in Claiborne County, this eerie but beautiful spot was a 4-story mansion owned by Smith Coffee Daniell, II. In 1890, it was caught on fire leaving only 23 columns, the grand staircase, and other wrought-iron adornments. Today, it is available for the public to view and explore.

U.S.S. Cairo Museum

U.S.S. Cairo is a gunboat that dates back to the Civil War era. It once was used by the Union in an attempt to regain control of the lower Mississippi River. Currently, it has become a museum in which it holds all kinds of artifacts that were recovered when it was sunk.

Elvis Presley Birthplace

Tupelo, Mississippi is the birthplace of the legendary king, Elvis Presley. The house where he spent his childhood is also located here. The little white house today has become a historic site that is open for the public to view.

Lynn Meadows Discovery Center

The Lynn Meadows Discovery Center is a perfect place for kids as they feature indoor and outdoor exhibits for their age. There are various educational exhibits inside those aids children in learning math, science, anatomy and many more. Some of its popular exhibits are Super Colossal Climbing Structure, the Art Knows Anything Goes art center, the Bear Camp Bayou, and Little Pet Vet.

Rowan Oak

Rowan Oak is the home of the famous William Faulkner for more than 40 years. This beautiful historical spot helped him be inspired and write many of his masterpieces. Currently, it is open daily to the public for viewing.

Hattiesburg Zoo

Perfect for the whole family, the zoo is home to an Exploratorium, Asbury Discovery Center, that allows guests to take a close look at its animal inhabitants. It also features various exhibits and whimsical furniture that the children will surely love. Lastly, it has a high-rope adventure course which is very popular with a kid of any age.

Mynelle Gardens Arboretum & Botanical Center

The Mynelle Gardens & Botanical Center is a nature lovers haven as it features an impressive collection of breathtaking gardens. It is complete with peaceful streams, meandering paths and picturesque ponds. This tourist spot also holds events such as weddings and birthday parties.

Tupelo Automobile Museum

Perfect for car lovers, the museum boasts a collection of rare antique vehicles. It is home to over 100 classic and collectible automobiles. Some of its famous collections is a Lincoln owned by Elvis Presley, 1886 Mercedes Benz and a never been driven 1994 Dodge Viper.
Public Transport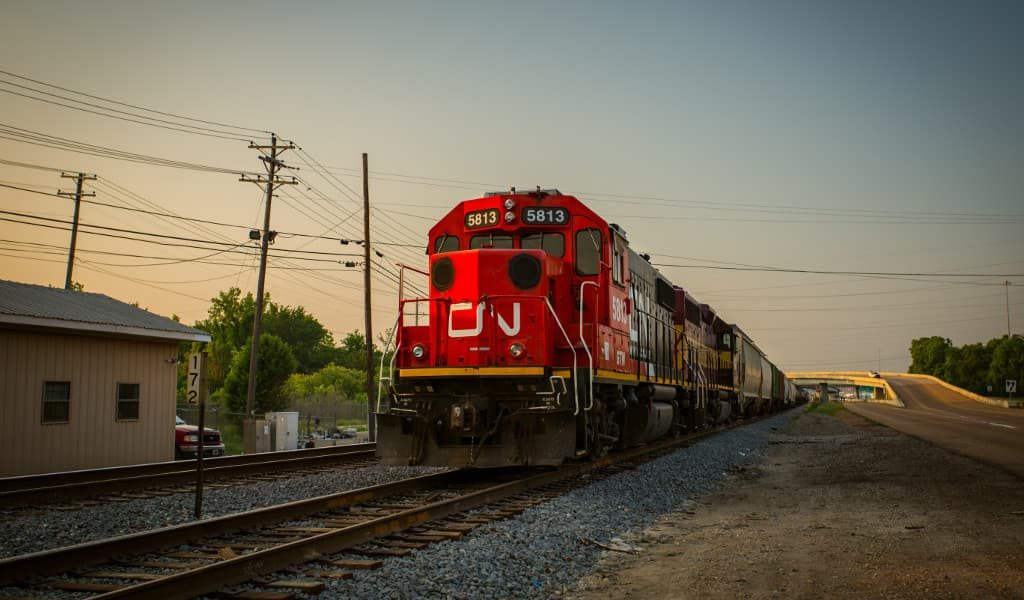 | | |
| --- | --- |
| Transport | Prices |
| Greyhound Bus Station | Ranges $39-$114 |
| Amtrak | Depends on Location |
| Coast Transit Autority | Adult:$1.50 Senior: .75 Child: Free |
| Taxis | Starting at $3.50 |
| Gulfport-Biloxi International Airport | Depends on Location |
| Hawkins Field Airport | Depends on Location |
Crime and Safety
The state of Mississippi crime rate has been facing a downtrend according to City Rating. Violent crimes and property crimes have been decreasing for the past years. The state's violent crime rate was only 29.36% while property crime was only around 12.5% which is low when compared to the national average rate. The state's government has various divisions such as the Crime Victim Compensation Division, Department of Public Safety, and Police Department which helps and protects it, citizens, during a crime. This is also the reason why the state has now a lower crime rate.
Acquire a new driver's License
It is essential to acquire a new driver's license when moving to a new state especially because the old one is not valid in your current area. To prevent any problems in the future, here are some tips in securing a new driver's license in Mississippi:
Complete the application form for the driver's license.
Collect the necessary requirements such as:

Social Security card (US citizens)
A certified Birth Certificate
Certificate of School Attendance (for below 18 years old)
2 Proofs of Residency.
Valid immigration papers and passport, or Permanent resident card, or I-94 and passport (for non-US citizens)

Apply in person and pay the necessary fee
Pass required examinations (Vision test and Written examination)
Pass the driving skill test
Wait for your driver's license which will be released after a week. (Valid for 4 years)
Road Safety, Highways, and Routes
The Mississippi Office of Highway Safety is the one that helps assist local agencies and private sectors in establishing programs for highway safety in the state. Some of these programs are Impaired Driving, Occupant Protection, Motorcycle Safety, and Pedestrian and Bicycle Safety.
Main Highways and Routes:

Highway 80
The Blues Highway
MS Highway 15
Route 29
MS 5
MS 67
Museums
Mississippi has countless museums in its state. With all having interesting histories and beautiful artifacts. Below are some of its museums:
In the end, is moving to Mississippi worth it?
The wonderful state of Mississippi holds many exciting promises in its land. Moving to a new state may be difficult but for a state like Mississippi, it will be worth it. With its beautiful magnolia trees and calm lifestyle, adjusting won't be so difficult especially when most people in the neighborhood are friendly and nice. The state is also easy on the pocket as it has the lowest cost of living amongst other states. Mississippi is also rich in culture and arts with countless museums in each of its cities. Though education and health care rate is low in the state, there are countless ways to grow and develop on your own. Overall, Mississippi is one of the states that's worth moving into.
Explore our detailed downloadable moving checklist for FREE!
Bottom Line
Like any other state, moving to a new one hold many responsibilities such as planning and researching. Seeking the help of top moving companies or long-distance movers is not a bad idea as they will make the experience easier. They have professional mover and packers that will aid you in packing your things to your new home in Mississippi. There are different movers such as piano movers, hot tub movers, art movers, and pool table movers wherein all are experts in their craft in moving.