Date: 02/03/2020
Reading time: 15 minutes
Share on
The state of Michigan is located in the Midwestern region of the United States which includes the Great Lake. It is the only state that is divided into two large land segments which are the mineral-rich Upper Peninsula and the mitten-shaped Lower Peninsula. Both land segments are connected by the Mackinac Bridge, also known as "the Big Mac". Michigan's name was derived from "Michi Gamma" which is an Ojibwa (Chippewa) word that means "large lake". The state boasts sugar-sand beaches, vibrant forest, dramatic cliffs and dunes, and stunning landscape. Its capital city is Lansing which also features great tourist spots and beautiful small towns. Due to these many reasons, most people like to move to Michigan to experience everything that it has to offer.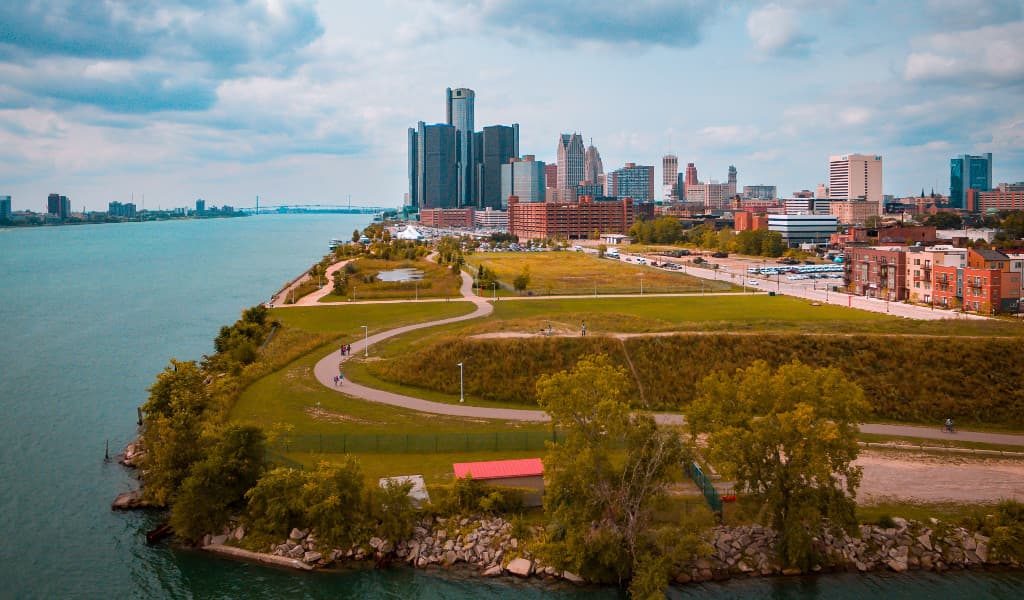 Contents:
Pros and Cons
Michigan, like every area, has its pros and cons. This is why it's important to know what they are in order to have an idea of what to expect when you move to Michigan.
The Good
Strong Economy: Since 2009, the state's economy has made an awesome recovery from recession. With the automotive industry-leading, its unemployment rate has decreased from 14% to 4%. It also had diverse markets which made it very viable for its citizens.
Affordable Housing: The state's median home value is only around $150,000 making it one of the states to have affordable housing. Though most of its houses are built during the 1950s, there are plenty of modern properties available, especially near the coastal areas.
Breathtaking Attractions: Michigan is a beautiful state that is full of wonderful landscapes and attractions. Locals and tourists will surely enjoy its natural wonders and various activities it offers. This is also the main reason why most people chose to move to Michigan.
Low Cost of Living: The state has a low cost of living wherein it is 17% cheaper to live in compared to other states in the US. The monthly average of utility bills such as electricity and water only cost $94.52.
Excellent Quality of Education: The state offers high-quality educational institutions for its citizens. Some of these educational institutions are Central Michigan University, the University of Michigan, and Michigan State.
Various Festivals: Michigan celebrates various festivals in each of its cities which are fun and exciting. Each town holds festivals throughout the year as a form of team building for its citizens and communities.
Many Job Opportunities: The state offers many job opportunities for its citizens. Due to its growing job market, many of its people are able to find jobs easily especially in the automotive industry. This is a great advantage if your planning to start a new job after relocating to Michigan.
The Bad
Snowy Weather: Michigan lacks sunshine wherein cold weather is experienced for at least six months. Winters are cold and snowy most of the time in which some of its lakes freezes creating a beautiful scenery.
Expensive Education: This is due to its high quality of teaching that is offered in most of its institutions. The average cost of tuition for an entire school year costs around $6,585 which is high compared to others.
Heavy Accents: The locals in the state have a very heavy Michigan accent which sounds a little nasally when they speak. Though not a problem, it may be a bit difficult to adjust and understand when you are new to the state.
Structure Issues: The roads and other infrastructure in the state are poor. This is because of the budgeting issue in the state. Roads are sometimes unpassable due to repairs caused by cold weather in the state.
Many Tourists During Summer: Tourists are very good at the economy as they bring in money to the state but this can also be a disadvantage. This means attractions can be very crowded especially during summer which may be difficult for some to enjoy.
Unpredictable Weather: The state has very unpredictable weather wherein you can experience freezing temperatures during summer and warm temperatures during winter.
Left-Hand Turns: The state practices a unique traffic situation that requires people to turn right before making a U-turn in the opposite direction. This may cause confusion especially for people who are new to the driving scheme.
Fun Fact
The state has many interesting and fun facts that many may know about. It is essential to know some of it to become aware of more of its history and background before moving to Michigan. Here are a few:
The state of Michigan has around 65,000 inland lakes and ponds.
It is the only state in the United States to have two peninsulas (the lower peninsula and the upper peninsula).
The Mackinac Bridge in Michigan is one of the world's longest suspension bridges wherein it is 5 miles long and connects the Upper Peninsula to the other states.
The state is home to Michael and James Lanier, the World's Tallest Identical Twins.
Michigan is the headquarters of the three major automobile manufacturing companies in the world. These are Ford Motor Co., General Motors Corp., and Chrysler LLC.
The state has the nation's longest freshwater coastline which runs for 3,288 miles.
Battle Creek, Michigan is one of the leading producers of cereal in the United States and is nicknamed as the "Cereal Bowl of America".
Michigan is the only place in the world to have a floating post office. The JW. Westcott II, a boat, has been operating for 125 years.
The largest crucifix in the world, the Cross in the Woods, is located in the Indian River in Michigan.
Motown Records originated in the state of Michigan.
Funny State Laws
Michigan is not spared with weird and funny laws. Here are some:
It is prohibited to sell cars on Sundays.
It is illegal for a woman to cut her own hair without their husband's permission.
In the city of Detroit, it is illegal to destroy your old radio willfully.
Defacing a milk carton is prohibited and is punishable by a $10 fine.
Every Sunday, men are required to carry a rifle in church.
Using of tomatoes is not allowed in producing clam chowder.
Giving beer to patients in hospitals is illegal.
Frightening a pigeon is prohibited.
In Boston, it is illegal to play a fiddle.
Weather and Climate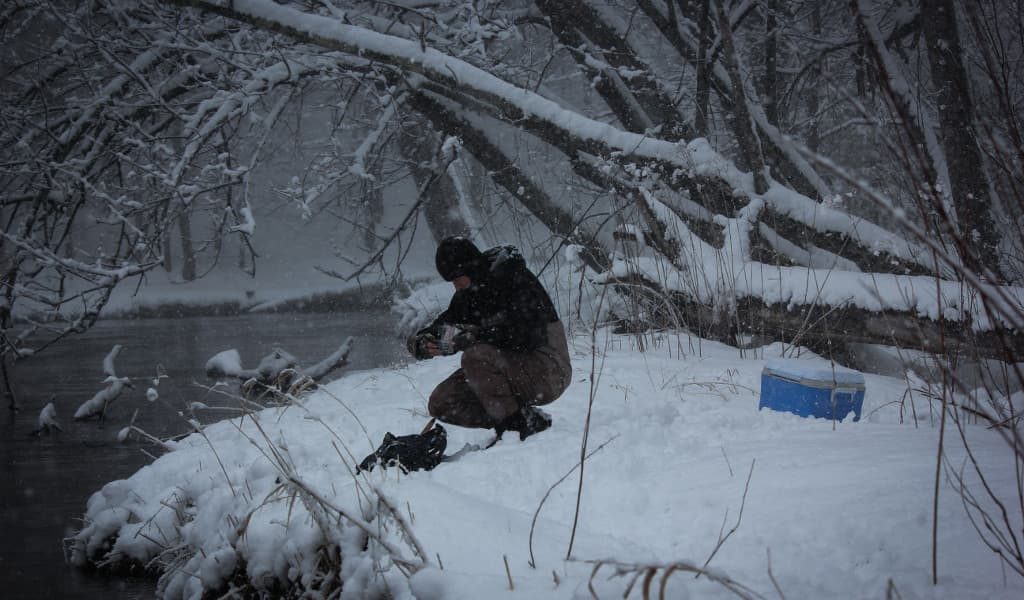 Michigan has a continental type of climate which is characterized by warm, short summers and cold, icy winters. Its warmest temperatures and longest cold-free periods can be experienced in the southern part of the lower peninsula while the coldest temperatures are experienced in the northern part of the region. During summers, the lake breeze is felt due to the prevailing winds near the shores. The average temperature during this season may peak at 85°F (29.4°C). Winters, however, are cold and snowy wherein day temperatures can sometimes go below freezing. This is also the reason why the coldest regions in the United States. If your planning to move to Michigan then prepare clothes that are thick and perfect for winter.
Nature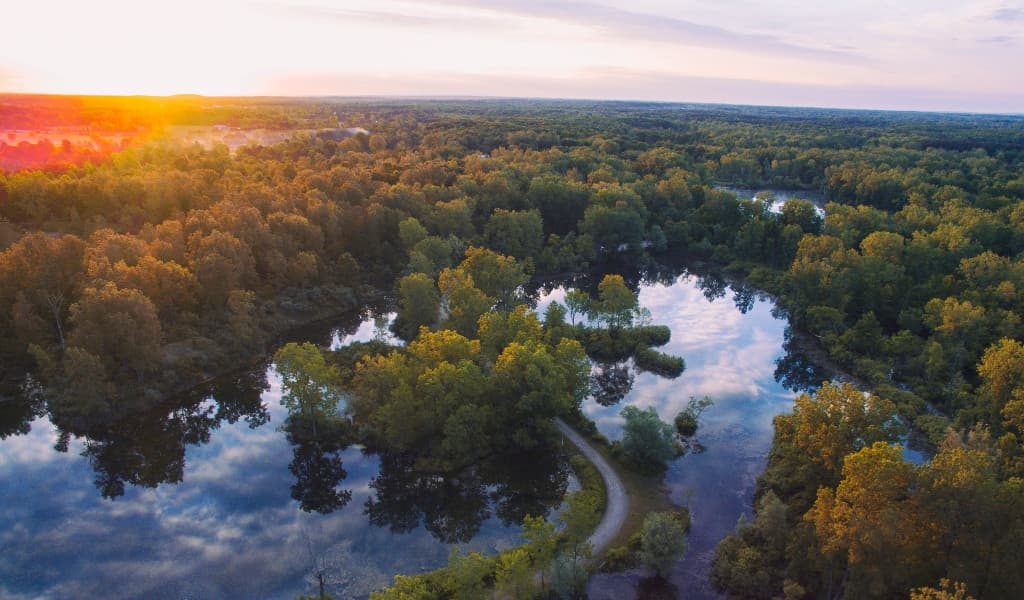 The state of Michigan is home to many spectacular natural wonders. With countless nature parks, forest and lakes, it is a perfect haven for people who seek the beauty and peacefulness of nature. From waterfalls to rolling hills, the state will surely provide you with a memorable experience when you visit its attractions. This is a great opportunity for nature lovers who decides to move to Michigan. Some of the most gorgeous and breathtaking natural attractions are:
Tahquamenon Falls State Park
Porcupine Mountains
Sleeping Bear Dunes National Lakeshore
Isle Royale National Park
Pictured Rocks National Lakeshore
Natural Disasters
Natural Disasters are inevitable which is why it is important to be prepared. Moving companies often consider these hazards when moving for the safety of their clients and movers. Though the state is not prone to these, Michigan is not spared from these natural hazards. The state provides information about the disasters that may occur in its cities on its official website. These helps people be knowledgeable and prepared. Below are some of the state's natural threats:
Moving Prices from Major Cities
It is essential to always have an idea of how much it will cost you to move from another city or state. Moving to Michigan from another city may cost you less or more and can depend on the distance of the city and the moving company that you choose. Here are examples of a few moving prices:
Phoenix, AZ to Michigan: $2,672
Chicago, IL to Michigan: $1,349
Los Angeles, CA to Michigan: $2,206
New York, NY to Michigan: $2,033
Houston, TX to Michigan: $2,547
Philadelphia, PA to Michigan: $1,510
Housing / Real Estate
Michigan is known to have one of the most affordable housings in the US. It has a median home value of about $173,481 while the median rent price is about $1,150. According to US News, The state is ranked 9 for housing affordability and ranked 5th for the cost of living. Though prices may increase by 2.6% for next year, it is still cheap compared to other states. Most houses in this state are built during 1950 and are now given a touch modern design to keep up to date for people's interest.
Price of Living
The state has a low cost of living which is why it is perfect for people who are just starting a family or who have just moved from a different city. It is easy to adjust the budget as most goods cost are affordable as well as the utility bills in each home. This is an important factor for people who choose to move to Michigan as they will need to start anew and adapt to their new neighborhood. By using EPI's Family Budget Calculator, it will help in measuring the estimated monthly cost for families with 2 adults and 2 children living in the state of Michigan. Here are some examples:
Detroit Metro Area
| | |
| --- | --- |
| Expenses | Cost |
| HOUSING | $940 |
| FOOD | $739 |
| CHILD CARE | $1,430 |
| TRANSPORTATION | $1,141 |
| HEALTH CARE | $806 |
| OTHER NECESSITIES | $677 |
| TAXES | $876 |
| Monthly Total | $6,609 |
| Annual Total | $79,308 |
Lansing/East Lansing Metro Area
| | |
| --- | --- |
| Expenses | Cost |
| HOUSING | $856 |
| FOOD | $752 |
| CHILD CARE | $1,378 |
| TRANSPORTATION | $1,152 |
| HEALTH CARE | $848 |
| OTHER NECESSITIES | $649 |
| TAXES | $848 |
| Monthly Total | $6,484 |
| Annual Total | $77,805 |
Ann Arbor Metro Area
| | |
| --- | --- |
| Expenses | Cost |
| HOUSING | $1,103 |
| FOOD | $794 |
| CHILD CARE | $1,608 |
| Transportation | $1,198 |
| HEALTH CARE | $904 |
| OTHER NECESSITIES | $765 |
| TAXES | $1,059 |
| Monthly Total | $7,432 |
| Annual Total | $89,186 |
Battle Creek Metro Area
| | |
| --- | --- |
| Expenses | Cost |
| HOUSING | $737 |
| FOOD | $691 |
| CHILD CARE | $1,260 |
| TRANSPORTATION | $1,192 |
| HEALTH CARE | $967 |
| OTHER NECESSITIES | $576 |
| TAXES | $786 |
| Monthly Total | $6,208 |
| Annual Total | $74,500 |
Livingston County Metro Area
| | |
| --- | --- |
| Expenses | Cost |
| HOUSING | $951 |
| FOOD | $749 |
| CHILD CARE | $1,507 |
| TRANSPORTATION | $1,335 |
| HEALTH CARE | $989 |
| OTHER NECESSITIES | $686 |
| TAXES | $1,015 |
| Monthly Total | $7,231 |
| Annual Total | $86,773 |
Demographics
According to the World Population Review, The state of Michigan has a population of about 10.5 million. The median age of the people in the state is 39.5 years of age. It has a gender ratio of 50.8% female and 49.2% male. Below is Michigan's demographics which is conducted by the US Census Bureau:
White: 78.52%
Black or African American: 13.81%
Asian: 3.06%
Two or more races: 2.85%
Other race: 1.20%
Native American: 0.53%
Native Hawaiian or Pacific Islander: 0.03%
Education
Michigan boasts its high-quality education due to its top educational standards in its primary schools and universities. The state also offers online courses with a certification for its citizens. According to U.S. News, Michigan ranks 37th in education amongst the state. Below are some of its top educational institutions:
Top High Schools
Top Colleges and Universities
Healthcare and Medical Institutions
Michigan's health care system is supported and administered by the Michigan Department of Health and Human Services. It provides health care coverage for its citizens as well as assistance programs such as Cash Assistance, Child Care Assistance, Medicaid, Food Assistance and many more. The state also offers free health care for citizens who have no medical insurance or have inadequate medical insurance. Health is important, this is why people also consider these factors when they move to Michigan or any other state. Below are some of its of top medical institutions:
Tourism / Attractions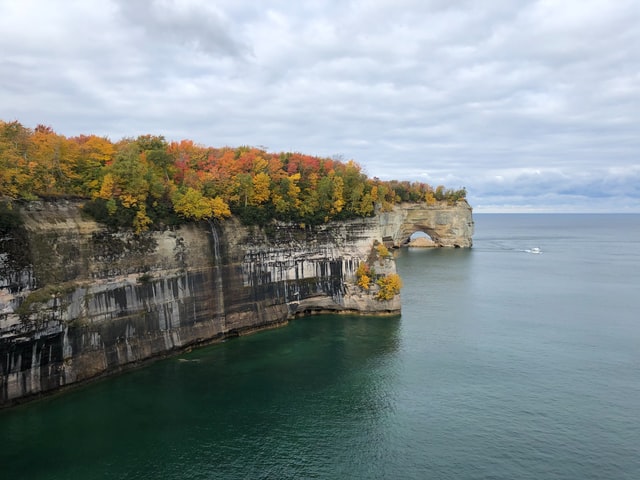 Deciding to move to Michigan is like a fun retreat not only for you but for your family as well. The state has countless tourism attractions which are beautiful and exciting. It's a perfect vacation getaway for families and individuals alike especially for people who love to be surrounded by nature. Each of these amazing tourist spots will surely leave a memorable experience for those who come and visit it. From its marvelous natural wonders to its wonderful museums, it will make any visit enjoyable and fun. These tourist attractions offer rich history, exciting adventures, and relaxing moments. Here are some of its popular tourist spots:
Top Cities
The heart and life of Michigan lie in its wonderful cities wherein each is filled with fun celebrations and lively people. Below are the state's top cities:
Detroit

The city of Detroit is the largest and most populous city in Michigan. Detroit is known as the "Motor City" due to its automotive industry. It is also where Motown Records originated.

Grand Rapids

The Grand Rapids is located on the Grand River, east of Lake Michigan and is the state's 2nd largest city. Known as Furniture City, it is home to five of the world's leading office furniture companies. It is also the childhood home of Gerald Rudolph Ford Jr., the 38th President of the United States.

Lansing

The city of Lansing is Michigan's capital city. It is the state's center for education, cultural, government, and commercial function as buildings such as the state's Supreme Court, the Court of Appeals, Federal Court and the Michigan State Capitol are located here.

Ann Arbor

The city was founded in 1824 and was named after the wives of the village's founders. The University of Michigan which is known for its research programs and one of the state's top universities is located here.

Kalamazoo

Kalamazoo is located in the southern part of Michigan. It is known for being a major international pharmaceutical and life sciences center in the state. Many famous museums are located here such as The Kalamazoo Valley Museum, Air Zoo Museum, and the Kalamazoo Institute of Arts.
Job Market
Michigan has a strong economy due to its low unemployment rate. This is due to many jobs that are available for its citizens. With most having eligible education requirements, people are able to find jobs and get hired easily. According to Bridge, the number of headhunters has tripled and more than 10,000 people are employed since 2009. Below are some of its
Top Hiring Companies:
Kimpton Hotels & Restaurants.
Wegmans Food Markets.
Auto-Owners Insurance.
Ford Motor Company.
Henry Ford Health System.
General Motors.
Fiat Chrysler Automobiles
Economy
Since 2009, the state's economy has made a strong recovery and unemployment had decreased by 10%, Michigan's automotive industry was responsible for providing many jobs to its citizens. It was able to exceed pre-recession levels and is able to provide plenty of jobs to its people. A strong economy not only means more jobs but also countless opportunities for industries which a good factor for those who want to move to Michigan to start a new business. to Here are the state's Top Industries:
Medical Devices
Cybersecurity
Health care
Automotive/Mobility
Information Technology
Life Sciences
Carbon Fiber/Composite Materials
Things to do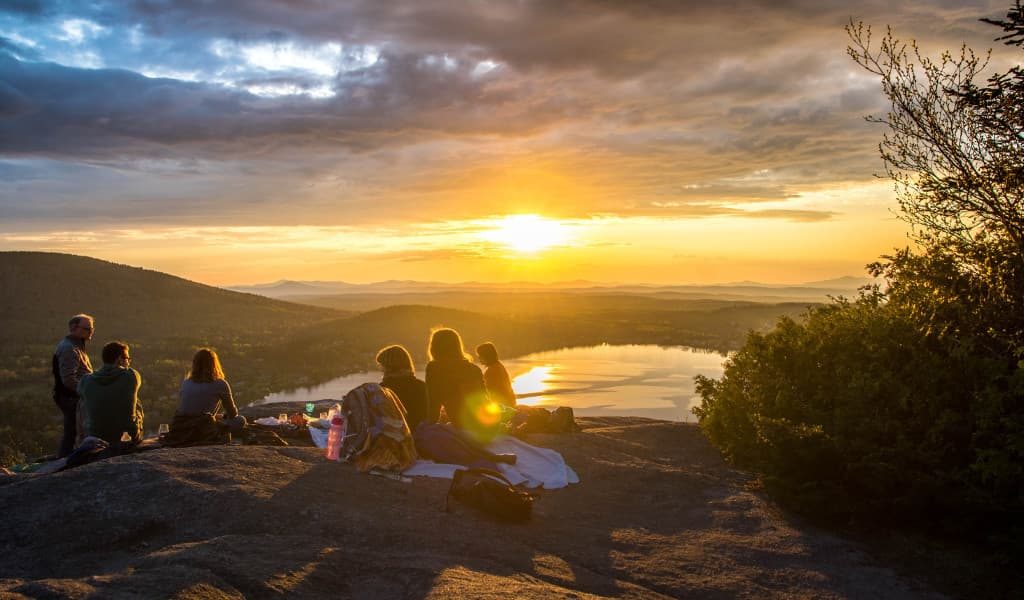 Michigan is a state that is full of fun and exciting recreational activities for individuals and families alike. Each tourist attraction offers a memorable experience for its guests in which it will able them to hike, fish, swim, and many more. Below are some of its Top Tourist Attractions:
Detroit Zoo

The Detroit Zoo is home to 2,500 wildlife and has a total of 280 different species in its area. It offers an up-close personal look of its animals and petting zoos for children. It is also known to have the world's largest penguinarium at the zoo's Polk Penguin Conservation Center.

Mackinac Island

Enjoy the peaceful and relaxing scenery of Mackinac Island. Motor vehicles are not allowed in this area which makes it unique. Tourists may go hiking, biking, and walking in its 70 miles trails. It also offers a variety of water sports on Lake Hurson.

Sleeping Bear Dunes National Lakeshore

This popular tourist attraction is made of beautiful beaches, towering dunes, lush forests, and inland lakes. The breathtaking scenery of Sleeping Bear Heritage Trail is perfect for hiking and cycling. Tourists can also climb on its dunes, go kayaking and paddling in its river, and relax with the spectacular view of its lake.

Detroit Institute of Arts

The Detroit Institute of Arts is known for its comprehensive collection of creative works of people from the early century through today. It houses about 65,000 works of arts in its 100 galleries in which it is represented by artists all over the globe.

Windmill Island

The picturesque scenery of Windmill Island is a great spot for a relaxing getaway or vacation. It has 36 acres of land which are filled with beautifully trimmed flower gardens and Dutch architectures. The spot is famous for having over 175,000 tulips and DeZwaan which is an authentic Dutch windmill that dates back to the 1760s.

Isle Royale National Park

The famous National Park is located in northwest Lake Superior and has an area of 430 square miles. Formed during the Ice Age by glaciers, it is now filled with stunning lakes, streams, and forests with abundant wildlife such as falcon and wolves. The tourist spot offers hiking and boat trips.

Pictured Rocks National Seashore

The stunning seashore got its name due to the copper, manganese oxide and iron rocks that can be found in the area. The site offers hiking its cliffs, dunes and forest, camping, and skiing and snowmobiling during the winter season.

Colonial Michilimackinac

The historic village was a former hotspot for the French fur-trading industry during the 18th century. It was also a military outpost before it was burned down. Guests can explore thirteen reconstructed buildings and watch re-enactments from the American Revolution. They can also enjoy a glimpse of the Mackinac Bridge, the straits, and the Upper Peninsula.

Henry Ford Museum

A perfect place for art enthusiasts, the Henry Ford Museum is a large museum complex that focuses on objects and artifacts from American culture and history such as the chair where President Lincoln was assassinated and the bus on which the famous Rosa Parks refused to give up her seat. It also has a collection of vintage cars.
Public Transport
The Michigan Department of Transportation is the one responsible for facilitating public transportation in the state. This includes various public transit providers, Amtrak, Greyhound, Indian Trails and many more. It is essential to know these when moving to Michigan. Below is a list of some popular public transportation rides and their fares.
| | |
| --- | --- |
| Transportation | Fares |
| DDOT Buses | Adult (one-way):$2 Five Day Pass :$14 |
| CATA (Capital Area Transportation Authority) | Fixed one-way fare: $1.25 Discounted: 60¢ |
| Indian Trails | Depends on location |
| GreyHound | It depends on the location with the Economy Fare being the cheapest. |
| AMTRAK | Depends on location |
| Michigan Flyer | Depends on location |
| SMART (Suburban Mobility Authority for Regional Transportation) | Adult (one-way) $2 |
| Megabus | Depends on location |
Crime and Safety
The state of Michigan has a comprehensive page about crime and safety in its government page. It allows citizens to know what to do and who to contact when they feel unsafe. The Michigan State Police is the one responsible for providing high-quality law enforcement and public safety services throughout Michigan. The state has a high violent crime rate of about 5.7 compared to the national average which is 5.3%. However, property crime rates are much lower with 21.47 incidents when compared to the 27.11 nationwide. It also has the most cities listed for being the safest in the United States.
Acquire a New Driver's License
When moving to Michigan, it is important to acquire or have a new driver's license. This is because the old one will be deemed invalid when it is asked or needed in a document. Here is some simple guide in acquiring a new one:
The first step is to prepare and take a written test, road sign test, vision test, and driving test.
Go to the nearest Michigan Secretary of State Office in your area and take the written test, road sign test, and vision test.
Submit all the following requirements needed such as:

a valid Social Security number
Passport
Electronic Form I-94
Proof of address in Michigan
I-20, DS-2019, or I-797

After taking and passing the written test, you will then receive a temporary instruction permit. You will be then required to wait for a 30-day practice period before taking the road test.
After passing all of the required tests, a temporary permit will be given to you and your new driver's license will be mailed to you after several days.
Road Safety, Highways, and Routes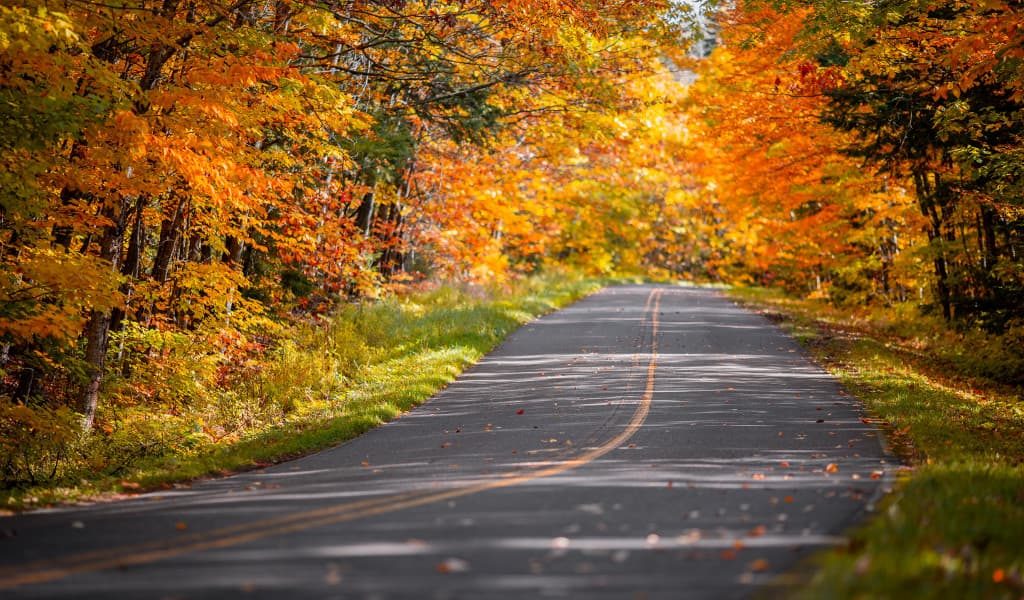 The Michigan Department of Transportation is responsible for the state's 9,669-mile state highway system that is comprised of all M, I, and US routes. It also administers other state and federal transportation programs for intercity passenger services, aviation, rail freight and many more. Below is a list of major highways and routes in the state.
Route 2
Route 10
Route 12
Route 23
Route 31
Route 41
Interstate:
Interstate 69
Interstate 75
Interstate 94
Interstate 96
Museums
The state offers a great variety of museums that are filled with art, history, and culture. Relocating to Michigan if you are an art enthusiast is indeed a great deal. Some of the most popular museums in the state include:
In the end, is moving to Michigan worth it?
Michigan is a wonderful state to move in especially with its amazing tourist locations that are just a mile away from your home. Not to mention the beautiful nature that surrounds the state which will make staying in it relaxing and peaceful. The cost of living is also fare which is a good advantage and important for people who are just starting to adjust to the neighborhood. Though the weather can be cold especially during the winter season, it is something that can be adapted in the long run. With all the great features of the state such as quality education, countless tourist spots, cost of living, and many more, it surely is worth it to move in the state of Michigan.
How to Move to Michigan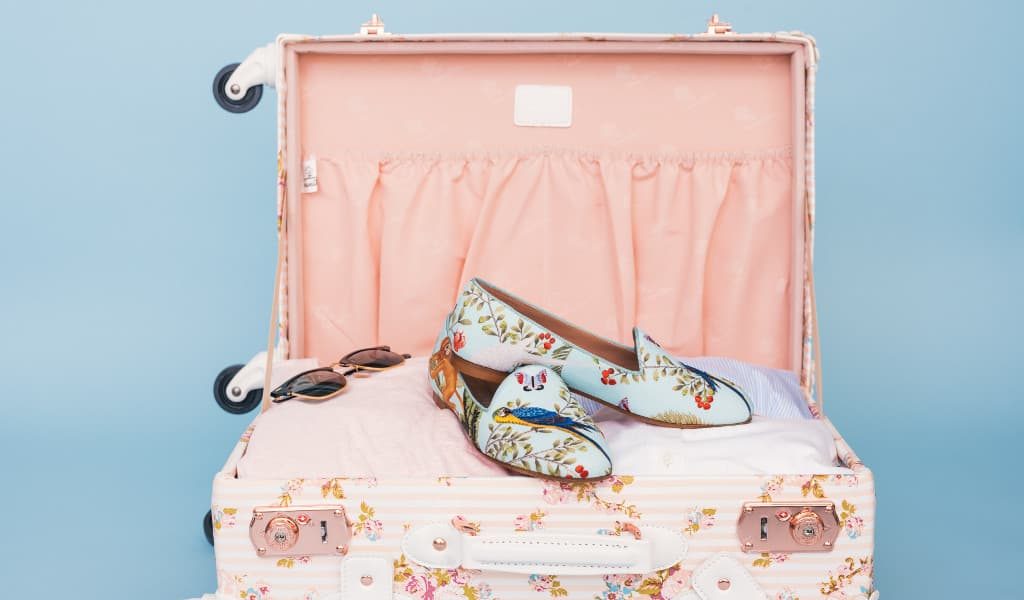 When moving to Michigan or any other state, it is important to have a strategy in order for it to be organized and well budgeted. Check out our downloadable moving checklist for your stress-free relocation. In addition, it will lessen the stress you may have during the move. Here are some tips to guide you during the move:
Plan Ahead

The first and foremost thing you need to do is always plan ahead. This will help you sort out what needs to be done and let you be aware of what needs to be done or lacking during relocation. Some of the plans you need to have are budgeting, moving company to use, things to pack, etc.

Downsize

Downsizing is always important especially when you are packing your things. Always bring what is important and used the most, and leave the ones that can be replaced or are not used for a long time. This makes your move easier and lighter.

Get Moving Quotes

Getting moving quotes is a simple way to know how much money you need to spend. Moving to Michigan may cost you more when you are from a different state or a far location. Good thing there are several moving companies that allow you to check their quotes for their services on their website.

Book Movers

There are different types of movers for different kinds of moving types. It is essential to research about them and book them in advance to lessen the hassle during the eventful day.

Visit Your New Area

It is important to visit the area that you will move into as this will let you get a glimpse of what roads to takes, the feel of the neighborhood and how it looks. It will make more familiar when you finally finish moving from your old location.

Start Packing

Packing in advance is a great way to organize your belongings and help you sort out unimportant things. This also helps you save time to do more things.

Create Essential Box

Moving to Michigan or a new state can take a while and it will be such a hassle to find things when they are packed. This is the reason why creating an essential box is important as it helps you find and get the things you need easily.

Say Farewells

Saying your goodbyes to our relatives, friends, and colleagues may be hard especially when you are close with most of them, but it is the right thing to do. This will let them know that you are just moving to a new location rather than just vanishing without saying a word.

Get Some Rest

Taking a good night's sleep is important to help your body and mind be ready during the day of the move. Lack of rest and sleep will make you stress, disorganized, and cranky which will affect your relocation.

Enjoy the Move

Lastly, relax and enjoy your move. The state has plenty of share of scenic views that you will encounter when you move to Michigan.
Moving Services to help you relocate to Michigan
There are different types of moving services that are available and can be booked easily when relocating. They will help you move to Michigan safely and easily. Here are some below: