Date: 08/07/2020
Reading time: 11 minutes
Share on
We've all been in a situation where we have to move quickly and we don't have as much money as we'd like to accomplish that goal. When you're in this position, what are you to do? There are some non-negotiable truths when it comes to moving: If you have bulky furniture, you need a truck, for example. If you have more delicate pieces of furniture like a pool table, you'll need to find a way to have professionals move it, or learn how to move it yourself.
Especially if you find that you're moving at the last minute, it can be difficult to figure out a way to move that's cost-effective. Luckily, we're here to help you make that happen, so you can enjoy your move and some savings along the way. Moving can be a fun, affordable, and stress-free experience, as long as you know exactly what to do. Follow along as we give you our insider tips into the best move possible!
Moving cost summary
First of all, it's good to review your options! When you're reviewing your moving costs, take some time to do research about moving companies in your area. Get quotes from each of them, including insurance, to see what deals you're able to get. This research is crucial: You should never move without reading as many reviews as possible about the experience others have had with the moving company you're about to hire.
While there are always exceptions to every rule, you'll find that the following rubric applies to most moves:
Cheapest way to move: Truck rental
Next cheapest way to move: Moving container company
Most expensive way to move: Full-service mover
In general, the more effort you expend, the less you'll have to pay; and the more you request that movers take the bulk of the load, the more you'll have to pay. If you're young and strong and have friends who can help you, you may be able to take more of the load; however, if you know that your mobility or strength are limited, hiring full-service movers may be the way to go.
Keep these simple facts in mind when you're looking for a mover to assist with your relocation!
5 Facts why cheap movers can be a problem
If you've gotten a quote from several movers and noticed that one is far lower than the rest, you might be inclined to think that they have just made your decision very easy. However, think twice before you choose a moving team based on how cheap they are, especially if their rates are too good to be true! (Here's a hint: If they seem to good to be true, they likely are.)
Moving is a situation where your investment definitely goes a long way, and the opposite is true as well.
Here are five quick scenarios that may prove that very cheap movers can be more of a problem then not:
Cheap movers can reel you in with low prices, and then when it comes time to move, show up with none of the required equipment to move detailed, delicate, or bulky furniture. Many larger items, such as pianos, hot tubs, or pool tables, do require lots of equipment and time to move properly. Moving teams who aren't making much money off the deal (and whose reputation might not be worth protecting) don't have a lot of incentive to make sure that your nicer items are protected during your move. This can result in the breaking of a lot of your nicer things, which you may find that you have to spend lots of money to fix or replace once you arrive in your new home.
They might not be insured. Certified, professional movers will usually have moving insurance to protect them and you in the case of an unavoidable accident. However, this costs quite a bit of money, which professional movers usually pass on to the customer in the form of raised prices. Cheap movers quoting you a very low price might not have this insurance factor to worry about. In this case, you and your belongings will be in trouble. It's true, you might be all right: Your movers might not make any mistakes, and there might be no weather or traffic incidents to jeopardize your move. However, do you really want to risk that?
They might steal your stuff. Unreasonably cheap movers might not even be movers at all, but a well-disguised front to take your belongings and run. Unfortunately, if this is what they do, you might not even be able to follow them–or find after the fact that the fine print in the agreement that you signed makes you liable for the unsatisfactory move, not them! If the price they quote is low enough, they don't have any incentive not to partake in illegal activities. Then, you'll find that you have effectively paid strangers to rob you; and it will be difficult, if not impossible, to get your items back.
They might not show up. When you book a professional mover, they agree that they won't give your date to anyone else. However, if your movers give you a cheaper quote, that's not much of an incentive to save the date! If someone else needs them more and offers to give them more money for the same day, your movers might disappear when you need them most. Is that professional? No, of course not. However, movers who don't charge much might not be the most professional of movers. This can lead to huge stress on your part, as you will likely have to scramble for last-minute movers and pay a large premium. Shield yourself from this by avoiding the cheapest quote you receive!
They might haggle for more money when they have your stuff. Imagine this scenario: A mover can give you an attractive price, you agree and book your move. They pick up your stuff, load the truck and drive off. You then get a call from the driver saying that you have a lot more stuff and they need to charge you an additional $3000. You say "well that wasn't the agreement" and they say "either you pay or you don't get your stuff." Is this fair? Of course not. Is this the type of thing a mover who's not being paid very much might do? Unfortunately, yes. It's much better to invest in movers you can trust, and try to save money elsewhere.
The cheapest time of the year to move
Are you interested in the number one thing you can do to make sure that you're going to be able to move for the cheapest amount possible? Of course you are! As it turns out, there's one very simple factor that, above all else, will influence the price of the moving package that you'll be able to secure from your movers: Time.
Think about it this way: No matter what, unless you're able to put all of your items into your car and make multiple trips back and forth from your old home to your new home, you're going to have to hire a moving truck. Even if you don't think you need to hire moving professionals, you'll need a large truck and some basic equipment to get the job done. (Think about all the time and all of the gas you'd need to purchase in order to make all of those trips!)
Most moving companies and many truck rental companies are well aware that there are peak seasons throughout the year in which most people are moving. They're therefore able to set higher prices during those times to ensure that they're able to turn a higher profit.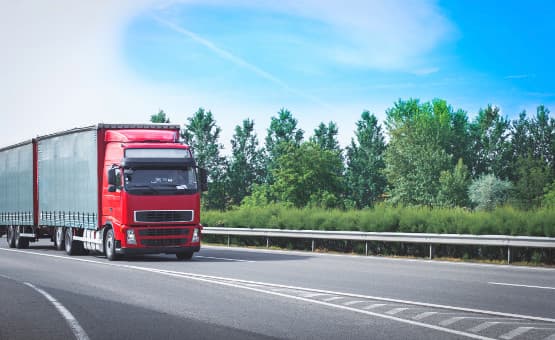 The overwhelming majority of people move during the summer, or between May and August. There are many reasons why this is the case, including the facts that leases tend to start and end in the summer, schools are out so there's a natural break for many people, and weather tends to be good. (Moving while it's raining or snowing is much more dangerous and difficult.)
This presents you with a natural advantage, if you're willing to go for it. Deciding upon moving in the winter, instead of in the spring or summer, will assure that you are able to lock in lower rates with a moving company or a truck rental. However, you'll also have to be okay with factors that might make you scared of moving, such as moving in the snow or dealing with other issues when it's very cold out.
You can mitigate this by keeping a close eye on the weather forecast, having your friends help you move, doing it over a longer period of time, and taking simple precautions like wearing shoes with traction on them. It might be a little bit more stressful, but moving during the winter is effective and can save you a lot of money.
10 cheap moving tips when you're on a tight budget-2020
If you're looking for cheap ways to move, you're not alone. Trying to relocate on a shoestring budget can be difficult, but it's certainly not impossible! If you play your cards right, you don't have to pay a lot to get where you need to go. It's all about making sure you know what you're paying for, and having a little bit of forethought.
Still interested in finding out new ways to move on the cheap? Below, find 10 tips for moving when you're on a tight budget in 2020.
1. Get rid of furniture before you move. Do a quick audit of everything that you have: Do you use everything that you own? Do you love everything that you own? If the answer is no, it might be time to get rid of some of your cheaper pieces of furniture. The most expensive part of moving will be hiring a moving truck and movers for your heavier pieces. If you can reduce the total amount of heavy, large items you have, the cheaper your move will be.
To help with this, consider the following: How big is your home now? How does that compare to the square footage of the place you're moving into? If you're downsizing, you're going to have to get rid of a lot of furniture anyway. It's best to do that now before you pay to have that furniture hauled across the country.
Even if you're not downsizing, consider the fact that you'll likely feel like redecorating for your new home (most people do). It may be cheaper overall to dramatically downsize the amount of furniture you're paying to move, and then go shopping when you get there. This is especially true if you take a few minutes now to peruse furniture sales and cheap resale shops that specialize in furniture around where you're going to live.
2. Pack yourself. Packing is difficult, there's no question about it. However, you know your items best. You'll be able to get rid of more things if you do it yourself and make donation decisions as you go through your items, which can reduce the amount of things you end up transporting.
However, because it's hands-on and it takes a really long time, it can be very tempting to outsource this task. Most movers heavily advertise the fact that they're able to provide packing assistance because they can then charge you a hefty hourly rate. Don't do this!
Instead, start packing early, donate as much as you can, and get family and friends to help you pack. Even offering to buy your friends pizza for dinner will result in more getting done, and it'll offer you some great memories in the process.
3. Think creatively to source free moving boxes. You can't pack everything in garbage bags and suitcases, so at some point, you're going to need to find a good set of heavy-duty cardboard packing boxes. If you've ever gone to a moving and storage supply store to buy these, you know that they're more expensive than they should be!
Before you shell out a pretty penny for name-brand cardboard boxes, look around your home and make sure that you need them. First of all, if you're able to donate items, you'll need fewer boxes. Clean out your closet and pantry before you begin packing! Then, after you've exhausted the options you have at home, turn to your community.
Ask local grocery stores if you can use their excess packing crates; post on Facebook or Nextdoor to reach out to those around you to see if they have any leftover boxes they wouldn't mind sharing. Think about it: People move relatively often, and wouldn't you be looking for a way to get rid of all of those boxes after you move?
4. Plan ahead for meals. As you're getting closer to your moving date, it can get hard to remember that you still have to feed yourself! Make sure that you know what's in your refrigerator and pantry, and prioritize using up what you have before you go out to eat. If possible, think ahead and make sandwiches and other cheap and easy meals to eat on the last few days of your move.
After all, the closer you get to your moving date, the more you're going to have to get done. It'll be very easy to be tempted to eat out! If you've already planned other alternatives, however, you'll be good to go when the occasion arises.
5. Pack a moving essentials box. One of the boxes that you have on your own vehicle should be full of the things you'll need immediately upon entering your new home: toothbrushes, phone chargers, and your Internet equipment. Having this box prepared will save you some frustration once you get there, and it'll keep you from having to buy new essentials that first night.
6. Plan ahead, as much as possible: When the move is still further away, get yourself a moving notebook and a calendar. Set yourself goals, create events where you invite friends over to help, and get it all scheduled on the calendar! If you can sync it to your phone or make it public, even better. When you're trying to move cheaply, one of the best things you can do is get it done slowly and in advance. Otherwise, you'll find yourself with just a few days to go and no option but to rely upon professional help.
7. If you can, try not to move during 'moving season'. At the end of the day, even if you do most of the work yourself, you will likely still have to hire a moving truck for your larger furniture. The prices for moving trucks (or even just large trucks that you rent and drive yourself) are variable. Most companies that rent this type of equipment set higher prices during peak times, such as the summer. Often, the time of year you're able to move will be outside of your control. However, if you're able to have any say in the matter, doing it at another time can save you a lot of money.
8. Don't buy packing materials. There are companies which will sell you moving blankets, bubble wrap, and newspaper specifically to pack your fragile belongings so you don't have to worry about anything breaking in the middle of your move. Don't do this! Instead, pack your clothing and your fragile dishes at the same time, and wrap all of your fine stemware in t-shirts and other pieces of fabric. Similarly, cushion your larger fragile items with couch pillows, dolls, or the pillows from your bed. You don't want to pay for packing materials you won't need once you get to your new home!
9. Consider using self-storage. If you're moving only temporarily or if there is a gap in between when you have to move out of your old home and when you can move into your new place, consider that in advance! Seek out affordable self-storage options in your new hometown, regardless of whether you think you'll need to use it. It's good to know where the best prices are before you find yourself in a pinch!
10. Finally, debate whether you have to hire professional help at all. By far the most expensive part of any moving package is paying for the hour to hire professionals to help you with your packing and transportation. If you have strong friends or you don't have much heavy furniture, you might not have to hire movers at all! Look for a rental truck option which will allow you to pick up the truck in your old town and drop it off in your new town (there are often nationwide branches of such stores which will let you do this). Then, buy your friends dinner to help you pack up the truck, and you're set!
5 best cheap moving companies
Sometimes, you just need to know quickly what the best cheap moving companies are so that you're able to make a good decision quickly. We have good news: That's exactly the insider information we're about to share!
Whenever you take on a long distance moving project, you'll want to start first by thinking about what you need in a move. For example, does it make sense to work with movers or brokers? That's a decision that only you can really make. You'll have to weigh the pros and cons of each, as well as think a lot about your specific situation.
If you're looking for moving companies specifically, we've taken a lot of the guesswork out of your process. Below, find the five best cheap moving companies:
1. Zippy Shell

Zippy Shell brings storage containers straight to you for an easy loading and unloading experience! With quick response times and top-tier customer service, Zippy Shell is definitely a great place to start for an affordable and stress-free moving experience.
2. PODS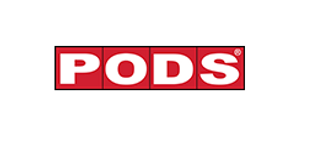 A famous alternative for portable moving units is PODS. Take advantage of every square foot of vertical room in a POD, and you'll be surprised at just how far your investment will go! Call them today for a free quote.
3. Two Men and a Truck

As the fastest-growing franchised moving team in the country, Two Men and a Truck is proud to be able to help you, no matter where you are. Their friendly team is ready to help you with anything!
4. All My Sons Moving

If you're looking for experience, look no further than All My Sons. With four generations of expertise at their beck and call, you know you're in for a good experience.
5. 1-800 Pack Rat

Whether you need short or long term storage, or even nationwide transit for your belongings, 1-800 Pack Rat is a good place to go!
Each of these movers offers reasonable rates, is insured for long distance moving, has offices in multiple parts of the country and is able to help you wherever you are. If you're looking for reliable help, this is it! Contact any of these companies for more information and a complimentary quote so you know exactly what you're getting into when you work with them.
Bottom line
The bottom line is, of course, that you have to choose what works for you. If you have the money to book full-service movers, you'll undoubtedly have an easier time. However, if you're looking to move more cheaply, you do have options that will make your life easier. Make sure to remember that if you're moving with plants or moving with pets, you'll need to take extra care to make sure everything gets to your new home safely!
Ultimately, moving cheaply can be difficult, but if you're able to get rid of a lot of your items and plan ahead, you should be able to figure out a solution that works for you. Remember to invite friends over to help and to start early when you're packing for your cross-country move.