Date: 04/28/2020
Reading time: 13 minutes
Share on
This southern state is home to more than three million people (2019 census) who enjoy wilderness and mountainous areas. Arkansas borders the Mississippi River along with caves and hot springs which have welcomed thousands of tourists over the years.
Arkansas is a natural state that is considered a great option for those families looking for a low cost of living as well as a good quality of life. Its capital, Little Rock, is known to have the most interesting cultural institutions such as arts centers and theaters.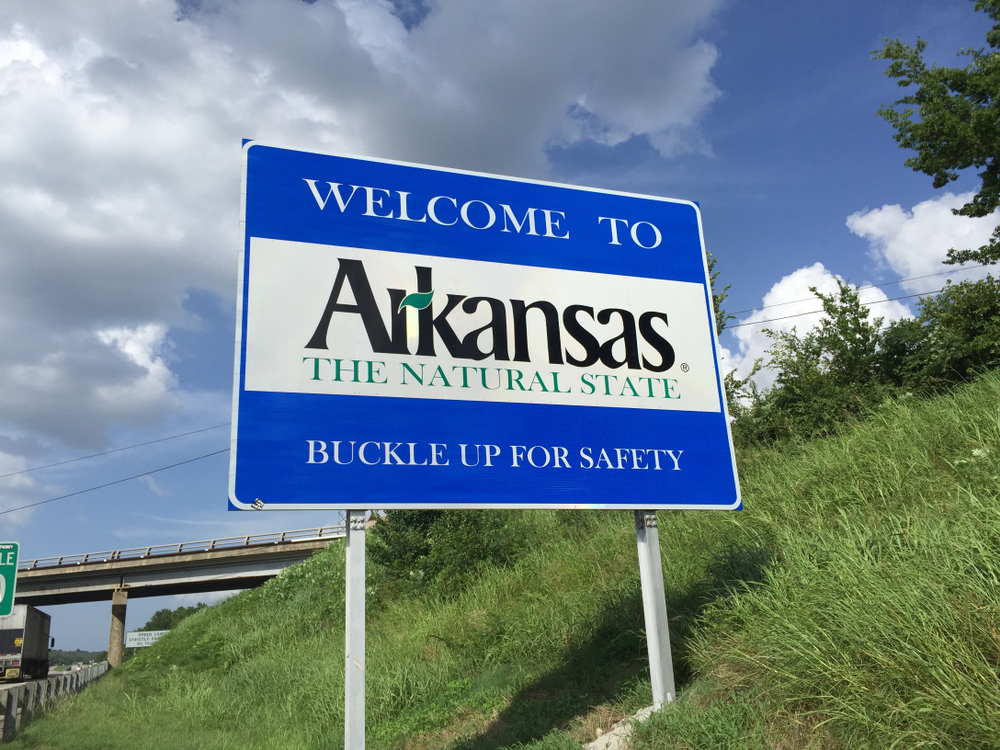 Needless to say, moving to Arkansas is definitely going to be a smart move if you are looking for a comfortable place to stay. Moreover, it is a land of employment opportunities and a lot of outdoor recreation.
We can assure you that you'll fall in love with Arkansas as soon as you arrive. That's why we have created a well-researched guide to help you with all the information you need. Keep reading and learn everything you need to know about moving to Arkansas.
Contents:
Pros and Cons of Moving to Arkansas
Every state has its good and bad things, hence learning the pros and cons of a place can help you determine whether it is the right place for you. Here you have some pros and cons of living in Arkansas. Some of them can vary depending on the city.
| | |
| --- | --- |
| Pros | Details |
| A very affordable state | It is on the top 10 of the most affordable states in the U.S which means your money can stretch if don't have much to invest. |
| Comfortable weather | Say goodbye to those long winters and enjoy warm seasons the whole year. Even in summer the temperature doesn't reach more than 90°F. |
| Lower tax payment | Arkansas's annual property tax is considerably lower than the national average ranking in the tenth-lowest rate in the U.S. |
| A lot of sports culture to enjoy | Baseball, hunting and different sports games are available throughout the state so families can enjoy during their free time. |
| Avoid chain stores and crowded restaurants | Arkansas is known for its small-town charm, therefore you can mostly find small businesses and shops to boost the local economy. |
| Efficient healthcare facilities | Arkansas is considered to have great professional teams in their health services. |
| Many recreational activities to choose from | From outdoor activities to cultural ones, Arkansas can ensure you a long time period of fun. |
| | |
| --- | --- |
| Cons | Details |
| Higher crime rate | Arkansas is above the average crime rate compared to other states affecting 1 out of 180 people. |
| Increasing obesity rates | Arkansas is known for its mouth-watering country cooking, but unfortunately it has also taken it to higher obesity rate compared to the national average. |
| Few public transportation options | Even though taxis, metro and Uber are available, it usually isn't enough to reach people's destinations. It is recommended to use a vehicle to get around any city. |
| Below-average educational system | Arkansas doesn't have much track record for success in elementary and high school educational systems. Moreover, there are a few options available for higher education. |
| Mosquitoes and more mosquitoes | Due to Arkansas's warm weather, mosquitoes have flourished causing numerous illnesses and discomfort. |
| Strange law enforcement institution | Arkansas is also unique for its unusual laws. Raising your voice to children at a drive-in restaurant or sounding your vehicle's horn in the wrong place can get you in trouble. |
| Poverty issues | Most of the state's residents live in rural areas who don't even meet income standards. Hence, Arkansas has a high poverty rate compared to other states. |
Fun Facts about Arkansas
This southern state has a wide range of historic references and interesting facts that most people don't know. Let's check some of them.
Countries like Puerto Rico and Greece can fit in Arkansas farmland.
One of the last active diamond mines in the U.S can be found in Arkansas where you can also mind your own diamonds.
Fayetteville became famous when two newspaper editors decided to have a street fight in 1876. They were trying to settle their differences and make the loser leave town.
Although California is three times bigger than Arkansas, scientists are still shocked by the fact that Arkansas gets much more precipitation than California.
The first woman to be elected to the U.S Senate in 1932 was born and raised in Arkansas.
There is a very strange law that bans men and women to openly flirt on the streets of Arkansas's capital, Little Rock. This law can easily send you to jail for at least 30 days.
Funny State Laws that you can't miss
As we mentioned above, Arkansas won't stop surprising you with their weird and crazy laws. In fact, many of its residents consider it an original feature of the state while others complain about the effectiveness of its law reinforcement institution.
Men are allowed to beat their wives as long as it is not more than once a month.
School teachers who bob their hair won't get a raise according to the law.
It is completely illegal to kill "any living creature" in Fayetteville. Residents wonder if it also includes mosquitoes.
Residents of Little Rock are not allowed to walk their cow down Main Street on Sunday.
It is unlawful to call your child "Zabradacka".
You can never stop or start your car at a Little Rock McDonalds.
The Natural features of Arkansas
Everyone loves good weather so if you are relocating to Arkansas, you'll need to learn more about the climate in this state.
Arkansas has warm weather with high humidity. It usually becomes sultrier in summer and a bit cold in winter. For example, summers have an average of 93°F in July, but it can even reach 110°F near the south.
Luckily, it isn't that hot for the rest of the year. Temperatures stay mild and sometimes below freezing during winter (51°F up to 32°F) while spring still has the most comfortable climate conditions. Moreover, the average rainfall can vary from 1016mm to 1524mm per year. The annual snowfall, on the other hand, takes place in January even though winter is still considered the wettest season of the state.
The best time to move to Arkansas is during fall since most of the days are sunny and the weather is mild. You can enjoy the most beautiful outdoor conditions while relocating comfortably. However, we do not recommend moving during the peak of summer since you'll face heavy rainfall and thunderstorms. You can always check the weather forecast before visiting any place in Arkansas.
Natural Wonders to visit in Arkansas
Arkansas is called a natural state for one reason; it offers a wide range of natural attractions to visit. From huge rock formations to caverns, Arkansas is a great option for explorers.
The Buffalo National River – you'll immediately be amazed by its clear waters and beautiful cliffs. Moreover, it is one of the first national rivers.
Fiery Ledge – near the Ouachita national recreation trail you'll be able to find this mountain peak which is perfect to climb.
White Rock Mountain – another impressive mountain you can visit is the white rock mountain covered in the amazing Ozark national forest.
Blanchard Springs Caverns – these caverns are the ideal place for those who love the underground world and thrilling experiences. Professional guides will help you explore the caverns as you enjoy its natural beauty.
Roark's Bluff – this is the place you want to visit if you are looking to take the most beautiful photos of Arkansas. You can also have some relax moments enjoying the view.
Natural Disasters to take into account
Weather anomalies affect thousands of people each year, sadly, Arkansas is part of the states with the most natural disasters.
Floods, drought and high winds are the usual severe events that affect this state. However, some cities and towns have also faced tornadoes and heavy snow. You should also take into account that there are other natural disasters that occur from time to time, but they still have had terrible consequences.
For instance, earthquakes and tropical storms have been responsible of thousands of damaged buildings and roads even though Arkansas is not a coastal state. In fact, 54 natural disasters have been registered since 1953. Fortunately, the cooperative extension service of Arkansas's government, as well as the University of Arkansas, has many resources to develop strategies to face this type of disaster.
Arkansas relocations costs
Moving from one state to the other is not easy. In fact, you'll need to compare different moving companies in order to find the best budget for your relocation. We also recommend checking the time it will take for you to move so you can plan your relocation effectively.
The price depends on the major city you are moving from. Movers determine each quote based on the distance and, nature and weight of your furniture and packages. For example, the cost of local residential movers within Arkansas can range from $85.70 to $90,03 per hour.
In this case, here you have some estimated relocation costs from major cities based on an average weight of 2600 lbs – 3900 lbs.
Memphis to Little Rock

The average cost of moving is: $1,940- $2,400.
Distance: 145 miles.
Duration: 1-2 days.

Little Rock to Dallas

The average cost of moving is: $2,230- $2,783.
Distance: 302 miles.
Duration: 2-4 days.

Chicago to Fort Smith

The average cost of moving is: $2,602- $3,263.
Distance: 586 miles.
Duration: 2-4 days.

Miami to Fort Smith

The average cost of moving is: $2,902- $3,650.
Distance: 829 miles.
Duration: 3-5 days.

Fayetteville to NYC

The average cost of moving is: $3,430- $4,342
Distance: 1202 miles
Duration: 4-6 days

Washington DC to Arkansas City

The average cost of moving is: $4,076- $5,174.
Distance: 1893 miles.
Duration: 5-7 days.
Buying and renting houses
First things first, you need to choose where to live. Buying a house is what most people expect when moving to another town. However, you should also check your options for renting a property. This is great option for those who don't have much to invest in a new house or just want to make sure they feel comfortable in their new city.
According to 2019 housing statistics in Arkansas, the average home value is $128,026 while home prices can vary from $133,294 to $226,499. The average rental price, on the other hand, is $916 per month. Arkansas, along with its neighboring states Mississippi and Louisiana, competes to be the most affordable state in the US. Here's the comparison.
| | | |
| --- | --- | --- |
| State | Average Home Cost | Average Rent |
| Arkansas | $133,294 | $916 |
| Mississippi | $128,000 | $1053 |
| Louisiana | $141,397 | $1,200. |
Lifestyle Costs
It is important to understand the cost of living in the place you want to move to so you can have a monthly budget for your expenses. Relocating means changing your lifestyle, but it can also bring many great opportunities.
A family of two children and two adults living in Little Rock can have a monthly cost of living of $6,238 while a family living in Fayetteville is likely to spend $5,950 as a monthly total.
According to the economic policy institute, these types of families may spend $761 in food, $1,094 in child care, $993 in health care and $1,158 in transportation per month. Furthermore, they may also have to pay $786 in taxes.
Demographics of Arkansas
Learning about your future home's population will make everything easier. Even though Arkansas is a large state its population density is one of the middle-ranked states (34th highest).
According to national census, the current Arkansas population is 3,038,999. Let's check the racial composition of this state:
White: 79%
Black or African American: 15.07%
Other race: 2.64%
Two or more races: 2.54%
Asian: 1.07%
Native American: 0.67%
Hispanic Latino: 7.7%
Native Hawaiian: 0.27%
Arkansas has similar demographics compared to its neighboring states Louisiana and Mississippi. For example, Arkansas has a median age of 36. Moreover, 51% of its population is female while the other 49% is part of the male population, 1% more than Louisiana and almost the same as Mississippi.
Education in Arkansas
Arkansas is not on the top of the best education in the U.S. In fact, it is ranked 45th according to U.S news & World Report . It still has better education systems than its neighboring states Mississippi and Louisiana that rank in 49th and 50th place.
It is recommended that families choose private schools for their children. Here you have a list of the better regarded elementary, high schools and universities.
Taking care of your health in Arkansas
Despite having achieved various improvements in the areas of healthcare, Arkansas isn't ranked very high across a national average. In fact, it has the 48th place within the healthcare system. However, this doesn't mean your health will be at risk. Arkansas has professional medical assistance and funding to cover any emergency or special condition.
Here you have a list of medical facilities that rank among the best in Arkansas.
Being a tourist in Arkansas
Tourism has been an important part of Arkansas since the eighteenth century when the first explorers discovered the natural attractions and hot springs throughout the state. By the nineteenth century, most of them were used as an alternative medicine for tourists. Nowadays, both natural and art places attract thousands of tourists every year.
If you want to enjoy the best touristic places in Arkansas, read the following list and prepare your visit.
Top cities to live in Arkansas
All cities in Arkansas offer tourists and residents outdoor recreation and job opportunities. One of the most popular cities is its capital, Little Rock. This crowded city is a hub for government and culture. Yet, there are other places that you should take into account if you are looking for a place to live.
Bentonville – this comfortable town in Arkansas is ideal for families that are looking to have a great start. There are many housing opportunities and public schools are highly rated.
Hillcrest – One of Little Rock's neighborhoods, it is known for its suburban's vibes that offer residents restaurants, parks and a lot of coffee shops. If you are a young professional, Hillcrest is the perfect place for you.
Cave Springs – This suburb has the best rural feel for residents and visitors who are looking for a new start. Moreover, its schools are highly rated.
Fayetteville – This is another popular town in Arkansas that offers residents flexible opportunities to rent and buy a home. Fayetteville is a great option for both families and young professionals.
Finding a job in Arkansas
According to Consumer News and Business Channel, Arkansas is in the 35th place of best state for business, with the 10th-lowest cost of doing business. Moreover, it is ranked as 41st in the best workforce and 32nd-friendliest regulatory environment.
Even though Arkansas has a poverty rate of 18,1%, it currently has over 1.23 millions of employees. The entire state of Arkansas boosting its technology and entrepreneurial communities which are annually supported by organizations such as 1 Million cups Little Rock and the Venture Center. Here you have some of the highest paying industries
Business and technical schools ($124,184)
Health care ($120,463)
Data and electrical services ($115,009).
Let's check some other major industries in Arkansas:
Education (82,590 people).
Food services (74,657 people).
Construction (74,310 people)
Researching can be tough, fortunately, there are some skilled recruitment agencies that can help you with your new challenge: finding a new job. It is essential that you use experts who are familiar with the job market, therefore here you have a list so you can start your search easily.
Top 4 things to do in Arkansas
Imagine you've finally settled in your dream location, you and your children are ready to be part of the local activities, but you aren't sure where to start. That's why we have created a list of options so you can definitely call Arkansas your home.
Visiting the museums – we already mentioned a few of them, but we haven't said that these museums are different from the classic ones we hear. Each one of them has interesting ways to catch tourists' attention such as William J. Clinton Presidential Library and Museum.
Going to the coolest theaters – you can choose from historic theaters to the most modern ones. For example, the Melba is one of the most iconic theaters in Batesville, Arkansas while the modern Ron Robinson Theater is also popular in Little Rock.
Enjoying wildlife in zoos – some of the most popular places to visit are Little Rock Zoo and Turpentine creek wildlife refuge in Eureka Springs.
Stay fit at the best sports centers – everyone needs exercise, you can start visiting Little Rock Athletic Club, the Jones Center in Springdale or The Fayetteville Athletic Club.
Commuting Arkansas
Arkansas is a large state that offers residents and visitors affordable ways to get around the state. However, due to its vast landscape, public transportation may not be a useful option for those who want to move fast and long distances. It's recommended to either buy or rent a car while living or visiting Arkansas.
Car Rental
Budget Car Rental, Bentonville, AR, (+1 479-205-0100).
Enterprise Rent-A-Car, Russellville, AR, (+1 479-968-2779).
Avis Car Rental, Little Rock, AR (+1 501-376-9151).
Buses and trains
Amtrak, also known as the National Railroad Passenger Corporation, offers medium and long-distance intercity services. Rock Region Metro, Central Arkansas Transit Authority and Greyhound are the main transit agencies in Arkansas providing services seven days a week. Here you have the average bus fares:
| | |
| --- | --- |
| Fare | Price |
| Adult One Way | $1,35 |
| Ages 5-11 | $0,60 |
| Ages 4 and younger | FREE |
| Student 31 – day pass | $19,50 |
| Adult 31 – day pass | $11,50 |
If you are thinking about driving around the state, you'll definitely need a driver's license. Luckily, the process is simple. The Office of Driver Services is in charge of the Arkansas state driver's license and ID card program. Moreover, all applicants have to provide a Social Security number.
First, you need to go to the nearest Arkansas State Police so you can deliver the requirements for the application and a $20 testing fee.
The applicant's Arkansas driver's permit.
Any Proof of Social Security number (e.g. original Social Security).
The applicant's proof of legal presence (e.g. U.S. birth certificate or passport U.S)
Proof of your identity with your full nameand date of birth.
You should know that if you bring an out-of-state license that hasn't expired or been suspended can be exchanged for an Arkansas driver's license.
In case you are looking for voter registration, all the information is available on the Arkansas Election Centre website. The registration deadlines are similar to other states:
In-Person: Election day
By Mail: 14 days before Election day.
Online: N/A
Is it safe to live in Arkansas?
Like any other city, Arkansas has an issue with crime. Nevertheless, Arkansas's violent crime rate is above the national average. A total of 16,384 violent crimes and 87,790 property crimes were recorded in 2019. A total of 34,57 occur per 1,000 residents. Despite this, most residents aren't too worried about their personal safety since Arkansas has developed security systems to improve its residents' lifestyle.
Maumelle and Bentonville, for example, are considered the safest cities in Arkansas earning a 0.32 score in Arkansas Police Index. The suburb Cabot and Bella Vista are also on the top of the lowest crime rate in the state.
Choose the right road, Highways, and Routes
Residents in Arkansas can take over 20 minutes as an average of commute time. In the case you are moving from another state, Arkansas Department of Parks & Tourism provides a highway map of Arkansas which also includes Arkansas city highway maps and county maps.
Here you have some of the routes that are available to you on the national highway system:
AR 4 – Oklahoma State Highway 4 to Cove.
AR 5 – Hot Springs to Little Rock.
AR 5 – Little Rock to North Little Rock.
AR 7 – Louisiana highway 558 to Diamond City.
AR 8 – Oklahoma state highway 63 to Eudora.
AR 9 – Crows to Mammoth Spring.
AR 10 – Eagle Mills to Malvern.
AR 11 – Hazen to Searcy.
AR 15 – Altheimer to Furlow.
AR 21 – Clarksville to Missouri route 13.
AR 33 – DeWitt to AR 37.
AR 37 – McCrory to Cord.
AR 50 – US 70 to AR 77 in Clarksdale.
AR 56 – Calico Rock to Poughkeepsie.
AR 72 – Bentonville to Avoca.
On the other hand, Arkansas has numerous airports for those who are looking for fast options. These are some of the most popular ones:
Northwest Arkansas Regional Airport.
Fort Smith Regional Airport.
Bill and Hillary Clinton National Airport.
South Arkansas Regional Airport.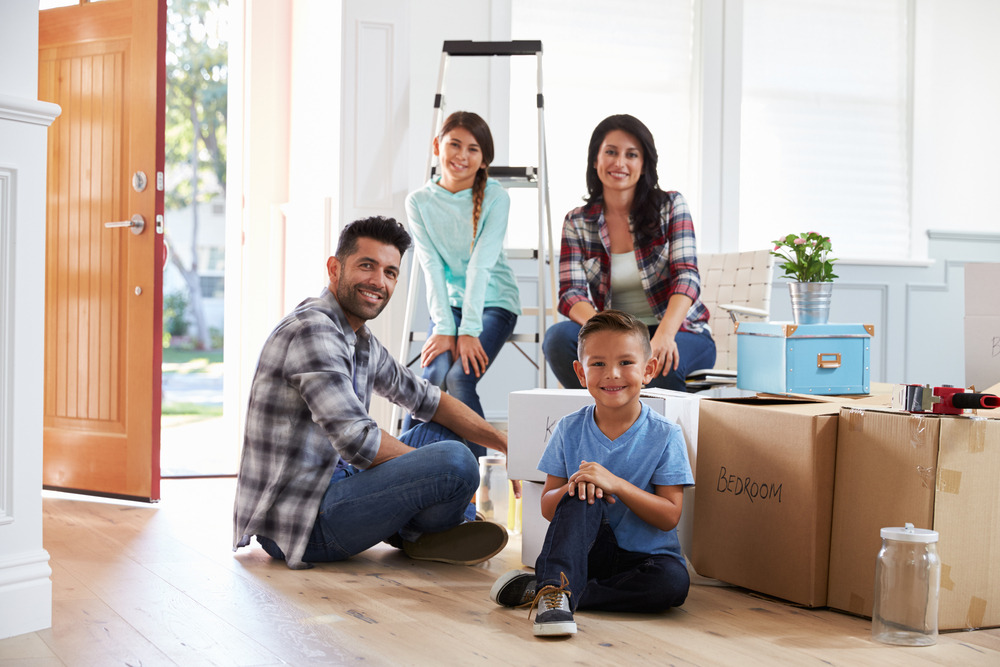 In the end, is moving to Arkansas worth it?
The Wonder State is full of different forms of entertainments, home-like shops and sports events. Yet, there are some disadvantages residents and visitors have to face: high crime rates, few public transportation options and very conservative people.
Health and education systems can't compete against other states either. However, there are still many job opportunities for education, business and data or electrical services industries.
Furthermore, its natural attractions will ensure you a lot of time of fun and exploration. Luckily, taxes and cost of living are among the lowest in the U.S. Therefore, choosing Arkansas as your new home is a great new start that will bring you better quality of life and memorable experiences.
How to move to Arkansas
You've made up your mind about moving to Arkansas, now what? Whether it's a long-distance move or a local one, researching and planning are crucial steps to have an effective and safe relocation.
That's why we created a short to-do list to help you during this process. You can also check out our downloadable moving checklist.
Plan Ahead – relocating is always about "the earlier the better". Hence, don't leave things for the last minute and start planning months before moving out.
Downsize – moving to another state is a great opportunity to sell things or even give them away to charity. You'll feel much lighter and less stressed.
Look for Moving Quotes – You need to find experts who help you have a safe relocation. Therefore, start comparing prices among different moving companies.
Book Movers – Once you find the right moving company, you should check for their availability and schedule.
Visit your new Area – checking your new area will give you a view of the accommodation, neighborhood and nearby facilities.
Start Packing – you don't have to do it in a day. Take your time or hire a professional team to help you out.
Create Essential Box – this a very useful box that you will probably use during the relocation and the first days in your new place. Include essential items such as medication, maps and a tool kit.
Say Farewells – don't forget to say goodbye to your old neighborhood and friends. This will help you start your new phase in a positive way.
Get some Rest – moving is more tiring than you think, make sure you do not overdo it and remember to get some rest when you need it.
Enjoy the move – Relocation is not something you do every day. Take photos and live the experience.
Moving Services to help you relocate to Arkansas
We mentioned that hiring a professional team is an important factor to make everything easier for you. Here you have some of the services you'll probably need during your relocation.
Furniture Transportation – from small items to large ones, this type of professional movers will make sure your furniture is handled safely.
Residential Movers – this is one of the most popular types of moves. The price is usually regulated based on the customer's needs.
Piano and Pool table Transportation – yes, there is a special service that only moves large items such as pianos and pool tables. They are even used to move items from one part of your house to another.
Art and Antiques Movers – this type of movers will keep your high valued art piece safe. It is recommended to have a moving insurance to cover any additional cost.
Hot Tub Movers – this service helps you move your hot tub and swim spa to your new house and even install it for you.
Office Movers – relocating can also work for offices. This type of service provides the safest office relocation from one place to another.
Long Distance Movers – moving from pole to pole? Don't worry! Long-distance movers will help you plan your relocation including the safest roads and packing services.
Last Minute Movers – these types of movers will plan your relocation sooner than you expect at an affordable rate.