Date: 04/26/2020
Reading time: 17 minutes
Share on
Why is life always so filled with "supposed to'" and "should have" when it comes to making real-life choices? Who wrote the book on life anyway? Who you become, where you reside and ultimately where you end up, should be the story of a multitude of choices and journeys that you took because it felt right at the time. Relocating to a new state shouldn't be a scary thing at all! It might seem like something only actors in movies seem brave enough to do, but it can be one of the most rewarding things you ever do!
Relocating to Idaho will come with a few rules and know-how's, coupled with a list of things to prepare for, avoid and understand before being embarked on.
Do you even know what to expect from Idaho? For example, most people when asked will just say that Idaho is famous for its potatoes. Well, there's certainly more to this famous state, like ghost towns, strange female traditions and it even holds a world record – but you'll read about that a bit further on.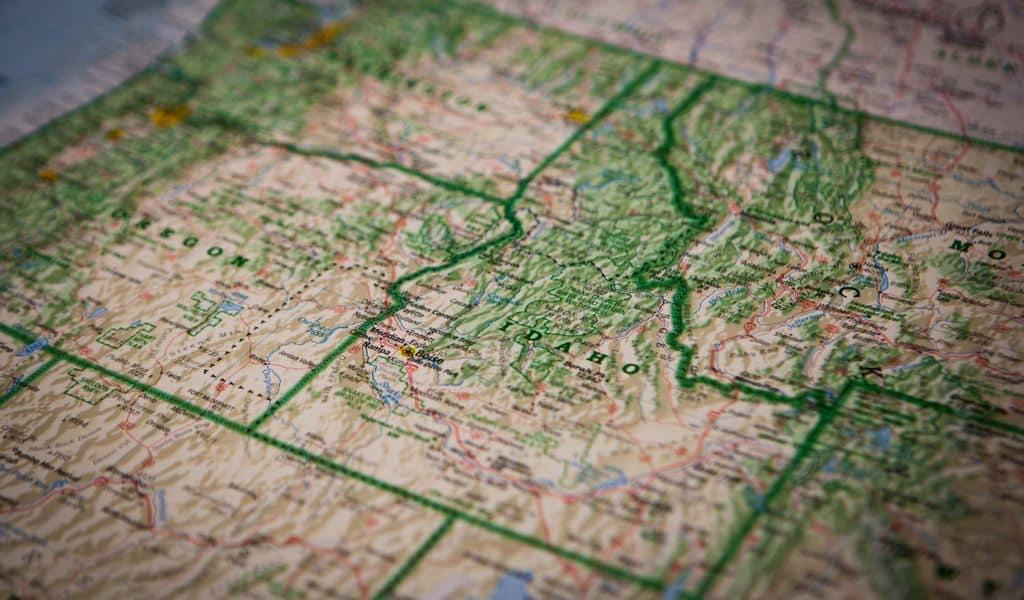 Relocating to Idaho means moving to the 39th most populous and the 14th most extensive of the 50 states of the United States. Idaho attained statehood on July 3rd, 1890. The state borders six bordering states, namely Utah, Washington, Wyoming, Montana, Nevada, and Oregon. Idaho, more affectionately known as "the Gem State" comprises 44 counties and the capital is Boise.
There is so much to learn about this wonderful and huge state, that relocating will be a dream when you consider all the enticing elements that it's home for. Moving will be all the more simple too because you'll soon be equipped with all the facts about how to relocate states and how to do it as effortlessly as possible.
Contents:
The Pros and Cons of Moving to Idaho
At the point of making a decision to relocate, or any major decision in life, it's always helpful making a pros and cons list. It'll help to compare the benefits versus the potential setbacks of moving to Idaho.
Pros of Moving to Idaho
The price of housing is competitive
You can purchase a property at an average of around $160,000, meaning that average mortgage payment for households in Idaho is just a little over $1,200. For rentals, a single-family home goes for around $750 per month.
A highly competitive job market
Unemployment across the entire state of Idaho sits at just 2.9%. Compare that with the 4.1% average across the United States as a whole.
If you need a job, you'll find one!
There is a range of job sectors with available positions at any given time and most positions don't require a specific degree or skill for employment either. There aren't as many barriers to employment in Idaho as in other states.
A safe place to live.
This is due to the large open spaces in Idaho and its lower crime rates compared to similar settings year on year. Law-enforcement is invested massively to support a low crime rate.
Cleanliness and organization are key to the cities in Idaho
On a daily basis, cleanliness is kept as a top priority in Idaho, and disarray is not a word in their dictionary. In general, most of the population endeavor to do their best to maintain the value of their surroundings.
Idaho citizens are overwhelmingly friendly.
Living in Idaho exposes you to a friendliness that will stop you in your tracks. In trouble, people go out of their way to try and assist you and simple discussions can start as just that and end up with a number exchange and an arrangement to meet in the future!
Cons of Moving to Idaho
People are somewhat isolationist
There is a definite tendency where people in Idaho wish to be left alone when it comes to your business. It has the lowest population density rates in the country, and typically you and your family are the most company you'll have!
Idaho is growing at a rapid rate
Cities like Boise are growing at a rate that infrastructure cannot handle. Two-lane roads are common in Idaho, resulting in frustratingly large traffic jams. With only a handful of exits per community, you end up traveling through unnecessary places to reach your destination.
A general lack of diversity throughout
In Boise alone, 88% of the total population stems from European Caucasian descent. There has been a shift of late, but in general, you will need to consider that if you are of a different ethnic group or culture, you could be in a very small minority.
No one's shy of guns in Idaho
You have a right to defend yourself and your loved ones and in a carry state, anyone can own and handle a gun even if they have no idea how to. This is pretty overwhelming to absorb if guns aren't your thing. Seeing holsters around hips is common, so be prepared to see that.
Public transportation does not really exist in Idaho.
You don't have a car? You might want to get one. Idaho doesn't cater all that well to public transport. Sure, the likes of Uber are available, but very rarely in rural areas. Having a car will become a necessity.
Shopping opportunities are limited
If you're fond of luxury items and expensive brand names, then you may as well succumb to the fact that shopping will be rather boring in the state of Idaho. You can find a Walmart and The Home Depot without fail, but the rest will be pretty tough to find.
A few fun facts and even funnier laws!
Did you know:
Idaho's name derives from a Native American word meaning "the land of many waters." The pronunciation is even similar to the state's name.
Idaho is often referred to as the Gem State. That's because it is home to almost 72 variations of precious stones.
Almost a third of America's potatoes are grown in Idaho alone!
In McCall, you'll find a resort that is home to the Brundage Bra Tree. Why do you ask? Because this is where many women have been known to toss their bras as they catch a ride in the chairlift.
Idaho holds a Guinness World Record for a maze?! Yip, the longest straw bale maze exists in a place named Rupert.
You'll find a number of ghost towns in Idaho.
Idaho is home to a dog-shaped bed and breakfast, and it is the only one of its kind.
In a small town in the state, you'll find the longest main street in the USA.
Bruneau Dunes State Park is home tothe country's tallest structure. It stands a whopping 470 feet high.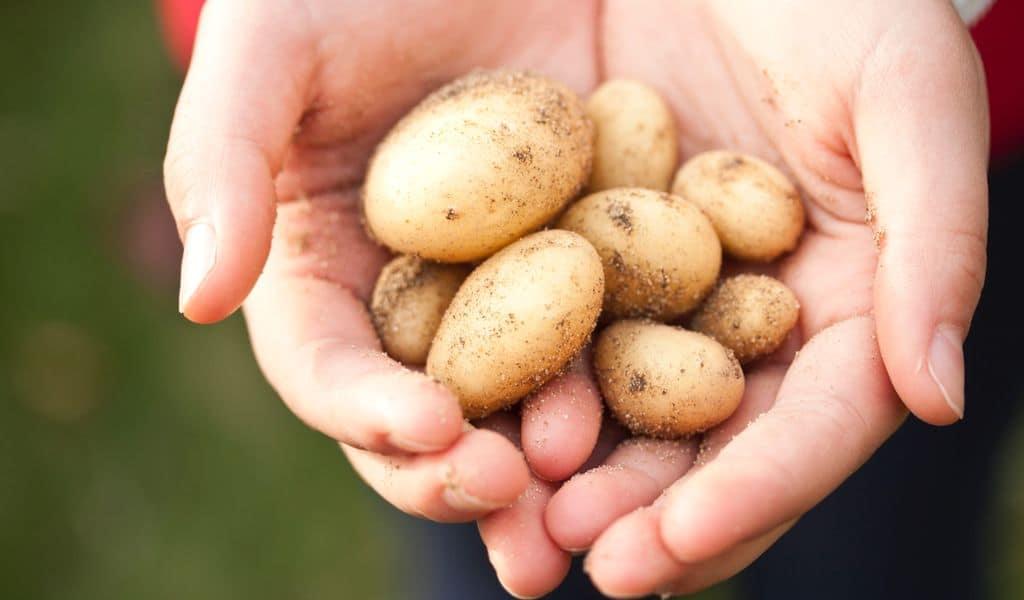 Don't get caught:
If you're a man and you plan to give your darling a boxof sweets weighing more than 50 pounds. As bizarre as this sounds, you'll be in for some trouble. Keep it to 40 pounds just to be safe!
Just, say cheese!! Yip, in Pocatello, smiling became such an obsession that they passed a law where it became illegal not to smile any longer when in this quaint region of Idaho.
Fishing while you're engaging in a camelback ride. Excuse me, what? We don't make the laws, it's true.
Sweeping dirt out from your house into the street. This law was passed in Eagle, Idaho where cleanliness is next to Godliness on a whole new level.
Nature, climate and all things weather!
Even though the climate is known to vary in different areas of the state, mostly, you'll find that the climate of Idaho is rather temperate. What does this mean exactly? Quite simply, you experience a climate of four seasons that comes with great changes in average temperatures between summer and winter.
Higher altitudes have moderate summer days and extremely cold winter days. Though lower valleys and plains seldom ever drop below zero degrees. The ocean does not affect the temperature too greatly in Idaho, and when it does, it's the Pacific Ocean that is responsible for any of the diverse climatic changes and weather patterns. Namely, the rain and snow that blows off the Pacific Coast and the Northern part of the state receives more precipitation than southern Idaho, which is home to the sunnier summer temperatures. A lack of mountainous areas in the Northern part sees precipitation more than four times as much as that received in the southern part of the state.
February is the month where everyone gets to experience major chills with icy winters, covered with cloudy skies, wetter in north and west regions. Idahoans will experiencetemperatures ranging anywhere from between 33°F (0.6°C) to 50°F (10°C) during the day and -1°F (-18.3°C) to 30°F (-1.1°C) during the night.
Where nature is concerned, almost all states work at being more green and eco-friendly. But it's the state of Idaho that is taking this shift seriously and getting there at a higher rate than everyone else. As an example, Idaho's Capital is the only state capital that can be kept warm using a renewable source of energy. This energy source is called "geothermal water". Geothermal water is hot water that sits 3,000 feet underground and is utilized for the production of heat.
A few beautiful places to see and experience in nature when in Idaho include the hiking and ski areas in Sun Valley; Yellowstone National Park; the Oregon Trail; Shoshone Falls and Snake River. There are plenty of other lakes and falls that will leave you in awe when experiencing their wonder.
Be prepared for natural disasters
Dam Collapse
Floods
Earthquakes
Volcanoes
For more info and stats relating to the above disasters, visit Natural disasters in Idaho.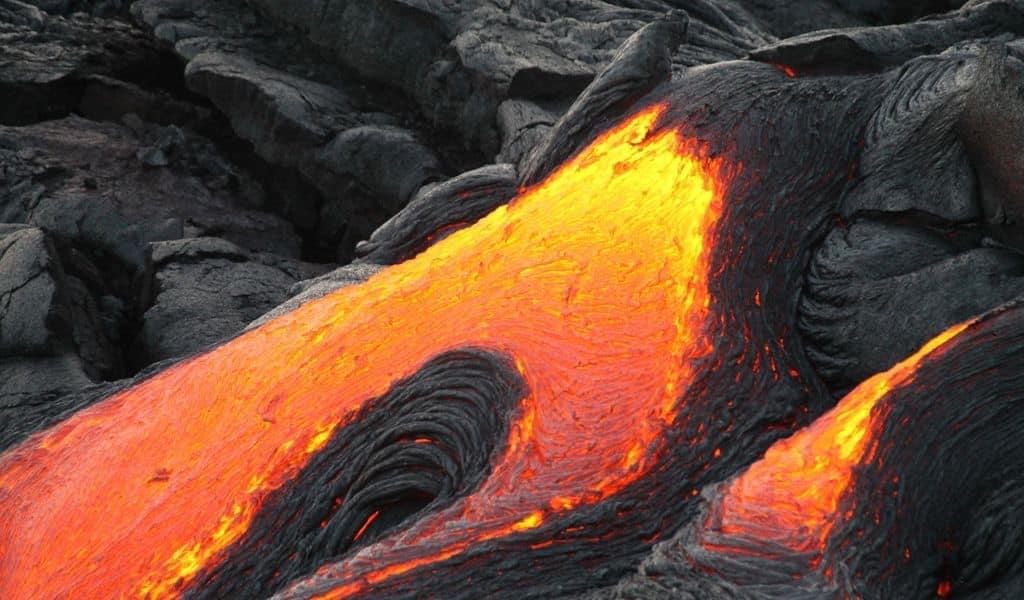 Ready to relocate to Idaho?
Moving costs to consider
Relocating to a new state is not only an emotional decision, but it's also a monumental financial decision. Ill preparing could set you back a bit once you've reached your new home and then all your plans and living expectations could take serious strain. Consider not only your moving costs, but your new living costs upon arrival when you're budgeting.
During your research in moving cost estimates, it's recommended that you consider all the variables, unknowns and additional fees that you're not thinking of right at the outset. It all adds up, and when it does, you want to be financially prepared. Surprises are not welcome here!
Take a look at the approximate relocation costs which might give you a clearer idea on how to budget for such a migration to the Gem State:
New York City to Idaho: $3,473 – $4,827
Los Angeles to Idaho: $5,792 – $8,173
Chicago to Idaho: $3,052 – $4,211
Boston to Idaho: $$3,724 – $5,183
Washington D.C. to Idaho: $3,046 – $4,202
Houston to Idaho: $4,150 – $5,796
Should you buy or should you rent?
It's true that there are plenty of positives of owning a home, but there can also be a few disadvantages. Let's say you suddenly need to relocate and sell your home, this would be far simpler if you were renting. Average homes are selling at just over $160,000, meaning that you're in for a mortgage payment of a little over $1,200. Should you decide to rent, you can rent a single-family home for around $750 per month.
In the larger more popular cities, you'll see a trend of higher rental prices. But you can always shop for a good deal just off the Interstate corridors if you're watching your bank account. Rural communities on the other hand, often see 3-bedroom apartments going for as little as $100 per month. Such a steal! In Boise alone, you'll find a 1-bedroom option under $500 per month.
Overall, the cost of housing in Idaho is very moderate and affordable. And you really can find a quaint little cottage to suit your humble lifestyle, or an executive estate if you're into luxury, space and architecturally pleasing designs. When it comes to the value of homes, it varies between cities.
What it feels like to live as an Idahoan
The financial side of things
When one takes a look at the average costs of housing, utilities, health care and transportation, Idaho's cost of living ranks as the second-lowest of the 11 Western States. Let's take a look at the major costs of the average family consisting of 2 adults and 2 children in a month in Boise, Idaho. Through the Budget calculator per state we were able to establish the following:
| | |
| --- | --- |
| HOUSING | $866 |
| FOOD | $774 |
| CHILD CARE | $1,170 |
| TRANSPORTATION | $1,206 |
| HEALTH CARE | $1,035 |
| OTHER NECESSITIES | $662 |
| TAXES | $843 |
| Monthly Total | $6,555 |
| Annual Total | $78,660 |
Demographics
In Boise alone, 88% of the overall population stems from European Caucasian descent. This is shifting somewhat due to the rate of population increase that Idaho is going through, but there are several groups of traveling workers tending to the agricultural needs here as well. Moving to Idaho could see you identifying with a minority group, and then it's highly possible that you may be the only person there who shares your heritage or culture.
Ethnicities are currently recorded as follows:
White: 90.49%
Other race: 3.15%
Two or more races: 2.76%
Asian: 1.41%
Native American: 1.35%
Black or African American: 0.68%
Native Hawaiian or Pacific Islander: 0.16%
Where gender is concerned, males make up 51.1% of the population and females make up 49.9%, while the age gap occupying the largest percentage is the 35 to 44-year-old category.
Education
Idaho once again wins the prize for having exemplary levels of education per capita. The state ranks in the top third among the 50 states for the percentage of adults aged 25 and older as high school graduates, meaning 84.7%).
The following educational facilities are among the best universities and colleges in Idaho:
Healthcare
The healthcare system in Idaho comes with a very good reputation for taking care of those who need it most. They have a number of programs in place that assist with medical insurance. For example, the coverage for low income families and also for children.
Then you get the likes of Medicaid, which provides free or low-cost health coverage to eligible needy individuals, however, on the other side of things, there is currently no state law that requires any employer to offer group healthcare insurance to their employees. With that said, many do offer this benefit to their employees in their contracts anyway.
Below is a list of well-known medical institutions in Idaho:
Tourism Attractions
Once you've cozied up in your new home and are ready to explore all Idaho has to offer, you'll be in for some pretty epic attractions and experiences. There is endless beauty in Idaho and you'll want to drink it all up in one go. But pace yourself, there's plenty to see and do! Here are just a few of the top natural attractions:
Sun Valley – Sun Valley is a stunning resort in the state of Idaho known for its ski areas at Bald Mountain and nearby Dollar Mountain. There are miles of mountain trails, equestrian routes and wildflower-filled meadows to enjoy amongst a heap more of outdoor experience. Sun Valley
Craters of the moon – In the south of Idaho, you'll discover a lunar-like landscape that resulted from a volcanic eruption almost 2000 years ago. With five caves to explore and searing temperatures, you'll feel as though you're part of a science experiment! Craters of the moon
Sawtooth National Recreation Area – This wildland is situated in central Idaho and is 756,000 acres huge. Boasting 700 miles of hiking and equestrian trails, with peaks rising over 10,000 feet, you'll never wish to leave! You can camp overnight and enjoy outdoor activities all year round Sawtooth National Recreation Area
Lake Coeur d'Alene – This mountain-ringed lake in Northern Idaho is a thing of beauty and this is apparent with just one visit. The lake stretches 25 miles longand is surrounded by a luscious forest packed with scenic hiking trails. Other activities include boating, sailing and fishing. But be sure to go in the summertime!
Hell's Canyon National Recreational Area – You can find this recreational site in the Wallowa-Whitman National Forest of northern Idaho. Enjoy hiking and horseback trails, rafting down the white-water rapids of the Snake River, or in winter go skiing and snowmobiling. Hells Canyon National Recreation Area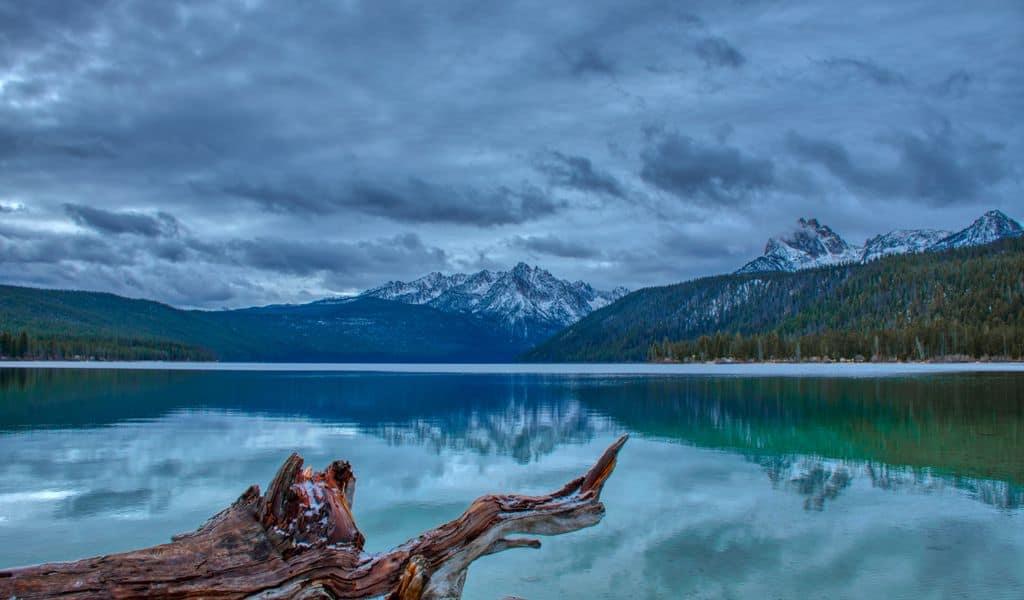 Top cities in Idaho
| | | |
| --- | --- | --- |
| City | What makes it great | Population |
| Boise | A rapidly growing city, heaving with arts and culture. With all its natural beauty and job opportunities, coupled with virtually no crime, good schools, and neighborhoods, it's a dream city to reside in. With endless outdoor activities, you'll never wish to go anywhere else! | 214237 |
| Nampa | Nampa is reputable for its successful food processing, agriculture and manufacturing companies. However, restaurants and other retail outlets have certainly risen to the occasion in this environment-rich city. Their healthcare and technology are rising quickly, much to everyone's satisfaction. | 86518 |
| Meridian | If you're looking for a clean and safe city, the Meridian is the place to be. With low crime rates and friendly people, this is a city where you'd be thrilled to raise your children. On the business side, it shows exponential economic growth and population growth. | 83596 |
| Idaho Falls | You've just found the best of both worlds. IdahoFalls ranks in the top 5 for growth in high paying jobs as well as the top 10 for affordable housing and household income growth. But wait, there's more! It's also sitting pretty in the top 15 for per capita spending on food, health care coverage. | 58292 |
| Pocatello | A small and quaint city but with large city amenities. An Intertwined community with many available options on the types of places where you can go for entertainment and food. Pocatello is beautiful and Old Town Pocatello is a stop you should make to go and explore. | 54350 |
| Caldwell | Downtown Caldwell was actually a ghost town at one point if you can believe it! Now, you'll be lucky if you can get a table to eat at, on a Friday night! It is also one of the fastest-growing cities in Idaho! Though they still have a strong sense of community no matter how much they tend to grow. | 48957 |
Looking for work?
Idaho's economy is extremely diverse with manufacturing and agriculture sitting at the top in terms of popular industries. Followed by the likes of high-tech, tourism, retail, healthcare, business, and information services. If you're looking to find a listing that suits your needs and skill set, it would be best to begin with Idaho Commerce and Labor, comprising an impressive 24 offices throughout Idaho.
Statistics show that the current unemployment rate across the entire state of Idaho is just 2.9%. Compared to the 4.1% rate being the average for American States. Despite the fact that the minimum wage of Idaho matches the required federal level at $7.25 per hour, the overall cost of living is lower too.
Top hiring firms in Idaho
You can easily find a job through a number of online job search tools as well. Try jobs in Idaho and simply search by entering your zip code and the type of work you're after! There are loads of options and you can even choose a place that's not too far from home.
Financial Economy and top industries
As we all know, Idaho is huge in agriculture, making up 15% of the workforce. However, other top sectors include healthcare and government positions. Due to the city center hosting predominantly ranches and farms, it's ideal for one to have those that can take care of it all.
The great part is that most of the positions available for placing of candidates do not require a specific degree or skill for employment.
Top industries include those amongst:
Manufacturing
Health Care
Tourism
Agriculture
Food Processing
Timber
Mining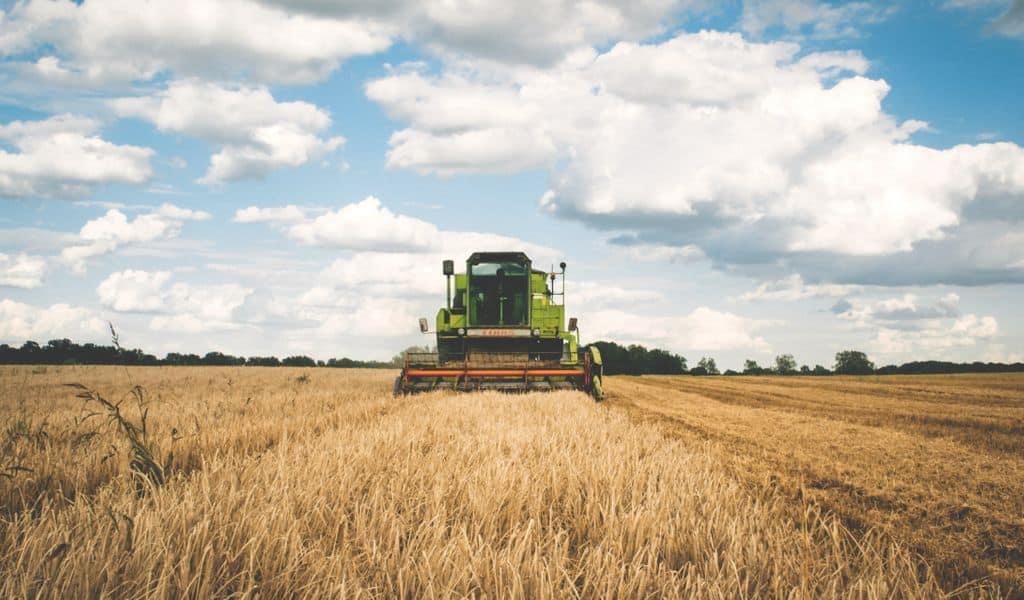 Things to do
There is no chance of ever being lost without something to do in the popular Gem State – Idaho! You can go fishing, join a team or go solo on a hiking trail. Take a raft upstream or ski in the colder months. The best outdoor adventures await in this beautifully magnificent state.
Northern Idaho

Looking for lush forests and wildlife like no other? Try Sapphire Lakes. Exploring North Idaho is an idyllic exploration of nature at its best.

North Central Idaho

This is a one for the lovers of history! Trace the steps of Lewis & Clark and find the breathtaking Northwest Passage to the Pacific.

Southwest Idaho

Do cultural experiences get your juices flowing? Then Southwest Idaho is for you! From the Boise Art Museum to Idaho Anne Frank Human Rights Memorial, you are spoilt for choice.

South Central Idaho

From rock climbing to horse riding or wondering through the nature reserves parks will leave you taking eye-catching photos worth boasting about. The big rivers and distinctive landscapes will keep you going back for more.

Central Idaho

Cast your line in Hemingway's favorite creek, enjoy rafting Middle Fork or Main Salmon River, either way, you will have the time of your life. The tallest mountain peak in Idaho is reason enough.

Eastern Idaho

Free roaming wildlife, luscious landscapes and mighty rivers are all you need to enjoy the best Eastern Idaho has to offer.

Southeast Idaho

A beautiful turquoise-blue 20-mile lake will undoubtedly take your breath away. If hot springs are your thing, you're in luck! Not to mention a rich Native American history and an ancient volcano for those looking for something with a twist.
Other interesting things to see and do:
Idaho is home to the longest gondola ride in the world! So buckle up and enjoy the beauty from high up. You'll find this ride in Silver Mountain Resort in Kellogg.
It is also home to the longest boardwalk in the world! At 3,300 feet this is definitely one for all those who love a walk along the beach.
Idaho is also home to thehighest navigable river in the world, the St Joe River. This river flows from an impressive elevation of almost 7,000 feet.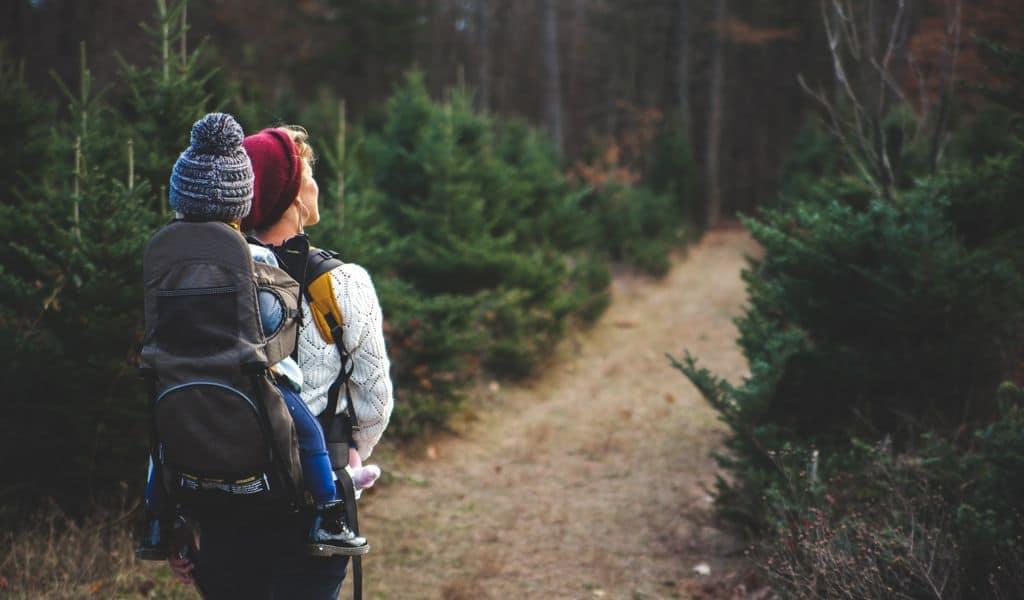 Getting around in good old Idaho
The average commute time in Idaho has been recorded at an average of 18.4 minutes. The more populated areas of Idaho might have a slightly higher average commute time. However, it is still quicker than the United States' average time of 26.4 minutes. Being Idaho, traffic is not the sole influence over commuting times. Other factors such as the weather play are other factors to consider. Notoriously, snow and ice affect commuting times drastically. Always consider the safest route when commuting in Idaho.
Main highways in Idaho:
Interstate 15
Interstate 184
Business Loop 90
ITD is responsible for the transportation infrastructure, which comprises of:
Around 12,200 miles of roads
1,800+ bridges
Around 1,630 miles of rail lines
126 airports
29 rest areas
12 ports of entry
Baseline 5 year statistics on traffic fatalities or serious injuries:
Traffic fatalities on Public Roads
Serious injuries on Public Roads
2013 – 2017
222.6
2013 – 2017
1,292.2
Target 5 Year Ave. 2015 – 2019
187.0
Target 5 Year Ave. 2015 – 2019
1,230.0
Public transport options in Idaho
If you don't own a vehicle and are thinking about moving to Idaho, then you will want to take care of this disadvantage right away. Living in Boise won't be a problem typically. Nor will any of the larger cities really. However, in the rural side of Idaho, rides with the likes of Uber and Lyft are rarely found – they're relatively non-existent. If you do manage to gain access to a bus or rail option, you'll notice that the systems run very inefficiently.
Below you'll find popular modes of transport used by the public, along with their respective costs:
| | |
| --- | --- |
| Public Transport Type | Price / Fee |
| Local Busses | Single Ride = $1.50 and a day pass = $2.50 |
| Taxi | A minimum fee of $ 7.50 and $27.50 per minute traveled |
| Uber | UBERX Base fare = $2.55 Uber XL Base fare = $3.85 |
| Lyft | Lyft Base fee = $3.46 Lyft Plus Base fee = $3.90 |
| Biking | $75 for a full day or $85 for 24 hours. $65 for Additional Days. |
Low crime rate
When relocating to Idaho, one of the crucial elements is you and your family's safety. It's recommended then that you research the crime rates and cities that are deemed as safe compared to others etc. Local police stations and authorities would be able to provide you with statistics to help you make your decision with peace of mind. It's fair to say that Idaho's crime rate is the lowest in the West, and this is according to FBI Statistics.
Did you know that the Gem State – Idaho – is one of the 10 safest states in the U.S.? Regardless of the rate of population growth, Idaho continues to impress in this category by actually dropping its crime rate. Idaho boasts two law enforcement officials per every 1000 citizens and the top five safest cities are well under the average of others in the major crime categories.
The safest cities in Idaho are Rexburg, Meridian, Moscow, Post Falls, and Idaho Falls, in that order.
In the end, is moving to Idaho worth it?
It's no news to Americans or anyone I'm sure, that the general American population is subjected to migration. What tends to happen is that the residents move from their native state onto new ones for a variety of reasons.
Idaho has an unnatural beauty. It is literally a Mecca for outdoor enthusiasts with a variety of breathtaking landscapes and diverse nature. You'll discover winding rivers and thick forests along with stretches of farmland with high peaks in the distance.
When it comes to your kid's education and whether they'll be taken care of, you're in the best place you can be.
The rivers, mountains, and farmland dominate the state's landscape. The panhandle has stunning green hillsides, mountains, and pristine lakes. There is an undeniable character about the state of Idaho that you just can't explain. Whichever part of this magnificent state you choose to live in, you'll find phenomenal landscapes and scenery, a heap of activities and lovely friendly people.
How to Move to Idaho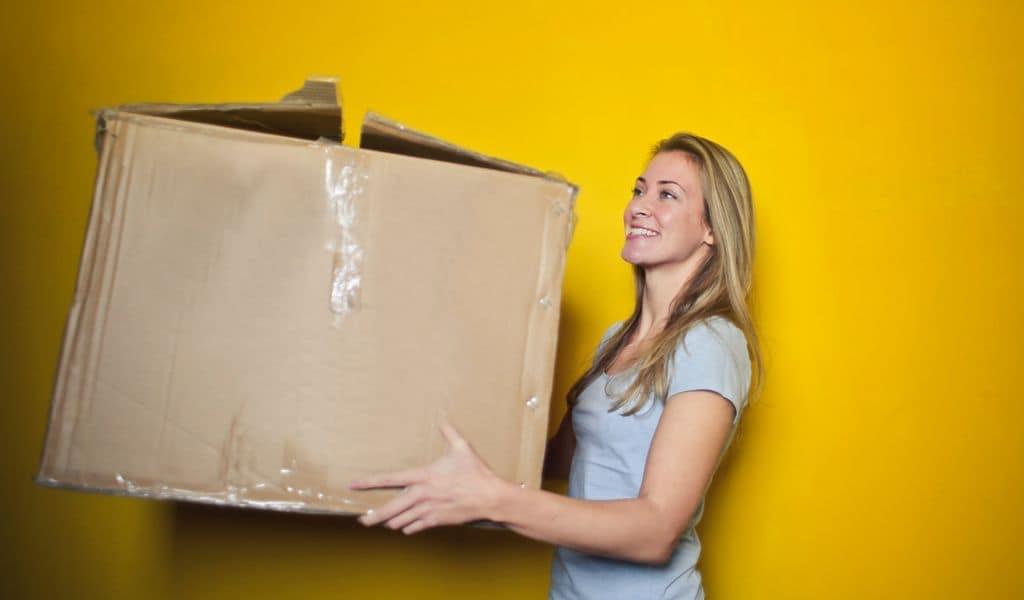 Plan Ahead – Relocating is a major life decision. Take the time to plan, make notes, do research, get quotes and consider your emotions and your gut throughout the process. The right decisions take time, so don't rush through it!
Downside – Idaho is a lovely place for a fresh start. If your family is becoming smaller, or your household goods are fewer after the move, then look at cutting costs to match the theme of downsizing. Start off with a smaller home or a rental.
Get Moving Quotes – Moving quotes can be pretty hefty. This is where you need to think smart and get professional. Site inspectors can easily evaluate and quote you with accuracy based on your moving needs. Compare more than one set of quotes and decide which cost suits your needs the best.
Book Movers – It's time to make the booking! It's daunting, yet thrilling! Your migration to Idaho is just around the corner. Be sure to ask all the right questions, read the fine print and avoid any nasty hidden costs that could crop up where you least expect.
Visit your New Area – This is a no-brainer! One should always holiday in the state before deciding if it truly is the right fit for you and your family. Go ahead and book a trip, stay awhile, get a feel for as many experiences that you may become a part of your daily life as you can.
Start Packing – This is when it's all smiles and it's time to get moving! Blow the dust of those old suitcases and get packing! Not only are you packing your bags, but you'll be packing boxes – plenty of them! There are professional packers too that could assist with this if you prefer. Look them up and remember to chuck out all the old unwanted items – perhaps with a charity.
Create an Essential Box – That box that has your toothpaste, your first week's clothing outfits and other essentials that cannot go missing or cannot come late, that's the box you create just for you to take with you.
Say your Farewells – It may be hanging heavily on your heart, but it's time to say goodbye. You're all packed, you're good to go, but maybe take a walk down your favorite street one last time, or visit that favorite restaurant with a few old friends before you head out.
Get Some Rest – Get a good, restful night's sleep. You have a long trip ahead of you and you'll need to be mentally, physically and emotionally prepared for it. So sleep well and get a fresh start!
Enjoy the Move – Don't forget this one, it's the most important really. Revel in all the fun and exciting parts of the move. Relocating to Idaho was probably a taxing decision on your mind, health, and everything, but you've made it and it's time to enjoy it. Put all the fear behind you, take photos and laugh throughout until you're finally settled.
Unsure whether you've ticked all of the boxes? Go through our downloadable moving checklist available on our website to give you peace of mind.
Moving services to help you relocate to Idaho
Furniture Transportation – This might feel like the nightmare part of the entire move because you're worried about breakables and insurance and the safety of your furniture at this time. However, there are plenty of moving companies that understand how you feel and are more than happy to help you through this part seamlessly.
Long Distance Movers – Not everything about moving to Idaho has to be as long as the process of getting to this position. The move might be long distance, but long-distance movers are very familiar with the easiest and quickest way to get your life moved from your current state all the way to Idaho.
Last Minute Movers – Relocating to Idaho has a list of to-do's longer than the list of states! There is plenty to get done, so when that one thing is forgotten that you never even realized wasn't taken care of until that moment you did, the last-minute movers come to the rescue.