Date: 01/31/2020
Reading time: 17 minutes
Share on
Relocating to a new state can be exactly what you need to kick off that new chapter in your life. This new future you are planning for your family is bright and filled with memories that you will treasure forever. What better state to embrace all these new wondrous opportunities in than the Treasure State?
Although Montana gets its nickname from the rich minerals its soil holds, this state is one that holds plenty of opportunity for a bright future for both you and your family.
Surrounded by the snow-capped Rockies, this mountain state is the fourth largest state in the United States. The Treasure State is also famous for its quality red meats including bison, elk, and beef making the state a meat lover's paradise.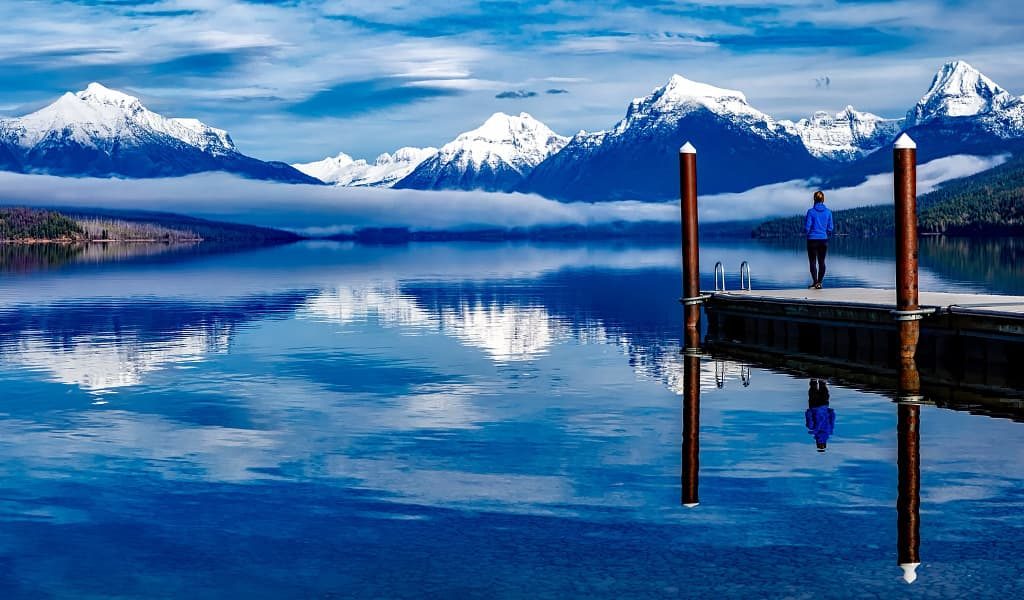 Although education is top-priority in Montana there is also a large emphasis on outdoor activities. With plenty of snow sports to choose from you are sure to find a sport that will fit your personality.
Moving to a new state can be daunting but with the correct moving company, the entire ordeal can be over and done with in no time. No need to worry about moving furniture or even expensive artworks and antiques – they do it all.
Contents:
Getting to know Montana
When researching relocating to a new state it can be difficult to pinpoint the aspects that will sway your decision. When you decided it is time to relocate you had your reasons at heart.
Let's compare these reasons to the various pros and cons of relocating to Montana and see how Montana weighs against your needs.
| | |
| --- | --- |
| Pros | Details |
| Go on an adventure | Camping, hunting, and fishing are popular pastimes in Montana. As residents live in the center of nature there are always plenty of natural marvels to explore. You can also expect to bump into many wild animals which can be a wonderful experience if you are an animal lover. |
| Low population | Due to the size and terrain of the state, there are regions where you will be several miles from any neighbors. |
| Top educational facilities | Education is highly regarded in Montana and is one of the top states to establish a good educational foundation. |
| World-class winter sports | Sport is a massive tourist attraction for Montana and offers plenty of opportunities to become active. |
| Cheaper rentals | Residents in Montana experience some of the lowest rental and utility costs in the US. |
| Want to be a rancher? | Montana is one of the largest contributors to agricultural income in the US. |
| Friendly neighbors | You will be made to feel right at home when you arrive at your new Montana home. In Montana, neighbors rely on one another to get things done and people are always willing to lend a helping hand. |
| | |
| --- | --- |
| Cons | Details |
| Public transport is a no-no | Public transport is not optimal for inter-city travel due to snowy conditions. If you live in rural areas, owning a four-wheel-drive vehicle is essential. |
| Weather woes | Every season appears to be host to extremes in Montana: in summer it is hot, winter it reaches freezing temperatures and fall is host to some nasty thunderstorms. |
| House hunting | Real estate in the cities can be quite pricey while the rural areas have proven to be more affordable. |
| Slow-paced | The latest trends in New York or California often take two years to reach Montana. The latest fashions are also often not practical for this state. |
| The political divide | Montana is one of the states in which the political divide between Republican and Democrat supporters is quite evident. If you engage in a political discussion you can expect a debate. |
| Rely on yourself | Keeping a survival kit in your car and a few days' worth of supplies in your home is a must in Montana. Because of the weather, it is not uncommon to run into car trouble. |
| Recycling problems | Despite the emphasis on nature in the state, recycling can prove to be difficult with recycling bins only found in certain areas. |
Lifestyle, cities and general living in Montana
It is normal to want to fit in when you move to a new state. Adjusting to a new environment is not easy but you can ease the transition by ensuring that the demographics of Montana are similar to that of the state you are relocating from.
The latest census information from 2019 indicates that Montana has an estimated population of 1.07 million people. When you compare the population values from 2018, the comparison reveals a 1.17% increase in the state population. The latest gender statistics reveal that of the 1.07 million people, 49.7% are female and 50.3% are male. The state also has an average age of 39.8.
Due to the harsh terrain in Montana, the area is sparsely populated. Of the total 145 thousand square miles of landmass, there are only 6.86 people per square mile making Montana the 48th densest state in the country.
The religious and racial statistics for Montana in 2019 are as follows:
| | |
| --- | --- |
| Religion | Population Percentage |
| Christian Faiths | 65% |
| Atheism | 30% |
| Non-Christian Religions | 5% |
| Race | Population Percentage |
| White | 88.86% |
| Native American | 6.46% |
| Asian | 0.76% |
| Other races | 0.58% |
| African American | 0.44% |
| Native Hawaiian or Pacific Islander | 0.07% |
Montana's favorite cities
While the rural areas are a favorite for Montana residents there are also a few favorite cities that might be of interest. There is plenty for residents and tourists to get up to in Montana so let's get to know some of the top cities.
Billings:
Found beside the Yellowstone River surrounded by striking sandstone cliffs, Billings is ideal for nature lovers offering a series of parks, hiking trails, and historical attractions.
ZooMontana is perfect for a fun day in the sun showcasing numerous birds, reptiles, and both North American and Asian animals. With over 70 acres of woods, you can expect to see animals native to the area such as grizzly bears and Siberian tigers.
If you are a beer lover then you will love Billings. Billings houses multiple breweries and distilleries that are all near to one another.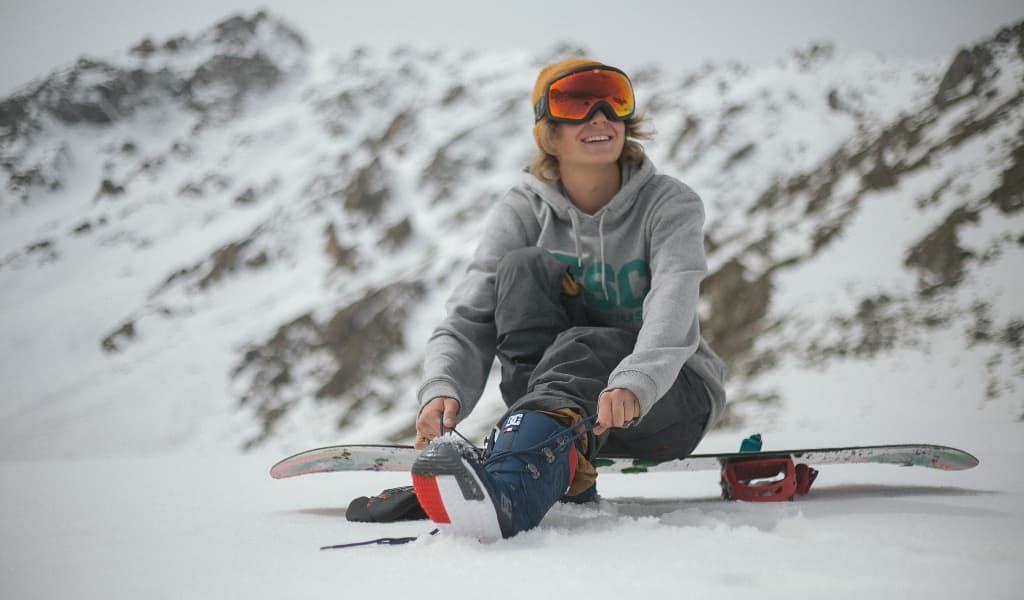 Missoula:
Quickly becoming one of the top states to reside in, Missoula is host to a variety of breweries and art galleries.
If you are into winter sports, particularly skiing, then the Snowball is the ideal place to get in touch with your adrenaline-fuelled side. Or just grab some wood-fired pizza and beer and enjoy some of the live events.
If you want to pick up some souvenirs then the best place to do so is at Rockin' Rudy's. With tons of novelty gifts, t-shirts and even vinyl records to choose from, you will be sure to pick up something to commemorate your move to Montana.
Great Falls:
Great Falls is the place to be if you are an art enthusiast. There are also extensive hiking trails where you can view five different wondrous waterfalls in the area.
There is also plenty for the kids to get up to including the Riverside Rail Yard Skate Park. With a variety of dips, curves, rails, and spines the park is likely to keep both rookies and skilled skaters busy for hours.
Parents can also enjoy a bar that is out of the ordinary at the Sip 'n Dip Lounge. Already receiving international acclaim, this lounge is unique for its live mermaid shows.
Bozeman:
If you are on your way to Yellowstone National Park, then Bozeman is a stop that you must not miss.
If you are looking for a place to soak away the relocation stress then look no further than Chico Hot Springs Resort & Day Spa. Here you can do much more than just soak up the steam in the hot springs. You can also visit the day spa, go horse riding and enjoy some fine dining.
Bozeman is host to several exciting events but a favorite is the Sweet Pea Festival in Lindley Park. You can enjoy live entertainment and delicious food or visit one of many arts and crafts exhibitions. Or even partake in the Sweet Pea parade and ball!
Helena:
As the capital city of Montana, you can expect to find many historical areas of interest. Helena was originally founded as a gold camp and has now become known as the Queen City of the Rockies.
Take a boat ride through the gorgeous river canyon that runs beside Helena. At the Gates of the Mountains, you will be able to relax in nature and witness the beauty of the natural fauna and flora.
After a day in the wilderness, you could use a pick-me-up. The Parrot Confectionery could have just the thing! In operation since 1922, this candy store sells handmade chocolates, ice cream and blazing chili that are sure to tickle your tastebuds.
Taking a look into the past
As exciting as tours, fancy coffee shops and adrenaline-packed ski trips can be sometimes it is nice to turn it down a notch and take a walk through history. Montana has a variety of museums that are sure to provide you with an informative and thrilling historical experience.
The funny side of Montana
Whichever state you live in you will always come across some interesting, strange and downright funny facts and state laws; Montana is no exception to this. These fun facts and interesting state laws will make for some good dinner conversation about your prospective state.
Fun facts about Montana
Plenty of Animals – Montana's landscape and natural forests are home to thousands of wonderful creatures. But it is interesting to know that the deer, elk, and antelope populations greatly outnumber the people living in Montana.
Adrenaline runs in the blood – with so many different extreme winter sports to partake in, it is no wonder that Montana has bred a few adrenaline junkies. One of which was the famous Evel Knievel!
Down in the ditch – in Montana when you hear the word 'ditch', it is generally associated with ordering a drink at a bar. In Montana 'ditch' means 'with water'. So the next time you hear someone order a whiskey ditch, you know what's potting!
Talk about dramatic weather – Loma, a city in Montana, holds the record for most drastic temperature change in 24-hours. In 1972, the temperature in Loma rose from a chilling negative 54 degrees Fahrenheit to a high 49 degrees Fahrenheit.
The great grizzly – the largest grizzly population can be found in Montana. Because of this, Montana also declared the grizzly bear as their state animal.
Interesting Montana state laws
In Montana, if you are traveling with a sheep in your truck's cab, you will need a person to accompany it.
Married women were not permitted to fish by themselves on a Sunday and unmarried women are not allowed to fish alone at all.
If you love pet rats then Billings is not the city for you – it is against the law to raise pet rats here.
Make sure not to open your husband's mail because this is considered a criminal act in Montana.
In Billings, irritating those who walk by on the sidewalk with a water sprinkler is unlawful.
Pool tables have to be visible from the street in every billiard establishment.
Out and about in the great outdoors
While the scenery in Montana is undoubtedly beautiful, there is no denying that the weather can be quite harsh. Residents can expect an average of 13.66 inches of rainfall annually and 54 inches of snowfall as measured by the Montana weather statistics for Billings in 2019.
As a northern Pacific state, Montana typically experiences cool summers and mild winters. However, the weather can be unpredictable with heat and cold that is typically unseasonal.
Although residents do assure that all four seasons can be experienced throughout the year, snowy and cold weather is the norm. Temperatures recorded in Billings revealed an annual high temperature of 59.3 degrees Fahrenheit and an annual low temperature of 36.8 degrees Fahrenheit.
Take in all of the natural wonders
Montana is a nature lover's paradise with an array of lush forests, highlands, and valleys that all end with the Rockies on the horizon. With such marvelous nature right on your doorstep, it will be difficult to not want to explore these natural wonders once you relocate to Montana.
Lewis & Clark Caverns (Whitehall): these limestone caverns are the first recorded state park in Montana. Here tour groups can visit the caverns and view the astonishing stalagmites and stalactites.
Quake Lake (Madison County): forming part of the Madison River, Earthquake Lake was created after an earthquake in August 1959 that resulted in the death of 28 people. The 7.5 earthquake resulted in an 80-million tonne landslide that formed the lake.
Flathead Lake (Flathead County): Flathead Lake is a popular destination in the summertime. Not only is it one of the largest natural freshwater lakes but it is also one of the cleanest lakes for its size.
Glacier National Park (Columbia Falls): easily accessible by car, this natural wonderland has over 700 miles of hiking trails. Find everything from thick forests to flowing waterfalls and sparkling lakes in the area making this the perfect natural escape from the busy city life.
The Grizzly and Wolf Discovery Center (West Yellowstone): if you are an animal lover then the Grizzly and Wolf Discovery Center is one that you should add to the list. The center was opened as a sanctuary for animals who were orphaned or who grew too familiar with humans.
Going-to-the-Sun Road (Flathead County/Glacier County): if you are looking for a stretch of road that is great for a road trip then the Going-to-the-sun Road is ideal. Traveling through the heart of Glacier National Park and the Continental Divide, this mountain road is considered one of the loveliest in all of the US offering breathtaking views.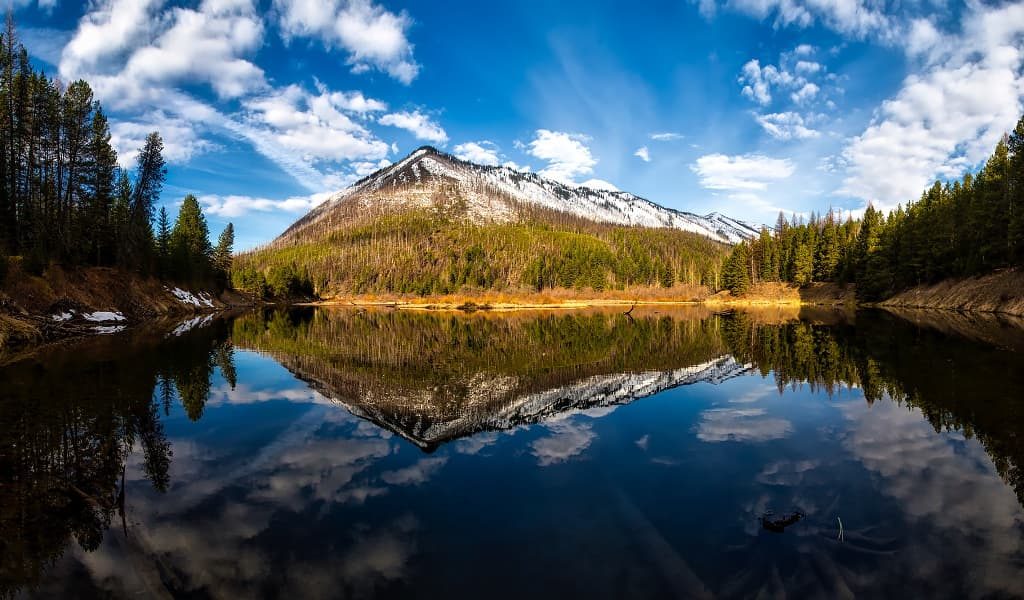 Natural disasters in Montana
Although many states are prone to natural disasters, there are few which barely experience any – Montana is one of such states!
Montana is not prone to hurricanes, earthquakes, and tornadoes but is familiar with the occasional flood. In the past century, there have, however, only been five significant floods.
The Montana Department of Public Health & Human Services (DPHHS) released an official guide for parents to educate their children about the natural disasters in the area and the correct precautions to take in each situation.
The costs involved with relocating to Montana
Unfortunately relocating does not come at a cheap price and does require planning, budgeting, and reallocation of funds to afford the big move to Montana. The total cost of the move depends on the number of possessions you have as well as the distance that the movers will need to drive to get to your new home.
Here are a few approximate relocation costs to help you get an idea of how much you will need to save for the move to Montana.
New York to Montana = $5,976
Los Angeles to Montana = $4,700
Chicago to Montana = $5,087
Boston to Montana = $5,992
Louisiana to Montana = $5,254
New Orleans to Montana = $5,254
Buying versus renting in Montana
The fact remains that some states are good for purchasing property while others are better for renting. While you might think it a good investment to purchase a home as soon as you arrive in Montana it is best to put on the brakes and slow down.
Property in the urban areas has proven to be more expensive than that in the rural areas so you need to determine what would be most cost-effective for your household – especially if you have children that need to get to school every day.
Therefore, it is better to test the waters and rent a property to see if it is the right fit for your family.
The latest housing statistics in Montana have revealed a 5.2% increase in cost since 2018 placing the average home cost now at $277,801 with a cost of $207 per square foot.
However, if you are more interested in renting, you will be happy to hear that the current average rental price in Montana is $1,300 per month making it nearly $300 lower than the national average.
The table below illustrates the average home costs for various Montana cities:
| | |
| --- | --- |
| City Name | Average Home Cost |
| Missoula | $240,700 |
| Billings | $204,800 |
| Laurel | $196,400 |
| Kalispell | $195,500 |
| Great Falls | $160,500 |
Keeping up with the Montana cost of living
Moving to a new state requires you to make many adjustments – one of which might be the standard of living. The change in your lifestyle drastically depends on from where you are relocating.
Before relocating to Montana, it would be wise to determine just how much you will have to change your lifestyle. The easiest way to do this is by using the Economic Policy Institute's family budget calculator.
This calculator will determine your household's approximate annual and monthly cost of living based on the size of your household. The calculator considers various values into the calculation including healthcare, child care, and taxes.
A family of two adults and two children residing in Billings can expect an approximate annual cost of living of $88,653 and a monthly cost of living of $7,388. While a family residing in Great Falls will have an approximate annual cost of living of $84,266 and a monthly estimate of $7,022.
Secure a bright future for your family
Many people are flocking to Montana because of the great educational opportunities and medical facilities that the state has to offer.
Give your children the best education
Giving your child a solid educational foundation is the best way to springboard their future and, luckily for you, Montana offers some of the best educational opportunities in the country.
Choose from some of the best elementary, middle and high schools in Montana:
Top ranking universities in Montana:
Health is a top priority in Montana
The healthcare system in Montana is ranked 28th in the US with other notable rankings including 25th in healthcare access and healthcare quality. Montana is also ranked as one of the top states to pursue a healthcare career.
When compared to other states, Montana's healthcare costs are significantly lower than those of other states.
This is because Montana consists of mostly rural communities. The sparsity of the state there are only a few medical providers in the area so there is not much competition to push prices sky-high.
Montana has also adopted a new healthcare plan wherein no insurance is needed. Flex Family Health allows a direct agreement between the doctor and the patient cutting out the insurer completely.
For as little as $59 per individual or $149 per family per month, you will receive a medical cover that is billed to you directly instead of to your insurer. This way you can save your insurance cover for more expensive medical predicaments.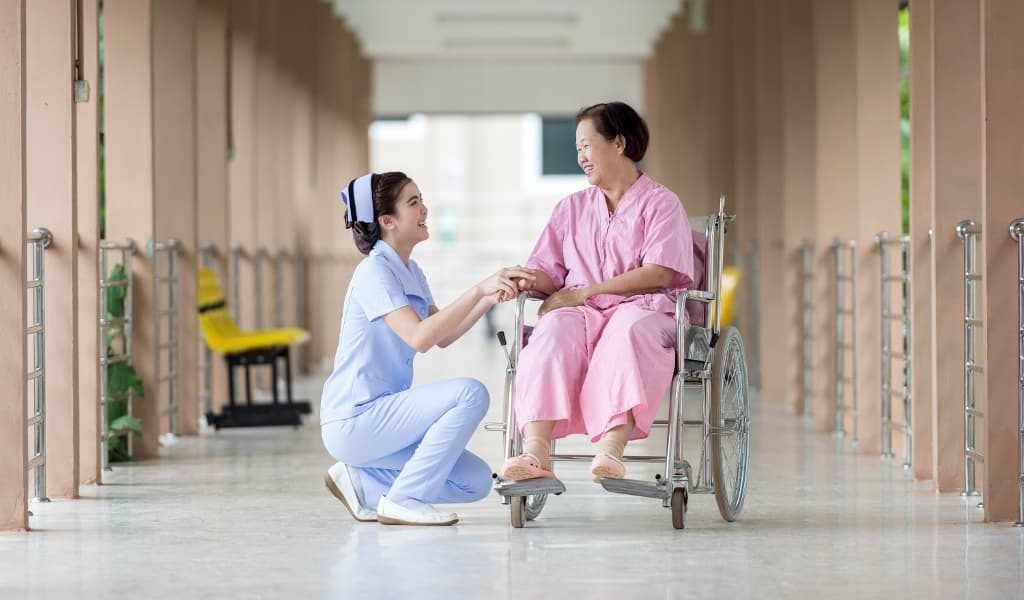 Here is a list of the top medical facilities in Montana should you require medical attention:
Crime and safety in Montana
No matter how great a state sounds the one thing you want to assure yourself of is that your family will be safe from crime if you choose to relocate there. Of course, no state is void of crime, but you can choose to move to a city with a low crime rate.
The crime rate in Montana is slightly lower than the national average with 4.27 crimes occurring per 1,000 individuals in comparison to 4.49 at a national level. When comparing past crime statistics for the state there has been a steady decline in crime since 2016 which is good news.
The average number of crimes occurring annually in Montana is 30,492 with 3,974 being labeled as violent crimes and 26,518 being property related.
These statistics place the chances of becoming victim to violent crime in Montana as 1 in 267 with a crime per square mile rating of 30.
Making a living in Montana
Relocating to a new state means looking for new employment.
According to the latest unemployment statistics, only 3.4% of the Montana population are unemployed. With a positive steady job growth rate over the past decade, Montana experienced an employment increase of 0.8% or 4,130 jobs in 2019.
While the above data bodes well for the future, it might be reassuring to check the State Occupational Employment and Wage Estimates released by the Bureau of Labor Statistics to determine which industries are currently in demand of labor.
Montana's economy is currently ranked 38th in the US with impressive contributions from the agricultural and livestock sectors.
The economy in Montana is predominantly driven by the primary sector, namely agriculture, mining, energy production, and forestry.
The current top-ranked industries in Montana are as follows:
Agricultural industry
Oil, gas, and mining industry
Construction industry
Manufacturing industry
Wholesale industry
If you are struggling to find the correct place to look for work in Montana or there are no jobs with your current skill set, then the best bet is to make use of a recruitment agency. These agencies know the job market like the back of their hand and will help you find a job fast!
Making your way around Montana
Traffic reports have revealed that Montana is one of the worst states to commute in.
In 2017, Montana was ranked as the worst state to drive in and not because of animals, unsafe roads, or bad weather. This infamous title was given because of driver negligence.
Montana has an accident fatality rate of 18.23 per 100,000 which is significantly higher than the national average of 11.59.
However, despite these harsh truths, Montana is ranked 49th for traffic congestion in the US with an average commute time of only 18.1 minutes. With a lower population, the traffic in Montana is not nearly as severe as the other states. Commuting can become dangerous in the wintertime due to intense snowstorms.
There are some roads and highways that are best avoided as they are renowned for being unsafe to travel on. When you are relocating to Montana it is best to be aware of the roads you should avoid.
U.S. Route 2 – with an average fatality rate of 13 persons per year, this stretch of road between Butte and Three Forks is dangerous because of its seclusion. Ambulances take approximately 80 minutes to reach the accident scene.
The Beartooth Highway – the 68 mile stretch of highway between Red Lodge and Cooke City has proven to be particularly dangerous in heavy snowstorms due to its high number of abrupt turns and steep hills.
Interstate 90 – the National Highway Traffic Safety Administration has reported the I-90 as having the highest drunk driving fatalities throughout the state. While the road itself is not dangerous, the traffic can become quite congested.
Due to a large number of rural communities in Montana, residents need to have a vehicle. However, public transport still exists within the cities.
Find below a table recording the most popular forms of public transport in Montana along with their respective costs:
| | |
| --- | --- |
| Public Transport Type | Cost |
| Bus | $2.00 per trip or $28.00 per monthly pass. |
| Streamline Busses | Free for specific routes. |
| Amtrak Trains | Between $20 and $400 depending on the city-to-city distance. |
| Planes (intercity) | Average of $187.00 for one-way and $270.00 for a roundtrip. |
| Taxi | $5.75 initial fee and $1.86 per mile thereafter. |
| Uber | Uber X has an initial fee of $2.55 followed by $1.75 per mile. Uber XL has an initial fee of $3.85 followed by $2.85 per mile. |
| Lyft | $2.50 initial fee and $1.75 per mile. |
| Biking | From $25.00 up to $50.00 per day. |
Unfortunately, when you relocate you are required to apply for a new state license in Montana as well as re-registering on the voters roll.
When you relocate from another state you have a total of sixty days to apply for a non-commercial Montana license and thirty days for a commercial license.
When applying you will have to provide proof of identity as well as proof of residency in Montana. If you have a valid state license from your previous state you can potentially bypass the written and road tests at the discretion of the examiner.
After completing all relevant documentation, you will have to pay a $40.00 fee to receive your new state license.
Registering on the voter's roll is an easier and simpler process considering you can do so online. After completing the documentation online, it can be printed out and taken to the nearest county election office.
In the end, is moving to Montana worth it?
Montana is a sparsely populated state with plenty of opportunities to become active including hiking, skiing, and hunting. In addition to a healthy lifestyle, there is also little concern for any kind of natural disaster.
Home rentals in Montana are below the national average with some property been even cheaper in the rural areas. Because of the size of the state, there is very little traffic congestion and travelers experience low commuting times.
With a high emphasis on education, quality healthcare solutions, lower crime rates, and plenty of opportunity for employment, Montana has proven to be an ideal state for starting a bright and prosperous future.
While the weather can bring forth concerns it is a small price to pay to get a share of the Treasure State.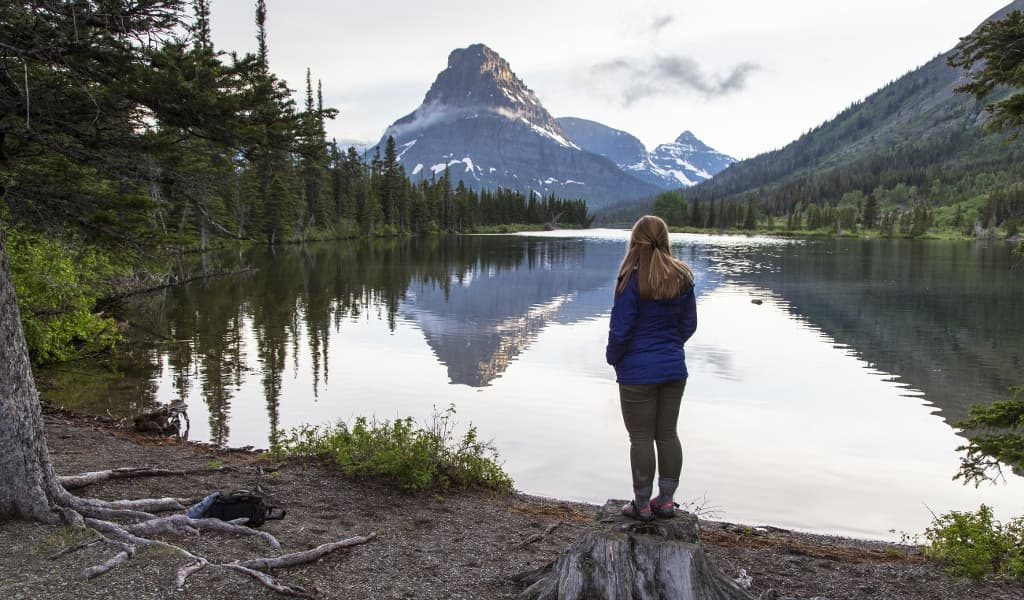 How to move to Montana
Plan ahead
Relocating is a hefty mission to pull off and requires you to plan ahead before moving to Montana. Whether you choose to sit down with a pen and paper or an I-Pad, you must start to develop your moving checklist.
Downsize
While you might be used to living in your large three-bedroom home, it might be time to consider downsizing to a smaller home in Montana. This is particularly valid if you are relocating for retirement or moving to an area with a higher cost of living.
Book Movers
The most important factor to get out of the way is to book movers. You need to take the time to find the right moving company for your relocation to Montana – particularly if you have pool tables or other irregular possessions. Planning ahead before moving to Montana with a professional moving company saves you time, effort and money.
With some research and a few phone calls, you will be able to get some solid moving quotes for a move to Montana. You do not need the additional stress of booking last minute movers!
See Your New Home
The next step is to take a road trip or a flight to visit your new area before your Montana relocation. This will allow you to become comfortable with directions and an opportunity to find out where essential stores are located – like the supermarket!
Start Packing
Once you are home you can start packing for the big Montana move. Make sure to organize your possessions according to rooms and correctly label each box – or get a professional to do it for you!
Have Essential Supplies Ready
Make sure to create an essential box containing everything that you will need for the long trip while relocating to Montana. This can include road sickness medication, headache pills, snacks and lots of water to keep hydrated!
Say Goodbyes
You can now say your farewells to your hometown and all the friends and family that you are leaving behind. Make sure to stop by your favorite places before you leave to get some closure.
Unwind
Get some rest before you set out on the long road, using a moving company to relocate to Montana gives you the peace of mind you need to enjoy your Montana relocation journey. It is important to be wide awake during your travels so get in that morning cup of coffee!
Enjoy
And, lastly, enjoy the move to Montana! Moving is an exciting experience with plenty to look forward to – particularly if you are moving to a different state.
If you are concerned that you will miss out on some important steps then feel free to check out our downloadable moving checklist.
Moving services to help you relocate to Montana
If you are thinking of relocating to a different state then you are going to need professional long distance movers. Moving from one city to another is a large ordeal so imagine the procedures involved in moving to another state!
Getting a professional to handle your furniture transportation is the best bet. They have experience in utilizing truck space effectively as well as ensuring that your possessions are packed safely.
This is particularly important if you have irregularly shaped or large possessions. Some movers specialize in piano transportation will ensure that your piano arrives safely on the other side.
If you are an artist or collector, art and antique movers will ensure that your precious pieces are stored correctly. Losing a piece is not an option!
There is no need to leave your beloved hot tub behind! Simply look up a hot tub mover and they will deliver it for you. The same goes for your pool table. Pool table movers know exactly how to handle these oddly shaped possessions.
If you have forgotten to book a mover, then do not fret! Last-minute movers can get everything wrapped and packed on the double.
Whether you need a residential mover or an office mover, you can rest assured that everything will be handled with skill and care. Movers are professionals for a reason! Pick up the telephone and start getting quotes for a professional mover today.