Date: 02/15/2020
Reading time: 16 minutes
Share on
An in-depth look at all the information you need to know when moving to the State of Washington, named after the first president of the United States – George Washington.
The State of Washington, is also known as the Cascadia, which is made up of Washington, Idaho, Oregon, and parts of both Montana and Wyoming.
One of the most diverse states in the U.S and the 18th largest state. Roughly 60 % of its population lives in the Seattle metropolitan area known for being a hub of business, transportation industry.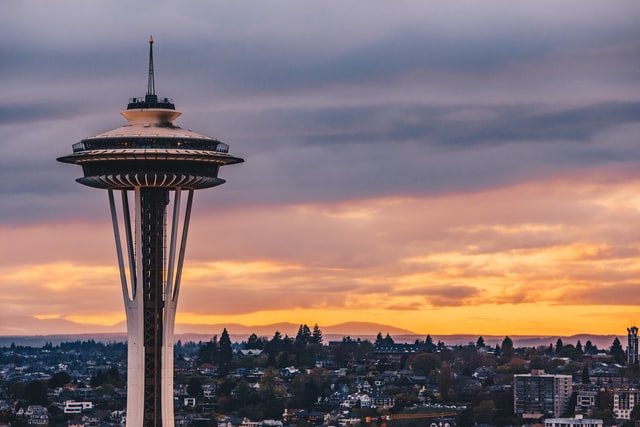 If you're on your way to moving to Washington State, an inlet of the Pacific Ocean consisting of numerous islands, bays and glaciers called Puget Sound – is where you should be. The other 4 quadrants (north, east, south and west) of the state consist of deep rainforests and mountain ranges and a semi-arid basin region in the east, central, and south, given over to intensive agriculture.
Mount Rainier, is one of its well-known natural structures and is an active composite volcano, at its highest elevation of almost 4,392 meters (14,411 feet), one of its mammoth mountain ranges in the adjoining states.
Contents:
Pros and Cons of Moving to Washington State
Washington is one of the most beautiful States the Pacific Northwest. Appreciating what it has is undeniable. Is it the right place for you to move your furniture? Let's dive right into a few of the pros and cons of moving to Washington State:
Pros
The Cascade Mountain Range is known to be one of the most beautiful landscape in the US, which makes this a great outdoors activities region for you and your kinds – mountain climbing, hiking and biking are all part of the fun things you can get up to amongst the choice of 100 odd mountain ranges.
Being so close to the Pacific Ocean and almost 250 miles of shoreline is also another appealing reason, especially for water enthusiasts or if you're into fishing, it's the perfect site for you. Other activities you can engage in are – wind-surfing, kayaking, paddle boarding and canoeing to name a few.
Valuable Real Estate – if you're looking to buy valuable waterfront property, look no further than Lake Washington, which surrounds its famous Mercer Island and is located next to Seattle which is undoubtedly the second largest lake in the region and home to luxurious waterfront real estate.
Now that the fun is over, let's move onto the serious stuff – Jobs. With some of the biggest names in the business industry, we're talking Google, Microsoft, Amazon and Boeing, the economy is thriving! And so, would you.
If you're looking to go on a tour, you can include both Oregon and California, which is on either side of the fence. Offering you some further sight-seeing options if you are new to the area. Not to mention these are some of the most eco-friendly and sustainable regions in the area.
Did you know that Washington has no state Income Tax? It is one of the seven state that belongs in this category.
With a mild Mediterranean climate, there is a slight difference between the east and west due to the Cascade Range, with a drier climate in the east and the west celebrates a marine climate similar to many regions in Europe.
You don't even need a car; you can ride a bike. It caters for bikes in every city and has been expanding its bicycle access more every year by adding more bike paths to encourage riding a bike and discourage the use of vehicles. Thereby minimising its carbon footprint.
Last but not least its level of education is flagship, with its University of Washington's prestigious research institution and school, and is the only state in the country that, as per the Board Of Education has reduced its tuition fees by between 15-20% in its 4-year colleges.
As if that's not enough, the state has almost 40 higher education institutions in Washington from major research institutions to religious, private and technical colleges.
Cons
There is no way to avoid seeing the fact that this is an expensive state to live in and Seattle, which is the more popular option for people relocating to Washington may have some slightly pricier real estate than say moving to Oregon . it will cost on average about $2000 for a 2-bed apartment in Seattle. However, if you look at the average salary of $70,000 a year, its no wonder prices are in this bracket.
So onto the next point – unless you are relocating within your existing company or have stacks of savings in your bank account, your first priority should be to look for a job once you make your move to Washington state. The advantage here is if you're into the tech-industry or a software engineer, Seattle added an astounding 33,000 jobs in these markets between that one year of 2016-2017.
The unpredictable weather due to the Cascade Ranges, may not be everyone's cup of tea. The extreme weather conditions can lead to temperature of up to 118 degrees Fahrenheit during the Summer months of between June to September and has been known to get to below – 48 degrees during winter in December.
Weird and Funny State Laws
Moving to the state does not have to be a boring chore, here are some entertaining facts to keep you smiling. It is known to be a weird state, besides the politicians and lawmakers enjoying the spoils of Washington state, turns out they went a step further to add some entertainment value to some weird and crazy laws. Keep reading if you are wondering what were on about.
Whether these are true or not, they seem to be of the public knowledge and sometimes even acknowledged.
Taking photographs in a public location for more than 5 minutes is forbidden.
It is not allowed to place a public notice calling a person a 'coward' for not accepting an invite to a duel.
Sometimes you can get a parking ticket, for parking in your own driveway.
Practicing you right to freedom of speech i.e. teaching or lecturing people in public places is allowed, but only up to no more than 30 days in one location.
You cannot use Santa Clause to sell alcohol.
It is illegal to marry your mother-in-law in Washington state.
Climate
The state has 2 separate but apparent climate zones – summer is mild and humid in the West with temperatures of around 27 degrees Centigrade around the Cascade region and Winter temperatures can drop to around 8 degrees C. The west has frequent fog and drizzle with cloud cover and receive snowfall of up to 200 inches annually, concentrated in the Cascade Range, which can be admirable for skiing on Mt Baker.
Nature
Washington has a lot to offer in the outdoor recreational activities category and hiking is one of the top contenders on that list. According to statistics from the Washington Nature Conservancy got to be one of the top ones on the list. According to their source Statista, the number of people who have either become more interested in or participated in hiking activities has grown significantly between the years 2006 – 2017 from 29 million in 2006 to double that of 44 million in 2017.
Below are some tips on how to have an eco-friendly hike and the 'Trail Etiquette' that goes with it, from the Conservancy's website:
Don't leave your trash anywhere, take it with no and leave nothing behind.
Keep it wild by maintaining a safe and far distance from any of the local wildlife. Keep to the trails and do not make your own one. Most importantly, do not feed the wild animals.
When nature calls go, but do it in consideration. Do not go near a source of water and dig a deep hole for your nature call, making sure you cover it up properly.
If you are new to the activity, it is polite trail etiquette to let the more experienced or faster hikers go past. Also do not make any unnecessary rowdy movements or loud noises to disturb not only the other hikers but also the surrounding wildlife.
Most importantly – Have fun but look after the place so future generations can enjoy it too!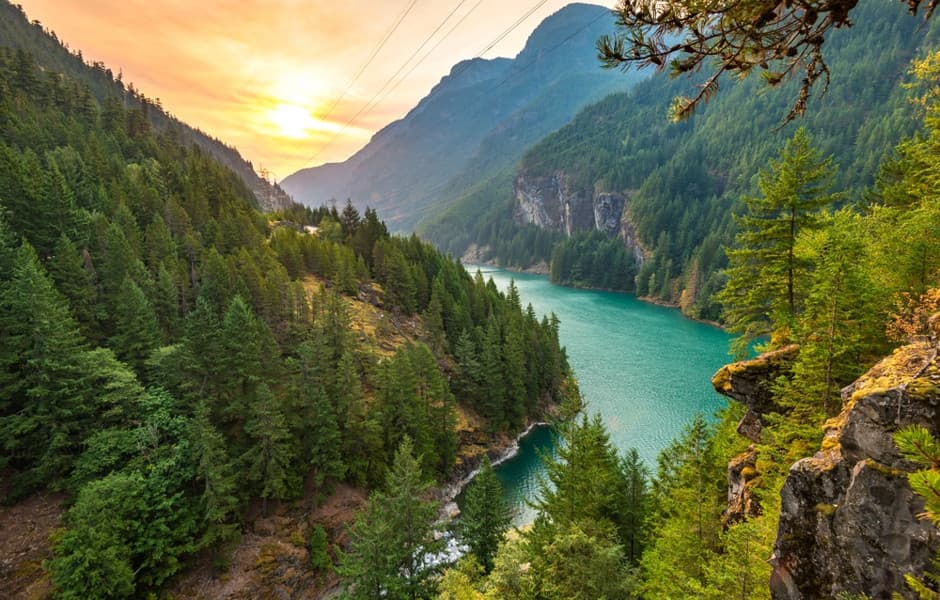 Flora and Fauna
It is home to an extraordinary amount of unique species from all of life including freshwater, terrestrial eco-systems and marine life. Some of the wildlife that you can find on one of your hiking or nature trails are pygmy rabbits, grizzly bears, deer-ferns and death camas, sagebrush and sea anemones, lichens and giant Palouse earthworms, to name just a few.
Recent numbers of plant and animal life have been recorded to include about 3,000 different types of plant species, 470 freshwater/ marine fishes, 140 mammals, about 25 different types of amphibians, bird species counted were 341, and 21 reptiles. Not to forget the 2,000 species of butterflies and moths in the states Greenland. That is one heck of a diverse ecosystem.
10 of the Most Amazing Places to Visit in Washington
1. Granite Mountain
These popular mountains offer exceptional views of its neighboring surroundings of Kaleetan Peak, Crystal Lake and Mount Rainer. The mountain is about 1700 metres and 16 miles east of the North Bend. It has a fire lookout that was constructed in 7924 and still works. Visiting the mountain is best done during the week as the weekends can get pretty busy.
2. Ferry from Seattle To Bremerton
Taking a ferry with your kids, can be a fun activity for the whole family. Especially the one that travels from Seattle to Bremerton, which has been in operation since 1951. It offers some hypnotic sights and sounds and of course the awe-inspiring Mount Rainer looking down on you at all times.
3. Lake Kachess or Jade Lake, Washington
An 11-mile trek that is well worth the hike. This is possibly one of the most beautiful lakes north of the narrows, where the river estuaries coming from Kachess River flow into it from the north and out from the south. The glacial silt is where the lakes blue-green colour comes from
4. Nisqually National Wildlife Refuge, Washington State
Nisqually Vista is looped just over 2 miles in length and is suitable for beginner trail blazers and experienced ones alike. On the way you can spot an array of its famous wildflowers along the track. To get the full benefits, it is recommended to visit this area July through August, so as too see it in all of its glory.
5. Diablo Lake, Washington
In the Northern mountains of Washington state lies this magnificent lake, with its home located between Gorge Lake and Ross Lake, this reservoir created by the dam, is called Diablo Lake. Activities popular in this area are kayaking and canoeing. The turquoise hue in this lake is also caused by a fine powder that falls into the water from the glaciers.
6. Mount St. Helens National Volcanic Monument
96 Miles northeast of Portland lies the magnificent and famous Mount St. Helens National Volcanic Monument and is one for the history (and school) books. It has a 110,000-acre volcano located in Skamania County. The last eruption was recorded 1980 and visitors were allowed to climb it since 1986.
7. Mount Shuksan
To the east of Mount Baker lies its predecessor, Mount Shuksan lies which is 11.6 miles south of the Canadian-US Border. It has five ridges that you can climb and four major faces. It is one of the most photographed natural sites due to its beauty and splendour.
8. Cape Flattery, Washington
A journey to the Cape Flattery in the north-western most point, will get you to what's known as the oldest named feature in Washington after James Cook named it in 1778.
9. Hoh Rainforest Trail, Olympic National Park, Washington
If you ever want to see Hemlock trees and Sitka spruce in their full splendour, the Hoh Rainforest is the place to be. They display their beauty in heights of 95-meter-tall structures and 7 meters in diameter. As you stroll through this rainforest you also will come across many varieties of lichens and mosses, almost like a fairy tale! Once you relocate to Washington, be sure to check this adventure out.
10. Sol Duc Falls at Olympic National Park, Washington State
The Olympic National Park covers several ecosystems across Washington State. With its expanse of Mountains and the popular Mount Olympus also popular amongst climbers and hikers.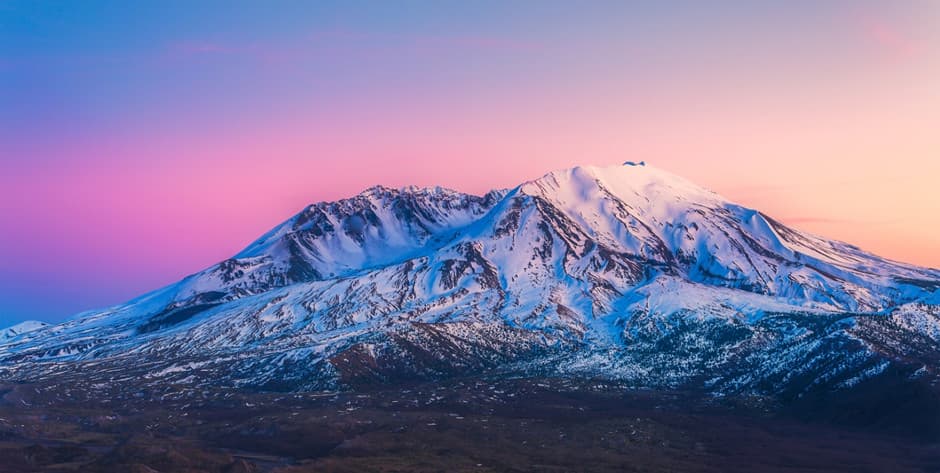 Natural Disasters
According to the Emergency management Division, the natural disasters that have occurred in Washington have been:
Earthquakes
Tornadoes
Wildfires
Avalanches
Flood
Drought
Landslide
Housing and Real Estate
Buying property in Washington
The median listing price of real estate in Washington is around $ 415,000 and the Sales price is on average $ 375,000. The home prices have gone up by 4% since 2018 and are predicted to go slightly higher in the year ahead.
If you are looking to buy property in Washington state, according to data gathered by HomeSnacks, these are the top 10 places to invest in reasonably prices property:
Connell
Quincy
Ephrata
Toppenish
West Richland
Pasco
Wapato
Grandview
Hoquiam
Othello
Renting
If you are on a budget and relocating your things down to the Pacific Northwest. Look no further than these 5 most affordable cities to rent:
Olympia

Average household Income:$52,834
Average price of a home: $240,800

Bothell

Average household Income:$344,600
Average price of a home: $75,643

Auburn

Average household Income:$231,200
Average price of a home: $57,635

Richland

Average household Income:$69,372
Average price of a home: $200,800

Redmond

Average household Income:$462,200
Average price of a home: $99,586
Read more about these statistics and all the unique characteristics of each city here .
Tendencies
The U.S. Bureau of Economic Analysis has put together in-depth analysis of all the different factors that make a state what it is for better or worse. According to their information the national average wages in 1997 in Washington has gone up from $44,410 in Washington and $42,779 in the US to $61,893 in Washington and $53,643 in the US, in 2017.
Unemployment rates have also had an impact, but a positive one, over the last few years – with the worse year in 2010 with a decline of almost 10% it has reduced to 4.5% in 2018 in Washington and an overall 3.9% in the USA.
Looking at the wage and salary numbers – between the years 1980 through to 2001, in Washington these numbers have grown by a total of 64.3% compared to 41.8 percent nationwide.
Price of Living
When you think of Washington, the thoughts of apples, beautiful surroundings and high-living, come to mind. Let's put that third one into numbers. What is the cost of living down there?
In a nutshell, if you are a single person to live comfortably, you would need at least a surplus of $4,270per month for everything (see below information). Cost of living index in Washington is 15.79% lower than in New York.
The Economic Policy Institution's budget calculator, break this down for you into housing, food, childcare, taxes, transportation and other necessities.
For example, if you are moving to Washington State with your family i.e. 2 adults and 2 children. We put that into the search and got the following breakdown (as of January 2010):
All in all, your expenses would amount to:
A monthly total of about $ 8,795 and an annual total of about $ 105,539.
The tool on the EPI website also lets you do a comparison between two states.
Demographics of Washington
If you are looking for information on the demographics of the state, the World Population Review website has extensive literature on it.
The latest census shows the total population of the whole of Washington is about 7,797,095 in 2020.
In a nutshell, the average age across the population of is 37.6 years. And the percentage population of females to males is almost equal with 49.9% females and 50.1% males as of 2020.
Ethnicity puts itself in the below categories:
White: 76.03%
Asian: 8.33%
Two or more races: 5.71%
Another race: 4.27%
Black or African American: 3.70%
Native American: 1.30%
Native Hawaiian or Pacific Islander: 0.66%
You can read about more stats and facts about Washington's population here.
Education in Washington
If you are looking to move to Washington to educate yourself, here is a list of the top universities in the state of Washington by ranking. Each link leads you to all the information you need regarding admissions, courses, yearly tuition, size and profile, accreditation and facilities:
| | | |
| --- | --- | --- |
| Rank | University | Town |
| 1 | University of Washington | Seattle |
| 2 | Washington State University | Pullman |
| 3 | Western Washington University | Bellingham |
| 4 | The Evergreen State College | Olympia |
| 5 | Seattle University | Seattle |
| 6 | Gonzaga University | Spokane |
| 7 | Eastern Washington University | Cheney |
| 8 | Central Washington University | Ellensburg |
| 9 | Bellevue College | Bellevue |
| 10 | Seattle Pacific University | Seattle |
There are 364 Washington schools including both public and private. Below is a list of some of the top rated schools in the state by Elementary, Middle and High Schools:
Top 5 Elementary Schools
| | | |
| --- | --- | --- |
| Elementary School | Town | Student Numbers |
| Dorothy Fox | Camas School District | 437 |
| Emerald Hills Elementary School | Sumner School District | 487 |
| Grand Ridge Elementary School | Issaquah School District | 758 |
| Lake Tapps Elementary School | Dieringer School District | 462 |
| Capt. Charles Wilkes Elementary School | Bainbridge Island School District | 407 |
Top 5 Middle Schools
| | | |
| --- | --- | --- |
| Middle School | Town | Student Numbers |
| Drum Intermediate School | University Place School District | 589 |
| Tyee Middle School | Bellevue School District | 1005 |
| Skyridge Middle School | Camas School District | 864 |
| Pine Lake Middle School | Issaquah School District | 939 |
| Kirkland Junior High School | Lake Washington School District | 613 |
Top 5 High Schools
| | | |
| --- | --- | --- |
| High School | Town | Student Numbers |
| Bainbridge High School | Bainbridge Island School District | 1346 |
| Lake Washington High School | Lake Washington School District | 1705 |
| Kamiak High School | Mukilteo School District | 2082 |
| Lakeside High School | Nine Mile Falls School District | 480 |
| Pullman High School | Pullman School District | 840 |
Healthcare and Medical Institutions
The Washington State Department of Health looks after almost 430,000 healthcare and medical practitioners in 86 professions. They also regulate more than 7,000 health organizations and programs in the state of Washington.
It has a complete list of hospitals within the Washington state area here.
List of Medical Institutions
You can find an extensive list of all the hospitals and non-hospital members, including the number of beds and County from the Washington State Hospital Associations website.
Job Market
To access both current and historical data regarding employment rates and unemployment rates, the employment Security Department has an extensive Data Library with all the numbers dating back to 2005.
The unemployment rates as of December 2019 is 3.9% in total including all the counties. the economy gained almost 11,000 new jobs in December, thus the unemployment rate declined from the 8.0% that it was in its 3rd quarter to 4.3% in its 4th quarter.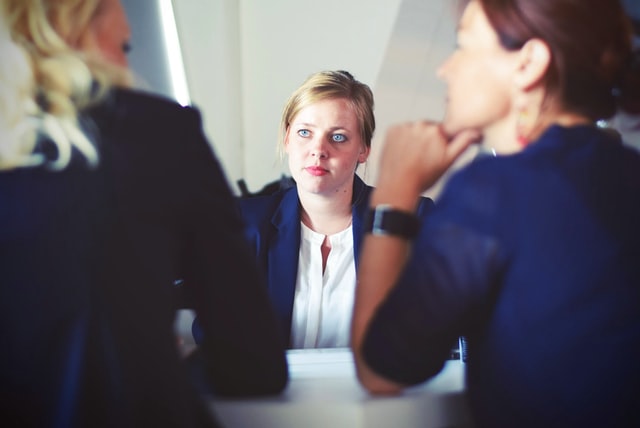 Things to Do
Once you have settled in any of the 39 beautiful counties in Washington, kick your heels off and wear your sneakers because the adventure is about to begin!
Whether you have children or not, if you are in the search for some outdoor (or indoor) activities we have compiled a short list has been compiled to get you started:
Pike Place Market
The Museum of Flight
Sky View Observatory
Washington State Capitol
The Wing or Wing Luke Museum
Museum of Glass – Chihuly Bridge of Glass
Space Needle
Pelindaba Lavender Farm
Chihuly Garden and Glass
Museum of Pop Culture
LeMay – America's Car Museum
Benaroya Hall
Hands on Children's Museum
Mount Saint Helens Visitor Center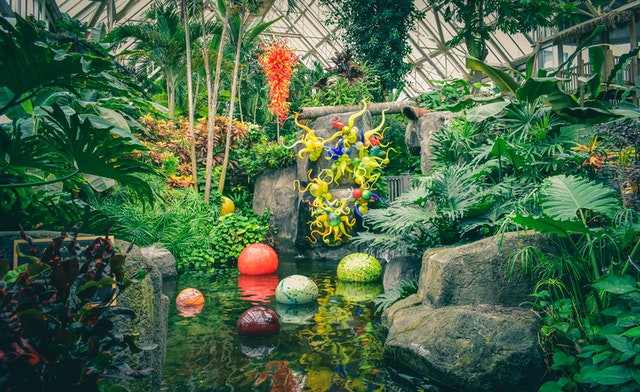 Getting Around in Washington State
Seattle has an assortment of transportation options for its residents and neighboring alike, if you prefer to travel by sea or land or even air. The city itself runs the Streetcar System, but also works closely with other partners to provide bus and train services, to improve reliability, and to make sure people have a safe and comfortable commute to their destinations.
By Sea
Seattle's WA Ferries to Water Taxis are a fun way to get around. You can buy a ticket on a ferry to and from 10 different routes across the Puget Sound and the Straights of Juan de Fuca. You can choose to do some Island-hopping via the ferry in the San Juan Islands, that goes to the peninsula from Seattle's waterfront, or go for a short visit or ice stop to the charming Kingston from the Edmonds ferry. You can get a schedule of your route, buy tickets and check for any changes implemented to any routes on the Washington State Ferries website or the Department of Transportation's website as well. Don't forget to make a reservation for your vehicle. Saving a spot will save you a lot of effort due to the 'first-come-first-serve' policy onboard.
By Air
Looking for air transport? We've got you covered across the state. Seattle Tacoma (SeaTac) International Airport is the main point of entry and hub, but Spokane, Port Angeles and other areas have busy tarmacs (or waterways) as well.
By Land
If its car rentals, trains or buses your after – Take the Sounder, a light rail line that goes between Seattle and Tacoma; you can also rent a car to drive across the state at an airport or private rental operators; Amtrak goes to both north-south and east-west/
Seattle Buses available for transport are all below and each one links to all the information you need regarding fares, destinations, times and purchasing a ticket
King County Metro
Sound Transit
Community Transit
Kitsap Transit
Pierce Transit
Access Transportation
Downtown Circulator Bus
By Rail
Your options are below and each one links to all the information you need regarding fares, destinations, times and purchasing a ticket:
Streetcar
Link Light Rail
Sounders
Monorail
Amtrak
Crime and Safety
Washington is a safe state, and local authorities like the Office of The Attorney General supports its law enforcement in helping to make its communities even more safer to live in.
An online source did a comparison to determine the safest states in America and came up with the below findings. The comparison was based on taking 50 states across five key categories out of a scale of 100. You can find the breakdown of each of the below groups here:
Personal & Residential Safety
Financial Safety
Road Safety
Workplace Safety
Emergency Preparedness
The results:Washington came in 11th place (1 is the safest):
Acquiring a New Driver's License
If you are 18 and this is your first licence:
In the state of Washington if you're 18 or older you are eligible to apply for your first driver's license, there are a number of options for you below. Steps to getting your first licence are here on the Washington State Department Of Licencing website.
The process to attain an adult licensing process is considerably simple.
Apply online in advance for a driver's license. Pre-applying saves you standing in a queue at the licensing station and allows you to start a record with the Washington Department of Licensing for smoother transactions in the future.
Take and Pass the relevant knowledge test at a testing location. Pass rate is 20 minimum out of 25.
Apply for a license at a licensing office.
Bring your proof of identity and Social Security Number.
Pass an eye exam.
Pay any related fees. Information regarding fees and payment options can be found here.
Schedule a drive test at a testing station and pass it – You can find a list of testing locations and driver training schools here.
Finalize your license – online or in-person at a licensing office.
Few things to keep in mind:
It is a good idea to make yourself familiar with the driving laws in the state of Washington.
Voter Registration
Registering to vote can be done online on the Voter Portal – Register to Vote. It is a simple and straightforward process and your options are to do this:
Online – using your Washington State Driver License or ID
In person – at your county elections department
By mail – you can request a form for this
Print – provided in English or any other languages
Road Safety, Highways, and Routes
If you are moving your furniture , you can check the traffic conditions, including the Map and mileage charts between cities, online via the Department of Transportation website, as they do not give paper maps to its residents anymore.
General information regarding crossing the border between USA and Canada, can be found here.
Travel times between states can be found here.
The statistics of accidents in Washington, mention that there were a total of almost 121,000 car accidents in 2017 in Washington.
In the end, is moving to Washington worth it?
There can be only one answer to this question – Yes, definitely! With so many options to choose from above – places to visit, top of the line educational institutions, reputable medical facilities, extraordinary landscapes and eco-friendly living, conscious living, a choice of transport systems … to name a few. Not to mention the 39 different counties to choose from. You are spoilt for choice.
How to Move to Washington
If this is a long-distance move for you; preparation is key and fundamental to your trip before you step outside your house. And looking for top long-distance movers should be a priority on your list. There are dozens of well-established and reputable moving companies to choose from. With the extra helping-hand, packing and moving with be a piece of cake and you can enjoy the road-trip too.
Find out our new downloadable moving checklist to make your move stress-free!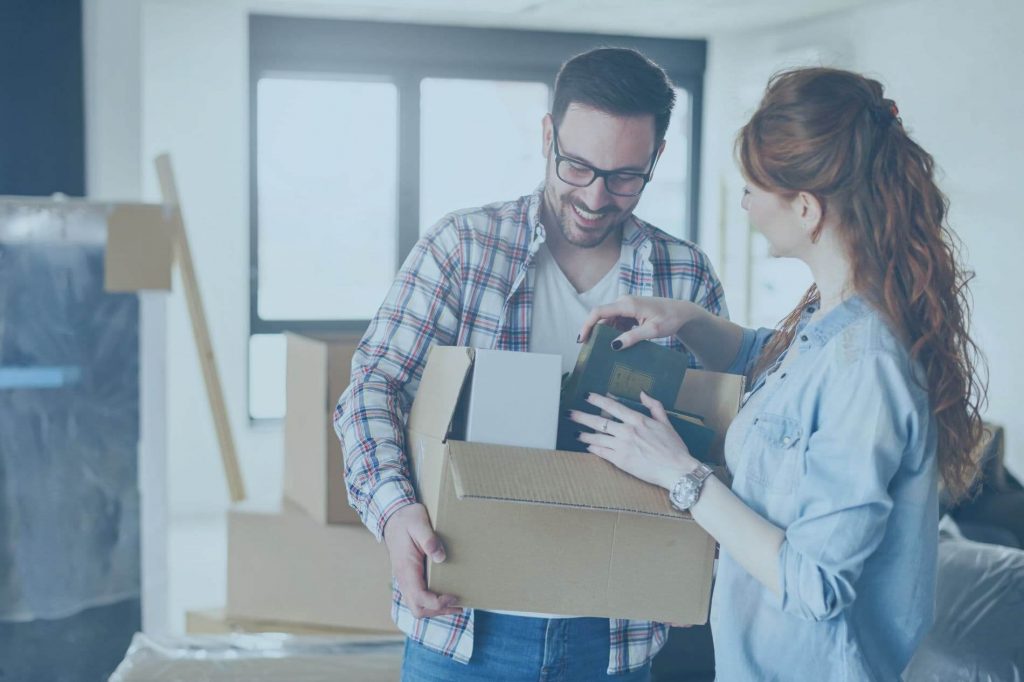 Moving Services to Help You Relocate to the state of Washington
Furniture Transportation – moving your furniture can save you from having to buy new things later. Some furniture is sentimental and you want to take it with you. Whatever the reason for taking your furniture with you, professional movers make sure they get everything there for you in one piece.
Residential Movers – help take the stress out of moving and for added benefit it is always a good idea to take out moving insurance for your precious possessions.
Piano Transportation – big items like pianos can be a hassle to try and put in the back of your car, that's why hiring a professional moving company that deals in piano transportation, is advisable.
Art and Antiques Movers – not all relocating services offer the right moving insurance for your needs. However, it is essential that with items that are of high value like art and antiques to consider insuring them if not already done, to make sure you don't suffer loss or additional costs of breakage or stolen goods.
Hot Tub Movers – hot tub movers offer the service of moving your hot tubs and swim spas. Using the best equipment, they can safely move your hot tubs from one house to the other and if need be, install it back for you.
Pool Table Movers – pool tables are pretty hefty and need professional movers to do the heavy lifting. Pool table movers offer this service, using the best equipment and they can safely move it from one location to the other and if need be, install it back for you.
Office Movers – are experienced movers at moving all your office supplies including the furniture and equipment from one location to the other when you are relocating.
Long Distance Movers – careful planning and preparation is one thing to moving long-distance, but finding the right movers can mean the difference between getting your personal belongings to your new home in one piece or many! Many of these full-service moving companies have been in the industry for years and know the ropes. It's always best to leave it in their hands.
Last Minute Movers – and then there are the last-minute movers who can also be called and provide exceptional services to help moving anything from your home or office.