Date: 03/24/2020
Reading time: 12 minutes
Share on
The upper mid-west of USA houses a state also known as the 'Land of 10,000 lakes', known to us simply as Minnesota. It is the 12th largest area, but ranks 22nd in terms of its population. At least about half of its residents live in the Minneapolis–Saint Paul metropolitan area, known to its residents as the 'Twin Cities' while the other parts of the Greater Minnesota include Duluth, St. Cloud Moorhead and Mankato Rochester.
The topography of the state that comprises of its western prairies, has now been taken over by deciduous forests in the southeast which has been cleared for the most part, intensive agriculture, and the less populated North Woods, which are now been used for forestry, mining and recreation.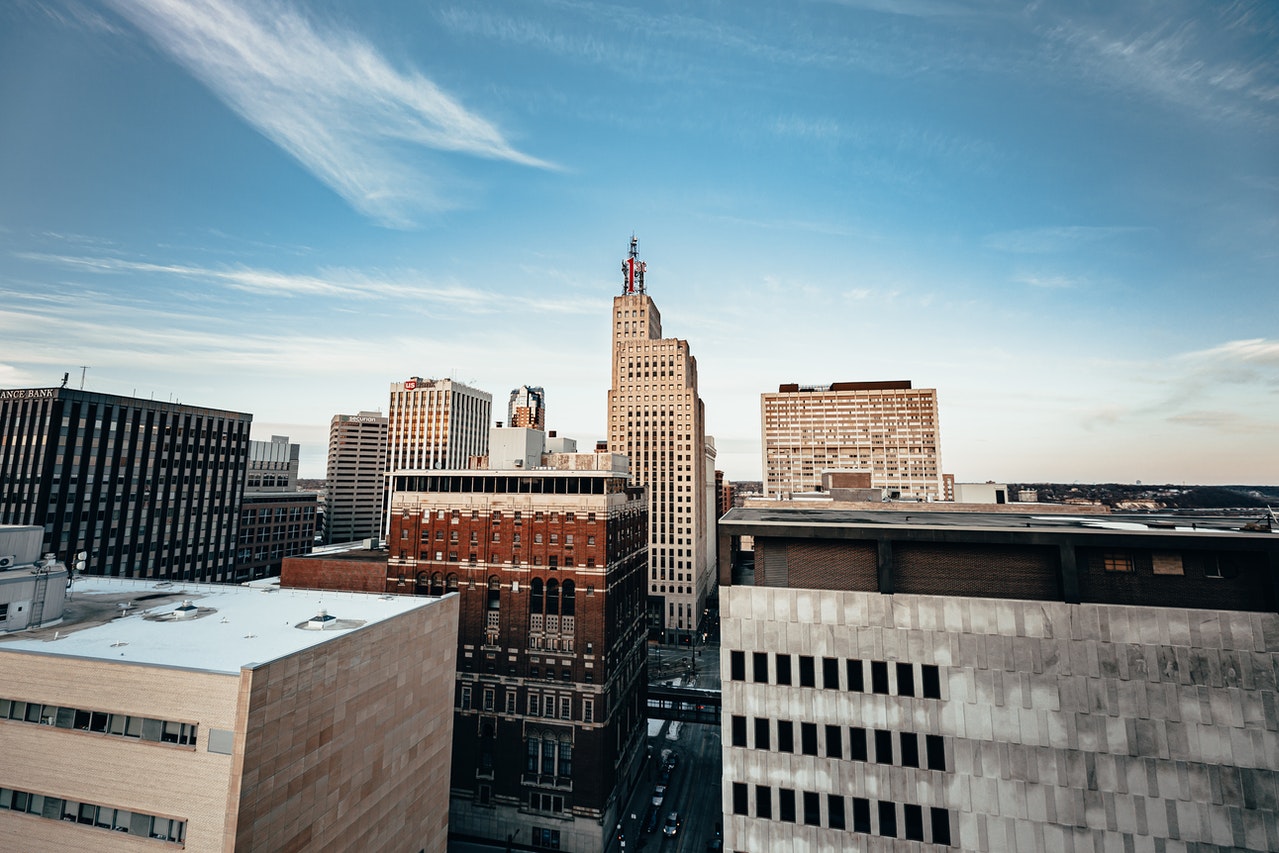 Contents:
The pros and cons of moving to Minnesota
If you are asking yourself weather going the distance to moving all of your belongings including your family and perhaps your dog too, to Minnesota will be worth everyone's while. You've come to the right place, as we have done some in depth research just for you to provide and will be providing information on everything you need to know before you complete your decisions.
Let's dive right into a few of the pros and cons you can look at:
Pros:
You will have a lot of friends if you move to Minnesota. According to the world population reviews website, the state is sitting at approximately 5,700,671 people right now. More than 60% of this number lives in the Minneapolis, St. Paul area.
Famous people such as Prince and Bob Dylan hailed from here.
Finding a job may not be as hard as other states seeing as it has about 18 fortune 500 companies to offer you a position in. not to mention its unemployment rate is below 1.4%.
If you have ever fantasized about living next to a lake, your dream may just come true. There's a reason why this state has been given the nickname of the land of 10,000 lakes. You could grab one for just an average price of $225,200, or even rent one for just over $1400. A one-bedroom apartment could fetch you a decent price of just over $1000 a month in rent.
You can even choose to have a home in the city plus a cabin by the lake, which a lifestyle idolized by the locals. The boats are also a popular item for its residents, it has more boats per household than any other state in the country. So, you could fetch one for a good price too!
We were not kidding when we said you can make friends; not just because of the number of its population but also because it has one of the nicest and considerate folks in all of its state. Often the residents that were born and brought up there, have a tendency of staying there, they call this the Minnesota Nice mentality. They can say something to
If you like jello and salad, you're in for a treat. They most often than not have a jello-o-salad during meals…look it up here!
If you're into malted mochas and thick lattes, but are a Starbucks fanatic – you'll have to leave that behind and take on a new taste – Caribou Coffee. Minnesota is all about the Caribou coffee shop chain. Not sure if this is a pro or a con, but either way, you do have a coffee chain.
There is a lot of cultural diversity as well. People come from many different countries and backgrounds like East Africa and North America, and even smaller populations from India, Korea and Vietnam.
Cons:
Weather wise – it got the typical extreme conditions, that most of the US has. However, the winters here have been recorded to get to almost -34 degrees Fahrenheit. But that's not the normal condition, it usually gets to minus zero degrees. The months to avoid are October to May, which really is almost half of the year where the state is covered in snow. The up-side is, if you like skiing, you can take full advantage of this situation.
If you're a foodie, you will be surprised to know that even though this place has such a diverse culture, the irony is that the food itself, is not so much so. The typical dish served is meat and potatoes. He insider joke here is, if you want to add more flavour to your dish, just add ketchup to it!
Because of the high popularity in agriculture and mining, the smells of the farmlands and mining industry can get a tad bit over-powering in some months. The advice here would be to pack some air-refresher on your move.
Fishing, frequenting the local bars, or staying home? Take your pick, because this is what the residents spend most of their time doing. Its not particularly the most exciting place to get any entertainment. If that's what you are looking for you will need to drive out of town to the neighboring states.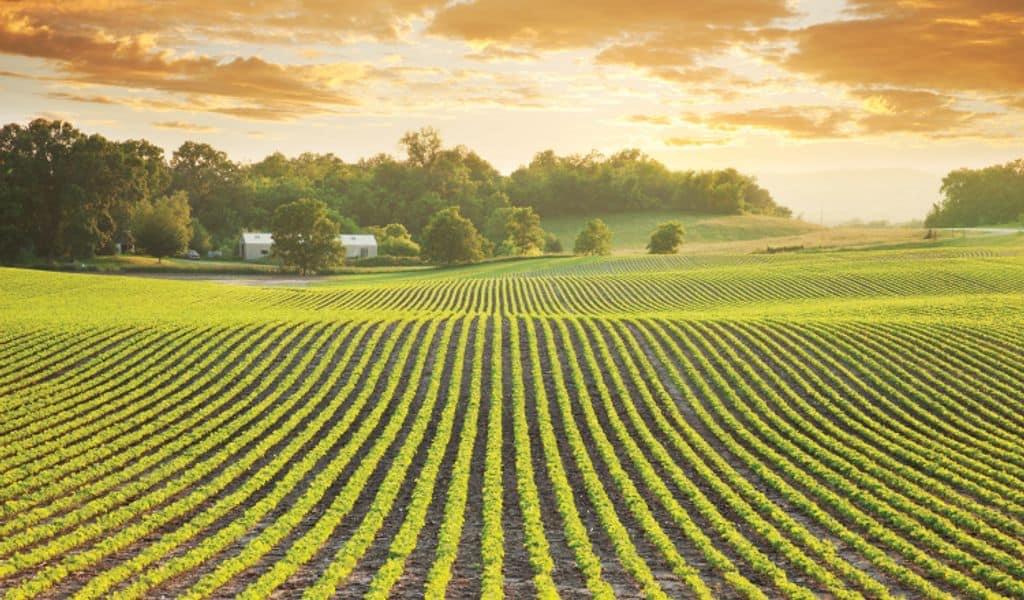 All the Fun and Interesting Facts About Minnesota
We, however would not leave you hanging without some entertainment. Below are some weird and fin facts about the state to keep you looking forward to your move there.
Do you like golf? Because this state is home to more golfers per capita than in any other state in the USA.
Pedestrians have no short-cuts. They have to go through Minneapolis alleys provided, as opposed to through-traffic.
Driving a car is fine, driving it in neutral – is not. No fun-cruising on highways in Minnesota, not even on a Sunday!
In a case where a wild boar gets loose in the Twin Cities, authorities i.e. the Agricultural Commissioner has to catch it and get 'rid' of it (in the most humanely possible way of course). Nice to know they have a specific person responsible for this.
For any reason what so ever, one is not allowed to import any live skunks! Looks to me like this is the only striking law there.
Climate
Minnesota's climate comprises of the humid continental kind, with each of the four seasons being experienced equally, although winters can sometimes last much longer than the other seasons.
Hot summers and cold winters are the name of the game so when you move down, make sure you pack some warm clothes as well as cooler clothes for the summer months. Although Lake Superior keeps the area cool during the summer while in the winter months it keeps the warm air in.
For skiing, this is the perfect place, with winter months lasting from as long as October to May, there is plenty of snow for everyone. This is the main form of Minnesota's winter, with some sleet and rainfall on occasion.
Our recommendation would be the best time to make your move to the region would be anytime between the months of June to September. When calculating the move estimates, it is also best to check the weather patterns before-hand, just to make sure.
Nature
Authorities like the Minnesota Native Landscapes Authorities are one of the many services, that are responsible for maintaining the ecological stance of the states landscapes , flora and fauna.
The area holds some spectacular regions for both its residents to frequent, as well as tourists and neighbouring states visitors. Niagara Cave, Gooseberry Falls, Artists Point, Pigeon River high Falls are just a few of the thousands of different places one can go to enjoy some time and be one with what nature has to offer.
Some of the Most Amazing Places to Visit in Minnesota
There are a number of beautiful places to visit in this magnificent region, in fact it has so many places to visit that you could be doing something different every weekend for the rest of the year, and never get around to seeing everything.
We've picked a few for you to start off with:
1. Niagara Cave
Not only does Minnesota has lots to over ground, but it also has some surprises in store for you underground. One of these wonders is the Niagara caves, which is situated near the Minnesota-Iowa border in Harmony, Niagara Cave is the perfect place for a curious hiker, plus it has a 60-foor waterfall in which to drench yourself, after an hour long hike.
2. Lake Superior
You cannot move to Minnesota and not visit its famous Lake Superior site. If you are looking for a bit of a fun time and let your hair down, at the largest fresh water lake, not just in the US abut in the world. Perhaps that's why is it called 'superior'.
3. Minnehaha Falls
One of the popular places in the Minneapolis, the Minnehaha Falls, is located not far from the regional park of the same name. this waterfall measures a height of approximately 54-feet and with its surrounding forest, has a trail for all the nature lovers.
No wonder this beautiful natural landscape is frequented by visitors every year by the thousands.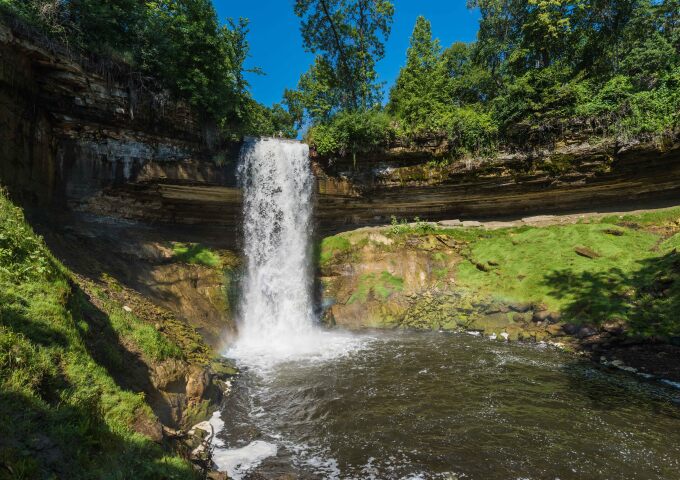 4. Palisade Head
Are cliffs that tower over 3000 feet high and are planted above the superior, this rock formation is almost one billion years old.
The climb may be a long and treacherous one, but once our up there, it offers you views that are out of this world.
5. Eagle Mountain
Is another high point in Minnesota. Slightly les than Palisade head, this beauty towers 2300 feet. Another option to get some of those magnifique sites from above ground.
Natural Disasters
Natural disasters and risks that have been confirmed range from tornadoes, floods, ice storms and blizzards. Other lesser known risks that have occurred are heatwaves, thunderstorms and hail storms.
The advantage of the area is that its landscape keeps its residents from natural occurrences such as tidal waves and hurricanes. The department of administration offices, keeps a keen eye on anything that is out of place and studies the patterns these weather disasters show, in order to keep its local population safe and sound in the event of anything that may cause any hazards.
You can find out more about these here.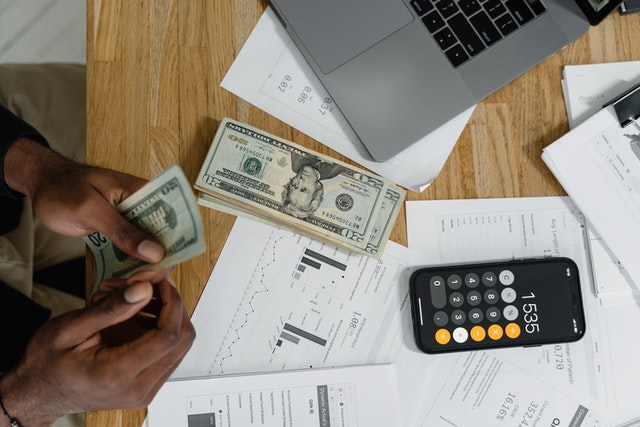 Budgeting for Your Move to Minnesota?
We've got you covered with all the data you need to know regarding the states cost of living, including housing prices, what you would pay for rent, salaries and more.
Below is a brief indication of the cost of living in Minnesota:
• Four-people family monthly costs: 3,602.63$ without rent (using our estimator).
• A single person monthly costs: 1,003.71$ without rent.
The table provided below is a comparison of the amenities one would consider when trying to create a budget. This is comparison of Minnesota with the rest of the US states. Further information can be found on the Employment and Economic Development Authority website.
100 = National Average
| | | |
| --- | --- | --- |
| Career | Percent growth | Projected annual openings |
| Statisticians | 39.10% | 118 |
| Personal Care Aides | 33.60% | 13,478 |
| Physician Assistants | 30.90% | 181 |
| Home Health Aides | 30.70% | 4,071 |
| Nurse Practitioners | 27.80% | 294 |
| Phlebotomists | 26.20% | 268 |
| Medical Assistants | 25.30% | 1,408 |
| Applications Software Developers | 23.80% | 1,422 |
Housing and Real Estate
Minnesota housing prices and details regarding how to go about becoming a home owner, can be found on the Minnesota Housing website.
However, in a nut-shell, we have pulled together some information of our own, for you:
The housing market has been declared 'healthy' by various sources, and because of this the demand for houses has risen and so have the costs, but fret not because below is a list of the most expensive places to buy and the least ones too:
Best places to live in MS:
Eden Prairie
Falcon Heights
Edina
Lauderdale
Shoreview
Best places to become home owner:
Byron
Cascade Township
Shoreview
Chanhassen
Mantorville
Best places to live for families:
Shorewood
Eden Prairie
Deephaven
Chanhassen
Edina
As you can see, if you're looking to buy a place, for you or your family, there are some reasonably priced houses in some of the recommended suburbs above.
Renting
The average rent you will be paying depending on the size of the accommodation is as per below. However, this differs depending on the area and the amount of square feet it has plus bathrooms:
| | | |
| --- | --- | --- |
| SIZE | Minnesota | United States |
| STUDIO | $580 | $821 |
| 1 BEDROOM | $999 | $930 |
| 2 BEDROOMS | $1792 | $1148 |
| 3 BEDROOMS | $1900 | $1537 |
| 4 BEDROOMS | $1500 | $1791 |
Demographics of Minnesota: Ethnicity, Health & Safety
The world population review has estimated its population numbers to be around 5,700,670 as of the year 2020. Minneapolis houses by far the majority percentage of this number.
The average age across the population of is 37.8 years. And the percentage population of females to males is almost equal with 50.3% females and 49.3% males as of 2020 in the state. According to statistics it is predicted that its population will reach the 4 million mark by 2020.
Almost over 70% of the citizens are of Christian faith and the other +/- 20% are not affiliated with any religion.
Ethnicity categories are as per below:
White: 83.33%
Black or African American: 6.19%
Asian: 4.75%
Two or more races: 2.85%
Other race: 1.77%
Native American: 1.07%
Native Hawaiian or Pacific Islander: 0.04%
Education in Minnesota
Pre-kindergarten to post-secondary schools, as well as colleges and universities are all available in the state, and you have a choice of both public as well as private.
An extensive list of all the colleges and universities can be found here. University of Minnesota being the most popular and largest of them all.
Furthermore information can also be found on the Minnesota State website, on the different college programs offered and the more precise educational institutions for example for technical education or tribal and community education, admissions, transfer pathways and where they are located on the map, and much more.
The state has a Department of Education that looks after all the educational programs for all its students and families.
Healthcare and Medical Institutions
There a number of reputable and high-ranking Healthcare Providers in the state, including Children's hospitals. In total they have 78 medical institutions, out of these 100 are in rural areas and 43 are placed in urban regions the top 5 being:
Mayo Clinic
Abbott North-western Hospital
St. Cloud Hospital
Mercy Hospital-Coon Rapids
Fairview Ridges Hospital
Job Market
Minnesota has a number of growing careers in its belt. Below is some information regarding the top 10 careers that have had significant growth over the past few years, their projected outlook and the medium wage offered for each.
Further information can be found on the CAREERWISE website.
Finding a job in Minnesota
Your best bet would be to look online and do some research. Other areas to look into are job agencies. Below are some resources that may help with this:
How Do You Get Around in Minnesota?
It would be a good idea to find out what are your options?
Wherever you choose to travel within in and around, just look out for the CBS MINNESOTA websites information on what this state has to offer. All the below options are there for your enjoyment:
Crime and Safety in Minnesota
In the last year (+/-12 months) there has been an increase of 9% in violent crime in Minnesota. With almost 30% of its residents fearing they may get robbed on the street. However, this is a problem in many other states as well.
The good news is that there are some very safe places to live in. information of which you can find here where there is a list of the top 20 safest cities to live in, its population numbers, the average income and violent crime vs property crime rates.
SafeWise has all the statistics on their website including the top safest cities, crime rate and even average income.
Acquiring a New Driver's License
As we have already established the public transport options aren't the best in the state, lets look at how to get that drivers licence then.
The Department of Public Safety would be responsible for this. You can find out all about acquiring a driver's licence, renewing it, and even applying for an ID on their online resources.
Road Safety, Highways, and Routes
You can download the National Highway Safety Plan here.
In the end, is moving to Minnesota worth it?
So, you've put the numbers together and feel like moving to Minnesota would be the right move for you and your family. You will not be disappointed – Its reputation precedes it.
As with all states in the USA there is always a difference between all four hemispheres, north, east, south and west. It is no different in Minnesota. This state also provides you with an array of different landscapes and multiple adventures to last you a life-time!
How to Move to Minnesota
With long-distance moves like this, preparation is key but not just that, preparation as early as possible would be advisable, you may never know how long the trip can take.
Included in your planning should also be the important factor of finding the right reputable and reliable moving companies to choose from. With the extra helping-hand, packing and moving with be a piece of cake and you can enjoy the road-trip too.
Below is a list of things to keep in mind: We have provided a moving checklist here just for your peace of mind.
Plan Ahead – As mentioned about, planning ahead can be the difference between doing everything properly or not doing it at all. Start by making a checklist of everything you need to do, from the word go. That way you avoid throwing things in back of your car that you wish you should have packed in a box.
Downsize – Getting rid of items you don't need now; will help you unpack less and get rid of unnecessary clutter. Besides, if you really think you need something you can buy it on the way to Minnesota. Most of the time we only ever need just the bare necessities.
Get Moving Quotes – If its just you moving, or your family including your pets that are moving. Don't go for the first company you see on an online search. Get a few quotes and do a comparison of what each one offers. The pros and cons, and then decide.
Book Movers – Once you have your quotes and have done your comparison. The next thing to do is to book the movers. But make sure you don't take too much time to decide, as you need to consider that the movers also have other customers waiting to get hold of them. So, book your service as soon as possible so as to get a decent time slot.
Go See Your New Home – Sometimes we advise visiting your new area prior to making your move. So, once you have decided to move to Minnesota and you've never been there before. It is a good idea to go visit it to get a feel for the place. You may never know when you will need a pharmacy or grocery store on your first day there.
Start Packing – Its that simple…need we say more?
Create an Essentials Box or a Survival Box – This would be everything you think you will need on your first day or night there. Things that you and your family will make use of like shower supplies or a few cooking gear fo you to survive the first few days while your unpacking.
Saying Your Goodbyes – Is always a nice thing to do. Depending on where you live and how many friends and family you have, this is also something you may want to start doing early.
Get Some Rest – Of course rest is essential prior to moving to Minnesota. Whether you are driving or flying, we would advise the same.
Enjoy the Move – look forward to your new home! It could be an adventure waiting to happen.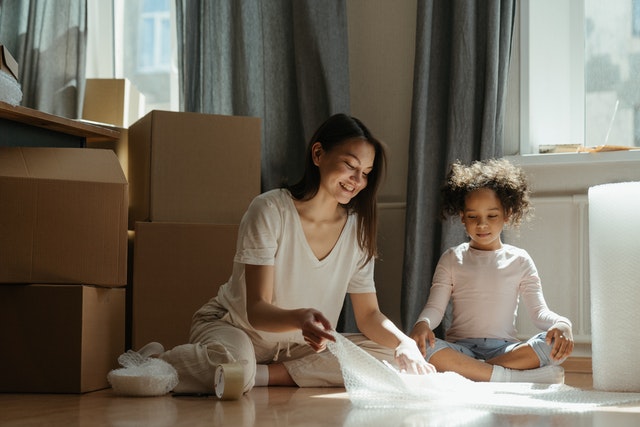 Moving Services to Help You Relocate to the state of Minnesota

Furniture Transportation – Sometimes it is necessary to take your furniture to your new home with you. When looking for professional services, ask them if this is an option and they have the capacity to do so. A lot of moving companies offer this service including packaging it for you to avoid damage.
Residential Movers – For added benefit and to take the stress out of moving it is always a good idea to inquire about moving insurance for your valuable belongings. You may never know in transition what may happen, goods can get damaged or stolen.
Piano Transportation – Why leave your precious piano behind? There are a lot of companies that offer the service of piano transportation, so if you have one to take with you, ask them about this.
Art and Antiques Movers – You would never think this category would exist, but it does, and it is an important one. A lot of art work and antique furniture for instance costs a lot of money, you would not want to damage or lose this during your move.
Hot Tub Movers – Of course, you want to take your hot tub with you, and there are professionals that can do this for you. Not only do they move it to your new home but they can also install it for you, as they have the right equipment for the job.
Pool Table Movers – The same goes for pool table movers. Look them up, there are a few options out there.
Office Movers – Sometimes you need to move for work, who better than to call a service that offers to move your office for you.
Last Minute Movers – Sometimes in all the running around you could forget to book movers altogether, but you don't need to worry because you could even call a last-minute mover to help you out.