Date: 03/24/2020
Reading time: 13 minutes
Share on
Named after the Kansas River, which is named after the Kansa tribe, it was given the name 'Sunflower State' due to the wild sunflowers that grow in and around the areas, plus it is its official flower. With its capital being Topeka and its largest city which is Wichita, it has one of the largest employment centers in the state – Johnson County. Here's a look into the comprehensive insights and reasons why we think Kansas is the place to be.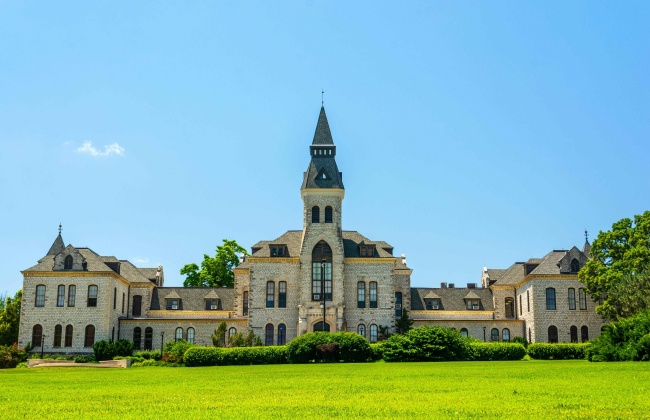 The State of Kansas, has been estimated to have reached a population of almost 600,000 as per the recent census doe in 2018.
If you're on your way to moving to Kansas, you will be welcomed by the extensive 480 square miles of land with its wide stretched terrains comprising of streams of rivers and watersheds. Three of the main ones being Marais des Cygnes, Blue and Kansas. The county receives plenty of rainfall and has almost 10 different creeks.
Johnson county has the highest average household income and is 46th in place per-capita income was in 2005.
Pros and Cons of Moving to Kansas
If you are asking yourself weather moving all your furniture to Kansas is worth it. Ask no more. We have done all the hard work for you in providing this in-depth analysis of everything you need to know before making that final decision. Let's dive right into a few of the pros and cons:
Pros:
It has a lower cost of living in comparison to many of the other states – on average about 21% lower and with the household income averaging about $55,000 per annum, you would have a very happy and fun-filled lifestyle.
It produces its own home-grown food so shipping costs are low, which means the cost of groceries will be relatively low as well. You can buy more with less.
The 'Country Club Culture' is still very popular here. So, when you move, be sure to join one for the best liquor, beers and whiskey. And if you are a Golf enthusiast you have the option to join their Wichita Country Club that has a choice of various activities like tennis, swimming and fitness facilities. Not to mention the membership is affordable too.
If you are looking to invest in a house – you're in luck! The average cost of buying a house in one of the small towns, for example Coffeyville is a meagre $53,000. And the added benefit is you can land a job in any of the many refineries in the areas too. House prices were even as low as $12,000 recorded in the year 2019.
Kansas state offers everything and even more of what you would normally find in a big city. Fun activities like theatres, botanical gardens and even a world-class zoo is available within an hour drive of anywhere. It is also home to Tanganyika Wildlife Park where you will find giraffe and kangaroos at their petting zoo.
You will be spoilt for choice regarding all the many options of the best BBQ one can find in Kansas. Many may argue but there isn't one bad place to eat there. In fact, some of histories famous people have been to some of the popular joints to have a taste of their culinary and can vouch for it. People like Jimmy Carter, Bill Clinton and even Harry Truman.
If you're an entrepreneur looking to start up your own business, look no further than this place where both Pizza Hut and Whit Castle originated from. The enthusiasm and drive for this is still alive and well, and even many food truck businesses flourish here. Having said that the unemployment rate of the state is at a low 3%.
Average times of commute take around 30 minutes, and the traffic is not as bumper to bumper as most other states like California or if you were to move to Washington State for instance.
Cons:
Making the choice of where to live can mean the difference between living in good weather or bad weather. As Kansas offers three different weather conditions, it is best to think about location very carefully. In a nut-shell, there is the humid continental in the central and east parts, the humid sub-tropical in the southern most part and if you're a fan of dry weather then your best choice is the western regions. Places like Wichita can get hazardously hot.
Travelling can be a bit cumbersome, especially if you need to attend an event of some sort. The average travel is between 2 to 3 hours, this is because the further in you travel the less roads there are and public transport outside of Kansas is little to none-existent.
Kansas has so many tornadoes that it has been named the annual event and majority of the houses have storm shelters built into them. As per statistics provided by the National Weather Service, there have been at least 60 twisters per year since the last 90s.
When purchasing property in Kansas, you need to ask about the housing 'additions' that developers usually add to or around it for instance utilities and streets etc because not all the houses are near roads, the reason to build one is necessary and this could mean a higher percentage of interest on your mortgage.
It has been ranked as the 14th highest in income tax deductions. And has 2 deductible tax rates which are calculated as 2.7% deducted off of the first $15,000 of your income, and then there is another 4.7% deducted from the remaining. If you are married this percentage is doubled.
Fun Facts About Kansas
Doing the times of Thomas Jefferson – In the year 1803, USA purchased the state from France in the event known as the Louisiana purchase
Once upon a time it was not allowed to serve ice cream on any cherry pies.
The famous chains of Pizza Hut and White Castle were started in Kansas.
It is full of all the different kinds of prairie habitats ever found.
Kansas is the only state that leads in its wheat productions.
The first famous woman pilot Amelia Earhart got her pilots license in the small town of Atchison in Kansas.
Wichita is known for its aeroplane manufacturing industry as one of the foremost throughout the world.
Weird and Funny State Laws
Relocation to Kansas does not have to be a boring experience. We have added some amusing facts to share with your family while driving down.
Catching fish with bare hands is not allowed.
It is prohibited to use mules to hunt ducks.
One cannot shoot any rabbits from a boat.
In the town of Derby, it is unlawful to urinate on the side of a building.
As is riding an animal on any roads.
Dodge city has a law against spitting on the sidewalk.
In some cities a pet pit bull is not allowed.
Snowball fights in some places are illegal.
You cannot throw a dead chicken across any highway or road.
You are not allowed to drive your car in the middle of any parades.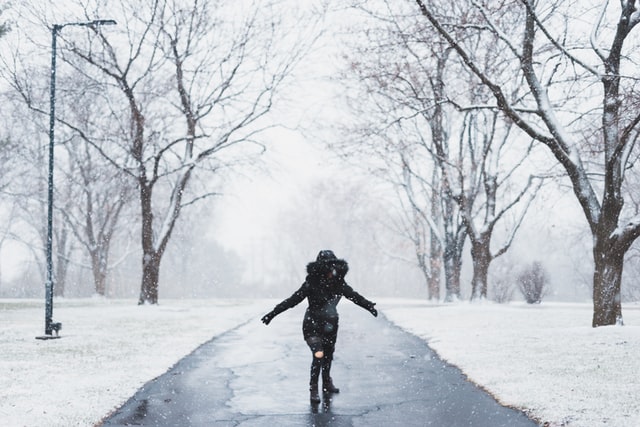 Climate
Kansas has a continental climate, that comprises of extreme icy winters and hot summers (sometimes hazardous heat warnings) but they do not last very long.
Average temperatures are around 50 °F (12 °C) from mid-April to mid-September. Rainfall gets to about 20 inches in the west and sometimes more than 40 inches towards the southeast regions.
Nature
The native plants that grow extensively in the state are Buffalo Grass and bluegrass which grows primarily in the east. There are also a variety of different wildflowers and sunflowers found everywhere. In fact, Kansas is known as the 'Sunflower State'. The trees mainly comprise of cottonwood, and in the north east regions you will find lots of different maple trees, walnut and oak trees in some parts and in other parts there are elm and cedar wood trees as well.
Around the western part of Kansas, you can find prairie chickens and pheasants. And in terms of larger animals the Bison and deer are now quite common, as they once were on the brink of extinction due to excessive hunting in the state.
Some of the Most Amazing Places to Visit in Kansas
There are some beautiful places to visit in Kansas State, in fact it is bursting out of its seams with so many places and so many things to do, you would never get around to doing all of them even in half the time.
We have found just a few for you below.
1. Wichita
Not only is it the states capital but it is also the largest city in Kansas. Several aerospace companies have made it their home and thus has been named the Air Capital of the World,
The Kansas Aviation Museum is a popular attraction to visit as is the famous Sedgwick County Zoo, which is a great way to spend the day with the family. It houses almost 2500 different animals and growing. In addition, it also has an array of museums to visit and shops and restaurants to go to.
2. Lawrence
Is the place to be for all the hip and happening scenes. So, once you have made you move to Kansas and are looking for a bit of a fun time and let your hair down, this is the place to go. Its nightlife is buzzing with young progressive bohemians and because it is home to University of Kansas, one can expect a lot of entertainment and place to go to.
3. Cosmosphere
The Kansas Cosmosphere and Space Centre is located in the city of Hutchinson and is popularly known as the 2nd largest space museum in the world. It has all the history of America space program from when it began up to the present day.
4. Monument Rocks or Chalk Pyramids
Six miles off the US 83 is a hidden gem of a pile of gigantic rocks waiting a visit from fossil enthusiast or even a geologist. it is recorded that these 70-foot rock sculptures were brought about almost 80 million years ago, where there was once a sea.
To get the chance to see the fossils found on this site, you can even visit the Keystone Gallery which has been there since 1991.
Caption: A must see for anyone – Magnificent starry night at the famous Monument Rocks in Kansas.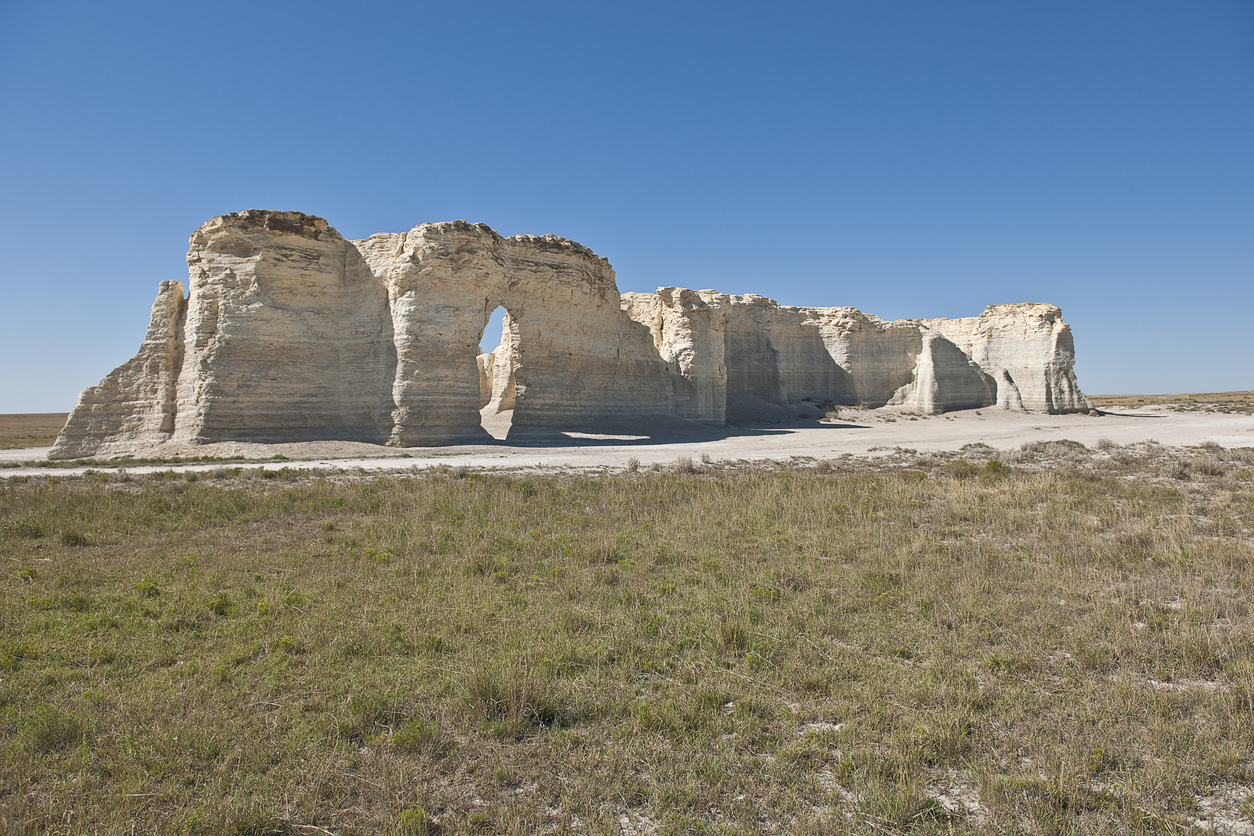 5. Cottonwood Falls
Lying on the banks of the Cottonwood River is a small town called Cottonwood Falls, and is situated on the plains of the scenic Flint Hills.
6. Dodge City
A city born right out of a Western film one would say, the only thing missing in Clint Eastwood walking out onto a street in his apparel. Step back in time to the 1800s by visiting the Boot Hill Museum and watching the famous Dodge City Rodeo. In the summer visits, you can watch the can-can girls and get a gander of the famous gun-fights we often see in the movies.
7. Topeka
Topeka is the states capital and has a variety of attractions for every man, woman and child. To name just a few it has:
Natural Disasters
The state of Kansas is known for its Tornadoes and alongside those natural disasters it also has had 2 earthquakes, one in 1867 and a few in between the years of 2009 till present day 2020 and flooding's like the Great Flood of 1951.
You can find out more about these here. Including their numbers and statistics per year.
Cost of Living in Kansas
Below is a comparison of this across all the major cities in Kansas in comparison to the national average in the US. These numbers are calculated having taken a few factors into consideration i.e. the total cost of:
Food
Energy
Healthcare
Transportation
Housing
| | |
| --- | --- |
| CITY, STATE | COMPARED TO NATIONAL AVERAGE |
| Wichita, Kansas | -9.10% |
| Overland Park, Kansas | -12.60% |
| Kansas City, Kansas | -12.20% |
| Topeka, Kansas | -17.30% |
| Olathe, Kansas | -12.20% |
| Lawrence, Kansas | -17.30% |
| Hutchinson, Kansas | -12.90% |
| Lenexa, Kansas | -12.60% |
| Manhattan, Kansas | -23.30% |
| Salina, Kansas | -21.10% |
| Shawnee, Kansas | -12.60% |
Housing and Real Estate
Buying property in Kansas
The FHFA or the Federal Housing Finance Agency price index report, in the year 2014 the median house price rate went up by 24% as compared to the 30% in the entire country.
So, when you are looking to invest in property, it is important o do some homework to see as to where the best places to buy are and Kansas is one of them. Not only is a good location but the property prices here are low.
Renting
If you are on a budget and relocating your things down to the Midwest. Look no further than Kansas, one of most landlord-friendly places to live. You can find lots of houses to rent on websites such as Zillow, that give you the area, images, size of the place and prices on their website.
Tendencies
The Kansas City Labor Market conditions indicators showed that the overall performance was quiet strongly compared to last year, and that the total employment numbers rose by 1.5%. The prediction is that this growth will continue in the coming years and will rise by another 1.5% per year.
Demographics of Kansas
The world population review has estimated its population numbers to be around 2.9 million as of the year 2020.
The average age across the population of is 36.2 years. And the percentage population of females to males is almost equal with 50.3% females and 49.7% males as of 2020. According to statistics it is predicted that its population will reach the 4 million mark by 2020.
Ethnicity puts itself in the below categories:
White: 84.59%
Black or African American: 5.84%
Two or more races: 3.47%
Asian: 2.87%
Other race: 2.32%
Native American: 0.83%
Native Hawaiian or Pacific Islander: 0.07%
Education in Kansas
The Kansas State Department of Education is headed by a commissioner and an elected state board of education and there are about just under 300 public schools in the state. And has 6 public universities namely:
Fort Hays State University
Pittsburg State University
Emporia State University
The University of Kansas
Kansas State University
Wichita State University
Healthcare and Medical Institutions
You can find an extensive list of the Healthcare Providers from the Kansas Department of Health and Environment website.
The Top 10 Hospitals in Kansas:
University of Kansas Hospital (Kansas City)
LMH Health or Lawrence Memorial Hospital (Lawrence)
Hays Medical Centre (Hays)
Saint Luke's South Hospital (Overland Park)
Via Christi Hospital (Wichita)
Kansas Medical Center (Andover)
Stormont-Vail Healthcare (Topeka)
Saint John Hospital (Leavenworth)
Shawnee Mission Medical Center (Shawnee Mission)
Newman Regional Health (Emporia)
Job Market
Here you will find some statistics about the job market and things like the average earning of Kansas including Males and Females.
$38,730 Average Earnings
$45,971 Average Male
$31,291 Average Female
The overall poverty rate in Kansas is about 12% with males at 11% and females slightly higher at 13%. This according to the United States Census Bureau :
| | |
| --- | --- |
| Female Unemployed | 34.96% |
| Male Unemployed | 28.88% |
| Female Employed | 8.20% |
| Male Employed | 5.99% |
If you are looking for work, below is a list of some of the more common job industry types to look for jobs while in Kansas:
Healthcare Practitioners and Technical Industry
Architecture and Engineering Industry
Management Industry
Education, Training, and Library Industry
Production and Manufacturing Industry
Some further information on the top 10 industries and their salaries and number of employees on average:
| | | | |
| --- | --- | --- | --- |
| RANK | INDUSTRY | AVERAGE SALARY | NO. OF PEOPLE |
| 1 | Architecture and Engineering | $75,640 | 23,380 |
| 2 | Education, Training, and Library | $44,620 | 89,190 |
| 3 | Healthcare Practitioners and Technical | $71,050 | 80,790 |
| 4 | Production and Manufacturing | $38,320 | 113,080 |
| 5 | Management | $100,230 | 65,630 |
| 6 | Office and Administrative Support | $34,110 | 223,690 |
| 7 | Computer and Mathematical | $72,440 | 36,910 |
| 8 | Business and Financial Operations | $67,140 | 66,250 |
| 9 | Installation, Maintenance, And Repair | $45,460 | 58,330 |
| 10 | Legal | $79,670 | 7,160 |
The Department of Labor has a variety of other useful information you can access.
Getting Around in Kansas
Kansas has been known as mainly a car city; however, it still does offer a variety of other modes of getting around for instance:
The Greyhound bus, which has an option to buy tickets online.
The university has partnerships with the ATA which is a transportation agency that provides free services across the various campuses for its students. A list of its routes can be found here.
The SafeRide Program is also for both students and guests.
Crime and Safety
Did you know that almost 70% of the cities in Kansas are the safest in the world and earned that title for the second time this year? Two out of those cities reported murders but 60% of those cities reported violent crimes which are at its highest than the national average of 10% reports.
SafeWise has all the statistics on their website.
Acquiring a New Driver's License
The body of authority that is responsible for issuing driving licence to its residents is the Kansas Department of Revenue from getting your drivers licence to ID and necessary Handbook and even Voter Registration Information.
Road Safety, Highways, and Routes
If you are moving your furniture , you can check the traffic conditions, including the Map and mileage charts between cities, online via the Road Safety Association website, as they do not give paper maps to its residents anymore.
In the end, is moving to Kansas worth it?
If you have decided to move to Kansas State from one of the other cities or states, then you will not be disappointed. Its reputation precedes it continuously in all its facets of attractions, cuisines and cost of living and lifestyle, not to mention there is no lack of jobs in its agriculture or aerospace industries.
There is a great divide in both its urban and rural areas and so if you want a slightly slow-paced lifestyle, the suburbs will do it for you. The east is very different from the west from one being dry land and the other lush, green and liberal.
How to Move to Kansas State
With long-distance moves preparation in advance is always key and fundamental to your trip before you step outside your house. And looking for top long-distance movers should be a priority on your list. There are dozens of well-established and reputable moving companies to choose from. With the extra helping-hand, packing and moving with be a piece of cake and you can enjoy the road-trip too.
Below is a list of things to keep in mind: Check out our downloadable moving checklist.
Plan Ahead – To plan ahead anything means less stress and hassles for you later. There is no better way to organise a trip such as moving to another state, way in advance so as to avoid any last minute mis-haps. Book your moving van, get your boxes and bubble wrap (although some companies provide this service for you so it is best to ask first).
Downsize – As hard as it may be, you need to start selling things that you don't need or giving them away to a charity, friends or family. The less you have to lug with you, the better. And besides you can buy better more 'fitting' things once you have moved. Change is always a good thing.
Get Moving Quotes – Americans move to other states within the thousands every year and due to the high demand, doing your homework on the right kind of moving company can cost you a lot less than doing it yourself. And if your pets are moving with you, here is guide on a few things to help you out.
Book Movers – Schedule a day and book your movers. Doing this will get you the best service possible as early as possible, as opposed to being left with the smaller, less popular options like hauling a cab or renting a van yourself. However, when booking them, you need to consider their schedule and availability too, and this is why booking them as early as possible gets you a suitable slot for both you and them.
Visit Your New Area – Plan a road trip to your future home, before actually making the move! It is always a good idea to visit your new area beforehand, to get a feel for it. Not only viewing the accommodation but also the surrounding areas, neighborhood, nearby facilities and so on.
Start Packing – exactly that, start packing, and start soon. If you start packing a little every day, you will have far less to throw into a box on the day of. Often, we find we take thing we really could do without.
Create an Essentials Box or a Survival Box – also known as a first-night box it has been proven to reduce stress when you have an essentials box. this is literally a box (or boxes) that will help you get through the first few days before you unpack everything else. Ask yourself what would be the items you need to, for instance: prepare a meal, take a shower, help you sleep well at night, and fix something that's bro ken i.e. a tool kit.
Say Farewells – some people like to throw a leaving part while others prefer a quiet get-together or a quick phone call…whatever your preference, don't forget to say your goodbyes to friends, family and neighbours.
Get Some Rest – whether it's a long drive to your new home or not, getting a good night rest the day before means you can get more done on the day of.
Enjoy the Move – make it a fun activity and it will be over before you know it!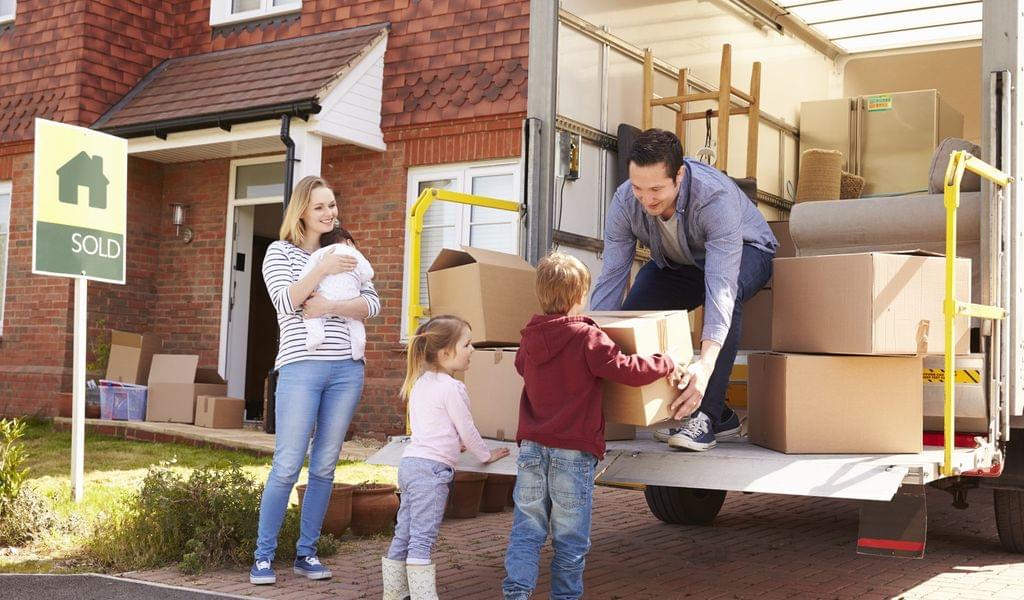 Moving Services to Help You Relocate to the state of Kansas

Furniture Transportation – moving your furniture can save you from having to buy new things later. Some furniture is sentimental and you want to take it with you. Whatever the reason for taking your furniture with you, professional movers make sure they get everything there for you in one piece.
Residential Movers – help take the stress out of moving and for added benefit it is always a good idea to take out moving insurance for your precious possessions.
Piano Transportation – big items like pianos can be a hassle to try and put in the back of your car, that's why hiring a professional moving company that deals in piano transportation, is advisable.
Art and Antiques Movers – not all relocating services offer the right moving insurance for your needs. However, it is essential that with items that are of high value like art and antiques to consider insuring them if not already done, to make sure you don't suffer loss or additional costs of breakage or stolen goods.
Hot Tub Movers – hot tub movers offer the service of moving your hot tubs and swim spas. Using the best equipment, they can safely move your hot tubs from one house to the other and if need be, install it back for you.
Pool Table Movers – pool tables are pretty hefty and need professional movers to do the heavy lifting. Pool table movers offer this service, using the best equipment and they can safely move it from one location to the other and if need be, install it back for you.
Office Movers – are experienced movers at moving all your office supplies including the furniture and equipment from one location to the other when you are relocating.
Long Distance Movers – careful planning and preparation is one thing to moving long-distance, but finding the right movers can mean the difference between getting your personal belongings to your new home in one piece or many! Many of these full-service moving companies have been in the industry for years and know the ropes. It's always best to leave it in their hands.
Last Minute Movers – and then there are the last-minute movers who can also be called and provide exceptional services to help moving anything from your home or office.