Date: 01/07/2020
Reading time: 13 minutes
Share on
Relocating is a big step but it is also an exciting one. While it might be sad to bid farewell to your family and friends back home there are dozens of opportunities to make new, happy memories in The Sunshine State.
Stepping out of our comfort zones into the unfamiliar is something that people are simply not good at, which is why it is important to do some research before embarking on your new journey. With the right information, moving to a new state is as easy as pie!
Before you relocate to Florida it is important to ensure that you and your family will be happy there. But, with a wide array of sophisticated educational opportunities, healthcare facilities, and employment opportunities, you are sure to get settled into Florida in no time.
Contents:
Let's draw up a list
There are a variety of states to move to so why should you choose Florida? Every state has its own unique culture and lifestyle so you do not want to relocate somewhere that you will not fit in.
Sometimes decisions are better weighed out on paper so take it slow and figure out exactly what it is you are expecting to get out of the move and determine if Florida stacks up to the challenge!
| | |
| --- | --- |
| Pros | Details |
| A breath of fresh air | As a coastal state, Florida has numerous beaches to choose from. Even if you live in-land, you can travel to the beach and home in a single day-trip. |
| Cheap housing | Many parts of Florida offer cheap housing prospects which are ideal for a household that is relocating. |
| Great outdoor sports | If you are an avid golfer or tennis player then Florida is the ideal state for you. Great weather grants access to these sports year-round. |
| Say 'goodbye' to state income tax | When you receive your check you can rest assured that it is tax-free in Florida! |
| An array of water entertainment | Diving, surfing, sailing and going on cruises are common forms of water entertainment in Florida. |
| Leave the snow shovel behind | It does not snow in Florida so you will not need to worry about shoveling snow or scraping ice off your car. |
| Hot and sunny | When compared to other states, Florida experiences warm weather on a more regular basis making planning outdoor activities a lot simpler. |
| | |
| --- | --- |
| Cons | Details |
| The flat state | If you are coming from a mountainous state with low valleys and high-rising mountains then Florida might offer some tedious traveling for you. |
| Lack of public transport | There are very few public transport options available in Florida which means that you are going to need to commute in your car. |
| Traffic problems | Because of so many people relying on their vehicle for commuting, traffic can become quite congested at times. |
| No snow to see here | If you love snow and building snowmen then Florida is not the state for you. It does not snow in Florida. |
| Vicious weather | Hurricanes, storms and heavy rain are not uncommon in Florida and can cause hefty damage if near to you. |
| Humidity | The weather in Florida is not just warm but humid too. Even if you are indoors you will still get hit by the humidity. |
| Insects galore | With humid weather conditions, you can expect to find a fair share of insect activity including roaches, fruit flies and even snakes and mosquitoes. |
Let's learn more about Florida
Depending on your line of work, state statistics can be quite relevant. Or they can just make for an interesting read so you can get to know your future state better!
The latest 2019 census data revealed that there are currently 21.6 million people residing in Florida with a growth of 1.63% from 2018. Of the people residing in Florida, 51.1% are female and 48.9% are male.
With a total living area of 65,755 square miles, there are approximately 353 people per square mile. This ranks Florida as the eighth highest-populated state.
For information on religious and racial statistics see the table below:
| | |
| --- | --- |
| Religion | Population Percentage |
| Christian Faiths | 70% |
| Atheism | 24% |
| Non-Christian Religions | 6% |
| Race | Population Percentage |
| White | 75.67% |
| African American | 16.13% |
| Asian | 2.68% |
| Other Races | 2.64% |
| Native American | 0.28% |
| Native Hawaiian | 0.06% |
Some of the best cities to live in Florida
Just the same way that each state has a unique culture and lifestyle to offer, each city is no different. Florida offers a variety of wonderful cities to relocate to. Here are a few that will catch your attention!
Miami:
Miami is the most populated city in Florida and with its year-round hot weather, impressive nightlife and vibrant culture it is no wonder.
For thrill chasers, Miami is a definite hotspot. The Homestead Miami Speedway is home to the monthly 'Fast Lane Friday' legal drag racing event. The event is open to anyone over the age of 18 with a valid driving license to participate!
If you prefer something with a slower pace, the Cauley Square Historic Village offers a trip into old Florida. Visit the charming Chalet Restaurant for a cup of tea in the famous Tea Room. There are also quaint antique stores to stroll through!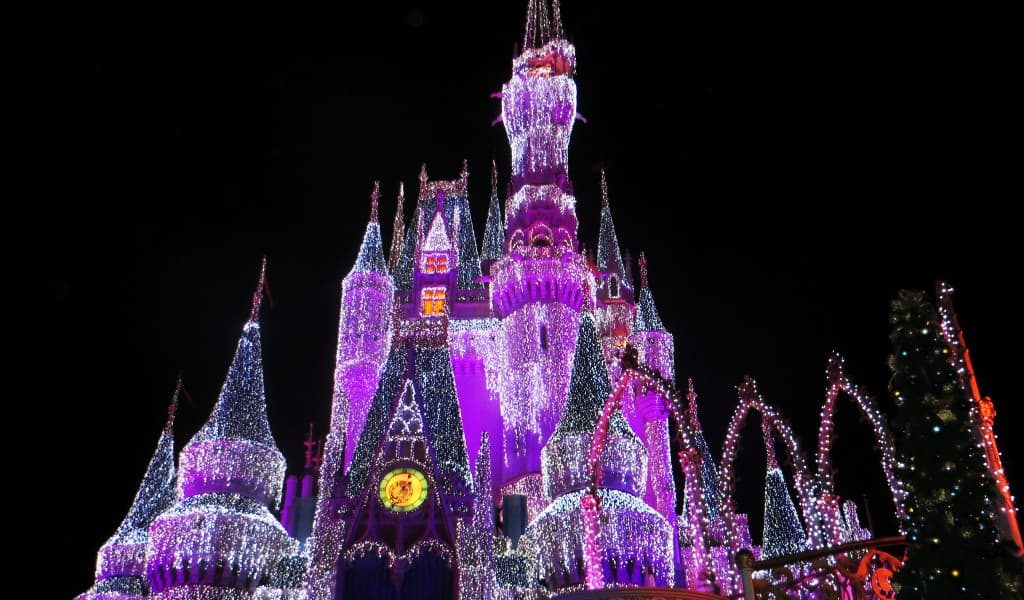 Orlando:
The home of Disney World and the Universal Orlando Resort is a tourist hub offering theme parks galore!
The Orlando Resort offers a variety of movie-themed attractions like the Harry Potter and the Forbidden Journey roller coaster ride among others. While Disney World makes for a great family day out where you can visit The Magic Kingdom, Space Mountain and many more!
Jacksonville:
If you are looking for a great city to raise a child in the Jacksonville should be one of your top choices. Jacksonville ranks fourteenth for college readiness among high school graduates in the US.
There is also an array of exciting activities including a variety of escape rooms, one being the famous Bank Heist Escape Room. Amelia Island has also proven to be a favorite among the locals with luxury resorts, golf courses, and many different recreational activities.
Tallahassee:
The Florida state capital is one that you should not miss out on. With a variety of museums to visit, this historical city will have much to say about the history of Florida.
There is also an array of opportunities to get in touch with nature. Cascades Park is a 24-acre park beside the St. Augustine Branch stream and is a historically registered site because of its influence in the capital city's location.
The Alfred B. Maclay Gardens State Park offers a rich history and a walk through stunning floral architecture. A popular event in the park is the 'Full Moon Paddle' where visitors can kayak or canoe along Lake Hall.
Tampa:
The city of Tampa is located in Tampa Bay along the Florida Gulf. This city is famous for its business offerings as well as its museums and cultural activities.
One of the prime attractions is Busch Gardens: an African-themed adventure park with live music, performances, rides and a wide variety of exotic animals. Visitors can even embark on safari game drives and hand-feed kangaroos and giraffes.
Take a walk through history
If adventure parks, roller coasters, and hiking are not your scene then take a stroll through the history of Florida by visiting one of the many historical, art and cultural museums that the Sunshine State has to offer.
Florida's fascinating facts and laws
Getting to know the prospective state you are relocating to is a lot like getting to know a person. When you meet someone new the characteristics that make them unique are what make them who they are. The same applies to each state!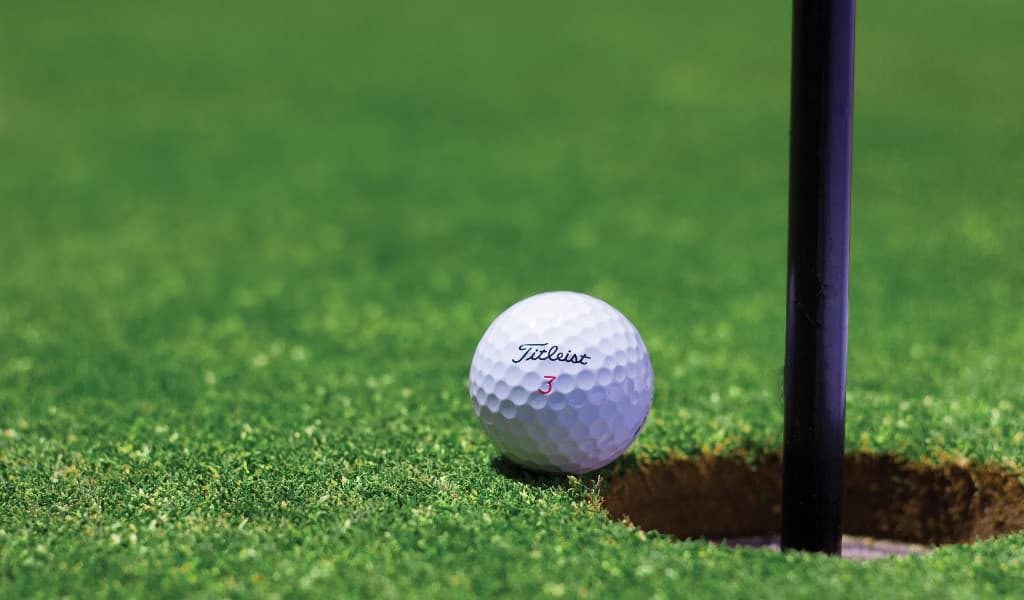 Interesting factoids about Florida
The fern capital: the town of Pierson is the Fern Capital of the world where ferns are grown and shipped across the globe.
An avid golf supporter: out of all the states in the US, Florida has the most golf courses. Florida is also the home of the World Golf Hall of Fame in St. Augustine.
Croc-a-gators: the Everglades in Florida is the only place in the world where crocodiles and alligators live together.
Plenty of fruit to go around: Florida is the largest producer of strawberries, watermelons, tomatoes, and sugar in the country.
First communication satellite: on 12 August 1960, NASA's first satellite, Echo 1, was launched from Cape Canaveral in Florida.
The largest tortoise to ever live: the Life Fellowship Bird Sanctuary in Florida was the home to Goliath – the largest tortoise to ever live. Weighing an impressive 919 pounds.
Watch out for the trees: the Manchineel tree is the most dangerous in the world and can be found in Florida. All parts of the tree contain dangerous toxins and can cause blisters to the skin.
State laws that will make you giggle
Every country has some interesting laws that make you wonder about their origins. While some of them might be unorthodox, the law is the law and it must be abided by!
It is illegal in the city of Cape Coral to keep a sofa underneath an outdoor carport and felons can be fined $50 if caught.
In Pensacola, it is illegal to roll any barrel down the street. The wrongdoer can be fined depending on what the barrel contains.
It is illegal for women to fall asleep while underneath a hairdryer in the hair salon.
If you own a pregnant pig it is illegal to confine it to a cage during its pregnancy.
All doors to public buildings are required by law to open in an outward direction.
Florida considers riding a skateboard without a license as illegal.
The penalty for stealing a horse in Florida is punishable by hanging.
Get in touch with nature
As a state that is famous for its good weather, it is not referred to as 'The Sunshine State' for nothing! The summers in Florida can be expected to be long and warm and frequented by thunderstorms. Snow is not seen in the Florida winters and is instead mild with periodic coolness. Florida also ranked as fantastic place for healthcare and weather conditions, it is not without its flaws as a retirement haven.
Temperatures in Miami this October (2019) were slightly above average with the average high been recorded at 89 degrees Fahrenheit and the highest temperature reaching a toasty 91.1 degrees Fahrenheit.
For the past year, Miami experienced 128 days of rainfall and a total of 2903 hours of sunshine. Even though the weather is expected to be pleasant year-round, it is best to check the weather statistics for the city you are planning to relocate to.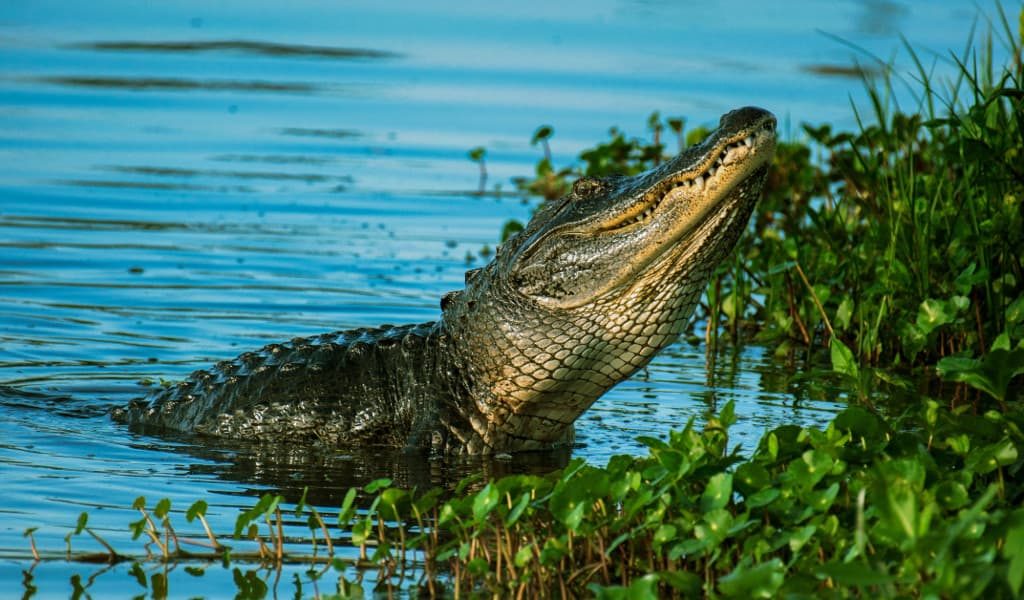 Get some exploring done
Florida has a wide array of fantastic natural vistas to explore. From a one-of-a-kind air-filled cavern to prehistoric springs and plenty of hiking opportunities, there is a form of natural beauty for every eye in Florida.
Florida Caverns State Park: while most caves in Florida are underwater caves, the Florida Caverns are unique in that they are the only air-filled caves open to tourists.
Crystal River: manatees naturally live in the Crystal River. This location is also the only place in Florida where visitors can get close and personal with these gentle creatures.
Devil's Millhopper Geological State Park: this Gainesville park allows visitors to experience a vast number of natural wonders all in one area. Breathe in the fresh air on a hike up a 120-foot sinkhole surrounded by lush flora and plenty of small waterfalls.
Devil's Den: this Williston spring is proof of how unique nature in Florida can be. The natural light cast through the karst window above completely illuminates the water for snorkelers and divers to explore.
Big Shoals State Park: adrenaline junkies will love the class three rapids and stunning hiking trails that Big Shoals has to offer. Only a mile outside of White Springs, Big Shoals also offers the largest white-water rapid experience in Florida.
Everglades National Park: if you are on the lookout for unique plant and animal life then the Everglades is the perfect place to look. The intricate network of forests and wetlands is home to fauna and flora that are only found in the area.
Natural disasters to be wary of
It is no secret that Florida is home to an array of natural disasters including hurricanes, tornadoes, tropical storms, wildfires, and floods. Even with the unpredictability of the Florida weather, you and your family can be prepared for the harsh conditions you might face.
Florida Health offers a variety of tools and measures to prepare the residents of Florida for a variety of potential hazards from mild flu outbreaks to full-blown disaster control in the event of a hurricane.
The Cost of Relocating to Florida
No matter where you are relocating from or to one fact remains the same: relocation is not cheap. The cost of relocation will depend on the number of possessions you own as well as the distance that the movers will need to travel.
Here are a few approximate relocation costs for a move to Florida:
New York to Florida = $3,000
Los Angeles to Florida = $5,000
Chicago to Florida = $2,900
Atlanta to Florida = $1,700
Boston to Florida = $5,000
Salem to Florida = $4,300
To rent or not to rent?
When you are arriving in a new state it can be quite daunting to immediately decide to purchase a new home. You are starting a new chapter in a new state and a new city: to immediately tie yourself down might not be the best idea.
Everyone has their tastes and preferences. If you purchase a home in a city or suburb that you grow not to like you are stuck. This is why it is best to rent over the short-term and give yourself time to decide whether this city is right for you.
The current average home price in Florida is $238,000 with an approximation of $166 per square foot while renting is currently at an average cost of $1,800 per month. See the table below for some average home costs in various Florida cities:
| | |
| --- | --- |
| City Name | Average Cost |
| Miami | $300,500 |
| Tampa | $184,200 |
| Orlando | $167,100 |
| Tallahassee | $166,900 |
| Jacksonville | $152,300 |
Can you keep up with the cost of living?
The cost of living is on a constant rise all over the country. You and your family might have become accustomed to a certain lifestyle and need to determine if you will be able to maintain that lifestyle upon relocation to Florida.
The easiest way to do this is to use the Economic Policy Institute's family budget calculator. The calculator is programmed by the city and will provide you with an approximate annual cost of living based on the size of your family.
The calculator takes different essential expenses into consideration including taxes, child care, and food, among others, to determine a family average.
As an example, a family of two adults and two children living in Miami will have an average cost of living of $84,972 and a monthly cost of $7,081. Whereas, a family of two adults and two children living in Jacksonville will have an average cost of living of $73,635 and a monthly cost of $6,236.
Keep your family interests close at heart
More often than not the leading cause of relocation is for the sake of the family: better educational prospects, quality healthcare or even a safer environment to raise your family in. Whatever your reasons, it is only logical that you want the very best for your family.
The best educational facilities
A good education acts as the perfect springboard to give your child the right start to a prosperous life. Florida is filled with excellent schooling and university options right from elementary school up to college level.
Top ranking elementary, middle and high schools in Florida: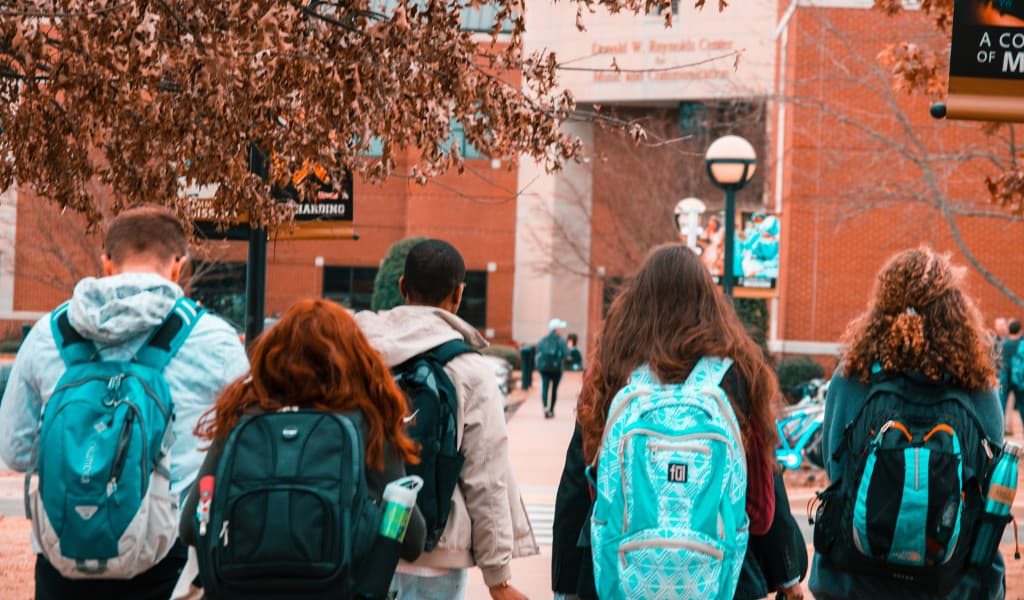 Top ranking universities in Florida:
The best healthcare you can ask for
When it comes to healthcare you want to know that you and your family are in good hands. It is good to know that Florida is home to some of the best medical institutions in the country.
Inpatient daily expenses total to an average of $1,963 per patient in Florida which is lower than the national average of $2,090.
There are approximately 50,031 practicing physicians in Florida. Of these physicians, 24,172 are primary care physicians and 25,859 are specialists.
There are currently seven highly accredited medical schools in Florida.
The average Florida healthcare expenditure amounts to a total of $132.5 billion equating to an approximate $7,156 per person assisted.
When the time arrives that you need to get to a hospital you do not have the time to start your search then. Here is a list of some of the best healthcare facilities in Florida:
Keeping your family safe
Unfortunately, there is no crime-free city in the US but you can try your best to relocate to a city where crime rates are low. Before choosing a city it would be wise to explore the current crime statistics available or consult with the local police for more information.
The most recent crime statistics released for Florida revealed that crime rates dropped by 9% from 2018 with violent crimes and property crimes being reduced by 4.2% and 7.9% respectively. Burglaries and robberies saw the largest reduction by a whopping 19.1%.
Florida's employment scene
One of the leading causes of relocation is job opportunities. The good news is that Florida's unemployment rate is a low 3.2% as measured in October 2019. Florida has also experienced an increase of 228,600 in employment opportunities since October 2018.
The Bureau of Labor Statistics for Florida released the State Occupational Employment and Wage Estimates in May 2018 which reveals the estimated employment and wage statistics per industry in Florida. This is the perfect place to start your search for employment prospects in Florida.
In 2018, Florida's economy reached an impressive $1 trillion ranking Florida as the 17th largest economy in the world. Florida's increase in employment prospects also bagged the state the top in the Southeast for job creation.
From 2015, Florida has the fourth-largest economy in the US with a GDP of $840 billion. This ranking is thanks to the industries that the state relies on to drive its economy. The current best-ranked industries for potential employment in Florida are as follows:
Healthcare Practitioners and Technical Industry
Office and Administrative Support Industry
Business and Financial Operations Industry
Education, Training, and Library Industry
Architecture and Engineering Industry
Finding work in a foreign city can be difficult, especially if you do not know where to start your search. Recruitment agencies are the ideal place to start as they know all the in's and out's of employment in the Sunshine State.
Getting from A to B in Florida
Florida is a highly populated state that favors private commuting to public transport. This scenario adds up directly to congested travel conditions. And, unfortunately, where there is traffic congestion there are road accidents.
Accident statistics released by Florida Highway Safety and Motor Vehicles revealed that a total of 402,592 vehicle accidents occurred throughout 2018. Of the accidents that occurred, 3,174 fatalities occurred. When compared to data from 2017 concluding that 210 more road accidents occurred in 2018 with an additional 58 fatalities.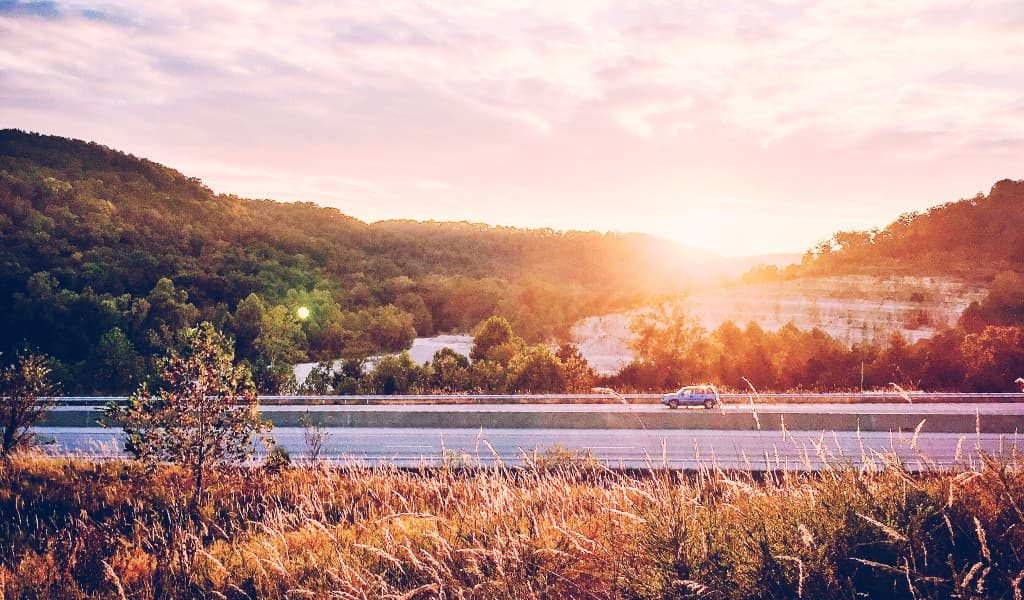 Accidents can happen at any place or time but certain highways are more infamous than others and should be avoided when possible. These are the most dangerous highways that you should be wary of when relocating:
Interstate 10: this highway spans for 2,460 miles and intersects eight states. The lack of road barriers is the leading cause of accidents on this highway simply because drivers decide to skip multiple lanes without proper observation.
Interstate 95: this span of highway stretches along the Atlantic coast for 1,926 miles through 15 different states. The highway experiences high congestion for 60% of its length and sees up to 300,000 vehicles in a day. A shocking 1.73 fatalities occur per mile traveled.
Interstate 4: referred to as the 'Haunted Highway', is the busiest and most dangerous span of highway in the country with the highest fatalities per mile.
Despite the commuting culture in Florida, there are still public transportation options that should be made use of.
| | |
| --- | --- |
| Public Transport Type | Cost |
| Bus | $2 for a one-way trip or $50 per monthly pass |
| Metro Rail | $2.25 per one-way trip or $112.50 per monthly pass |
| Shuttle Service | Between $45 and $55 |
| Amtrak | $20 to $400 per one-way trip depending on distance |
| Taxi | $4 initial fee and $2.50 per mile |
| Uber | $2 initial fee and $1.95 per mile for Uber X and $2.50 base fee and $2.35 per mile for Uber XL. |
| Lyft | $0.90 initial fee and $0.90 per mile |
| Biking | $30 per day and $7 per hour |
Unfortunately, when you move to a new state you need to re-register for your driver's license and the voter's role.
Getting your new license is as easy as heading to the local DMV. To get a Florida license you will need to provide your previous state license along with a secondary form of identification (birth certificate, social security card, insurance policy) along with proof of address and social security number.
If it is your first time applying for a license you will need to complete a Traffic Law and Substance Abuse Education course and pass the knowledge and road test. After paying a $48 fee you can walk away certified to drive in Florida!
In the same way that you need to apply for a Florida state license, you need to register to vote. Luckily, this process can be completed online.
Is moving to Florida worth it?
Florida brings a lot of positive prospects to the table, including excellent employment opportunities, great education establishments, expert healthcare facilities and a wide array of cultural, technological and natural wonders.
While it might be sunny for the majority of the year, are the natural disasters, something that you can live with? The cost of living and rental costs are not as hefty as some of the other states and recent crime statistics indicate a positive decrease. However, the number of annual road accidents is on the increase.
At the end of the day, the list of pros and cons lays before you and you need to make the ultimate decision for you and your family. The Sunshine State might not be perfect but nor is any state in the US.
If an opportunity has brought you to Florida's gates then perhaps it is time to leap into a new chapter of prosperity.
Bottom-line
It is only when you decide to move or relocate that you realize how much stuff you have accumulated in your home. You do not need to get rid of anything – moving companies have professional long distance movers that specialize in this sort of business!
We have spent hours to make this detailed downloadable moving checklist for your relocation to state of Florida. Check this out now!
Everything from pool table movers to piano movers, art movers, plants, and even hot tub movers – nothing should have to stay behind!
These movers and packers will even assist you if you are planning to move your business to a new state with a team of specialized office movers. If you are making the move to Florida then you should consider making use of a professional moving service.