Date: 01/01/2020
Reading time: 13 minutes
Share on
Sometimes the best way to start the year off is with change; a clean slate. While relocating to a new state may seem drastic, sometimes it is the best solution to starting a new life with access to an array of new opportunities. And what better state to greet new beginnings in than the Centennial State!
Also referred to as "Colorful Colorado", so-named because of its magnificent mountains, rivers, and plains, Colorado is one of the healthiest states in all of the US. With a variety of outdoor activities like biking, hiking, and skiing, Colorado is a nature enthusiast's paradise.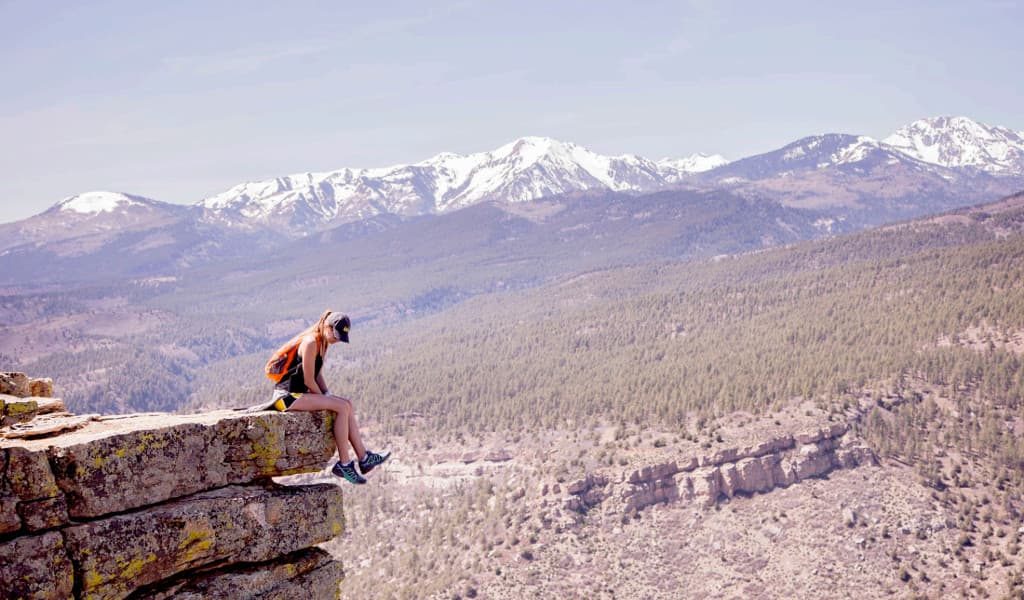 But a healthy lifestyle is not all that this state has to offer! Choose from an array of highly acclaimed educational institutions to ensure your children get only the best education.
Understandably, you are still naturally skeptical which is why you need help feeling confident and comfortable with the decision you are going to be making.
Moving to a new state is a big deal but it does not have to be a stressful one! Before you start grabbing boxes and booking movers, here are some things you need to know about Colorado to help you make the choice.
Contents:
Let's learn about Colorado
With so many states to choose from how can you possibly know that you are making the right choice? Before you make a final decision to move to Colorado, you need to first decide exactly what it is you want to achieve by relocating.
Once you know what you want you can compare it to the list of pros and cons and see how the decision weighs out.
| | |
| --- | --- |
| Pros | Details |
| Nature all around | Colorado has great natural diversity offering deserts, luscious mountains, rivers and canyons to explore. |
| A growing economy | People are flocking to Colorado to take a slice out of the growing economic pie. Colorado is showing excellent economic growth and plenty of employment opportunities. |
| Excellent weather | While it does snow in the Winter, you can expect pleasant weather throughout the rest of the year giving you plenty of opportunities to tackle the great outdoors. |
| Healthy living | Many people move to Colorado to pursue a healthier lifestyle. There is always something to do to get you active. |
| A trip down the slopes | Top-rated ski resorts and snow-capped mountains aren't in short supply in Colorado. |
| Great for sports fanatics | Colorado features teams in five major sports leagues and also has excellent college sports opportunities. |
| The best beer | If you are a beer lover then you will love Colorado that is host to over 230 established craft breweries and a variety of beer festivals. |
| | |
| --- | --- |
| Cons | Details |
| Swimming might not be an option | Colorado might have sailing and whitewater rafting on the menu but swimming is not optimal with the low temperatures of the water. |
| A high cost of living | When compared to other states, the cost of living in Colorado is higher. You can expect to pay more for groceries, gas and other essential items. |
| The Colorado traffic | You might be used to rush hour in the cities but Colorado can be just as bad. Particularly over the weekend when commuters are headed for the mountains or the major cities. |
| Distasteful discrimination | Some residents in Colorado have a very 'stuck' mindset in that they prefer interacting with people who share a similar outlook. |
| Housing crisis | Housing in Colorado is relatively higher than that of other states. |
| Road rage | Drivers in Colorado have proven to have a short fuse on the road and can become quite obstreperous on the road. |
| Altitude sickness | Newcomers to the state often struggle with altitude sickness. |
Get in touch with the colorful state
Just as people differ, so do states and the best way to get to know a new state is to read up on its demographics.
The 2019 census data revealed that Colorado has an approximate population of 5.77 million people. When this information is compared to 2018 it can be seen that the population increased by 1.32%. At current the population is composed of 49.8% female and 50.1% male who reach an average age of 36.4 years.
As the eight largest US state there is a total area of 104,094 square miles dedicated to living area. The harsh terrain has, however, confined residents to certain regions forcing 52 persons per square mile. This information ranks Colorado as the 37th most congested state in the country.
The religious and racial statistics for 2019 in Colorado are as follows:
| | |
| --- | --- |
| Religion | Population Percentage |
| Christian Faiths | 64% |
| Atheism | 29% |
| Non-Christian Religions | 5% |
| Race | Population Percentage |
| White | 84.18% |
| Other races | 4.15% |
| African American | 4.07% |
| Asian | 3.03% |
| Native American | 0.95% |
| Native Hawaiian or Pacific Islander | 0.16% |
The best cities to live in Colorado
If you have never been to Colorado then you need to learn about the amazing cities that you will find as well as some of the exciting things you can get up to while living there. Here are some of the favorite cities that the residents of Colorado love:
Denver
If you have a taste for fine beer then Denver is the state to visit. As a central hub for entertainment, this fast-growing city is ranked as the best city for beer drinkers.
Denver has a total of seven art districts proving their commitment to the great arts. The Red Rocks Amphitheatre is host to many outdoor concerts and live shows.
However Cherry Creek State Park is particularly popular in summer afternoons to just relax and enjoy the scenery. Here visitors can even go biking, horse riding or even take a shot at the shooting range.
Fort Collins
Featuring over 25 historical buildings, this charming town is a historical treasure. If you like horse-riding then Horsetooth Mountain Open Space offers horse riding and biking trails from which you can view the stunning free-flowing waterfalls in the area.
FoCo Café is a unique restaurant that offers visitors healthy food in exchange for any amount they can afford. Visitors are also able to work in exchange for their meals. This is possible due to donations from businesses and farms.
Lakewood
With acres of hiking trails and campgrounds, you and the family can spend time together in nature. Bear Creek Lake Park offers visitors the ideal place to enjoy all that nature has to offer.
But there is also plenty of opportunity for shopping and fine dining. The Belmar Shopping District has over 80 stores, 20 eateries as well as art and various other festivities.
Colorado Springs
Surrounded by the Rocky Mountains, this small town is also definitely one for nature-lovers. For a magnificent hike and opportunity to explore the surrounding mountains, head to the Garden of the Gods where you can view stunning natural rock formations.
And then cool off after a day of exploring in Old Colorado City with a local cup of coffee or a drink at the bar with some live music.
Boulder
Named the best city for singles and biking, Boulder is also home to the University of Colorado. Eldorado Canyon State Park is a great place to take the family to escape the hustle and bustle of the city and just take in the natural wonders than nature has to offer.
Boulder's Bohemian Biergarten is also hosting the annual beer holding competition and offers a wide array of live entertainment and excellent food.
Take a walk through Colorado history
If you are looking for the perfect solution to a rainy day or simply want to learn more about Colorado and its rich cultural and historical background, then visit one of the many Colorado museums.
Fun facts and state laws in Colorado
No state is without its interesting, wacky and funny state laws and fun facts that make it unique. While these laws might be unorthodox they are good for a hearty chuckle!
Did you know?
Turning down the Olympics: in 1976 the Winter Olympics were meant to be held in Denver but voters declined due to the economic pressure and pollution it would place on the state.
Four states in one: the southwest corner of Colorado shares a border with Utah, New Mexico, and Arizona. So, if you stand in this one place you will be able to stand in all four states at once.
All-natural: the largest naturally occurring hot springs pool spanning, two-blocks long, in Glenwood Springs was a favorite spot for Teddy Roosevelt.
It goes on and on: the world's longest continuous street is Colfax Avenue in Denver stretching for 26.5 miles.
The tallest dune: Star Dune, the tallest dune in the US, can be found in San Luis Valley and rises to 750 feet!
Color me red: Colorado's name is derived from Spanish and means "colored red". The name was given because of the red silt carried by the Colorado River.
Weird state laws in Colorado
In Denver, you are not allowed to borrow your vacuum cleaner to your neighbor.
If you live in Louisville you are not allowed to own any chickens but you can have up to three turkeys.
It is illegal to mistreat rats in Denver.
Having a sofa on your outside porch is illegal in the city of Boulder.
Riding a horse and being under the influence of alcohol is prohibited in Colorado.
Is it time to get a breath of fresh air?
People are not just flocking to Colorado for its beautiful scenery but its pleasant weather conditions. Because of the arid conditions in the state, residents only experience approximately fifteen inches of rainfall annually. A few days of precipitation is a small price to pay for more than 300 days of sunshine.
The Colorado winters are cool with an average high of 45 degrees Fahrenheit and light snow. The summers, on the other hand, reach 86 degrees Fahrenheit.
Of course, the weather will differ slightly between the cities that you are choosing between for relocation. So if you are keen to see what the weather will be like it is best to check the weather statistics.
Stretch those legs
With so many wonderful places to explore and see in Colorado, it is no wonder that the state is one of the healthiest in the US. Colorado offers some of the best scenic sights in the country from underground caves, tall mountain ranges, and wonderful flowing rivers. Take a stroll through the natural beauty that Colorado has to offer.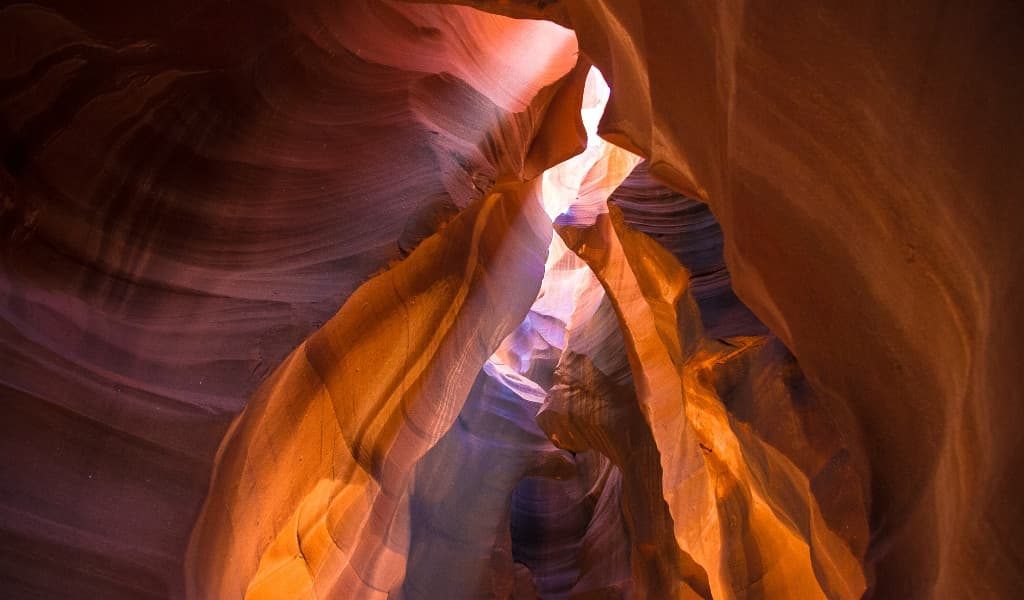 The Royal Gorge (Cañon City): experienced through either zip-lining or canoeing, the gorge is also home to the highest suspension bridge in the US.
Maroon Bells (Aspen): offering miles of hiking trails and skiing activities, the Maroon Mountains are the most photographed mountain range in Colorado.
The Hanging Lake (Glenwood Springs): three majestic waterfalls and mesmerizing crystal-blue waters are only two of the natural beauties this area holds.
The Cave of the Winds (Manitou Springs): discovered in 1881 by two brothers, explore the beauty of these caverns can be explored with either the Discover Tours or Lantern Tour.
Mesa Verde National Park (Cortez): there are over 4,000 archaeological sites known to be the previous homes of the Pueblo people who resided here for over 700 years. Camping is permitted near the site where you can enjoy a full tour the next day.
Great Sand Dunes National Park and Preserve (Alamosa): sand sledding, 4x4ing, and hiking are available at the great dunes with the ability to camp overnight. Visitors love stargazing in the area.
Weather anomalies in Colorado
Colorado is no stranger to the occasional natural disaster. Many natural disasters have resulted in extensive damage to property in the state. The most commonly occurring natural disasters in the area include hail, fires, storms, tornados, and floods.
The Rocky Mountain Insurance Information Association (RMIIA) has recorded statistical information about the natural disasters that have occurred in the area as well as the cost thereof. The cost data has also been converted to current costs for visitors to understand the ramifications in current costs.
How much will the move to Colorado cost?
It doesn't matter how near or far you are relocating from; you need to have money set aside to afford the move to Colorado. The cost of the move will depend on the distance that the movers will need to travel as well as the total weight of all of your possessions.
But it is always a good idea to be prepared so here are a few approximate relocation costs for your move to Colorado:
New York to Colorado = $5,200
Los Angeles to Colorado = $4,000
Chicago to Colorado = $8,487
Boston to Colorado = $8,400
Louisiana to Colorado = $3,280
New Orleans to Colorado = $3,580
Renting and Buying in Colorado
Relocating is exciting and you might be so excited to make the move that you buy the first home that you fall in love with. While there is nothing wrong with this, it is not always a good idea to purchase a home without renting first.
Every town is different and what you see on paper might not be what you find in reality but if you rent before buying you allow yourself to relocate to a city where you will be happier.
Housing statistics in Colorado revealed that property costs are slightly above the average in the US with a value of approximately $397,000. However, the average cost of homes purchased in 2019 is $376,100.
The cost of property in Colorado has increased by 2.6% since 2018 with the average cost per square foot now being $261.However, the average rental cost in Colorado is only $1,995.
See the table below for the average costs of homes in various Colorado cities:
| | |
| --- | --- |
| City Name | Average Home Cost |
| Boulder | $687,000 |
| Denver | $383,200 |
| Lakewood | $366,200 |
| Fort Collins | $355,300 |
| Colorado Springs | $251,200 |
The cost of living in Colorado
We all become accustomed to a certain standard of living and relocating can greatly influence the lifestyle that we are used to. Before relocating to another state or city it is important to find out what the cost of living will be like.
One way to find a quick estimate of the cost of living in Colorado is by using the Economic Policy Institute's family budget calculator. Simply input the size of your family and the calculator will determine your household's approximate cost of living based on essential expenses like food, healthcare, child care, and taxes.
A household of two adults and two children living in Denver can expect an average annual cost of living of $92,426 and a monthly cost of living of $7,702.While a family of the same size living in Colorado Springs will have an annual average of $83,583 and a monthly average of $6,965.
Ensure the best future for your family
When you move to Colorado it is only natural that you want to be near the best educational and medical facilities.
The very best education
Relocating to a new state places a lot of pressure on your family – particularly your children. Adapting to a new school is not easy but ensuring that they attend a school or university offering the best educational opportunities is the best way to start.
Top ranking elementary, middle and high schools in Colorado: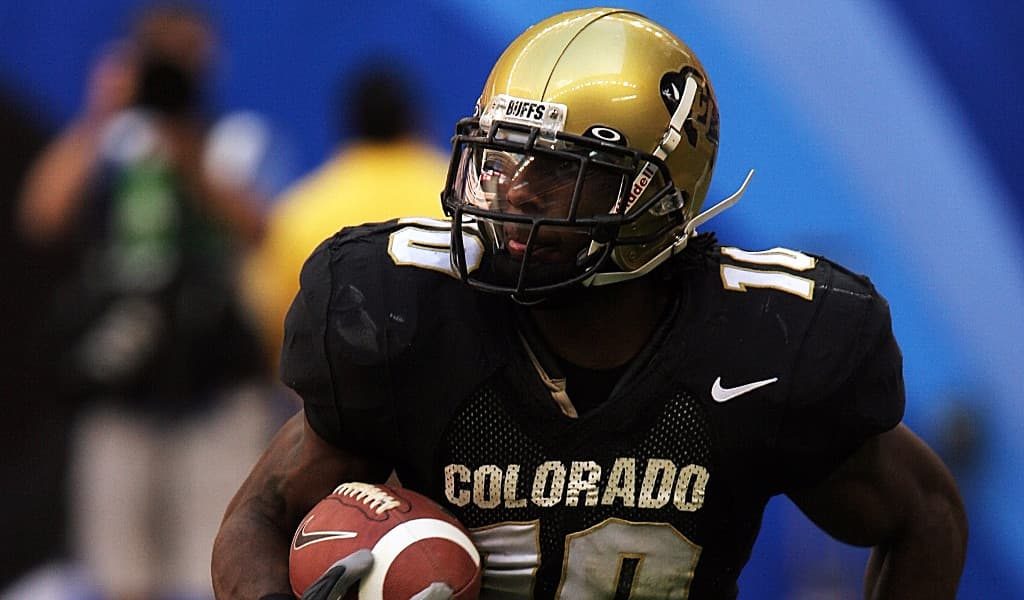 Top ranking universities in Colorado
The healthcare system in Colorado
Good news is that Colorado ranks seventh in the US for its healthcare system. Some other notable accolades include 23rd for health care cost, 3rd in positive outcomes and 15th for accessibility.
With the healthy lifestyle that Colorado promotes it is no wonder that the state has impressive healthcare. Colorado also has the 5th lowest cancer rate and the 4th lowest heart disease rate.
Colorado also has the shortest emergency room waiting time with a low 13 minutes. The competitive healthcare offered by the state of Colorado will leave your family in safe hands
If you find yourself amid a medical emergency in a new state you do not have the time to research medical facilities. This is why this list of top Colorado hospitals is sure to come in handy!
Safety is a top priority for your family
Crime is unavoidable but you can control where you relocate to. Some cities and towns offer more refuge from crime than others. The best way to ensure the city you are moving to is to check out the latest crime statistics for the city.
The latest crime data collected by the FBI revealed that Colorado has seen an increase in crime, particularly in violent crimes. However, the crime rate remains lower than that of the national average. The national violent crime rate was 394 per 100,000 while the rate in Colorado was 368 per 100,000.
Colorado saw a total of 172,121 crimes with 20,638 being violent crimes and 151,483 being property related. The chances of becoming a victim of violent crime in Colorado are 1 to 272 with a crime per square mile rating of 46.
Job opportunities in Colorado
Whether you have just finished with college or have found an opportunity to further your career, employment is a common reason for relocation to Colorado.
With the latest unemployment statistics for Colorado been released in October 2019, it was revealed that only 2.6% of the residents within Colorado are unemployed. People are flocking to Colorado for employment opportunities and with a positive job growth rate of 1.9% or 50,900 jobs, it is no wonder why.
However, if you are relocating for other reasons and will be needing to start the search for a job then the latest Occupational Employment and Wage Estimates released by the Bureau of Labor Statistics is the ideal place to check for current unsaturated markets.
In 2019, the Colorado economy experienced a drastic growth spurt with a 3.5% growth from the previous year. For the third year running, Colorado has been ranked as having the best economy in the country due to the state's impressive contributions to growth and entrepreneurship.
The top-ranked industries in Colorado at current are as follows:
Manufacturing industry
Mining Industry
Agricultural Industry
Service Industry
Technological Industry
Not to worry if your expertise does not lie in one of the above sectors, there are still plenty of employment opportunities. Sometimes the search is better left to the professionals. Recruitment agencies can help you get a new job in Colorado in no time!
Getting around Colorado
Traffic is generally a problem regardless of what state you are living in. However, residents in Colorado spend approximately 83 hours annually in heavy traffic. And this congestion does not just result in lost time but lost money too with an approximate of $1,152 annually.
With high traffic congestion, you can inevitably expect many road accidents. The most recent road traffic data revealed that Colorado experienced a reduction in road accidents in 2018 after a continuous six-year increase.
So far this year 500 traffic deaths have been recorded in Colorado which is significantly less than the 632 recorded in 2018. The 2% increase in seat belt usage in the state is a likely contributor.
Every state has its roads and highways that are just a nightmare to travel on. When you are planning your route for relocation it is worth knowing what some of the areas you should avoid or be wary of are.
Douglas Pass: this mountainside pass is quite infamous for lane blockages and eroding shoulders as a result of the truck drivers that frequent it.
"Oh, My God" Road: the 8.5 mile stretch of road received its unorthodox name since it is a two-way lane but the road is only one-and-three-quarters wide. If the width was not bad enough there are also missing guardrails and steep gradients.
Red Mountain Pass: this narrow strip of highway is right beside 11,018 feet to drop with no guardrail protection or shoulders. There are only a few inches between a truck and a car when driving side-by-side.
Drivers can expect an average commute of 22 minutes in Colorado which is below the national average of 25.3 minutes. However, this time can be greatly reduced by making use of public transport. Here are some popular public transportation options in Colorado along with their costs:
| | |
| --- | --- |
| Public Transport Type | Cost |
| Bus | $5.25 per trip and $10,50 per day pass. |
| Light-rail System | $3.00 per local trip and $5.25 per regional trip. |
| Amtrak | Between $20 and $400 depending on the city-to-city distance. |
| Trolley | $5.00 per single trip or $7.00 round trip. |
| Taxi | A basic fee of $2.50 and $1.40 per mile driven. |
| Uber | A basic fee of $2.14 and $0.19 per mile for Uber and a basic fee of $2.14 and $1.57 per mile for UberX. |
| Lyft | A basic fee of $0.90 and $1.90 per mile. |
| Biking | $25 per three hours or $90 per weekend. |
When you relocate to Colorado you will need to apply for a Colorado driver's license and re-register on the voting roll.
After moving to Colorado, you will have 90 days to register your vehicle and 30 days to apply for your new state license. If you already have a license from another state you will not need to redo the test.
When applying at the DMV you need only bring along your:
out-of-state- license
birth certificate
social security number, and
proof of current and physical address
Hereafter you will be required to pay a $28.00 fee to receive your new license.
Re-registering on the voter's roll for Colorado is even simpler and can even be completed online. All you need to do is download and complete the forms, print them out and then mail them to the relevant election office.
Is moving to Colorado worth it?
There is no doubt that the residents in Colorado live a healthy lifestyle: surrounded by marvelous natural vistas and plenty of outdoor sporting opportunities, getting into shape is easy.
With a growing economy and job growth, there is a bright future ahead for those who choose to relocate to Colorado. Education and healthcare are also a top priority for the state resulting in a healthier and more educated populace.
That is if you can afford the property costs. If you can look past the traffic, property costs and risk for natural disasters and focus on the positives about Colorado you will find that relocating here might be the best decision that you could make.
Bottom-line
For all your relocating needs you need to consider professional long-distance movers. These movers and packers know exactly what they are doing and will even handle more intricate jobs.
Do not stress yourself out over how your most treasured piano or artwork is going to survive the move – with piano movers, art movers, hot tub movers, and even pool table movers all your favorite possessions are in safe hands.
Explore our downloadable moving checklist to make your relocation to Colorado simple as possible!
Moving companies even have specialized office movers than can help you to pack and relocate your entire business to a new state. Save yourself stress and money and hire a professional moving company!