Date: 03/16/2020
Reading time: 11 minutes
Share on
A structured insight into all the information you will need to know when moving to the South-Central region of Oklahoma State, or what is known as 'The Sooner State'.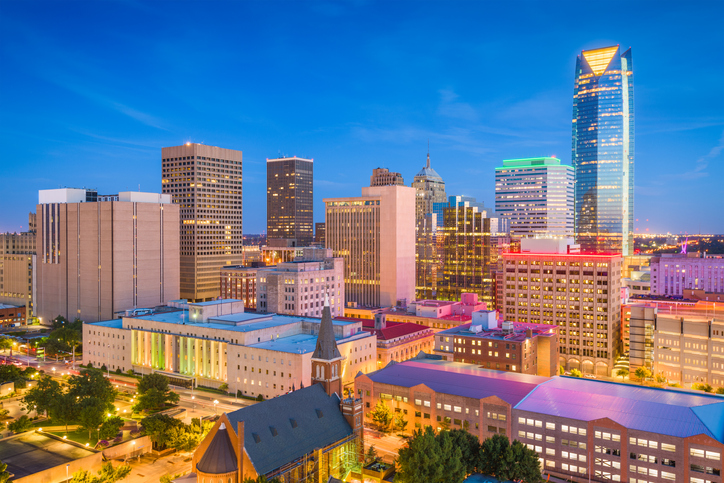 The State of Oklahoma, is number 28 out of 50 states regarding population numbers. Its residents are known as Oklahomans and it is one of the most extensive states in the U.S in terms of variation of landscape – both land and water areas.
If you're on your way to moving to Oklahoma, you will be welcomed by the extensive mountain range, forests and eastern plains. Majority of state lies in the great plains and interior highlands. They are one of the largest producers of raw materials are from agriculture, oil and natural gas.
Its economy relies heavily on the industries of telecommunications, energy, aviation and biotechnology.
During The Oklahoma Land Rush of 1889, almost 50,000 people settled within the Oklahoma land and made it their home.
Contents:
Pros and Cons of Moving to Oklahoma
Before you decide to make your move, we thing it is necessary to break it down for you to help make your decision easier. Is it the right place for you to move your furniture? Let's dive right into a few of the pros and cons of either moving to or living in the state of Oklahoma.
Pros
Oklahoma has been known for its low cost of living, being the 4th most affordable place to live in. Even with the facilities of a medium-to-large state – At an average house price of $123,000, which is half as much as compared to the US average of $230,000, its no wonder everyone wants to rush there.
There are no highways or cities so there is no rush hour. Driving around is as easy as pie. Not to mention retail and grocery stores are on every block and the houses are usually about a 15 to 20-minute drive from downtown, where there are a choice of restaurants and parks.
Valuable Real Estate – the average house rent is about $800 for a two-bed house.
Safety is a lot better in Oklahoma than in other big cities. And a low pollution rate too.
World-class universities, colleagues and educational facilities are all easily accessible and a wide choice of independent, state and tribal colleges for you to choose from.
It offers lots of good stable jobs so if you are in the market for a long-term career, you could be the lucky employee of one of the handful of its fortune 500 companies, including the Tinker Air Force Base which has kept the job market strong for its residents.
Cons
If you like being far from larger cities, then relocating to Oklahoma may just be the right move for you. Cities such as Dallas are a 3-hour drive away and if your planning on flying out to one of the neighboring cities like Chicago or Washington D.C, the flight prices are not very reasonable.
Its not the best recommendation for hikers or people who like to explore different types of landscapes. It is full of rolling plains. However, there are museums, a zoo and botanical garden that you can frequent.
In comparison to other states such as Oregon or Wyoming, there is no chance or riding your bike or walking anywhere in this state – it is a majority 'car-culture' world and having said that, the concept of green-living is out the window too, along with recycling – not particularly a big concept in Oklahoma.
Unpredictable and extreme weather – Ice stormy winters and hot tornado summers, are what it's made of.
Political diversity and cultural diversity are very different – even though there is a wide cultural diversity, if you're not Christian or Republican, there's not much conversation between the folks. So, if you are of a strong opinion(s), you may not be liked very much.
Fun Facts About Oklahoma
The state has been nicknamed the Sooner State. Find out why here.
It has the largest population of Native Americans of any of the 50 states.
Both famous people: Chuck Norris – Actor and martial arts expert and Brad Pitt – Actor, hail from Oklahoma.
Did you know that the first shopping cart and the parking meter was invented in this state?
There is a Cowboy Hall of Fame in the city of Oklahoma.
Weird and Funny State Laws
Moving to the Oklahoma does not have to be a bore, here are some amusing facts to keep you smiling while doing it. It is known to be a weird state especially the laws that the animals have. Keep reading if you are wondering what were on about.
Whether these are true or not, they seem to be of the public knowledge and sometimes even acknowledged.
Our friendly companions need to have permit signed by the mayor in order to congregate in groups of three or more on any private property – that's right, were talking about your dog.
It is forbidden to wear your boots to bed.
If you are found with tissue on the back of your car, you can possibly be fined.
You are not allowed to spit on the sidewalk (wish that were in every state!)
If you are caught soliciting a hooker, there is a very big possibility your name and picture will be shown on television.
Tattoos are a no-no.
The act of Whaling is completely forbidden and illegal.
You are not allowed to make ugly faces at dogs, if caught, you will either be fined or sent to jail.
While driving you are not allowed to read a comic book.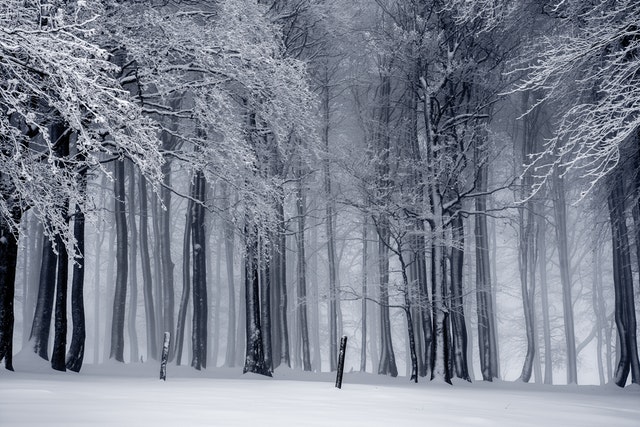 Climate
When travelling to the state from anywhere, it is always best to check the weather. The Summer season of May–Aug is usually hot with regular thunderstorms and the tendencies of Tornadoes are normally between the months of Apr–Jun. If you are avoiding travelling during the Winter season, then it best to stay away during the months of Dec–Feb when it is cooler.
With its humid sub-tropical climate, Oklahoma can get to extreme temperatures of around 100°F (37.8°C) between 15 to 30 days a year in Summer and Winter days last around 130 days on average in its -20-degree weather.
Nature
Oklahoma has a number of different outdoor recreational activities on offer, with a slightly different landscape than the other states, but you still have a choice of State Parks, wildlife sanctuaries, mountain resorts, an array of parks and recreations and also cattle ranches and Lakes to visit on your trip.
It has 11 distinct eco-regions the variety of spectacular scenery to feast your eyes on. For example the Mountain Fork River in Beavers Bend State Park, which has waterfalls and rivers cascading across the entire mountain range.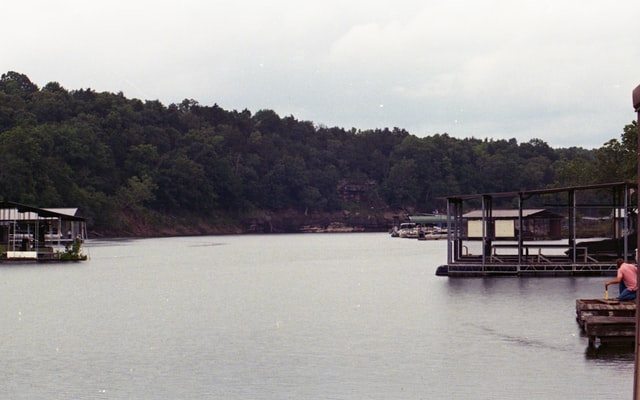 Flora and Fauna
With its rich wildlife, flora and fauna in every corner of the state, one can find themselves in the middle of a variety of animals such as the White-Tailed Deer, Prairie Falcon, Great Horned Owl, Red-Tailed Hawk, Eliot's Short- Tailed Shrew to name a few, and the 2000 different species of flora too.
10 of the Most Amazing Places to Visit in Oklahoma
There are some beautiful places to visit and take in the sights and sounds of Oklahoma State. We have found 10 for you below.
1. Turner Falls
Consists of an Icy cold stream with a 77-foot high waterfall, plus its spectacular caves, camp sites and plenty of delicious food to make sure you have the time of your life.
2. Ghost Towns
There are plenty of these to choose from, with their own sense of beauty – Ghost towns all over Oklahoma can keep the explorer busy for hours. Some residents are part of groups that strive to preserve these historical places.
3. Tropical Conservatory, Oklahoma State
Comprising of a Crystal Bridge, this observatory is one of the most popular sites in the world of architecture. It is 224 feet long and houses almost 14,000 square feet of various plants that adapt to both Wet and Dry seasons.
4. Lake Tenkiller
Is a reservoir in Oklahoma, also known as the 'ferry Lake' and is a dam of a 195 m above sea level and a good 52 square kilometres in expanse, where you can observe from a height.
5. Beavers Bend State Park
This park is popular amongst its residents and visitors who are canoeing enthusiasts. It also has a museum and various activities through out the year like art competitions.
6. Natural Falls State Park
On the border of Oklahoma and Arkansas lies this magnificent natural beauty, with its Ozark highlands. It is one of the popular waterfalls with a viewing platform for visitors to take in the fresh air and natural beauty, one can even sit at the bottom of the falls and do some contemplating.
9. Robbers Cave State Park
Robbers Cave State Park is another state park known for its brilliance in the San Bois Mountains and stretches over almost 8000 acres of land and includes almost 190 different lakes. Many people come here to indulge in activities such as horse riding.
10. Talimena Scenic Drive
If you're not a fan for adventure by foot, you can also take a scenic drive on he Talimena Scenic Drive route which give you a good 50 miles of scenery to set your eyes on. Known for its magnificent views.
Natural Disasters
Oklahoma is known for its Tornadoes, but besides that there are other natural disasters that have taken place in the state.
Earthquakes
Wildfires
Hurricanes
Housing and Real Estate
Buying property in Oklahoma
The median listing price of real estate in Oklahoma State is about $130,000.
If you are looking to buy property in Oklahoma, according to data gathered by NICHE these are the top 10 places to invest in reasonably prices property:
McCord
Goldsby
Watonga
Tuttle
North Enid
Fort Gibson
Cache
Jenks
Alva
Edmond
Renting
If you are on a budget and relocating your things down to the South Central Region. Look no further than these 5 most affordable cities to rent:
McCord

Average Rent $544
National Average $949

Goldsby

Average Rent $750
National Average $949

Watonga

Average Rent $496
National Average $949

Tuttle

Average Rent $761
National Average $949

North Enid

Average Rent $960
National Average $949

Fort Gibson

Average Rent $621
National Average $949

Cache

Average Rent $677
National Average $949

Jenks

Average Rent $1,172
National Average $949

Alva

Average Rent $660
National Average $949
Read more about these statistics and all the unique characteristics of each city here .
Tendencies
In Oklahoma, both the NextGen and Millennials, aged between 19-35, take up a good percentage of the Oklahoma workforce, but not enough – making up 32.9 percent. But they are amongst the many who are looking for ways to change things for the better in all areas including these seven priority areas:
Education – possibly redesigning the entire educational system
Economic opportunity – Encouraging the increase of home-grown firms and new start ups amongst the population.
Urban-rural integration – better health care, addition of high-speed Internet options, and road infrastructure for quicker access to other communities and centres.
Energy and environment – Considering the land, water and air and purification thereof. Improvements on the rural landscapes and encouraging recycling.
Health and wellness – considering factors like quality of life, fitness and improvements to senior care.
Entertainment, the Arts, and tourism – A vast increase and improvement in all these areas.
Political reform – Encouraging leaders to be more solution-orientated.
Read more about Oklahoma's future and how the new generations are working towards a better life for its residents and visitors.
Demographics of Oklahoma
There are approximately 3,954,821 people living I Oklahoma as of the recent census in 2010. This has increased steadily at a growth rate of 0.84% since the year 2010 when it was about 37 million.
The average age across the population of is 36.3 years. And the percentage population of females to males is almost equal with 50.5% females and 49.5% males as of 2020. According to statistics it is predicted that its population will reach the 4 million mark by 2020.
Ethnicity puts itself in the below categories:
White: 72.43%
Two or more races: 7.74%
Native American: 7.52%
Black or African American: 7.35%
Other race: 2.72%
Asian: 2.13%
Native Hawaiian or Pacific Islander: 0.11%
You can read about more stats and facts about Oklahoma's population here.
Education in Oklahoma
When moving to Oklahoma with kids, you have a choice of some reputable educational institutions from schools, colleges and world-renowned universities. According to research the Oklahoma Public School System had about 671,000 students enrolled in all of their 1800 schools in 2013. And on average one teacher per 16 students.
The top 10 universities by ranking are:
| | | |
| --- | --- | --- |
| Rank | University | Town |
| 1. | The University of Oklahoma | Norman … |
| 2. | Oklahoma State University | Stillwater … |
| 3. | The University of Tulsa | Tulsa |
| 4. | Northeastern State University | Tahlequah |
| 5. | Cameron University | Lawton … |
| 6. | Oral Roberts University | Tulsa |
| 7. | The University of Oklahoma Health Sciences Center | Oklahoma State |
| 8. | Rogers State University | Claremore |
| 9. | Oklahoma State University | Oklahoma State |
| 10. | Langston University | Langston |
Healthcare and Medical Institutions
For an extensive list of all the hospitals in Oklahoma go to the Oklahoma Hospitals Directory page on the Oklahoma Hospital Associations website.
The Top 5 Hospitals in Oklahoma
OU Medical Center
St. Francis Hospital-Tulsa
Hillcrest Medical Center
Integris Baptist Medical Center
St. John Medical Center-Tulsa
List of Medical Institutions
You can find an extensive list of all the hospitals, including the number of beds and County from the US News website.
Job Market
With a job market score of 6.7 out of 10, average salary for jobs in Oklahoma State is $46,000 whilst in the US it is $50,600. Its unemployment rate is about 3.3% as of 2018, and has gone down considerably over the years since 2010 when it was about 10%.
Top industries in Oklahoma are:
Health Care
Social Assistance
Administration Support
Waste Management
Professional Services
Scientific
Technical Services
If you are looking for work – below are a few online sources that could help facilitate your job search:
Things to Do
Once you have settled in any of the 77 beautiful counties in Oklahoma itself. Kick your heels off and wear your sneakers because the adventure is about to begin!
Whether you have children or not, if you are in the search for some outdoor (or indoor) activities we have compiled a short list has been compiled to get you started:
Getting Around in Oklahoma
By Car
Oklahoma is a very easy city to drive around and navigate in – Located at the crossroads of I-35, I-40 and I-44. It has over 2,400 miles of four-lane roads, and is rated the sixth most drivable city in the U.S.
By Train
Amtrak service via The Heartland Flyer makes daily runs to and from the city and from Fort Worth, Texas. The train arrives and departs from the historic Santa Fe Depot at the front door of Bricktown – Oklahoma State's entertainment district.
By Air
Will Rogers World Airport offers nonstop flights to 20 destinations in the U.S., including east and west coast cities.
Crime and Safety
When the NICHE website did a survey asking its residents how safe do they feel in the city, 59% responded by saying they feel pretty safe. The other 28% stated that they feel 'very safe' and a mere 12% said 'somewhat safe'.
Oklahoma's recent surveys had the worst cases which were of 600 cases of assault per 100,000 residents.
| | |
| --- | --- |
| Total Crime Statistics | |
| Reported | 31,961 |
| OK City per 100k | 4,895 |
| Oklahoma per 100k | 3,341 |
| National per 100k | 2,580 |
Acquiring a New Driver's License
For applicants between the age of 16 and 16 ½, you need to take your:
Learner's Permit (or an approved Primary ID)
Secondary ID (Click here for a list of approved forms of secondary ID)
Social Security card
Insurance Security Verification Form (with VIN number of vehicles used for driving test)
Driver Education Completion Certificate
Few things to keep in mind:
It is a good idea to make yourself familiar with the Drivers Manual in the state of Oklahoma.
Voter Registration
Registering to vote can be done online on the Voter Portal – Register to Vote. It is a simple and straightforward process and your options are to do this:
Online – using your Oklahoma State Driver License or ID
In person – at your county elections department
By mail – you can request a form for this
Print – provided in English or any other languages
Road Safety, Highways, and Routes
If you are moving your furniture , you can check the traffic conditions, including the Map and mileage charts between cities, online via the Highway Safety Office website, as they do not give paper maps to its residents anymore.
General information regarding wearing your seat belts can be found on the government website here as well.
It is good to know that as from 2015, the new law of texting while driving (or operating any devices), demands a fine of $100.
In the end, is moving to Oklahoma worth it?
If you have decided to move to Oklahoma State from one of the coastal states, then the lack of religious diversity may not be for everyone. For instance, if you are Jewish, there are only two synagogues to choose from. Other faith lack infrastructure.
However, unless you are into having a conversation about religion or sports, it is better to smile and move on and sometimes it can take time to make friends but that's not the case with every town.
When revising the pros and cons, you need to find a balance between the advantage of the low cost of living versus the expectations of the ethos. It can be a fun if you want it to, but its not for everyone.
How to Move to Oklahoma
With long-distance moves preparation in advance is always key and fundamental to your trip before you step outside your house. And looking for top long-distance movers should be a priority on your list. There are dozens of well-established and reputable moving companies to choose from. With the extra helping-hand, packing and moving with be a piece of cake and you can enjoy the road-trip too.
Check out our detailed moving checklist to move as easy as possible!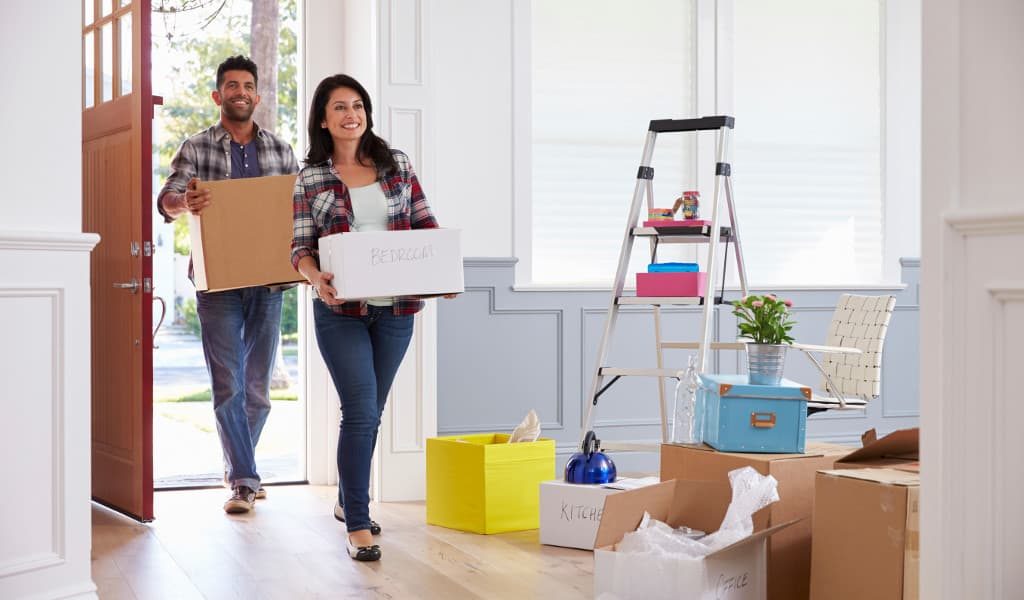 Moving Services to Help You Relocate to the state of Oklahoma

Furniture Transportation – moving your furniture can save you from having to buy new things later. Some furniture is sentimental and you want to take it with you. Whatever the reason for taking your furniture with you, professional movers make sure they get everything there for you in one piece.
Residential Movers – help take the stress out of moving and for added benefit it is always a good idea to take out moving insurance for your precious possessions.
Piano Transportation – big items like pianos can be a hassle to try and put in the back of your car, that's why hiring a professional moving company that deals in piano transportation, is advisable.
Art and Antiques Movers – not all relocating services offer the right moving insurance for your needs. However, it is essential that with items that are of high value like art and antiques to consider insuring them if not already done, to make sure you don't suffer loss or additional costs of breakage or stolen goods.
Hot Tub Movers – hot tub movers offer the service of moving your hot tubs and swim spas. Using the best equipment, they can safely move your hot tubs from one house to the other and if need be, install it back for you.
Pool Table Movers – pool tables are pretty hefty and need professional movers to do the heavy lifting. Pool table movers offer this service, using the best equipment and they can safely move it from one location to the other and if need be, install it back for you.
Office Movers – are experienced movers at moving all your office supplies including the furniture and equipment from one location to the other when you are relocating.
Last Minute Movers – and then there are the last-minute movers who can also be called and provide exceptional services to help moving anything from your home or office.