Date: 06/18/2020
Reading time: 4 minutes
Share on
Moving is not the most pleasant procedure, but it's not a terrible one. Most people who think about it are afraid to move. They plan everything for a long time, study all the nuances, choose a date and avoid moving in winter. Usually they prefer to move in summer. What's the reason?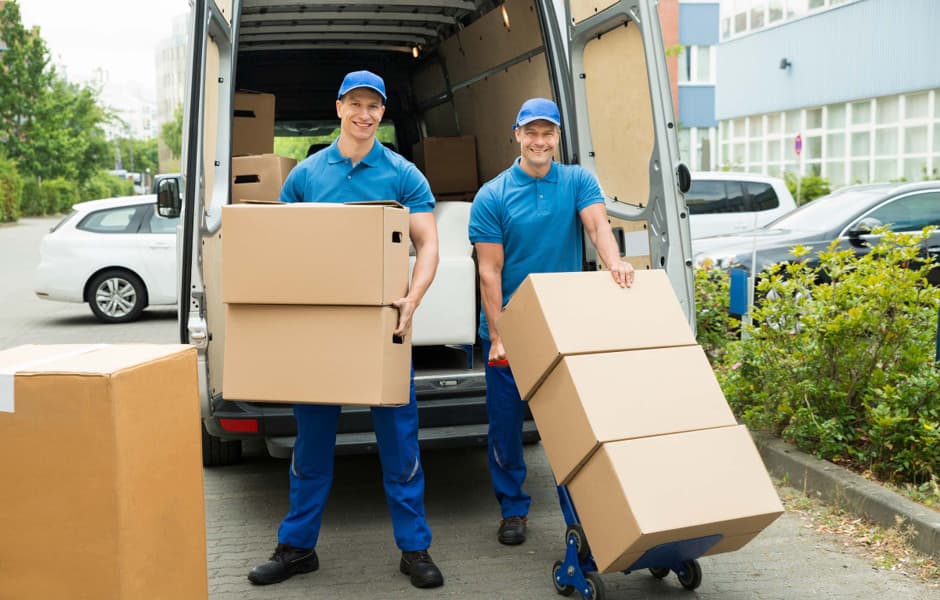 Contents:
Why are people afraid to schedule a winter move
In fact, the winter period is not very popular with those who move. This time of the year have a lot of difficulties.
Firstly, people are worried about the safety. They insure their belongings to avoid problems in case of damage. Warm weather is favorable for loading and moving in general. Also it is dangerous to go far by car. But on the other side, moving expenses in winter are much less. Make a moving estimation costs and see that moving in summer costs about 40% more. So why not move in the winter?
Hiring movers for cold weather
Especially necessary to resort to the services of transport companies in the winter. Hiring movers is the right solution. During the cold season, they are going to help you with heavy work and monitor the weather and road condition. It makes the moving safer. You only need to contact a good transport company. If you decide to move to another city or state, then contact a special company for long distance moving. Trained loaders with extensive experience know how to travel safely in winter for the best results. Use a brokerage service if you want to make moving around easier. As mentioned earlier, a small number of people prefer to move during the winter months. This means that your movers can focus on you and your needs in the first place.
15 smart tips for moving during the winter season
1. Don't be afraid to plan to move in the winter
It's not so scary. Most likely you will be able to make a good deal with the movers and get much more benefits than inconvenience.
2. Check the deal with the movers
Without fail choose backup dates, because winter weather is not predictable. This will help you to prevent unplanned situations.
3. Think about extra time
Remember, it's darker in winter than in summer. There may be time delays, so better to start moving as early as possible in the morning. Please note that it not easy for the movers to work.
4. Be organized
The work of the movers is already complicated by the weather conditions. Mark all the boxes. Explain to the workers which items to ship firstly and which one at the last. Do as much in advance as possible to make the process easier for everyone.
5. Start checking
Start checking the weather every week before you move and then every day. If you begin to understand that traffic can be complicated by a snowstorm, call your transportation company. Express your concern and discuss your options for moving the action. Especially if you live in Washington state where winter weather is not predictable due to Cascade Ranges.
6. Thoroughly pack your boxes
Snow or rain damage them, cardboard get wet. Use water repellent packaging or contact a shipping company for help.
7. Clear the front road and sidewalk
Safety is a very important part when moving in the winter. Ice-covered asphalt is dangerous when loading things into a truck. Take care of this.
8. Protect your floor
Make sure it does not get damaged by moisture when loading things. Cover it with water-repellent material.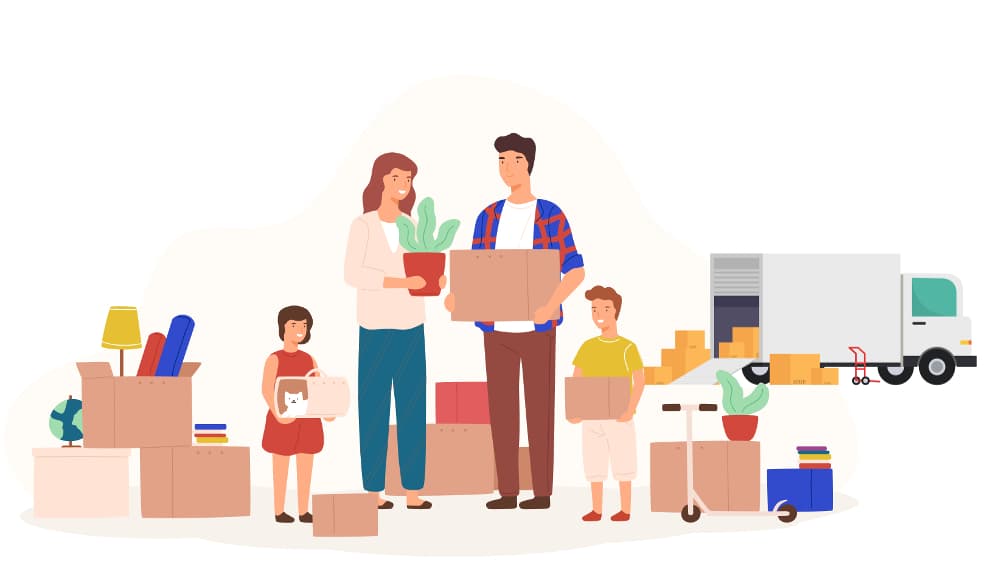 9. Get the sheet ready
Snow or rain may start at the wrong time. To protect furniture that may be spoiled, use sheets or blankets
10. Extra packaging for fragile items
Some things deform during wet weather. Thoroughly pack them to maintain their original appearance.
11. Pay special attention to the electronics packaging
Such items easily break down after contact with moisture. You need to make sure that your TV gets to your new home in a good condition.
12. Think about the warmth
Make drinks so you can warm up when you load your things, as the door to the house will be open. Bring the movers in, it's hard for them to work in this weather. Especially if you live in a state like Montana and the winter is particularly harsh.
13. Get dressed accordingly
Despite the fact that the movers will take care of loading things, the rest of the house will also be exposed to the cold winter weather. Doors will keep opening and closing, allowing cold air in and out, so it is important to dress warmly.
14. Make sure
Make sure the electricity and utilities at your new locationare switched on before you move in. When you arrive, turn on the heating and clear the path of snow before you or the movers start bringing boxes into your home.
15. Choose the professionals
Moving in winter requires certain skills in this area. This is especially important if you are moving far. For example, from California to Wyoming. Good movers can help make your winter move enjoyable and minimize danger.
Bottom line
Moving is not an easy task despite the season. It is very stressful especially if the seniors move. Be organized and then the winter move will be easy. Take care of your pets because the cold affects them as well as the plants. Transport them in your warm car. Only contact a team of professionals to make sure you and your belongings are safe. The best movers know how to move even things like a piano. You can save a lot of money in the winter. Don't get caught up in the weather, make sure you pack your things well and go to your new home. Have a successful move!