Date: 04/28/2020
Reading time: 2 minutes
Share on
Moving can be a completely overwhelming experience. Between packing up your life into cardboard boxes, figuring out the logistics of shipping and storage, and handling all of the documentation necessary to relocate your entire life—it's understandable if you're a little frazzled!
Fortunately, you don't have to manage all of the little details—and big projects!—that go into a move all by yourself. Waco is home to incredible relocation talent and compassionate, comprehensive moving companies. Need a hand figuring out which one to pick? We've done the heavy lifting for you and figured out the five most reputable moving companies in Waco, TX!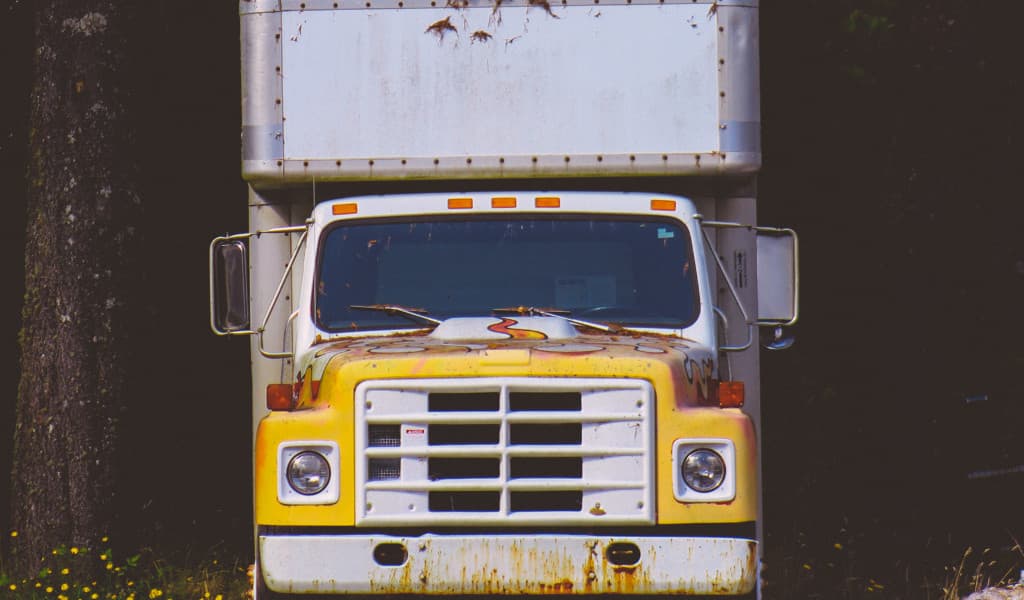 1. Move Waco

Whether your business is changing up locations, you're following a job across the country, or simply upgrading into a differently-sized home within your own neighborhood, you can rest assured that Move Waco can handle it all. Move Waco is aware that every move is as unique as you are, so they offer a-la-carte moving services—from comprehensive packing assistance to storage, shipment tracking, furniture protection and more!
2. A King's Sons Moving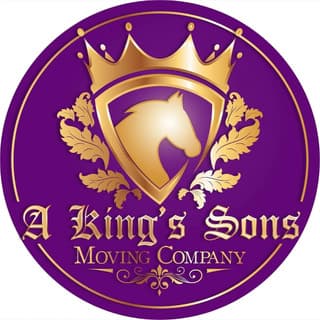 Looking to support local businesses? Look no further than A King's Sons Moving, a moving company operating out of Waco for over eight years. At A King's Sons Moving, they believe that during relocations, you need an empathetic helping hand and a smile to help you through a potentially frustrating time. Because of this, they offer prompt assistance and budget-friendly prices, but also guaranteed cheerful, polite, and friendly services.
3. Christian Brothers Moving Service

At Christian Brothers Moving Service, they have just one motto: to treat your belongings as if they were their own. Because of this, they offer a wide variety of handy services such as one-day delivery on all merchandise, full-service furniture protection during relocation assists, and both residential and commercial moving services whether your new location is around the block or across the country.
4. Gary's TLC Moving and Delivery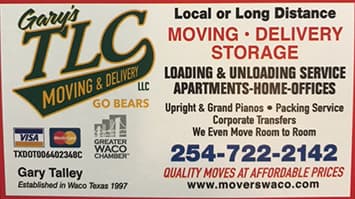 In 1997, Gary's TLC Moving and Delivery was founded to provide simple and affordable moving services to the Waco community. This company is extremely exclusive when it comes to good hiring practices, promising to work with only the most highly-skilled moving specialists for your peace of mind. Featuring a wide range of budget-friendly services, Gary's TLC Moving and Delivery can handle both your local move and your cross-country move with aplomb.
5. College Hunks Hauling Junk & Moving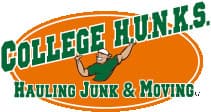 The people behind College Hunks Hauling Junk & Moving had one goal when they began: to provide a full-service moving experience to the good people of Waco. No longer did they want to hear horror stories of people just trying to clear out their homes and having to call numerous contractors to get everything done—with College Hunks, all you have to do is call one number, and you're set. With College Hunks, all of the donation pickups, junk removal, and residential/commercial moving needs will be completely taken care of without your having to lift a single finger.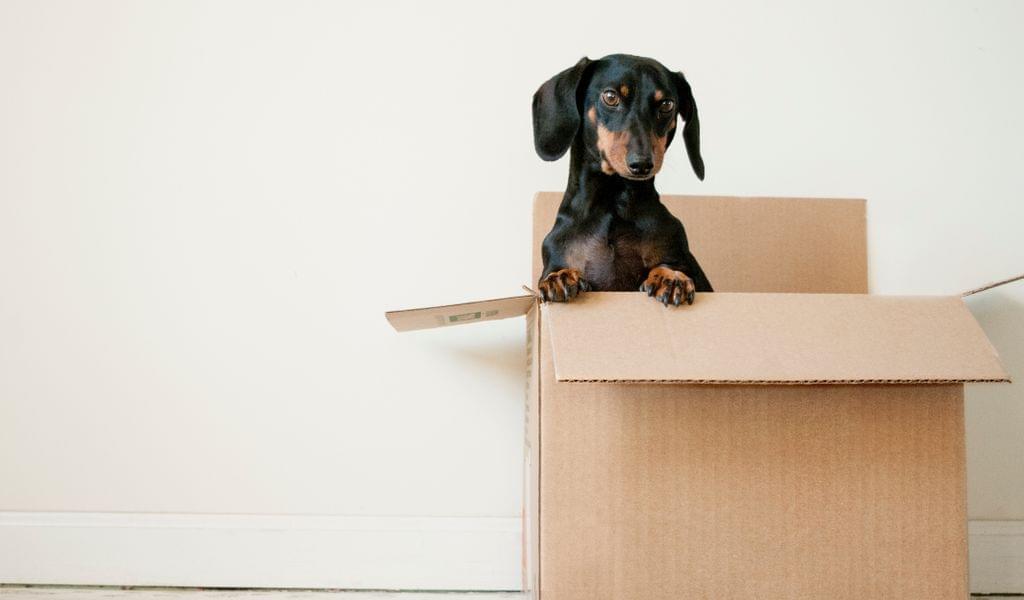 No matter what you're looking for within Waco, TX, if you need moving assistance than we've got you covered. Any of these vetted, professional companies will certainly help get you to where you need to go! Best of luck on your next move, and don't hesitate to refer back whenever you need help finding the best movers in Waco for your specific relocation project.