Date: 11/03/2019
Reading time: 3 minutes
Share on
Moving to a new area can be an exciting opportunity to breath new air and meet new people. However, one of the things that can prove to be a hassle is the moving process itself. If you are choosing to hire movers to do the job for you, finding the best set of movers may be easier said than done.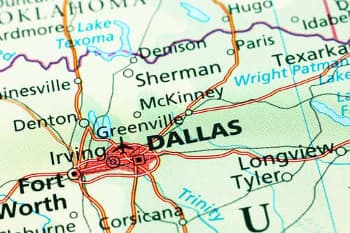 Looking at the number of moving companies in the Dallas and Fort Worth metroplex, choosing the best one for yourself can turn out to be a tough task. For this reason, we would be taking you through the ways you can easily find the best and most reliable movers in Fort Worth and Dallas that can aid both your local and long-distance moving. We have also put together a comprehensive list of 5 best moving companies servicing Dallas / Fort Worth area.
A local 2-bedroom move within Dallas / Fort Worth and up to 50 miles will cost around $1000, whereas an interstate move will cost way above $5000. Moving is expensive and for this reason you want to make sure you're dealing with seasoned, honest moving professionals.
Contents:
Finding The Best Movers In Dallas
When finding the best movers, there are several unique factors to consider. In the same sense, there are a few techniques that can also help you achieve the same goal. Below, we would be diving into some of them. Here's the deal:
Moving Equipment & Tools
Equipment and tools of a moving company are also part of the most important things you must look out for when choosing one to help your move. With Texas' largest and busiest airport located between the two cities, the Dallas and Fort Worth roads connecting to that area may become very busy. You would want to get a company that offers safety gears and takes precautions that help protect your properties during the trip.
Most moving companies have an official website that defines their services, equipment and tools. By looking into them, you stand a chance to decide whether or not, such a moving company is the right one for you.
License and Insurance
Another thing to do if you are hoping to find reputable movers in Dallas TX that match your moving needs is to look into companies with license and insurance policies. Did you know that, according to research carried out between 2010 to 2016, an accident occurs on a Dallas road every 17 minutes? Right now, Dallas and Forth Worth account for nearly 10% of total crashes in Texas (6.42 % and 2..98% respectively).
The importance of finding a company with proper license and valid insurance cannot be overestimated. By getting a moving company with proper documentation, you can rest assured that you will be dealing with authentic and genuine moving services Dallas. Make sure a company has a valid DOT number and local TX license.
Number of Years In Business
The number of years a company has been in business goes a long way in showing how experienced it is at what it does. The Dallas-Forth Worth area boasts of the second-highest number of free-ways per capita in the US. Hence, it is important to hire experienced movers that know their way around the area. Fortunately for you, using the MyMovingEstimates tool provides unique recommendations of highly experienced moving companies to help you move from Dallas or Fort Worth.
Reviews
Reviews are one of the best ways to easily find out relevant information concerning the reputation and authenticity of a moving company. The internet has made finding reviews easier. You can research your moving company to know what people have been saying about it. This goes a long way in helping you avoid unforeseen problems and excess costs.
Lots of the positive 5-star reviews are fake. And even if they are not, you should be more interested in reading 1, 2-star reviews instead. You'll learn what difficulties the previous customers encountered and what resolution was offered by a mover, if any.
Use MyMovingEstimates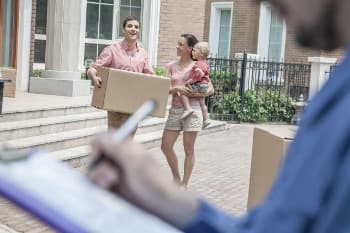 My Moving Estimates is an avenue for you to find top Dallas and Fort Worth moving companies. With our moving tips you can easily find the best moving companies in Dallas TX. Simply fill out the form on our official website and be a step closer to finding companies that match your moving needs.
The above are top tips to help you find the best moving company in Dallas and Fort Worth. We have taken our time to lay out effective ways to do this, so you do not have to worry about researching them on your own. With MyMovingEstimates, you are on the right path to finding the moving company you need. Happy moving!