Date: 08/08/2020
Reading time: 15 minutes
Share on
Missouri is a constituent of the U.S. that is located near the center of the country. Its name originated from a tribe of Sioux Indians of the state that is called Missouris which means "town of the large canoes". It is a neighbor to various states such as Iowa, Tennessee, Kentucky and Arkansas. With a land area of 69,704 square miles, the state has a population of around 5,988,927 which makes it 18th most populous state. It was admitted to the union on August 10,1821 and has since represented the political and social sentiments of a border state. The state is known for its beautiful destinations and wonderful music which is also the reason why people choose moving to Missouri and enjoy everything it offers. If you're still getting the jitters or a bit scared in moving, then knowing more about this beautiful might change your mind.
Contents:
Pros and Cons
Planning to make a move to Missouri? Here are some pros and cons you might want to consider:
Pros:
Low cost of living: Due to low prices of rent, utilities, groceries, and entertainment, the state is listed as the #07 most affordable state to live in the US according to U.S. News. This is one of the most important factors if your moving to a new state.
Plenty of Jobs: Missouri has many jobs available wherein there are a variety of careers you can pursue. Some of the most in demand jobs in the state are healthcare, web development, milling services, and information technology.
Various outdoor activities: The state has a lot of outdoor activities to offer such as camping, hunting, fishing, frog gigging and many more. It's a great haven for outdoor enthusiast.
Great BBQ!!: Who doesn't like barbeque? Well, for Missourians, they don't just like it, they love IT! This is the reason why it is ranked as the "#5 most BBQ-crazed state." Not only that, it also has a wide range of cuisines you would surely love.
Affordable housing: Missouri has excellent deals in housing compared to other states as it has median home value of around $150,000.
Loads of Attractions: It is known for being the "Show Me State" due to its various attractions it offers. It has many to show to its locals and guest ranging from museums to historical architectures.
Full of Friendly People: Residents are very hospitable and will greet you with a smile. Most tourist raved about how nice and welcoming the people in the neighborhood are.
Cons:
Hot and Humid Weather: The state has a continental climate making its weather hot and humid most of the year and rainy days as well. This is also the reason why most residents joke of changing Missouri to Misery due to its terrible weather.
High Crime Rate: Crime is an issue to most of its cities. Missouri is listed as one of the highest crime rates in the nation with violent crimes being the highest.
Low Wages: Though jobs may be plentiful, the wages in the state are quite low when compared to others wherein median income of families is around $6500.
Ranked Poorly: Missouri was listed as "one of the worst places to live in 2018" by CNBC and was also ranked #5 in 2017. Factors that were considered are High crime, health, lack of inclusiveness.
Pest management: Pest can be a problem when you move to the state. Some of the pest you'll be able to encounter are squirrels, shrews, rats, and even armadillos at times. Fur traders often visit the state due to this reason.
Gang Activities: Many areas in Missouri have gang activities which is a disadvantage for families who have just moved in due to the possible threat it may cause. Make sure to check crime reports of the community you prefer before moving-in to prevent such.
Tornadoes: The state is located in Tornado Alley which is a nickname for a geographical area in the U.S. where tornadoes often occur.
Fun Facts
Here are some fun facts about this amazing state:
Missouri is also known as The Cave State. This is because it houses over 6000 caves in its vicinity.
St. Louis, Missouri was the location of first public kindergarten in the United States which opened by Susan Elizabeth Blow in 1873.
The state also hosted the first Olympic Games ever held in the U.S., the 1904 Summer Olympics, in St. Louis.
Missouri the highest number of neighboring states with eight different ones bordering it.
The state also houses the tallest man-made national monument in the United States which is called The Gateway Arch.
Kansas City is known to have the most fountains than any city in the world next to Rome hence why it is named as The City of Fountains.
There are many famous writers born in Missouri. Some of them are Mark Twain, Tennessee Williams, T.S. Eliot, Maya Angelou, and Sara Teasdale.
The city of Richland, Missouri is the only city in the US to have a cave restaurant.
Captain Berry made the first successful parachute jump in a moving airplane at St. Louis in 1912.
The first ready-mix food, Aunt Jemima pancake flour, to be sold commercially was invented in St. Joseph, Missouri and introduced in 1899.
Funny State Laws
Like any other state, it also has its own funny and weird state laws. It is important to be inform on some of them if your planning to move to Missouri. Here are some below:
The state prohibits honking of someone else's car.
It is illegal for an on-duty firefighter in the city of St. Louis to rescue a woman in her nightgown. She must be fully dressed in order to be rescued.
Speeding is allowed in the state.
In Columbia, it is illegal to drink between the hours of 2am and 6am.
It is illegal to perform oral sex in the state.
In Ballwin, it is prohibited use offensive or vulgar language outside one's home.
Disturbing squirrels is not allowed Excelsior Springs.
It is illegal to have a garage sale that last more than 2 days.
Weather and Climate
The state of Missouri has a continental type of climate that are known to be mostly hot and humid. Winters are cold and dry due to the cold Canadian air swinging south while summers are hot and humid due to the hot air swinging north from the Gulf of Mexico. The temperature in the state are subject to frequent changes because of its inland location. Temperature in summer rise to 90° F or higher and last to 40-60 days while winter temperature drops below 32° F and can last to 70-100 days. Precipitation in Missouri varies from 35 inches (890 mm) to 50 inches (1,270 mm). It falls from the months April to June. Make sure to bring your raincoats and boots when you move to the state.
Nature
Missouri has a lot to offer when it comes to its nature reserves. Most of its natural attractions represents the state's best example of its original landscape. It has plenty of natural areas such as remnant prairies, woodlands, caves, old-growth forest and many more. Locals and tourist may visit and see rare plants, exotic animals, other amazing landscapes that have been observed and recorded by explorers such as Lewis and Clark. These natural attractions will surely take your breath away whether you just plan to visit or decide to the beautiful Missouri. Here are the top places you can visit and experience:
Marble Creek Recreation Area
Echo Bluff State Park
Prairie Garden Trust
Bennett Springs State Park
Columbia Bottom Conservation Area
Natural Disasters
When it comes to Natural Disaster, Missouri is definitely one for the books. This is because it has a number of unforgettable disasters in history such as The Tri-State tornado which is the most destructive tornado in U.S. history, the Joplin Tornado in 2011 which caused damages totaling $2.8 billion, and many more. Due to the state geographical location, the state is frequently fallen victim various natural disasters like severe storms, tornadoes, ice storms, and flooding. The state has a dedicated Natural Disaster page, Missouri Department of Public Safety, to help its citizen be informed and be prepared. Some of the natural disaster listed are:
Tornadoes: Tornadoes are one of the most devastating that can happen in any state as it can not only be destructive but also cause many deaths. The Missouri Storm Aware helps the public be aware on what to do when it occurs by providing safety videos and facts.
Severe Thunderstorms: During spring and summer months, Missouri often experience thunderstorms accompanied by lightning. It also produces heavy rains that last for 30 minutes up to an hour.
Severe Winter Weather: Winter weather can be harsh in the state as it experiences dangerous snow and ice storms that may lead to dangerous driving conditions and loss of heat and electricity.
Flooding: This is the deadliest natural disaster in Missouri wherein most fatalities occur during flash floods. It is also fatal for people who had been in vehicles wherein 80 percent are people in vehicles during the disaster.
Earthquakes: Earthquakes are also present in the state. Though not often, it produced three of the largest earthquakes that was experienced in the U.S during the year 1811-1812.
Heat wave: Missouri is prone to heat waves due to its hot and humid climate. Summer in the months of July and August can have high temperatures which can be uncomfortable and also dangerous for some.
Moving Prices from Major Cities
When you're planning or have decided to move to Missouri or any other state for that matter, it is essential to be informed of the moving cost you would need. This way, you'll be able to prepare and budget your money for moving. Moving prices however, may vary depending on the state or city you're coming from. Below are some moving estimates examples:
Chicago, IL to Missouri: $2,077
New York, NY to Missouri: $3,971
Oklahoma City, OK to Missouri: $1,287
Jacksonville, FL to Missouri: $2,398
Houston, TX to Missouri: $2,855
Memphis, TN to Missouri: $1,990
Housing / Real Estate
The median home value in Missouri is currently around $165,650. Though it has gone up by 3.9% last year, it is still quite affordable compared to its neighborhood state. However, if you're on a tight budget as you have just moved to the state, renting an apartment may also be considered as it is more affordable. The median rent cost in the state is around $1025.
Price of Living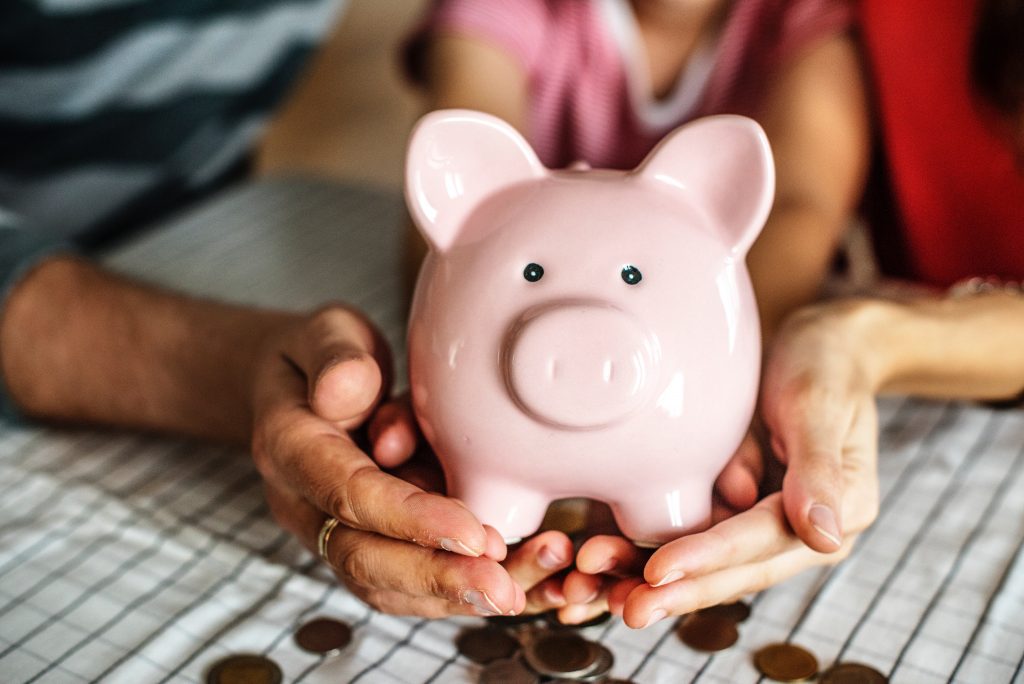 Missouri is listed as one of the most affordable states to live in due to the low-cost value of its groceries, utilities, rent and entertainment. This is the reason many people choose to move to the state due to the convenience it offers for families especially for those who are just starting. Determining the price of living in the city you choose is important because it allows you to prepare and budget your monthly income for you and your family. The Economic Policy Institute (EPI) provides the public a Family Budget Calculator to help families measure the income they need to have a comfortable living. Below are examples of monthly cost of families having 2 adults and 2 children living in the cities of Missouri:
1. Jefferson City
| | |
| --- | --- |
| Expenses | Cost |
| HOUSING | $644 |
| FOOD | $708 |
| CHILD CARE | $964 |
| TRANSPORTATION | $1,214 |
| HEALTH CARE | $1,477 |
| OTHER NECESSITIES | $545 |
| TAXES | $845 |
| Monthly Total | $6,397 |
| YearlyTotal | $76,768 |
2. Kansas City
| | |
| --- | --- |
| Expenses | Cost |
| HOUSING | $869 |
| FOOD | $747 |
| CHILD CARE | $1,176 |
| TRANSPORTATION | $1,173 |
| HEALTH CARE | $1,059 |
| OTHER NECESSITIES | $652 |
| TAXES | $859 |
| Monthly Total | $6,534 |
| Yearly Total | $78,407 |
3. Columbia
| | |
| --- | --- |
| Expenses | Cost |
| HOUSING | $759 |
| FOOD | $772 |
| CHILD CARE | $1,070 |
| TRANSPORTATION | $1,177 |
| HEALTH CARE | $1,477 |
| OTHER NECESSITIES | $617 |
| TAXES | $940 |
| Monthly Total | $6,813 |
| Yearly Total | $81,753 |
4. St. Louis
| | |
| --- | --- |
| Expenses | Cost |
| HOUSING | $896 |
| FOOD | $744 |
| CHILD CARE | $1,188 |
| TRANSPORATION | $1,178 |
| HEALTH CARE | $1,034 |
| OTHER NECESSITIES | $661 |
| TAXES | $882 |
| Monthly Total | $6,584 |
| Yearly Total | $79,010 |
5. Lincoln County
| | |
| --- | --- |
| Expenses | Cost |
| HOUSING | $877 |
| FOOD | $665 |
| CHILD CARE | $1,119 |
| Transportation | $1,282 |
| HEALTH CARE | $945 |
| OTHER NECESSITIES | $622 |
| TAXES | $832 |
| Monthly Total | $6,342 |
| Yearly Total | $76,102 |
Demographics
As of today, the World Population Review states that Missouri has a population of around 6,169,270. The median age of Missourians is approximately 38.3 years of age. The citizen's ratio of females to males is 50.9% female and 49.1% male. According to the US Census Bureau, the state's demographics are:
White: 82.24%
Black or African American: 11.57%
Two or more races: 2.55%
Asian: 1.92%
Other race: 1.17%
Native American: 0.44%
Native Hawaiian or Pacific Islander: 0.11%
Education
Missouri has a variety of higher education opportunities for its citizens from both public and private institutions. It has many famous universities that provides high quality education which is why It was ranked by U.S news 27th in education against other states. Below are some of its top educational institutions:
Top High Schools
Top Colleges and Universities
Healthcare and Medical Institutions
Missouri's health ranking is 39th against other states in America. This was done by the United Health Foundation wherein some of the things considered were the state's strengths such as high immunization coverage for the children and high rate of primary care physicians. However, some of challenges the state faces as of today are its low Tdap immunization coverage for their adolescents and high occurrence of frequent mental distress. The state has various departments like the Missouri Department of Health and Senior Services (MDHSS) which provide various programs and services to families, senior citizens, professionals, agencies, and providers. Some of the state's top health institutions are:
Barnes-Jewish Hospital
St. Luke's Hospital of Kansas City
Missouri Baptist Medical Center
Mercy Hospital Springfield
Boone Hospital Center
North Kansas City Hospital
Tourism / Attractions
The state is home to unforgettable and breathtaking attractions which will make your move to Missouri worth it. It has many things to offer from each of its cities hence why it is also known as "The Show-Me State". There are many things to see and do whether you're planning to stay or just visit its cities. From charming bed and breakfasts from its luxurious hotels and resorts to rustic cabins and campgrounds, it will surely give memories you'll cherish and enjoy. Some of its famous attractions are:
Top Cities
Missouri's cities are its pride and joy wherein each one has its own beautiful attractions, events and landscapes to offer. So, if you haven't yet already chosen a city to move in to, here are some of the state's top cities to help you decide.
Springfield: The lovely city of Springfield will give you a small-town vibe. It has various parks, green space and many more. One of its highlights is the Nathanael Greene/Close Memorial Park which features lush gardens, walk trails and the beautiful Mizumoto Japanese Stroll Garden.
Jefferson City: The state's capitol city is surely worthwhile to visit. It is home to famous galleries, museums and historical government buildings. Some of its famous attractions are the Governor's Mansion, the state capitol building, and Lewis & Clark Trailhead Plaza.
Glendale: The city of Glendale is considered one of the best cities to live in the state. It has a Livability Score of 96/100 and 81% lower crime rates than the other cities. Its quiet and rustic vibe will surely make you feel right at home
St. Louis: A major city of Missouri, St. Louis is home to many famous attractions of the state such as the Gateway Arch and the Forest park. The city is full of exciting places to visit that will surely make your stay or visit worth it.
Kirkwood: The city was founded in 1853 and was named after James P. Kirkwood, who was known to be a builder of the Pacific Railroad. Some of its famous sights are the Magic house and Laumeier Sculpture Park.
Kansas City: The city of Kansas is known for its great barbecue, jazz heritage and beautiful fountains. It also wonderful museums like the American Jazz Museum, The Nelson-Atkins Museum of Art, and Negro Leagues Baseball Museum.
Job Market
The state of Missouri has a booming job market. With only 3.6% unemployment rate, it is doing better than most of the state. Its current minimum wage, however, is $7.85 per hour which may seem a bit low. However, it has many job opportunities available for its citizen. According to Missouri Economic and Information Center, the Top Hiring companies/employers in the state are:
Walmart
Mercy Health System
BJC Healthcare
Washington University
Casey's Marketing Company
St. Luke's Hospital System
Target Corporation
Saint Louis University
Ford Motor Company
Economy
Missouri's economy relies on its industry wherein Its economy ranking is 23rd against other states. Its agriculture is also very significant with over 100,000 farms. Its top products are corns, grains, soybeans, cattle and calves. The state also has Missouri Economic Research and Information Center (MERIC) which offers critical information, analysis, and research which includes Economic Condition Reports, Economic Impact Assessments, and Labor Market Information.
Missouri's Top Industries
Healthcare
Professional Services
Construction
Transportation Equipment
Aerospace
Food processing
Printing/Publishing
Things to do
You'll never run out of things to do in Missouri. It offers plenty of attractions and tourist spots that are both exciting and fun. From Nature parks to Museums, each of its attraction will surely create memorable experience for you and your family. Some of its top attractions are:
St. Louis Gateway Arch: The Gateway Arch in St. Louis is one of the most famous attractions in Missouri. Also known as "The Gateway to the West", visitors may ride the elevator to get to the top that reaches up to 630 feet. Tourist and locals can have a scenic and breathtaking view of the city.
Silver Dollar City: This beautiful attraction is a fun theme park filled with exciting rides and activities for individuals and families alike. Some of its well-known rides are the American Plunge, the Grand Exposition Coaster, and Electro Spin. It also has one made especially for kids called world's Largest Treehouse.
Forest Park: Nature enthusiast will surely love visiting Forest Park. It has more than thirteen hundred acres of land which is filled with lush trees, stunning lakes, and beautiful fountains.
Saint Louis Zoo: The famous zoo in Missouri is home to 13,000 animals that represents 555 species in the wild. It is the most visited attraction in the state and is recognized worldwide for its innovative approaches to wildlife conservation, animal care, research and many more.
Worlds of Fun: The World of Fun is a theme park located in Kansas City. Some of its most thrilling rides are the Patriot, the Mamba, and the Prowler. It also has a waterpark called the Oceans of Fun Waterpark wherein families can enjoy swimming in wave pools and slide complex.
Lake of the Ozarks: Formed in 1931, the Lake of Ozarks is Missouri's largest lake. It offers various activities such as boating, golfing, shopping and fishing. It also has a wide variety of lodging, restaurants, state parks, and other recreational activities for locals and tourist.
Katy Trail: The trail is located in the Katy Trail State Park. It runs about 240 miles that stretches along the rail road tracks and Missouri river. The tourist spot is perfect for hiking, cycling, and sightseeing its scenic views.
Heartland Harvest Garden: The Heartland Harvest Garden is edible landscape created in Kansas City. It was made to capture the importance of America's farmland so that it can be appreciated and recognize. It tells the story of where food comes from and how it is made.
Meramec State Park: Acquired in 1927, the Meramec State Park features diverse ecosystems that ranges from hardwood forests to glades. It also contains various caves all-over the park. Tourist can stay overnight and go camping, hike, and explore its stunning landscapes.
Public Transport
The Missouri Public Transportation Association was formed to elevate the status of public transit in the state as a national priority and provide a voice for its transportation providers. It helps provide access to public transit services. Some of the state's public transportation are:
| | |
| --- | --- |
| Transportation | Fares |
| MetroBus | Adult: $2.00 Child & Senior Citizen: $1.00 |
| Metro Link | Adult: $2.50 Child & Senior Citizen: $1.50 |
| RideKC | Adult: $1.50 Child & Senior Citizen: $1.00 |
| St. Charles Area Transit | Adult: $1.00 Child & Senior Citizen: $0.50 |
| JeffTran | One way fares: $1.00 Reduced fares:$0.50 |
| Madison County Transit | Depending on Location |
| Springfield Transit Services | Depending on location |
| Kansas City International Airport | Depending on location |
Crime and Safety
One of the disadvantages when you plan to move in Missouri is its crime rate as it is a bit high especially on violent crimes. Its violent crime rate is 31.49% which is higher when compared to other states while property crime is only 3%. The Missouri State Highway Patrol is the department that is responsible in providing basic analysis of Missouri's crime statistics, while Missouri Uniform Crime Reporting program is responsible for reporting crime statistics monthly to the National Uniform Crime Reporting Program, Federal Bureau of Investigation.
Acquire a new driver's License
When you move to Missouri, it's a must to acquire or have a new driver's license. This is because your old one can't be used and will just cause you inconvenience. To prevent this from happening, below is a guide from driving test to help you get a new one:
First, locate the nearest Missouri State Highway Patrol driver examination station to you and check their schedules for the examination.
Bring the necessary documents and IDs required. This is to verify your identity and age.
Pass the test that will be given to you. These are Vision test, Road Sign Recognition test and written exam
You can also apply for an instructional permit. It's an optional permit for those who want to practice driving before the actual driving exam. Just bring the required documents and pay a fee of $3.50.
Pass the Driving test which is given to your chosen location of Missouri State Highway Patrol driver examination station.
After passing the exam, apply to the nearest driver's license office. Make sure to check its application schedule before going.
Bring all the required documents needed such as ID, Social Security Number, residential address, etc.
Pay a fee of $10.00 for a 3-year license or $20.00 for 6-year license.
Get a temporary License and wait for 7-10 business days for your permanent license.
Road Safety, Highways and Routes
The Missouri Department of Transportation is the one responsible in providing a safe transportation system on the highways and routes of Missouri. In 2019, it has reported that traffic fatalities have lowered for 3 consecutive years. Though there was a decrease in traffics fatalites, an increase in motorcycle and pedestrian fatalies was reported in which there was a 10% rise from last year. The department urges the public to be responsible when driving and make sure that all safety protocols are checked before driving in highways and main roads. Below are some of Missouri's main roads and routes.
Routes:
Route 1 (11.6 km)
Route 2 (111.8 km)
Route 3 (118.6 km)
Route 5 (567.8 km)
Route 6 (335.6 km)
Highways:
I-29 (206.9 km)
I-35 (184.1 km)
I-44 (471.8 km)
I-49 (287.6 km)
I-57 (338.6 km)
Museums
The state of Missouri is home to various museums that will surely be loved by individuals, kids, and art enthusiasts. From interactive to historical museums, the state has it all. Some of the most famous museums in Missouri are:
In the end, is moving to Missouri worth it?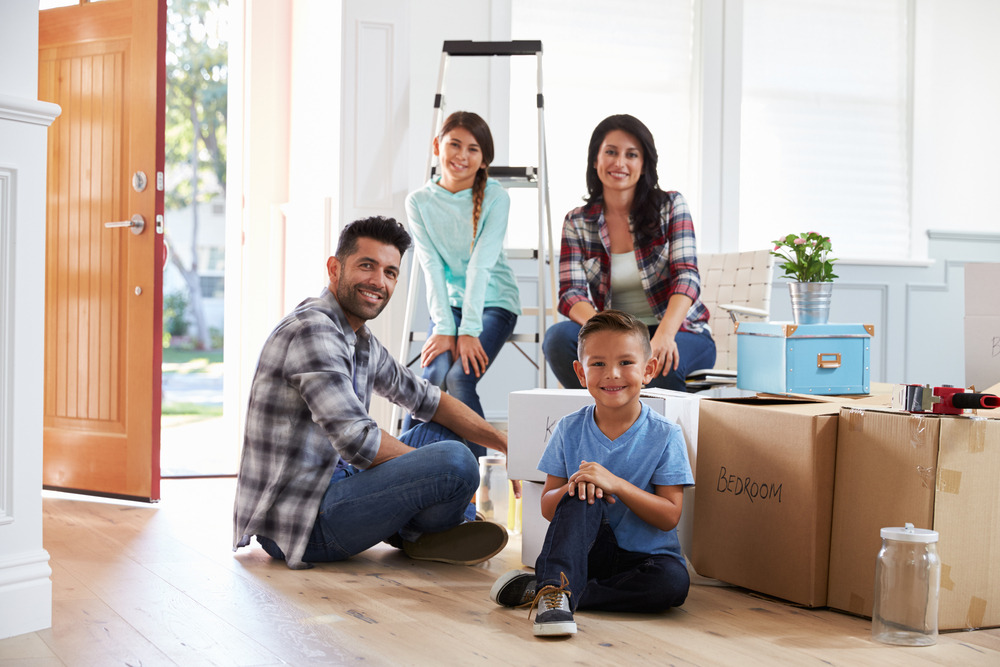 The beautiful state of Missouri will indeed make your move worth it. With its beautiful sceneries, various attractions and lively music, the state will surely bring you and your family fun and excitement once you decide to stay. It also has a good economy with various job opportunities that is perfect for new families. Not to mention its low cost of living, friendly citizens, and affordable housing, it has many things to offer. Though there is an increase in crime rate, the state is doing its best to prevent it by providing various services and programs for its citizens. Moving to Missouri will be a great experience for you and your family.
How to Move to Missouri
Deciding to make a move to a new state like Missouri may sometimes be overwhelming especially if you don't know what to do and what to prepare. Below is guide to make your move to Missouri a lot easier. Check our downloadable moving checklist:
Plan Ahead: The first step you always need to have is a plan. Planning will make your move more organized and lets you be prepared on the things you need to do and have such as documents, research, etc.
Downsize: Downsizing is important as it will make you pack easier and lighter. Make sure to remove any objects or furniture that you think is unnecessary to bring with you during your move to the state.
Get Moving Quotes: Getting moving quotes from your chosen mover is essential to allow you to budget your money wisely. You can also check other moving companies and compare their prices to help you choose the best for your budget.
Book Movers: Don't forget to book your movers ahead of time. This is to prevent unnecessary inconvenience on the day of your move.
Visit Your New Area: When you have decided the area you want to live in, make sure to plan a visit before moving in. This allows you to get the feel of the new neighborhood and make you more familiar on how to get there.
Start Packing: Start packing your moving boxes and supplies 2 weeks before your move as this will prevent you from forgetting important things. Make sure to pack your things on durable moving boxes to ensure that your things are safe and secure.
Create Essential Box: An essential box is a box filled with important things you want to bring with you on the car. This will allow you get it much easier rather than getting them from your boxes.
Say Farewells: Make sure to inform you family, friends and co-workers that you will be moving to a new state. This will make it easier for them to contact you when something comes up.
Get Some Rest: being well rested is a key for a successful move. It will allow you to be energized and be more alert of the things you need to pack and bring.
Enjoy the Move: Lastly, make sure to enjoy your move by appreciating the sight you'll see during your travel. Book movers to help you make your move to Missouri easy and fun.
Moving Services to help you relocate to Missouri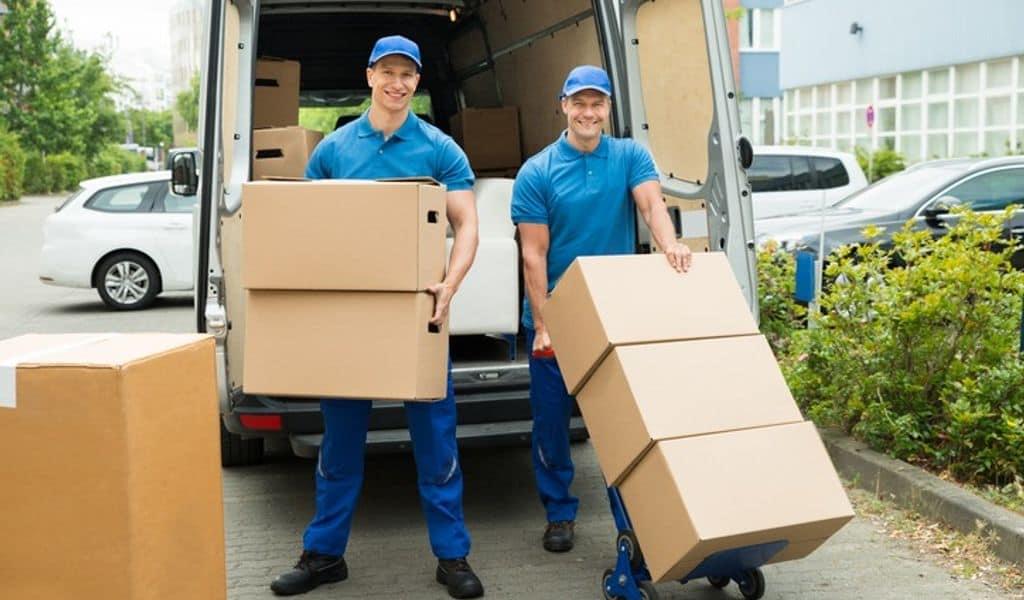 Moving companies have various services to help individuals on the specific things they need when they move. This is essential especially most of us have fragile furniture we need to bring to our new home. Here are some of their services:
Furniture Transportation: Most furniture can be big and heavy. This is the reason why movers are trained to handle them with care by moving furniture to their trucks safely and securely.
Residential Movers: If your moving to a new residential area, these movers are what you need. They will help you move you and your things to your new area fast and easy.
Piano Transportation: Pianos are fragile and needs a special handling when it is move. Movers are experts when transporting pianos by making sure they are kept safe during the travel and be delivered to your new home without any damages.
Art and Antiques Movers: If you're moving arts and antiques with you during your move, make sure to call these experts. They will ensure that they are handled and be moved safely to your new home.
Hot Tub Movers: As the name implies, these movers are experts in moving your hot tubs and installing it to your new location. Make sure to book them beforehand to let them inspect what kind of hot tub you have.
Pool Table Movers: Moving pool tables can be delicate and not to mention heavy. Pool table movers will ensure to help you move your pool tables with you without a scratch.
Office Movers: If you're just moving to a new office location, then office movers are what you need to call. Office movers are experts in helping you bring important stuff and documents to your chosen location.
Long Distance Movers: Moving cross-country will sometimes require you to hire long-distance movers. These movers are trained to help you move from places that are too far from your chosen location. Most of them are experts in moving from state to state.
Last Minute Movers: There are sometimes incidents when movers are fully booked. These movers will help you out and lets you acquire their services to help you move on the last minute.