Date: 12/16/2020
Reading time: 14 minutes
Share on
There are a lot of reasons why people move to a new place. Some people move in hopes of getting a fresh start somewhere new. Sometimes, we have to move due to a new job opportunity. Or maybe we want to be closer to your family or a loved one. Whatever the reason, moving is a big deal and it takes quite a lot of planning.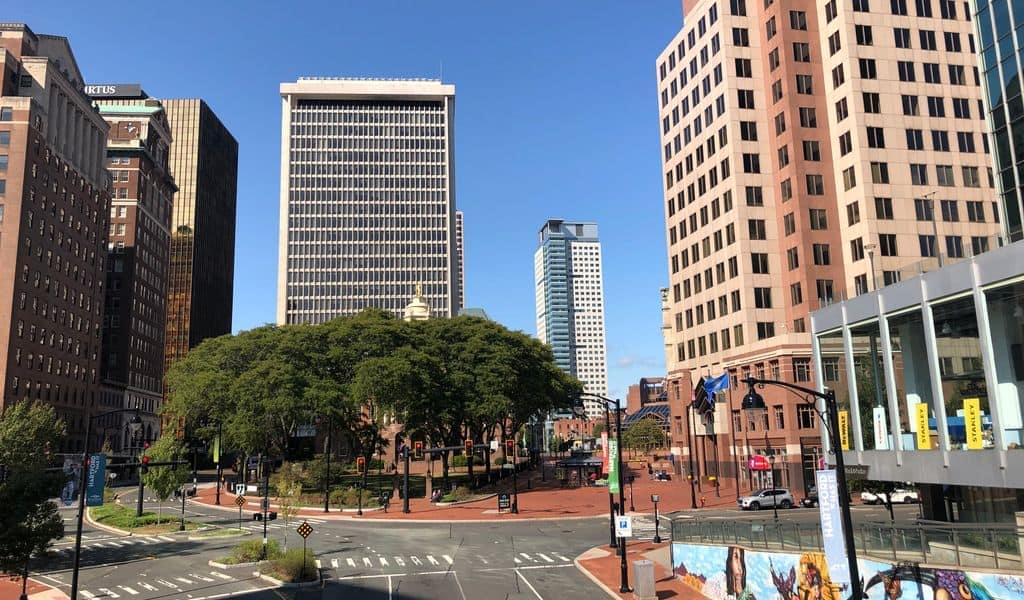 Connecticut is one of the most widely-known states in the New England region. Geographically speaking, it is located in one of the most privileged parts of the United States as it is a neighbor to New York City and Boston, which are two of the most important locations in this region.
With a population of a little over 3,5 million people, Connecticut has a lot to offer in terms of education and life quality. In 2010, the Constitution State, as it is known, had both the highest income per capita and the highest HDI in the United States, making it one of the best places to live in America.
Contents:
Pros and Cons
Just like every other state, moving to Connecticut has its pros and cons. Before you make the final decision of moving (or not), you have to take into consideration every aspect of living in the Constitution State. We're here to help you with that decision! Here are the pros and cons of moving to Connecticut!
Pros
Easy access to major cities. Living in Connecticut means you'll have easy access to two major cities: New York and Boston. All you have to do is hop on a train and you'll be in either city within just a couple of hours.
Small-town experience. If you're all about that small-town life but also enjoy being a city person, you'll love Connecticut and it's picturesque towns.
Great school system. The Constitution State is home to one of the best universities in the world (Yale) and it ranks among the top 12 American states in terms of quality education.
A safe place. Out of all fifty states, Connecticut ranks #7 when it comes to crime and corrections, meaning that it's one of the safest places to live in America.
Higher salaries. In comparison to other states, Connecticut residents earn higher salaries than their peers from out of state.
All four seasons. If you're looking forward to experiencing fall, summer, spring, and winter, you'll love the weather in Connecticut.
Outdoor living. When the weekend comes around, all we want to do is enjoy ourselves. If you like going outdoors, Connecticut has some pretty amazing sights you can visit.
Cons
Higher taxes. The Constitution State has one of the highest taxes in the United States, mostly because its economy relies heavily on taxes.
Nightlife. If you like partying on the weekends, keep in mind that Connecticut doesn't offer much in terms of nightlife. But you can easily go to New York for some nightly fun.
High cost-of-living. Similar to other New England states, the cost of living in Connecticut is considerably higher than in other states.
Employment rates. Unfortunately, the employment rates in Connecticut are decreasing. The Constitution State ranks #30 out of 50 in terms of employment.
Cold winter. Wintertime in Connecticut can be pretty brutal, with some parts of the state experiencing snowfall that lasts for almost two weeks at a time!
Expensive homes. Living in Connecticut is expensive, and so are the houses. Not to mention that property taxes in this state, which are the fourth-highest in the U.S.
Insane traffic. Given its location among major cities, the traffic in Connecticut can be pretty hectic. Statistics show that the Constitution State has some of the worst highways in the country.
Fun Facts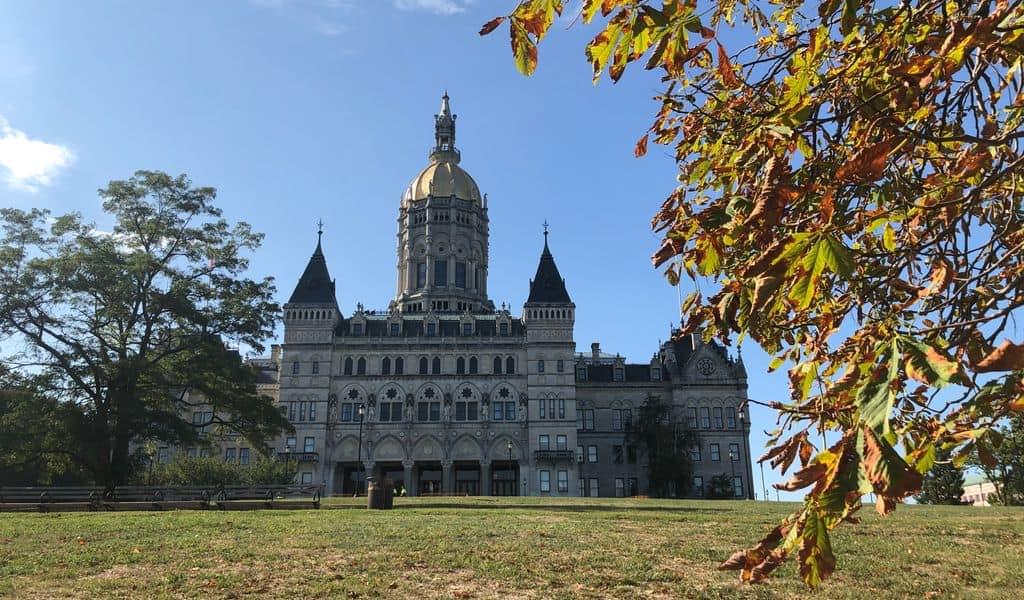 Connecticut, which was the fifth state to join the United States back in 1788, is a land of interesting facts and inventions, in spite of its small size (it is the third-smallest state in the country). Below we're going to show you 6 fun facts about the Constitution State!
Inventions land: The frisbee, the vacuum cleaner, and the can opener are among the several things which were invented in Connecticut or by a Connecticut native!
License plates: Back in 1937, the Constitution State began issuing permanent license plates for cars, making it the first American state to do that.
Celebrities: Some of the famous people born in Connecticut include: former president George W. Bush, singer/songwriter John Mayer, and 'Twilight' author Stephanie Meyer.
Origins of the name: The name 'Connecticut' means 'long tidal river' in Native American dialects.
A land of arms: Samuel Colt, the man who invented the revolver, was born in Connecticut, and this land was once a leader in gun manufacturing.
Constitution State: Connecticut's official nickname is 'Constitution State' because its Fundamental Orders (circa 1639) were used as a model for the first American constitution.
Funny Laws
It's safe to say that, basically, every state has its weird and funny laws. Although it's hard to pinpoint the exact reasons why these laws were created, they exist anyway. Here are 5 funny laws in the state of Connecticut!
Crossing the streets: If you're moving to Connecticut, keep in mind that it's against the law to cross the streets on your hands in Hartford!
Shush, dude: In Waterbury, beauticians are forbidden by law to hum, whistle, or sing while working on a client's hair and/or beard.
Walk straightforward: If you're in Devon, Connecticut, do not walk backward after the sun is set, or else you'll be in trouble with the law.
No dog schools: In the capital of the Constitution State, Hartford, the law strictly forbids humans from educating dogs.
Speed limit for bikes: In the State of Connecticut, people riding bicycles are forbidden by law to go over 65 mph on their bikes — as if anyone can reach that speed!
Weather and Climate
In the northern part of Connecticut, the climate is classified as humid continental, which means that it's hot and humid during summer, and pretty snowy and cold during wintertime. As to the southern areas of the state, the climate is humid subtropical, meaning that it doesn't get as cold as in the north during the winter. In Connecticut, it's possible to experience all four seasons, including the colorful foliage during fall. From mid-May to mid-October, the temperature is mild and comfy (average 65 °F – 70 °F). But be ready to face cruel cold from December to February, as the temperature usually drops below O °F.
Nature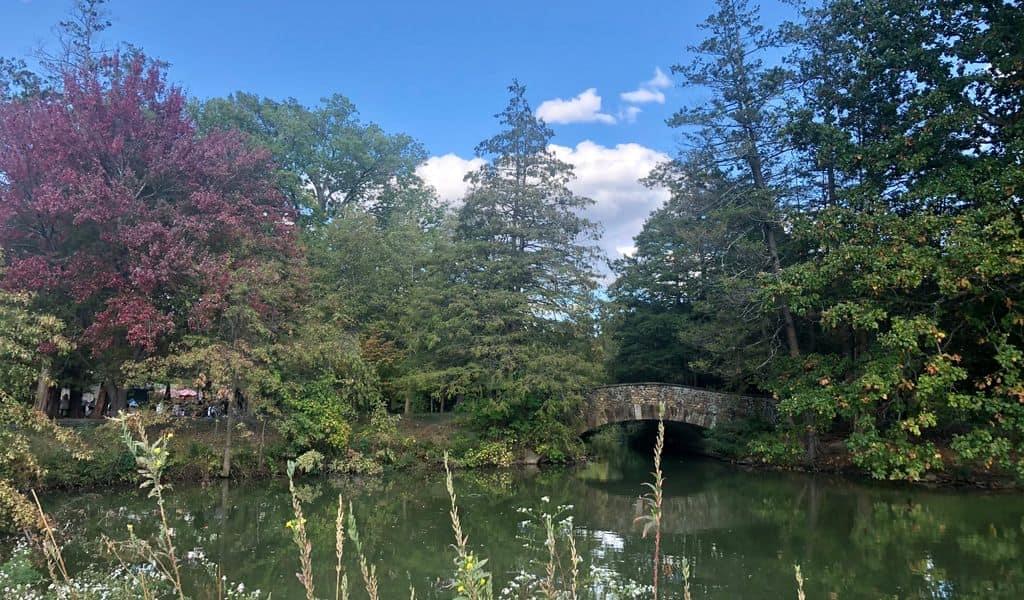 Connecticut has a lot to offer when it comes to nature. There are beaches, lakes, mountains, rivers, and many other sights. If you're the type of person who enjoys being outdoors, moving to Connecticut is the right choice! Here are 5 of the top places to see in the Constitution State:
Sleeping Giant State Park, Hamden;
Thimble Islands
Kent Falls State Park, Kent
Cathedral Pines, Cornwall
Ocean Beach Park, New London
Natural Disasters
Unfortunately, Connecticut is not safe from natural disasters and has experienced a fair share of disasters throughout its history. During the summer and late spring, thunderstorms are quite common. Tornadoes are also common during storm season. Below are some of the natural disasters that can occur in Connecticut:
Blizzards

Considering that the wintertime in Connecticut is brutal, blizzards occur quite a lot during this period when temperatures drop well below 0 °F.

Floods

Though not as common, Connecticut has experienced floods, especially during storm season.

Hurricanes

Connecticut is not directly struck by hurricanes, but it is affected when there hurricanes on the East Coast.
If you want to know more about natural disasters in Connecticut, check out the State Library's list.
Moving Prices from Major Cities
If you're moving to Connecticut from a major city, the whole process can be quite stressful and expensive — unless you do thorough research before you contact a moving company. Here are the estimated costs of moving to Connecticut from 6 major cities in the United States:
Miami, Florida to Connecticut: $3300 — $5500
Chicago, Illinois to Connecticut: $2631 — $4386
Waco, Texas to Connecticut: $3092 — $5153
Boston, Massachusetts to Connecticut: $1560 — $2601
Los Angeles, California to Connecticut: $5340 — $8901
Milwaukee, Wisconsin to Connecticut: $2753 — $4588
You can get free moving estimates on our moving costs calculator.
Housing / Real Estate
As we mentioned previously, Connecticut is one of the most expensive places to live in the United States. If you're moving to the Constitution State, be ready to disburse something like $300,000 for a single-family home and a little over $190,000 for a condo. Now, if you're planning on renting, the average rent price in Hartford, Connecticut is around $1,200/month.
Price of Living
Before moving to Connecticut, you need to know just how much you're going to spend annually (and monthly) while living there. The cost-of-living index (let's shorten that to CoLI) compares the expenses from most towns/states in America. While the CoLI in the United States is 100 (in general), that number is up to 107 in Connecticut, meaning that it's more expensive to live here than in other states. Below are the estimated living costs in different areas of Connecticut, for a 4-persons family:
Hartford County, CT
| | |
| --- | --- |
| EXPENSES | COST |
| Housing | $1,142 |
| Food | $789 |
| Child care | $1,305 |
| Transportation | $1,188 |
| Health care | $1,024 |
| Other necessities | $779 |
| Taxes | $1,062 |
| Monthly total | $7,289 |
| Annual total | $87,464 |
New Haven County, CT
| | |
| --- | --- |
| EXPENSES | COST |
| Housing | $1,244 |
| Food | $787 |
| Child care | $1,372 |
| Transportation | $1,207 |
| Health care | $1,125 |
| Other necessities | $819 |
| Taxes | $1,157 |
| Monthly total | $7,711 |
| Annual total | $92,532 |
New London County, CT
| | |
| --- | --- |
| EXPENSES | COST |
| Housing | $1,199 |
| Food | $883 |
| Child care | $1,365 |
| Transportation | $1,280 |
| Health care | $1,096 |
| Other necessities | $840 |
| Taxes | $1,198 |
| Monthly total | $7,859 |
| Annual total | $94,312 |
Fairfield County, CT
| | |
| --- | --- |
| EXPENSES | COST |
| Housing | $1,627 |
| Food | $883 |
| Child care | $1,579 |
| Transportation | $1,231 |
| Health care | $1,216 |
| Other necessities | $1,013 |
| Taxes | $1,575 |
| Monthly total | $9,125 |
| Annual total | $109,497 |
The data shown here were collected from the Economic Policy Institute's Family Budget Calculator.
Demographics
The estimated population of the state of Connecticut was 3,565,287 million people in July 2019. Out of this number, 51.2% are female and 17.7% are 65 years and over. The largest ethnic group in the Constitution State are:
White (non-Hispanic): 66.3%
Black or African American (non-Hispanic): 10%
White (Hispanic): 8.97%
Other (Hispanic): 5.15%
Education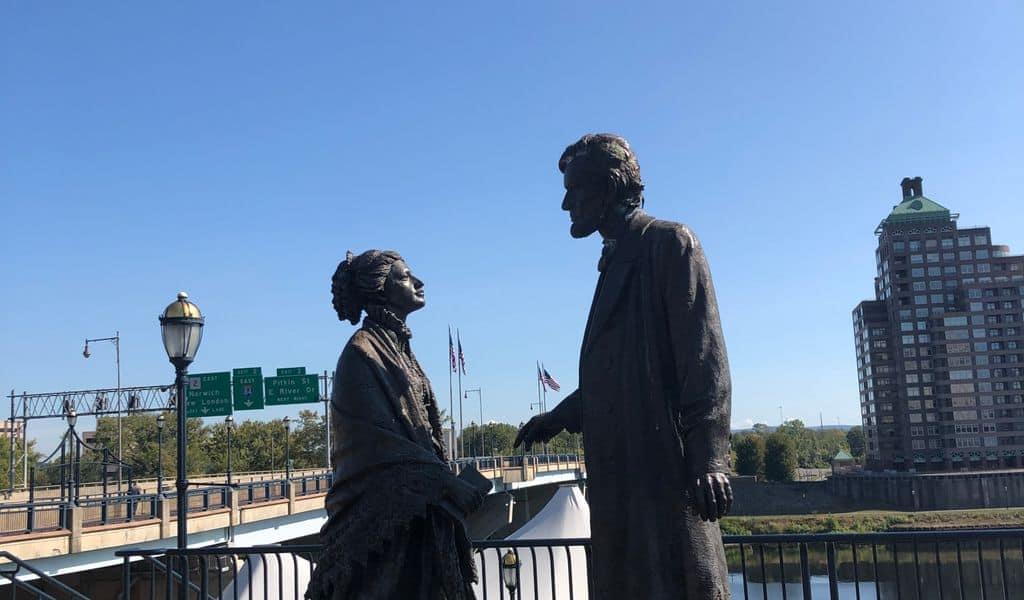 Connecticut ranks #12 in terms of education. This state is home to some of the most prestigious universities in the United States and is the fifth-best state for K-12 education. Below are a few of the top educational institutions (high schools and universities) in Connecticut:
High Schools
Weston High School
Choate Rosemary Hall
Universities / Colleges
University of Connecticut
Trinity College
Healthcare and Medical Institutions
Among all fifty states, Connecticut ranks #3 when it comes to healthcare. As to healthcare access, the Constitution State is the best in the country, mostly because of the many healthcare programs available. Public health is also above average in this state, making it one of the top 10 states for public health. Below are some of the top medical institutions in Connecticut:
Yale-New Haven Hospital
Hartford Hospital
St. Francis Hospital and Medical Center
Danbury Hospital
Bridgeport Hospital
The government of the state of Connecticut promotes many different healthcare and insurance programs for all residents of the state, which can all be accessed on the official state website.
Tourism / Attractions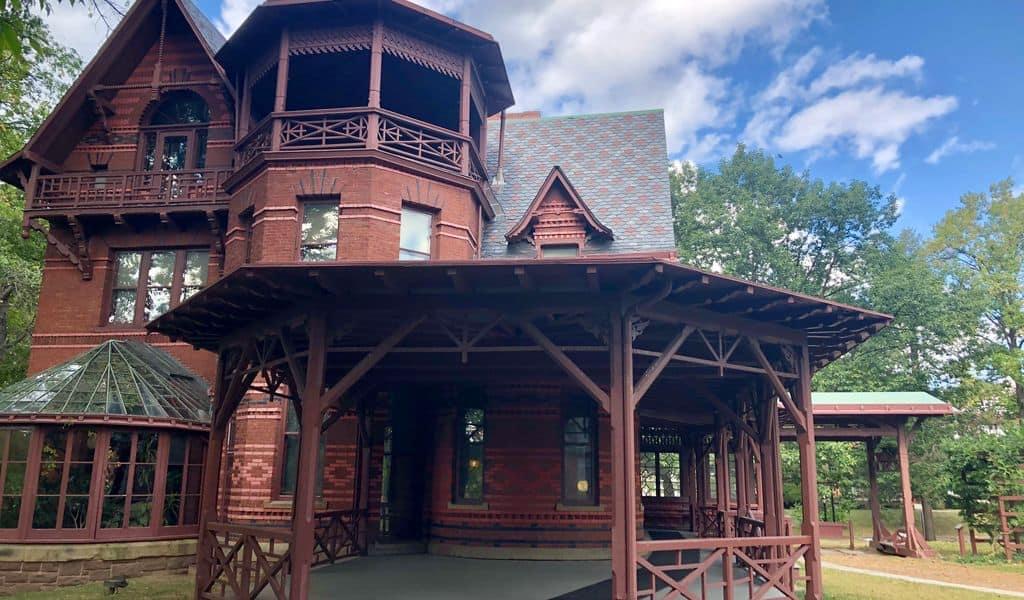 While Connecticut does not rely heavily on tourism for the economy, this section still generates around 4 billion dollars in revenue each year. There is a lot of open land in the Constitution State, and tourists will find beautiful beaches and amazing hills and mountains. Here are some tourists-favorite spots in Connecticut:
Mystic Seaport & Mystic Aquarium;
Nautilus Memorial;
Litchfield Hills;
Connecticut River Valley;
Branford Trolley Museum;
New-Gate Prison;
The Mark Twain Home;
Harriet Beecher Stowe;
Lake Compounce;
Gillette Castle;
Top Cities
Connecticut's cities may not be as hugely popular as New York City or Los Angeles, but they're still incredible places in their own way. The cities in the Constitution State are picturesque and offer plenty of historic sights. Here are the top 5 cities in Connecticut:
New Haven

Home to the prestigious Yale University, New Haven is located on the northern shore of the Long Island Sound and it is the second-largest city in the state, with a population of over 130,000 people.

Bridgeport

The largest city in Connecticut, Bridgeport is a historic city and is located just 60 miles away from Manhattan. Fun fact: the Frisbee was created here.

Hartford

The capital of Connecticut, Hartford is home to the oldest art museum and the oldest published newspaper in America.

Greenwich

The largest town in Connecticut's Gold Coast, Greenwich is one of the wealthiest towns in the United States. The average income per capita in Greenwich was $101,619 in 2019!

Stamford

The third-largest city in Connecticut, Stamford is the midpoint between New Haven and Manhattan. In 2019, there were nine Fortune 500 companies located in this city.
Job Market
Contrary to what its median household income may suggest, Connecticut's job market is not on the rise. With an unemployment rate of 6,1%, the Constitution State ranks #26 among all fifty states (Nebraska is #1 with a 3,0% rate). The economy of the state employs over 1,7 million people. Here are the 5 top hiring companies in Connecticut:
Hartford Healthcare;
Yale-New Haven Health System;
Cigna Corporation;
UnitedHealth Group;
Lockheed Martin Corporation.
Connecticut's official state website features a job search engine that is quite helpful and can be found here.
Economy
Connecticut's venture capital is $25.8/$1,000 GDP, which is significantly higher than the national average of $6.77. However, the state ranks #30 among all states, mainly because of its low job growth, which is below the United States average. Here are the top industries in Connecticut:
Advanced manufacturing;
Bioscience;
Food services;
Construction;
Financial services;
Insurance;
Green technology.
Things to do in Connecticut
If you're into historic sights and the small-town experience, Connecticut is the perfect place for you. In addition to the breathtaking ocean view in the coastal area of the state, you'll also get to see mountains, hills, state parks, and historic homes all across Connecticut. Here are some things to do in the Constitution State:
Powder Ridge Mountain Park & Resort

If you're into snow sports, you'll be more than happy with the wintertime in Connecticut. Power Ridge is a popular snow resort that offers a bunch of fun activities.

The Glass House

This attraction is perfect for architecture enthusiasts. The Glass House was designed in 1949 and had a great impact on the architecture of that time, especially because it features a modern design.

Mystic Seaport Museum & Aquarium

Mystic, Connecticut was a maritime village that was really important to American history and is a pretty popular destination in the Constitution State.

Gillette Castle State Park

If you want to take a trip down history lane, this is the perfect place for you. The 24-room castle was designed in the early 20th century and was owned by actor William Gillette (hence the name of the castle).

Yale University

When we think of Connecticut, one of the first things that come to mind is Yale. The prestigious university has quite a few historic sights and is open for tours (as long as a current Yale student is the tour guide).

Cove Island Park

Cove Island Park in Stamford, CT is a great place to visit with the entire family. There you'll find hiking trails, children's activities, sandy beaches, cycling paths, and kite-flying spaces.

Submarine Force Library and Museum

If you're into maritime-related activities, you can't miss the opportunity to visit the Submarine Force Museum, where you'll see special exhibits, including the USS Nautilus (the first operational nuclear-powered submarine).

The Mark Twain House & Museum
Public Transport
In spite of housing some of the wealthiest residents in the United States, Connecticut is one of the worst states when it comes to transportation, ranking at #37 out of 50. Commute time is pretty high and the road quality in Connecticut is also one of the most precarious of all fifty states. Here are some of the means of transportation you can use in Connecticut:
| | |
| --- | --- |
| Transportation | Fare |
| CTtransit | 2-hour pass: $1.75 All-day pass: $3.50 Children (age 4 and under): Free |
| CTfastrak | 2-hour pass: $1.75 All-day pass: $3.50 Children (age 4 and under): Free |
| CTrail – Shore Line East | One-way: $3.75 |
| CTrides | Fares vary depending on the destination. |
| 9 Town Transit | Regular: $1.75 Senior/Disabled: $0.85 Children (Age 4 and under): Free |
| Greater Bridgeport Transit | 90-minute ZipTrip pass: $1.75 All-day ZipTrip pass: $4.00 Senior/Disabled: $0.85 |
| CTrail: New Haven Line (from Grand Central Station, NY to New Haven, CT) | Regular: $17.75 – $30 Senior/Disabled/Medicare: $11.75 Children (ages 5-11): $9 – $18 |
| CTrail: Hartford Line (from Hartford, CT to New Haven, CT) | One-way ticket: $8 Senior/Disabled: $4 Children (ages 2-12): $1 per child |
Crime and Safety
Connecticut is one of the safest places to live in America. Ranking #8 in terms of public safety and #17 for corrections, the Constitution State is among the top ten states with the best crime and corrections systems. According to the data, the crime rate in the state is only 17.18 per 1,000 residents and the number of violent crimes is as low as 2.07 offenses per 1,000 inhabitants — the national average violent crime rate is 394/100k residents, whereas in Connecticut that number is 228/100k residents. The 5 safest cities in Connecticut are:
Ridgefield
Ledyard
Old Saybrook
New Canaan
Acquire a new driver's license
If you're moving to Connecticut, one of the first things you need to do is get a new driver's license in the state or transfer your old one. According to the DMV, new residents in Connecticut have 30 days to transfer their out-of-state license. It's not exactly a simple process, but we're here to help you. Here's what you need to know about acquiring a new driver's license in Connecticut:
Make an appointment at the local DMV and bring the following:

Current driver's license (which may not have been expired for more than 2 years)
Application for a Non-Commercial Driver's Licence (Form R-229)
Acceptable identification document (one of the following: birth certificate, US passport, certificate of naturalization, certificate of citizenship, permanent resident card)
Application fee of $40
License fee of $84
You'll undergo a vision test, so bring your glasses or contact lenses;
If your current license has expired for over two years, you'll need a Learner's Permit before acquiring a new license in Connecticut;
Out-of-state or out-of-country students in Connecticut don't need a new license;
Drivers under 18 must complete an 8-hour Safe Driving Practices class before obtaining a new driver's license in Connecticut.
You can make an appointment with the State of Connecticut's Department of Motor Vehicles (DMV) here. The Application for a Non-Commercial Driver's License Form R-229 can be downloaded here.
Road Safety, Highways, and Routes
The Connecticut Department of Transit has a unit dedicated exclusively to Safety Engineering in order to ensure road safety at all times. On top of developing transportation policies and guidelines, the Safety Engineering unit also implements road safety programs that help prevent fatal or serious crashes in Connecticut. Here are a few of the main highways, roads, and routes in the Constitution State:
| | | | |
| --- | --- | --- | --- |
| Interstate Highways | State Routes | Special Service Roads | State Roads |
| I-84 | Route 2 | SSR 401 | SR 616 |
| I-91 | Route 8 | SSR 410 | SR 502 |
| I-95 | Route 15 | SSR 411 | SR 664 |
| I-291 | Route 32 | SSR 431 | SR 695 |
| I-384 | Route 12 | SSR 434 | SR 534 |
Museums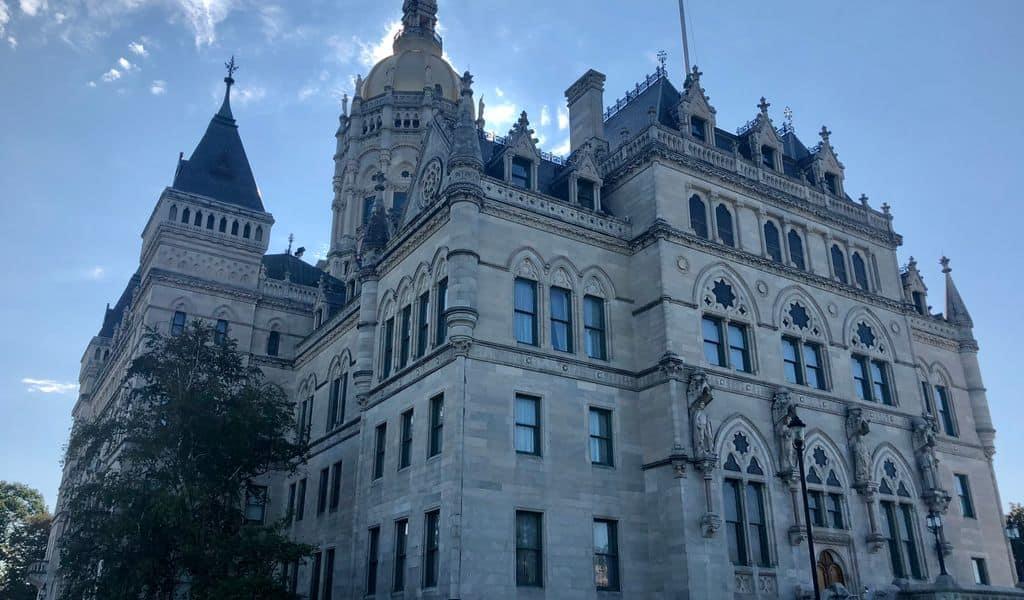 Connecticut is full of historic sights and it has an extensive and important history. Thanks to the wealthy residents that live in this state, some museums feature entirely-donated collections of beautiful art pieces. That is why this state is a great choice for those who love visiting museums and being surrounded by culture. From historic homes to modern art, here are the top 7 museums in Connecticut:
Wadsworth Atheneum Museum
Mystic Seaport Museum
Hill-Stead Museum
Philip Johnson Glass House
In the end, is moving to Connecticut worth it?
Home to over 3 million people, Connecticut is the third-smallest state in America. Culturally and historically-rich, this state has played an important role in the history of the United States, beginning from its influence on the very first constitution. Because of its importance and privileged location just around the corner from cities such as New York and Boston, the state of Connecticut has always attracted wealthy residents — which has had a direct impact on the costs of living there. With an average house price of almost $300k, Connecticut is one of the most expensive places to live in America, but also one of the safest. If your budget allows for it, moving to Connecticut is a great option for families who want to enjoy the outdoors and for parents who want to ensure that their kids receive a high-quality education.
How to Move to Connecticut
If you're moving to the Constitution State, we're here to help you in the process. Here's everything you need to know on how to move to Connecticut:
Plan ahead

No matter where you're going or what you're doing, planning ahead is the key to everything. By doing so, you'll save yourself the money and the trouble! If you need a hand, you can download our moving checklist.

Downsize
Reducing the number of things you will bring along when you move to Connecticut will not only help you stay on budget but also help you find the best movers.
Get moving quotes

Moving costs are quite plentiful. If you don't want to spend more money than necessary while moving to Connecticut, a helpful tip is to get moving quotes from different moving companies.

Book movers

Once you've searched around and found the perfect moving company for you, it's time to book cheap movers and get this process started.

Visit your new area

Another helpful tip when moving somewhere is to visit the new area ahead of moving there. This way you'll get to see how's the travel like and if your movers may encounter any problems when transporting your belongings.

Start packing

One of the most time-consuming parts of moving to a new place is packing your things into boxes. If you don't want to waste time or risk forgetting something important, it's best if you start packing right away.

Create an Essentials box:

If you want to make sure you won't leave anything behind, create an Essentials box, and store all the things you consider vital.

Say farewells

Now that you're halfway through the process of moving to Connecticut, don't forget to say farewells to your friends and family.

Get some rest

Moving to a new place is incredibly tiresome — both mentally and physically. There's no shame in taking some time to rest before making the big move!

Enjoy the move

You're starting a new chapter in your life — enjoy it! If you're moving across the country, this is the perfect opportunity to snap some amazing photos and get to know different places.
Moving services to help you relocate to Connecticut
Moving companies offer a broad range of services and they can help you with pretty much anything you'll need during the moving process. If you're moving to Connecticut, here are some of the services you may like to know about: