Date: 12/17/2020
Reading time: 11 minutes
Share on
If you have an upcoming move from California to Florida planned, you're likely wondering just how you're going to be able to handle your move in the least stressful way possible. After all, a move usually entails a lot of hard work that you have to manage yourself!
Fortunately, you don't have to manage it alone. Whether you're moving for work, to be closer to family, or for any other reason, you can hire reliable movers to assist with everything that needs doing. Your California-to-Florida move will be very difficult; after all, the two states are over 2200 miles apart. That'll take a moving company at least two or three business days to traverse. However, just because they can do it that quickly doesn't mean that they will: By law, movers have 21 business days to deliver your belongings. That means that it's in your best interest to manage your move as strategically as you can!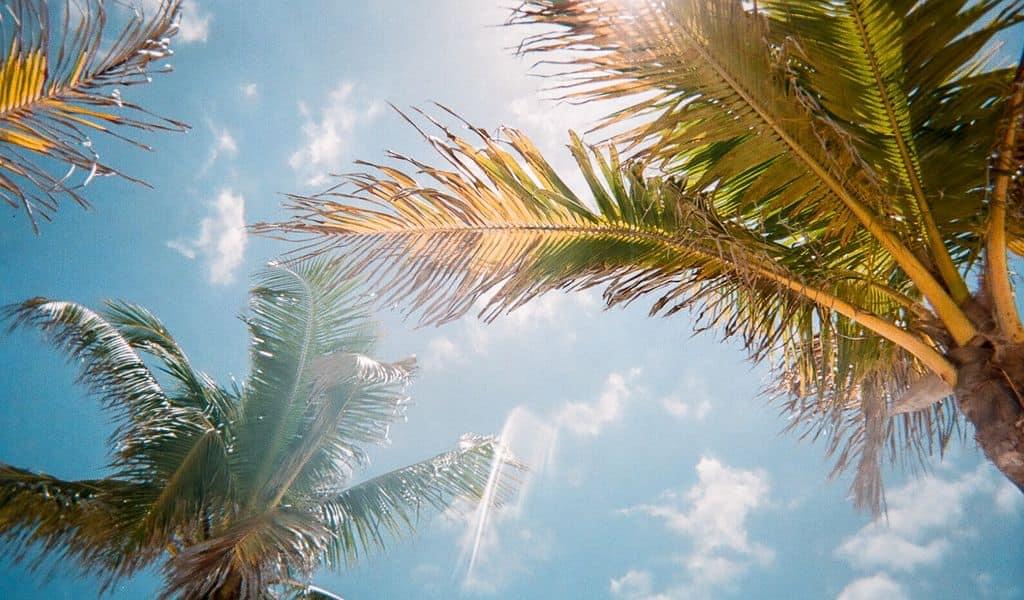 Once you get to Florida, you'll enjoy a hot climate that has all of the sunshine that you'll ever need. But, you do need to get there first. We've done all of the heavy lifting for you and figured out what you need to do for an ultra-pleasant move. Just read this guide and you'll be all set to go for your least stressful move yet!
Contents:
How Much Does It Cost to Move from California to Florida?
There are three different, basic types of moving options that you can use to make your move. Each will be associated with different moving costs, which is a tool that you can use to figure out which will be the best for your lifestyle and budget. For the most part, less DIY options will tend to be higher-cost, whereas moving options where you do the bulk of the work will tend to be more budget-friendly. In order to get all of the information you need about your various options, it's crucial that you get as many moving cost estimates as possible. This will help you make an informed decision.
If you're looking for cheap movers, just make sure that you get testimonials and read reviews so you don't end up with an option that you regret. Regardless of the financial cost of your moving partner choice, you do need to purchase moving insurance. This may seem like an unnecessary expense, but it isn't; it'll cover you in the case that something unfortunate happens with your move. If you're able, on the other hand, you could splurge for premium apartment movers. This will cost the most, but it'll give you the greatest peace of mind.
You'll be able to pick from the following different tiers of service:
A Full-Service Moving Company: Full-scale movers will assist with packing, furniture protection, truck packing, transport, unpacking, and more. If you don't want to, you won't have to lift a finger.
A DIY Moving Truck: If you have family or friends that are able to help with your move, opting for a DIY moving truck might not be a bad idea. You'll save some money, for sure – but you will be on the hook for your entire moving experience.
A Moving Container Experience: When you decide to work with a moving container or a pod, that just means that you're renting a moving container that will be dropped off near to your home. After you have filled it up, it will be shipped to your new home, where you'll be responsible for unpacking it.
You'll find that the cost of your move will basically be inversely proportional to the amount of work you put in: if you pay movers to take care of everything, your cost will be high – but if you do most of the work, you'll save.
Here, we've calculated the cost of the different average prices for the three tiers of service for your move from California to Florida


Full-Service
DIY Truck
Moving Container
Studio/1 bed
$4,516
$3500
$3000
2-3 bed
$5,198
$4100
$4500
4+ bed
$8500
$5233
$6000
Office-Commercial Moving
$13,225
$9700
$8000
How to hire movers from California to Florida:
California and Florida are about as far apart as two states can be. Therefore, it's important to realize that this is going to be a major investment and project, no matter how you get the job done. You will certainly require long-distance, cross-country movers, or interstate movers. When you're calling around to get your estimates when you're doing your research, be sure to tell your prospective movers that you're moving from California to Florida – and, if possible, give them the cities that you're moving from and to, if that is information that you have.
Fortunately, long-distance, cross-country, and interstate movers will have the experience necessary to get you where you need to go. They'll also have the experience figuring out the logistics and paperwork that accompanies an extremely long-distance move.
You will also need to decide which specific type of moving company you're interested in using, such as, for example, a moving broker or a moving company. Each has benefits and things to look out for. To help you make the best decision for you, we've put together a handy guide to the 10 best long-distance moving companies.
What Are the Top Benefits of Moving from California to Florida
When you're making such a large cross-country move, it's helpful to be very cognizant of the reasons that you're investing in this relocation. Even if it's not your choice – if you're moving for work, or to be closer to family – you can still remember that you get many benefits for moving to the Sunshine state. Among several other benefits of moving to Florida, you can always expect the following: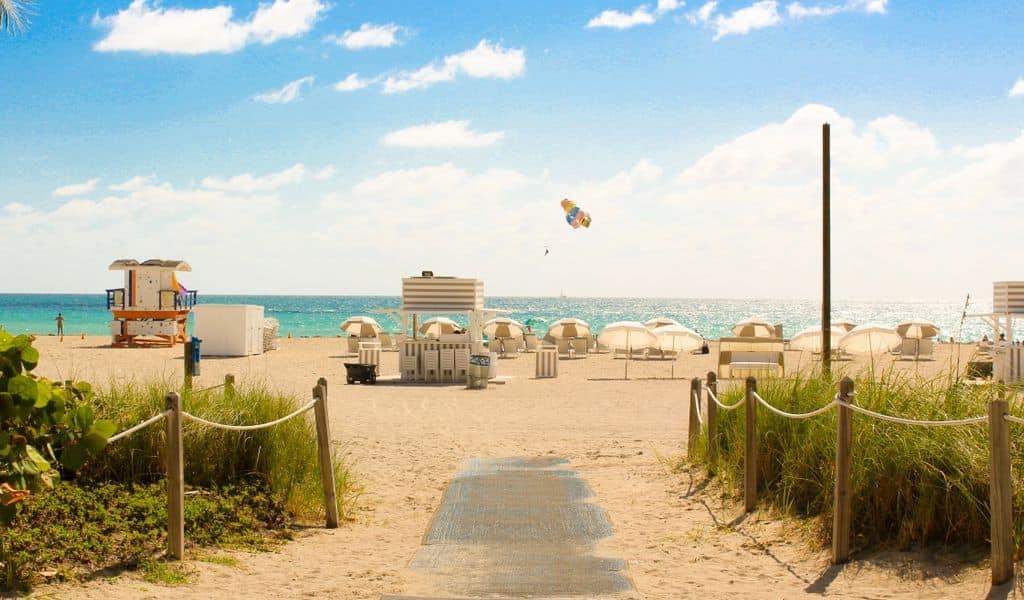 Proximity to beaches and other water features: California has beaches, as does Florida, but the Florida beaches are often more accessible from Florida's major cities. Florida also features the Everglades, a historic area of gorgeous marshlands that are very unique to the area and definitely worth exploring.
Water entertainment opportunities galore: Whether you're interested in surfing, sailing, swimming or more, you'll love the opportunities available in Florida. It's a state that realizes its main commodity is the gorgeous rolling sea – and, therefore, it always makes the most of it.
No worries about the dangers of winter weather: Do you enjoy shoveling snow off your sidewalk, or scraping your windshield clean of ice before driving to work? If not, you're in luck – you'll never have to do that in Florida.
No state income tax: When you cash your check from work in Florida, you can rest assured that it's tax-free. Florida is one of the few states in America to offer this perk.
Warm, sunny weather year-round: Of course, one of the main draws of Florida is its perpetually sunny weather. Never worry about your Vitamin D intake again, because you'll be able to work on your tan whenever you like!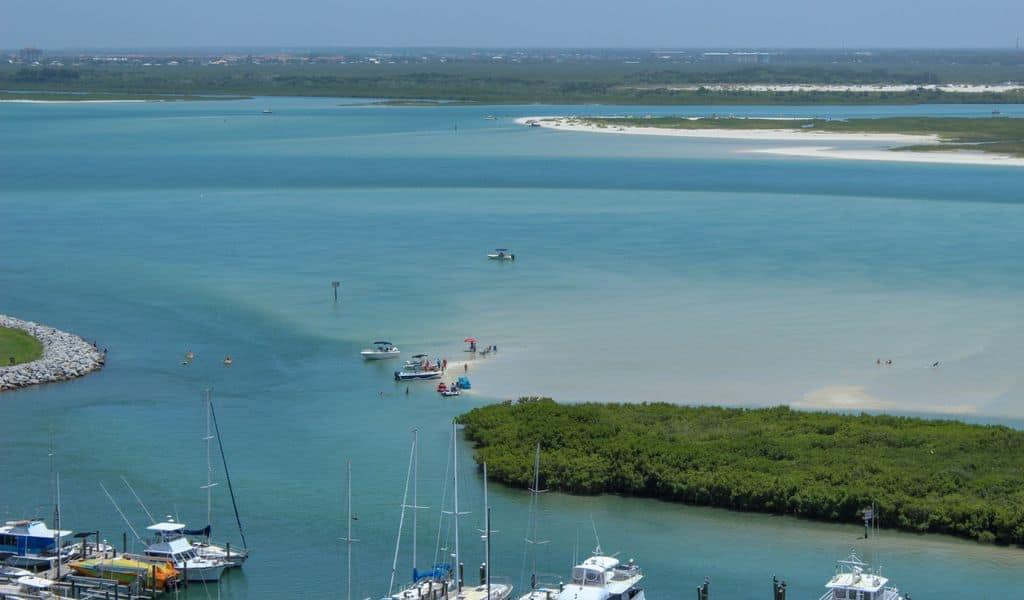 Compare Price of Living in California and Florida
One of the drivers of you move may be finances.
In this case, you're in luck: Most places in the contiguous 48 states of America are going to have much lower costs of living than California. However, you don't have to take our word for it: It's very easy to calculate the estimated living costs for a sample size family in both states. We're able to pull specific information from the Economic Policy Institute to give you the following helpful information:
| | | |
| --- | --- | --- |
| COST OF LIVING | California | Florida |
| Taxes | 1282 | 1104 |
| Food | 845 | 822 |
| Healthcare | 890 | 1298 |
| Housing | 1876 | 956 |
| Transport | 1277 | 1164 |
| Internet | 1098 | 782 |
| Childcare | 1331 | 928 |
With the exception of healthcare (which may make sense, due to the average age of many who live in Florida), it's very clear that Florida is a much more affordable state to live in than California.
Best Places to Move to in Florida:
Maybe you don't get to choose where you move to in Florida; maybe your new city will be chosen for you by your work or your family. On the other hand, you might get to choose where you get to live. Either way, you're in luck because there are many cities in Florida that offer prime real estate for your future home!
These are the best places to move to in the sunny state of Florida:
Naples: A half hour from the western Florida beach; gorgeous white sand, luxury homes, and boardwalk properties and shops galore. Naples encapsulates much of what you instantly think about when you first imagine Florida. If you like resort living, you'll love living in Naples.
Sarasota: This more urban city in Florida offers a booming job market and very low cost of living. It's not as close to the beach as other Florida cities, but you can get there quickly enough – while still enjoying the big-city amenities you love.
Orlando: Are you a Disney fan? If so you'll enjoy living near Disneyworld, which offers a lot of job potential and instant entertainment value. Recently, this American city ranked #1 for employment opportunities – a perk that feels extra nice when you get constant sunshine, as well.
Tampa: The temperature rarely drops lower than 60 degrees in Tampa; however, in this unusually temperate Florida city, it doesn't usually get unbearably hot, either. If you want to move to Florida but still enjoy evenings outside year-round, this city is the place for you.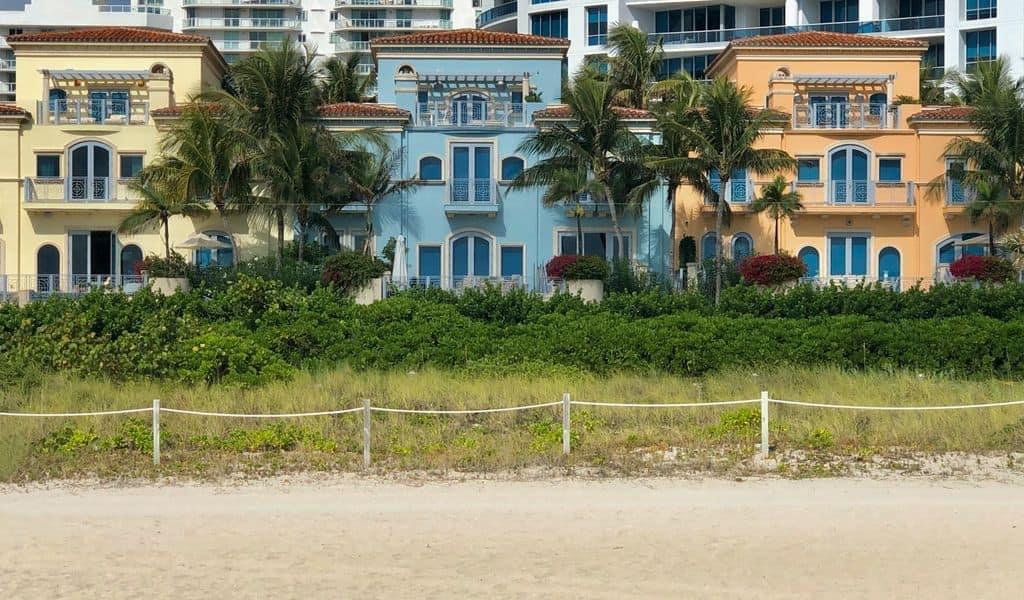 Pensacola: A housing market almost as hot as Florida summers: That's what the charming city of Pensacola offers you. The properties are gorgeous, and, if you're savvy enough to play the market, you could walk away with an incredible home for a relatively low budget. This city's all about playing that game!
Fort Myers: Besides being very close to the convenient RSW airport, this city is also close to the beach and the Naples city area. This city also prides itself on its outdoor recreational offerings: If you're a fan of tennis, hiking, swimming, or being outside, this city should definitely be on your list.
Checklist: How to Move to Florida
Now that we've discussed all of the reasons you might want to move to Florida, let's take some time to flesh out your best moving plan. Moving can be very stressful, after all, and if you don't get all of the projects in your move taken care of on time, you're going to end up extremely frustrated.
Not to worry! If you take this expert guide that we've put together and follow it precisely, you'll be in an excellent place for your California-to-Florida move.
1. Plan Ahead: Once you know that you're going to have to move, start planning your relocation. The longer you have to plan your move, the easier it will be! Even if, months ahead of your move, you simply take the time to designate a moving binder and start doing research about the type of moving help you might need, you'll be thankful you got started early. Pro tip: Now's also a good time to refer to checklists to learn just what needs to happen, and when!
2. Downsize: No matter how many belongings you have, you should start your moving process by getting rid of as many excess items as you have. Embracing minimalism, even if you do it only temporarily, can make your move much less stressful (and, likely, less expensive). Have a garage sale, donate your belongings, and really pare down the items you're bringing as much as you possibly can.
3. Get Moving Quotes: Next, take the time to find several moving quotes from a lot of different moving companies in your area. Doing so may seem like it's redundant, but this will give you a really good idea of the range of prices that you'll be expected to pay. You'll be able to get the best deal possible by doing this method! Be sure to ask for deals, testimonials, and referrals whenever you get a moving quote.
4. Book Movers: After you've done all of that work to figure out the best possible moving rate, select the one of the moving companies you contacted that seems like it will do the best job for you. Give them a deposit and make sure that your moving date is on their calendar. Getting all of the information in a written and signed contract will likely give you the most peace of mind! This is also the time when you'll be able to choose whether you want full-service movers or a more DIY option for your move.
5. Visit Your New Area: When you need a break during the moving process, why not take a mini-vacation to your new Florida home? While this may seem like a waste of time and money, it's definitely not. Taking time to visit your new home will help you re-orient to your new community – so, once you arrive, if you want to know where the nearest grocery store or gas station is, you'll already know! This can also help you get more excited for your upcoming move.
6. Start Packing: Finally, it'll be time to start packing. Again, starting this as early as possible will make it much more easy for you to get the job done! Pack like with like, label everything clearly, and don't pack anything away that you use every day. With one exception of course, which brings us to our next tip…
7. Create Essential Box: As you're packing, put all of the things that you'll definitely need to access on your first night in your new home – for example, your toothbrush, a change of clothes, and your phone charger – into one big box. This box won't go with the movers – it'll stay with you, because it contains everything you absolutely need. Then, when you get to your new home, you'll already have everything you require at your fingertips!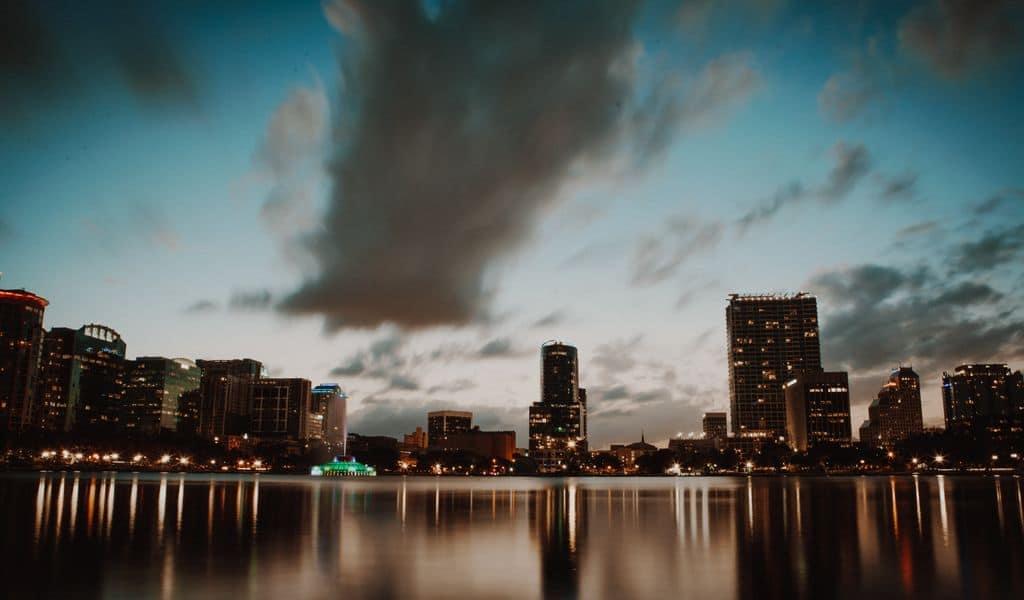 8. Say Farewells: It might seem odd to schedule this in, but imagine the alternative: If you don't have enough time to say goodbye to your loved ones in California, your move to Florida is going to feel very odd! Make sure that you're giving yourself as much time as you need, even if you end up having to say goodbye to some people earlier than might feel necessary. You'll definitely thank yourself for this later.
9. Get Some Rest: Moving is very stressful, and it can take a lot out of you! When you prioritize getting the rest you need, you're ensuring that you have the energy you need to get your moving projects done during the day. This will make your move a lot more efficient and effective – definitely worth it!
10. Enjoy the Move: While moving can be extremely frustrating, it can also be a lot of fun. After all, most of us only move a few times in our lives, and each time represents a new chapter in our lives. If you take the time to enjoy the experience, you'll bookend the chapters of your life a lot more healthily. You'll also feel at home much more quickly in your new community if you take this strategy!
Moving Services to help you relocate to Florida:
Interested in working with top-tier moving services that will know precisely how to take care of all of the projects related to your move? Then you're in luck, because we've rounded up all of the moving services you'll need to experience a move that's efficient and resourceful. Consider the following: