Date: 06/20/2022
Reading time: 14 minutes
Share on
While most people moving from Washington State prefer to relocate to other areas on the West Coast, almost 4% of the population of this state relocates to Florida every year. Why is that? Moving from Washington to Florida is becoming incredibly popular — but so is moving to Florida from most other states.
Since COVID-19 hit the world, most Americans have been relocating. Some people moved back to their hometowns while others finally pursued their dreams of moving out of the big metro areas. After all, there's no need to pay thousands in rent when you can work from home anywhere in the country, right?
images/moving-from-washington-to-florida-imgs

Seatle,Washington.min.jpg
Calculating moving costs.min.jpg
Movers at work.min.jpg
Naples, Florida.min.jpg
Welcome to Florida.min.jpg
Moving boxes.min.jpg
The state of Washington is considered the best state in the country, but that title is not stopping thousands of residents from relocating elsewhere.

A distant view of Downtown Seattle.
And that's precisely why so many people are choosing the Sunshine State as their new home. Instead of moving to Washington, a large number of people prefer to move out of this state. In addition to the higher living costs, some areas of Washington are quite rainy and grey all year round. So it only seems natural that people would want to move to sunny Florida!
Those are just a few of the many reasons why people are choosing to relocate from Washington to Florida. In this article, we're going to cover some other reasons plus help you find the right mover to help you relocate.
Just keep in mind that relocating is not instantaneous: it can take up to 21 business days for your belongings to arrive in your new home, for that is the legal number of days that a mover can keep your stuff.
And considering that the distance between Washington and Florida is approximately 3000 miles, it will certainly take anywhere from 2 to 3 weeks for your items to arrive.
Read more to learn everything about moving from Washington to Florida!
Contents:
How Much Does It Cost to Move From Washington to Florida?
For everything that we do in life, one of our biggest concerns is the cost. After all, we work hard to earn our money and we don't want to spend it all at once. The one thing you need to keep in mind is that moving is not something that you can consider superfluous, so don't hold back on your budget.
Before you can calculate how much your moving process is going to cost, you need to consider factors such as distance, how many items you have, and the type of moving.

A Mayflower agent helping a customer calculate her moving costs.
The larger your budget, the better your move will be. You'll be able to hire the best movers and the best types of moving services. However, you should not worry in case your budget is tight and you can't save more money before moving. There are budget-friendly options for relocating as well.
Below, we'll talk about three types of relocation you can make and let you know how much it costs to relocate from Washington to Florida once you choose one of them!
Hiring a full-service moving company
A full-service moving company is the type of mover that helps customers with everything in the moving process. Feel too lazy to pack your things? Your full-service mover can do that for you. Don't know how to assemble furniture? You can hire a full-service moving company to help with that.
As you can already tell, this type of moving company offers a lot of services. If you hire a full-service mover, the only thing you'll need to worry about is getting on a car or plane and going to Florida.
However, you can probably also tell that it's not cheap to hire them. Full-service movers will calculate their rates based on the volume of items you have, plus the number of workers they'll need to relocate your belongings, plus the number of hours that it'll take them to get to your new home.
Here are the estimated moving costs of hiring a full-service moving company to relocate from Washington to Florida.
Studio/1 Bedroom: $4860 – $8101
2-3 Bedrooms: $6285 – $10476
4+ Bedrooms: $6998 – $11663
Office-Commercial Moving: $7221 – $12996
Renting a DIY moving truck
In case you think that it would be fun to drive your belongings from Washington to Florida, you might like to know that you can do that if you rent a moving truck. This is the most efficient way of making sure that your items will arrive at your home exactly when you need and want them to.
In order to rent a DIY moving truck, the first thing you need to know is to calculate how many items you have approximately so that you can determine the size of the truck you'll need. Moving companies offer anything from pick-up trucks to 26ft moving trucks.
Your moving rates will depend on the distance but also on the size of the truck. Bigger trucks are naturally more expensive to rent. On top of that, you'll also have to cover all expenses, including gas and any necessary repairs on the way to Florida. In some cases, you might even have to contact another company to hire moving insurance on your own!
Here are the estimated moving costs of renting a DIY moving truck to relocate from Washington to Florida. Note that these estimates don't include additional expenses (gas, repairs, insurance, et cetera).
Studio/1 Bedroom: starting at $2490
2-3 Bedrooms: starting at $5243
4+ Bedrooms: starting at $6991
Office-Commercial Moving: starting at $7546
Renting a moving container
Another option that you have when it comes to moving is to rent a moving container. While not all companies offer this type of service, you can rely on trustworthy national companies like PODS.
When you rent a moving container, your task in the moving process is to pack your items and load them into the container. You don't have to worry about driving a truck across the country when you choose this option. The only worry you'll have is that you have to load the container really fast or else you might have to pay extra fees.
Like rental trucks, moving container rental companies also charge you per volume of items and distance traveled. Still, this type of moving is cheaper than hiring a full-service mover in most cases.
Here are the estimated moving costs of renting a moving container to relocate from Washington to Florida.
Studio/1 Bedroom: starting at $3280
2-3 Bedrooms: starting at $4450
4+ Bedrooms: starting at $6520
Office-Commercial Moving: starting at $7260
How to Hire Movers from Washington to Florida?
Before you go about hiring a moving company, it's important that you first understand that there are different types of movers and that you can't just hire any of them to relocate to Florida. Considering the distance between Washington and Florida, you'll need a specific type of mover.
Hiring a mover requires more planning than you might have expected — but don't worry. Below we're going to explain three different types of movers.

Two movers packing a client's belongings.
And we're not even talking about the different types that movers can offer. We're actually talking about the distance that these movers will (and are legally allowed to) travel. Not every company has the required licenses to perform every kind of move, as you'll see below.
Here's how to hire movers from Washington to Florida.
Interstate Movers
Let's imagine that a family is moving from Illinois to Wisconsin. If you take a look at the US map, you'll see that these are neighboring states, so the distance between them is not too expressive.
In this example, the family would be able to hire interstate movers. That is, movers that can help them relocate from one state to another. This is possible because there's not a great distance between the two states. But that's not always the case.
Long-Distance Movers
Let's say that, instead of moving to Florida, you were looking into moving from Washington to Arizona. These states are not neighbor states nor are they as close as Washington and Montana, for instance — so you can't rely on interstate movers.
For this type of move, you would need to hire a long-distance mover. While each company establishes the distance that they consider "long-distance", we usually consider every move over 100 miles. But there's also a limit to this distance, as you'll understand further below.
Cross-Country Movers
We can consider that moving to a city that is 500 miles away from your home is a long distance — but we can't say the same for a place that is 3000 miles away, as in the case of Florida.
When you move from Washington to Florida, you are literally moving from one end of the country to the other — and that constitutes a cross-country move. As such, you will need to hire a cross-country mover.
Moving Brokers
While it's not really hard to understand the different types of moving companies and moving services, it's not easy to choose the ideal mover. There are so many movers legally allowed to operate in the United States that it can be overwhelming to choose just one.
There are many things you need to consider when looking for a mover. Are they reliable? Do they offer fair prices? Do they have good customer service? What about their reputation — is it good?
However, there are times that, even if you come up with a long list of pros and cons of each moving company that operates in your area, you just can't choose the best mover. To avoid problems later on and to avoid the risk of hiring an untrustworthy mover, you can always hire a moving broker.
Moving brokers are agents that operate individually and can help families find the ideal moving company. Once you hire their services, they'll look for the moving company that best fits your budget and preferences.
3 Best Moving Companies to Help Relocate from Washington to Florida
While you can always hire a moving broker and sit back and relax until they find the ideal mover for you, you can also take matters into your hands. There might be thousands of moving companies operating in the country, but there are different tools to help you narrow your search.
If you look for a mover in your area, for instance, you can always read the reviews and testimonials from their previous clients. Checking their Yelp page is certainly an effective way of knowing whether that mover is actually trustworthy and reliable or not.
At MyMovingEstimates.com, our mission is to help you find the best moving company possible. As such, we can connect you to several moving companies in just a few minutes. Below, we'll introduce you to three of these movers:
Planet Van Lines
Planet Van Lines has been in the moving services market for a few years now, and they have built a generally positive reputation for themselves. This company offers a wide range of residential moving services and they can help you make an out-of-state move.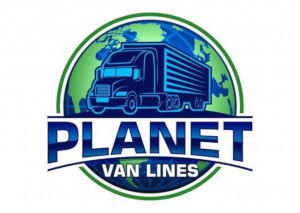 According to previous clients, their experience hiring Planet Van Lines was positive because they stick to the deadline and are very careful when moving bulky and fragile items. However, other clients have reported allegedly missing items and broken items when relocating with Planet Van Lines.
American Moving Solutions
If you're looking for a top-rated moving company, you might like to hear about American Moving Solutions. This company has been in the market for a decade and they offer all the services that you need, from packing to long-distance moving.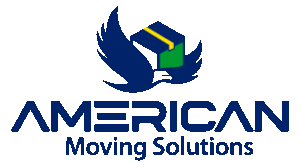 The reviews for their services are primarily positive, with most clients reporting that American Moving Solutions staff was quite careful when transporting their items. However, a few clients claimed that they had to pay a different price than the quote they were given, so this is something to be careful with when contacting American Moving Solutions.
United States Moving Services
USMS Move is a Georgia-based moving company that can help you relocate anywhere in the country, even if it's from Washington to Florida. On top of that, this company is reported to offer moving rates that are below the national average, which is certainly a plus.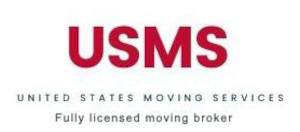 Most customers have reported that USMS Move staff were efficient and careful in delivering their belongings for their long-distance moves. However, some clients do claim that their items did not arrive on time or that it was hard to get in touch with the company sometimes.
Why Are People Moving to Florida?
If you look at any list of popular states to move to, you'll see that Florida is present in 11 out of 10 texts — that's how popular it is! Since COVID-19 hit the world, Americans have been relocating to cheaper places, especially because they can work remotely from anywhere they want.
There are so many reasons why Florida is a popular destination for those relocating because of the pandemic or because they have retired. Below, we'll list the three top reasons why people are moving to Florida:
Tax heaven: For most people, one of the main reasons to relocate to Florida is the fact that there are fewer taxes in this state than in most other places. If you're moving from Washington to Florida, you'll certainly agree that the prospect of spending less money on taxes is one of the reasons to relocate.
The weather, obviously: Florida is the Sunshine State for a reason. Moving to this state means that you'll get to enjoy sunny and refreshing weather most days, even if it can get too hot and humid sometimes.
Housing costs: While moving to a famous city like Miami can be quite expensive, other places in Florida have pretty affordable housing costs. And the idea of being able to purchase a home or find cheaper rent is enough to make people move out of Washington.
What Are the Top Benefits of Moving from Washington to Florida?
Florida might be a popular state for relocations — but don't mistake it for paradise. This state has lots of advantages, but it's important to mention that it has plenty of disadvantages as well. You've probably seen a joke or two about Florida, and it's important to keep in mind that there's a tad bit of truth in every joke.
One of the main differences you'll notice is the political mindset in Florida. Always remember that you're relocating to a conservative and mostly Republican state, which is quite different than Washington.
Here are the pros and cons of moving from Washington to Florida.
Pros of Moving from Washington to Florida
Your kids will have access to better schools.

While Washington has some great colleges, Florida beats this state when it comes to high schools. Florida is the top state for high school education and moving here means your children will get to study at better schools.

You'll live around friendlier people.

The Southern people are generally friendlier than people from other areas of the country. While you might occasionally come across a mean Florida resident, most people are friendly while minding their own business at the same time.

You'll deal with fewer restrictions.

When the subject is the pandemic or gun laws, you might like to know that Florida has way fewer restrictions than Washington on both aspects.
Cons of Moving from Washington to Florida
You'll say goodbye to living in the nation's top state.

According to different rankings, Washington is the top state in the country, while Florida ranks at #10. Moving here means that you'll have to get used to things being treated differently.

You won't have cold winters anymore.

While it must be great to live in a sunny place like Florida — especially if you move to coastal cities —, there will come a point where you'll get sick of the sunshine and start missing the cold winters of Washington.

You'll have a lower median income.

In Washington, the median income is approximately $38,000. In Florida, it's around $30,000. The Sunshine State might be more affordable, but your income will also be lower.
Comparison: Price of Living in Washington vs. Price of Living in Florida
Everyone is always talking about how living in Florida is so much cheaper than in other states. But do you have any idea how much cheaper it is? While the difference might not always be expressive, it's certainly nice to live somewhere where you'll get to save even $500 every month.
You might like to know that, even if you move to Miami-Dade County in Florida, you'll still spend almost $20,000 less than you do in Washington!
To give you a good idea of how much it costs to live in Florida, we have prepared a table comparing the prices of living in Washington and in the Sunshine state. Check it out and see the difference in costs for yourself:

EXPENSES
WASHINGTON
FLORIDA
Housing
$1,906
$1,551
Food
$941
$902
Child care
$1,811
$1,200
Transportation
$1,274
$1,070
Health care
$1,032
$1,240
Other necessities
$1,032
$889
Taxes
$997
$698
Monthly Total
$8,993
$7,549
Annual Total
$107,916
$90,589
All estimates presented in the table above were calculated considering the expenses of a family of two adults and two children. The data was retrieved from the Economic Policy Institute's Family Budget Calculator.
Best Places to Move to in Florida
Florida is home to both large and small cities, and you're bound to find a place that will be ideal for you and your family. However, that doesn't mean that finding that place will be an easy task.
Florida is a large state and it has many incredible cities. Below, we're going to show you four Florida cities that you should consider moving to.

Aerial view of boats speeding in Naples, Florida.
There are many great places in Florida and you have to choose based on what you're looking for. To help in this search, we're going to show some of the four best places to move to in Florida.
Naples

If you are looking for a place with low crime rates, Naples is one of the safest cities in Florida. With a population of fewer than 20,000 people, this city is known for being home to high-end stores, lots of cultural activities, and more.

Kissimmee

Now if you are looking for an affordable place to live, you should certainly consider moving to Kissimmee. This is one of the cheapest cities in Florida and it is slightly larger than Naples, so there'll be plenty of things to do here.

Orlando

When we talk about Florida, most people immediately think of the amazing theme parks in this state. If you want to live close to tourist attractions and the Disney park, this is the place to move to.

Gainesville

When we relocate with family, we want to make sure that there will be plenty of good schools for our children in our new area. Gainesville is home to some of the best public schools in Florida, so you might want to consider moving here.
In the end, is Moving from Washington to Florida Worth It?
Washington might be the top state in the country, but Florida is not too far behind. The Sunshine State is one of the main destinations for most residents who want to leave their cities and start fresh in an affordable and comfortable place.
Relocating is a decision that requires a lot of planning but also lots of pondering. While we can show you the differences between Washington and Florida, the final decision is up to you.

A "Welcome to Florida" sign.
While Washington State might be a great place, the costs of living in this state are becoming increasingly higher to the point that it's no longer possible for some people to continue living here unless their income increases significantly.
If you are moving out of Washington in search of a cheaper place to live, then it's certainly worth it to move to Florida. However, we've also shown you how there are disadvantages to this relocation, so it's up to you to decide what you want to do.
How to Move from Washington to Florida?
When it comes to moving, a valuable piece of advice that we can give is: don't wing it. While last-minute moving is a thing, you don't have to rely on that service unless you have an actual emergency.
Before you contact a moving company, check out the valuable moving tips we're going to show you below!

Moving boxes on a gray background.
It's always important to keep in mind that moving is the type of process that becomes better with planning. Sometimes, all you have to do is sit down for a few minutes and come up with a basic list of things to do. It doesn't take long and it's going to help you greatly.
If you have no idea how to get started, we've prepared ten tips that will help you how to move from Washington to Florida!
Plan Ahead

As we just said before, planning ahead is essential when it comes to moving. Create a "to-do" list and establish a deadline to get everything done. In case you don't know how to make an effective list, you can use our downloadable moving checklist.

Downsize

Remember how we said that moving companies calculate moving costs based on the distance and how many items you have? Well, if you have a lot of stuff you don't use, getting rid of them might help you save money in this process.

Get Moving Quotes

Another way to save money in the moving process is to get moving quotes from different companies. Then, you just have to compare the quotes and find the best mover. You can easily do that by using our free moving costs calculator.

Book Movers

The minute you find the right mover, we suggest contacting them immediately. This way, you'll have plenty of time to ask as many questions as you want and you'll have plenty of time to organize your move.

Visit Your New Area

Lots of people feel insecure when moving because they think there is no way to know whether they're going to like their new city or not. Well, there is a way: you just have to visit your new area.

Start Packing

While moving companies offer professional packing services, customers have the option of packing by themselves. If you do this, keep in mind that you'll need to set some time aside to pack everything. And you have to do it very carefully or else your items might get damaged on the way;

Create an Essentials Box

An Essentials box is an item that every person relocating needs. In this box, you'll store all the essential items that you'll need once you get settled in your new home.

Say Farewells

Washington and Florida are located at two different ends of the country. Once you make this move, you won't get to see your friends and family as often as you do now, so don't forget to take the time to say your farewells.

Get Some Rest

We're not going to sugar coat it: moving can be stressful and exhausting. As such, it's always important to take a moment or two to get some rest. You can even add "get some rest" to your planning schedule!

Enjoy the Move

It might sound a bit cliché but don't forget to enjoy the move. You're moving to a wonderful state and you're going to have an amazing life in Florida. Instead of letting the exhaustion and stress get the best of you, always try to find enjoyable things in the process.
Moving Services to Help You Relocate from Washington to Florida
Here is a fun fact about moving: if you don't do your research, you might end up hiring a moving company that can't really assist you in relocating. In case you're wondering why is that, the answer is pretty simple.
There are different types of moving services and some of these services require specific equipment and training. That is, if you have a piano, for instance, you can't just hire any mover, or else you will be compromising the integrity of your instrument.
The best way to avoid hiring a moving company that won't be able to help you move from Washington to Florida is to learn what types of services you can hire. However, it can take quite a while to search moving type by moving type until you learn enough.
And that's why we have prepared a brief description of each type of moving service you can hire. Here are 9 moving services to help relocate from Washington to Florida!
Furniture Transportation

The first moving service we want to talk to you about is furniture transportation. This is the most basic service and it's the one service that every moving company will offer.

Residential Movers

If defined by nature, there are two types of moving services: residential and commercial moving. When you are moving out of a house or moving out of an apartment, you'll need to hire residential movers.

Piano Transportation

As we said previously, if you have a piano, you will need to hire a specific type of mover that offers piano transportation services. But don't worry — moving a piano from Washington to Florida is easier than you think.

Art and Antiques Movers

Collecting art pieces and antiques requires a lot of attention and care — and so does transporting these items. Luckily, there are moving companies that specialize in moving art and antiques and making sure they arrive in one piece.

Hot Tub Movers

Hot tubs are sturdy items but that doesn't mean that you can't transport them. All you need is the right mover that has the right equipment and trained staff and you'll get to move a hot tub from Washington to Florida.

Pool Table Movers
Office Movers

Remember how we mentioned that there are basically two types of moving services? One of them is commercial moving, and you'll need to hire office movers in case you want to relocate a business or an office to Florida.

Long-Distance Movers

While moving from Washington to Florida is technically a cross-country move, it is also a long-distance move in a way. As such, you'll need to hire long-distance movers, because they are the ones that have the ideal trucks and trained staff.

Last-Minute Movers
Relocating is a process that requires planning — but plans change sometimes. If your plans change and you suddenly find yourself having to move to Florida immediately, you can always hire a last-minute mover.