Date: 08/06/2020
Reading time: 14 minutes
Share on
Ah, Sweet Home Alabama! If you're both familiar with the movie and the song then that's great. This is because it features no other than the beautiful state of Alabama. So, if you're considering to move, here are some things you need to know.
Alabama is located in the southeastern part of the country of the U.S with the capital being Montgomery. It has a rectangular shape and is bordered by Tennessee, Georgia, and Mississippi. By area, it is the 30th largest and is the 24th most populous in the U.S. It also has one of the most inland waterways with a total of 1,500 miles (2400km). The state's name originated from the native American Creek language which means "tribal town". It is famously known by many nicknames such as "The Heart of Dixie", "The Yellowhammer State", and "The Cotton State". With breathtaking landscapes that is full of scenic views and historical stories, the state has many things to offer if you're planning to move and stay with your family.
Contents:
Pros and Cons
If you're unsure whether this state is right for you or just scared to move as you don't know what's instore when you relocate then here's a list of some of Alabama's advantages and disadvantages:
Advantages:
Delicious Cuisines: Alabama is known for its appetizing and delicious cuisines. This is due to its locals being mostly die-hard foodies. From mouth-watering desserts to tasty seafood dishes, it surely has something for everyone. Some of its well-known dishes are BBQ Pulled Pork, Caramel Cake, Banana Pudding, and many more.
Plenty of Beaches: With 60 miles of shoreline that is along the Gulf Coast, the state has plenty of beaches for you to enjoy. Most of these beaches offer world-class experiences and various activities such as diving, sailing, swimming and many more. One of the best is the West Beach.
Football: If you're a football fan, then Alabama is perfect for you. The sport is an essential part of life of the locals that they will gladly skip other important events for it. Football season usually starts in Fall.
Great Barbeque: Barbeques are one of the most famous dishes in the state. This is the reason why it belongs to one of the states that has great barbeques. You can try homemade or one's from restaurant. You will surely have a mouthwatering experience.
Various Festivals: The state loves celebrating. In fact, it holds 28 different festivals on food every year with many more others as well. Some of these fun festivals include Dothan's Peanut Festival, the Athens Grease Festival, and many more.
Excellent Beer Options: With four beer businesses founded in 1874, the state has a rich history regarding this yummy beverage. Today, there are about 30 beer breweries in the state and exceeds $400 in sales regularly.
Music: The state has a deep musical roots as most innovative bands and music genres have come out of it. It also hosts lots of big music acts every year such as Hangout Fest which is the state's biggest annual music event.
Disadvantages:
Pest Problem: This little pest can really be a problem when you move to the state. Cockroaches, snakes, scorpions and, spiders are the most common of the many you'll encounter once you move to the state.
Shops Closed on Sundays: Due to tradition, most shops are closed on Sundays. In addition, some of them are open until 10pm only so you have to adjust and buy the things you need before then.
Strict Alcohol Sales: Some counties in Alabama ban the selling of alcohols while others are not allowed to sell one Sundays. The state is very strict in selling alcoholic beverages wherein there are also cities that have limitations in purchasing alcohol in a day.
Unpredictable Weather: The weather in the state can be very unpredictable and can be quite a problem as tornadoes and hurricanes often comes along with it. Make sure to have an emergency plan once you move in Alabama.
Worst Places to Live: The state was ranked among the worst places to live. Factors that were considered were safety, education, jobs, environment and many more wherein the state finished second to the last.
Drugs: Drug use is a problem especially is some rural places of the state which may be due to poverty and homelessness. Also, Methamphetamine labs are often present and hard for the state police to track down.
Severe storms: Due to the geographical location, the state experiences severe weather disasters such as storms and tornadoes. In fact, Alabama is among the most active tornado state.
Fun Facts
Here are some interesting things about the beautiful state of Alabama that you might not know about:
Alabama's official drink is The Conecuh Ridge Whiskey which makes it the only state to have an Alcoholic beverage for it.
In 1836, the state was the first in the U.S. to declare Christmas a legal holiday. In 1870, the federal government of the country then followed in which it declared December 25 a public holiday.
It was in the state of Alabama that the great Rosa Parks began a civil right movement by refusing to give up her seat to a white man.
The Alabama Booksmith, located in Birmingham, Alabama, is the only bookstore in the world that sells signed book copies.
Dr. Luther Leonidas Hill Jr conducted the first successful heart surgery on a live patient in Montgomery, Alabama.
The state was the home of Mary Anderson who invented the first operational windshield wipers in 1903.
The longest NASCAR oval in the world, The Talladega Superspeedway, is located in Talladega, Alabama. It has a length of about 2.66 miles (4.28 km).
The state has the longest constitution in the U.S. It has around 300,000 words compared to other states.
On February 16, 1968 in Haleyville, Alabama, the Speaker of the House Rankin Fite called U.S. Representative Tom Bevill which was the first 911 call in the U.S.
The Peanut Capital of the World is located in the Dotham, Alabama wherein 50% of the peanuts are grown in there.
Funny State Laws
Abiding the law, whether it may seem weird or funny, is essential to prevent any problems and also to avoid being punished by the state. Here are some laws about the state you might not heard about:
It is illegal to put salt on a railroad track as it attracts cattle and lead to an accident.
Impersonating a priest is illegal in the state especially during Halloween.
Wrestling a bear is strictly prohibited.
It is illegal in Mobile, Alabama to throw confetti or spray silly string.
It is against the law to open an umbrella on a street in Montgomery, Alabama.
Playing dominoes on Sundays is strictly prohibited by the law.
Driving a vehicle while blind folded is illegal.
Wearing blue jeans while walking down Noble Street in Anniston, Alabama is not allowed by the law.
Weather and Climate
The state of Alabama has a humid subtropical type of climate. It experiences extremely hot summers while winter season are mild. The average annual temperature of the state is about 64 °F (18 °C) and its average precipitation is 56″ (1422.4mm) which occurs throughout the year. Summer temperatures can reach above 90°F (32.2°C) which makes it among the hottest on the states. Days near the coast during summer season have milder temperature while the interior regions have warmer nights. Meanwhile, Winters vary from mild to cold and has an average low temperature of below freezing degrees in the northeast. Autumns are mild and dry while Spring is often wet and prone to tornadoes and thunderstorms.
Nature
Alabama has various natural attractions to offer to its tourist and locals. From dazzling waterfalls to breathtaking mountains, it will surely leave you in awe of its natural beauty. The state is rich in greenery that are waiting for you to experience and explore. You'll surely fall in love with nature whether you're just visiting or moving to Alabama. Below are some of its top attractions:
Little River Canyon National Preserve
Neversink Pit
Natural Bridge
Cathedral Caverns
DeSoto Falls
Sipsey Wilderness
Natural Disasters
The state is known for experiencing natural disasters which can cause various risks of injury and damage to structures or even worst death. This is why the state have various preventive measures to help their citizens be prepared and ready during these disastrous events. One of these is by sharing emergency hotlines for their locals to call when a disaster occurs. Some of the most common natural disasters that is experienced by the state are:
Severe Weather: This can occur at any given time and place. It is characterized by thunderstorms, strong winds, intense rain, and many more. All of which can cause damage and injury due to its hazardous condition.
Hurricanes: It is one of the most dangerous disaster as it can cause major damage not only to properties but also to an individual. It is often accompanied by a storm surge, flooding, and wind damage.
Floods: It is the most common natural disaster in the U.S. A flood is an overflow of water onto a dry land. It is often caused by extreme rain.
Tornadoes: Tornadoes are columns of air that are rotating violently to the ground. It can flip cars, damage and destroy buildings, and create dangerous flying debris. And like other disasters, it can happen anytime and anywhere.
Moving Prices from Major Cities
Moving can sometimes be pricy especially when you came from a great distance of a major city. This is why it is essential to estimate the moving cost from various moving companies. You can compare them and choose which best suite your budget. Knowing the prices in advance will help you budget your moving money and make you more financially prepared during your moving day. Here are some estimated prices from major cities or you can one from our site:
New York, NY to Alabama: $3,450
Chicago, IL to Alabama: $2588
Los Angeles, CA to Alabama: $4400
Houston, TX to Alabama: $3,155
Seattle, WA to Alabama: $ 3,500
Boston, MA to Alabama: $3450
Housing / Real Estate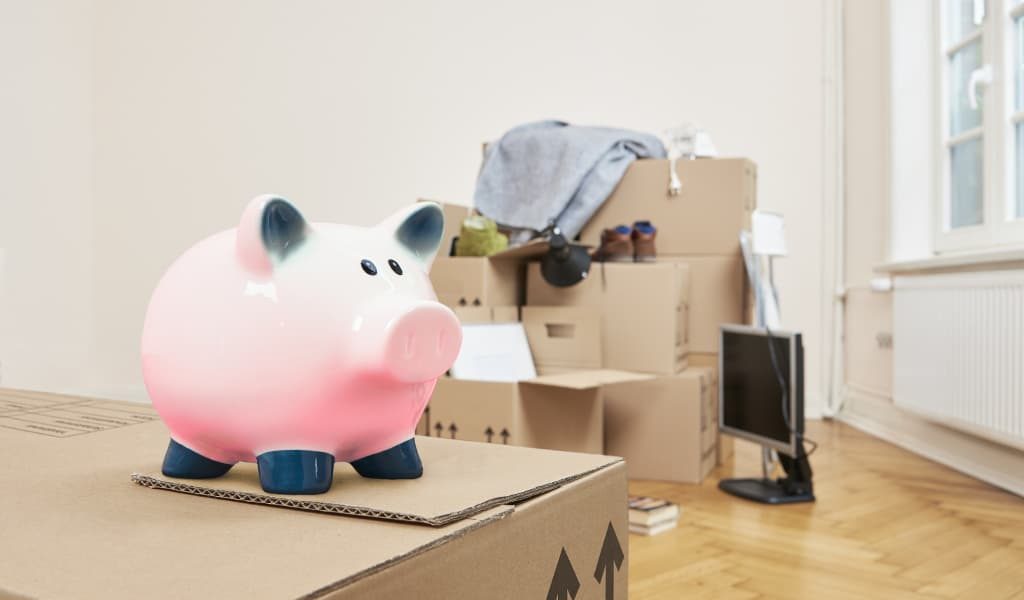 Searching for a new house to live in when you move in to the state. This is why it essential to know how much it will cost for you and your family whether its renting or buying a new home. Alabama has median home value of around $129,300 while median home rent is $995 per month. Most houses in the state are built during 2000 to 2010. This means that houses are not only affordable but also are fairly new. Affordable housing is a great advantage when you are moving to a new state as it will help you save more money for other essential needs.
Price of Living
The cost of living is an essential thing to consider when moving. Alabama's cost of living index is around 82.3 which is below the 100 average in the U.S. A below 100 mark means that the state has an affordable cost of living for its locals. This is very important to consider especially for families who have just began their new journey in living in the state. The Economic Policy Institute has provided a family budget calculator for the public to use to help estimate the price of living of the state. Below are some examples of estimated cost for families with 2 adults and 2 children:
1. Montgomery County, AL
| | |
| --- | --- |
| Expenses | Cost |
| HOUSING | $831 |
| FOOD | $772 |
| CHILD CARE | $1,162 |
| TRANSPORTATION | $1,134 |
| HEALTH CARE | $1,197 |
| OTHER NECESSITIES | $647 |
| TAXES | $919 |
| Monthly Total | $6,662 |
| Yearly Total | $79,947 |
2. Autauga County, AL
| | |
| --- | --- |
| Expenses | Cost |
| HOUSING | $901 |
| FOOD | $804 |
| CHILD CARE | $1,214 |
| TRANSPORTATION | $1,207 |
| HEALTH CARE | $1,197 |
| OTHER NECESSITIES | $688 |
| TAXES | $995 |
| Monthly Total | $7,007 |
| Yearly Total | $84,088 |
3. Huntsville metro area
| | |
| --- | --- |
| Expenses | Cost |
| HOUSING | $717 |
| FOOD | $761 |
| CHILD CARE | $1,084 |
| TRANSPORTATION | $1,222 |
| HEALTH CARE | $1,288 |
| OTHER NECESSITIES | $596 |
| TAXES | $898 |
| Monthly Total | $6,567 |
| Yearly Total | $78,800 |
4. Mobile metro area
| | |
| --- | --- |
| Expenses | Cost |
| HOUSING | $840 |
| FOOD | $779 |
| CHILD CARE | $1,144 |
| TRANSPORTATION | $1,147 |
| HEALTH CARE | $1,219 |
| OTHER NECESSITIES | $653 |
| TAXES | $930 |
| Monthly Total | $6,713 |
| Yearly Total | $80,555 |
5. Walker County metro area
| | |
| --- | --- |
| Expenses | Cost |
| HOUSING | $655 |
| FOOD | $749 |
| CHILD CARE | $1,004 |
| TRANSPORTATION | $1,135 |
| HEALTH CARE | $1,261 |
| OTHER NECESSITIES | $566 |
| TAXES | $814 |
| Monthly Total | $6,185 |
| Yearly Total | $74,219 |
Demographics
According to United Census Bureau, Alabama has a population of around 4,903,185. Its locals have a median age of 38.6 years wherein it consists of 51.5% Female and 48.5% Male. Below is the racial composition of Alabama:
White: 68.19%
Black or African American: 26.58%
Two or more races: 1.88%
Other race: 1.44%
Asian: 1.33%
Native American: 0.53%
Native Hawaiian or Pacific Islander: 0.04%
Education
Alabama has a poor ranking in the overall education ranking of the state as it places last. This may be due to its low graduation rate and NAEP math scores. Despite this, the state has various educational institutions that offer quality education to its locals. Below is a list of its top institutions:
Top High Schools:
Loveless Academic Magnet Program High School
New Century Tech Demo High School
Booker T Washington Magnet High School
Brewbaker Tech Magnet High School
New Century Tech Demo High School
Top Colleges and Universities
University of Alabama
University of Mobile
Huntingdon College
University of Montevallo
Samford University
Healthcare and Medical Institutions
Alabama's health care system is managed by the Alabama Department of Public Health. It is the main health agency of the state and is responsible for all the medical matters, public health and matters of sanitation. It has various programs and services to help and aid its locals when it comes to medical concerns. Though it has a poor ranking on health care, the state is doing its best to address these concerns. Some the state's top medical institutions:
University of Alabama at Birmingham Hospital
St. Vincent's Birmingham Hospital
Ascension Providence Hospital-Mobile
Athens-Limestone Hospital
Atmore Community Hospital
Tourism / Attractions
The state is known for its breathtaking and wonderful tourist attractions. It offers a wide range of tourist spot that will make you come back again and again. Each of its city has an attraction that is full of historical stories to tell. From natural wonders to historical monuments and spots, Alabama truly has a lot to offer to both of its locals and guest. Below are some of its top tourist attractions:
Gulf State Park
U.S. Space and Rocket Center
USS Alabama Battleship Memorial Park
The Birmingham Civil Rights Institute
McWane Science Center
Top Cities
The city is what makes a state lovable, fun and exciting. This goes the same with the cities of Alabama wherein each has its own stories to tell, attractions to explore, and events to celebrate. Below are some of its top cities:
Birmingham: The city is rich in historical events as it came to play a pivotal role in the civil rights movement. Today it has various attractions such as the Birmingham Zoo, McWane Science Center and the Birmingham Civil Rights Center.
Mobile: Known as the Paris of the South, the city of Mobile is filled with culture, fun along with southern charm and hospitality. Some of its hotspots include the U.S.S Alabama Battleship, The Audubon Bird Sanctuary, and The Mobile Museum of Art.
Montgomery: It is the capital city of Alabama and has played a key role in many historical events in the state. This is the reason why it has deep history on its books. Some of its major attractions are he Alabama Shakespeare Festival, The Civil Right Memorial and Center and The Rosa Park Library and Museum.
Huntsville: It is known as "The Rocket City" due to its close connections to the U.S. Space Missions. It is also where the U.S. Space and Rocket Center, a spaceflight hardware museum, is located.
Gulf Shores: This is where most of the state's best beaches is located. These beaches feature white sands, crystal blue waters and various outdoor activities which will make your vacation unforgettable and fun.
Madison: The city is home to about home to 45,590 people. It is both full of culture and is ethnically diverse. It also has plenty of job opportunities because of the Redstone Arsenal Military Base.
Job Market
Alabama offer various job opportunities to its locals. This is one of the reasons why many choose to move here. Most of its job fields have shown increase in growth such as computer science, nursing, EMT, and physical therapy. According to the state's Department of Labor, its unemployment rate is only 7.5%, which mean high chances of landing a job. Meanwhile, its wage and salary upon employment has also grown by 42,300. Below are the top hiring companies of the state:
Walmart
Regions Financial Corporation
Energen
Highland Capital Holding Corporation
Vulcan Materials Company
Intergraph
Infinity Property & Casualty Corporation
Economy
The state is experiencing economic growth due to its high employment opportunities. With a job growth of 0.7%, various industries and companies have opened for business. Here are some of its top industries:
Architecture and Engineering Industry
Aerospace
Management Industry
Education, Training, and Library Industry
Healthcare Practitioners and Technical Industry
Production And Manufacturing Industry
Things to do
With various tourist attractions, you'll never run out of things to do in Alabama. From hiking to visiting museums, you'll surely enjoy all the fun things you can do on the state's famous tourist spots. Below are some of its top attractions:
Birmingham Zoo: Located in Birmingham, Alabama, the famous zoo houses 950 animals. From lions to sea lions, its features animals from all around the world. It also has a Children zoo wherein a child can learn and even pet some of its domestic animals.
US Space & Rocket Center: Located in the city of Huntsville, it is visited by around 16 million people since it was established. It hosts several exhibits and activities such as Space camps, Aviation Challenge Camp and Robotics Camp.
Gulf Shores: Visit beautiful beaches and have fun in the sand when you visit Gulf Shores. The place is known for its white sand beach and crystal blue waters. Various outdoor activities such as boating, diving, jet skiing and many more are offered in the site.
Huntsville Botanical Garden: Enjoy a breathtaking view of nature and relax in the botanical gardens of Huntsville. With about 112 acres of land, the spot offers various exhibits and activities such as a butterfly park, an aquatic display, wildflower garden and nature center.
Mobile Bay: View the scenic area of Alabama's coastline in Mobile Bay. Filled with beaches and historical areas, there are a lot of fun activities you can do in the area. Some of the things you can do are cycling, tennis, golf and many more.
McWane Science Center: Discover and learn in this science center, wherein it features a state-of-the-art museum and aquarium in one place. It has four floors filled with interactive exhibits such as an IMAX Dome theater that plays educational documentaries like Mysteries of the Unseen World and island of Lemurs: Madagascar.
USS Alabama Battleship Memorial Park: The park's main attraction is the 1942 USS Alabama Battleship. Tourist can explore and tour various parts of the ship. The park also includes the USS Drum, a B-52 bomber and an A-12 Black Bird spy plane.
Point Mallard Water Park: The water park is filled with various outdoor activities like wave-making swimming pools, flume slides, and a sky pond. It also includes a 200-acre golf course along with a clubhouse, driving range and concession area.
Public Transport
Transportation is essential as it is needed for you to move from one place to another. Knowing a variety of public transportation is essential especially if you've just move in from another city or state. Below are some of Alabama's public transportation:
| | |
| --- | --- |
| Transportation | Fares |
| Birmingham-Jefferson County Transit Authority | Adult: $1.25 Student/Youth: $0.80 Senior Citizens/Disabled: $0.60 |
| Huntsville Shuttle Bus | Adult: $1.00 Student/Youth: $0.50 Senior Citizens/Disabled: $0.50 |
| Montgomery Area Transit System | Adult: $2.00 Student/Youth: $1.00 Senior Citizens/Disabled: $1.00 |
| Tuscaloosa Transit Authority | Adult: $1.00 Student/Youth: $0.50 Senior Citizens/Disabled: $0.50 |
| The Wave Transit System | Adult: $1.25 Student/Youth: $0.60 Senior Citizens/Disabled: $0.60 |
| Crescent | Depends on Route |
| Sunset Limited | Depends on Route |
| Mobile Bay Ferry | Adult: $6.00 Children under 6: Free |
Crime and Safety
Alabama's crime and safety are managed by Alabama Law Enforcement Agency. The agency has various services to help protect and serve the citizens of the state. The crime rate of the state is very high due to the increase of violent and property crime in most of its cities. Violent crime rate is 5.2 compared to the national medial which is 4. The most common violent crimes in the state is robbery and assault by a stranger. Meanwhile, the property crime rate is 28.17 which is also high compared to the national average of 24.
Acquire a New Driver's License
It is important to acquire a new driver's license when you move in to a new state like Alabama. This is because you're old one would not be allowed to use on this state. Below is some steps to help you acquire a new one:
First, you need to find a nearby driver's license office and apply in person. You can apply via Walk-in or by scheduling an appointment.
Bring the required documents such as Two forms of identification (birth certificates, passport, etc.), Social Security Card, Proof of school enrollment.
You need to pass the Vision Test.
Pay the testing fee in order to take the Knowledge test and driving test. You must pass these exams to continue.
Then pay the license fee amounting to $36.25.
You'll then receive your temporary license as your permanent license will be delivered to you by mail within 30 days.
Road Safety, Highways and Routes
In order to have access to the wonderful cities and attractions of Alabama, you must familiarize yourself with its highways and routes. Below are some:
Routes:
Highways:
US11
US29
US31
US43
US45
US72
Museums
Due to its rich and deep history, Alabama has various museums that tell the stories of the state. From civil history to science centers, the state has many things to offer. You will not only learn as you go through it but also have fun. Below are some of its museums:
Frank Lloyd Wright Rosenbaum House Museum
W.C. Handy Home and Museum
National Voting Rights Museum and Institute
Barber Vintage Motorsports Museum
Birmingham Museum of Art
Montgomery Museum of Fine Art
In the end, is moving to Alabama worth it?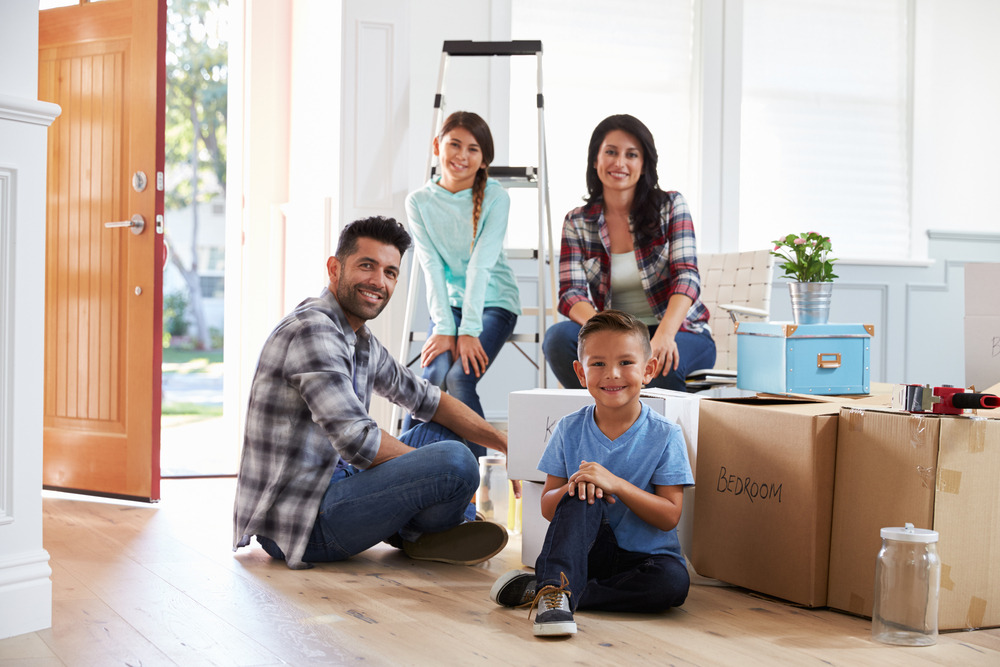 There are many things to consider when deciding to move in to a state like Alabama such as affordability, safety, health, etc. Though there are several weak spots such as crime and safety, health and education, the state makes up for other important factors. Overall, Alabama has a lot of promise to offer such as s a low cost of living which is a huge advantage, various tourist spots, deep history and plenty of job opportunities. With these, it is safe to say that moving to Alabama would be worth your experience.
How to Move to Alabama
Moving is not an easy task and requires a lot of planning, money and help. Moving companies can greatly help you with these task as not only are they experts but also will help you move without stress. But before calling your moving company, here are some steps to help you make your easier or you can also check our downloadable moving checklist:
1. Plan Ahead: Planning must always be your initial step before deciding to move. This will help you carefully organize and have an insight on what you need to do.
2. Downsize: This is essential as most of the things in your old home may not be useful anymore. Carefully sort out the things you think you need and leave behind those that you don't.
3. Get Moving Quotes: Moving companies have various moving estimates as it depends on many factors such as what moving company you choose, distance, luggage, etc. Getting moving quotes will help you save your money for moving and also let you choose what you think fits your budget.
4. Book Movers: Booking movers ahead of time will save you the stress of calling on the last minute as they may not be available on that day. It is essential to book a moving company as they will help you move your things safely.
5. Visit Your New Area: Familiarize yourself with your new neighborhood by giving it a visit. This will allow you to go there faster on your moving and somehow get a glimpse of what you'll be encountering on the daily basis.
6. Start Packing: Packing takes a lot of time especially when you have a lot of things you want to bring. Start packing your things on moving boxes ahead to save you not only time but also trouble when you relocate.
7. Create Essential Box: An essential box contains the things you need like tissues, snacks, water, drivers, etc. Creating an essential box will help you have easier access on the important things.
8. Say Farewells: Make sure to say a proper farewell to your friends, loved-ones and even to your co-workers. Saying farewell will make it easier for them to know where you'll be heading and how to contact you when they need to.
9. Get Some Rest: Moving can be quite stressful especially when its your first time. Prevent getting exhausted by getting plenty of rest. It will help you be more focused and energize during your move.
10. Enjoy the Move: Lastly, enjoy your moving day! Relax and view the sites you'll encounter as you move to your new home.
Moving Services to help you relocate to Alabama
Moving companies have various services and expertise to help you on your moving day. Here are some of the services they offer: