Date: 11/17/2020
Reading time: 11 minutes
Share on
If you've got an upcoming move from California to Arizona scheduled, you might be wondering just what you have to do to get the move done easily. Fortunately, you're in the right place: We've compiled this handy guide to make sure that you know everything you need to make your move stress-free instead of stressful!
There are many reasons you might move from California to Arizona, including the need for a lower cost of living or more room to spread out. Whether you're moving for your job, for pleasure, or to be closer to family, you've got to make sure that you plan your move appropriately to get the best service possible.
Because California and Arizona border on each other, there's not much of a difference in distance between some parts of each state. However, if you live in Northern California and are moving to Eastern Arizona, you could be looking at almost a twenty-hour delivery time – so it really depends which cities you're moving from and to! Even if you're only expecting a few hours for a delivery time, it's important to remember that movers have 21 business days to deliver your belongings.
At the end of the day, you'll be glad you moved to Arizona – with its sunny days, great public transport, and gorgeous national parks. But first you've got to get there! Read on to learn everything you need to know about moving to Arizona in this helpful guide.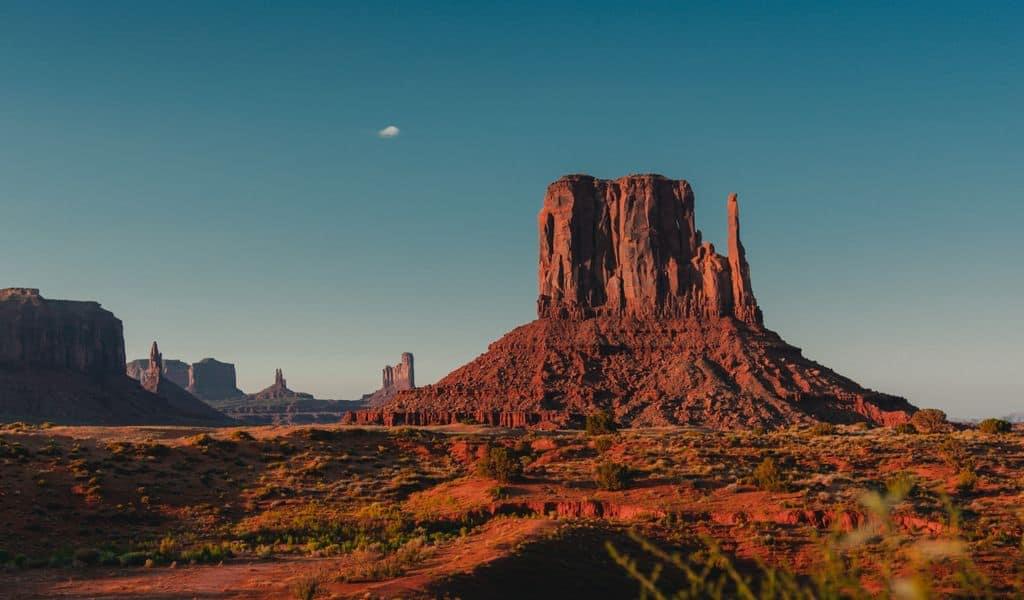 Contents:
How Much Does It Cost to Move from California to Arizona?
At the end of the day, there are three distinctly different moving options that you can use to make the large decisions regarding your move. You'll have to evaluate the different moving costs, which are associated with the different types of moves. Less DIY options will cost more; more expert options will cost less. You'll have to obtain a fair number of moving cost estimates in order to be sure that you've making the best decision for you and your family.
For example, you could decide to hire lower-cost movers in the event that you and a large number of family members or friends can shoulder the bulk of the hands-on moving work. In this situation hiring cheap movers may be the best course of action. In any case, you should certainly consider purchasing moving insurance. This type of insurance will cover you in the event that something untoward happens over the course of your move. If you're able to afford a more bespoke moving experience, you may wish to consider the option of premium apartment movers. These type of movers will lessen the amount of work you personally have to shoulder – which can make all the difference for your peace of mind.
The three different tiers of service you may wish to consider include:
A Full-Service Moving Company: With a full-service moving company, you can expect full-scale service with all-included packing, moving, transporting, and more. This is truly a luxurious option, which means that you won't have to think about your move at all.
A DIY Moving Truck: If you have movers that are able to help on your own terms – for example, friends or family – you might be able to get away with simply hiring a moving truck to assist with your move, and filling it yourself. However, you certainly want to make sure that you have enough people to help before you commit to this option.
A Moving Container Experience: If you'd like a fully hands-on experience, you could opt to ship yourself a pod, fill it up with all of you belongings, and have it transported to your final destination. However, this is far from the easiest way to move, and you should be aware of that before you take on the challenge.
The varying difficulty of your move may be inversely proportional with the cost that you're willing to take on. Moving companies will help you break down your prospective costs in relation to the labor associated with your move. You may be able to expect the following costs for your move from California to Arizona, depending upon which cities you're moving between:


Full-Service
DIY Truck
Moving Container
Studio/1 bed
$2,517
$1900
$2000
2-3 bed
$4,198
$2900
$2500
4+ bed
$8,000
$4778
$3000
Office-Commercial Moving
$11,237
$7734
$5000
How to hire movers from California to Arizona
Even through California and Arizona border on each other, even if the town you're moving from and moving to aren't that far from each other, they are different states – so, it's very likely that you will need interstate movers. These movers will be well-practiced in figuring out the paperwork and logistics of moves between different states.
Depending upon the mileage between your old home and your new one, however, you may not need long-distance or cross-country movers. You'll have to use your best judgement: For example, if your old home is in the very northernmost regions of California and you're moving to southeast Arizona, you should likely hire long-distance or cross-country movers, as you'll by definition be going a long way.
However, if you're just moving across the border from Southern California to Western Arizona, you may be able to get by with movers who perform more local services. When you're getting your estimates from various moving companies in your area, be sure to mention where you're moving from and to, and they'll give you a good idea of whether they are licensed to perform your move.
At this point, you'll also need to decide whether to use a moving broker or a moving company to help perform your move. Each has pros and cons, which you'll need to decide between as you move forward with this project. Fortunately, we've compiled guides to help you choose between these entities, as well as a guide to the 10 best long-distance moving companies. Your stress-free move is just a click away!
What Are the Top Benefits of Moving from California to Arizona
When you're thinking initially about moving from California to Arizona, you need to have an idea about why it's a good idea to do so. In order to best get excited about your move, you need to concentrate on how you'll personally benefit from your upcoming move. Fortunately, there are many good reasons to move from California to Arizona. Among them are:
The Lower Cost of Living: Over recent years, Arizona's population has grown by an enormous amount. As a result, the cost of living – especially compared to California, which is a very expensive state – is very low. You'll find yourself saving money just by virtue of where your home is!
Fewer Natural Disasters: Even though California may be seen by many as an attractive place to live, the entire state is a magnet for horrifying natural disasters – from hurricanes to tornadoes, earthquakes, and more. By contrast, you'll find that Arizona seems like a much safer place to live, with a much lower incidence of these types of disasters.
Less Traffic Overall: If you don't love a lengthy, frustrating commute, it's likely a good idea to get far away from California! Large cities in California are legendary for their deadlocked traffic grids. In Arizona, traffic tends to be far less of an issue – which means that you won't have to spend quite as much time in your car.
The Opportunity for Job Growth: Arizona ranks third in the country for commensurate job growth, which means that if you move to Arizona, there is a much lower likelihood of your eventually being unemployed – a huge confidence-maker. Whereas in California it can sometimes seem like there are too few jobs for too many people, in Arizona, there's a job for everyone.
Gorgeous Natural Parks: While California has its share of beautiful natural wonders, Arizona is home to the Grand Canyon, a site known the world over for its incredible beauty. That's not the only excellent hiking range in Arizona; in this state, you'll never want for breathtaking locales to rest your eyes from the weary screen-populated workday.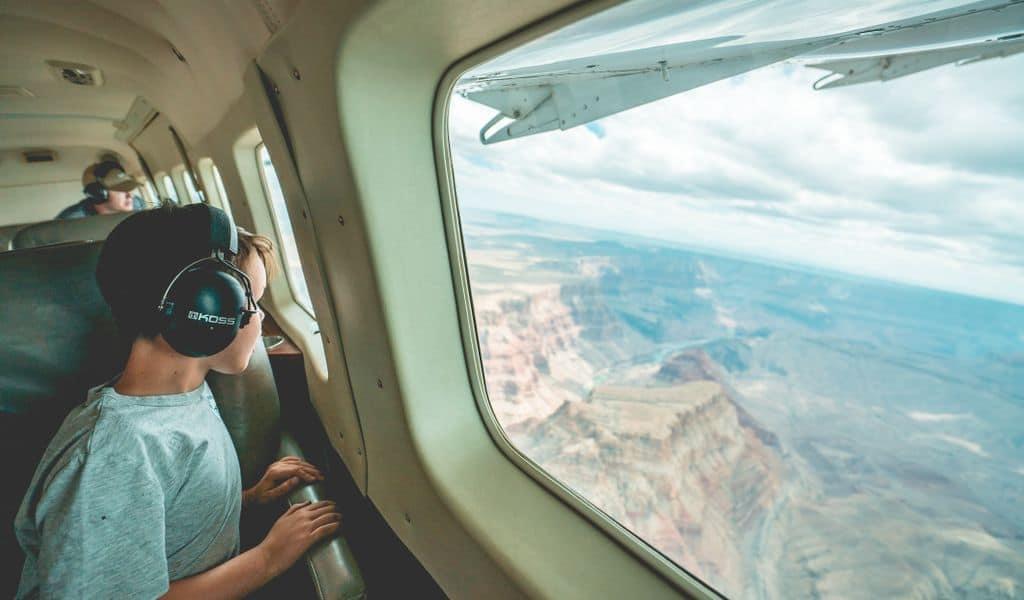 Compare Price of Living in California and Arizona:
When it comes to the price of living, living in Arizona is much better than living in California! The price of living is much lower. We'll present some facts and pictures to back that up right now. In the next graph, you'll see the average costs for living for a family of four living in California versus the cost of living for a family of four living in Arizona. This precise comparison will help you make a reasoned decision about whether living in Arizona is a good choice for you, based upon the details of your specific budget. We're able to pull specific information from the Economic Policy Institute to give you the following helpful information:
| | | |
| --- | --- | --- |
| COST OF LIVING | California | Arizona |
| Taxes | 1282 | 1104 |
| Food | 845 | 774 |
| Healthcare | 890 | 1554 |
| Housing | 1876 | 1129 |
| Transport | 1277 | 1209 |
| Internet | 1098 | 553 |
| Childcare | 1331 | 1435 |
As you can see, then, it's a very similar cost of living whether you live in California or in Arizona. You really can't go wrong living in either place – and if you plan on moving to Arizona, you have nothing to lose!
Best Places to Move to in Arizona
When you're looking for top-tier residential locales in the state of Arizona, you'll have no dearth of beautiful opportunities. The following are all gorgeous cities to move to in the state of Arizona:
Phoenix: This city, which Arizona has nicknamed 'The Valley of the Sun', has the small-town feel and big-town amenities to make for a good life – it hosts some of the happiest residents in the United States. And for good reason: It has over 300 sunny days, each and every year.
Tucson: If you like mountains, look no further than Tucson. This moderately-sized city has mountains in every direction you look, which makes for a picturesque no matter where you are in Tucson.
Scottsdale: Safety is paramount in Scottsdale, so if you have a young family or otherwise wish to be assured of incredibly low crime rates, it's a good place to start out.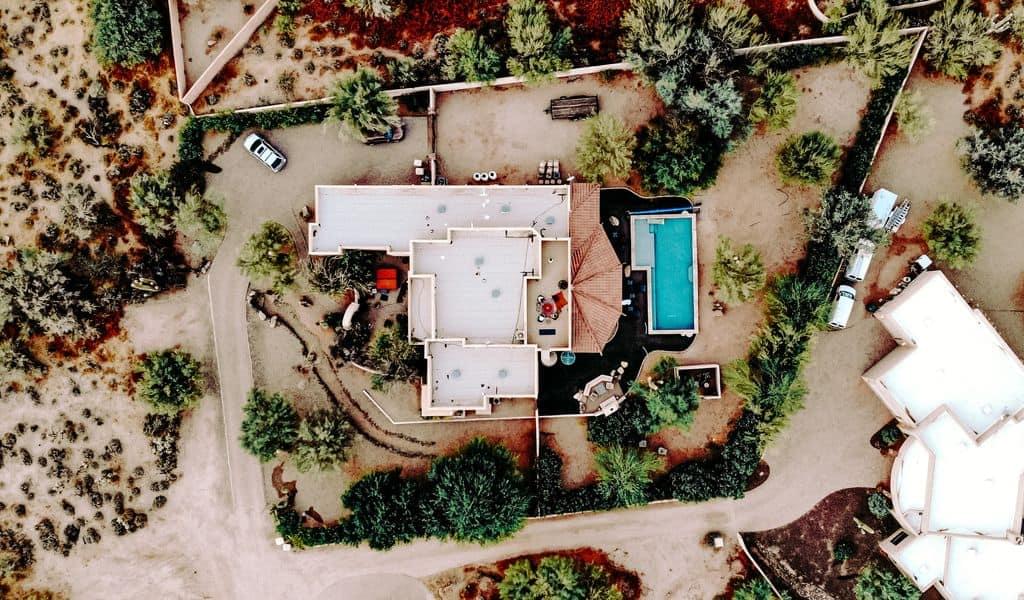 Mesa: Mesa is a city which is comprised of several small neighborhoods, each with a distinct feel. If you're looking for small-town charm even while you're in a larger metropolis, Mesa is a fantastic place to be.
Chandler: This town has some of the best schools in the state of Arizona, making it a fantastic place to be for young families. That, together with the high employment rate and low cost of living, make it a good place for young adults to begin their settled-down lives.
Checklist: How to Move to Arizona
We've discussed all of the reasons you'd be interested in moving to Arizona! Now, it's time to get down to business. When you're getting ready for a move, there are several steps you must take in order to make your move proceed in a flawless, frustration-free manner. Here they are:
1. Plan Ahead: It will behoove you to plan ahead as much as you possibly can, as the more work you complete up front, the less you'll necessarily have to complete in the last frantic days before your move. Fortunately, we've put together checklists for you so that you know exactly what needs to be done months, weeks, and days before you put the last box in your moving van.
2. Downsize: If at all possible, it's a good idea to get rid of as much as you possibly can. While this may not be a particularly fun part of moving, it's true that the fewer belongings you have, the less you'll have to pack, transport, or ship – which will result in fewer headaches and lower costs all around.
3. Get Moving Quotes: After downsizing and planning ahead, the most important thing you can do to keep costs manageable for your move is to get multiple quotes from several different moving companies. This will help you determine what is actually a fair and reasonable price – and can even help you bargain with your moving company of choice.
4. Book Movers: After you've done all of your research regarding which type of mover is best for you – and you've gotten several different quotes, so you are aware of the best deals out there for you, you should book your movers so you have the date you want secured far in advance. Whether you go with a comprehensive, full-service option or another of the moving companies with a more specialized focus, it'll feel good to have that date on the calendar.
5. Visit Your New Area: It might seem frivolous, but you'll have a much better chance of hitting the ground already running in your new community if you already know where the store is, where your nearest school is, and any other neighborhood commodities are that you feel you might need. Take a weekend prior to your move and go stay in your new area. You'll be glad, later, that you did; instead of feeling like you're moving to a new place, you'll feel that your new home is already a little bit less unfamiliar.
6. Start Packing: As early as you can, get your boxes out and start neatly putting things away that you won't need to access for a while. Packing is a monumental task, so the earlier that you're able to get this started and completed, the better.
7. Create Essential Box: As you're packing, think about the specific items that you're going to need instantly when you enter your new home for the first time: Internet setup items, your toothbrush and face wash, drinking glasses, and sleeping bags, for example – or whatever is necessary for you and your family. When you've moved and you're in your new home, this box will be invaluable as you start setting up your new life.
8. Say Farewells: Perhaps this is a trite item on your to-do list; perhaps you feel like there's no way that you could possibly forget to remember to say your
farewells. However, moving can get very chaotic, particularly towards the end, and you wouldn't want to not have enough time to say good-bye! Schedule in enough time to say good-bye to your friends and family so you don't have any regrets when you do have to leave.
9. Get Some Rest: Moving is an extremely taxing event – it'll make you feel more tired than you thought possible. In order to ensure that you have enough energy to make it through your moving day with grace, make sure that you get as much rest as possible in the week leading up to your moving day.
10. Enjoy the Move: Even though it's a lot of work, it's important to remember that moving can be fun – so it's a good idea to take advantage of that! Putting yourself in a mindset that your move can be enjoyable can make all of the difference. As a distinct advantage to this strategy, you'll be able to feel at home more quickly in your new residence if you don't think of moving as a chore.
Moving Services to help you relocate to Arizona:
When you're getting ready to move, you might find it tempting to save money and do it all by yourself. However, it's important to remember that this is a recipe for frayed nerves and broken furniture! In order to get through your move with grace, it's a good idea to employ at least one of the following to help you relocate:
And there you have it – our best tips to help you succeed with your move from California to Arizona. Prepare in advance as best you can, and you'll have the easy move of your dreams.