Date: 11/26/2020
Reading time: 11 minutes
Share on
Got an upcoming move from California to New Hampshire on the books? If you're moving all the way from the West Coast to the East Coast, you're in for a treat – and, likely, a bit of a culture shock. The different ends of the United States are both gorgeous, and very different.
You may be moving for work, pleasure, or to be closer to family. There are, after all, many different reasons that people move from state to state! However, a move of this magnitude – 3,000 miles and at least two full days of driving, with an even longer delivery time – definitely needs to be something that you plan out as much as you possibly can. You're upending your life! You need to remember, too, that because it's such a long distance, everything might just take longer than you think it will – for example, movers have 21 business days by law to deliver your belongings. There are many things that could go wrong – but there are also many things that could go right.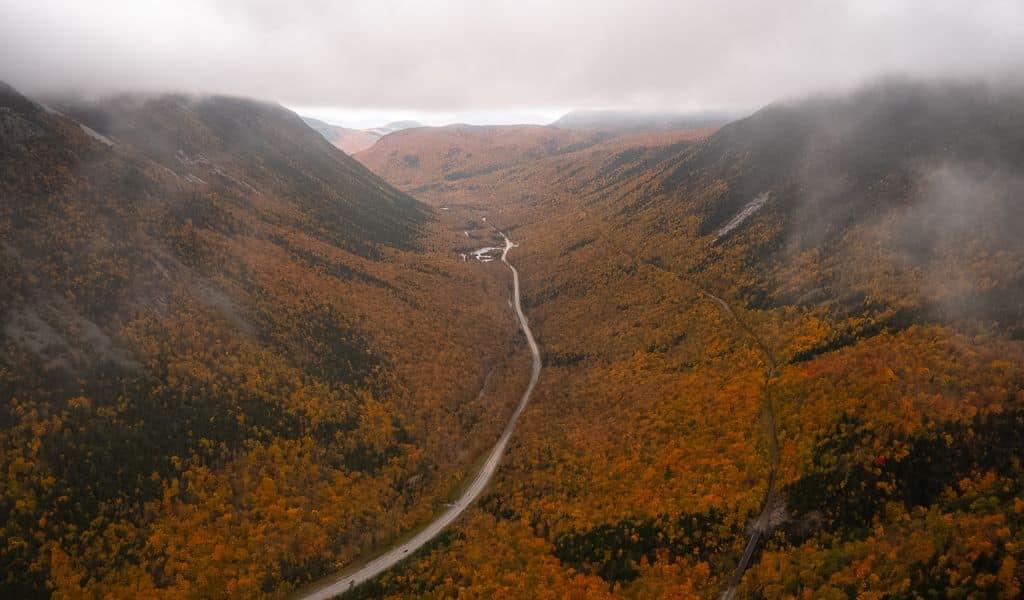 With the help of our handy guide, we're going to help you figure out how to plan your best move yet. Before you know it, you'll be enjoying the beautiful fall foliage and crisp weather of New Hampshire!
Contents:
How Much Does It Cost to Move from California to New Hampshire?
Whether you're moving to New Hampshire for work or for personal reasons, you're going to have to figure out which of the three basic moving options that you're going to choose to facilitate your move. Each of the different types of moving options has different associated moving costs. As a rule of thumb, the more you do yourself, the less you'll have to pay. The more expensive your moving package is, the more you'll be able to sit back and relax during your move.
To start figuring out which type of move is best for you, you should start by seeking out a good number of California-to-New-Hampshire moving cost estimates. This might seem like a lot of extra work, but it's one of the best ways to ensure that you're getting the best deal possible for you and your family.
As you contact various moving companies to get estimates, consider how much labor you're going to be able to do on your own. For example, if you have a lot of family members or friends who will be willing to help you, you may be able to get away with hiring just a truck, a pod, or the help of cheap California movers just to help you get your larger furniture stowed safely away.
Regardless of what type of moving package you work with, you'll want to find a good moving insurance package to cover you, just in case anything goes wrong. Trust us, when something untoward happens during your move, you'll be glad that you worked to cover all of your bases.
Lastly, if you have the cash on hand, you might enjoy booking a company of premium apartment movers. Whether you're interested in pursuing a white glove apartment moving experience or would just rather avoid having to shoulder any work yourself, this most luxurious type of moving experience will enable you to fully relax during your potentially stressful relocation.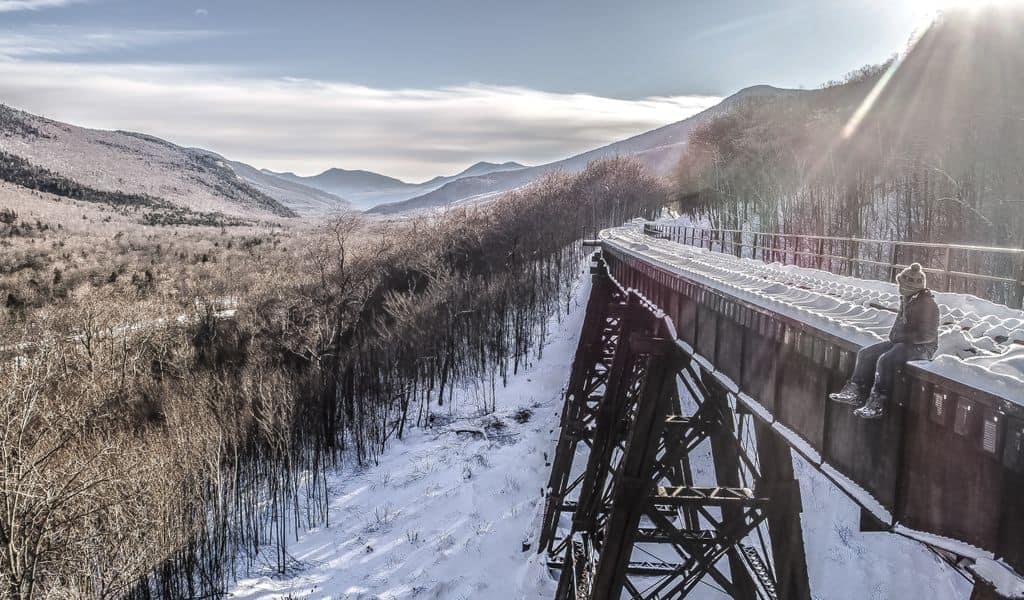 Here's just a little bit more detail about the three types of service you may wish to consider:
A Full-Service Moving Company: When you hire a full-service moving company, you can expect them to actually do everything – from packing to furniture protecting, moving your belongings, delivering them, handling storage, or taking care of anything else you may need assistance with.
A DIY Moving Truck: While simply hiring a truck will be less money, you'll also be tasked with getting everything you own into the truck – and back out of it! As you'll need to supply labor for both sides of the equation, you're going to want to make sure that you have friends or family who promise that they're going to help you before you commit to this mid-tier option.
A Moving Container Experience: Finally, for the least expensive but most hands-on moving method, you could consider shipping yourself a pod. Once the pod arrives at your property, you'd fill it up and ship it from your old home to your new home – where you'd simply be in charge of unloading your items before the pod is picked up.
When you're looking to figure out which move is best for you, you're going to want to figure out just how much you're willing to invest in your move as well as how much you're willing to do yourself. As a very brief overview of what you might be able to expect, here are some rough numbers that may represent what this cross-country move from California to New Hampshire might cost you:


Full-Service
DIY Truck
Moving Container
Studio/1 bed
$3,999
$3100
$2700
2-3 bed
$5,698
$3900
$3400
4+ bed
$9,433
$6000
$4000
Office-Commercial Moving
$12,800
$8400
$6000
How to hire movers from California to New Hampshire
When you're moving between major cities, the first thing you need to figure out is the type of movers you'll need to hire. After all, not all movers are created equal! Likewise, you'll find that local movers can't necessarily help with California-to-New Hampshire-cross-country moves, for example. You'll need to find a mover that is willing to work with your precise project parameters, and you'll need to make sure they know exactly what you're expecting over the course of your move.
You should start with figuring out whether you want to work with a broker or a mover. There are pros and cons in either case, of course, but you'll need to weigh those options to see what works best for you before you hire a California broker or mover. Whatever you choose, even if you end up choosing one of the best moving companies in the nation, you're going to need to figure out how best to know what you're going to be paying. One excellent rule of thumb is to contact the California or New Hampshire moving company that you'll be working with to
get a full quote up-front. That way, you'll have the best approximation of what you may actually be paying – which will be crucial as you figure out which moving company you plan to work with.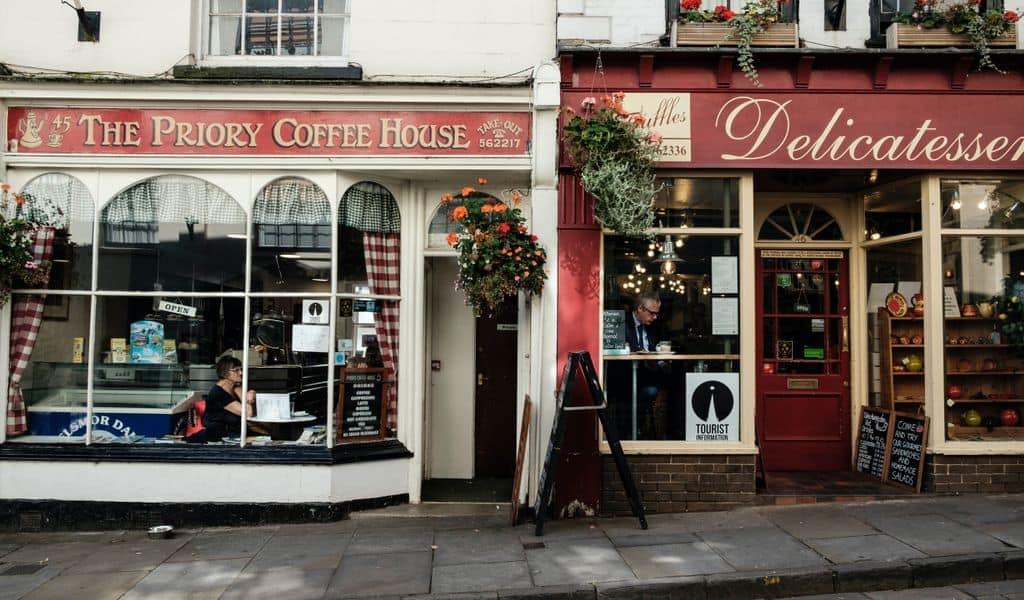 What Are the Top Benefits of Moving from California to New Hampshire
If you're moving across the country, you want to know that your new life is going to be worth it. After all, if you're used to California living and West Coast amenities, you want to make sure that your move to the East Coast will give you everything you need.
Fortunately, we've gone through all of the reasons you might want to move to New Hampshire and ranked them here so that you know precisely what all of the amazing things about New Hampshire are. Whether you're moving to New Hampshire for personal reasons or for work, you'll definitely enjoy the following benefits:
New Hampshire is Near Boston: Boston is a beautiful place for college campuses, gorgeous museums, world-renowned foliage in the fall, and also a pretty good job market. If you're looking for a job with a higher salary, Boston's a great place to look – and the large city offers an easy commute to many nearby cities, many of which are in the great state of New Hampshire.
New Hampshire Doesn't Have Any Sales Tax: Do you like having cheaper prices on properties and goods? Of course you do! It's much easier to purchase a property in New Hampshire for this specific reason. New Hampshire is only one of four states in the USA that have this benefit, so you're in luck!
New Hampshire Has Some of the Best Schools in America: Whether you want to send your children to public school or private school, whether your children are young or ready to head to university, New Hampshire has some of the most advanced and renowned schools in the country. You'll never wonder whether your child could have gotten a better education elsewhere!
New Hampshire Enjoys Greatly Reduced Crime Rates: Because of its smaller population and several other factors, New Hampshire has one of the lowest crime rates in America. No matter what, you'll always feel safe and sound in New Hampshire – crime happens much less there!
New Hampshire is One of the Loveliest States in the USA: As New Hampshire has a large area that is relatively rural, there are many spots of natural loveliness in the state. Whether you like forests, mountains, or lakes, you'll always have a beautiful place to go for a hike, a picnic, or a weekend stargazing with your loved ones!
New Hampshire Has Affordable Housing Opportunities: Not only does New Hampshire and nearby Boston have lots of opportunities for good-paying jobs with reliable salaries, you'll find that the housing market in New Hampshire allows for many low-cost housing situations. After living in California, you'll be surprised at just how affordable living in New Hampshire is!
New Hampshire has Many of the Cities that are the Best Places to Live in America: Did you know that, state for state, New Hampshire has many of the cities in it that are often ranked as the best places to live in America by various magazines? If you were looking for a reason to move to New Hampshire, this is definitely it.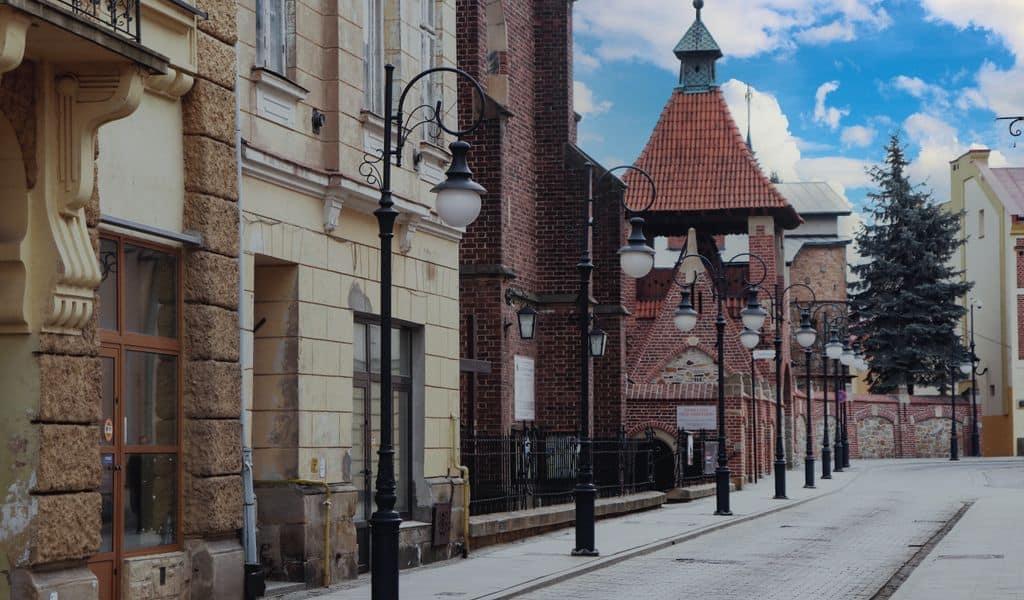 Compare Price of Living Between California and New Hampshire
If you're interested in a direct comparison of the cost of living between California and New Hampshire, you're in for an excellent surprise. We're about to present to you some facts and figures that will prove that living in New Hampshire is much more cost-effective. For a family of four living in the two states, we've pulled information from the Economic Policy Institute to make your decision a little easier:
| | | |
| --- | --- | --- |
| COST OF LIVING | California | New Hampshire |
| Taxes | 1282 | 768 |
| Food | 845 | 817 |
| Healthcare | 890 | 851 |
| Housing | 1876 | 1218 |
| Transport | 1277 | 1226 |
| Internet | 1098 | 653 |
| Childcare | 1331 | 1276 |
These numbers are just references to keep in mind while you plan your upcoming move!
Best Places to Move to in New Hampshire:
Interested in the best cities to move to in your new state? Fortunately, New Hampshire's top cities are all gorgeous. You're sure to want to at least check out the following:
Concord: Boasting a peaceful, suburban environment and a lost cost of living, you'll find that Concord has all of the amenities of a larger town while still maintaining an attractive small-town feel.
Manchester: Manchester is the largest city in New Hampshire. It offers an incredibly diverse scene of culinary possibilities: No matter what type of food you're hungry for, you'll find a delicious dish to satisfy in Manchester.
Portsmouth: Are you fond of antiques? Portsmouth is home to one of the most thriving thrift and antiques scenes in America! You're sure to find a treasure no matter where you look.
Nashua: Nashua is close to Boston, giving you all of the recreational and working opportunities of the big city nearby; however, Nashua also has a lot of beautiful spots to work and play on its own, including the Riverwalk and Merrimack Premium Outlets.
Checklist: How to Move to New Hampshire
1. Plan Ahead. The earlier you start thinking about your move, the better. Even months in advance would be good, as the earlier you begin planning your move, the easier it will be. Fortunately, we've already taken care of a lot of the administrative work: Use our Moving from California to New Hampshire Checklists to tick off what you plan as you plan it so that you'll know exactly what you need to do at every stage of your journey.
2. Downsize. It may not be fun, but it is a fact: The fewer things you bring with you, the easier and less expensive it will be to move. Figure out what you absolutely need to take with you based on how big your new home will be, and then see how much of the rest you can get rid of by donations or other means before you leave. It might be painful, but you could save a lot of time and money.
3. Get Moving Quotes. Another piece of homework that will pay off in spades is working to find several different moving quotes across the different type of moving services that you need to employ. This will also feel like a lot of work, but it'll help you figure out what a fair price for your project is, and it could even help you knock a few bucks off your final bill in the end.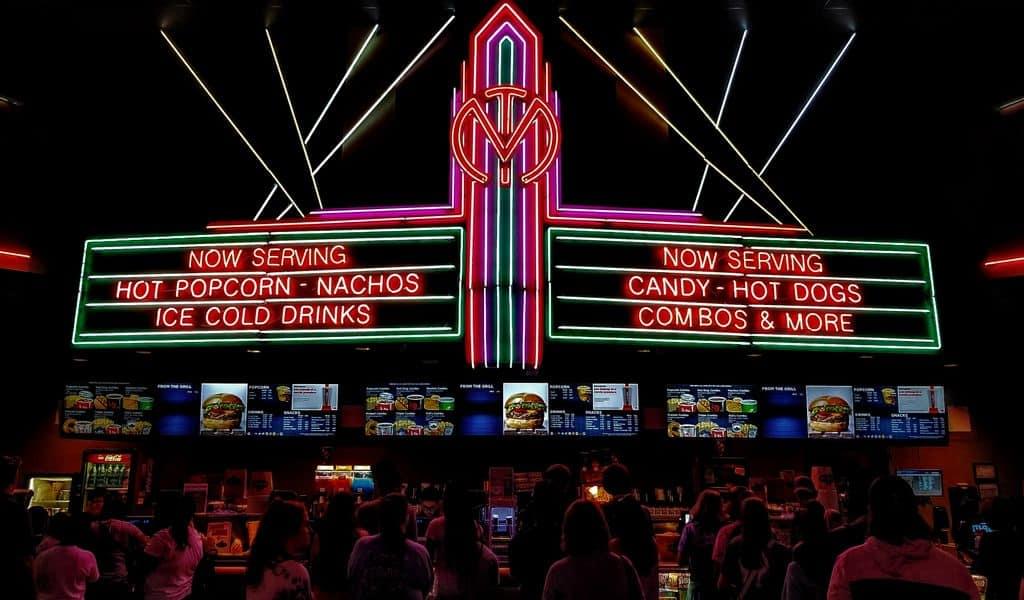 4. Book Movers. After you've gathered your quotes from several different moving companies in your area, whether you decided to go with a full-service moving company or a DIY moving pod, you're going to need to schedule with a mover and put down a deposit to secure your date. Get this done as far in advance as you can: There are definitely some times of the year (such as the summer) that fill up earlier than others!
5. Visit Your New Area. You'd be surprised at how much easier your move may be if you take a little time to go visit your future home early, before you need to! This will just help your future neighborhood feel a little bit friendlier before you actually show up, and it could make your moving process feel a little more like a fun journey instead of a hard chore.
6. Start Packing. Again, as early as you can start packing, you should! This is the kind of job where if you do a little bit at a time, it won't seem bad – but if you have to do all of it in a week, you won't have a very good time. Help yourself out by starting early, going slow, and labelling everything in a clear and organized way.
7. Create Essential Box. As you're packing, put together a box of essentials that you can open once you get into your home. In this box place toothbrushes, Internet hookups, a change of clothes, a sleeping bag, or anything else that you think you might need to make your first night in your new home accessible and easy.
8. Say Farewells. This might seem like an odd item for your moving to-do list, but think about it: You wouldn't want to run out of time to do this, right? Make sure that you have enough time to say goodbye to all of your loved ones: If you don't, you'll regret it!
9. Get Some Rest. Moving is a lot of work. It can be very stressful and frustrating. You won't want to add to that by being tired as well as stressed! Get enough sleep, as best as you can, in the week leading up to your move. It'll help you tackle your to-do list with much more grace.
10. Enjoy the Move. Finally, make sure that you take the time to enjoy every second of your relocation. After all, moving should be fun! In order to feel at home in your new place, you should strive to make the transition process as enjoyable as possible.
Moving Services to help you relocate to New Hampshire
When it comes to actually managing the ins and outs of your move, it is enormously helpful to make sure that you have the right helpers for each stage of the job! Fortunately, there are myriad moving services that are ready to help you with each aspect of a successful move. Look over your items and the various things you have to relocate to New Hampshire, and then think carefully about which of the following moving services might help you with your upcoming move:
1. Furniture Transportation: What are the bulkiest, most important items that you'll likely have to manage during your move? Most likely, it'll be your furniture. Your pieces of furniture represent your home's largest investments. Hiring a mover that will protect your furniture and move it well will go a long way towards your peace of mind.
2. Residential Movers: Residential movers are specialized in getting your home items where they need to go. For example, residential movers have the tools and talents required to navigate small apartments, the crooked hallways of older homes, the details of dealing with mattresses and dressers, and all of the other logistics that come with relocating your home.
3. Piano Transportation: If you have delicate musical instruments that are worth a lot or need special care, it's definitely worth hiring top-tier movers to make sure that your instruments have the care they need. With dedicated piano transporters, you can be sure that your instrument will arrive in one piece.
4. Art and Antiques Movers: Did you know that fine art and antiques often have very specific environmental requirements to make it possible for them to move easily? For example, many pieces of fine art need to exist in very precise humidity and dryness levels. Dedicated fine arts movers will have the temperature requirements that you need in check for your fine pieces.
5. Hot Tub Movers: Hot tubs are expensive, easy to break, delicate, and heavy. If you're looking with assistance in moving a hot tub, disconnecting it, putting it back together in its new home, or even selling and delivering your hot tub to a new place – you need to have movers who specifically have experience with managing the relocation of hot tubs.
6. Pool Table Movers: Under the green of every pool table is a large slate or rock that is as fragile as glass. If you're planning on moving your pool table, you need to make sure that your movers have experience moving pool tables, have insurance for moving pool tables, or, ideally, both. There may be a slightly increased charge for working with these types of movers, but you'll have the peace of mind of knowing that your belongings will make it to your new home without breaking.
7. Office Movers: Moving an office entails dealing with file storage, bulky, modular furniture, IT servers, and more. There can be a lot to deal with! When you hire office movers, you hire specialists who can take down furniture for you and help you reconfigure your new space. Ultimately, you'll be able to stay on budget and on schedule much better if you decide to work with experienced office movers.
8. Long Distance Movers: It can feel like every mile that you move makes your relocation much more difficult. Fortunately, that doesn't have to be the case. With movers that have experience moving from state-to-state and even cross-country, you can net all of the benefits of very experienced movers – and, sometimes, even enjoy a slightly reduced rate if you can grab a package deal.
9. Last Minute Movers: Finally, it's important to remember that not all moves can be planned. As much as we'd like to focus on planning out each move in exquisite detail, sometimes there are moves that take us by surprise. There will, unfortunately, be other cases in which we have our moves completely planned out – and then our mover backs out at the last minute. When this happens to you, you'll be glad that you have last minute movers in mind to come to the rescue. Even if you think you have everything planned out, it's always good to have the number of a good last minute mover in your phone – just in case.