Date: 12/09/2020
Reading time: 11 minutes
Share on
So, you've got a move from California to Ohio planned soon? Fortunately, if you're looking for a way to get your move done well, you're in the right place. We can help you with all of the nitty-gritty logistics that can make your move much easier. But first, let's talk about why you might want to move from California to Ohio. After all, they're pretty far apart – about two thousand miles. That's a minimum of forty hours of driving time!
When you're moving, you need to be aware of a lot of different things that could affect your move. For example, did you know that – even though it may only take about forty hours to physically drive from California to Ohio – movers have 21 business days to deliver your belongings by law? It's definitely important to make sure that you're prepared for anything to happen!
Fortunately, if you're moving from California to Ohio, you have a lot of great things in front of you that you can look forward to. For example, you'll be leaving a frequent earthquake zone far behind, and moving to a temperate Midwest state with a very low cost of living. You'll definitely save money by living in Ohio!
Whether you're moving for business or for pleasure, whether you're moving to be closer to family or you have any other reason for locating, you definitely have a lot of work in front of you. But that's okay: We're here to help you make sure that you have all of your bases covered so you're ready for your best move yet.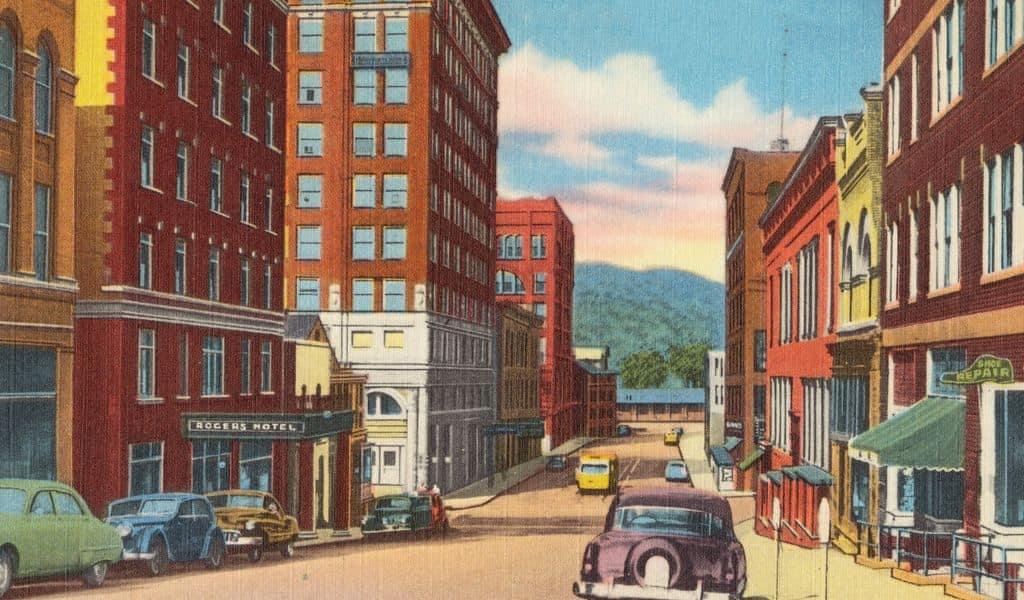 Contents:
How Much Does It Cost to Move from California to Ohio?
If you're looking for the best way to complete your move, you should know that you have three different moving options that you can pursue. Each will have its pros and cons, and each will very much dictate your moving experience – so, among the three options, it's important to make the best possible choice. You'll have to do so depending on the different moving costs, as one factor. You'll find that, typically, moving options that require you to do more will cost less.
Going DIY might be a good way to save some money. However, this can also end up being very stressful. If you're able to spend a little more, having professional help can result in a job well done – and far less frustration on your part. In order to figure out what the full tradeoff is between what you're spending and the value you're getting, consult several different moving professionals to obtain as many moving cost estimates as you can. This may seem like a tedious step, but it's definitely one of the more important research moves you can make.
You can also use this information to strategically cut corners, if that's possible for you in your situation. For example, you could hire cheap movers to save some money. If you have friends or family who will be able to assist with your move, this could easily be the best course of action.
Regardless of the specific type of movers you choose, you should likely consider purchasing moving insurance. This will be an extra cost, so it's very understandable that many balk at paying it. If anything happens during your move, it'll definitely be worth the cost. Finally, it's a good idea to consider movers who will cater to your specific situation. For example, if you have an apartment, you could consider hiring premium apartment movers. With this type of mover, you may not have to lift a finger – which will definitely make your experience better.
Ultimately, you can consider the following services:
A Full-Service Moving Company: If you opt for full-service packing, you'll find that you don't have to do anything: Your movers will take care of moving, transporting, and packing your belongings.
A DIY Moving Truck: This will be slightly more of a DIY option, as you'll have to fill the truck yourself. As such, you should really only tackle this if you have friends and family willing to help you with your move.
A Moving Container Experience: This type of moving experience will be by far the most hands-on. If you try a moving container experience, you'll ship yourself a pod, fill it up with your belongings, have the pod or moving container company ship your belongings to your final destination. This is not easy, but it should be the most cost-effective way to complete your move.
To give you an idea of what the varying costs for these three tiers of moving experiences, we've put together this helpful chart. You can use it to have an idea of what type of moving experience will be within your budget:


Full-Service
DIY Truck
Moving Container
Studio/1 bed
$3,547
$2500
$3000
2-3 bed
$4,998
$3100
$3500
4+ bed
$8,500
$4999
$4000
Office-Commercial Moving
$12,238
$7899
$6000
How to Hire Movers to Help You Relocate from California to Ohio
If you're moving from California to Ohio, you're moving across the country! It's important to realize that you might need a very specific type of mover to help you with this long-ranging goal. And, sometimes, the terminology can get confusing.
For example, not all movers are licensed to complete a cross-country move – even if they say that they offer interstate or long-distance service. As you complete your initial search for the best long-distance moving company for you, you'll have to make many choices – including whether you want to work with a broker, whether you'd rather trust a moving company, or if you need any other additional help for your cross-country move.
One of the best ways that you can take to figure out what kind of help you'll need is simply to pick up the phone and call. Even if you don't love talking on the phone, getting multiple quotes and speaking with several different movers is definitely a best bet for you!
What Are the Top Benefits of Moving from California to Ohio:
Instant Access to the Rest of America: Ohio's right in the middle of the Midwest, meaning that it's relatively equidistant from any other place in America that you'd like to travel to. It's the heart-shaped state in the middle of America's heartland!
Low Cost of Living: If you live in California, you're likely very familiar with sky-high costs of living. Fortunately, it's very different in Ohio. In the Buckeye state, Ohio residents enjoy one of the lowest costs of living in America – a welcome change from California!
Premier Healthcare Centers: People from all over the world travel to Ohio for its first-rate hospitals. In Cleveland and Cincinnati, two of the best hospitals in America can be found – Cleveland Clinic and Cincinnati Children's Hospital.
A Comprehensive Seasonal Calendar: If you live in California, chances are that you miss snow and rain. In Ohio, you'll get a good taste of all four seasons – summer, autumn, spring, and summer. It's remarkably balanced and mostly temperate, especially if you live in the Southern half of the state.
Attractions Galore: From museums, Renaissance fairs, and truly world-class theme parks, you'll never go without something to do in a weekend in Ohio. The National Aviation center is in Ohio, with some of the most storied historic planes from around the world.
Compare Price of Living:
As we mentioned above, one of the distinct perks of moving from California to Ohio is that it's going to be much, much cheaper. Almost all of your daily costs of living – taxes, food, healthcare and so forth – are going to be much lower in the Midwest. However, you don't have to take our word for it! We'll present some statistics in the next graph. In it, you'll see the average cost of living for a family of four people: first, in California, then, in Ohio.
Having all of this information in one place can help you make a good choice about your upcoming relocation, based upon your specific financial situation. We're able to pull specific information from the Economic Policy Institute to give you the following helpful information:
| | | |
| --- | --- | --- |
| COST OF LIVING | California | Ohio |
| Taxes | 1282 | 662 |
| Food | 845 | 691 |
| Healthcare | 890 | 952 |
| Housing | 1876 | 700 |
| Transport | 1277 | 1231 |
| Internet | 1098 | 527 |
| Childcare | 1331 | 1113 |
As you can see, the costs of living in Ohio are, generally speaking, much lower than living in California. If you're moving to Ohio from California, that's a good thing; that means that you're about to enjoy a lost of savings. Your budget will thank you for this relocation!
Best Places to Move to in Ohio:
Ohio may seem like a flyover state, but it's got a lot of cultural richness that you'll be very excited to learn more about once you get here! In the meantime, whether you're able to choose one of these cities to move to or just plan to visit them on the weekends, you'll be glad to know that these fun cities are within traveling distance:
Cincinnati: Go Reds! This Southern Ohio city is on the border of both Kentucky and Indiana. It's a stone's throw away from Bourbon country, and it's the home of several wonderful neighborhoods that offer small-town feels and big-city amenities.
Columbus: Boasting a low cost of living and a very high job market these days, Columbus is a perfect place to go if you're just starting out. Plus, as the home of OSU, you'll find there's always a great entertainment scene for young adults.
Cleveland: Cleveland sits very close to Lake Erie, giving it myriad opportunities for boating, kayaking, and more on one of America's great lakes. It's also very close to Pennsylvania, and has incredibly temperate summers due to its proximity to the lake.
Dayton: Dayton, the home of University of Dayton, is definitely a basketball town! You'll find that the town loves its sports, is loyal to its school, and is home to some surprisingly interesting entertainment and education locales – for instance, Wright Patterson Air Force Base, or the Dayton Art Museum.
Toledo: As another Northern Ohio city, Toledo is close to Chicago, Lake Erie, and more. Its low cost of living is particularly attractive when you consider that Toledo's also close to Cedar Point – one of the roller coaster capitals of the world.
Checklist: How to Move to Ohio
Now that we've gone through all of the reasons you might want to move to Ohio, it's time to get down to business. When you're figuring out how to orchestrate the most seamless, stress-free moving experience, it's important to know precisely what you're doing! We'll help you with this using our comprehensive checklists. Do all of this, and you'll be fine!
1. Plan Ahead: When you're moving, you need to start early. Once you know that a move is going to be in your future, start gathering information, saving checklists that tell you what you need to do at each month prior to your move, and putting dates on the calendar. Even if you're just able to put tasks out on your calendar like 'call movers' or 'figure out storage', you'll instantly feel much more organized – it'll give you real peace of mind.
2. Downsize: While it's not necessarily a fun prospect, if you're moving, it'll definitely help you to downsize as much as you can. When you're putting together your move, go through the items you have in your home and try to figure out what you really need to take with you. Looking for a way to do so can save you money on shipping or moving – and it'll also make it much easier for you to tset up your new home in Ohio!
3. Get Moving Quotes: Early on, it's a good idea to start getting moving quotes, if at all possible. Calling around and getting several different quotes can give you the information you need to figure out your budget. However, the very act of getting moving quotes from different moving companies can also help you get, potentially, a lower price. At the very least, you'll have a good idea of what a fair moving price is!
4. Book Movers: After you have gotten all of your different quotes, you'll need to choose one, based on how best what the movers offer fits what you specifically need. Put together all of the information you have from the quotes that you got from the various moving companies you called, and then take some time to figure out what your move will require. Will you need a full-service mover? Or will you plan on doing most of the work yourself with a DIY move? After you've answered these questions, go ahead and set a moving date with your moving company of choice.
5. Visit Your New Area: It might seem frivolous to take time for a trip in the middle of your moving process, but you do need to be excited about your upcoming relocation. When you're figuring out how to relocate, it's a good idea to take some time to familiarize yourself with your new community. That way, when you actually do move, you'll already know where the grocery store is, where the nearest gas station is, and all of the other essential stops that will make living in your new area much more accessible.
6. Start Packing: Nobody likes to do it, but it's an important part of getting all of your belongings from your old home to your new home. Fortunately, if you don't love packing, then you do have an alternative. With a top-tier set of very practiced, full-service movers, you don't have do anything if you don't want to! Full-service movers can pack everything in your home for you, well.
7. Create Essential Box: Whether you or a crew of full-service movers are handling the packing for you, you'll want to put together a box of all of the essential things you'll need right as you move into your new home. From pillows and sleeping backs to toothpaste, a snack, and extra phone chargers, this box should contain everything you'll definitely need on your first night in your new home – just to make the entire process much easier.
8. Say Farewells: You wouldn't want to get to your new home and realize that you didn't actually say goodbye to your loved ones, right? Take some time to make sure that this isn't the case! It might seem like you shouldn't have to schedule in time for this, but when you're planning a move, you should be aware that all of your time is going to slip out of your fingers very quickly.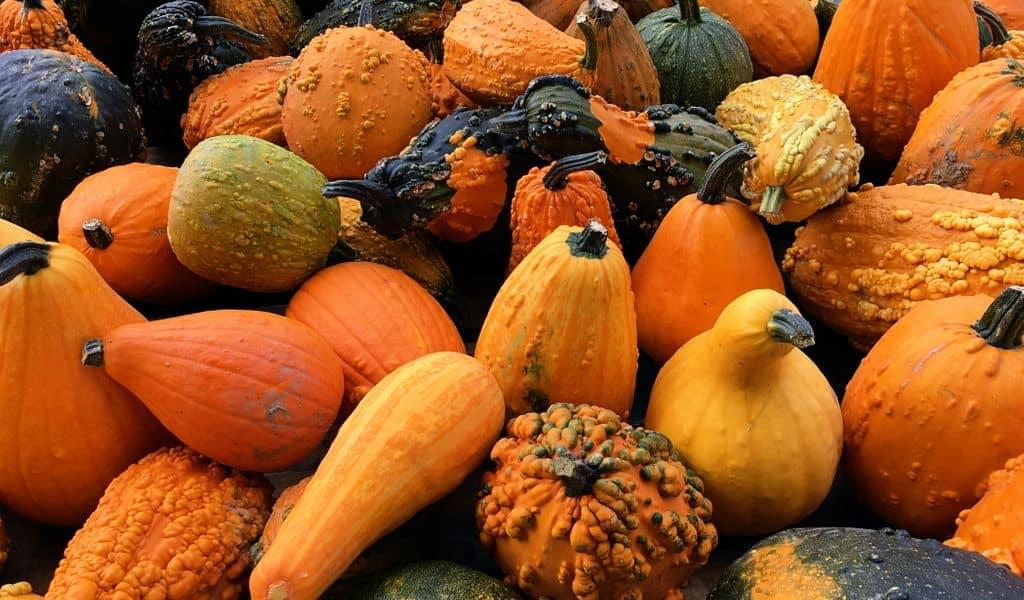 9. Get Some Rest: Moving can be stressful. Over the weeks and days surrounding your move, there's going to be a lot to get done. Even if you're working with full-service movers, you're still going to need to be alert and present so you can manage your move. Making sure you take time to get a lot of rest as you prepare for your move can make a world of difference.
10. Enjoy the Move. No matter how often you move, it always represents the end of one chapter in your life – and the beginning of another. As such, it's important that you take the time to ensure that you have fun moving during your relocation! Again, this might seem frivolous, but it's just one of the things that you can do to make sure that you feel at home in your new community.
Moving Services to help you relocate to Ohio:
When it comes time to actually start planning your move from California to Ohio, you need the very best of professionals on your side. Fortunately, we've done all of the prep work – we know precisely which moving services you're going to need in order to enjoy a fully stress-free move.